More Jobs in Western Balkans, But Growth Slows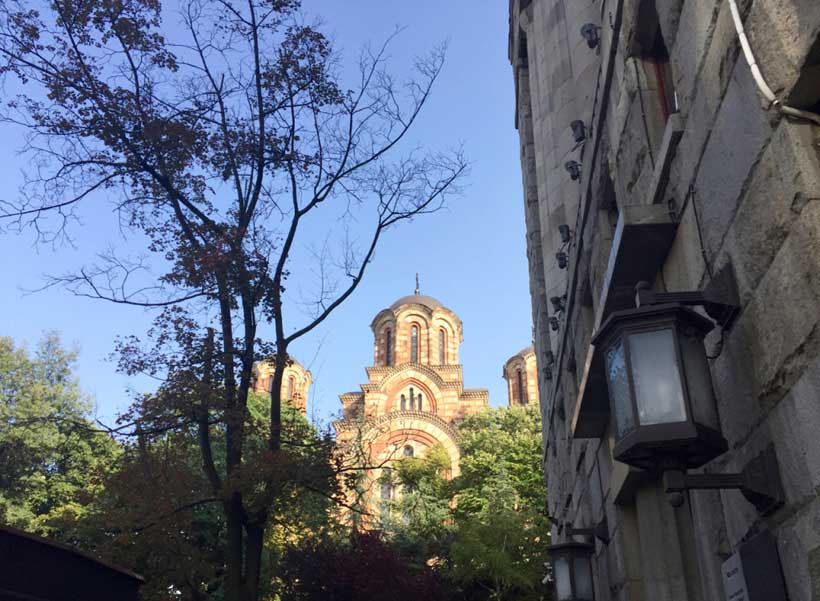 Growth in the Western Balkans – Albania, Bosnia and Herzegovina, Kosovo, FYR Macedonia, Montenegro, and Serbia – declined in 2017, despite the creation of 190,000 new jobs in the first nine months of that year. According to the latest World Bank Regular Economic Report (RER) for the Western Balkans, Vulnerabilities Slow Growth, GDP in the region declined from 3.1 percent in 2016 to an estimated 2.4 percent in 2017, following a harsh winter and lower investments. Growth is forecast to rebound to 3.2 percent in 2018 and 3.5 percent by 2019.

"The trend we are seeing in the region is positive," says Linda Van Gelder, World Bank Regional Director for the Western Balkans, "more and more people are finding jobs and wages are slowly rising upwards. However, growth is vulnerable to domestic and external shocks, as the slow-down in 2017 growth has confirmed. The more robust growth we are forecasting in the coming years is conditional on the right mix of policies and regulations to reduce vulnerability to shocks and support growth."
A particularly cold winter led to more energy imports, large infrastructure projects required more equipment from abroad, and more goods were imported for higher consumption – resulting in a slight downward revision of the 2017 growth estimate from the previous forecast, from 2.6 percent to 2.4 percent. GDP expansion of between 3 percent and 4.4 percent in Albania, Bosnia and Herzegovina, Kosovo, and Montenegro was tempered by no growth in FYR Macedonia and an increase of just 1.9 percent in Serbia – the region's largest economy. The overall outlook is positive, as growth in Serbia and FYR Macedonia recovers from the current shocks, Bosnia and Herzegovina and Kosovo increase investment, while growth in Albania and Montenegro moderates as large investment projects wind down, and the much-needed fiscal consolidation continues in Montenegro.
Employment − especially in wholesale and retail trade − is on the rise in the region, with all six countries adding jobs in 2017. The average employment rate for the Western Balkans has been steadily rising, reaching 42.6 percent in September 2017. Unemployment in the region was 5.6 percent lower than the previous year and youth unemployment fell from 37.5 percent in 2016 to 31.5 percent in 2017. However, according to the report, the pace of job creation is slowing, with the annualized rate of employment growth falling from 4.5 percent in 2016 to 3.2 percent in September 2017.
To bolster job creation and spur sustainable growth over the medium term, the report calls for bold structural reforms. Weather-related shocks, such as harsh winters and unexpected natural disasters, as well as country-specific vulnerabilities, such as political uncertainty, continue to threaten growth in the region. Countries can combat the effects of these vulnerabilities by introducing reforms promoting private sector development and reducing barriers to labor force participation. Policies that increase both physical and human capital, boost employment, and improve market institutions can simultaneously elevate the growth potential of the countries in the region and reduce inequality.
Women in leadership bring better business performance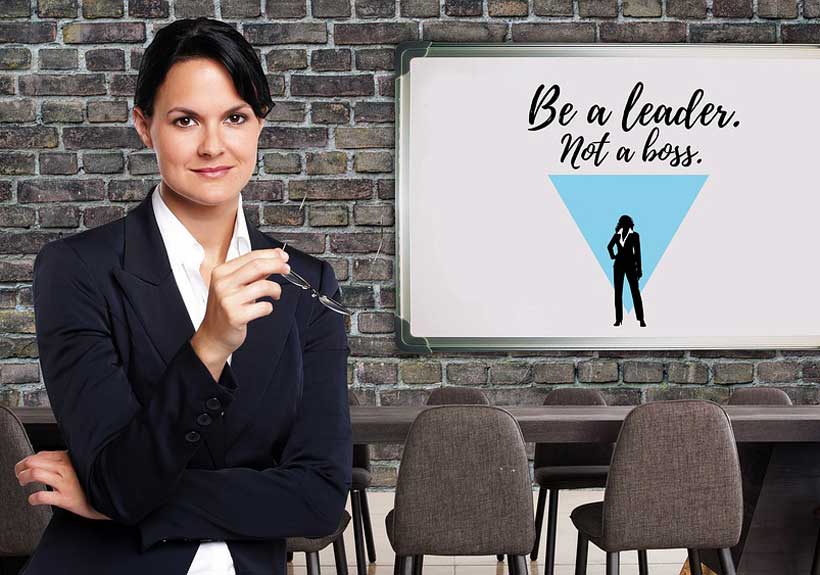 Businesses with genuine gender diversity, particularly at senior level, perform better, including seeing significant profit increases, according to a new report from the Bureau for Employers' Activities of the International Labour Organization (ILO).

The report, Women in Business and Management: The business case for change , surveyed almost 13,000 enterprises in 70 countries. More than 57 per cent of respondents agreed that gender diversity initiatives improved business outcomes. Almost three-quarters of those companies that tracked gender diversity in their management reported profit increases of between 5 and 20 per cent, with the majority seeing increases of between 10 and 15 per cent.

Almost 57 per cent said it was easier to attract and retain talent. More than 54 per cent said they saw improvements in creativity, innovation and openness and a similar proportion said effective gender inclusivity enhanced their company's reputation, while almost 37 per cent felt it enabled them to more effectively gauge customer sentiment.
The report also found that, at national level, an increase in female employment is positively associated with GDP growth. The finding is based on an analysis of data from 186 countries for the period 1991-2017.

"We expected to see a positive correlation between gender diversity and business success, but these results are eye-opening," said Deborah France-Massin, Director of the ILO Bureau for Employers' Activities. "When you consider the efforts companies make in other areas to get just an extra two or three per cent in profits, the significance is clear. Companies should look at gender balance as a bottom line issue, not just a human resource issue."

Gender balance in senior management is defined as 40-60 per cent of either gender, the same as in the general workforce. The report says that the beneficial effects of gender diversity begin to accrue when women hold 30 per cent of senior management and leadership positions. However, almost 60 per cent of enterprises do not meet this target, meaning they struggle to reap the rewards. In addition, in almost half of companies surveyed, women account for less than one in three of their entry-level management recruits – meaning that the pipeline to senior management may not deliver the talent needed.

Almost three-quarters of the enterprises surveyed had equal opportunity or diversity and inclusion policies, however, the report says more specific actions are needed to ensure that women are visible and promoted to strategic areas of business.
Some key factors preventing women reaching decision-making positions were identified. Enterprise cultures that require "anytime, anywhere" availability disproportionately affect women, relative to their household and family responsibilities, while policies that support inclusivity and work-life balance (for both men and women), such as flexible working hours and paternity leave, need to be improved.

Another factor is the "leaky pipeline", the tendency for the proportion of women to decline as the management grade rises. The "glass wall" describes the incidence of women managers in roles such as HR, finance and administration that are considered less strategic and less likely to lead to chief executive and boardroom positions. Fewer than a third of enterprises surveyed had achieved the critical mass of one third of women board members. Around one in eight reported they still had all-male boardrooms. More than 78 per cent of enterprises who responded had male CEO's, and those with female CEO's were more likely to be small enterprises.

"The business case for getting more women into management is compelling," said France-Massin. "In an era of skill shortages, women represent a formidable talent pool that companies aren't making enough of. Smart companies who want to be successful in the global economy should make genuine gender diversity a key ingredient of their business strategy. Representative business organizations and employer and business membership organizations must take a lead, promoting both effective policies and genuine implementation."
Advanced economies still have plenty of work to do to reach Sustainable Development Goals
With only 11 years left to achieve the 2030 Sustainable Development Goals, some of the most economically advanced countries have still not met targets in areas like poverty reduction, youth employment, education and training, gender equality and numerical literacy, according to a new OECD report.
Measuring Distance to the SDG Targets 2019: An Assessment of Where OECD Countries Stand finds that in most OECD countries there is widespread access to electricity, mobile networks and basic sanitation. Countries have met targets for maternal and infant mortality; and are making progress in reducing deaths from AIDS, TB, Hepatitis B, and road accidents. They are also cutting smoking and gradually adopting renewable energy sources. Yet, OECD countries are still leaving many people behind, and are struggling to reach the targets related to gender equality and to reducing inequality. Even more worrisome, some countries are moving in the wrong direction on some targets, with worsening performance since 2005.
In particular, medium-term GDP growth and productivity growth are on the wane in many countries. One in seven people in the OECD area live in poverty, and one in four 15-year-olds and adults lack basic numerical competency. Obesity and unemployment have been rising in one third of OECD countries since 2005, and in 13 countries vaccination coverage is dropping, risking outbreaks of diseases thought to have been eradicated. The number of threatened species is on the rise in two thirds of OECD countries.
"The SDGs and the 2030 Agenda objective of leaving no one behind are our promise and our responsibility to future generations. Unfortunately we are very far from being able to declare Mission Accomplished," said OECD Secretary-General Angel Gurría, launching the report at the start of the annual OECD Week. "We must all redouble our efforts, with countries working together to make sure that the goals are achieved within the deadline that the international community set four years ago. We owe it to our children and to our planet."
The report uses a unique methodology that enables a comparison of countries' progress and data gaps across the 17 SDG Goals and the specific targets that underpin them, using the UN Global List of 244 indicators as a starting point. It also finds that over half the 2030 targets involve a transboundary effect, meaning that achieving them in one country will have an impact in others or on global goods, such as climate.
Key findings in the report include:
Around 14% of the OECD population lives in relative poverty, far from the goal of halving poverty rates (half of the median rate in OECD countries is 5.5%).  
Across the OECD, 14% of youths are not in education, employment or training. Rates are above 20% in Italy and Turkey, and are at least 17% in Chile, Mexico and Spain.
Women hold fewer than one-third of seats in national parliaments on average in the OECD, with no country achieving the target level (i.e. equal representation).
Official development assistance (ODA) is still running at less than half the UN target of 0.7% of national income.
Some 6% of women across the OECD report having been subjected to violence by a partner in the last 12 months [and as high as 11% in some countries]. This is far from the target to eliminate all forms of violence against women and girls.
Significant data gaps for the UN Global List of indicators mean that performance on more than one-third of the SDG targets cannot be assessed in OECD countries. Environment goals contain some of the biggest data gaps. 
Data Collaboration for the Common Good
Delivering on the promise of public-private data collaboration for the common good requires attention in five priority areas according to a new report, Data Collaboration for the Common Good, published by the World Economic Forum today.
The report, done in collaboration with McKinsey and Company, represents a year-long effort with business, government, civil society leaders, experts and practitioners to advance public-private data collaboration to address some of the world's most pressing humanitarian and sustainable development challenges.
The linking, connecting and sharing of data has emerged as one of the primary factors shaping today's digital economy. From 2017 to 2019, the number of companies forming data-related partnerships has risen from 21% to 40%. Against this backdrop, the report provides an evidence base of use cases of data collaboration for the common good as well as pragmatic tools for strengthening stakeholder trust.
"Having experienced the positive impact of public-private data collaboration in improving the epidemic readiness in South Korea myself, I sincerely believe in the promising future that public-private data collaboration will lead us into," said Dr. Chang-Gyu Hwang, Chairman and CEO of KT. "I would like to encourage more world leaders and thinkers to join World Economic Forum's effort to make lasting and fundamental changes for humanity with trustworthy data and data collaboration."
The report provides a holistic governance framework designed to strengthen trust, balance competing interests and deliver impact. It offers insights to balance both the need to innovate in the use of data and the mandate to protect vulnerable populations against known and emerging harms.
"Data holds great promise as a transformative resource for social good," notes JoAnn Stonier, Chief Data Officer, Mastercard.
The report identifies five key areas for action, across the data collaborative lifecycle:
Stakeholder alignment – Ensure stakeholders commit to intended outcomes by conducting rigorous due diligence to ensure commitment and resource availability
Responsible data governance – Build a secure, resilient and fit-for-purpose governance and technical infrastructure and invest in comprehensive data-impact assessments to identify and manage the risks to vulnerable populations and communities.
Insight generation and validation – Verify the provenance, completeness and accuracy of data inputs and establish effective governance processes on how packaged data products/services will be used to make decisions in the field.
Insight adoption – Invest in last-mile implementation capacities and the leadership to create a data culture within organizations with
Economic sustainability and scalability – Look beyond early stage data philanthropy and donor underwriting to create sustainable economic models.
Given the likelihood and severity of disease outbreaks and natural disasters resulting from climate change, the report calls for a greater focus on how private sector data can be used for epidemic readiness and natural disaster preparedness.
"Public-private data collaboration is foundational for building a shared digital future that is more inclusive, trustworthy and sustainable," notes Derek O'Halloran, Head of the Future of Digital Economy and Society, World Economic Forum. "This new report provides pragmatic approaches for using private sector data to deliver faster decision-making during natural disasters, a better understanding for how to be ready for epidemics and new ways to measure progress on achieving the SDGs."
Project advisors and participants include representatives from Bayer, Cloudera Foundation, Dharma AI, Digital Impact Alliance, Edelman, Facebook, Flowminder, Global Partnership for Sustainable Development Data, GovLab, Harvard University, Kaiser Permanente, KT Corporation, MIT, Mastercard, MERL Tech, NetHope Inc., New York Presbyterian, Nielsen, SAP, Sustainable Development Solutions Network, University of Washington, UN Global Pulse, UNOCHA Centre for Humanitarian Data, Verizon Communications, World Bank.
Key Priorities Across the Public-Private Data Collaboration Lifecycle