Fragile States: Employment Programs Must Become a Bridge to Prosperity
In fragile and conflict-affected states, governments frequently turn to public works programs to provide temporary jobs to vulnerable populations. A new body of research is showing how policy makers can redesign these programs to transform their short-term benefits into long-term prosperity and stability.
"Millions of dollars have been spent on public works programs to bring jobs to those living in desperate circumstances," said Asli Demirguc-Kunt, Director of Research at the World Bank. "Only a handful of rigorous studies have examined the impact and design of these programs. It's a shocking lapse that we're only just beginning to address."
Eric Mvukiyehe, an economist with the World Bank's DIME team, discussed the results of an on-going multi-year, multi-country effort to investigate the links between employment, welfare, and violence at a recent Policy Research Talk. Mvukiyehe and his colleagues have so far conducted seven impact evaluations of public works programs targeting 40,000 households in five conflict and violence-affected countries: Comoros, the Democratic Republic of Congo, Egypt, Tunisia, and Côte d'Ivoire, with results already available for the latter three cases.
The motivation for these programs is twofold: to provide vulnerable households a temporary income when jobs are scarce, and to create opportunities for at-risk youth who might otherwise be drawn to crime to survive.
The results of these programs have been strikingly consistent. In the short-term, they all deliver critical economic benefits for the communities where they are offered, whether measured by rates of employment, income, or consumption. The improvements in economic welfare—even if only temporary—are encouraging since they demonstrate these programs are effective safety nets during emergencies. However, the programs do little to tamp down crime or promote pro-social behaviors.
Results from Egypt illustrate these broader patterns. The country has long struggled with high rates of unemployment, and poor households faced severe deprivation in the wake of the 2008/2009 food and fuel crises. With support from the World Bank, the government of Egypt enacted the Emergency Labor-Intensive Investment Project, which included a component to employ poor youth on a short-term basis to work on health promotion, literacy, and other social service projects.
The program achieved its immediate objectives. Communities that were offered the program benefited from an uptick in employment, a 35 percent increase in monthly earnings, and much higher rates of saving. However, the benefits appeared to wane over time, with rates of employment falling close to their pre-intervention levels within a few months. The program also had little or no impact on measures of violence, conflict, or crime.
Given the results of Egypt's public works program, as well as similar results in Tunisia and Côte d'Ivoire, Mvukiyehe urged researchers to work with policy makers to transform public works programs from a short-term emergency measure into a bridge to prosperity and stability. This would require targeting beneficiaries more effectively, providing support to participants to transition to the private labor market or start businesses, and identifying ways to more directly target crime and violence.
"We tend to conflate distinct problems and assume that one approach can solve them all," said Mvukiyehe. "In fragile states, violence and poverty exist side by side, but they are two separate things. We need to be clear about what our priorities are and design programs accordingly."
To target crime and violence directly, researchers have drawn on insights from the field of psychology. Cognitive behavioral therapy (CBT) is a technique that has proven to be effective at helping at-risk youth challenge harmful patterns of thought, learn how to emotionally self-regulate, and practice new skills and behaviors. Economists and psychologists teamed up to test a CBT intervention in Liberia, a country that has suffered two civil wars in the past three decades. They found that when poor, at-risk youth living in Monrovia were offered both a small cash grant and CBT, crime fell by a striking 37 percent one year after the intervention.
Complementary interventions can also help turn the short-term economic benefits of public works programs into sustained livelihoods. In the Democratic Republic of Congo, the DIME team is currently examining whether interventions such as vocational training and savings mechanisms can lead to enduring gains in employment. In Tunisia, a future evaluation will identify ways to help women overcome the specific barriers they face to participate in labor markets or start businesses.
Finding money to pay for these add-on interventions is no small task, but according to Mvukiyehe better program design could free up additional resources. An analysis of Côte d'Ivoire's Emergency Youth Employment and Skills Development Project found that better targeting to the most vulnerable groups could drastically improve the cost effectiveness of the program—in principle making financing available to invest in other interventions.
Over the past two decades, the world has made tremendous strides in reducing extreme poverty. But the extreme poor are becoming ever more concentrated in fragile states, where violence and conflict create large barriers to escaping poverty. Whether the world reaches the goal of eradicating extreme poverty by 2030 may hinge on the success of the development research community in designing programs that can address the multifaceted needs of these fragile states.
Amidst Strong Economic Rebound in Russia, Risks Stemming from COVID-19 and Inflation
Following a strong economic rebound in 2021, with 4.3 percent growth, Russia's growth is expected to slow in 2022 and 2023, with a forecast of 2.4 percent and 1.8 percent growth, respectively, according to the World Bank's latest Regular Economic Report for Russia (#46 in the series).
The Russian economy has now recovered to above its pre-pandemic peak, with growth driven by a strong rebound in consumer demand. In 2022, growth will be supported by continued strength in commodity markets, but will likely also be hampered by COVID-19 control measures and tighter interest rates.
Household consumption in the second quarter increased to more than 9 percent on the previous quarter (seasonally adjusted), showing the fastest rate of growth in a decade. Labor markets also saw a substantial upswing, with unemployment falling to a four-year low and real wages growing.
Russia's current account surplus has also been exceptionally strong, on the back of high commodity prices and low levels of outbound tourism. The federal budget has been consolidated, led by a strong growth in revenue, and is on track to meet the authorities' target of meeting the fiscal rule next year.
"This surge in spending resulted from the release of pent-up demand created by pandemic restrictions," said David Knight, Lead Economist and Program Leader, World Bank. "It was aided by increased credit, Russian tourists staying at home for the holidays this year, and resource inflows via the energy sector."
The report assesses the short-term risks weighing on Russia's growth and finds that low vaccination rates are necessitating stricter COVID-19 control measures that may reduce economic activity, while more persistent inflation will likely call for tighter interest rates for a longer period, limiting the growth outlook.
The report also analyzes how Russia could be impacted by global economic growth under three different green transition scenarios, and suggests that domestic climate action can help mitigate some of the possible impacts of a global green transition and create new opportunities for Russia.
The country's new low-carbon development strategy, which aims for a 70 percent reduction in net emissions by 2050 and net carbon neutrality by 2060, will become an important first step for Russia. A focus on enabling the transition to a more diversified and faster growing economy will call for strengthening of a broad range of assets including human capital, knowledge, and world-class market institutions.
"Environmental sustainability is becoming central to the global economic agenda. Increased commitments by countries and firms to carbon neutrality signal that wholesale changes to policy frameworks will be needed in the coming years," said Renaud Seligmann, World Bank Country Director for Russia. "With Russia's pledge to become carbon neutral by 2060, the country now needs to take concrete actions of moving towards decarbonization."
To accomplish these goals, the report recommends the implementation of carbon pricing and the consolidation of energy subsidies for consumers in Russia. At the same time, measures should be taken to ensure people are protected from the costs and any adverse impacts of the transition.
The report estimates that consumer energy subsidies on electricity, gas and petroleum in Russia amounted to 1.4 percent of the country's GDP in 2019. By redeploying these resources, the authorities could increase GDP and ensure that no consumers are left worse off. At the same time, this would help reduce greenhouse gas emissions and move Russia closer to its goal of a green and sustainable economy.
World trade reaches all-time high, but 2022 outlook 'uncertain'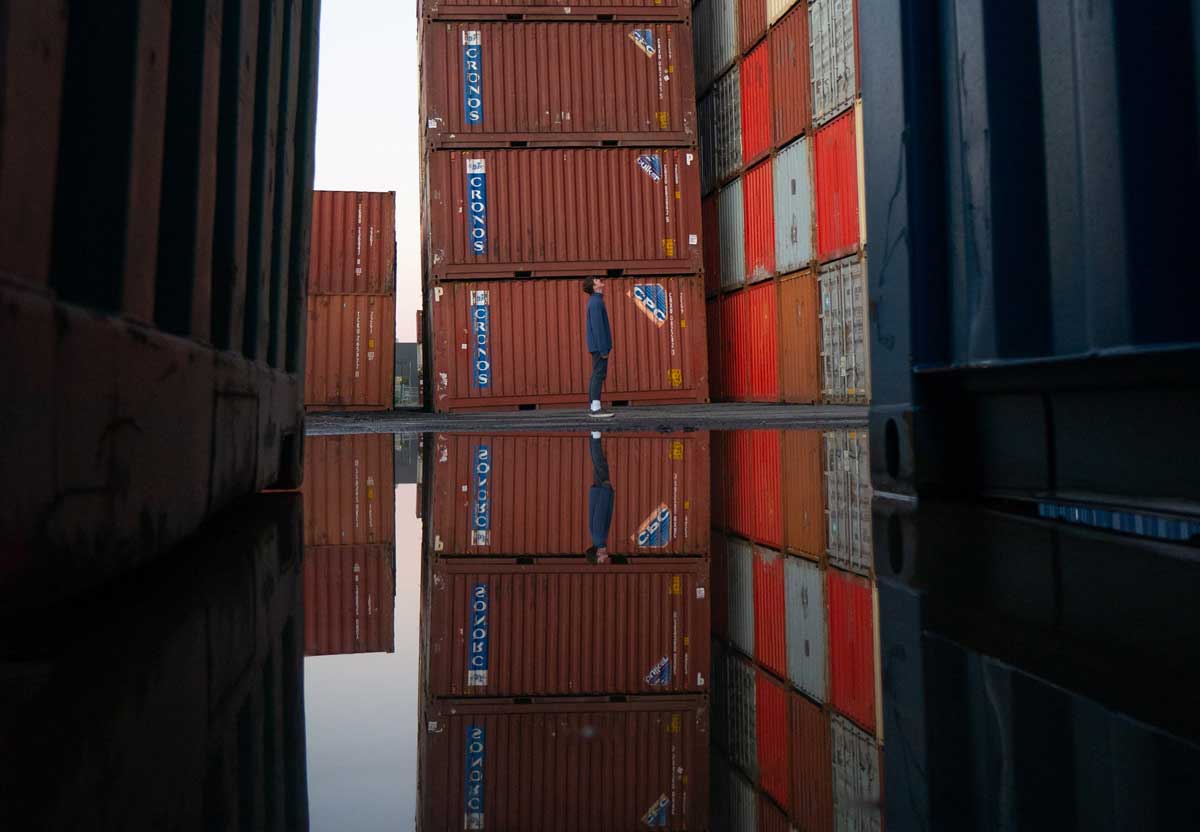 Global trade is expected to be worth about $28 trillion this year – an increase of 23 per cent compared with 2020 – but the outlook for 2022 remains very uncertain, UN economists said on Tuesday.
This strong growth in demand – for goods, as opposed to services – is largely the result of pandemic restrictions easing, but also from economic stimulus packages and sharp increases in the price of raw materials.
According to UN trade and development body UNCTAD, although worldwide commerce stabilized during the second half of 2021, trade in goods went on to reach record levels between July and September.
Services still sluggish
In line with this overall increase, the services sector picked up too, but it has remained below 2019 levels.
From a regional perspective, trade growth remained uneven for the first half of the year, but it had a "broader" reach in the three months that followed, UNCTAD's Global Trade update said.
Trade flows continued to increase more strongly for developing countries in comparison to developed economies overall in the third quarter of the year, moreover.
The report valued the global goods trade at $5.6 trillion in the third quarter of this year, which is a new all-time record, while services stood at about $1.5 trillion.
For the remainder of this year, UNCTAD has forecast slower growth for the trade in goods but "a more positive trend for services", albeit from a lower starting point.
Among the factors contributing to uncertainty about next year, UNCTAD cited China's "below expectations" growth in the third quarter of 2021.
"Lower-than-expected economic growth rates are generally reflected in more downcast global trade trends," UNCTAD noted, while also pointing to inflationary pressures" that may also negatively impact national economies and international trade flows.
The UN body's global trade outlook also noted that "many economies, including those in the European Union", continue to face COVID-19-related disruption which may affect consumer demand in 2022.
Semiconductor stress test
In addition to the "large and unpredictable swings in demand" that have characterized 2021, high fuel prices have also caused shipping costs to spiral and contributed to supply shortages.
This has contributed to backlogs across major supply chains that could continue into next year and could even "reshape trade flows across the world", UNCTAD cautioned.
Geopolitical factors may also play a role in this change, as regional trade within Africa and within the Asia-Pacific area increases on the one hand, "diverting trade away from other routes".
Similarly, efforts towards a more socially and environmentally sustainable economy may also affect international trade, by disincentivizing high carbon products.
The need to protect countries' own strategic interests and weaknesses in specific sectors could also influence trade in 2022, UNCTAD noted, amid a shortage of microprocessors called semiconductors that "has already disrupted many industries, notably the automotive sector".
"Since the onset of the COVID-19 pandemic, the semiconductor industry has been facing headwind due to unanticipated surges in demand and persisting supply constraints…If persistent, this shortage could continue to negatively affect production and trade in many manufacturing sectors."
Small Businesses Adapting to Rapidly Changing Economic Landscape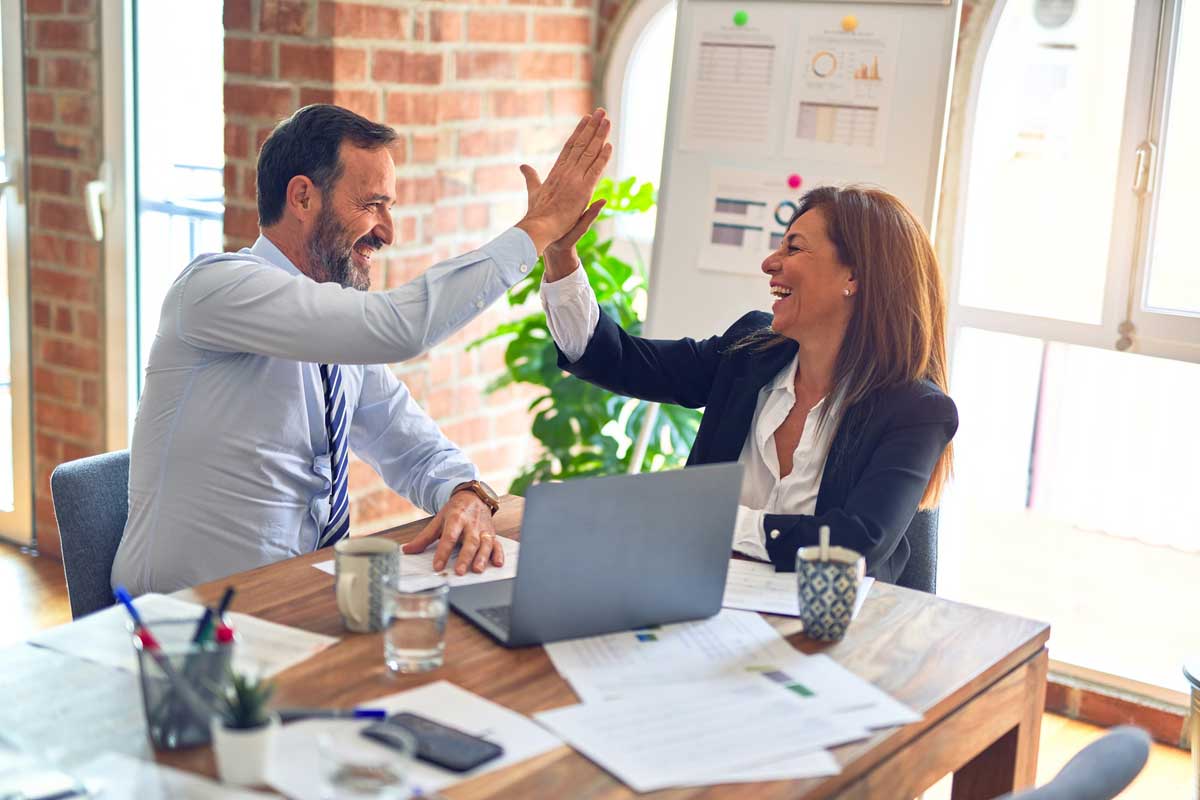 The World Economic Forum has long been at the forefront of recognizing the strategic importance of sustainable value creation objectives for business. While interest has mostly focused on how large corporations contribute to the global economy and sustainable development objectives, small and mid-sized enterprises (SMEs) are often overlooked as major drivers of economic activity, as well as social and environmental progress around the world.
A new report released today finds factors that previously disadvantaged SMEs can lead them to new opportunities. Nine case studies from multiple industries and regions highlight what SMEs can do to increase their future readiness.
Developed in collaboration with the National University of Singapore Business School, the University of Cambridge Judge Business School and Entrepreneurs' Organization, the report also finds that SMEs are lagging behind in terms of societal impact. Although there is a clear need to operate in line with sustainability goals, many SMEs have yet to include explicit strategies and performance measurement centred on societal impact.
The top challenges cited by SME executives include talent acquisition and retention (for 52.5% respondents), survival and expansion (43.8%), funding and access to capital (35.7%), non-supportive policy environment (21%), the difficulty of maintaining a strong culture and clear company purpose and value (20%).
SMEs can leverage their size, networks, people and the strengths of technology to support their goals of sustainable growth, positive societal impact and robust adaptive capacity. While it is essential for SMEs and the wider economy to increase their future readiness, they can thrive only insofar as the necessary supporting infrastructure and regulatory frameworks exist.
"We hope this will inspire and encourage SMEs and mid-sized companies to harness their potential in becoming a major driver of sustainable and inclusive economic growth and innovation by focusing on several core dimensions of future readiness," said Børge Brende, President, World Economic Forum.
"Through this report, the Forum aims to highlight the significant role SMEs can play not just locally but also globally. The New Champions Community is a step towards bringing these smaller companies into the forefront of global discourse around socioeconomic development and engaging them in a community of forward-thinking companies from across the world," said Stephan Mergenthaler, Head of Strategic Intelligence and Member of the Executive Committee, World Economic Forum.
The report aims to develop a deeper understanding of organizational capabilities and orientations needed for SMEs to successfully generate lasting financial growth, affect society and the environment positively, and develop high levels of resilience and agility.
It relies on robust research methods and combines rigorous primary and secondary research. The takeaways and conclusions presented in the research have been derived from an analysis of over 200 peer-reviewed articles and engagement of more than 300 CEOs and founders of SMEs through surveys and in-depth interviews.