Fragile States: Employment Programs Must Become a Bridge to Prosperity
In fragile and conflict-affected states, governments frequently turn to public works programs to provide temporary jobs to vulnerable populations. A new body of research is showing how policy makers can redesign these programs to transform their short-term benefits into long-term prosperity and stability.
"Millions of dollars have been spent on public works programs to bring jobs to those living in desperate circumstances," said Asli Demirguc-Kunt, Director of Research at the World Bank. "Only a handful of rigorous studies have examined the impact and design of these programs. It's a shocking lapse that we're only just beginning to address."
Eric Mvukiyehe, an economist with the World Bank's DIME team, discussed the results of an on-going multi-year, multi-country effort to investigate the links between employment, welfare, and violence at a recent Policy Research Talk. Mvukiyehe and his colleagues have so far conducted seven impact evaluations of public works programs targeting 40,000 households in five conflict and violence-affected countries: Comoros, the Democratic Republic of Congo, Egypt, Tunisia, and Côte d'Ivoire, with results already available for the latter three cases.
The motivation for these programs is twofold: to provide vulnerable households a temporary income when jobs are scarce, and to create opportunities for at-risk youth who might otherwise be drawn to crime to survive.
The results of these programs have been strikingly consistent. In the short-term, they all deliver critical economic benefits for the communities where they are offered, whether measured by rates of employment, income, or consumption. The improvements in economic welfare—even if only temporary—are encouraging since they demonstrate these programs are effective safety nets during emergencies. However, the programs do little to tamp down crime or promote pro-social behaviors.
Results from Egypt illustrate these broader patterns. The country has long struggled with high rates of unemployment, and poor households faced severe deprivation in the wake of the 2008/2009 food and fuel crises. With support from the World Bank, the government of Egypt enacted the Emergency Labor-Intensive Investment Project, which included a component to employ poor youth on a short-term basis to work on health promotion, literacy, and other social service projects.
The program achieved its immediate objectives. Communities that were offered the program benefited from an uptick in employment, a 35 percent increase in monthly earnings, and much higher rates of saving. However, the benefits appeared to wane over time, with rates of employment falling close to their pre-intervention levels within a few months. The program also had little or no impact on measures of violence, conflict, or crime.
Given the results of Egypt's public works program, as well as similar results in Tunisia and Côte d'Ivoire, Mvukiyehe urged researchers to work with policy makers to transform public works programs from a short-term emergency measure into a bridge to prosperity and stability. This would require targeting beneficiaries more effectively, providing support to participants to transition to the private labor market or start businesses, and identifying ways to more directly target crime and violence.
"We tend to conflate distinct problems and assume that one approach can solve them all," said Mvukiyehe. "In fragile states, violence and poverty exist side by side, but they are two separate things. We need to be clear about what our priorities are and design programs accordingly."
To target crime and violence directly, researchers have drawn on insights from the field of psychology. Cognitive behavioral therapy (CBT) is a technique that has proven to be effective at helping at-risk youth challenge harmful patterns of thought, learn how to emotionally self-regulate, and practice new skills and behaviors. Economists and psychologists teamed up to test a CBT intervention in Liberia, a country that has suffered two civil wars in the past three decades. They found that when poor, at-risk youth living in Monrovia were offered both a small cash grant and CBT, crime fell by a striking 37 percent one year after the intervention.
Complementary interventions can also help turn the short-term economic benefits of public works programs into sustained livelihoods. In the Democratic Republic of Congo, the DIME team is currently examining whether interventions such as vocational training and savings mechanisms can lead to enduring gains in employment. In Tunisia, a future evaluation will identify ways to help women overcome the specific barriers they face to participate in labor markets or start businesses.
Finding money to pay for these add-on interventions is no small task, but according to Mvukiyehe better program design could free up additional resources. An analysis of Côte d'Ivoire's Emergency Youth Employment and Skills Development Project found that better targeting to the most vulnerable groups could drastically improve the cost effectiveness of the program—in principle making financing available to invest in other interventions.
Over the past two decades, the world has made tremendous strides in reducing extreme poverty. But the extreme poor are becoming ever more concentrated in fragile states, where violence and conflict create large barriers to escaping poverty. Whether the world reaches the goal of eradicating extreme poverty by 2030 may hinge on the success of the development research community in designing programs that can address the multifaceted needs of these fragile states.
New UNWTO Report Helps Cities Manage Impact of Tourism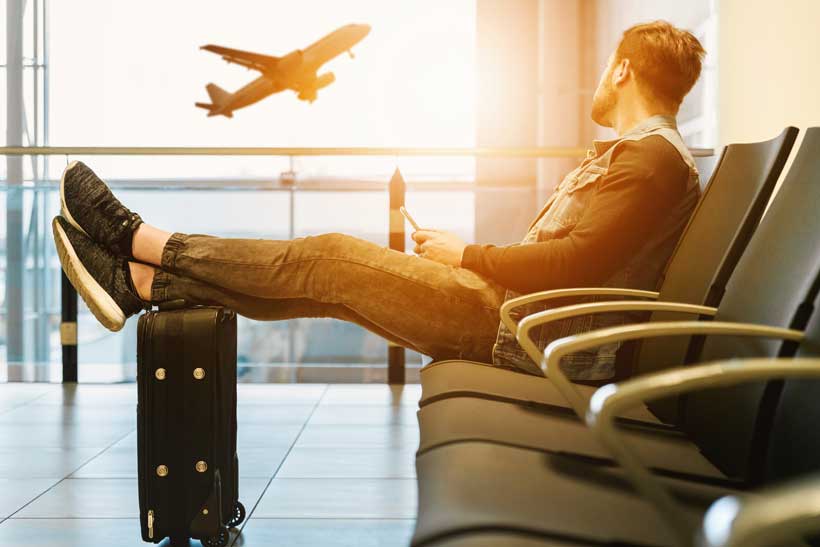 A new World Tourism Organization (UNWTO) report aims to help manage growing urban tourism flows and their impact on cities and residents. 'Overtourism'? Understanding and managing urban tourism growth beyond perceptions', was launched today during the 7th UNWTO Global Summit on Urban Tourism, in Seoul, Republic of Korea (16-19 September 2018).
The report examines how to manage tourism in urban destinations to the benefit of visitors and residents alike. It proposes eleven strategies and 68 measures to help understand and manage visitor growth. The report is the result of collaboration between UNWTO, the Centre of Expertise Leisure, Tourism & Hospitality (CELTH), Breda University of Applied Sciencesm and the European Tourism Futures Institute (ETFI) of NHL Stenden University of Applied sciences.
The recent growth of urban tourism requires the sector to ensure sustainable policies and practices that minimize adverse effects of tourism on the use of natural resources, infrastructure, mobility and congestion, as well as its socio-cultural impact. Increased reports of negative attitudes among local populations towards visitors, due to perceived overcrowding, noise and other issues, have led to the spread of terms such as 'overtourism' and 'tourismphobia' in the media.
"Governance is key. Addressing the challenges facing urban tourism today is a much more complex issue than is commonly recognized. We need to set a sustainable roadmap for urban tourism and place tourism in the wider urban agenda," said UNWTO Secretary-General Zurab Pololikashvili. "We must also ensure local communities see and benefit from the positive aspects of tourism", he added.
To better understand visitor management challenges in urban contexts, particularly the relationship between residents and visitors, the report includes an analysis of residents' perceptions towards tourism in eight European cities – Amsterdam, Barcelona, Berlin, Copenhagen, Lisbon, Munich, Salzburg and Tallinn.
"There is no one-size-fits-all solution to deal with overtourism. Instead tourism needs to be part of a city-wide strategy for sustainable development", Dr. Ko Koens of the Centre of Expertise Leisure, Tourism & Hospitality (CELTH) and Breda University of Applied Sciences concludes. The report recommends a common strategic vision among all stakeholders involved, bringing residents and visitors together and adopting careful planning which respects the limits of capacity and the specificities of each destination. "The involvement and support of local residents is key in achieving sustainable tourism", Professor Albert Postma of CELTH and NHL Stenden University of Applied Sciences explains. "Building shared responsibility amongst stakeholders directly or indirectly involved in tourism development is a key for ensuring long-term sustainability", involved researcher Bernadett Papp concludes.
The Geopolitical Impact of Petro-Yuan
A few months ago, a piece of news shook the global oil future market: yuan-denominated oil contracts have begun trading for the first time in Shanghai on March 26, 2018. By widening the gaze beyond the next few years, this fact is poised to change how oil (a potentially other commodities and hard assets) are traded globally. It is obvious to register this will enhance the role of the yuan as a global trading currency, and compel investors to increase their allocations to Chinese financial assets.
Some facts to begin with: China became the world's largest oil consumer at the end of 2016 (source: Bloomberg). As a consequence of this achievement, China is progressively manifesting a strong desire to pay for its huge import bill in its own currency, rather than resorting to employ USD. Additionally, China's quite open aspiration with this new oil trading plan is to promote the internationalization of yuan and it intends to achieve this goal by aggressively promoting a wider adoption of the yuan as a global trading currency. Switching to yuan payments for major imports is a fundamental cornerstone of this process and the internationalization of the yuan is clearly one of the main priorities now for People's Bank of China and other Chinese regulators.
Shall this plan be successful (at least to a certain degree in the short run), China can start thinking about replicating this model for other commodities purchases. Furthermore, the Chinese are, according to a number of sources, planning to devise active measures to persuade oil exporting countries to accept payment for their crude oil in yuan, which would be the logical next step from the new futures contract.
The emergence of petro-yuan revenues collected by the world's largest oil producers is a natural development from this process and it is expected to become the third global price benchmark alongside Brent and West Texas Intermediate crude. As evidence of the seriousness of the Chinese new policy, a few top global energy traders, such as Glencore and Trafigura, have decided to start trading in the new contracts.
Carl Weinberg, chief economist and managing director at High Frequency Economics, in a recent interview stated: "Moving oil trade out of dollars into yuan will take right now between $600 billion and $800 billion worth of transactions out of the dollar… (That) means a stronger demand for things in China, whether it is securities or whether it is goods and services. It is a growth plus for China and that's why they want this to happen".
Obviously, the petro-yuan will encounter many challenges on its way of various nature: the most evident is the exchange policy designed by China in the past two decades. In 1994 the Chinese Yuan was pegged to the US Dollar, and it was only in 2005 that the country shifted to a "managed float" system and was allowed to appreciate. It now fluctuates in the forex market in accordance with a basket of major foreign currencies, and the Chinese government has always been very keen to keep the yuan undervalued as it is understandably a means of promoting the country's exports.
Arguably, in order to be able to gain the investor confidence and to sustain the even greater capital inflows, Chinese policy maker might have to be forced to reconsider China's exchange rate policy to render it more sustainable and, equally important, insulated from external shocks. This state of affairs may prove to be unattainable given the theorem of the "Impossible Trinity" which states that it is impossible, for any given country, to maintain the following three at the same time: a fixed foreign exchange rate, a regime of free capital movement (or absence of capital controls), and an independent monetary policy.
On the other side of the world, the most relevant oil actor, Saudi Arabia, seems to remain firmly committed to the dollar peg for its currency, the riyal, which has been in place for more than 30 year, and to the continued dominance of the US dollar as the medium of payment for its main export. However, the petro-yuan future contract represents an unplanned and (possibly) uncontrollable variable in Aramco's long-term strategic planning. Aramco is the Saudi' state controlled oil company the value of which is estimated in several hundreds of US billions
On the other hand, Saudi Arabia may benefit from the introduction of the petro –Yuan future contract in the light of the magnitude of its commercial partnership with China: the petro-yuan may ensure the establishment of a long-term eastern market for crude oil in the world's biggest oil-consuming economy and furnish a hedge against the surge in American oil exports triggered by the shale boom.
Similarly Russia, the largest oil producer in the world, has welcomed the petro-yuan future contract with one of the national champions, Gazprom, having already made the switch from the US dollar to the yuan and other Asian currencies. The diffusion of the petro-yuan future contract will greatly benefit the Russian state politically as it allows her to further reduce its dependency on the United States (and capital denominated in US dollars) and weakens the US' ability to wage economic war and conduct currency wars.
Nonetheless, in the long term, the petro-yuan future contract may offer a win-win solution for the two contenders on the ongoing trade and tariff war (namely, USA and China).
Let's explore the underpinning reasons why it could turn out to be a good deal for both countries:
Despite the good premises and the warm welcome it has received so far, it will take many years for Chinese oil futures to establish themselves as an alternative benchmark in the oil market.
If the prediction above is correct, the petro-yuan future contract will have an insubstantial impact on the US economy in the short term; nonetheless, it could help to lower the value of the US dollar against other foreign currencies.
A slightly weaker US dollar may, in turn, make US dollar denominated exports more competitive in global markets, thus allowing the US to narrow their trade deficit, particularly with China.
Machines Will Do More Tasks Than Humans by 2025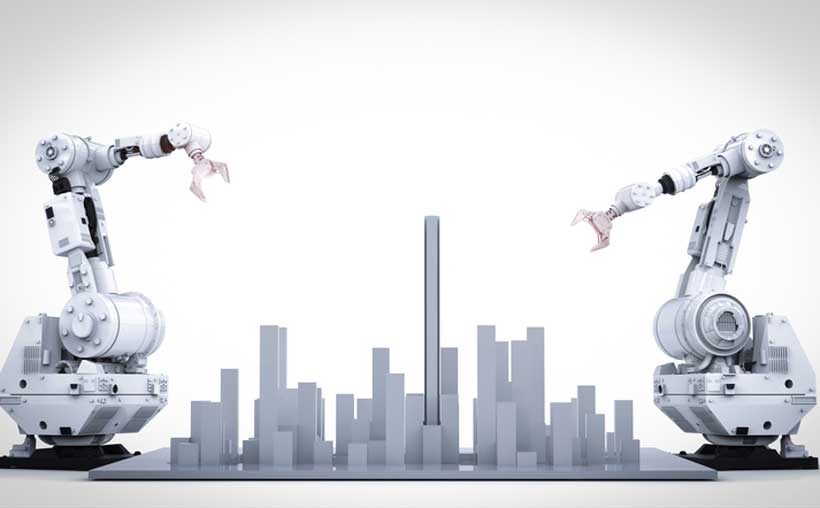 The world is going through a workplace revolution that will bring a seismic shift in the way humans work alongside machines and algorithms, according to new research by the World Economic Forum. By 2025 more than half of all current workplace tasks will be performed by machines as opposed to 29% today. Such a transformation will have a profound effect on the global labour force, however in terms of overall numbers of new jobs the outlook is positive, with 133 million new jobs expected to be created by 2022 compared to 75 million that will be displaced.
The research, published today in The Future of Jobs 2018, is an attempt to understand the potential of new technologies to disrupt and create jobs. It is also seeks to provide guidance on how to improve the quality and productivity of the current work being done by humans and how to prepare people for emerging roles.
Based on a survey of chief human resources officers and top strategy executives from companies across 12 industries and 20 developed and emerging economies (which collectively account for 70% of global GDP), the report finds that 54% of employees of large companies would need significant re- and up-skilling in order to fully harness the growth opportunities offered by the Fourth Industrial Revolution. At the same time, just over half of the companies surveyed said they planned to reskill only those employees that are in key roles while only one third planned to reskill at-risk workers.
While nearly 50% of all companies expect their full-time workforce to shrink by 2022 as a result of automation, almost 40% expect to extend their workforce generally and more than a quarter expect automation to create new roles in their enterprise.
The report presents a vision of a future global workforce that provides grounds for both optimism and caution. Compared to a similar study by the Forum in 2016 to understand the impact of the Fourth Industrial Revolution on jobs, the outlook for job creation today is much more positive as businesses have a much greater understanding of the opportunities made available by technology. At the same time, the huge disruption automation will bring to the global labour force is almost certain to bring with it significant shifts in the quality, location, format and permanency of roles that will require close attention from leaders in the public and private sector.
"It is critical that business take an active role in supporting their existing workforces through reskilling and upskilling, that individuals take a proactive approach to their own lifelong learning, and that governments create an enabling environment to facilitate this workforce transformation. This is the key challenge of our time," said Klaus Schwab, Founder and Executive Chairman of the World Economic Forum.
Among the set of roles set to experience increasing demand across all industries are data analysts and scientists, software and applications developers, and ecommerce and social media specialists, all of which roles that are significantly based on or enhanced by technology. Roles that leverage distinctly 'human skills,' such as sales and marketing professions, innovation managers and customer service workers, are also set to experience increasing demand. Jobs expected to become redundant include routine-based white-collar roles, such as data entry clerks, accounting and payroll clerks.
Jobs Outlook 2022
Within the set of companies surveyed, respondents predicted a decline of 984,000 jobs and a gain of 1.74 million jobs between now and 2022. Extrapolating these trends across those employed by large firms in the non-agricultural workforce of the 20 economies covered by the report suggests that 75 million jobs may be displaced by a shift in the division of labour between humans, machines and algorithms, while 133 million new roles may emerge that are more adapted to this new division of labour.
While we expect net positive job growth, there will be a significant shift in the quality, location, format and permanency of new roles. In fact, businesses are set to expand their use of contractors doing task-specialized work, engage workers in more flexible arrangements, utilize remote staffing, and modify the locations where their organization operates to ensure access to talent.
Workers will require new sets of skills as the division of labour between humans and machines continues to evolve. Surveyed companies report that today, 71% of total current task hours are performed by humans, compared to 29% by machines. By 2022, this average is expected to shift to 58% task hours performed by humans, 42% by machines.
Change Management Strategies
All industries expect to have sizeable skills gaps, with average skills instability of 42%, highlighting the scale of the challenge in preparing today's workers for changes within their current roles and the emerging jobs of the future. Technology proficiency, such as technology design and programming, and distinctly human skills, such as creativity, critical thinking and persuasion, are among the competences that will be sharply increasing in importance.
"Companies need to complement their automation plans with comprehensive augmentation strategies. For businesses to remain dynamic, differentiated and competitive in an age of machines, they must in fact invest in their human capital. There is both a moral and economic imperative to do so. Without proactive approaches, businesses and workers may lose out on the economic potential of the Fourth Industrial Revolution," said Saadia Zahidi, Head of the Centre for the New Economy and Society at the World Economic Forum.
An augmentation strategy takes into account the broader spectrum of value-creating activities that can be accomplished by workers, machines and algorithms in tandem. Fulfilling this potential will require workers to have the appropriate skills for the workplace of the future, and will require business and policymakers to lead complementary and coordinated efforts to invest in human capital.
Respondents reported three main strategies for coping with the challenges of the new world of work: hire wholly new permanent staff with the skills relevant to new technologies; automate work tasks completely; and retrain existing employees. A smaller but significant number of companies expect to allocate the work to specialist contractors, freelancers and temporary workers.
While large-scale, multistakeholder action will be needed to tackle existing and impending skills needs, 85% of companies reported that they plan to rely mainly on internal specialized departments within their organization to provide reskilling opportunities, compared to half expecting to work with public education institutions. Only 34% of the training to be delivered directly by employers is expected to result in an accreditation recognized outside of the company in question.These findings highlight both the future role of companies as learning organizations and the range of untapped reskilling and upskilling collaboration opportunities.
The Future of Jobs Across Industries
The future of jobs is not singular, and disparate impacts will be felt across industries depending on initial starting conditions, skills availability, technology adoption and adaptability of the workforce.
While there is an overall net positive outlook on the future job market, the balance of workforce expansion and contraction looks different across industries. The level of displacement is expected to vary considerably. For example the share of companies projecting jobs losses in the mining and metals, consumer and information and technology industries is higher than companies in professional services. Declining roles and skills in one industry are growing in other industries. These findings point to potential opportunities for coordinated job transition strategies across industries.
All industries expect to have sizable skills gaps, with the Aviation, Travel & Tourism industry projected to have the highest reskilling needs in the 2018-2022 timeframe. Skills gaps are also a particular concern in the Information & Communication Technology, Financial Services & Investors, and Mining & Metals industries. The broad mobility sector is least likely to look to reskill their current employees, while business leaders in the Global Health & Healthcare, Chemistry, Advanced Materials & Biotechnology sectors are most likely to retrain their workers.
"Knowing which occupations are growing and declining globally is a starting place for policymakers, educators, and employers to start conversations on how to transition the global workforce to the jobs and skills of tomorrow," says Allen Blue, Co-founder of LinkedIn. "To help people connect to economic opportunity on the individual level, it's important to map and understand today's labor market dynamics at scale."
If managed well, a combination of reskilling and the augmentation of a range of tasks today can create the opportunity for new, higher productivity growth. For example, administering and physical tasks are projected to be significantly replaced by mechanized labour, leaving room for humans to focus on higher productivity tasks.
The Future of Jobs Across Regions
The impact of automation on jobs will also vary across countries and regions, especially as global companies consider a number of strategic factors in choosing where to locate specific job roles and economic activities. 74% of companies cited the availability of skilled local talent as their foremost consideration in determining job locations. More than half of companies surveyed for this report expect that by 2022, they would consider adjusting the composition of their value chains in response to the adoption of new technologies, and just under half expect to target new talent by modifying the location of their operations. These findings point to the potential impact of workforce management strategies on the geography of jobs across the global economy.
The report finds variation among the demand for roles across regions. Region-specific roles expected to be in growing demand include Financial and Investment Advisors in East Asia and the Pacific and Western Europe; Assembly and Factory Workers in Latin America and the Caribbean, Middle East and North Africa, South Asia and Sub-Saharan Africa; and Electrotechnology Engineers in North America. Across all countries and regions, employers expect that significant reskilling will be needed by a large share of the global workforce over the 2018-2022 period. Remaining competitive in a global context and taking advantage of emerging job creation opportunities will require a well-skilled local workforce bolstered by national lifelong learning ecosystems.
Shaping a Human-Centered Future of Jobs
Harnessing the transformative potential of the Fourth Industrial Revolution will require coordinated efforts among stakeholders in all industries and regions to formulate a comprehensive workforce augmentation strategy ready to meet the challenges of this new era of change and innovation. Business, government and workers must proactively plan and implement a new vision for the global labour market.
For governments, there is an urgent need to address the impact of new technologies on labour markets through upgraded education systems aimed at raising both technical and soft skills among the future workforce; social policies aimed at supporting an ecosystem of lifelong learners; safety nets for managing the social impact of workforce transformations; and stimulating job creation taking into account local and global demand for emerging roles and skills. For industries, it will pay to support the upskilling of their current workforce toward new and higher-skilled roles as competition for skilled talent intensifies and becomes more costly over the coming years. Industries will also need to consider how these efforts may also apply to the gig, temporary and online workforces they increasingly plan to rely on. For workers, there is a need to take personal responsibility for their learning trajectory through the current transition and developing a higher degree of comfort with the concept of lifelong learning.
Methodology
The latest edition of the Future of Jobs Report aims to support individual workers, businesses, and policymakers understand the impact of automation on talent gaps, skills churn, job displacement and change management strategies for navigating the new world of work. The 2018 employer survey that formed the basis of the report gathered the views of business executives at the frontlines of the changing workforce, especially Chief Human Resource Officers, Chief Strategy Officers and Chief Executives. It covers over 300 global companies from a wide range of industry sectors. Survey responses represent more than 15 million employees, and 20 developed and emerging economies which collectively represent about 70% of global GDP. In addition to the aggregate analysis, the report contains 12 industry profiles and 29 country or regional profiles, providing detailed information for projections through to 2022. The Report also included a unique data contribution from LinkedIn, showing the key emerging and declining roles in the recent past across several industries and geographies.