US Boils the Syrian Cauldron: A Dangerous Move
The US, UK and France launched strikes against targets at three sites in Syria in the early hours of 14 April 2018. All forms of media are flooded with the details of the attack, and many more details are still pouring in. The US claims that the strikes only targeted a scientific research center in greater Damascus involved in the development and production of chemical weapons, a chemical weapons storage facility West of Homs, and a chemical equipment storage facility. The aim being to demolish their capability of Chemical Warfare, something which US considers has the potential to be a game changer in US-Russia power equation. It however needs to be analysed whether the actions of US and its allies is to target chemical factories of Syria, or it has a much bigger messaging?
Every sane mind will possibly condemn the use of chemical weapons against innocent people, and will thoroughly condemn any country/group using the same. These have also been banned by United Nations through various conventions on the issue. At the same time violating sovereignty of any country to punish Syria for the alleged crime (which Syria and Russia deny), will continue to invite criticism. Earlier in history, US and its allies invaded Iraq on excuse of having piles of WMD. No worthwhile WMD arsenal was found after the war, but ISIS caliphate did emerge, once US withdrew, leaving the region totally destabilised. The trigger in leading to this attack could a possible threat of use chemical weapons against US soldiers operating there. These actions therefore give rise to many controversies arriving out of interests of various affected parties and other powers. Let me analyse few of them.
US and its Allies
US has been seeking regime change in Syria and want to push Assad out of power, and Russia out of the region, before they pull out from Syria. Their troops need to be there till this aim is achieved. Their allies like Israel also do not want Russians to be anywhere in this region. This attack can be an excuse to signal it strongly. The US and its allies do not want a direct confrontation with Russia and have tried to take adequate precautions to avoid it, notwithstanding the provocative speeches of President Trump. It is claimed by allies that Russians were informed and the US missiles avoided Russians to prevent direct confrontation with Russia. The aircrafts used did not enter Syrian airspace to avoid being shot down by Syrians /Russians.
Russia
Russians are unlikely to stop supporting Assad, if they need to be in this region. Their warning for retaliation may not see an immediate action, because US has taken some precautions about it, but the cold war will definitely become hotter. Syria is the only ally in this region for them, and Russians are not going to give a walk over to US, because some missiles have hit Syrian establishments. They have made huge strategic and military investments in Syria, which they will not like to dump it. This action will also push Russia closer to China and possibly Iran (on regional platform).
Syria
The Syrian Government continues to deny the use of chemical weapons based on simple logic that they were on the verge of victory against anti national elements, and had already surrounded them, hence they had no compulsion to resort to such inhuman activity. They claim that attacks by US and allies have killed large number of innocent civilians (the numbers are uncertain so far), and has taken them away from road to peace, when they were almost there. It also claims to have destroyed a large number of US missiles. I think Syria has more resilience to withstand casualties, therefore the attack may not have taught any worthwhile lesson to Syria as claimed by US.
China and Other Countries
Chinese while maintaining a low profile in the issue, and passing the buck to UNSC, have shown solace to Russia and Syria by criticizing  military action of US by circumventing the Security Council is inconsistent with the principles and purposes of the UN Charter and have emphasized that Syria's sovereignty, independence, unity and territorial integrity should be respected. This also helps North Korean argument, when Kim says that US would force regime change, if it does not have nukes or the capabilities to hit mainland.  It will be premature to say whether these attacks will be able to avoid chemical weapons or will push the region in much more unstable situation. Turkey has welcomed the strikes in context of alleged chemical attacks in Duma few days back by Assad regime.
The decision to attack Syria is unlikely to bring peace in Syria or protect innocents, as it may well happen that there may be more casualties in attack than what Syria suffered by alleged chemical attack. How good the decision of President Trump to do so has been will be known in next few days. As of now it is yet to be debated in US Congress, and even some US Congress members have serious apprehensions about it. These attacks however bring happy news for all terrorist groups operating in Syria that their opponents despite being responsible countries are busy fighting each other for their own reasons. I do not think that any of these responsible nations are giving any hope to innocents being killed on ground by one way or the other.
(The views are of the author and do not represent views of any organization. The author can be reached as Shashi Asthana on Facebook, LinkedIn, Twitter and Google+ and on website http://www.asthanawrites.org)
Syria's Kurds: The new frontline in confronting Iran and Turkey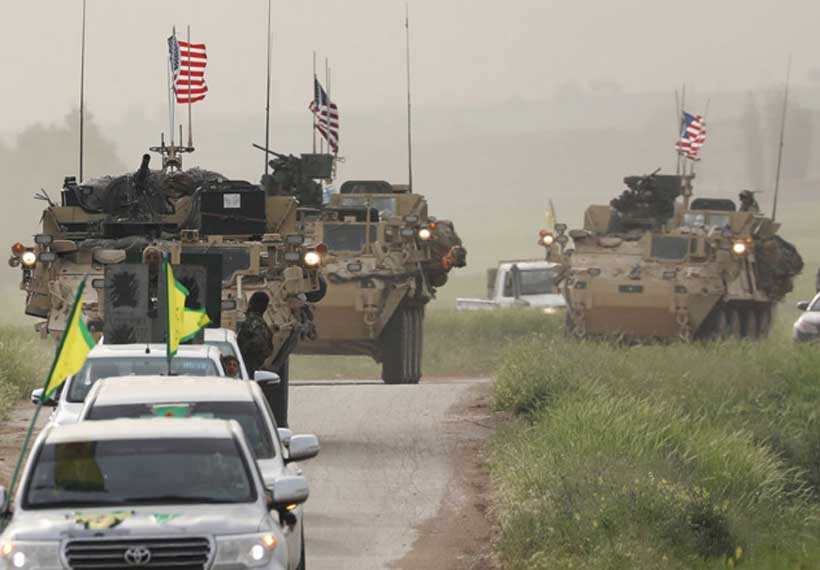 US President Donald J. Trump's threat to devastate Turkey's economy if Turkish troops attack Syrian Kurds allied with the United States in the wake of the announced withdrawal of American forces potentially serves his broader goal of letting regional forces fight for common goals like countering Iranian influence in Syria.
Mr. Trump's threat coupled with a call on Turkey to create a 26-kilometre buffer zone to protect Turkey from a perceived Kurdish threat was designed to pre-empt a Turkish strike against the People's Protection Units (YPG) that Ankara asserts is part of the outlawed Kurdish Workers Party (PKK), a Turkish group that has waged a low-intensity war in predominantly Kurdish south-eastern Turkey for more than three decades.
Like Turkey, the United States and Europe have designated the PKK as a terrorist organization.
Turkey has been marshalling forces for an attack on the YPG since Mr. Trump's announced withdrawal of US forces. It would be the third offensive against Syrian Kurds in recent years.
In a sign of strained relations with Saudi Arabia, Turkish media with close ties to the government have been reporting long before the October 2 killing of journalist Jamal Khashoggi in the Saudi consulate in Istanbul that Saudi Arabia is funding the YPG. There is no independent confirmation of the Turkish allegations.
Yeni Safak reported in 2017, days after the Gulf crisis erupted pitting a Saudi-UAE-Egyptian alliance against Qatar, which is supported by Turkey, that US, Saudi, Emirati and Egyptian officials had met with the PKK as well as the Democratic Union Party (PYD), which Turkey says is the Syrian political wing of the PKK, to discuss the future of Syrian oil once the Islamic State had been defeated.
Turkey's semi-official Anadolu Agency reported last May that Saudi and YPG officials had met to discuss cooperation. Saudi Arabia promised to pay Kurdish fighters that joined an Arab-backed force US$ 200 a month, Anadolu said. Saudi Arabia allegedly sent aid to the YPG on trucks that travelled through Iraq to enter Syria.
In August last year, Saudi Arabia announced that it had transferred US$ 100 million to the United States that was earmarked for agriculture, education, roadworks, rubble removal and water service in areas of north-eastern Syria that are controlled by the US-backed Syrian Democratic Forces of which the YPG is a significant part.
Saudi Arabia said the payment, announced on the day that US Secretary of State Mike Pompeo arrived in the kingdom, was intended to fund stabilization of areas liberated from control by the Islamic State.
Turkish media, however, insisted that the funds would flow to the YPG.
"The delivery of $100 million is considered as the latest move by Saudi Arabia in support of the partnership between the U.S. and YPG. Using the fight against Daesh as a pretext, the U.S. has been cooperating with the YPG in Syria and providing arms support to the group. After Daesh was cleared from the region with the help of the U.S., the YPG tightened its grip on Syrian soil taking advantage of the power vacuum in the war-torn country," Daily Sabah said referring to the Islamic State by one of its Arabic acronyms.
Saudi Arabia has refrained from including the YPG and the PKK on its extensive list of terrorist organizations even though then foreign minister Adel al-Jubeir described in 2017 the Turkish organization as a "terror group."
This week's Trump threat and his earlier vow to stand by the Kurds despite the troop withdrawal gives Saudi Arabia and other Arab states such as the United Arab Emirates and Egypt political cover to support the Kurds as a force against Iran's presence in Syria.
It also allows the kingdom and the UAE to attempt to thwart Turkish attempts to increase its regional influence. Saudi Arabia, the UAE and Egypt have insisted that Turkey must withdraw its troops from Qatar as one of the conditions for the lifting of the 18-month old diplomatic and economic boycott of the Gulf state.
The UAE, determined to squash any expression of political Islam, has long led the autocratic Arab charge against Turkey because of its opposition to the 2013 military coup in Egypt that toppled Mohammed Morsi, a Muslim Brother and the country's first and only democratically elected president; Turkey's close relations with Iran and Turkish support for Qatar and Islamist forces in Libya.
Saudi Arabia the UAE and Egypt support General Khalifa Haftar, who commands anti-Islamist forces in eastern Libya while Turkey alongside Qatar and Sudan supports the Islamists.
Libyan and Saudi media reported that authorities had repeatedly intercepted Turkish arms shipments destined for Islamists, including one this month and another last month. Turkey has denied the allegations.
"Simply put, as Qatar has become the go-to financier of the Muslim Brotherhood and its more radical offshoot groups around the globe, Turkey has become their armorer," said Turkey scholar Michael Rubin.
Ironically, the fact that various Arab states, including the UAE and Bahrain, recently reopened their embassies in Damascus with tacit Saudi approval after having supported forces aligned against Syrian President Bashar al-Assad for much of the civil war, like Mr. Trump's threat to devastate the Turkish economy, makes Gulf support for the Kurds more feasible.
Seemingly left in the cold by the US president's announced withdrawal of American forces, the YPG has sought to forge relations with the Assad regime. In response, Syria has massed troops near the town of Manbij, expected to be the flashpoint of a Turkish offensive.
Commenting on last year's two-month long Turkish campaign that removed Kurdish forces from the Syrian town of Afrin and Turkish efforts since to stabilize the region, Gulf scholar Giorgio Cafiero noted that "for the UAE, Afrin represents a frontline in the struggle against Turkish expansionism with respect to the Arab world."
The same could be said from a Saudi and UAE perspective for Manbij not only with regard to Turkey but also Iran's presence in Syria. Frontlines and tactics may be shifting, US and Gulf geopolitical goals have not.
'Gadkari effect' on growing Iran-India relations
If the 'Newton Effect' in physics has an equivalent in international diplomacy, we can describe what is happening to India-Iran relations as the 'Gadkari Effect'.
Like in the case of the 18th century English scientist Isaac Newton's optical property of physics, the minister in the Indian government Nitin Gadkari – arguably, by far the best performing colleague of Prime Minister Narendra Modi – has created a series of concentric, alternating rings centered at the point of contact between the Indian and Iranian economies.
'Gadkari's rings' around the Chabahar Port in the remote province of Sistan-Baluchistan in southeastern Iran are phenomenally transforming the India-Iran relationship.
The first definitive signs of this appeared in December when the quiet, intense discussions between New Delhi and Tehran under Gadkari's watch resulted in the agreement over a new payment mechanism that dispenses with the use of American dollar in India-Iran economic transactions.
Prime facie, it was a riposte to the use of sanctions ('weaponization of dollar') as a foreign policy tool to interfere in Iran's oil trade with third countries such as India. (See my blog India sequesters Iran ties from US predatory strike.)
However, the 3-day visit to Delhi by the Iranian Foreign Minister Mohammad Javad Zarif on January 7-9 highlighted that the application of the payment mechanism to the Indian-Iranian cooperation over Chabahar Port holds seamless potential to energize the economic partnership between the two countries across the board. In a historical sense, an opportunity is at hand to make the partnership, which has been 'oil-centric', a multi-vector 'win-win' relationship.
The meeting between Gadkari and Zarif in Delhi on Tuesday signaled that the two sides have a 'big picture' in mind. Thus, the opening of a branch of Bank Pasargad in Mumbai is a timely step. Pasargad is a major Iranian private bank offering retail, commercial and investment banking services, which provides services such as letters of credit, treasury, currency exchange, corporate loans syndication, financial advisory and electronic banking. (It is ranked 257th in the Banker magazine's "1000 banks in the world".)
Bank Pasargad is establishing presence in India just when the Chabahar Port has been 'operationalized' and a first shipment from Brazil carrying 72458 tons of corn cargo berthed at the port terminal on December 30.
More importantly, the discussions between Gadkari and Zarif have covered proposals for a barter system in India-Iran trade. Iran needs steel, particularly rail steel and locomotive engines "in large quantities, and they are ready to supply urea," Gadkari told the media.
Then, there is a proposal for a railway line connecting Chabahar with Iran's grid leading northward to the border with Afghanistan. Zarif summed up the broad sweep of discussions this way:
"We had very good discussions on both Chabahar as well as other areas of cooperation between Iran and India. The two countries complement each other and we can cooperate in whole range of areas… We hope that in spite of the illegal US sanctions, Iran and India can cooperate further for the benefit of the people of the two countries and for the region."
Paradoxically, the collaboration over Chabahar Port, which has been a "byproduct" of India-Pakistan tensions, is rapidly outgrowing the zero-sum and gaining habitation and a name in regional security. There are many ways of looking at why this is happening so.
Clearly, both India and Iran have turned the Chabahar project around to provide an anchor sheet for spurring trade and investment between the two countries. This approach holds big promises. There is great complementarity between the two economies.
Iran is the only country in the Middle East with a diversified economy and a huge market with a fairly developed industrial and technological base and agriculture and richly endowed in mineral resources. It is an oil rich country and the needs of Indian economy for energy, of course, are galloping.
Second, Chabahar Port can provide a gateway for India not only to Afghanistan and Central Asia but also to Russia and the European market. Logically, Chabahar should be linked to the proposed North-South Transportation Corridor that would significantly cut down shipping time and costs for the trade between India and Russia and Europe.
Thus, it falls in place that the Trump administration, which keeps an eagle's eye on Iran's external relations, has given a pass to the Indian investment in Chabahar. Prima facie, Chabahar Port can provide access for Afghanistan to the world market and that country's stabilization is an American objective. But then, Chabahar can also provide a potential transportation route in future for American companies trading and investing in Afghanistan and Central Asia.
According to a Pentagon task force set up to study Afghanistan's mineral wealth, that country is sitting on untapped rare minerals, including some highly strategic ones worth at least 1 trillion dollars. Indeed, President Trump has pointedly spoken about it to rationalize the US' abiding business interests in Afghanistan. Now, from indications of late, conditions have dramatically improved for an Afghan settlement that provides for enduring US presence in that country.
We must carefully take note that Iran is in effect supplementing the efforts of Pakistan and the US to kickstart an intra-Afghan dialogue involving the representatives from Kabul and the Taliban.
Importantly, China has also adopted a similar supportive role. A high degree of regional consensus is forging that security and stability of Afghanistan should not be the stuff of geopolitical rivalries.
The bottom line is that Iran's own integration into the international community, which the Trump administration is hindering, is inevitable at some point sooner than we believe.
The disclosure that behind the cloud cover of shrill rhetoric against Iran, Washington secretly made two overtures to Tehran recently to open talks shows that Trump himself is looking for a deal to get out of the cul-de-sac in which his Iran policies have landed him.
Washington cannot but take note of the constructive role that Tehran is playing on the Afghan situation. (Interestingly, Zarif and Zalmay Khalilzad, US special representative on Afghanistan who go back a long way, have paid overlapping visits to Delhi.)
There is an influential constituency of strategic analysts and opinion makers within the US already who recognize the geopolitical reality that American regional policy in the Middle East will forever remain on roller coaster unless and until Washington normalizes with Tehran. They acknowledge that at the end of the day, Iran is an authentic regional power whose rise cannot be stopped.
From such a perspective, what Zarif's discussions in Delhi underscore is that while Iran is keeping its end of the bargain in the 2015 nuclear deal, it is incrementally defeating the US' "containment strategy" by its variant of "ostpolitik", focused principally on three friendly countries – Russia, China and India.
This is where much depends on the Indian ingenuity to create new webs of regional partnerships. There are tantalizing possibilities. Remember the 3-way Moscow-Baghdad-Delhi trilateral cooperation in the bygone Soviet era?
That is only one model of how the three big countries – Russia, India and Iran – can have common interest to create sinews of cooperation attuned to Eurasian integration. It is a rare convergence since there are no contradictions in the mutual interests of the three regional powers.
The Indian diplomacy must come out of its geopolitical reveries and begin working on the tangible and deliverable. That will make our foreign policy relevant to our country's overall development. Gadkari has shown how geo-economics makes brilliant, purposive foreign policy. Equally, he followed up diligently what needed to be done to get Chabhar project going so that an entire architecture of cooperation can be built on it. Zarif's extraordinary remarks testify to it. Even a hundred theatrical performances on the Madison Square Garden wouldn't have achieved such spectacular results in a short period of time.
*Nitin Jairam Gadkari is an Indian politician and the current Minister for Road Transport & Highways, Shipping and Water Resources, River Development & Ganga Rejuvenation in the Government of India.
First published in our partner MNA
Reasons behind the eventual withdrawal of Kuwait from PGCC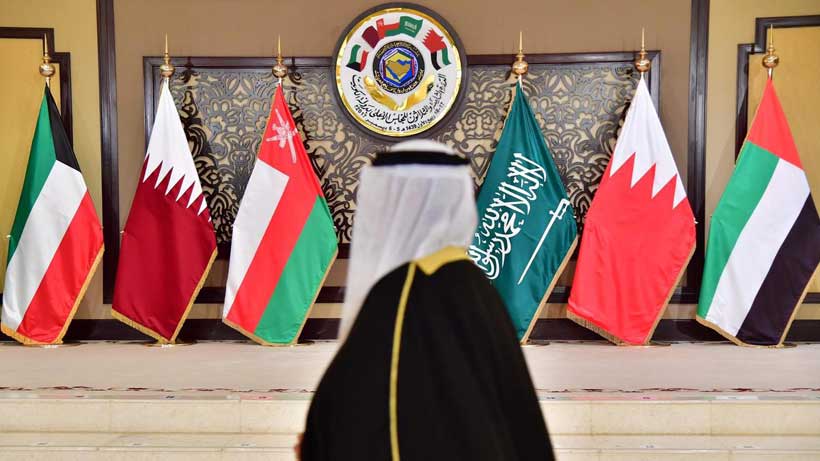 After several years since the beginning of Syria crisis, the Persian Gulf Arab states are changing their policies towards this county, and following the move of UAE and Bahrain, Kuwait will soon expand its relations with Syria.
Along with this policy change, the Arab leaders of Persian Gulf countries are warming up their ties with Israel.
The Arab-Israel relations get closer but Kuwait does not agree with this policy and intends to maintain its foreign policy outside Israeli influence, but it's possible as a result Kuwait might be separated from the PGCC.
In this regard, it should be noted that the Persian Gulf Cooperation Council was an organization that was set up in 1981 to control Iran and was attempting to take steps to control Iraq, too.
Alongside these issues, the international and regional powers' role in influencing these countries also reflects the lack of trust between the PGCC countries. For instance, while Qatar hosts a Turkish military base, this is seen as a threat to Saudi Arabia, the UAE and Bahrain.
A recent international summit was held in Doha, Qatar, by high-profile figures, while earlier the Persian Gulf Cooperation Council summit in Riyadh took place with the absence of Qatar, Oman and the UAE's leaders.
By holding this important summit and gathering outstanding international figures from Iran, Turkey and Russia, Qatar has shown that it could be more widely recognized in the international arena despite the hostile actions of the Persian Gulf Arabs states with the Doha blockade.
On December 12, 2019, Riyadh hosted the first Arab-African conference of foreign ministers of six countries bordering the Red Sea and the Gulf of Aden, a strategic area vital to global shipping.
During the summit an agreement was made on the establishment of a legal regime for the Red Sea and the Gulf of Aden. The objective of the Red Sea and Gulf of Aden regime was to support world trade, international shipping lanes, regional stability and the investment and development of the member states. The plan, proposed by the King of Saudi Arabia, will be implemented in pursuit of security and stability in the region.
The Saudi Ministry of Foreign Affairs announced on December 12 that Saudi Arabia agreed to establish a Red Sea regulatory regime aimed at strengthening security and investment in the Red Sea bordering countries.
According to the statement, the seven countries are Saudi Arabia, Egypt, Sudan, Djibouti, Yemen, Somalia, and Jordan.
The conference also features a new Saudi-led regional bloc that shows the Persian Gulf Cooperation Council's failure.
Regarding the normalization of relations with Tel Aviv and the "deal of the century", we are also seeing disagreements among members of the Council. Kuwait is one of the countries that disagrees with the policy of normalization of relations with Israel by some member states of PGCC. Kuwait has never wanted to be dominated by the Saudis. We also see a sharpening of the country's disagreements with Saudi Arabia over joint oil fields, too.
This disagreement is over the Neutral Zone, and area of about 5,700 square kilometers. Its dividing line begins north of Khafji oil field  and runs straight to the west.
Kuwait disagrees with the resumption of oil extraction from the neutral zone without its recognition, and calls for its control as a Kuwaiti-dominated area.
Kuwait has discovered that Saudi Arabia is not a true friend of the Persian Gulf states, but an interventionist in the Persian Gulf states' internal affairs.
Kuwait knows that the deal Saudi Arabia and its allies, the Emirates and Bahrain made with Qatar may repeat with Kuwait and Oman. In fact, what caused Qatar not to invade Saudi Arabia, Bahrain and the UAE was the resistance and meddling of Kuwait and Oman.
Accordingly, Kuwait seeks to strike a balance between the three countries. Although Kuwait has military and security ties with the U.S., it well knows that the U.S. is constantly threatening regional security. No one has forgotten what Trump said about  Saudi Arabia, : "You might not be there for two weeks without us".
First published in our partner Tehran Times