US Boils the Syrian Cauldron: A Dangerous Move
The US, UK and France launched strikes against targets at three sites in Syria in the early hours of 14 April 2018. All forms of media are flooded with the details of the attack, and many more details are still pouring in. The US claims that the strikes only targeted a scientific research center in greater Damascus involved in the development and production of chemical weapons, a chemical weapons storage facility West of Homs, and a chemical equipment storage facility. The aim being to demolish their capability of Chemical Warfare, something which US considers has the potential to be a game changer in US-Russia power equation. It however needs to be analysed whether the actions of US and its allies is to target chemical factories of Syria, or it has a much bigger messaging?
Every sane mind will possibly condemn the use of chemical weapons against innocent people, and will thoroughly condemn any country/group using the same. These have also been banned by United Nations through various conventions on the issue. At the same time violating sovereignty of any country to punish Syria for the alleged crime (which Syria and Russia deny), will continue to invite criticism. Earlier in history, US and its allies invaded Iraq on excuse of having piles of WMD. No worthwhile WMD arsenal was found after the war, but ISIS caliphate did emerge, once US withdrew, leaving the region totally destabilised. The trigger in leading to this attack could a possible threat of use chemical weapons against US soldiers operating there. These actions therefore give rise to many controversies arriving out of interests of various affected parties and other powers. Let me analyse few of them.
US and its Allies
US has been seeking regime change in Syria and want to push Assad out of power, and Russia out of the region, before they pull out from Syria. Their troops need to be there till this aim is achieved. Their allies like Israel also do not want Russians to be anywhere in this region. This attack can be an excuse to signal it strongly. The US and its allies do not want a direct confrontation with Russia and have tried to take adequate precautions to avoid it, notwithstanding the provocative speeches of President Trump. It is claimed by allies that Russians were informed and the US missiles avoided Russians to prevent direct confrontation with Russia. The aircrafts used did not enter Syrian airspace to avoid being shot down by Syrians /Russians.
Russia
Russians are unlikely to stop supporting Assad, if they need to be in this region. Their warning for retaliation may not see an immediate action, because US has taken some precautions about it, but the cold war will definitely become hotter. Syria is the only ally in this region for them, and Russians are not going to give a walk over to US, because some missiles have hit Syrian establishments. They have made huge strategic and military investments in Syria, which they will not like to dump it. This action will also push Russia closer to China and possibly Iran (on regional platform).
Syria
The Syrian Government continues to deny the use of chemical weapons based on simple logic that they were on the verge of victory against anti national elements, and had already surrounded them, hence they had no compulsion to resort to such inhuman activity. They claim that attacks by US and allies have killed large number of innocent civilians (the numbers are uncertain so far), and has taken them away from road to peace, when they were almost there. It also claims to have destroyed a large number of US missiles. I think Syria has more resilience to withstand casualties, therefore the attack may not have taught any worthwhile lesson to Syria as claimed by US.
China and Other Countries
Chinese while maintaining a low profile in the issue, and passing the buck to UNSC, have shown solace to Russia and Syria by criticizing  military action of US by circumventing the Security Council is inconsistent with the principles and purposes of the UN Charter and have emphasized that Syria's sovereignty, independence, unity and territorial integrity should be respected. This also helps North Korean argument, when Kim says that US would force regime change, if it does not have nukes or the capabilities to hit mainland.  It will be premature to say whether these attacks will be able to avoid chemical weapons or will push the region in much more unstable situation. Turkey has welcomed the strikes in context of alleged chemical attacks in Duma few days back by Assad regime.
The decision to attack Syria is unlikely to bring peace in Syria or protect innocents, as it may well happen that there may be more casualties in attack than what Syria suffered by alleged chemical attack. How good the decision of President Trump to do so has been will be known in next few days. As of now it is yet to be debated in US Congress, and even some US Congress members have serious apprehensions about it. These attacks however bring happy news for all terrorist groups operating in Syria that their opponents despite being responsible countries are busy fighting each other for their own reasons. I do not think that any of these responsible nations are giving any hope to innocents being killed on ground by one way or the other.
(The views are of the author and do not represent views of any organization. The author can be reached as Shashi Asthana on Facebook, LinkedIn, Twitter and Google+ and on website http://www.asthanawrites.org)
Attack On Jerusalem – Where Is The International System?
Since mid-20th century the conflict has been referred to as the 'most intractable conflict' in the world with the ongoing Israeli occupation. For more than about 54 years the international system has failed to settle this dispute and the two countries did not reach a peace agreement. In past, the Israeli Government had restricted the Palestinians and have been involved in many illicit activities violating human rights. Palestinians remain subject to Israeli military occupation and the recent attack on Masjid Al-Aqsa is strong evidence of this fact. Tensions in Jerusalem and West Bank accelerated during the Holy month of Ramadan including evictions of Sheikh Jarrah in East Jerusalem.
The third holiest site for the Muslim community, Temple Mount also known as Masjid Al-Aqsa, located in the city of Jerusalem has been attacked by the Israel forces on the Holy night of Laylat al-Qadar and again after two days in the morning. The incident has been brought forward by the media in several ways calling it an attack conflict or clash. The Israeli police forces stormed hundreds of Palestinians during prayer time. The unrest resulted as cops entered the compound, creating an atmosphere of fear echoes of prayer together with the noise of stun grenades and fires. More than 200 Muslims offering prayer have been targeted and hit by rubber bullets and a score of attackers themselves were wounded. When the prayer zone was turned into a battlefield, the loudspeakers of the mosque called for peace and calm.
"Police must immediately stop firing stun grenades at worshippers, and the youth must calm down and be quiet!"
Violation of Human Rights pushed Palestine to demand a session of the United Nations Security Council (UNSC). President of Palestine, Mahmoud Abbas "held (Israel) responsible for the dangerous developments and sinful attacks taking place in the holy city." Israel's obligations under international humanitarian law have been violated many times and now the international community is no more silent about it. Whatever is happening in East Jerusalem its occupation, has no legitimate claims. UNSC has asked Israel to withdraw many times and has passed a number of resolutions demanding this. The United Nations has asked Israel to cancel any forced evictions in Israeli-annexed east Jerusalem, warning that its activities could add up to "war crimes". Moreover, Israel has no legal claim on the city but is still carrying out an ethnic cleansing campaign in East Jerusalem. The most recent example includes the eviction of Palestinian families from Sheikh Jarrah.
Once again many statements have been given by the international community condemning the actions not finding the solution to end this. Muslim countries united joining hands in hands with their Muslim brothers and sisters. Iran, Saudi Arabia, Pakistan, UAE gave their stance against Israeli actions and made it crystal clear that such actions cannot be tolerated at any cost. Moreover, European Union (EU) and United States (US) also expressed their concerns about violence.
The atrocities of Israeli police forces have now met the definitions of apartheid and persecution as stated by the report of Human Rights Watch (HRW); "A Threshold Crossed: Israeli Authorities and the Crimes of Apartheid and Persecution" released in April. This includes the crime against humanity in the region of Ghaza Strip, West Bank, and Israel. This well-researched report however has very little impact on the bilateral relations between Palestine and Israel. It states that a system of systematic oppression and racial domination with a claim over land and demographics is what Israel intends to have. Israel's foreign minister claimed it to be an 'anti-Israel agenda' being both false and preposterous.
Blockade of Ghaza strip and freedom movement limitations further poses a serious threat to the population during the COVID-19 pandemic, making it more vulnerable. The firing by Islamic Jihad and its counter-attack, airstrikes against Ghaza and Hisbullah, demolitions, forcible transfers, violation of international law, discrimination, and use of force are all factors that aided the current situation between the two countries. Lack of access to health care units, feeling of fear and terror everywhere, insecure atmosphere all poses a serious question; "Where does the international system stand?"
With each escalation, all that comes forward is another resolution by UNSC for Israel to withdraw, statements from various states condemning the situation, and wait for another incident. While considering the Israel-Palestine conflict one might comprehend this issue as a failure of the international system to maintain peace. Many predictions and solutions have been brought forward by analysts and researchers each with some evidence supporting their stance. However thinking about a solution and solving the problem in actual seem to be two opposite poles of a magnet, but definitely not attracting one another.
For negotiations and peace agreements, the two states need to share a common vision which seems to be very unlikely to happen. The Israeli occupation of Palestinian territories seems to end only by establishing a relationship between the two that involves a feeling of trust and security for other states. For this, the political arrangement should be right with adequate involvement of International Organizations such as the UN. Boarder modifications and acceptance for two-state solution tend to develop the ideal conditions for this relationship.
Thus reality points in a different direction and this raises a question to the international system. Where is the international law securing the lives and freedom of people in East Jerusalem? Where is the UN Charter providing education, health, and other facilities to the people of Gaza? Where are the efforts of great powers such US, China, Russia to safeguard and secure the local citizens and maintenance of peace? Where are the rights of citizens during occupation under Geneva Convention? Where is the role of International Organizations while considering this dispute? And last but not least where the answer to all these questions is.
Saudi Arabia and Iran cold war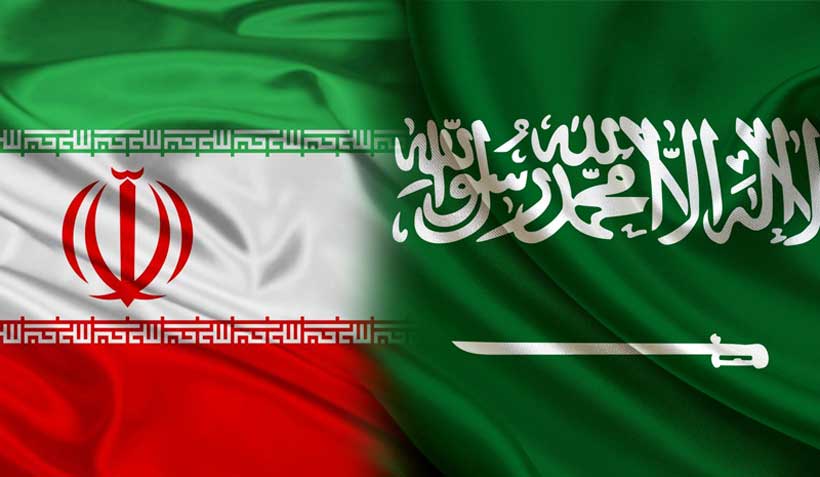 After almost seven decades, the cold war has reached the middle east, turning into a religious war of words and diplomacy. As Winston Churchill says that "diplomacy is an art of telling someone to go to hell in such a way that they ask for the direction". So, both the regional powers are trying to pursue a policy of subduing the adversary in a diplomatic manner. The root of the conflict lies in the 1979, Iranian revolution, which saw the toppling of the pro-western monarch shah Muhammad Reza Pahlavi and replaced by the so-called supreme leader Ayatollah Khamenei. From a Yemini missile attack to the assassination of the supreme commander QassimSoleimani, the political, ideological and religious differences between Iran and Saudi Arabia are taking the path of confrontation. The perennial rivalry between the two dominant Shiite and Sunni power house ins an ideological and religious one rather than being geo strategic or geo political. Back to the time when Saudi Arabia supported Saddam Hussain against the united states of Americathe decline of Saddam and his authoritarian regime was made inevitable and with this, Iran and Saudi Arabia rosed as the powerful, strategic and dominant political forces in the middle east.it was from here that the quest for supremacy to be the prepotent and commanding political powercommenced. The tensions escalated or in other words almost tended to turn into scuffles when in 2016, the Iranians stormed the Saudi embassy as a demonstration of the killing of a Shia cleric. The diplomatic ties were broken and chaos and uncertainty prevailed.
This cold war also resembles the original one., because it is also fueled by a blend of ideological conviction and brute power politics but at the same time unlike the original cold war, the middle eastern cold war is multi-dimensional and is more likely to escalate .it is more volatile and thus more prone to transformation. This followed by several incidents with each trying to isolate the other in international relations. The Saudis and Iranians have been waging proxy wars for regional dominance for decades. Yemen and Syria are the two battlegrounds, fueling the Iran-Saudi tensions. Iran has been accused of providing military assistance to the rebel Houthis, which targets the Saudi territory. It is also accused of attacking the world naval ships in the strait of Hormoz, something Iran strongly denies. This rivalry has dragged the region into chaos and ignited Shia-Sunni conflict across the middle east. The violence in the middle east due to this perennial hostility has also dire consequences for the economy of the war-torn nations. In the midst of the global pandemic, when all the economic activities are at halt, the tensions between the two arch rivals will prove hazardous and will yield catastrophic results. The blockade of the shipping and navigation in the Gulf, attacks on international ships, and the rising concerns of the western powers regarding this issue has left Iran as an isolated country with only Russia supporting her.
A direct military conflict between Saudi Arabia and Iran will have dire consequences for the neighboringcountries. A direct military confrontation might not be a planned one, but it will be fueled due to the intervention of the other key partners, who seek to sought and serve their personal and national intrigues. Most importantly middle east cannot afford a conflict as it is a commercial hub for the world. The recent skirmishes in Iraq sparked fears of wider war when Iraq retaliated for killings of QassimSoleimani. If the US president had not extended an olive branch, the situation might have worsened. The OIC, which is a coalition of 57 Muslim countries has also failed in bringing measures to deescalate the growing tensions. The OIC, where the Saudi Arabia enjoys an authoritarian style of dominance has always tried to empower her own ideology while rising the catch cry of being a sacred country to all the Muslims. Taking in account, the high tensions and ideological and the quest for religious dominance, the international communities such as UN and neighboring countries should play a positiveand vital role in deescalating these tensions. Bilateral trade, communications between the two adversaries with a regional power playing the role of mediator and extending an olive branch to each other will yield better results and will prove fruitful in mitigating the conflict if not totally subverting it.
First Aid: How Russia and the West Can Help Syrians in Idlib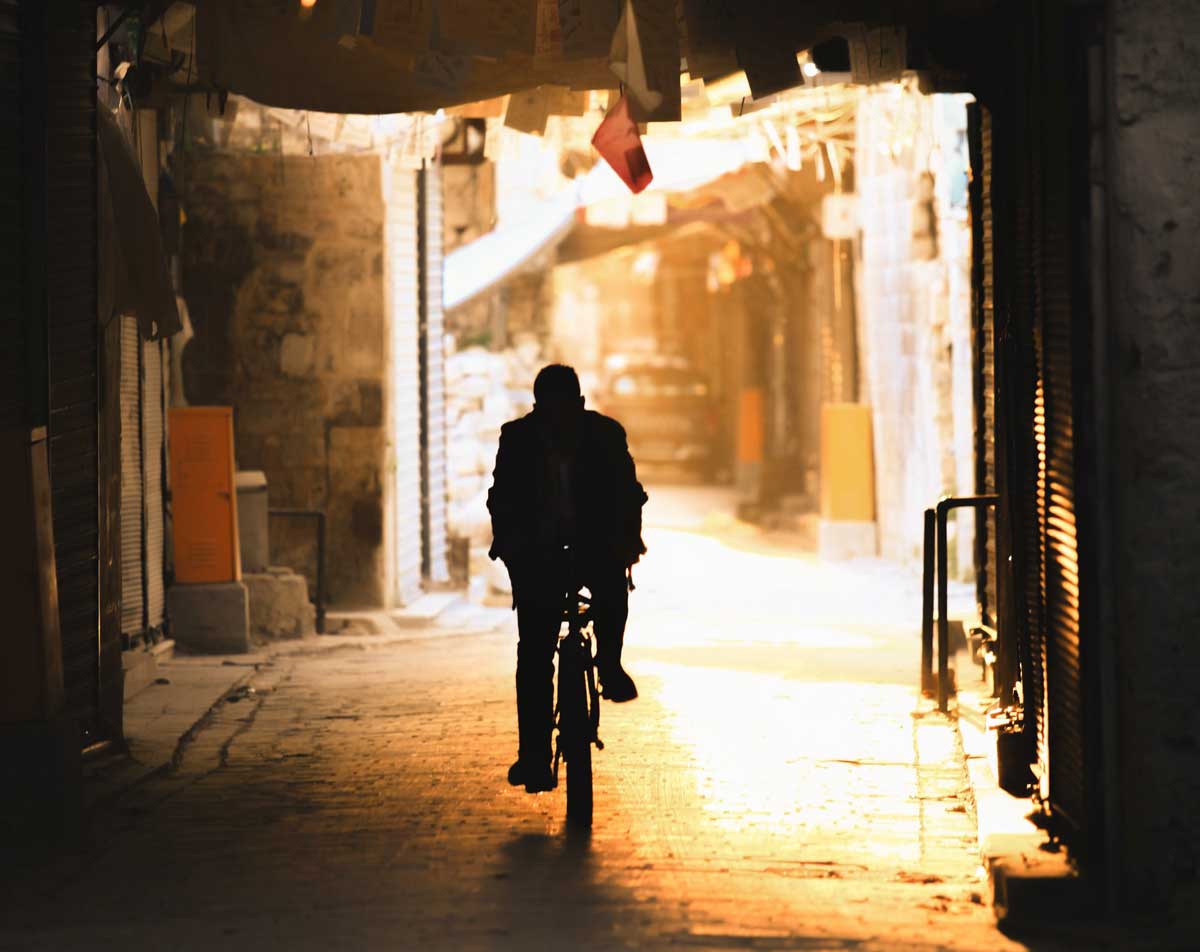 Authors: Andrey Kortunov and Julien Barnes-Dacey*
The next international showdown on Syria is quickly coming into view. After ten years of conflict, Bashar al-Assad may have won the war, but much is left to be done to win the peace. This is nowhere more so than in the province of Idlib, which is home to nearly 3 million people who now live under the control of extremist group Hayat Tahrir al-Sham (HTS) with external Turkish protection and humanitarian assistance from the United Nations.
The question of humanitarian access into Idlib is now emerging as a central focus of new international politicking. In so doing, this small province could be pivotal to the future of the larger stalemate that has left the United States, Europe, and Russia locked in an unwinnable status quo.
Russia has said that it plans to veto an extension of cross-border UN aid delivered from Turkey, authorised under UN Security Council resolution 2533, which is up for renewal in July, potentially depriving the population of a vital lifeline amid desperate conditions. Moscow says that all aid should be channelled from Damascus via three new government-controlled crossing points to the northern province. Western governments, to say nothing of the local population, are sceptical, given the Syrian government's hostility towards the province's inhabitants. For its part, the UN says that cross-lines aid cannot compensate for a closure of cross-border access.
As ever, the two dominant players—the US and Russia—are talking past each other and are focused on countering each other's moves—to their mutual failure. It is evident that US condemnation and pressure on Russia will not deliver the necessary aid, and also evident that Russia will not get its wish for the international recognition of the legitimacy of the Syrian government by vetoing cross-border access. While these will only be diplomatic failures for the US and Russia, it is the Syrian people who will, as ever, pay the highest price.
But a mutually beneficial solution to Idlib is still possible. Russia and the US, backed by European states, should agree to a new formula whereby Moscow greenlights a final one-year extension of cross-border aid in exchange for a Western agreement to increase aid flows via Damascus, including through Russia's proposed cross-lines channels into Idlib. This would meet the interests of both sides, allowing immediate humanitarian needs to be met on the ground as desired by the West, while also paving the way for a transition towards the Damascus-centred international aid operation sought by Moscow.
This imperfect but practical compromise would mean more than a positive change in the humanitarian situation in Idlib. It would demonstrate the ability of Russian and Western actors to work together to reach specific agreements in Syria even if their respective approaches to the wider conflict differ significantly. This could serve to reactivate the UN Security Council mechanism, which has been paralysed and absent from the Syrian track for too long.
To be sure the Syrian government will also need to be incentivised to comply. Western governments will need to be willing to increase humanitarian and early recovery support to other parts of government-controlled Syria even as they channel aid to Idlib. With the country now experiencing a dramatic economic implosion, this could serve as a welcome reprieve to Damascus. It would also meet Western interests in not seeing a full state collapse and worsening humanitarian tragedy.
The underlying condition for this increased aid will need to be transparency and access to ensure that assistance is actually delivered to those in need. The West and Russia will need to work on implementing a viable monitoring mechanism for aid flows channelled via Damascus. This will give Moscow an opportunity to push the Syrian regime harder on matters of corruption and mismanagement.
For its part, the West will need to work with Moscow to exercise pressure on Ankara to use its military presence in Idlib to more comprehensively confront radical Islamists and ensure that aid flows do not empower HTS. A 'deradicalisation' of Idlib will need to take the form of a detailed roadmap, including that HTS comply with specific behaviour related to humanitarian deliveries.
Ultimately this proposal will not be wholly satisfactory to either Moscow or the West. The West will not like that it is only a one-year extension and will not like the shift towards Damascus. Russia will not like that it is an extension at all. But for all sides the benefits should outweigh the downsides.
Russia will know that Western actors will respond to failure by unilaterally channelling non-UN legitimised aid into the country via Turkey. Russia will lose the opportunity to slowly move Idlib back into Damascus's orbit and the country's de facto partition will be entrenched. This outcome is also likely to lead to increased instability as aid flows decrease, with subsequent tensions between Moscow's allies, Damascus and Ankara.
The West will need to acknowledge that this approach offers the best way of delivering ongoing aid into Idlib and securing greater transparency on wider support across Syria. The alternative—bilateral cross-border support—will not sufficiently meet needs on the ground, will place even greater responsibility on Turkey, and will increase the prospect of Western confrontation with Russia and the Syrian regime.
Importantly, this proposal could also create space for wider political talks on Idlib's fate. It could lead to a renewed track between Russia, the US, Turkey and Europeans to address the province's fate in a way that accounts for Syria's territorial integrity and state sovereignty on the one hand and the needs and security of the local population on the other hand. After ten years of devastating conflict, a humanitarian compromise in Idlib will not represent a huge victory. But a limited agreement could still go a long way to positively changing the momentum in Syria and opening up a pathway for much-needed international cooperation.
* Julien Barnes-Dacey, Middle East and North Africa Programme Director, European Council on Foreign Relations (ECFR)
From our partner RIAC