The power of a newly established Chinese public organization, namely the Financial Stability and Development Committee, is growing. Said organization was created precisely on November 8, 2017.
It is an important organization under the State Council's direct control. Indeed, it is an office of the Council itself which will deal mainly with China's financial stability and with all matters concerning economic development and monetary and capital stability.
More specifically, the Committee will be tasked with deliberating major national programs for regulating the financial system, for organizing monetary policy with the Central Bank and for defining tax policies and the related fiscal and industrial actions.
This Committee will also be responsible for analysing  international and domestic financial situations, identifying the greatest global financial systemic risks, as well as studying the related conditions and finally defining the ways for reaching  financial stability.
The important choice made in relation to this Committee is that it will be chaired by the Chinese Vice Premier, Ma Kai.
The idea of ​​creating this organization had been suggested directly by President Xi Jinping during the National Financial Work Conference held on July 14-15, 2017.
The Committee will also strengthen the macro-systemic policies of China's Central Bank. In fact, it is a matter of regulating and stabilizing the Chinese financial market, which is worth 40trillion US dollars and is one of the largest in the world.
The Chairman of the Committee and Vice Premier, Ma Kai,was born in Jinshan, a district of Shanghai, in 1946.
In the mid-1990s he was elected Vice-President of the National Planning Commission.
He was Deputy-Head of the State Council from 1998 to 2003 and also Minister for National Development from 2003 to 2008. He was appointed President of the National School of Administration and later Head of the Office for the development of small and medium-sized enterprises.
In fact, the Committee will also be tasked with coordinating tax and financial policies and tuning them with the long time schedules of the industrial system, while the collaboration between the Committee and the People's Bank of China will allow the regulation of the 15 trillions currently invested in financial products throughout China.
With the creation of this Committee, high-risk investment or massive bank loans to buy securities will no longer be allowed, while it will be mandatory to set 10% of managers' profits aside.
China is currently turning its old role as "world factory" into that of a modern consumer-driven economy.
Hence the need to regulate corporate and retail finance.
There are three issues underlying the new Chinese financial regulation: a) booming loans, the majority of which are requested by businesses and local governments; b) complexity, considering that risky creditors have moved away from banks, due to the complexity of rules, towards less structured products, while Chinese banks currently offer mainly financial products for the long-term management of household and business savings.
The third issue is c) guarantees. With a view to preserving their reputation, Chinese banks often offer even compensation to their clients who have lost money as a result of certain investment,  which leads them to miscalculate their risk share.
Hence an extremely fragmented banking system which is hard to control.
The Chinese systemic risk must be kept well under control:  financial assets have grown four foldover the last decade, from 310% up to 510% of the GDP, which, however, has grown by 2.5 times over the same period.
The expansion of credit has been led by the public sector and by its very poor regulation, with the expansion of shadow banks, non-orthodox credit and particularly risky – but attractive – financial products for private investors.
Credit growth has already declined, while corporate access to capital has also decreased considerably.
For the Party, however, the fragility of the financial system arises from the excess of leverage and debt investment and from the excessive debt in many sectors of the real economy, while credit has expanded too rapidly in the financial sector.
In late 2016 the average national leverage amounted to 247%,   while companies' leverage was 165% in the same period.
Definitely too much debt for companies and individuals, far beyond the international standard.
As President Xi Jinping has pointed out, the control of aggregate money supply has been severely lacking.
President Xi Jinping has also noted that the financial institutions' general control has been missing and the State has focused only on the individual links of the chain of financial audits.
President Xi Jinping has also maintained that the State has been unable to control major financial companies.
Moreover, the Chinese government's interest in financial matters has never been negligible.
The National Financial Work Conference had been created as early as 1997.
Later, based on the analysis of that select group, the first Chinese sovereign fund, namely China Investment Corporation, was created in 2007.
A structure that can currently boast to have capital to the tune of 813.5 billion US dollars.
The fifth National Financial Work Conference was held in July 2017, simultaneously with the creation of the Committee.
As the CPC noted, all this was designed to reach "national financial security", mainly with a view to backing the aims of the  13th Five-Year Plan.
President Xi Jinping also thinks that the new Committee shall a) deal with the real economy and b) combine and harmonize social development with economic development.
According to President Xi Jinping, finance is never disconnected from the social context in which it operates; c) financial regulation is always aimed at eliminating the systemic risk and d) reaching national financial stability.
Stability first and then development – this is President Xi Jinping's belief.
Furthermore, local governments shall follow the central government's rules. Any failure to report the financial risk will be regarded as an administrative irregularity.
This will be very useful, considering the ongoing trade war between the United States and China.
In fact, China has resorted to the WTO dispute settlement mechanism against the duties levied by President Trump.
It is worth recalling that the United States has levied duties equal to 25% on imported Chinese goods, for a total value of 50 billion US dollars.
So far these duties have been levied only in the aluminium and steel sectors.
China has responded immediately by levying equal duties on US products such as soy, pork and vegetables.
The immediate US countermove has been the doubling of duties on aluminium and steel up to 100 billion dollars.
One of the reasons for the current clash is certainly the forthcoming mid-term elections for which President Trump wants to keep on winning the support of the Rust Belt protectionist voters who enabled him to rise to the White House.
Moreover, according to the universal supply chain system, many of the Chinese products taxed by the United States come from South Korea, Taiwan and even from the European Union.
Hence the Chinese pressure could harm US farmers and the whole US middle class, as well as some of US best allies.
Therefore, while China's recourse to the WTO has not slowed  down the aggressive posture of the Chinese economy towards the United States and the European Union, the aim of the current duties is to force China to revalue its currency, so as to rebalance the deficit between China and the United States, with the latter already recording a trade deficit with China to the tune of over 375 billion dollars.
Reading between the lines, President Trump wants a decrease of Chinese duties on US cars, so that there is an increase in China's purchase of US semiconductors and, in any case, a greater share of the huge Chinese market for US companies.
Furthermore, China undermines intellectual property in the advanced sectors of computer science and Artificial Intelligence.
Finally, for the United States, the issue lies in hitting Chinese innovation and the "Made in China 2025" project, which is supposed to ensure China's global strategic superiority in cutting-edge products, robotics and advanced infrastructure.
If everything goes well, at the end of this trade war, China will impose on the United States a network of joint ventures and selective openings for US products on the Chinese market.
That is what the new Chinese financial authority is for: to raise capital for the State's primary projects and to protect China's finance from the turmoil that could be caused by the monetary and economic imbalances resulting from the entry of foreign liquidity into the Chinese market.
China's economic transformation under "New Normal"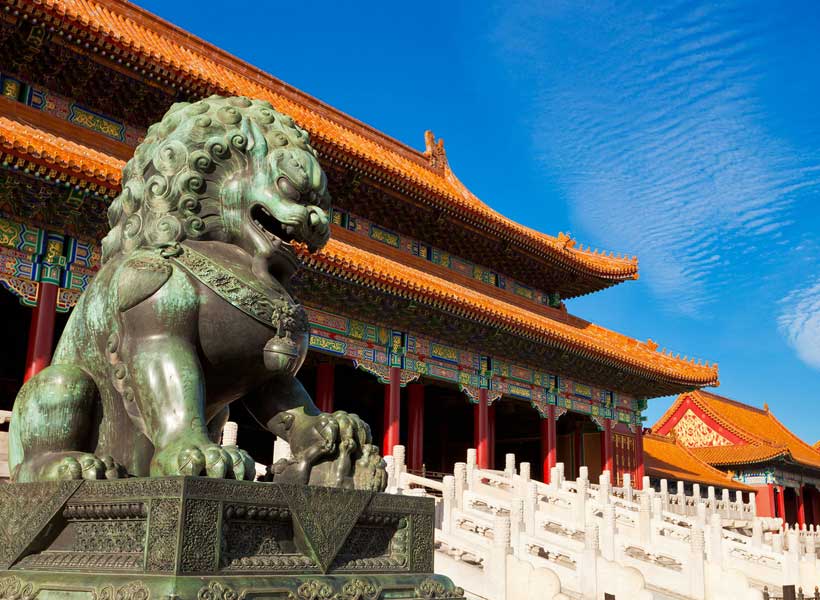 China's double digit growth, also termed as "old normal growth" had dominated the country's economy since 1980s. Despite the rapid economic development over the last few decades, this old normal growth has encountered some setbacks, including economic imbalance, income inequality, limited consumption choices against increasing level of demand, and environmental challenges.
Given this context, a comprehensive new development model, "new normal", incorporating the innovation, coordination, greening, opening up, and inclusiveness, is formulated by Chinese authorities to enable wide-ranging growth and development throughout the country.
Analysts refer to "new normal" as China's new phase of economic development. The recent trend of "growth slowdown" or "new normal" economic growth is also referred to new strategy of Chinese foreign policy by the analysts.
During the 2014 Asia-Pacific Economic Cooperation (APEC) CEO Summit in Beijing held on November 09, 2014, Chinese President Xi Jinping first used the phrase as "new normal stage of Chinese economy." President Xi also referred to China's stable economic growth in order to improve and upgrade economic structure under the "new normal" conditions.
Subsequent to this, China's 13th Five-Year Plan (2016-2020) incorporates the "new normal" in economic development with a particular vision of building a moderately prosperous society in all respects by 2020. The key significant features of China's "new normal" are:
Slower economic growth
One of the key reforms or significant changes on China's medium-high economic growth rather fast growth over the past few years is exceedingly evident. To be mentioned, over the past 40 years, China has maintained an average annual growth rate of around 9.5 percent that transformed an impoverished nation to an upper-middle-income nation.
In contrast, the gross domestic product (GDP) growth rate lowered from 7.5 percent in 2012-2014 to 6.8 percent in 2017. According to China's National Bureau of Statistics (NBS), the GDP growth rate was relatively same, 6.6 percent, in 2018, with an expected target of around 6.5 percent at the same time.
For the purpose of economic restructure and high-quality development, China's local governments have also lowered their GDP growth targets in the same year. The new trend of normal flow of growth is projected to be relatively same in the upcoming years.
Yiping Huang, Professor of economics at the National School of Development, Peking University, and an adjunct professor at the Crawford School of Public Policy, ANU, refers to such transformation of China's growth model as the transition from "economic miracle" to "normal development," which is the partial departure from the traditional bottom-up approach.
The World Bank also mentions that, China's economic slowdown is not unexpected, rather desirable from both from short and medium-term perspectives aiming at fostering China's transition to a modern economy through the new model. This transition denotes a clear move from high speed growth to slower, steadier, and more sustainable economy.
Market-oriented reform
One of the significant aspects of China's "new normal" economic model is to facilitate market for playing "decisive role" in allocating economic resources. The "new normal" endeavors for making interest rates, currency exchange rates, and land prices more market-oriented. Incremental steps have already been taken towards the liberalization of interest rate and exchange rate set by market forces, cutting taxes, and reducing costs in order to widen market access, stimulate market vitality, and support economy.
The improvement of market environment, enhancement of private investment and investment-led growth, establishment of comprehensive pilot zones, facilitation of interest rate controls on loans, proactive fiscal policy, prudent monetary policy, and the increase of effective supply among other significant measures have also been outlined in the report on the Work of the Government delivered by Premier Li Keqiang at the Second Session of the Twelfth National People's Congress on March 05, 2014.
Supply-side reform
President Xi first announced the phrase "supply-side structural reform (SSSR)" in late 2015, which injects new impetus into China's economic policy framework. The SSSR mainly focuses on reducing distortions in the supply side of the economy and upgrading the industrial sector.
A study on China's SSSR conducted by Reserve Bank of Australia finds five core policy objectives of China's supply supply-side reform–cutting excess industrial capacity; reducing leverage in the corporate sector; de-stocking of property inventories; lowering costs for businesses and addressing "weak links" in the economy.
In this regard, China has focused on overcapacity reduction, especially in coal and steel production. As for example, more than 65 million metric tons of steelmaking capacity and over 290 million tons of coal-production capacity were eliminated in 2018.
Moreover, the government has already reduced tax to foster business friendly environment. President Xi has underscored the necessity of strengthening areas of weakness to boost the supply of the public goods and services.
Innovation driven economy, the vital part of SSSR, attempts to enhance the quality of products, reduce ineffective and lower-end supply through the advancement of artificial intelligence, big data, and the inauguration of 5G mobile communication equipment etc.
Services-driven economy
As per the push for services-driven economy, the socio-economic issues for the improved people's wellbeing have also been addressed in the "new normal". President Xi Jinping remarks, "Comprehensively deepening reform will not only liberate the productive force but also unleash the vitality of the society."
The 13th FYP highlights the development of services and measures to address environmental challenges in order to reduce pollution and amplify energy efficiency. During the 2014 Beijing APEC meetings, temporary shutdown of Chinese factories was given "priority of priorities" to curb pollution and ensure air quality. As per the policy, China has started accelerating the development of clean energy industry from 2018.
The green development aside, robust consumption, reducing social imbalances, improving education and healthcare facilities, and expanding social protection get equal priority in the new phase of economic development.
Opening up through Connectivity
The new phase of Chinese economic growth is based on political economy that anticipates trans-border trade and investment facilitation as well as border connectivity through greater integration and sustainable relations among nations. China's stretching connectivity over Asia, Africa, and Europe through the "Silk Road Economic Belt" and the "21st Century Maritime Silk Road", altogether known as Belt and Road Initiative (BRI), is extending influence from South China Sea to Indian Ocean. RMB internalization and China's leading role from multilateral trade forums to climate change accords clearly signify the "new normal" policy of President Xi Jinping.
Implications on China's socio-economic development
The "new normal" economic model has far-reaching impacts on China's comprehensive development and path towards building a moderately prosperous society.
First, China's has comfortably been maintaining its position as the world's second largest economy. National Bureau of Statistics (NBS) reports, despite the slowdown of GDP growth rate, China contributed more than 30 percent to world economic growth during 2017. Hence, the investment-led growth since 2012 has resulted huge benefits for Chinese businesses and the overall economy.
Second, Chinese people are getting relief from the side effects of old model, mentioned earlier. The country has been witnessing growing equality among people, comparatively equal income distribution, robust consumption, environment-friendly industrialization, quality products, and other developments in other socio-economic sectors.
Third, Qualitative than quantitative aspects of economic growth, balanced and sustainable growth, stable employment, innovation, green development, investment intensification, faster industrial upgrading, and opening up are leading to China's dream towards a sustainable socio-economic development. For example, the number of Chinese enterprises, around 27 million, and market entities have been increased in China over the past few years under both market and supply-side structural reforms. These new business hubs are boosting the country's structural transformation and economy.
Finally, China's new phase of economic growth and new historic juncture reiterate China's development as per the vision broadly prescribed in Socialism with Chinese characteristics for a new era.
The Slippery Slope of Sino-US Trade War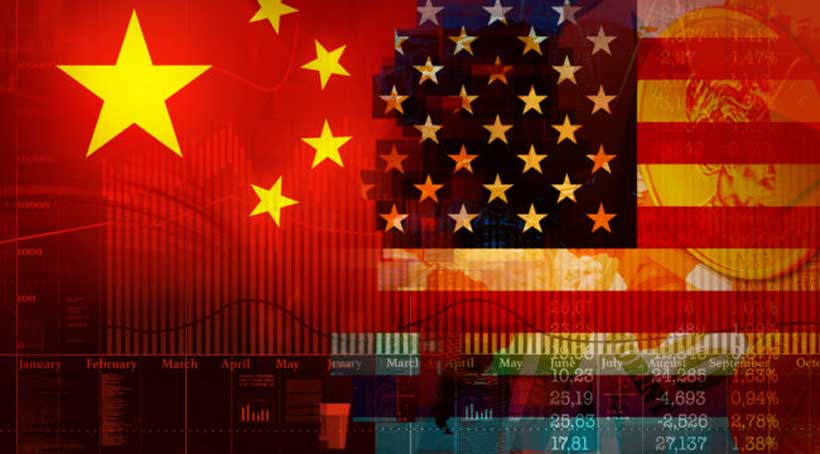 Change is the only constant. After a struggle for supremacy in geopolitical and geo-economical spheres, now technological realms have also been contested among superpowers. The Fourth Industrial Revolution is at the verge of breaking out and it is expected that this stage of modernization will tug the very fabric of society and will alter the way individuals interact with each other and world at large. Ongoing industrial innovation will act as a modus operandi to transform global economies, communities, and politics.
The world is in stern need of a modern global architecture before the fourth industrial revolution starts encroaching on us. That is why a trade tussle emerged on statist lines among all major economic stakeholders of the international economy, especially among those having a larger share in business with the United States. The US President Donald Trump opted a pre-emptive approach and imposed tariffs and nuisance in global economies. Eminent journalist, Bob Woodward highlighted the fact in his book 'FEAR' that USA's protectionist elements are far-greater than ever before and such actions will hinder economic peace with traditional allies or trade partners. Trump's tariff imposition on China and renegotiation of NAFTA and Free Trade Agreements with EU leaves no doubt about Woodward's projections. Another famous Nico Colchester prize-winner financial journalist, James Politi of Financial Times referred exchange of tariff brawls between USA and China as "protectionist firepower" by Trump administration aiming against China. To cut short, current trade tariff discourse is in order to contain China in geopolitical, economic and technological leadership.
An ongoing trade war is economic intimidation and coercion by the USA towards China to redevise their trade agreements and get more favorable terms for the country, which will also advance Trump's populist mantra of America First. Trade tariffs were imposed as a consequence for not responding the sheer allegations on Chinese companies by US administration of unprecedented level of larceny and infringement upon intellectual property rights. US Politicians claim that industrial migration and capital flight from the US to China was the reason of unemployment in the USA, but economists condemned the long-term policies like reliance on imports and not saving much for the future.
China's rise is perceived as a threat to hegemonic stability, thus an influx of uncertainty is stirring in the realm of international political economies. This rise is analogous to the Thucydides trap and also depict similar characteristics as of power transition theory. But the fault line of this predicament lies in the technological advancement of China by virtue of US private enterprises and regional economic connectivity ventures of the country. In short, it is a feud between the two leading economic powers to overhaul world trading practice (its terms and conditions) coupling with technology and knowledge-based economy with an intent to hedge and wedge each other being the contenders of global hegemony.
Both economic powers, China and USA have been in a state of economic tug of war since June 2018. To resolve his sticky situation, Trump administration imposed 25 percent import tax on $50 billion worth of products of Chinese origin in order to overcome the trade deficit between both economic giants. China countered this move by levying duties on the produce of USA and more than three rounds of tariffs worth $250 billion were exchanged among both parties, in addition, both parties threatened with each other with penalties of $267 billion. However, both countries had annual trade relations of $710.4 billion in 2017 and China is ranked as the third largest export market for the USA.
The Chinese government was alleged for backing their private companies by injecting billions of dollars every year and termed as state-owned private enterprises by several journalists and newspapers. In addition, Chinese companies were suspected to violate patent rights especially the ones related to modern technology and Chinese authorities for restricting foreign companies to access their markets freely. China also announced its strategy named 'Made in China 2025' which implies that majority of end-user products will be developed by China in near-term while it is also a challenging situation for the USA for being a techno-center of the world. Vision 2025 asserts that China will be a front-runner in modern technologies like Artificial Intelligence and Biotechnology in the respective year .
While campaigning for elections, Republican President of USA, Donald Trump also proclaimed that Chinese development is equivalent to 'rape' and his administration will levy 45 percent tariffs on total imports from China. Formerly China had been under tariff regime of USA on products worth of $50 billion annually and President-Elect also threatened Chinese government to take a radical stance and impose further 25 percent taxes on January 1st, 2019 on products worth $200 billion. Chinese government retaliated this move by imposing tariffs worth $60 billion despite economic coercion from the US government of striking further duties on all products of Chinese origin.
Joseph Stiglitz, an eminent scholar, and Nobel laureate explained stated that:
"The United States has a problem, but it's not with China. Predicament lies in America because they saved too little, and borrowed and imported too much".
USA and China are heading towards a war which no one wants at this point in time.In this modern era, the US and China must see ahead of time and resolve their bilateral relations which is a cause of disturbance in the international economic order. To do so there is a need to establish new norms of trading and economics which incorporate prevalent treaties and meet the requirement of the 21st century.  To serve the purpose rules should be developed to cater the technology related matters in international trading practices.
Current global situation of power transition and hegemon desiring stability depict the same case as of Thucydides trap which is an outcome of structural pressures spiraling from an emerging power challenge the ruling one. Although this theory is ancient but very relevant to the on-going trade-brawls of China and USA, a case where the leadership of both countries sings hymns of making their country great again. This conflict has no resolution other than either party accepts the dominance of other whereas in this case China is not going to cap and roll their economic endeavors, and the US will also not concur to Chinese supremacy in Pacific, cyberspace and external space. There are certain stern measures which competing economies will have to take in order or else it could be an all-out war.
Harsh Turkish condemnation of Xinjiang cracks Muslim wall of silence
In perhaps the most significant condemnation to date of China's brutal crackdown on Turkic Muslims in its north-western province of Xinjiang. Turkey's foreign ministry demanded this weekend that Chinese authorities respect human rights of the Uighurs and close what it termed "concentration camps" in which up to one million people are believed to be imprisoned.
Calling the crackdown an "embarrassment to humanity," Turkish Foreign Ministry spokesman Hami Aksoy said the death of detained Uighur poet and musician Abdurehim Heyit had prompted the ministry to issue its statement.
Known as the Rooster of Xinjiang, Mr. Heyit symbolized the Uighurs' cultural links to the Turkic world, according to Adrian Zenz, a European School of Culture and Theology researcher who has done pioneering work on the crackdown.
Turkish media asserted that Mr. Heyit, who was serving an eight-year prison sentence, had been tortured to death.
Mr. Aksoy said Turkey was calling on other countries and United Nations Secretary-General Antonio Guterres to take steps to end the "humanitarian tragedy" in Xinjiang.
The Chinese embassy in Ankara rejected the statement as a "violation of the facts," insisting that China was fighting seperatism, extremism and terrorism, not seeking to "eliminate" the Uighurs' ethnic, religious or cultural identity.
Mr. Aksoy's statement contrastèd starkly with President Recep Tayyip Erdogan's declaration six months earlier that China was Turkey's economic partner of the future. At the time, Turkey had just secured a US$3.6 billion loan for its energy and telecommunications sector from the Industrial and Commercial Bank of China (ICBC).
The Turkish statement constitutes the first major crack in the Muslim wall of silence that has enabled the Chinese crackdown, the most frontal assault on Islam in recent memory. The statement's significance goes beyond developments in Xinjiang.
Like with Muslim condemnation of US President Donald J. Trump's decision last year to recognize Jerusalem as the capital of Israel, Turkey appears to be wanting to be seen as a spokesman of the Muslim world in its one-upmanship with Saudi Arabia and to a lesser degree Iran.
While neither the kingdom or Iran are likely to follow Turkey's example any time soon, the statement raises the stakes and puts other contenders for leadership on the defensive.
The bulk of the Muslim world has remained conspicuously silent with only Malaysian leaders willing to speak out and set an example by last year rejecting Chinese demands that a group of Uighur asylum seekers be extradited to China. Malaysia instead allowed the group to go to Turkey.
The Turkish statement came days after four Islamist members of the Kuwaiti parliament organized the Arab world's first public protest against the crackdown.
By contrast, Pakistani officials backed off initial criticism and protests in countries like Bangladesh and India have been at best sporadic.
Like the Turkish statement, a disagreement between major Indonesian religious leaders and the government on how to respond to the crackdown raises questions about sustainability of the wall of silence.
Rejecting a call on the government to condemn the crackdown by the Indonesian Ulema Council, the country's top clerical body, Indonesian vice-president Jusuf Kalla insisted that the government would not interfere in the internal affairs of others.
The council was one of the first, if not the first, major Muslim religious body to speak out on the issues of the Uighurs. Its non-active chairman and spiritual leader of Nahdlaltul Ulama, the world's largest Muslim organization, Ma'ruf Amin, is running as President Joko Widodo's vice-presidential candiate in elections in April.
The Turkish statement could have its most immediate impact in Central Asia, which like Turkey has close ethnic and cultural ties to Xinjiang, and is struggling to balance relations with China with the need to be seen to be standing up for the rights of its citizens and ethnic kin.
In Kazakhstan, Turkey's newly found assertiveness towards China could make it more difficult for the government to return to China Sayragul Sautbay, a Chinese national of ethnic Kazakh descent and a former re-education camp employee who fled illegally to Kazakhstan to join her husband and child.
Ms. Sautbay, who stood trial in Kazakhstan last year for illegal entry, is the only camp instructor to have worked in a reeducation camp in Xinjiang teaching inmates Mandarin and Communist Party propaganda and spoken publicly about it.
She has twice been refused asylum in Kazakhstan and is appealing the decision. China is believed to be demanding that she be handed back to the Xinjiang authorities.
Similarly, Turkey's statement could impact the fate of Qalymbek Shahman, a Chinese businessman of Kazakh descent, who is being held at the airport in the Uzbek capital of Tashkent after being denied entry into Kazakhstan.
"I was born in Emin county in China's Xinjiang Uyghur Autonomous Region to a farming family. I wanted to go to Kazakhstan, because China's human rights record was making life intolerable. I would have my ID checked every 50 to 100 meters when I was in Xinjiang, This made me extremely anxious, and I couldn't stand it anymore," Mr. Shahman said in a video clip sent to Radio Free Asia from Tashkent airport.
A guide for foreign businessmen, Mr. Shahman said he was put out of business by the continued checks that raised questions in the minds of his clients and persuaded local businessmen not to work with him.
Said Mr. Zenz, the Xinjiang scholar, commenting on the significance of the Turkish statement: "A major outcry among the Muslim world was a key missing piece in the global Xinjiang row. In my view, it seems that China's actions in Xinjiang are finally crossing a red line among the world's Muslim communities, at least in Turkey, but quite possibly elsewhere."