Indian Ocean politics and Pakistan's economic interests
Indian Ocean is among the world's largest oceans. It comprises nearly one‐fifth of the entire oceans of world. In the west of Indian Ocean there lies Africa and Arabian Peninsula while the central Indian Ocean touches its boundaries with India's coastal waters while on its west there stands huge range of Himalayan Mountains. The ocean connects the Middle East, Africa, and South Asia within the broader Asian continent to the east and Europe to the west. Pakistan is also one of the littoral states of the Indian Ocean. Pakistan also claims its share in the Indian Ocean. The economic opportunities and resources compel Pakistan to secure its economic interests in the Indian Ocean. Moreover the limited lines of land communication in the eastern hemisphere, has resultantly increased the importance of the areas attached to the ocean. Trade and commerce are the most critical variables, particularly to the strategic choke points where the Indian Ocean is contiguous to other large bodies of water. Among the important choke points of the Indian Ocean Region (IOR), the Strait of Harmouz and the Mallaca are most the important for a number of Asian countries, especially for the South Asian region.
Pakistan shares a 990km long coast line located at the heart of the Arabian Sea and is among the major littoral states of Indian Ocean region (IOR) as mentioned above. It has a bulk of marine economic resources in its Exclusive Economic Zone (EEZ). Its Western coast adjacent with the Gulf makes it strategically substantial by providing shortest sea route to the landlocked Central Asian Republics (CAR's), Afghanistan and Western province of China. Due to China's One Belt One Road (OBOR) initiative and China-Pakistan Economic Corridor (CPEC), the Indian Ocean assumes even greater significance for Pakistan.
Subsequently, in order to secure its economic interests in the Indian Ocean, recently Pakistan has conducted successful test of indigenously-developed submarine launched cruise missile (SLCM) 'Babur' having a range of 450km on March 29th, 2018. However the international media has negatively portrayed this action by Pakistan as a step towards neuclearization. A report by Voxnews on April 4th, 2018 says that "The acquirement of nuclear-armed submarines by Pakistan and India has increased the chances of a destructive war between the two countries."
However such criticism holds no weight because actually that fact is that Pakistan's test of SLCM is nothing but to secure its economic interests in IOR.  It is important for Pakistan to maintain the deterrence so that it could secure the options for foreign trade and investments. Securing its economic interests in the IOR is important for Pakistan because almost 97 % of Pakistan's trade is carried out through the port of Karachi, Muhammad Bin Qasim, Gawadar, Pasni, Jiwani, Gadani and Ormara. Long stretched coastline and significant harbors provide Pakistan with a location that is ideal for sea-borne trade and commercial activities carried out mostly in foreign ships. Pakistan's role in international navigation, the EEZ and Gwadar port are highly significant for the country's economic development.
In the current power dynamic, China's OBOR initiative and CPEC give momentum to the Indian naval forces to harm Pakistan's interests. CPEC and Gwadar port has the potential to make Pakistan into an economic hub of trade and development which is obviously not acceptable to India. Therefore this situation has also catalyzed India's objective to damage Pakistan's economic vision, acquiring the nuclear triad will provide Pakistan a second strike capability and it will reduce the threat of total loss and mutually assured destruction. Pakistan has always been following a defensive strategy and Babur-SLCM is one such effort to essentially stabilize the economy by acquiring defence modernization to deal with economic threats. Moreover it will prove a more secure and safe environment for the foreign investors because Gwadar is a bridge between east and west. The economic progress of Pakistan through Gwadar and CPEC provides an opportunity to substantially increase the trade between eastern, west Asian, African, Middle Eastern and European countries with Pakistan. Therefore it has become important for Pakistan to protect the sea lines of communication. Babur SLCM will best serve to protect Pakistan's economic Interests in Indian Ocean and deter India against taking any strict actions against Pakistan.
India Ranked at Top as the Most Dangerous Country for Women
Thomson Reuters Foundation in its recent survey released on June 26, 2018 ranked India as the most dangerous country in the world for women.
More than 500 global experts on women's issues took part in a survey covering areas such as healthcare, discrimination, cultural traditions, sexual and non-sexual violence and human trafficking. Not enough was being done to tackle the dangers women faced, they said. India was ranked fourth in a similar study conducted in 2011.
Afghanistan and Syria were ranked second and third in the study, followed by Somalia and Saudi Arabia. The only western nation in the top ten was the USA. The foundation said that this was directly related to the #MeToo movement
According to government data gathered in the study, crimes against women in India rose by more than 80 per cent between 2007 and 2016. Nearly 40,000 rapes were reported in 2016, despite a greater focus on women's safety after the fatal gang rape of a student in Delhi in 2012 that prompted nationwide protests and led to tougher laws against sexual abuse being introduced.
India recorded 539 cases of sexual harassment in the workplace in 2016, 170 per cent from 2006, a report from last year suggested. However, campaigners have said that those figures are only the tip of the iceberg; a 2017 survey by India's National Bar Association found that nearly 70 per cent of victims did not report sexual harassment.
Manjunath Gangadhara, an official at the Karnataka state government, said: "India has shown utter disregard and disrespect for women. Rape, marital rapes, sexual assault and harassment, female infanticide has gone unabated. The fastest-growing ecnomy and leader in space and technology, is shamed for violence committed  against women."
Some observers pointed out that the study, while it took in wider streams of figures, was primarily based on opinion.
Upasana  Mahanta, of Jindal Global University in Delhi, told The Times: "I'm not sure that India is any more dangerous now than it was six years ago. In terms of progress, having only legal provisions  will not make the difference. Most studies show that women in India are mostly victims of violence from their partners or family members. Which shows they are hurt because they are women, regardless of cultural, economic or social factors. Women are basically being put in their place through violence."
In the past year several prominent rape and murder cases involving children have led to the introduction of the death penalty for those convicted and speedier trial process for violence against females.
The Ministry of Women and Child Development declined to comment on the survey results, said the Thomson Reuters Foundation, the news network's philanthropic arm.
Pakistan: A New Space Era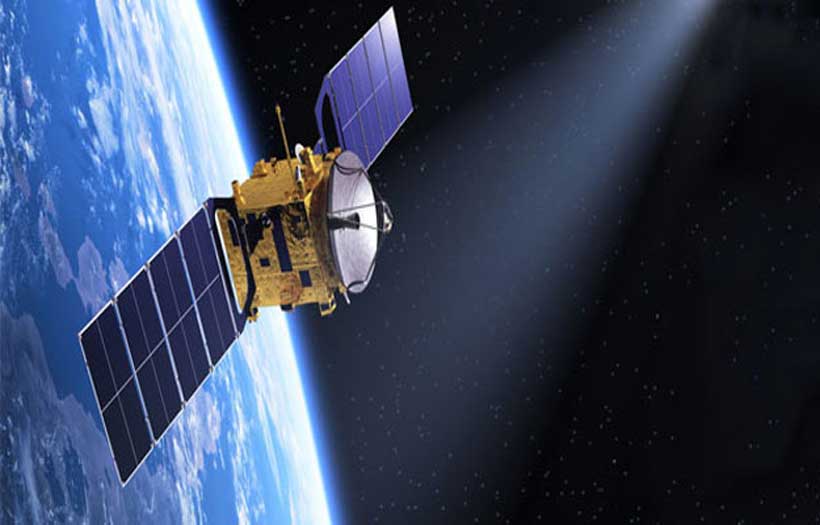 Pakistan's fragile economy and resource restraints are the main hurdles in the way of technological development, especially in space affairs. Therefore, it is so obvious that Pakistan governments' priorities were off the beam in term of emphasis on space technology. Notwithstanding, Pakistan has taken a small step by launching two indigenously manufactured satellites, Remote Sensing Satellite-1 (PRSS-1) and Pakistan Technology Evaluation Satellite-1A (PakTES-1A) into orbit using a Chinese launch vehicle.
PRSS-1 is an earth observational and optical satellite, which will allow SUPARCO to analyze its imagery requirements in terms of land mapping, agriculture classification and assessment, urban and rural planning, environmental monitoring, natural disaster management and water resource management for the socio-economic development of the country. After the launch, Pakistan has joined the elite club to have its own remote sensing satellite in orbit.
Pakistan is an active participant of international cooperation of Asia Pacific Space Cooperation Organization (APSCO). The APSCO is an inter-governmental institute functioned as a non-profit independent body with full international legal status. Its Members include space agencies from Bangladesh, China, Iran, Mongolia, Pakistan, Peru, Thailand, Indonesia and Turkey. The recent launch of satellites by Pakistan is an extension of support given by APSCO. Therefore, it is the conceding fact that after the successful launches of PRSS-1 and PakTES-1A projects, the space collaboration between Pakistan and China with respect to APSCO will be further strengthened.
The launch of two new satellites will facilitate SUPARCO in developing indigenous capabilities in space technology and promote space applications for socio-economic uplift of the country. Recently, an international conference on the Use of Space Technology for Water Management was hosted by the SUPARCO in March 2018. The United Nations Office for Outer Space Affairs (UNOOSA), the Government of the Islamic Republic of Pakistan and the Prince Sultan Bin Abdulaziz International Prize for Water (PSIPW) – were jointly organizing the Conference. The conclusion of the conference was that there mote sensing satellite technology i.e. PRSS-1, have validated established competences in terms of water resource management.
Pakistan is rapidly becoming a water-stressed country and according to some estimates, it could face mass droughts by 2025. In this scenario, a remote sensing satellite will be very beneficial in accumulating the data for future plans to fight against this evolving threat. PRSS-1 will use remote sensing techniques to outline the surface water bodies, assess meteorological variables like temperature and precipitation, estimate hydrological state variables like soil moisture and land surface characteristics, and fluxes such as evapotranspiration will be compiled by scientific methods.
Pakistan along with other South Asian states is the most vulnerable countries to climate change. Satellite remote sensing is a useful scientific tool in understanding the climate system and its changes. The technologies and information related to space contribute a fundamental role in climate knowledge, science, monitoring and early warning. Space-based information can subsidize to calculations of the vulnerability of societies to climate change and can help monitor the efficiency of adaptation strategies.
Agriculture holds a great significance for Pakistan and being an agrarian economy, all institutions should be playing a positive role for consolidation in the agriculture sector. The professions related to agriculture i.e. farmers, agronomists, food manufacturers and agricultural policymakers can concurrently augment production and profitability by using space-based technology. The best apparatus to monitor and enhance agriculture development is a remote sensing satellite, which provides key data for monitoring soil, snow cover, drought and crop development. Remote sensing satellite can assess and record precipitation for farmers to assist them in scheduling the timing and amount of irrigation they will need for their crops. Precise data and examination can also benefit in forecasting a region's agricultural output well in advance and can be critical in anticipating and mitigating the effects of food shortages and famines.
In this era of technological advancement, the Global community today faces a series of non-tradition threats such as climate change and the management of depleting natural resources. In the backdrop of emerging requirements of societal and economic development, geospatial technology is evolving as a top technological domain in the 21st century. The technologies related to earth observation and remote sensing techniques are getting growing interest from the academia, scientists, governments and industries. Pakistan is increasing its efforts in managing natural resources, enhance sustainable urban and territorial development initiatives, facilitate the conservation of forests and valuable biodiversity habitats. Space technologies must benefit all countries; therefore, the international community must support Pakistan to ensure the peaceful application of its space programme.
Pakistani elections spotlight the country's contradictory policies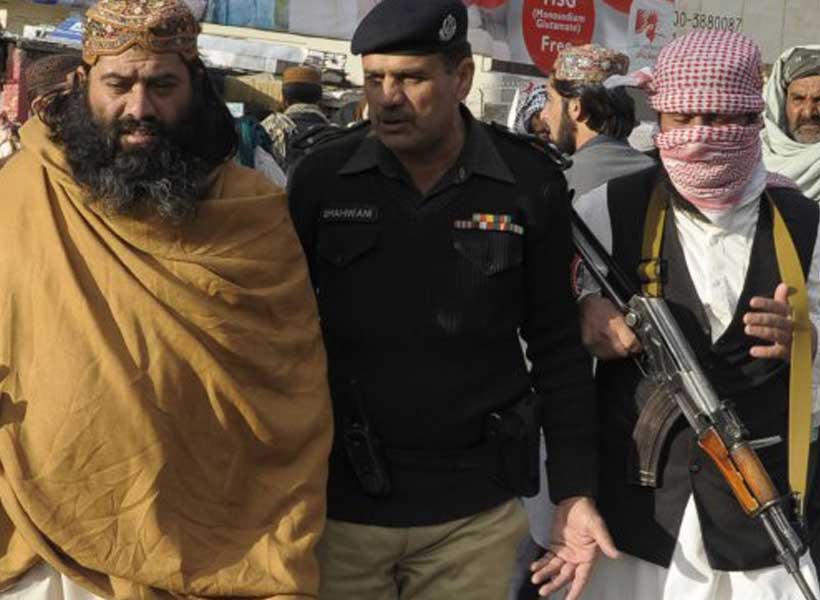 A virulently anti-Shiite, Saudi-backed candidate for parliament in Pakistan's July 25 election symbolizes the country's effort to reconcile contradictory policy objectives in an all but impossible attempt to keep domestic forces and foreign allies happy.
Ramzan Mengal's candidacy highlights Pakistan's convoluted relationship to Islamic militants at a time that the country risks being blacklisted by an international anti-money laundering and terrorism finance watchdog.
It also spotlights Pakistan's tightrope act in balancing relations with Middle Eastern arch rivals Saudi Arabia and Iran while trying to ensure security for the China Pakistan Economic Corridor (CPEC), at US$50 billion plus the crown jewel of China's infrastructure-driven Belt and Road initiative and its single largest investment.
Finally, it puts on display risks involved in China's backing of Pakistan's selective support of militants as well as the Pakistani military's strategy of trying to counter militancy by allowing some militants to enter the country's mainstream politics.
An Islamic scholar, Mr. Mengal heads the Balochistan chapter of Ahle Sunnat Wal Jammat (ASWJ), a banned successor to Sipah-e-Sahaba, an earlier outlawed group responsible for the death of a large number of Shiites in the past three decades.
Pakistan last month removed Muhammad Ahmed Ludhianvi, the head of Ahl-e-Sunnat from the Pakistani terrorism list, at the very moment that it was agreeing with the Financial Action Task Fore (FATF) on a plan to strengthen the country's anti-money laundering and terrorism finance regime that would keep it off the groups blacklist.
Pakistani Prime Minister Shahid Khaqan Abbasi met with Mr. Ludhianvi in recent days.
Military support for the participation of militants in elections was "a combination of keeping control over important national matters like security, defense and foreign policy, but also giving these former militant groups that have served the state a route into the mainstream where their energies can be utilized," a senior military official said.
Critics charge that integration is likely to fail. "Incorporating radical Islamist movements into formal political systems may have some benefits in theory… But the structural limitations in some Muslim countries with prominent radical groups make it unlikely that these groups will adopt such reforms, at least not anytime soon… While Islamabad wants to combat jihadist insurgents in Pakistan, it also wants to maintain influence over groups that are engaged in India and Afghanistan," said Kamran Bokhari, a well-known scholar of violent extremism.
Citing the example of a militant Egyptian group that formed a political party to participate in elections, Mr. Bokhari argued that "though such groups remain opposed to democracy in theory, they are willing to participate in electoral politics to enhance their influence over the state. Extremist groups thus become incorporated into existing institutions and try to push radical changes from within the system."
Speaking to Al Jazeera, Mr. Mengal was uninhibited about his relationship with Pakistan's security forces. "No restrictions at all. I have police security during the election campaign. When I take out a rally in my area, I telephone the police and am given guards for it.," he said. Mr. Mengal said of the 100 ASWJ operatives arrested in the last two years only five or six remained behind bars.
A frequent suspect in the killings of Hazara Shiites in Balochistan, Mr. Mengal led crowds in chanting "Kafir, kafir, Shia kafir (Infidels, infidels, Shiites are infidels)," but is now more cautious not to violate Pakistani laws on hate speech.
Pakistan's National Commission for Human Rights reported in May that 509 Hazaras had been killed since 2013.
Many of those killings are laid at the doorstep of Lashkar-e-Jhangvi, a violent group that split from Sipah/ASWJ but, according to a founding member of Sipah still has close ties to the mother organization. ASWJ denies that it is still linked to Lashkar-e-Jhangvi
Suicide bombers killed 129 people this month in an attack on a rally of the newly founded Balochistan Awami Party, widely seen as a military-backed group seeking to counter Baloch nationalists. The Islamic State as well as the Taliban claimed responsibility for the attack.
Mr Mengal was the alleged conduit in the past two years for large amounts of Saudi money that poured into militant madrassas or religious seminaries that dot Balochistan, the Pakistani province of Balochistan.
The funds, despite the fact that it was not clear whether they were government or private monies, and if they were private whether the donations had been tacitly authorized, were widely seen as creating building blocks for a possible Saudi effort to destabilize Iran by fomenting ethnic unrest among the Baloch on the Iranian side of the Pakistani border.
A potential Saudi effort, possibly backed by the United States, would complicate an already difficult security situation in Balochistan, home to the port of Gwadar, which is a key node in China's massive investment in Pakistan and has witnessed attacks on Chinese targets.
It would risk putting Saudi and Chinese interests at odds and upset Pakistan's applecart, built on efforts to pacify Balochistan while not allowing its longstanding, close ties to the kingdom to strain relations with its Iranian neighbour.
The Pakistani military's strategy of easing militants into the country's mainstream politics is also not without risks for China that in contrast to its South Asian ally has adopted an iron fist in dealing with dissent of its own, particularly in the troubled north-western province of Xinjiang where China has implemented extreme measures to counter Uyghur nationalism and militant Islam.
If successful, it would create an alternative approach to counterterrorism. If not, it would reflect poorly on China's selective shielding from United Nations designation as a global terrorist of a prominent Pakistani militant, Masood Azhar, a fighter in Afghanistan and an Islamic scholar who is believed to have been responsible for a 2016 attack on India's Pathankot Air Force Station.