How John Bolton as NSA would Impact Pakistan?
Despite the triumphs Pakistan has had in curbing terrorism, the NSA John Bolton doesn't believe that Pakistan is internally strong enough to thwart an assumed Islamist takeover of the state.
President Trump on March 23rd announced in a tweet that he was removing H.R. McMaster from his post of National Security Advisor and that John Bolton would take over on April 9, 2018. In any event, President Trump's arrangements of Mike Pompeo and Gina Haspel, to head the State Department and Central Intelligence Agency (CIA) respectively, aren't sufficient of an omen, appointing John Bolton as the new National Security Advisor (NSA) solidifies that his foreign policy is going to wind up more forcefully than ever. Bolton will fill in as Trump's third advisor after Michael Flynn and Lieutenant General H.R. McMaster.
Moreover, Bolton is one of the supposed 'many people' who believe that Pakistan's security agencies are under Islamists' influence, a suspicion that then manages the US narrative on Pakistan which resultantly paints Pakistan not as a 'non-NATO' ally but rather as an adversary; the main cause behind its failure in Afghanistan.
The Bolton account, as is apparent, fits pleasantly into India's worldwide pro-terrorist projections of Pakistan. Not only will it add to Pakistan's long list of issues at the international level, for example, the threat of being blacklisted by FATF, in addition it will be instrumental in tilting the regional balance of power in favor of India.
Moreover, it is clear that John Bolton thinks differently about China-Pak ties, as he believes that the US may end up gifting Pakistan to China if the US keeps on putting excessive pressure on Pakistan to do more. He rather suggests in his article for the Wall Street Journal, that the US should utilize its leverage on China to induce Pakistan to 'sever ties with terrorists and close their sanctuaries. The Trump administration should make it clear that Beijing will face consequences if it does not realize its massive interests in support of this goal."
Unmistakably John Bolton, particularly like President Trump, needs to squeeze Pakistan; however, he wouldn't like to do as such by forcing sanctions on Pakistan or by removing the military aid. Rather, his approach is to take action by utilizing India in its strategy of isolating Pakistan and by pressing its significant partner, China.
And whilst John Bolton doesn't rely on pushing Pakistan too hard, the reason isn't that he is understanding of Pakistan's triumphs and forfeits but since he thinks pushing too hard would actualize Pakistan's assumed control by the terrorist outfits. In an interview given in August last year, he stated: 'If you push Pakistan too hard, this government in Pakistan is fragile. It has been since the partition of British India. The military in Pakistan itself is at risk, increasingly, of being infiltrated through the officer ranks by radical Islamists. Many people believe the intelligence services unit already is heavily dominated by Islamists.'
In a nutshell South Asia is in a critical need for a careful approach and policy reevaluation from the US government. Be that as it may, if there is one individual with the ability to keep away from disaster, it is simply the President himself. Regardless of whether President Trump has the will to persuade his new team to take part in diplomacy over war-plotting, yet remains to be seen. It is, in this manner, up to Islamabad to ponder the most significant reaction to the possible outcome. Pakistan may only be able to neutralize Bolton's hostility by drawing him into tactful diplomacy. Any other plans to the contrary, including reciprocating that animosity, are probably going to backfire.
Indian Diplomacy: Aligning with the nation's interests
India has been aiming higher and bolder since the arrival of the Narendra Modi government in 2014. One area where this is visible since the inception of this government is in the domain of foreign policy. The government has expanded the scope of its foreign policy to include national and economic security.
Indian diplomacy has been careful enough to understand its limitations and has not tried to punch above its weight. It is exercising its art of diplomacy by engaging with different foreign powers more vigorously than ever before but also not conceding its strategic autonomy. Instead it has decided to let go of some fruitless battles and is prioritizing what seems to be essential to its nations well-being. As India's Foreign Minister Dr. S. Jaishankar has said, India is cultivating the United States, steadying Russia, managing China, enthusing Japan and attending to Europe.
It has shed its Cold War era thinking and its explicit Non-Alignment attitude. India now co-operates and also competes with its international partners at the time of its choosing. India respects the multilateral rule based global order but at the same time is bold enough to exercise its right to prioritize its national interests.
In the wake of the Pathankot attacks in early 2016, India was quick in its response through a carefully calibrated Surgical Strikes through which it entered Pakistan occupied Kashmir and neutralized terrorists nurtured and harbored by Pakistan. This was a sweet diplomatic victory for India as every major power responded with responses such as asking both India and Pakistan to 'exercise restraint and increase communication' and India faced no major frictions with the diplomatic community.
The Surgical Strikes as a response to the abovementioned attacks showed the evolution of how India was changing its outlook on foreign policy. This showed that the Ministry of Defense, the Ministry of Home Affairs and the Ministry of External Affairs were all now in sync with one another and that there was more open and frequent exchange of ideas and priorities of the nation.
Prime Minister Narendra Modi has instilled a feeling of nationalism into India's foreign policy. The foreign ministry no more works in silos. It takes India's domestic concerns more seriously than ever before and has accepted that it has to function abroad and at home with the aim of fulfilling the national aspirations of Indians. This is also because Prime Minister Modi has made diplomacy very public wherein, he has increased the space of the common man to decide what our foreign policy priorities should be.
This was visible when India recently pulled out of the RCEP Free Trade Deal involving China, ASEAN and other countries. The Prime Minister took serious note of the concerns that the domestic farmers and industrialists raised against the deal and the foreign ministry readily accepted and backed out of the deal to ease the pains of the citizens.
Indian Diplomacy has also embraced social media and other technological advancements to better the lives of its citizens abroad. Started by the former foreign minister Late Sushma Swaraj, Indian diplomats actively scout through Twitter and Facebook to immediately respond to its citizens abroad who are in distress and this has won praises world over.
Another time where the Indian Diplomacy worked over-time and seamlessly with the Ministry of Home Affairs was after the abrogation of Article 370 of the Constitution of India in August 2019 which had granted Temporary Special Status to the state of Jammu and Kashmir. This came at a time when the UN General Assembly was to commence soon in New York, and India's actions could be interpreted and criticized in endless ways on the international stage. Despite Pakistan's vociferous criticism, coupled with the backing by China and the wobbly position of the United Kingdom on the issue, it is an accepted fact today that India did not succumb to any international pressures.
It received full support from the US, Russia and France and was hence able to curtail China's intent to publicly shame India through any UN resolutions. The first public victory came when the UN consultations on the issue were held in the form of a closed-door meeting wherein our partners in there stated Kashmir as a matter of internal reorganization within India. Since then, India has been selective in its response on the issue and has staved off any international media pressure. India surprised the world when it allowed an unofficial delegation of 27 EU Members of the Parliament in October 2019 to visit Kashmir who went and got a ground reality of how tough it is for India to tackle terrorism. They concluded and agreed with India's long-standing position that Kashmir is an internal matter of India.
Not wanting to view this diplomatic victory as an isolation tactic against China, the diplomats were quick enough to arrange for a rapprochement between President Xi Jinping and Prime Minister Modi at Mahabalipuram in Chennai through informal talks between the leaders. The Indian diplomats have also expressed their regards to the Russians through signing up for renewed arms deals with Russia and an informal summit between President Putin and PM Modi at Vladivostok, Russia. And with the United States, we agreed with the demands by President Trump for the cancellation of the Generalized System of Preferences for India in the area of trade. Clearly everything has come at a price, but the Indian Diplomacy has been willing to pay the right price instead of remaining in inertia as in the past and letting the international community dictate terms for India.
The domestic demands of India are now the trend setters of India's foreign policy and this was again visible with India's amendment to its Citizenship Act of 1955, wherein the Government of India has amended the Act to grant citizenship to minorities from Bangladesh, Pakistan and Afghanistan, who have come to India seeking refuge from religious persecution or the fear of it. This Act has caused visible disappointment with Bangladesh which has been manifested in the form of their Foreign Minister and Home Minister having cancelled their visits to India. While many have seen this as an exclusion of granting citizenship to Muslims from these countries through the Amendment, the Indian Government and the Foreign Ministry have been unshaken by in their stand. The Government has stated that this Amendment has been made to correct the historical injustices faced by the minorities of these countries during the bloodshed experiences of Partition of India during 1947 and the period ensuing that up to December 31, 2014.
India has always treated its neighborhood very generously. It has been philanthropic in the Free Trade Agreements that it has signed with them, voluntarily provided access to its achievements in science and space technology and has renewed engagement and hence importance to the region through groupings like ISA, BIMSTEC and IORA. Co-operations of this nature must convey to the neighbours that while India is more than willing to provide developmental assistance and co-operate in many other areas, today, it has reclaimed its space to prioritize its domestic agendas too. Our neighboring countries must not view India's internal matters as a threat or lack of concern to regional integration. Just like the rest of the world, India is simply not willing to bear some burden which it believes as historical injustice or detrimental to its domestic agenda. India has never and will never involve in acts which resembles 'beggar thy neighbor' attitude.
Also, Indian Diplomats today walk around with a loaded gun in their holster fully aware of the happenings around the world. Whether it is of the murder of Jamal Khashoggi by the Saudis, Treatment of the Uighurs in Xinjiang, the misadventures of the Assad Regime in Syria, Treatment of the Rohingyas in Rakhine State of Myanmar or of the inhuman treatment meted out to the Kurds in North East Syria by Turkey— they see it all in real time and maintain a measured silence on all issues not from a place of weakness but a position of strength. India is not a global policeman and has neither intended to be one. Although the home to the largest democracy in the world, it does not preach to any nation about how one must govern themselves. It is pragmatic of the evolving morals of the world and changing political and national ambitions of major powers and is evolving with it.
Whether it is the EU, US or the likes of Turkey, India issues statements regularly when it finds any criticism inaccurate or unwarranted. The Ministry of External Affairs has expressed displeasure recently through a press release with regards to the statement made by the USCIRF on the Citizenship (Amendment) Bill, 2019. Also, it took a bold call to criticize Turkey on its handling of the Kurds after the US vacated its troops and co-operation with the Kurds in Syria.
To sustain such a growing clout in the international multipolar world, India must concentrate more on the economic front and work harder towards a $ 5 trillion economy. Most countries today maintain their support for India because of its growing trade and economic activity with them. Hope this increases in the days to come in order to maintain the momentum that we have gained in the international space as a serious voice.
Indian extremists are damaging the Peace and Stability of the whole region
There existed the Citizenship Act, 1955 in India, which was not biased and was applicable to anyone irrespective of its race, caste, religion, etc. That was Secular India. But now the extremists have hijacked the country and engaged to turn India an extremist Hindu state. In this direction, Indian lower and higher legislative bodies passed a controversial amendment is the "Citizenship Act 1955" on the 10th and 11th of December 2019 respectively. The bill is to be signed by the president of India just as a formality before becoming "part of Constitution".
The amended bill is to make illegal migrants who are Hindus, Sikhs, Buddhists, Jains, Parsis and Christians from Afghanistan, Bangladesh and Pakistan, who entered India are to be eligible for Indian citizenship. It has clearly deprived Muslims of this right.
As a matter of fact, Muslims constitute 14% of the population officially but growing rapidly. Muslims are spread all over India in various concentrations. In Kashmir, Muslims are 87% actually and the second largest population of Muslims is in Assam, where their population has reached 40% almost.
Historically, all religions were living together in harmony all over India under the Muslims rule for almost 800 years and later on for around one century under British Empire. After the partition of the sub-continent in 1947, mass immigration took place 20 million Muslims from all over India migrated to Pakistan, an almost a similar number of non-Muslims migrated from Pakistan to India. But the process of immigration never stopped throughout the history of India and Pakistan.
Before and after 1947, when East Pakistan turned into Bangladesh, due to civil war and unrest in the country and economic situation prevailing during that era, a lot of Muslims migrated to India. Assam being the close vicinity and language edge, most of Muslims preferred to migrate to Assam state in India, bordering with Bangladesh.
The extremists Hindus are scared of the growth of Muslims in India, especially in Assam. The new legislation may deprive around two million Muslims in Assam alone, from Indian citizenship. Of course, there are few Muslims who migrated to India from Afghanistan and Pakistan too, who may be affected by the new legislation.
There is a huge reaction to this legislation within India and also internationally. In India, there exists a moderate class, intellectuals and unbiased, who are sincere with India and wanted to keep the Secular Status of India unchanged. They are worried that the extremists are driving the country toward an intolerant and extremist society, which ultimately harms the whole of India. There are local human rights organizations and NGOs, several professional and political bodies, and civic society opposing this act of Indian Government. The opposition political parties have indicated to challenge the amendments in the Supreme Court of India. Widespread protests, agitations, and demonstrations are witnessed in all big cities in India, especially in the North-Eastern part of India. A curfew has been imposed in some parts of India to curtail the protests. But widespread unrest has been witnessed all over India. However, Muslims are scared and suppressed. A wide range of arrests of prominent Muslim leaders, detentions, and threats has made Muslims keep silent or under-control. The Muslims community is rather oppressed and weak, may not be able to offer any big resistance.
On International Arena, The US Commission on International Religious Freedom (USCIRF) called for sanctions against Amit Shah and "other principal leadership" over the passage of the Bill biased bill. Imran Khan, the Prime Minister of Pakistan, criticized the proposed citizenship law for violating "bilateral agreements". Many international organizations and political figures are expressing deep concerns over the impact of biased legislation. Afraid, it will create more tension in the region and harm the peace and stability of the whole region.
Main Stream International media, like The New York Times, The Washington Post, The Post, Al Jazeera, The Independent, etc., has highlighted the issue.
In fact, the current rulers of India are crossing all records of Human Rights violations and all norms of any civilized world. They are pushing the whole region into chaos and instability. UN may act to restore its supremacy and implement the UN Charter in its true spirit. All civilized nations should strengthen the UN and the rule of law.
A Review of the Draft National Education Policy 2019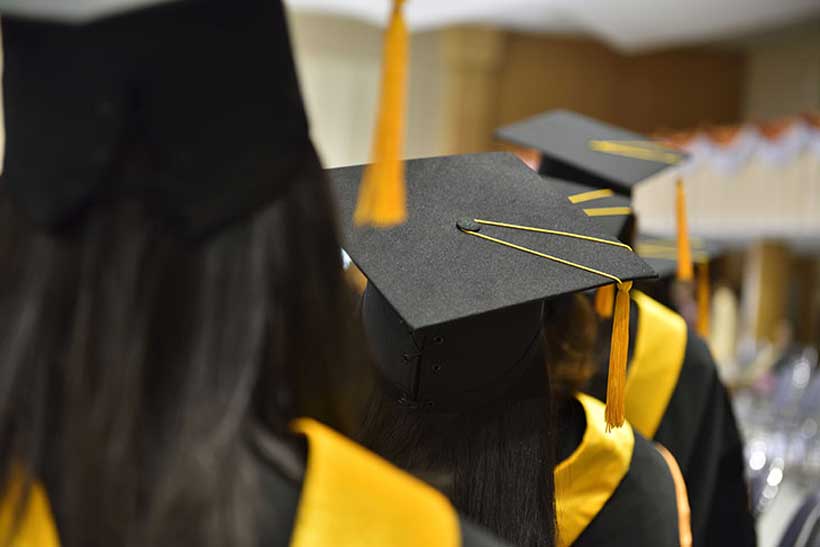 There is an urgent and imperative need to rekindle dialogue on the shaken education structure in India among politicians and decision makers. While there is a proliferating realization to the finite financial limits of 'improving literacy rate', there is a detrimental lack of alternative discourse on the way forward, a futuristic dialogue on the achievable. It is rightfully said that a life without education is like a boat without a rudder. While the solutions to the problem may seem simple to layman's eyes, it is as multifaceted and dynamic from a microscopic lens. This paper will attempt to review and critique the education system in India in light of the recent National Education Policy 2019 developed by the ministry of human resource development that seeks to propose transformative changes.
The field of education essentially is viewed through a narrow outlook of having normative or static foundations that can be generalized. This is however far from reality. Education system and structure is highly contextual and subjective to the jurisdiction it is studied in. While it is necessary to take cognizance of the fact that metamorphic changes, if any, are gradual, access to basic quality education for many is a far cry. India demands a comprehensive nationwide policy such as this and more importantly the implementation and enforcement of the same. The paper shall enumerate few highlights of the policy as no specific selection can paint an accurate picture of the well-integrated and comprehensive policy.
One of the fundamental solutions to the policy focuses on a key demography to foster a massive positive multipliers effect on the Indian society. It promises high quality education and childhood care for all children between the age bracket of 3 to 6 years by the year 2025. This encompasses the holistic development of the child including healthcare, nutrition and skill development. The vitality of the early years of brain development have been consciously highlighted in the past few years with growing awareness and study in this field.
It is essential that we tackle the grassroots of the issue being the quality of teachers and their accessibility. Professional teacher education and improvement of the quality of the educators is vital to better education and hence multidisciplinary programs for teachers are proposed to be included in large universities. Weak educators lead to weak professional in all fields. A four-year integrated stage – specific B.Ed. programme has been proposed by the HRD ministry and the Draft Committee alongside a restructure of the technical and medical education in the country. It outlines a proposal for the exit examination for medical professionals to create a robust filtering system to enable qualified and erudite individuals into the medical industry, enabling them to do justice to their respective professions.
Back to the fundamentals, the policy seeks to achieve foundational literacy and numeracy through a spectrum of programs and measures that have been carefully drafted and articulated to promote the same. Correspondingly, the draft policy aims to transform the pedagogical structure of the curriculums in the Indian education system for more effective learning that holistically encompasses cognitive, social and emotional development. The learning model will serve equitable emphasis on all fields and subjects, inherently leveling the balance of importance in academic and vocational cum co-curricular training. The examination structure within the Indian education system has for long been critiqued as counterproductive and toxic. It separates the individual from the real process of learning. With that in light, the policy proposes a complete radical revamp of the exam structures to relive the stress factor, strive for improvement in the learning pursuit and assess real learning.
The political and governmental handhold must undoubtedly begin with a substantial increase in the public investment for the normative expansion and vitalization of public education at all levels. While the policy extensively focuses on amending the tangible flaws of the education system in India, it leaves behind the lived reality and cultural context. I believe that it is far more fundamental to break the stigma that revolves around educating people and address the deterrents to pursuing education. The cultural withdrawal of the reluctance of educating girl children and women in rural spaces is a problem that can't merely be broken down through financing but through a cultural shift in mindset and an awareness of its criticality. Similar is the case with low income workers such as farmer, plumber and technical workmen that seek to pass on the profession to their heirs under the assumption of retrieving faster interest on their investment of time as opposed to the uncertainty that comes with a hard earned financial investment on poor quality education.
Another cultural adaptation to the policy must be vocational categorical training for specific target groups that diverge from the mainstream education such as training of young mothers or single parents in not just rural but also urban spaces. Finally, the indestructible caste system that is simple inseparable from the education system. The reservation system and its debate has been prolonged for decades and a cause for plentiful havoc uprising in urban spaces as merit seeks to triumph status. This is however often shunned through non-discrimination policies but is far more complex than meets the eye.
The crux of the situation in India is the mismanagement and ill balance between the supply and demand of educational resources in the country. There seems to be a wide gap between the allocation of financial expenditure by the government and the actual tangible change it has created in the recent years. Most importantly, a contextual negligence of tackling issues through the lens of different perspectives, actors and stakeholders. India is not necessarily a resource deficit nation, rather the lack of monitoring and utter negligence of the resource management consequently traps many regions of the country under illiteracy. Future development and economic growth of the nation calls for immediate action and a microscopic outlook of the issue by state actors. To deduce, the policy aims at addressing the diverse plethora of needs of multiple stakeholders in a harmonious manner with the goal of providing quality education to all.