2nd World Conference on Smart Destinations
The World Tourism Organization (UNWTO), the Government of Spain and the Principality of Asturias are organizing the 2nd UNWTO World Conference on Smart Destinations (Oviedo, 25-27 June 2018). The Conference will discuss the principles of 21st-century tourism destinations, marked by governance, innovation, technology, sustainability and accessibility.
The event, which is being held for the second year in a row, will bring together experts from around the world to discuss the opportunities and challenges arising from the development, implementation and management of innovative products and services based on new technological solutions.
"Innovation and technology present a unique opportunity to transform tourism into a more competitive, smarter and more sustainable sector," said UNWTO Secretary-General Zurab Pololikashvili.
According to the Minister of Energy, Tourism and Digital Agenda of Spain, Álvaro Nadal, the Conference is an example of collaboration among all administrations to modernize the sector and improve it technologically. Nadal said that Asturias has all the qualities for the event to be a success and surpass the 500-participant attendance figure of last year's edition.
"Asturias has always been committed to a sustainable tourism model. That is why we open our doors to this conference, where professionals from all over the world will put innovation at the service of intelligent and responsible tourism development," said the regional Minister of Employment, Industry and Tourism of the Principality of Asturias, Isaac Pola.
The Conference  will feature lectures and round tables in which participants will discuss the opportunities and challenges for tourism deriving from the most important digital trends such as Big Data, Artificial Intelligence and Machine Learning, the Internet of Things, Location Intelligence, Cloud Computing, Blockchain and Virtual & Augmented Reality.
Other topics to be addressed include; digital transformation within destinations, technological solutions to measure the impact of tourism, smart destination governance, the importance of new technologies for sustainable development, as well as the role of open platforms and data management to improve the competitiveness of tourism destinations.
New additions to the Conference: Hackathon and research
Immediately preceding the Conference, the first Hackathon for Smart Destinations (#Hack4SD) will be held, focused on the development of smart solutions to boost the sustainability of tourism (23-24 June).
Academics and entrepreneurs will also have the opportunity to share their research on the following topics: evidence-based destination management; new technological solutions for monitoring sustainable tourism goals; the linkage between the circular economy and tourism, as well as the importance of accessibility in smart destinations. The deadline for submission of these research papers is 30 April.
Also until 30 April, entrepreneurs and start-ups are invited to submit videos presenting their innovative services or tourism products for smart destinations.
UN Environment designates Chinese idol Wang Junkai as National Goodwill Ambassador
Singer and Actor Wang Junkai, or Karry Wang, best known for his leading role in the box office blockbuster film Miracles of the Namiya General Store and the hit single "KarryOn" was designated as UN Environment Goodwill Ambassador today in a ceremony in Beijing.
In his role as goodwill ambassador, Wang will connect with China's youth on some of the most urgent
environment issues of their generation, including pollution, air quality, wildlife protection, ecosystems, and more.
As a young actor and singer, I greatly appreciate UN Environment giving me this opportunity to be National Goodwill Ambassador. We youth have the responsibility to protect our environment and secure our future, and I am looking forward to learn from and work with the UN family on key environmental issues. Youth are no longer merely onlookers when it comes to environmental action, nor should they be. I will spare no effort to do everything I can to take care of our earth, and I invite everyone to join me in generating a wave of positive action.
It's inspiring to hear a strong and determined voice of Chinese youth on environmental issues. When young people set their mind to change, incredible things can be accomplished," said Erik Solheim, head of UN Environment. "We're very excited to work with Wang Junkai to create even more awareness about environmental issues and, more importantly, the solutions to these challenges."
The 18-year old performer is a superstar of the highest ranks in Asia. Known for his leading role in the film Namiya General Store, top roles in various TV series – among which "Finding Soul" and "Qingyun Zhi " – and solo music career, he has amassed more than 40 million followers on Weibo, the Chinese version of Twitter. Both in China and the rest of South-East Asia, Wang has been one of the leaders of the online conversation on the environment.
In 2016, Wang widely shared the #wildforlife Campaign, reaching 400 million viewers. A year later, he publicly spoke out on the urgent need to protect endangered wildlife, naming them the "superstars of the planet."
Beyond drawing attention to wildlife, he called upon his followers to pledge to reduce their e-waste, with the hashtag #beatpollution. Within 24 hours, his post was retweeted by 1.67 million times and more than 400,000 followers signed the pledges.
New Solar Project to Restore Electricity to Over One Million Yemenis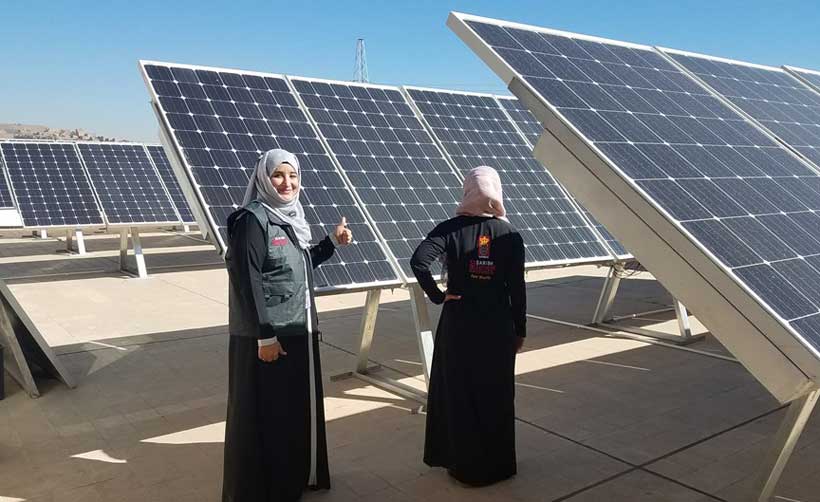 The World Bank announced today a new project to finance off-grid solar systems in Yemen to power vital basic services, and improve access to electricity for vulnerable Yemenis in rural and outlying urban areas.
Funded by a US$50 million grant from IDA, the World Bank's fund for the world's poorest countries, the new project will rely on the commercial solar market, which has grown despite the conflict, providing further support to the local economy and creating jobs.
Solar power has proved to be the most immediate solution for severe energy shortages in Yemen. A booming solar industry has developed driven by the private sector, but the costs have put the technology beyond the reach of public facilities and the most vulnerable populations.
The Yemen Emergency Electricity Access Project will work with the current solar supply chain and the existing network of microfinance institutions, to finance and deliver off-grid solar systems to rural and peri-urban areas. The aim is to restore or improve access to electricity to 1.4 million people, around half of them women. The project will also fund solar power for critical infrastructure, such hospitals, schools, water corporations, and rural electricity providers.
"The lack of electricity in Yemen has had a devastating impact on Yemenis and the provision of services," said Dr. Asad Alam, World Bank Group Country Director for Yemen, Egypt, and Djibouti. "While responding to immediate need, the project will contribute to building a more inclusive and sustainable solar market in Yemen through targeted financing to the private sector which will expand its reach to the poor and vulnerable."
The project will be implemented in partnership with the United Nations Office for Project Services (UNOPS) and in collaboration with the local private sector, including Micro Finance Institutions, solar equipment suppliers and technicians. Working with the Yemeni private sector will help create hundreds of jobs.
"Investing in solar will make Yemen's electricity more resilient, reduce the dependence on fuels for critical service facilities, and create jobs in the private sector," said Joern Torsten Huenteler, World Bank Energy Specialist and Task Team Leader of the project, "What Yemenis need today more than ever is a quick and innovative energy solutions to help ease the crisis."
With this new financing, IDA emergency grants to Yemen issued since July 2016 have totaled US$1.183 billion.
These projects have been prepared – and are being implemented – in partnership with Yemeni institutions and UN organizations such as the United Nations Development Program, the United Nations Children's Fund, the World Health Organization, the United Nations Food and Agriculture Organization, and the United Nations Office for Project Services.
Japan works with UNIDO to boost employment in Lebanon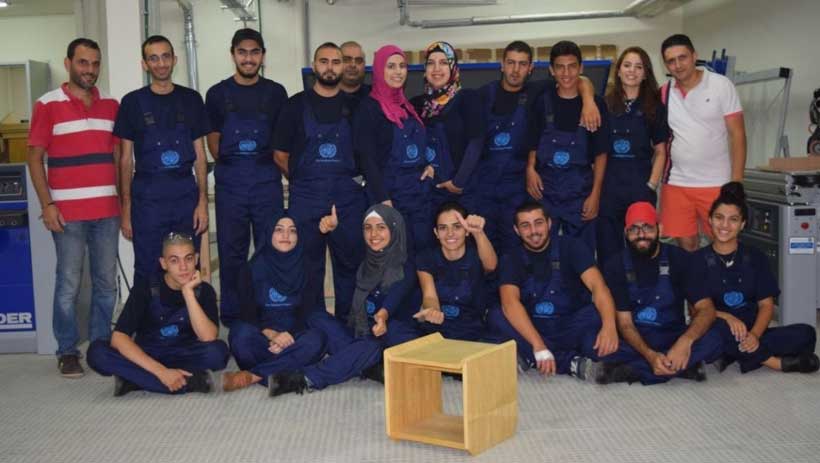 The Government of Japan has announced that it will fund a project to create jobs in the carpentry and construction sectors in northern Lebanon. This is one of eight new projects implemented by the United Nations Industrial Development Organization (UNIDO) in Ethiopia, Iraq, Jordan, Lebanon, Liberia, Nigeria, Somalia and the Syrian Arab Republic, with Japanese funding totaling US$5.2m.
The project will build upon previous interventions to create economic opportunities, particularly among host and refugee communities, in the northern areas of the country. The technical assistance will focus on the design of new training modules for construction skills training and the delivery of marketable vocational skills training to vulnerable individuals.
Matahiro Yamaguchi, Ambassador of Japan to Lebanon, stated, "Japan is very keen on creating employment opportunities in productive sectors such as carpentry and construction, in order to promote economic development in the country." He expressed hope that the project assists both Lebanese residents and Syrian refugees in gaining access to job markets and entrepreneurship by equipping them with essential technical skills and practical knowledge.
Speaking at the kick-off event held on 28 March at UNIDO headquarters in Vienna, during which the eight projects and the funding from the Government of Japan were announced, UNIDO Director General, LI Yong, highlighted that the projects aim to strengthen the humanitarian-development nexus and promote inclusive and sustainable industrial development by taking a human security approach.
Ambassador Mitsuru Kitano, the Permanent Representative of Japan to the International Organizations in Vienna, stated that the projects will "help individuals to live under healthy conditions, consolidate their livelihoods and, with all of this, gain optimism for their future."
Lebanon continues to be by far the largest host of Syrian refugees in proportion to population. The country is currently hosting more than one million refugees, resulting in a 25% increase in the population. In particular, interventions aimed at creating jobs and economic opportunities are considered urgent by the government and the United Nations.
This project will target individuals in areas that have been significantly impacted by the humanitarian crisis in Lebanon in order to upgrade their skills and knowledge to be better prepared to handle any external shocks to the labour market, as well as to enhance their employability. Given the backdrop of high youth unemployment (30%), falling oil prices and a slow in economic growth, this training couldn't come at a better time for participants in the north of Lebanon.