Vladimir Putin welcomes new ambassadors in Moscow
Russian President Vladimir Putin has assertively reminded 17 newly arrived foreign envoys to make efforts to facilitate the development of multifaceted relations with Russia in every possible way, strengthen political dialogue, boost trade and economic relations, deepen humanitarian and cultural ties.
"The role of diplomacy and diplomats are particularly important," he explained and gave the assurance that Moscow was committed to constructive dialogue with its foreign partners and would unreservedly promote a positive agenda.
"For our part, we are ready to welcome your constructive initiatives, you can count on the support of Russian authorities, state institutions, business circles and the public," Putin said, addressing the foreign ambassadors in a special ceremony held in the Alexander Hall of the Grand Kremlin Palace.
The 17 newly appointed ambassadors are from Austria, Benin, Côte d'Ivoire, Cuba, Egypt, El Salvador, Ghana, Italy, Jordan, Nigeria, Montenegro, Republic of Congo, Saudi Arabia, South Korea, The Gambia, United Arab Emirates and Vietnam.
During the speech, Putin strongly reminded them about the growing challenges and threats confronting the global community and urged them to play a pivotal role in ensuring sustainable development, global peace and stability.
"As for Russia, it will continue to consistently be committed to strengthening global and regional security and stability and fully comply with its international obligations, build constructive cooperation with partners based on respect relying on international legal norms and the United Nations Charter," the Russian leader said.
According to Putin, "diplomats are called upon to facilitate the joint search for answers to large-scale challenges and threats, such as terrorism, drug trafficking, organized crime, proliferation of weapons of mass destruction and climate change."
In addition to supporting greater security, stability and delivering promptly on its international obligations, Putin also emphasized the readiness of Russia to continue boosting overall ties both at bilateral level and on the world stage with African countries. According to the longstanding tradition, the Russian leader said a few words about the interaction with the individual countries in the welcome speech.
Of particular importance, Putin noted that Russia was interested in broadening ties with the Federal Republic of Nigeria.
"We very much appreciate our relations with Nigeria, an important partner for us on the African continent. We support the further expansion of mutually beneficial Russian-Nigerian ties, including cooperation on hydrocarbon extraction and aluminum production, as well as in the military-technical field," he told the new Nigerian ambassador, Professor Steve Davies Ugba, who had arrived with an accumulated experience in corporate affairs and several years of academic teaching in the United States.
He went on to inform the gathering that the foundation for the cooperation between Russia and Ghana was laid over 60 years ago. "We have accumulated a great deal of experience in working together in both the trade and economic sphere and in politics. Currently, we are developing promising projects in the nuclear and oil industries, and we are discussing the prospects of supplying Ghana with Russian airplanes, helicopters and automobiles," Putin said.
Oheneba Dr. Akyaa Opoku Ware, Ghana's ambassador to the Russian Federation, was one of those who presented credentials to Putin. By profession, she is a qualified medical doctor from The Royal College of Surgeons in Dublin and was appointed as an ambassador to the Russian Federation and former Soviet republics by President Nana Addo Dankwa Akufo-Addo on September 13, 2017.
With regards to the Arab Republic of Egypt, Putin offered a bit more saying that the strategic partnership with Egypt is being strengthened. In August, Russia and Egypt will mark the 75th anniversary of the establishment of diplomatic relations. Cooperation between Russia and Egypt is very active and includes the construction of the first nuclear power plant in Egypt, the establishment of a Russian industrial zone in the Port Said region, and the deepening of military and defense industry cooperation.
"I would also like to point out that regular flights between the capitals of the two countries have been resumed. We continue to work on resuming the rest of the flights," he pointed out.
Last December, fruitful talks with President Abdel Fattah el-Sisi were held in Cairo, he noted, and added that they both maintained regular dialogue on a range of topics, including relevant international and regional issues because both countries have had close or similar positions. Quite recently, Putin heartily congratulated the President of Egypt on his resounding victory at the recent elections.
According to diplomatic sources, Mr. Ihab Talaat Nasr, the new Egyptian ambassador to Russia, has replaced Mr. Mohammed al-Badri who completed his mission late October 2017. Previously, Ihab Nasr was the Deputy Minister of Foreign Affairs of Egypt responsible for European affairs.
The Gambia was in the Kremlin for the first time in the country's history with the official opening of an embassy in Moscow.  Madam Jainaba Bah, a Senior Member of the United Democratic Party (UDP), became the first resident ambassador of The Gambia in the Russian Federation.
"Our ties with the Republic of The Gambia are traditionally constructive. The Russian side is interested in expanding economic cooperation, including by increasing the supply of machinery and agricultural products to the republic. We will continue to expand the practice of training Gambian specialists at Russian universities," the Russian leader explained.
Significantly, Putin underscores the fact that friendly cooperation is maintained with the Republic of the Congo. Bilateral cooperation covers a number of major projects, including the construction of a 1,334 km oil pipeline. In February, Rosatom and the Science Ministry of the Congo signed a memorandum of understanding. Over 7,000 citizens of the Congo have received higher education at Soviet and Russian universities.
Talking about Republic of Côte d'Ivoire, he said that Russia's relations with the Republic of Côte d'Ivoire would continue to develop in traditionally constructive spirit.
"We mainly interact with the Republic of Côte d'Ivoire in the trade and economic sphere. Russia supplies to this country chemical and food products and imports cocoa and its derivatives. As part of our humanitarian efforts, medicine and medical equipment from Russia are regularly sent to the Republic," Putin told the new ambassador, Mr. Roger Gnanga, who had served in diplomatic post in Washington.
Currently, Côte d'Ivoire is a non-permanent member of the UN Security Council. Russia also stands ready to work with the Ivorian side at the UN.
Interestingly, Benin has frequently changed its ambassadors. Mr. Noukpo Clement Kiki, the newly appointed Ambassador of the Republic of Benin to the Russian Federation, is a professional teacher and administrator for over 20 years. Quite recently, he had a short diplomatic stint in Canada and now transferred to Moscow.
Relations with Benin are developing in a constructive spirit. Russia cooperates on energy and transport. Russia exports food and chemical products. Over 2,500 citizens of Benin have graduated from Russian universities, according to Putin.
Whatever the possible shortfalls, Putin optimistically expects that, with active participation of the 17 newly arrived ambassadors, these relations will develop dynamically for the mutual benefit of the peoples of their individual countries and Russia, and in the interests of international stability and security.
"I am confident that your time in Russia will allow you to better know our country and its rich history and culture, and will leave you with new unforgettable impressions," Putin, elected for another six-year presidential term and to be inaugurated into office on May 7, told the gathering.
In conclusion, Putin congratulated the new foreign envoys with the official beginning of an important and honorable diplomatic mission, and with the hope that their activities in the Russian Federation will be productive and promote the development of relations between the countries they represent and the Russian Federation.
On Russia's Power: is Winter Coming?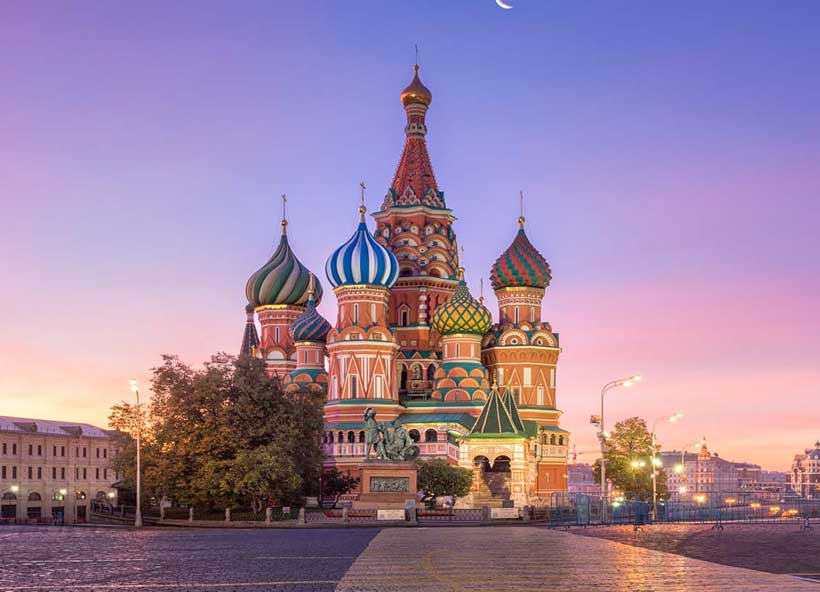 On November 11–12, 2018, Abu Dhabi hosted the fifth annual expert meeting within the strategic dialog organized by Emirates Policy Center with the support of the UAE Ministry of Foreign Affairs. Traditionally the event gathers a large number of specialists in international relations, regional security, and Middle Eastern issues. Andrey Kortunov, RIAC Director General, made a speech at the session devoted to the role of Russia in the modern world, including in the Middle East.
Talking about Russia's power in the Middle East or in a broader global context, we should probably start with defining what power in the contemporary world politics really means. Is it about material resources that a nation can mobilize to shoulder its foreign policy aspirations — the total throw-weight of strategic missiles, the number of aircraft carriers and combined budgets of national assistance agencies? Is it about the size of your territory or about the natural resources that the territory contains? Is it rather about you GNP or about GNP per capita that defines your power in international relations? Probably not. If you happen to be an eight-hundred-pound gorilla in the jungle, this does not necessarily make you the strongest beast around. A lot depends on how functional these eight hundred pounds are. It may be pure muscle tissue, but it may also be accumulated belly fat.
There is another, more functional definition of power in world politics. Power is defined as ability of states or non-state actors to make other actors do certain things or abstain from doing some things in the interests of those exercising power. To put it in a broader context, you can define power as ability of actors to meet the goals they set for themselves in international relations.
From this vantage point, Russia has recently demonstrated that it is a powerful state, capable of using its power in an efficient way. No matter how we assess the Russian role in the contemporary international system — as a predominantly positive or a predominantly negative, — we should agree that Russia constantly punches above its weight, having more impact on the system that it theoretically should have according to its 'objective' economic, technological or demographic potential.
If I were to compare Russia to a large investment fund, I would venture to say that the price of its stocks today is significantly higher than the true value of its assets. Look, for instance, at the recent Russia's posture in the Middle East region. In my view, we can label it as an exceptionally successful political start-up: with rather modest price paid in blood in treasure, Moscow has been able to turn itself from a marginal player in the region into the arguably most important external power broker.
This apparent gap between the operational power and its material foundation needs an explanation. To say that Vladimir Putin has been simply lucky, making full use of indecisiveness and inconsistencies of the West and exploiting many vacuums of power around the globe is to say nothing. There should be something here about the ability of the Kremlin to make fast and resolute decisions, about its capacity to promptly mobilize Russia's political and military forces, about the quality of the Russian diplomacy and so on.
Russia's highly centralized political system, impressive domestic and international state propaganda machinery, its consistency in supporting Moscow's allies and partners — all these features of the 'Putin's style' foreign policy puts Russia in a league of its own in world politics. It does not have many important features of a truly great power (above all, it lacks a solid and diverse economic foundation), but so far it has been able to capitalize exactly on what distinguishes it from a 'standard' Western democracy or a typical non-Western autocracy. In other words, Russia is powerful because Russia is different.
Nevertheless, the Russian way of maximizing its international power contains a number of risks that should not be underestimated. First, the set of instruments, which the Kremlin can use in international relations to advance its goals, is quite limited. Russia is a nuclear superpower, is has military power projection capabilities second only to the United States. It is a global leader in cyber warfare and in a number of futuristic weapons. It is a permanent member of the UN Security Council with a veto power, which it never hesitates to use. It is a member of other international groupings — ranging from G20 and APEC to SCO and BRICS. It is a global supplier of hydrocarbons, many other commodities, as well as of food stock. It is the largest country in the world with eleven time zones.
However, is this set enough for Russia to maintain its status in global politics for all of the XXI century? Until 2050? Until 2030? Probably, not. If so, in the rapidly changing international environment the Kremlin has to consider seriously a significant diversification of its foreign policy instruments with a special emphasis on soft power components (culture, education, social practices, technological edge, science and so on). The sooner we start moving in this direction, the more secure the country's role is likely to be in the long-term future.
Second, many of current Russia's foreign policy investments are high-risk investments bordering political speculations. Should Russia continue betting of leftist political regimens in Venezuela or in Nicaragua? Should it bet on Euro-sceptics and right wing populists in the European Union? Should it invest into failing autocracies in Africa? This opportunistic globalism is distracting Moscow from what is truly important for Russia: from resolving multiple crises on the territory of the former Soviet Union, from building stable partnerships with its immediate neighbors, from gradually restoring the troubled relationship with the West.
As for targets of opportunity overseas, any political engagement should be preceded, not followed by a careful consideration of exit strategy options. History teaches us repeatedly: countries that can win wars, quite often lose peace. If you take the ongoing conflict in Syria, it will not last forever. When the name of the game is no longer military operations, but a post-conflict reconstruction, new players will come to the stage, no matter who is charge in Damascus. External powers with deeper pockets than those that Russia has will claim a central role in the post-war Syria. The Kremlin should try very hard to convert its current military successes into less explicit, but a more lasting and a more stable political presence in the country.
Finally, neither Russia, not any other nation should forget that the real foreign policy power comes from the inside. Foreign policy victories might look great and they definitely appeal to the public, but they never become an adequate substitute for victories at home. In the end of the day, the ability to balance economic growth and social equity, preserving national identity and integration into the global community, political representation and efficient governance constitute the only reliable foundation for power in international relations. All other foundations turn out to be quite shaky and fragile.
I have no doubts that Russia has all needed ingredients to stay as a great power, no a global spoiler. It has the potential that makes it capable of being not a part of the problem, but a part of the solution for the international system of the XXI century.
However, the future of Russia's power and that of Russia's role will depend on the overall evolution of the system. In a popular American fantasy television series "The Game of Thrones", characters from time to time remind each other — "Winter is coming". By "Winter" (with a capital "W") they mean something really bad, big and unavoidable looming on the horizon. They cannot prevent the Winter, so they have to learn who to survive in this extremely hostile and dangerous environment.
Today, there are many indicators that "Winter" might be the future of the world politics in years to come, that what we observe today is not a bad weather, but a profound climate change. The implosion of the state system in parts of the Middle East, the rise of right populism and nationalism in Europe, Brexit in UK the election of Trump in US, the coming collapse of the US — Russian strategic arms control, a renewed arms race in Asia — there are multiple symptoms of hard times ahead of us.
If the name of the game in the global politics is likely to be security, not development, if the prime goal of nations is going to be survival rather than prosperity, why should Russia change its current understanding of power in international relations? In a way, the Kremlin is better prepared to face the global Winter than most of its competitors and opponents are. To create incentives for the Russian foreign policy to reinvent itself, one has to prove that the global Winter is not the only option. Otherwise the world might face a self-fulfilling prophesy. As they say, "fate is shaped half by expectation, half by inattention."
First published in our partner RIAC
Russia and Comoro Islands Cooperate To Enhance Bilateral Relations
On November 8-10, Minister of Foreign Affairs and International Cooperation of the Comoro Islands, El-Amine Souef, paid his first official working visit to Moscow. Foreign Minister Sergey Lavrov held talks with him on November 9.
After the talks, Lavrov told the media conference that they had confirmed to continue promoting bilateral cooperation in many spheres and work together towards using the existing potential in both countries.
There is considerable potential for cooperation in fishing, renewable energy, the provision of fresh water and agriculture.
"We have agreed to help our business communities establish direct ties and we also exchanged opinions on international issues, reaffirming the identity or similarity of our views," Lavrov said.
They exchanged of views on international and regional issues of mutual interest with an emphasis on preventing and defusing crises in Africa and the Middle East, struggling against piracy in the northwestern part of the Indian Ocean and countering terrorism and extremism.
Lavrov reminded that Moscow firmly supports the principle formulated by the African countries, that is "African solutions to African problems" and urged Africans to find ways of settling conflicts while the international community provides the necessary assistance through the African Union and sub-regional African organisations with the coordinating role of the UN.
Under a memorandum signed by the ministers, Russia will be training law enforcement personnel for the Comoro Islands.
Kelvin Dewey Stubborn, South African based Senior Analyst on BRICS and African policy, observes that foreign assistance is very essential to transform the economy and improve living standards of the population on the Comoro Islands.
Thus, Russia's economic engagement is needed at this time, most importantly, to maintain stability and turn around the opportunities into an attractive place. With a relatively small investment, Russia could achieve important results for the Islands, so the first step should be genuine commitment, he told me in an emailed interview from Johannesburg.
One of the world's poorest and smallest economies, the Islands are hampered by inadequate transportation links. It has a rapidly increasing population and few natural resources.
The low educational level of the labour force contributes to a subsistence level of economic activity and a heavy dependence on foreign grants and technical assistance. France, the colonial power, still remains a key trading partner and bilateral donor.
Russia established diplomatic relations with the Comoro Islands after it gained independence from France on 6 July 1975. In mid-2017, Comoros joined the Southern African Development Community with 15 other regional member states.
The most common language is Shikomoro, a Swahili dialect. French and Arabic are also widely spoken. About 57% of the population is literate. The Islands, with a population of about 1.2 million, situated off the southeast coast of Africa, to the east is Mozambique and northwest is Madagascar in the Indian Ocean.
Russia's Growing Clout in Asia Pacific Region
In their strategic calculus, the Asia Pacific major powers as well as other countries do not consider Russia a major military power for the region. Although these Asia Pacific countries understand Russia's military clout in Europe and Middle East, they somehow fail to see how overall Russian military might have an impact in the Asia Pacific region too.
Accordingly, the growing influence of Russia in the region finds less attention on the regional media outlets, the regional discussion platforms and the think tank papers produced across the region. This is a total contrast to Russian involvement in Europe and Middle East, something which receives huge coverage. Despite the low coverage of its engagement in the Asia Pacific, Russia's geopolitical presence is increasing in the region.
Although its military and economic involvements in the Asia Pacific reduced significantly after the demise of the Soviet Union, Russia has over the last decade improved and enhanced its military might significantly, making its military a potent power in the region.
Russia has been selling weapons and other advanced military technology to the Asia-Pacific countries in order to bring these countries into its geopolitical orbit. Besides its close military relations with both China and India, Russia is increasingly building good relations with Bangladesh, Indonesia, Malaysia, Myanmar, Pakistan, the Philippines and Thailand.
Furthermore, Russia is on a spree of building certain infrastructures in several Asia Pacific countries which would make those countries dependent on Russia for the proper functionality of those infrastructures. Take Bangladesh's nuclear plant for example. Russia is setting up a nuclear-powered power plant in Bangladesh, and this infrastructure would certainly make Bangladesh dependent on Russia for the technological aspects of the project. Bangladesh has also been purchasing heavy weapons and military vehicles from Russia.
Recently this year, many regional countries were alarmed by Russia's large scale war games. The fact that the war games was conducted in the eastern part of Russia – which forms part of the Asia Pacific region, unlike Russia's western part that forms part of Europe – makes it an alarming development for the Asia Pacific region.
According to an Australian news website, the war games, namely Vostok-2018 or East-2018, involved more than 300,000 troops, 36,000 tanks, 1000 aircraft, helicopters and drones and 80 warships and support vessels.
More alarming was the inclusion of the Chinese military into the war games alongside the Russians. Around 3500 Chinese troops were said to have taken part in the Russian war games. Troops from Mongolia too joined the drills.
Sergei Shoigu, Russian Defense Minister, boasted about the drills saying, "Imagine 36,000 military vehicles moving at the same time: tanks, armored personnel carriers, infantry fighting vehicles – and all of this, of course, in conditions as close to a combat situation as possible."
Condemning the drills, NATO said the war games "demonstrates Russia's focus on exercising large-scale conflict".