Russia vs the West: A War Scenario and a New Logic of Confrontation
The aggravation of rivalry between Russia and the West in the past few months is raising the urgent question of a possible further escalation of tensions and its forms and consequences. Political relations between Moscow and Western capitals have gone beyond the critical point. The threadbare thesis about the lack of trust can be confidently discarded. Things are much worse. The sides do not want to and cannot listen to each other. Official positions and signals are perceived as provocations and trolling. Any opinion is described from the very start as manipulation, propaganda or diversion. Pragmatic voices are sinking in the growing flow of populism. The small islands of dialogue on common issues are rapidly narrowing or disappearing altogether. Hysteria in the media, hostility and vulgarity of rhetoric far exceed Cold War levels. We have entered a new and much more dangerous stage of the conflict, a stage that did not exist several weeks ago.
The current situation is fundamentally different from what existed since the beginning of the Ukrainian crisis and up to the Skripals case. The former logic of relations was obviously confrontational. The sides had sharp differences on major issues. But they continued political dialogue that was generally rational and relatively predictable. Any hostile actions against one another had a specific and more or less verifiable pretext. The exchange of sanctions was based on understandable reasons. Various incidents were thoroughly and repeatedly verified and taken with much caution. We might dislike Ukraine-related EU sanctions but Brussels carefully avoided any escalation of sanctions for "promoting propaganda and undermining democracy," an accusation that is hard to verify but easy to turn into a conflict-prone and provocative form. We might dislike Robert Mueller's investigation and the very pretext for it but it was at least systematic and relatively transparent. It was hard to suspect the EU and the US of encouraging Russia's restrictions on their food exports but, albeit unpleasant, Russian counter- sanctions had a transparent and understandable logic. Both sides were concerned over potential incidents at sea or in the air but the military actively cooperated with each other to prevent them, despite deep political differences. Apparently, in the current confrontational conditions "stable deterrence," a scenario that seemed to be the least harmful, is receding into the past.
At least three events have triggered the new logic of confrontation: the Skripal case, Washington's new sanctions and the chemical incident in Syria. The Skripal case stands out because the collective West went for a sharp escalation without having authentic and transparent facts indicating Russia's involvement in the incident. Not a single fact meeting these requirements has been presented to the public at large so far. The theory of Russia's involvement is based on verbal lace, references to its "bad reputation" and some "secret information" whose value as evidence equals zero unless it is openly presented to the public. At the same time, more and more questions and discrepancies are arising, starting with the nature and origin of the toxic chemical and ending with the methods of its use. Symptomatically, the case of the recovering Skripals has become the subject of a growing number of jokes. However, the grotesque does not reduce the danger of it being a precedent. What if a similar provocation is staged tomorrow? What if several provocations are staged at the same time? What will our Western partners do and how will Russia react to this? Expel the remaining diplomats, including security officers and chefs? Or adopt some tougher measures?
The second event is Washington's new sanctions against Russian companies, politicians and entrepreneurs. It would seem that everyone has already got used to sanctions. However, politically today they are like a nervous cowboy from a Western comedy, who is firing his two six-shooters, whether he has to or not. Previously, new sanctions were based on a specific pretext, whereas today they are becoming similar in nature to daily carpet bombings. No doubt, they are doing harm to Russia's economy, business and citizens. But this version of sanction policy can only anger Moscow and perplex observers by the absence of any clear-cut strategy. Sanctions are losing their value as a tool of diplomacy and becoming an implement of war. Such an approach to sanctions is good for the domestic audience. Probably, it would have been rational in its own way were it not applied to a nuclear power that should hardly be overrated but certainly should not be underrated.
The third event is yet another chemical attack in Syria. This event was expected but is no less dangerous for that reason. Any objective investigation is highly unlikely under the circumstances. The sides will consider any version of events as fake, with the threat of force emerging as the only argument. And this is where the main danger lies. Today, Syria is the place where there is the greatest danger of the confrontation between Russia and the West turning into an open armed conflict. Such a scenario is easy to visualize.
Suppose another "chemical" or some other incident takes place in Syria. The "chemical" trigger looks most likely. This theme is well-covered by the media and is a serious pretext. Suppose Washington decides to use force, not just a cosmetic strike with ten or twenty Tomahawks, but a massive attack on the remaining military and civilian infrastructure of the Syrian Government. This is the scenario's first bifurcation, or the matter of Russia's involvement. Its bases can remain intact. But if Moscow uses its forces (as its military promised) a strike will be delivered at Khmeimim and Tartus. Technically it is possible to launch such a strike and destroy both bases and their military personnel, especially if US troops die during an attack on Bashar al-Assad.
This course of events could be unintentional but it could also be planned. The Russian group in Syria has done an excellent job fighting terrorists but it would be vulnerable in the event of a clash with the Americans. The TO is remotely located and it is difficult to deliver supplies. The Americans have an advantage as far as the concentration and support of their attack force is concerned. Stakes may be made on an utterly tough, hard-hitting and humiliating defeat of Russia as the result of a lightning strike. This could be like a new 19th-century Crimean war, albeit extremely compressed in time and space.
This scenario may seem extremely risky (if not crazy) but upon closer analysis it has logic of its own. And here comes the next bifurcation. What will Moscow do, if this happens? The first option (that would be the most desirable for Washington): Russia would have to bite the dust and admit defeat. Yes, Russia is a nuclear power but will it mount a nuclear strike because of a clash with the Americans in Syria, knowing that its strike will result in retaliation? In other words, the stakes here are on the hope that Moscow will not press the button because this would mean suicide. In this scenario, victory would be on Washington's side without reservation. It will show that it is possible and necessary to cut down to size an opponent that has crossed the line. This will be a powerful signal to all the rest while America and Trump personally will gain the reputation of an uncompromising and tough player.
But there is also a second option. It is difficult to analyze it on the basis of the theory of rational choice. It may simply not work within Russia's strategic culture and tradition. The Russians may press the button. Moscow is not confined to the option of Mutually Assured Destruction (MAD). It can also offer a limited, albeit very painful, response. Technically this is also possible and dangerous in its own way. If, say, an aircraft carrier or a big warship is demonstratively sunk, it is Washington that risks biting the dust. But this is not in the US tradition, either. As a result, tensions will escalate, considerably increasing the risk of MAD.
This scenario may seem excessively alarmist. The consciousness of people, who lived amid the stability of the Cold War and the subsequent 30 peaceful years, naturally rejects it as unrealistic. However, history shows that disasters happen contrary to usual patterns and are merciless to their makers.
It is possible to avoid the disaster in two ways: either by starting negotiations and finding a compromise or by strengthening alliances and maintaining a balance of power. The current realities are making the second option more likely. In all probability, Moscow will continue its course towards a rapprochement with China and other players and a new model of bipolarity will take shape in the world. However, making forecasts in international relations is a thankless task. History will follow its own path, a path it alone can fathom.
First published in Valdai Discussion Club
Navalny, Nord Stream 2 and Moscow's Response
As expected, Alexei Navalny's case is seriously tearing apart relationship between European Union and Russian Federation. The alleged "poisoning" of the opposition leader Alexei Navalny, on August 20 in Tomsk (Siberia), has similarities to the murder of former Russian spy Alexander Litvinenko, and that of Sergei Skripal, a former Russian military officer and double agent for the UK's intelligence services, and his daughter, Yulia Skripal, in the city of Salisbury, England. Russia's political history is dotted with that well-colored inerasable image.
Navalny is a Russian opposition politician and anti-corruption activist. He came to international prominence by organizing demonstrations and running for political office, to advocate reforms against corruption in Russia. As a citizen, he has the fundamental right to freedom of expression and to associate with social and political groups. But his activities has angered the officialdom and becomes most hated politician. He has been detained several times by Russian authorities.
Now Navalny, who was "allegedly poisoned" in August, stands a determining factor shaping the relationship between Western world and European Union and Russia. Sanctions are the punitive measures against Russia. When he was first treated in a Russian hospital in Omsk, the doctors claimed that there were no traces of poison in his body, a claim that Russian authorities continue to endorse.
Specialist labs in France and Sweden have confirmed Russian opposition leader Alexei Navalny was poisoned with the Soviet-era nerve agent Novichok, the German government Spokesman Steffen Seibert said mid-Sept, and confirmed that the Hague-based Organization for the Prohibition of Chemical Weapons had also received samples and was taking steps to have those tested at its reference laboratories.
According to Seibert, the European Union's summit, set to take place on September 24-25. The world would be looking for what measures be collectively adopted with regard to Navalny and against Russia.
On Sept 17, Russian Foreign Ministry spokesperson Maria Zakharova told the local media that there were another series of anti-Russian sanctions being initiated by the West amid the situation involving Russian opposition politician Alexei Navalny, all these designed to deliver a blow to relations between Russia and the European Union.
"The main goal today, at least it appears to be this way, is to deliver a blow to the relations between our countries and the European Union, and countries that are part of the union. Everything is going in this framework," Zakharova said in the 60 Minutes show on the Rossiya 1 (VGTRK) television channel.
On Sept 15, during its session the European Union planned to create a global regime sanctioning human rights violations around the world and the intention to name it after Alexey Navalny. The Russian Foreign Ministry believes that will erode the basic principles of international law and undermines the prerogatives of the UN Security Council through endless illegitimate unilateral sanctions imposed by Brussels and Washington.
As for whether it would be advisable to name this sanctions regime after Alexei Navalny, it viewed "this exclusively as an undisguised attempt to give a manifestly anti-Russia tonality to the new EU restrictions. At the same time, Berlin persists in brushing off proposals to work together in order to get to the bottom of what happened, using clearly far-fetched pretexts. We hope that common sense will prevail in the European Union and our partners will renounce the arbitrary practice of assigning blame and in the future will draw conclusions based on real and confirmed facts."
That however Moscow readies to hit back on EU sanctions. Local daily newspaper Izvestia also wrote that Russia vows to retaliate against potential European Union sanctions. Even though the European Union is trying to elbow Russia out of the gas market, it is unlikely that the Nord Stream 2 gas pipeline project will be abandoned over the incident with Russian opposition figure Alexey Navalny, quoting sources in the Russian Federation Council (Upper House of Parliament).
The resolution approved by the European Parliament (EP) stresses the need for an international investigation into the alleged poisoning of Navalny with a Novichok-type toxic agent. European MPs called for suspending Nord Stream 2 and slapping sanctions on Russia. Meanwhile, Moscow is urging Berlin to cooperate in the investigation of what happened to Navalny. If the EU levies sanctions on Russia, Moscow can provide a tit-for-tat response, Russian MPs told the paper.
"I don't think this option will come to life, because it is difficult to connect the situation with Navalny to the construction of Nord Stream 2. This is just an excuse to push Russia out of the gas market. We need to react calmly and not be dragged into those discussions," Deputy Chairman of the Russian Federation Council's Committee on Foreign Affairs Vladimir Dzhabarov told Izvestia, commenting on the resolution.
Similarly, Deputy Chairman of the State Duma's Foreign Affairs Committee Alexei Chepa explained to Izvestia that in the event of any real anti-Russian sanctions, Russia could provide a tit-for-tat response. For example, if the European Union approves personal restrictions and a sanctions list, Moscow will do the same.
"Of course, we will respond. However, this will impact both our economy and the economy of Germany and the European Union. No one wins here. However, there may be a tit-for-tat blacklist that would include, for example, the MPs that called for anti-Russian sanctions or for the suspension of Nord Stream 2," the MP said, stressing that Moscow will only retaliate if the European Union introduces real sanctions against Russia.
Russian newspaper Kommersant wrote that European Union to loosen legal mechanism for new sanctions against Russia. It said that the European Commission is working on broadening its legal instruments that would enable the introduction of personal sanctions against human rights violators in different countries, counting Russia among them. President of the European Commission, Ursula von der Leyen, has announced plans to adopt Europe's version of the Magnitsky Act and suggested adjusting the mechanism for approving sanctions in such a way that does not require the support of all European Union member states.
According to Kommersant, this amendment, if adopted, will no longer allow Moscow to count on friendly European countries that have called on European Union allies not to impose tough sanctions on Russia. According to von der Leyen, the proposals for a European 'Magnitsky Act' will be ready soon. She explained the European Union should be able to respond clearly and quickly to what is happening anywhere, whether in Hong Kong, Moscow or Minsk.
The German Council on Foreign Relations, does not believe that the European Union will be able to agree on an extensive package of sanctions against Russia soon. Rather, an agreement on a blacklist similar to the 'Magnitsky list' could be expected. According to experts, regarding the Nord Stream 2 pipeline, Germany and the European Union would rather allow the project be implemented in full, and then introduce some measures to restrict or prohibit transportation of gas through the pipeline.
"With the crises around Navalny and Lukashenko unfolding, the freezing of Nord Stream 2 seems to be in the cards. Nevertheless, we are not talking about a complete breakdown of relations. Even during the Cold War, economic ties between the USSR and the West were not completely severed," Head of the European Political Studies Department at the Institute for World Economy and International Relations (IMEMO),Nadezhda Arbatova, told Kommersant newspaper. "Today's confrontation between Russia and the West is a struggle of ideology and real politics. Minimal interaction will be maintained, but this will not change the quality of relations between Russia and the EU," she predicted.
European Union and Russia have strategic partnership agreement signed in 2011 but that was later challenged following the annexation of Crimea and the war in Donbass. Russia has five member states: Estonia, Finland, Latvia, Lithuania and Poland share its border. The relations are determined by European Union member on bilateral basis, but all the members adopt common or collective policies toward the Russian Federation.
Forgiving Old Debts: Russia's Diplomatic Maneuver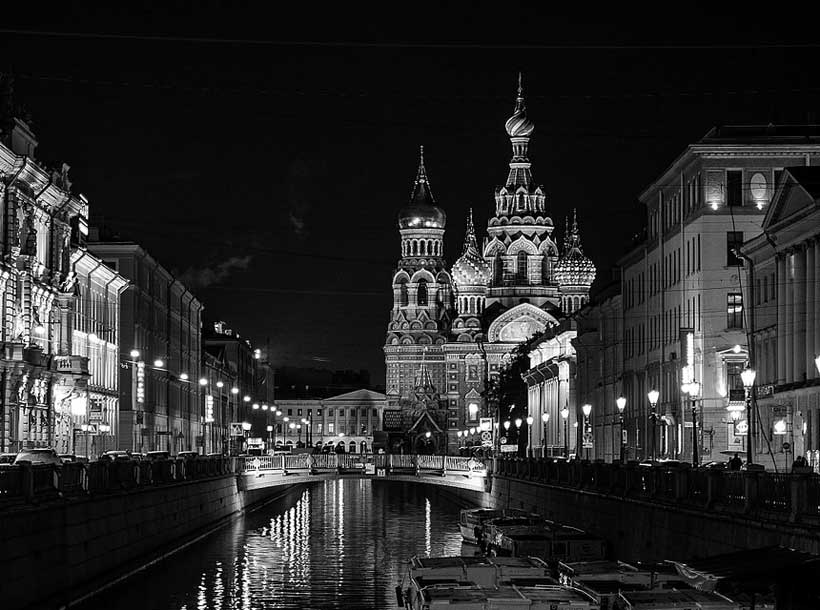 With economies experiencing contractions across the globe and with governments in the third world most vulnerable, discussions of debt relief have been revived. Yet, forgiving old debts is nothing new to the Kremlin. For the Russian government, it has been just one part of a wider diplomatic toolkit to rekindle ties that have faltered since the end of the Cold War.
Once the primary backer of numerous states over large swathes of the globe, Moscow largely retreated from the non-Soviet space during the presidency of Boris Yeltsin and it continued to not be a primary concern during Vladimir Putin's first two terms as head of state. However, Russia's resurgence on the international arena over the past few years has not only made the country more willing to re-engage with the region but also more capable.
International media has primarily viewed this through the lens of military strength. Whether it is sending trainers and advisors to the Central African Republic, allegedly supporting rebels in Libya, or deploying Wagner Group forces to fight an Islamic State-offshoot in Mozambique, the focus has primarily been conflict-oriented. However, less explored is the quieter and more economic measures that the Russian government has taken in order to win hearts and minds outside of the West.
As part of a debt-for-development programme, Russia has forgiven approximately $20 billion worth of debt to various African governments that was accrued during the Soviet period. Beneficiaries include the Commonwealth nation of Tanzania and Francophonie member Madagascar, along with others. In forgiving these loans, the Kremlin has acknowledged a reality that many countries continue to deny: such debts are unpayable. At the first ever Russia-Africa Summit, Putin stated explicitly that "It was not only an act of generosity, but also a manifestation of pragmatism, because many of the African states were not able to pay interest on these loans."
These measures have yielded concrete benefits for the previously indebted countries. For example, the decision to forgive Mozambique's $40 million debt was done in conjunction with the United Nations World Food Programme, with the money that was intended for debt repayment instead being used to provide free school meals for 150,000 children over the course of five years.
While Russia will potentially be losing some money in the short term, debt forgiveness is likely to open new doors moving forward. Many of the countries that have seen their debts written off have significant economic and geopolitical potential. With improved political relations as a consequence, it is hoped that Russian companies will get preferential treatment should contracts be offered to international firms. This could help explain the Kremlin's decision to forgive 90% of North Korea's $11 billion debt despite the latter's weak position. Russia has been eager to develop a trans-Korean gas pipeline that would transport fuel to South Korea. While the likelihood of this being realised remains slim, in the context of Pyongyang's inability to repay the debt in any case, it is a reasonable gamble to make on the part of the Russian government.
This is somewhat similar to China's efforts over the past few years, albeit in an inverse form. With Beijing less cash-strapped than Moscow, it is able to invest directly whereas Russia is using debt forgiveness to redirect cash payments away from servicing old debts and instead towards domestic reinvestments. Free projects, such as the Chinese-funded and constructed headquarters of the African Union, have been followed by ever-growing economic and political relations.
Russia's debt policy has been used to strengthen existing alliances and partnerships. While not all Soviet-era allies have retained close ties to Moscow, many have done so continuously since the Cold War. One of the biggest beneficiaries of Russian debt forgiveness has been Cuba. In July 2014, ahead of a visit to the island nation by Putin, the Russian government wrote off 90% of Cuban debt. Though Russia was not only the country that showed willingness to restructure Cuba's debt obligations at the time, it was by far the most generous. China restructured approximately $6 billion while Japan and Mexico forgave $1.4 billion and $478 million, respectively; Russia forgave $32 billion.
The decision did reaffirm the close relations between Moscow and Havana. Cuba has repeatedly voted in support of the Russian Federation at the United Nations on sensitive topics, such as Crimea, and Russian firms have received multiple drilling and mining contracts from the Caribbean country.
However, this strategy has its limitations. The overwhelming majority of these debts date back to the Soviet era and are therefore limited in scope. Some countries, such as Angola and Ethiopia (which saw most of their debts forgiven in the 1990's), were primarily recipients of military support during civil wars so their debts were not as vast as other heavily indebted countries with other creditors. Since then, despite respite from Moscow, such countries have continued to become increasingly burdened by growing debts. While Ethiopia is often heralded as an example of rapid economic growth, its debt, both in total but also has a percentage of GDP, has grown considerably during the post-Soviet era.
While debt relief is undeniably beneficial to the third world, the fact that Russian-owned debts constitute a mere fraction of all foreign-owned debts in most cases means that the act of writing debts off cannot achieve much in of themselves. Consequently, in several countries, the gesture is mostly a PR move. In the case of Afghanistan, where Russia was the largest creditor due to loans handed out during the 1980's, Kabul had for decades refused to recognise the debt. The decision to forgive the debt was therefore more of a signal of a desire to improve relations than any hope to achieve instantaneously tangible rewards.
The largest stumbling block for the Kremlin's efforts remain structural issues afflicting the indebted nations, the nature of which vary considerably from country to country. For example, while Russia has forgiven a majority of Iraq's debt to the country, which in turn helped revive talks over potential oil contracts, the continued instability in the Middle Eastern nation makes it difficult to reap many benefits. Though it is true that Baghdad has continued to purchase Russian T-90 tanks and attack helicopters, this is more of a sign that Russia has partially managed to pivot Iraq away from the United States' sphere of influence as opposed to gaining economically.
With the onset of coronavirus, however, Russia might not be the leading debt forgiver for very long. In places such as sub-Saharan Africa, where economies are expected to continue shrinking while deficits are set to grow, other creditors could potentially step in and likewise forgive debts. In April of this year, G20 leaders agreed to extend debt relief in the form of a moratorium on debt repayment yet this can only serve as a short term solution. With many governments already increasing their borrowing, creditor nations are well positioned to leverage their position in order to improve geopolitical relationships as well as set the stage for favourable contracts for their firms. If more countries follow Moscow's path, then the significance of what the Kremlin has done will only recede and lose much of its relevance.
Debt forgiveness can win friends but can only go so far. For Russia's diplomatic maneuvers to stick, they will need to continue complementing it with other efforts, such as improving trade and boosting security partnerships, in order to truly make the most of its financial generosity.
The Case of Belarus: Russia's Fear of Popular Revolutions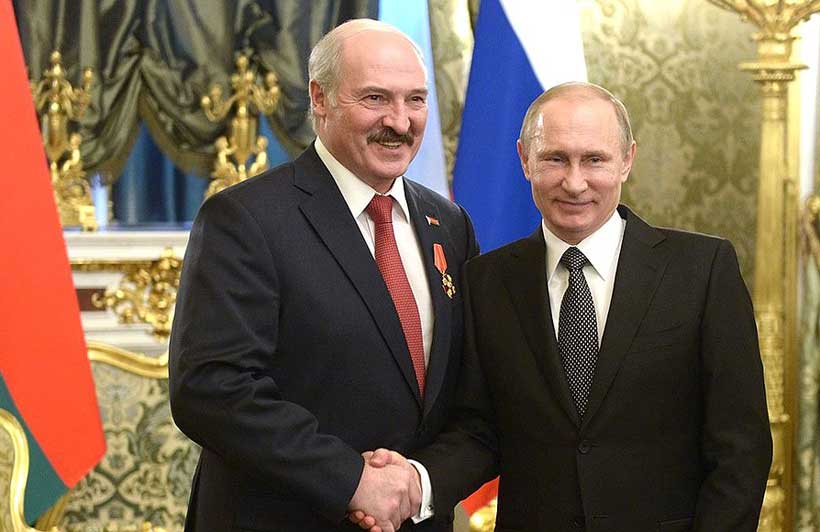 For Russia, the crisis in Belarus caused by the August presidential election result is of a geopolitical nature. Moscow might not be openly stating its geopolitical calculus, but in its eyes, the Belarus problem resembles the uprisings in Ukraine, Moldova, Georgia, and Kyrgyzstan and represents a similar problem in the long run.
Whatever the arguments propounded by world analysts that protests in Belarus are not about geopolitics and more about popular grievances against President Alexander Lukashenko, the issue will ultimately transform into serious geopolitical game.
For Moscow, the Belarus problem has been about geopolitics from the very beginning, though it was only on August 27 of this year that Vladimir Putin announced the creation of a special "law enforcement reserve" for use in Belarus should the situation get "out of control."
The Russians understand that an "Armenia-style" revolution in Belarus could theoretically take place, but it would open the country more to Europe and thereby create geopolitical dilemmas similar to those created in Ukraine before 2014. The Russians further grasp that in Ukraine, the situation was out of control even before the Maidan Revolution. Moscow's influence was not sufficient to stop Ukraine's gradual shift toward closer ties with the collective West.
For the Russian leadership, events in Belarus are a continuation of the "revolutionary" fervor that has been spreading across the former Soviet space since the early 2000s. What is troubling is whether or not the Russians see this process as an expression of the popular will that is largely independent of the West. Several indicators point to an ingrained belief within the Russian political elite that in fact the West has orchestrated the popular upheaval in Belarus.
Russian history might be of help here. Throughout the nineteenth century, the Russian Empire fought the spread of European revolutionary thought along and inside its borders. It built alliances to confront it and fought wars to forestall its progress. But in the end, the Bolshevik Revolution and the subsequent policies of the Communist Party were largely based on European thought, though many western ideas were changed or entirely refashioned.
Similar developments took place during the late Soviet period. By the 1980s, popular disapproval of the Soviet system had grown exponentially. A revolutionary fervor for independence ran amok in the Baltic states, Ukraine, and elsewhere. True reforms would have served as a cure, but half-hearted economic and social measures only deepened the crisis. Military power was used in a number of capitals of Soviet republics, but again only half-heartedly. Thus was the entire Soviet edifice brought down.
Modern Russian leadership should see that there is essentially no cure for popular grievances and mass movements along its borders. Russian history gives multiple examples of how military intervention against revolutionary fervor can bring immediate results but leave long-term prospects bleak. The defeat of revolutionary passions can only take place by minimizing those economic, social, and state-system problems that usually generate popular upheaval. This is the dilemma now facing modern Russia. The revolutions that occurred over the past 20 years, and the situation today in Belarus, all fit into this pattern.
For the moment, Lukashenko has won this round of strife with the protesters, and his rule is highly likely to continue. But what is equally certain is that the protests gave birth to a massive popular movement in a country that was once famous for the quiescence of its population.
Russia fears that eventually, this revolutionary tide will close in on Russian society. Lukashenko has stressed this idea, saying in an interview that mass disturbances will one day reach Moscow. Many rightly believed this was a ploy by Lukashenko to scare the Russians into supporting him—after all, Belarus is far smaller than Russia and much less important than Ukraine. Still, Lukashenko was right insofar as he pinpointed possible long-term problems Russia could face as it moves closer to 2036.
Much depends on the West as well. It faces a dilemma in which it ought to pursue a policy of vocal condemnation and perhaps even impose heavy sanctions—but from a balance of power perspective, moves like those would distance Minsk and push it closer to the Russian orbit. This dilemma of morality versus geopolitical calculus will haunt the West in the years to come.
Belarus exports 10.5 million tons of oil products per year, including about six million tons through the ports of the Baltic states to world markets and another 3–3.5 million tons to Ukraine. Redirecting flows from the Baltic ports to Russian ones has been discussed, but this option is less attractive to Minsk because of the longer distances involved. This comes at a time when the Baltic states imposed sanctions on high-ranking Belarussian officials and the EU is pondering serious measures.
With each such move from the West, Russia gets another opportunity. Russia has professed interest in encouraging Belarus to redirect its oil exports to Russian ports and has agreed to refinance a $1 billion debt to Russia.
A broader picture might help put the events in Belarus in context. In the South Caucasus, the Russians appear to have reached the limit of their influence. They more or less firmly control the overall geopolitical picture, but have nevertheless failed to derail Western resolve to compete in this region. In Central Asia, Russia has more secure positions, but the region in general is less important to the Kremlin than the western borderlands.
It is thus the western front—Belarus and Ukraine—that is a major theater for Moscow. Since 2015, many have believed that Syria is Russia's top geopolitical theater, but this assumption is based simply on the intensity of the immediate processes that are transpiring in the Middle East. With or without Syria, Moscow's global standing will not be fundamentally damaged. Belarus is a different matter entirely. Changes there, and by extension a potentially anti-Russian state, would constitute a direct threat to Moscow.
For Russia, Belarus is the last safe buffer zone on its western border. Ukraine is lost, as is Moldova, and the Baltic states have long been under NATO protection. Only Belarus serves as a bridge for Russia to move militarily into the heart of Europe. To lose it would be tantamount to a complete "encirclement" of Russia by the West, as argued by Russian politicians.
This geopolitical reality also means that Belarus is the country that will remain most susceptible to Russian geopolitical influence. No wonder Russia is pushing to station its air base on Belarussian soil, reinvigorate the Union state, and intensify Minsk's economic dependence on Moscow. As was the case with Ukraine, the upheaval in Belarus is about regional geopolitics.
Author's note: first published in besacenter.org