Congo-Gabon: Toward Regional Digital Integration
A student of the Faculty of Sciences at the Université Marien Ngouabi, Brazzaville, Marinette Moyo cannot imagine how she would be able to complete her studies without the internet. Like her classmates, whether she is in class or at home, she does not let go of her mobile phone or laptop. How could she do without online search engines to give a presentation or study for an exam?
It is the same for Gilles Massamba, a young, tech-savvy film promoter, and for numerous other Congolese nationals for whom the internet has become an indispensable social, administrative, and professional tool. The problem is that when the connection lags and is sporadic and expensive, you lose time, patience, and money. It is difficult to wait for 20 minutes to download a document or to be constantly disconnected during a Skype conversation with a relative living in the country's interior.
High-speed internet through fiber optics
"For the majority of Congolese people, fiber optics remained an abstract notion," Gilles says. "Until a ship sailing along the coast of Pointe-Noire accidentally severed the submarine fiber-optic cable. Then, everyone made the connection because no one had internet in Brazzaville anymore. It's scary to think that it is all hanging by a thread, both literally and figuratively."
In many ways, development of the digital economy and the achievement of regional integration in Central Africa are "hanging by a thread." More specifically, they are hanging by the fiber optics that are in the process of being installed under the Central African Backbone (CAB) project, the first phase of which was completed on April 6, 2018 with the interconnection of the fiber-optic backbone between the Republic of Congo and the Republic of Gabon.
Becoming an interconnected region
Launched in April 2007 by the countries of the Central African Economic and Monetary Community (CEMAC), during the summit in Ndjamena, Chad, the Central African Backbone (CAB) project aims to promote subregional integration and reduce the digital divide through high-speed, fiber-optic terrestrial infrastructure. The aim is to boost the capacity of the digital link among the 11 CEMAC countries.
"It is the culmination of a decade of ongoing efforts and the fulfillment of the strong ambition expressed by the leaders of the subregion to anchor the countries in the digital economy and thus promote regional integration," explains Yvon-Didier Miehakanda, coordinator of the CAB project in the Republic of Congo.
The first phase of this project was launched in the Republic of Congo in July 2011 with $30 million in joint financing from the Government and the World Bank. The goal? Build a 521-kilometer fiber-optic backbone (reduced later to 504 kilometers) between the Matombi landing station (from the ocean city of Pointe-Noire) and the border landing station in Mbinda. The work was completed by the Chinese company Huawei, a global telecommunications leader, in collaboration with  the Congo–Ocean Railway (CFCO), which facilitated installation of the fiber-optic cable along the railway.
The Congolese backbone continues up to the border city of Lekoko where it connects to the 1,100 km of the Gabonese terrestrial network, which runs up to Libreville.
This new interconnection infrastructure with Gabon gives the Republic of Congo a second fiber-optic connection point that will allow the country to ensure a relay connection in the event of a new breakdown of its submarine cable, which was commissioned in 2012, or of the Matombi connection point in Kouilou.
The first phase of the recently completed CAB project gives way to the second phase, which involves the construction of two new fiber-optic networks in the north of the country in order to connect the Congolese network to the Cameroonian and Central African networks by 2020. Cofinanced by the African Development Bank and the Congolese Government to the tune of 66.56 million euros, this second phase includes, among other activities, the construction of a national "Datacenter" to host data and a technology hub to develop new technologies and the digital economy.
Finally, the third phase of the project, financed exclusively by the World Bank for $5 million, is expected to create a digital economy development fund aimed at financing the development of start-ups and job creation in this sector.
Faster, cheaper internet service
"If this new infrastructure effectively helps enhance internet service in the country, the logical consequence should be the lowering of connection costs for users," states Aymar Kodia, a young, seasoned internet user. "And that is good news, because the current rates charged by both public and private operators are simply exorbitant (1 Mb costs CFAF 65,000 or $122!)."
On the heels of installing the fiber-optic network, the CAB project also equipped the public university with software tools and interconnected the 11 higher education establishments in Brazzaville. The students are now waiting for the national telecommunications operator, Congo-Telecom, to activate high-speed internet so as to fully benefit from the new technological environment available to them. "I can already see myself having access to unlimited documentary resources, downloading huge files freely, doing research or taking online courses like students in developed countries. That would be really great!" says Marinette.
"Studies conducted in Africa, particularly by the World Bank in 2010, prove that a 10% increase in the number of high-speed internet connections leads, among other things, to an increase in economic growth of 1.3%," explains Jérôme Bezzina, World Bank task team leader and telecommunications specialist. "In the Republic of Congo, it is estimated that the ICT sector represents 4% of GDP. With better infrastructure, its contribution is expected to be even greater, especially in the services sector where it already figures prominently."
Cybersecurity depends on the user
Businesses and pharmaceutical companies have become prime targets for cyber criminals. For many employees switching to work from home has made them more vulnerable to cyber attacks. Amid the continuing coronavirus pandemic the focus is shifting on digital hygiene and training. These are top issues outlined by the participants of a round table which  took place at TASS Press Center under the title "Cybersecurity: new threats and protection against them".
At present, a large number of high-tech medical equipment is connected to the Internet. Given that medical institutions are not used to new threats, they often fall prey to cyber criminals. At times, hospitals have to pay ransom in order to restart the equipment vital for patients' lives. The participants in the round table cited yet more tragic cases when the ambulance equipment glitch forced the driver to head for other hospitals, which means that patients in critical condition may not make it there.
Cyber threats have been haunting not only the medical industry. President of Check Point Software Technologies in Russia and CIS Vasily Diaghilev has singled out 3 key challenges in the new reality. Firstly, the decision-taking time limit has shortened considerably, — the market proved unprepared for this (unlike in the past, when months were given to elaborate decisions on cyber security, now a mere days are given to do so). Secondly, the criminal groups which had to go online as well, were provided with new financing to "work" in the cyber sphere. Thirdly, user vulnerability went up due to a wide variety of hacking methods.
Alexei Novikov, Director of Security at Positive Technologies, disagrees with such a view. The transition to online work has increased the number of vulnerabilities making it possible for the criminals to find new loops. Hence cyber security has come to depend on the competence of particular individuals. Earlier, information security was guaranteed "along the perimeter of corporate network". Now, when practically everyone is working from home, family members have got access to the data too. In addition, employees often connect their personal "smart devices" of the Internet of things to their corporate networks.
Experts who took part in the round table provided specific recommendations as to how to boost digital security. Founder and General Director of Zecurion Alexei Raevsky warned companies which are not supposed to store loads of data against doing so. Alexei Raevsky described all the data (for example, for electronic passes), which they collect on a regular basis in the conditions of a quarantine, as a "time bomb". Vasily Diaghilev has urged individuals to refrain from using (and called on companies to impose restrictions on this practice on a mandatory basis) corporate passwords on external servers, in addition, he recommended coding corporate data, and in order to secure protection against destructive files, he advises to switch to the safe pdf-format in paperwork. "Info security should enter mass market as a taxi – a kind of digital security outsourcing", — Lev Matveev, Chairman of the Board of "SearchInfoorm", member of the Association of Software Manufacturers "Russoft", says. Besides, he recommended including VPN-apps and services into public (free) WiFi-networks.
From our partner International Affairs
Top 10 Emerging Technologies to Watch in 2020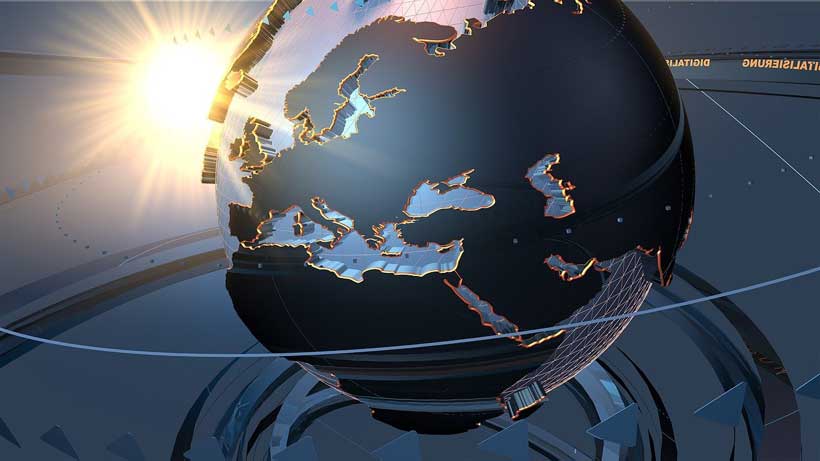 From virtual patients to pain-free needles, synthesizing whole-genomes, and digital medicine, these top 10 emerging technologies are transforming our post-COVID-19 lives. An international steering group of experts singled out these and other emerging technologies as the ones most likely to impact the world in the next three to five years.
For example, a Swiss group was able to synthesize the entire COVID-19 genome by reproducing the genetic sequence uploaded by Chinese scientists. They were essentially teleporting the virus into their laboratory for study without waiting for physical samples. The ability to write our genome will inevitably help doctors to cure genetic diseases.
As we now move to clinical trials of a COVID-19 vaccine, virtual patients, instead of living humans, could help identify successful vaccine candidates, reduce costs, and speed up research. It would also prevent the testing of imperfect vaccine candidates on living volunteers.
While the outbreak unfolded, dozens of medical apps and bots were developed, expanding the digital medicine landscape. These apps could detect depression and provided counselling. Bots answered over 200 million inquiries about COVID symptoms and treatments. COVID-19 will continue to shape our lives, and these emerging technologies could fill the gaps created by the pandemic.
The list also includes new technologies that can help combat climate change by tackling major polluting industries. These new green technologies include innovative planes, new concrete formulations and using sunlight to power refineries.
Top 10 technologies to make the list are:
Virtual Patients
Virtual patients, instead of living humans, could make vaccine trials quicker and inexpensive. This technology would significantly reduce the number of human subjects needed for experimentation.
Microneedles for Painless Injections and Tests
These tiny needles promise pain-free injections and blood testing. Microneedles do not touch nerve endings. Since the process does not need costly equipment or a lot of training, they can be used in areas that do not normally receive cutting-edge medical technologies.
Whole-Genome Synthesis
Whole-genome synthesizing will transform cell engineering. The ability to write our genome will inevitably help doctors to cure genetic diseases.
Digital Medicine
Digital medicine is a collection of apps that detect and monitor the mental and physical health of patients. These apps and bots can enhance traditional medicine and provide support to patients with limited access to healthcare.
Electric Aviation
Electric propulsion motors would eliminate direct carbon emissions. This technology could also reduce fuel costs by up to 90%, maintenance by up to 50% and noise by nearly 70%. Currently, about 170 electric airplane projects are underway.
Lower-Carbon Cement
Concrete, the most widely used human-made material, shapes much of our built world. If cement production were a country, it would be the third-largest emitter after China and the US. Researchers are working on lower-carbon approaches by changing the recipe, using different materials, and using carbon capture and storage technologies.
Sun-Powered Chemistry
This approach uses sunlight to convert carbon dioxide waste into needed chemicals manufactured from fossil fuel. This approach could reduce emissions in two ways – by using unwanted gas as raw material and using sunlight as the source of energy instead of fossil fuels.
Green Hydrogen
Current methods of producing hydrogen are not environmentally efficient. Green hydrogen, produced through electrolysis, has no by-product, unlike current processes. Green hydrogen could transform industries that require high-energy fuel.
Spatial Computing
"Spatial computing" will bring together raise reality apps and sensors to facilitate human-machine and machine-machine interactions to a new level. It combines these capabilities and controls objects' movements and interactions, allowing a person to navigate the digital and physical world.
Quantum Sensing
Quantum sensors enable autonomous vehicles that can "see" around corners, underwater navigation systems, early-warning systems for volcanic activity and earthquakes, and portable scanners that monitor a person's brain activity during daily life.
Can 'Open Science' speed up the search for a COVID-19 vaccine? 5 things you need to know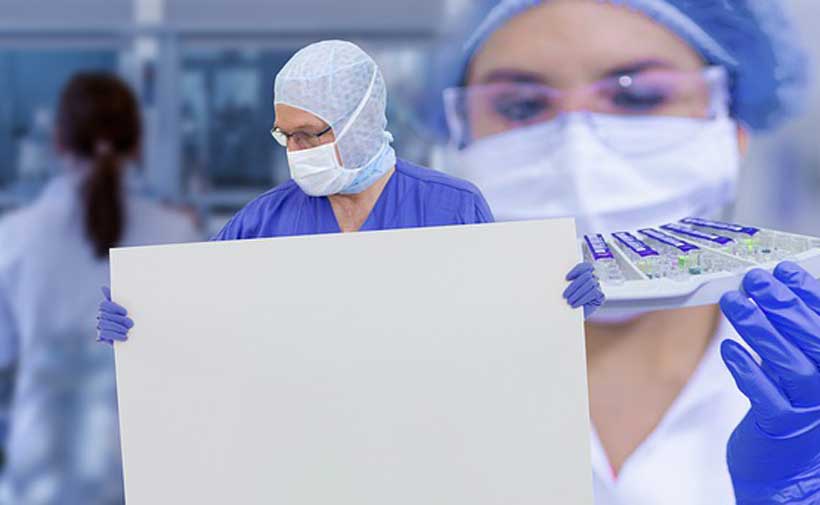 The UN is calling for authoritative scientific information and research to be made freely available, to accelerate research into an effective vaccine against the COVID-19 virus, help counter misinformation, and "unlock the full potential of science".
Arguing that no-one is safe until everyone is safe, the World Health Organization (WHO) has, for several months, been urging countries and scientists to collaborate, in a bid to bring the pandemic under control. This has involved the creation, alongside governments, scientists, foundations, the private sector and other partners, of a groundbreaking platform to accelerate the development of tests, treatments and vaccines.
In October, the head of the agency, Tedros Ghebreyesus Adhanom, alongside human rights chief Michelle Bachelet, and Audrey Azoulay, Director-General of science, culture and education agency UNESCO, issued a call for "Open Science", describing it as a "fundamental matter of human rights", and arguing for cutting-edge technologies and discoveries to be available for those who need them most.
But what exactly does Open Science mean, and why does the UN insist on making it more widespread?
1) What is 'Open Science'?
Open Science has been described as a growing movement aimed at making the scientific process more transparent and inclusive by making scientific knowledge, methods, data and evidence freely available and accessible for everyone.
The Open Science movement has emerged from the scientific community and has rapidly spread across nations. Investors, entrepreneurs, policy makers and citizens are joining this call.
However, the agency also warns that, in the fragmented scientific and policy environment, a global understanding of the meaning, opportunities and challenges of Open Science is still missing.
2) Why is Open Science important?
Open Science facilitates scientific collaboration and the sharing of information for the benefit of science and society, creating more and better scientific knowledge, and spreading it to the wider population.
UNESCO has described Open Science as a "true game changer": by making information widely available, more people can benefit from scientific and technological innovation.
3) Why is it needed now?
Because, in a world that is more inter-connected than ever before, many of today's challenges do not respect political or geographic borders, and strong international scientific collaboration is essential to overcome the problems. The COVID-19 pandemic is a prime example.
We also have the tools to make it happen: with digitalization becoming ever more widespread, it is far easier than ever before to share scientific knowledge and data, which are needed to enable decisions that can lead to overcoming global challenges to be based on reliable evidence.
4) What is the impact of Open Science on the pandemic?
In this global health emergency, thanks to international collaboration, scientists have improved their understanding of the coronavirus with unprecedented speed and openness, embracing the principles of Open Science. Journals, universities, private labs, and data repositories have joined the movement, allowing open access to data and information: some 115,000 publications have released information related to the virus and the pandemic, and more than 80 per cent of them can be viewed, for free, by the general public.
Early in the pandemic, for example, Chinese scientists readily shared the genome of the virus, jumpstarting all following research into the virus, and the diagnostic testing, treatments, and vaccines that have since been developed.
Finally, the crisis has underlined the urgent need to bring science closer to decision making and to society as a whole. Fighting misinformation and promoting evidence-based decision-making, supported by well-informed citizens, has proven to be of vital importance in the fight against COVID 19.
5) What is the UN doing to promote Open Science?
To ensure that Open Science truly meets its potential, and benefits both developed and developing countries, UNESCO is taking the lead in building a global consensus on values and principles for Open Science that are relevant for every scientists and every person independently of their place of origin, gender, age or economic and social background.
The future UNESCO Recommendation on Open Science is expected to be the international instrument to set the right and just standards for Open Science globally, which fulfil the human right to science and leave no one behind.
In a statement released on World Science Day for Peace and Development, celebrated on 10 November, Ms. Azoulay said that widening the scope of Open Science will help science to "unlock its full potential", making it more effective and diverse by "enabling anyone to contribute, but also to bring its objectives in line with the needs of society, by developing scientific literacy in an informed citizenry who take responsibility and are involved in collective decision-making".