The Most Important U.N. Security Council Vote Ever?
It could well turn out to have been the vote on whether or not World War III starts now.
On Tuesday, April 10th, the U.S. and France were sending missiles, ships, planes and soldiers for an invasion of Syria, which is defended by Russia; and two alternative draft proposals were presented to the U.N. Security Council for authorizing an expert investigation to be done into the alleged April 7th chemical attack in Douma in Syria, which alleged event the U.S. and France allege to be the justification for their planned invasion.
One proposal, from the United States, would have sidelined the existing official investigative agency for chemical weapons, the Organisation for the Prohibition of Chemical Weapons (OPCW), and set up a brand new "independent mechanism of investigation to determinate accountability" for the chemical-weapon attack that the U.S. and its allies allege to have happened but for which no evidence had been presented (other than alleged videos of it that were taken and spread by the White Helmets branch of Al Qaeda in Syria and which group the U.S. and its allies praise for helping injured 'rebels' and their associates). Russia vetoed the U.S. proposal because by the time such a new organization would be set up and officially accuse the Syrian and Russian Governments for the presumed chemical attack, the war between the U.S. and Russia would probably already be long past, and so the U.S. proposal couldn't possibly prevent the U.S.-led invasion of Syria, anyway. Russia had been hoping to prevent an attack for long enough so that the OPCW, which was due to leave for Syria on April 10th, could get to Douma in order to examine to find any residues of a chemical weapons attack there, if such even existed, but the U.S. and its allies wanted to invade without there being any such investigation preceding the invasion.
After that vote on the American draft, came the vote on the alternative draft-resolution: "The Council then failed to adopt the draft resolution submitted by the Russian Federation by a recorded vote of 6 in favour (Bolivia, China, Equatorial Guinea, Ethiopia, Kazakhstan, Russian Federation) to 7 against (France, Netherlands, Peru, Poland, Sweden, United Kingdom, United States), with 2 abstentions (Côte d'Ivoire, Kuwait)."
As regards whether or not there had actually been a chemical attack in Douma, the only public information (other than the video that was produced by the White Helmets), was a news report published on April 9th by Russia, which is likely to be as much ignored by Americans as news-reports by the U.S. are ignored by Russians, and it was headlined "No trace of chemical weapons at alleged attack site in Douma – Russian military", and it stated:
The Russian military has found no trace of chemical weapons use after searching parts of Syria's Douma allegedly targeted by an "attack." Photos of victims posted by the White Helmets are fake, Russia's Defense Ministry said.
Experts in radiological, chemical and biological warfare, as well as medics, on Monday inspected the parts of the Eastern Ghouta city of Douma, where an alleged chemical attack supposedly took place on Saturday, the Russian Reconciliation Center for Syria said in a statement.
The specialists "found no traces of the use of chemical agents" after searching the sites, the statement said. The center's medical specialists also visited a local hospital but found no patients that showed signs of chemical weapons poisoning. "All these facts show… that no chemical weapons were used in the town of Douma, as it was claimed by the White Helmets," the statement said, referring to the controversial "civil defense" group that was among the first to report about the alleged attack.
Then, late on April 10th, Russian Television headlined "Europe air traffic control issues alert over 'possible air strikes on Syria within 72 hours'", and the U.S. and France were set for a full-force invasion, which was expected to target especially "Damascus, Homs, Tartus, Hama, Deir ez Zor, and Rakka. In particular, it is planned to strike the area of the Russian military base in Tartus."
Some people expect these attacks to be met by counterattacks from Syria, Russia, Hezbollah, and Iran, but some expect them to be so defeated in Syria, as to surrender, and for Russia also not to launch nuclear attacks against the invaders for having started WW III on the basis of unexamined accusations.
In any case, the question can be considered, even before the outcome is known (and if the world still exists after that), as to whether the U.S. and its allies are invading upon even shabbier 'evidence' than it had invaded Iraq in 2003. In domestic matters, the comparable situation exists when a lynch mob seeks to kill a seized person without any investigatory process at all, but only upon the allegation by the mob saying that the person who is being lynched is 'guilty'. However, when this is done in international matters, and the attackers are calling themselves 'democracies', the situation is even worse than merely a domestic lynching. And this could factor into the Russian Government's decision as to how to respond to these invasions of its ally.
The present situation could be even more dangerous than was the 1962 Cuban Missile Crisis.
US Withdrawal from INF Treaty – Part I
The US has announced intent to dismiss the Intermediate-Range Nuclear Forces (INF) treaty on October 20, 2018.This decision indicates that great powers are investing enormously in modernizing  their military capabilities. The Soviet Union and the US signed the INF treaty in December 1987. In this treaty the US and Soviet Union agreed they would ban ground ballistic and cruise missile with ranges between 500 to 5500 kilometres (300 to 3400miles). This ban would be applied to conventional and nuclear warheads, but would not to sea- based and air delivered missiles.
The article III of the treaty listed the US and Soviet intermediate-range and shorter-range missiles that present at the time of treaty signing. This list included the SS-20 intermediate-range missile, and the SS-4 and the SS-5 shorter-range missiles of the Soviet Union. The list of prohibited missiles included the new Pershing II ballistic arsenals and ground-launched cruise arsenals along with several hundred older Pershing I missiles that were in storage in Europe for the US. Both states demolished 2692 missiles, which were deployed in Europe in compliance with the INF treaty. The launchers connected with the controlled missiles were also to be eliminated.
Apparently, the US withdrawal from the treaty in October 2018, is a response to Russia's INF Violation. Realistically, it is not the only reason because the US is more concerned about China's growing intermediate-range and shorter-range missile capabilities, which, according to US data, are approximately half the total number of their nuclear missile carriers. The US former commander, Adam Harry Harris, said in March that the US has no ground-based capability that can threaten China due to its rigid adherence to the INF treaty.
The US knows that Russia and China, meanwhile, both countries have long since signed joint documents in which they agree not to use nuclear weapons against each other and adhere to the principles of peaceful coexistence in general. In fact, the US wants to bring new states, particularly China  in the INF treaty through pressurizing Russia because it perceives the threat from China. According to some experts INF constrained the Washington's ability to counter its rival nuclear states as China and nuclear aspirants like Iran.
The dilemma is that Moscow is not only state which is violating the treaty, but the US is also not complying. For example, if Moscow developed two battalions of the SSC-8 cruise and shifted first battalion from the test site to an operational base in the state and second is still located at Moscow's missile site. The US is also operating different types of aerial vehicles, drones to do surveillance, intelligence, and reconnaissance missions. Some drones have been prepared to bear precision-guided weapons to attack ground targets. While, the sizes and ranges of the US drones are different as some of them can deliver weapons and some of them can fly to ranges between 500 and 5,500 kilometres. The US not only blames Russia, but Moscow also claims that US armed drones infringe the INF treaty because they are related to the ground-launched cruise missile which is banned with the treaty's definition.
According to the INF treaty that signatory states "have the right to withdraw from this treaty if it decides that extraordinary events related to the subject matter of this treaty have endanger its supreme interests." Although, according to the US Vice Chairman of the Joint Chiefs of Staff General Paul J. Selva violation of treaty would not give military benefits to Russia in Europe given the location of the specific arsenals and deployment. However, the US and Russia now both are spending vast sums of money into upgrading strategic bombers, submarine-launched ballistic missiles, land-based intercontinental ballistic missiles, and shiny new objects like hypersonic glide vehicles and anti-satellite systems.
The US  decision of withdrawing from the INF treaty is the part of the its strategy to withdraw from all those international agreements that put equal obligations on it and make fragile its concept of its own exceptionalism.  While, a breakdown of the INF Treaty would nourish bilateral distrust and ruin the other important nuclear arms treaties, such as the New Start Treaty, which is up for renewal in 2021. The violation of the INF treaty by two strong nuclear power states would not only encourage an arms race between both states, but push other countries to acquire nuclear weapon for their supreme interests.
SIPRI Report: Transparency in military spending in sub-Saharan Africa higher than expected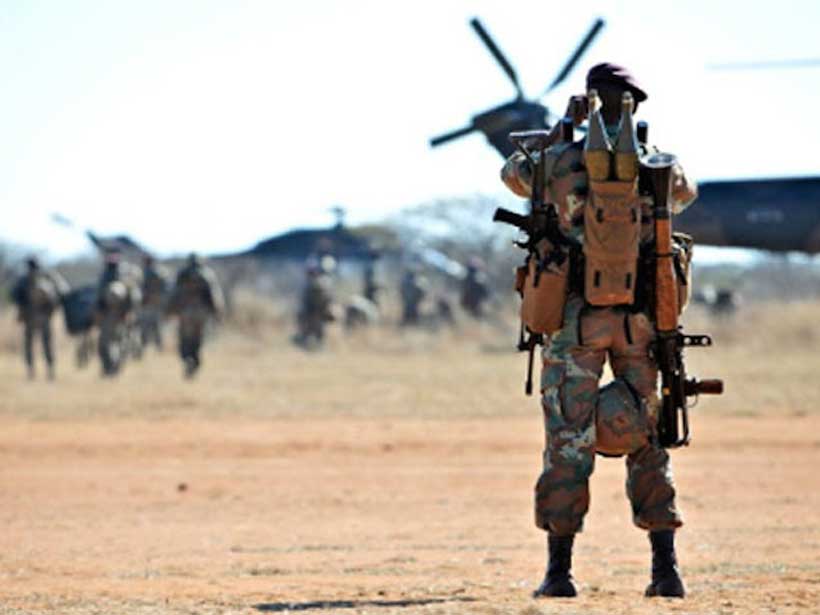 The level of transparency in military spending in sub-Saharan Africa is greater than previously thought, according to a new report from the Stockholm International Peace Research Institute (SIPRI). Between 2012 and 2017, 45 of the 47 states surveyed published at least one official budget document in a timely manner online.
'Contrary to common belief, countries in sub-Saharan Africa show a high degree of transparency in how they spend money on their military,' says Dr Nan Tian, Researcher in the SIPRI Arms Transfers and Military Expenditure Programme. 'Citizens everywhere should know where and how public money is spent. It is encouraging that national reporting in sub-Saharan Africa has improved.'
No transparency in Equatorial Guinea and Eritrea; fall in Botswana
While SIPRI's study shows that there is generally a high degree of transparency in the military sector in sub-Saharan Africa, Equatorial Guinea and Eritrea have not published any official information on military spending since 2009 and 2003 respectively, and Botswana was one of very few states to show a deterioration in transparency. Recently in Botswana, official budgetary reports have become increasingly difficult to obtain, there is a lack of a national defence policy and almost no government information or dialogue exists on issues such as arms procurement.
'While these issues are worrying, the main cause for concern is the decreased public engagement on military-related matters,' says Dr Tian.
Botswana had the third highest percentage increase in military spending between 2014 and 2017. Military spending grew by 60 per cent (or $182 million) in that period as part of several military procurement programmes involving France and Switzerland.
'This military spending increase has occurred despite the fact that Botswana is located in one of the least conflict-prone areas of Africa and is one of the few states in sub-Saharan Africa to have never been involved in an armed conflict,' says Dr Tian.
Substantial increase in transparency in the Central African Republic
The Central African Republic (CAR) is one of the stand-out cases with substantial improvements in military sector transparency. There is evidence of improved oversight and accountability in budget reporting, such as implementing an official budget formulation process and publishing budget execution reports both quarterly and biannually. Although improvements are still needed in the areas of accessibility and disaggregation, military sector transparency has increased substantially.
'The publication of accessible spending information is a major step towards greater transparency and accountability in the military sector,' says Tian.
Reporting to the United Nations needs to improve
Unlike Europe and South America, there are currently no regional reporting mechanisms in place in sub-Saharan Africa for exchanging information on military expenditure between states. The UN Report on Military Expenditures is the only international reporting system to which states in sub-Saharan Africa have agreed to participate. In the period 2008–17, only five states in sub-Saharan Africa reported at least once, and no reports were submitted during the years 2015–17.
'It is clear from SIPRI's study that the lack of UN reporting is not due to a lack of information. Rather, the challenge is to encourage countries to submit data to the UN,' says Pieter Wezeman, Senior Researcher with the SIPRI Arms Transfers and Military Expenditure Programme.
'Government transparency at the international level is key to reinforcing trust and encouraging dialogue between countries,' says Ambassador Jan Eliasson, Chair of the SIPRI Governing Board and former UN Deputy Secretary-General. 'Therefore, UN member states need to work together on implementing and improving reporting,' he says
Sleepwalking Toward Nuclear War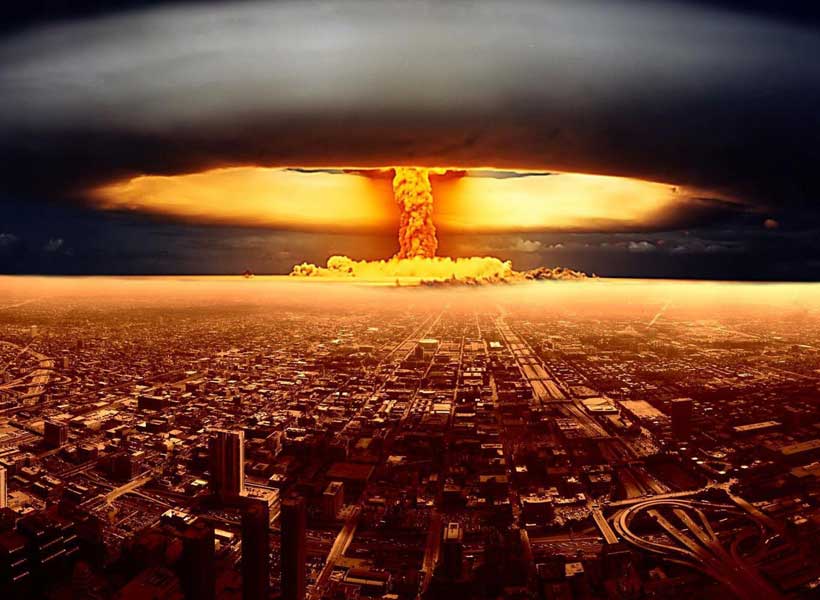 Authors: Des Browne, Wolfgang Ischinger, Igor S. Ivanov, Sam Nunn
This weekend marks the 100th anniversary of the end of the First World War, one of the world's most horrific conflicts.  One of the best accounts of how this tragedy began, by the historian Christopher Clark, details how a group of well-meaning European leaders—"The Sleepwalkers"—led their nations into a war with 40 million military and civilian casualties. Today, we face similar risks of mutual misunderstandings and unintended signals, compounded by the potential for the use of nuclear weapons—where millions could be killed in minutes rather than over four years of protracted trench warfare. Do we have the tools to prevent an incident turning into unimaginable catastrophe?
For those gripped with complacency, consider this scenario. It is 2019. Russia is conducting a large military exercise in its territory bordering NATO. A NATO observer aircraft accidentally approaches Russian airspace, and is shot down by a Russian surface to air missile. Alarmed, NATO begins to mobilize reinforcements. There is concern on both sides over recent nuclear deployments in the wake of the collapse of the Intermediate-Range Nuclear Forces (INF) Treaty. Suddenly, both NATO and Russia issue ultimatums—each noting their respective nuclear capabilities and willingness to use them if vital interests are threatened. Europe is edging towards a conventional conflict, and the risk of escalation to nuclear use is very real.
Each of the strands in this hypothetical scenario is visible in the wind today, exacerbated by new threats—such as cyber risks to early warning and command and control systems, which can emerge at any point in a crisis and trigger misunderstandings and unintended signals that could accelerate nations toward war. This is all happening against a backdrop of unease and uncertainty in much of the Euro-Atlantic region resulting from the Ukraine crisis, Syria, migration, Brexit, new technologies, and new and untested leaders now emerging in many Euro-Atlantic states.
What can be done to stop this drift toward madness?
When leaders from across Europe meet in Paris on 11 November to mark the 100th anniversary of the conclusion of World War I, those with nuclear weapons—President Donald Trump, President Vladimir Putin, President Emmanuel Macron and Prime Minister Theresa May—should reinforce the principle that a nuclear war cannot be won and must never be fought.  This principle, articulated at the height of the Cold War by the presidents of the United States and Russia, was embraced then by all European countries. It would communicate that leaders today recognize their responsibility to work together to prevent nuclear catastrophe and provide a foundation for other practical steps to reduce the risk of nuclear use—including resolving the current problems with INF and extending the New START Treaty through 2026.
There remains the challenge of rebuilding trust between the United States, NATO and Russia so that it will again be possible to address major security challenges in the Euro-Atlantic region. This was done throughout the Cold War and must again be done today. This process could begin with a direction by leaders to their respective governments to renew a mutually beneficial dialogue on crisis management, especially in absence of trust.
Crisis management dialogue was an essential tool throughout the Cold War—used for managing the "day-to-day" of potentially dangerous military activities, not for sending political signals. Leaders should not deprive themselves of this essential tool today. Used properly, crisis management can be instrumental in avoiding a crisis ever reaching the point where military forces clash inadvertently or where the use of nuclear weapons needs to be signaled, let alone considered, by leaders with perhaps only minutes to make such a fateful choice.
In reviewing the run up to past wars, there is one common denominator: those involved in the decision making have looked back and wondered how it could have happened, and happened so quickly? In Paris next week, 100 years after the guns across Europe fell silent, leaders can begin taking important steps to ensure a new and devastating war will not happen today.
Des Browne, a former British defense secretary, is Vice Chairman of the Nuclear Threat Initiative and Chair of the European Leadership Network.
Wolfgang Ischinger, former German Ambassador to the United States, is Chairman of the Munich Security Conference and Professor for Security Policy and Diplomatic Practice at the Hertie School of Governance in Berlin.
Igor S. Ivanov, former Russian Foreign Minister and Secretary of the Security Council of the Russian Federation from 2004 to 2007, is President of the Russian International Affairs Council.
Sam Nunn, a former Democratic US senator, is Co-Chairman of the Nuclear Threat Initiative.
First published in our partner RIAC