The Most Important U.N. Security Council Vote Ever?
It could well turn out to have been the vote on whether or not World War III starts now.
On Tuesday, April 10th, the U.S. and France were sending missiles, ships, planes and soldiers for an invasion of Syria, which is defended by Russia; and two alternative draft proposals were presented to the U.N. Security Council for authorizing an expert investigation to be done into the alleged April 7th chemical attack in Douma in Syria, which alleged event the U.S. and France allege to be the justification for their planned invasion.
One proposal, from the United States, would have sidelined the existing official investigative agency for chemical weapons, the Organisation for the Prohibition of Chemical Weapons (OPCW), and set up a brand new "independent mechanism of investigation to determinate accountability" for the chemical-weapon attack that the U.S. and its allies allege to have happened but for which no evidence had been presented (other than alleged videos of it that were taken and spread by the White Helmets branch of Al Qaeda in Syria and which group the U.S. and its allies praise for helping injured 'rebels' and their associates). Russia vetoed the U.S. proposal because by the time such a new organization would be set up and officially accuse the Syrian and Russian Governments for the presumed chemical attack, the war between the U.S. and Russia would probably already be long past, and so the U.S. proposal couldn't possibly prevent the U.S.-led invasion of Syria, anyway. Russia had been hoping to prevent an attack for long enough so that the OPCW, which was due to leave for Syria on April 10th, could get to Douma in order to examine to find any residues of a chemical weapons attack there, if such even existed, but the U.S. and its allies wanted to invade without there being any such investigation preceding the invasion.
After that vote on the American draft, came the vote on the alternative draft-resolution: "The Council then failed to adopt the draft resolution submitted by the Russian Federation by a recorded vote of 6 in favour (Bolivia, China, Equatorial Guinea, Ethiopia, Kazakhstan, Russian Federation) to 7 against (France, Netherlands, Peru, Poland, Sweden, United Kingdom, United States), with 2 abstentions (Côte d'Ivoire, Kuwait)."
As regards whether or not there had actually been a chemical attack in Douma, the only public information (other than the video that was produced by the White Helmets), was a news report published on April 9th by Russia, which is likely to be as much ignored by Americans as news-reports by the U.S. are ignored by Russians, and it was headlined "No trace of chemical weapons at alleged attack site in Douma – Russian military", and it stated:
The Russian military has found no trace of chemical weapons use after searching parts of Syria's Douma allegedly targeted by an "attack." Photos of victims posted by the White Helmets are fake, Russia's Defense Ministry said.
Experts in radiological, chemical and biological warfare, as well as medics, on Monday inspected the parts of the Eastern Ghouta city of Douma, where an alleged chemical attack supposedly took place on Saturday, the Russian Reconciliation Center for Syria said in a statement.
The specialists "found no traces of the use of chemical agents" after searching the sites, the statement said. The center's medical specialists also visited a local hospital but found no patients that showed signs of chemical weapons poisoning. "All these facts show… that no chemical weapons were used in the town of Douma, as it was claimed by the White Helmets," the statement said, referring to the controversial "civil defense" group that was among the first to report about the alleged attack.
Then, late on April 10th, Russian Television headlined "Europe air traffic control issues alert over 'possible air strikes on Syria within 72 hours'", and the U.S. and France were set for a full-force invasion, which was expected to target especially "Damascus, Homs, Tartus, Hama, Deir ez Zor, and Rakka. In particular, it is planned to strike the area of the Russian military base in Tartus."
Some people expect these attacks to be met by counterattacks from Syria, Russia, Hezbollah, and Iran, but some expect them to be so defeated in Syria, as to surrender, and for Russia also not to launch nuclear attacks against the invaders for having started WW III on the basis of unexamined accusations.
In any case, the question can be considered, even before the outcome is known (and if the world still exists after that), as to whether the U.S. and its allies are invading upon even shabbier 'evidence' than it had invaded Iraq in 2003. In domestic matters, the comparable situation exists when a lynch mob seeks to kill a seized person without any investigatory process at all, but only upon the allegation by the mob saying that the person who is being lynched is 'guilty'. However, when this is done in international matters, and the attackers are calling themselves 'democracies', the situation is even worse than merely a domestic lynching. And this could factor into the Russian Government's decision as to how to respond to these invasions of its ally.
The present situation could be even more dangerous than was the 1962 Cuban Missile Crisis.
Indian Nuclear Safety After Nuclearization In South Asia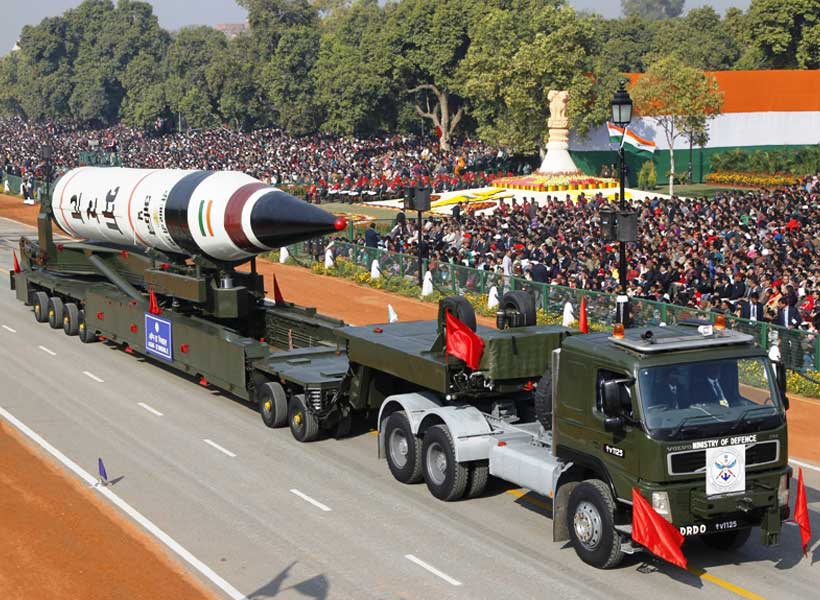 The geopolitics of the subcontinent is best defined by the intense enmity comprised of bipolar equation i.e. India and Pakistan. Both states are entangled with a complex regional security framework with major powers playing their role in it. Within this nuclear weapons have played a substantial role to revolutionize the relations among major powers and South Asian states.
In the geo-strategic landscape of South Asia, new challenges to security and peace are arising. Interestingly, the events that led to the May tests by India displaying its hegemonic designs is not merely an historical exercise. These tests at that time were also a death blow to American alliance with India.
After the May tests conducted by India, the landscape for the region changed all together, where, South Asia becomes a more dangerous place, and possibly a less-stable one. The decision to conduct these tests by India was initially greeted with widespread praise, but this has given way to an increasingly sober consideration of the new risks and costs that they engendered.
Keeping in mind the intentions India had in its mind, when it comes to nuclear tests, the plutonium for its 1974 and 1998 tests was diverted from its "civilian" nuclear facilities. After diverting this technology to pursue its hegemonic designs, India continued to claim its explosion was "peaceful" and advocated global nuclear disarmament, even as it rejected proposals by Pakistan to denuclearize South Asia.
The United States, the European Union and other countries though imposed sanctions for carrying out the tests on both countries, including restricting funding by international development banks. These sanctions were lifted quickly from India, no matter how well-meaning, served as an accelerant as far as the nuclear decision was concerned for the region. Washington seemed up till now to not to foreclose its dual role in dealing with both South Asian states, opening the way for the proliferation hawks (India) to tests and weaponization.
Henceforth, there are huge nuclear security issues in India. While the Indians don't similarly tom-tom about their nuclear objectives in the realm of security and safety from rooftops. Any nuclear accident in India could have a serious impact on its neighbouring countries and hence, the insufficient safety and security measures are of great concern. After the extensive review, Indian auditor general informed that the nuclear program of the country is insecure and unregulated with many disorders. It further stated that the nuclear safety regulation in India had serious organizational flaws and numerous failings relative to international norms.
Apart from this, there are numerous facilities in India that use radioactive material for commercial purposes. Also it is believed that the facilities lax physical protection measures for the material. Such places include hospitals or cancer treatment centres, research facilities in the universities, industries like road construction and gas exploration.
Most importantly, in an email conversation, a former chairman of India Atomic Energy Regulatory Board (AERB) wrote that:
"In contrast [to Japan], in India we are most disorganized and unprepared for the handling of emergencies of any kind of even much less severity,"
He further added that:
"The AERB's disaster preparedness oversight is mostly on paper and the drills they once in a while conduct are half-hearted efforts which amount to more [of] a sham."
Adding in to this, in 2016, the EU mandated Conflict Armament Research's report published upon weapons'-specific issues in conflict area, stated that seven Indian companies along with others have been found incorporating components used by the IS to fabricate improvised explosive devices (IEDs). The report has found that companies have produced, sold or received hundreds of components, such as detonators, cables and wires, used by IS terrorists to build IEDs.
This is disturbing as India being a party to the IAEA Convention on Physical Protection of Nuclear Material and its 2005 Amendment, is duty-bound to prevent the smuggling of atomic minerals of all kinds. This also comes in the backdrop of a 2014 report pegged "India's nuclear security practices" that ranks it at 23rd among 25 countries known to possess at least a bomb's-worth of fissile materials.
Arguably, it seems that the global nuclear security is as strong as the weakest link in the chain which deserves a more realistic assessment and is nothing more than only a patchwork of agreements, guidelines and multilateral engagement mechanisms. India has to take numerous steps to ensure the safety of its nuclear program. It is time India must shift its attention towards its nuclear safety. Due to the non-transparent nature of India's nuclear energy sector, it is comparatively problematic to estimate the actual state of safety and security.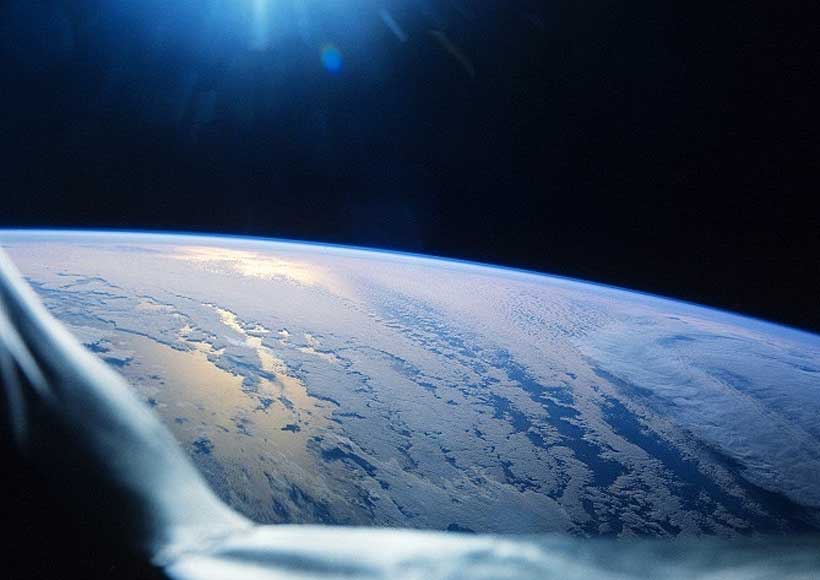 On March 27, 2019 India has tested its first ever Anti-Satellite (ASAT) missile code named as 'Mission Shakti'. India shot down one of its own Low Earth Orbit (LEO) satellite through a ballistic missile and became fourth country in the world after USA, Russia and China having the capability. ASAT weapons are the space weapons which allow a state to attack opponent space assets which disrupt communication channel. Indian ASAT test translates into New Delhi capability which can be used to destroy opponent satellites. The shooting down of its own low orbit satellite with a ground to space missile has made India a 'space power'. This technology effects Intelligence, Reconnaissance and Surveillance (IRS) system of enemy state.
India has the ambitions to enhance its space capabilities as a part of its Defence Doctrine. This ASAT test by New Delhi touches a number of important issues which endanger the contemporary security environment of South Asia and the international security. At international level it generates a debate on space policy, politics and the weaponization. International community gave different reaction on Indian ASAT test. Indian missile test raised concerns in Pakistan as its security threats mainly coming from eastern border.
Pakistan responded that 'ASAT test should have a matter of serious concern for global community, not only in terms generation of space debris but also because of its consequences for long term sustainability of peaceful space activities'. Bridenstine, administrator of NASA also condemned Indian ASAT test and said that 24 pieces out of 400 debris identified by NASA went above the apogee of International Space System (ISS) which could damage the ISS and other satellites. Russia and China also commended Indian ASAT test. Contrary, US reaction to Indian ASAT was quite supportive but they showed their reservation on debris. Pentagon's statement in favor of Indian ASAT test shows clearly that US have biased attitude towards New Delhi's developments. In general, such types of tests have negative impact on existing ISS. International rules and regulations about the space only stop a state from putting WMDs in the space. But it is a matter of concern that destruction of satellite creates debris which will ultimately affect the space system or other satellite. There should be a treaty which deals with the matter of debris.
South Asia security environment is marred with mutual hostility between two nuclear powers India and Pakistan. Owing to this enmity, both the states indulge in arms race. The action reaction spiral governs the arms race between India and Pakistan. This test will also start a new chapter of space race between two states.
The timing of the test i.e. 27th March was crucial in the context of existing tensions and aftermath of February 2019 military escalation between Pakistan and India. The crisis between two states started after 14 February Pulwama attacks in Indian occupied Kashmir (IOK) for which India blamed Pakistan. In this intense environment, the ASAT test opens up new avenue for intensification of existing clashes between the two nuclear armed neighbors. This test has strategic as well as political significance. Politically it is significant because soon after two weeks of this test, Indian general elections were going to be held. It can be said that the test was a way to strengthen BJP popularity and to gain right wing support in the elections.
Strategically, this test will not only disturb the stability of the region but also increase vulnerability which will ultimately challenge the existing deterrence stability of South Asia. Pakistan considers Indian developments a direct threat to its sovereignty; consequently this test can start a new space arms race in South Asia. Pakistan always in favor of demilitarization of space and tried to controlled arms race in South Asia. Pakistan due to economic constraints faces difficulties to maintain existing strategic balance of South Asia after Indian ongoing conventional and unconventional developments. International community especially US and West has dual standards vis-à-vis India and Pakistan. In this regard, Pakistan should further enhance its collaborations with China which is a time tested friend and strategic partner to maintain strategic stability of South Asian region.
Khalifa Haftar's military advance
Khalifa Haftar's military advance-started in Jufra on April 4 last – passed from the South, namely Fezzan, and partly from Central Libya, starting from the Westernmost point of the area of influence already gained by Haftar in the last military advances.
The support for his actions against Tripolitania, which stems from very old tensions (the Senussi King Idris boasted he never set foot in Tripoli), materialized with the support of Egypt, the United Arab Emirates, Saudi Arabia and the Russian Federation, as well as France in particular. Other countries, however, are and will be the future friends of Haftar's forces, if the General wins throughout the Libyan territory.
Why so many allies? Firstly, Saudi Arabia regards Haftar as an opponent of Islamic terrorism, the first real danger of the Saudi Kingdom.
Also the United Arab Emirates, however, start from this first consideration and assessment.
Moreover, both the United Arab Emirates and Saudi Arabia have largely funded Al-Sisi's coup against the Muslim Brotherhood of the then President Mohammed Morsi in 2013.
The Emirates also participated in the secret negotiations held last summer to have Libyan oil exported through external channels other than the one approved by the UN, namely the National Oil Corporation of Tripoli.
Haftar's forces have already redirected oil shipments from the ports they control -to the tune of several thousand oil barrels.
Furthermore Saudi Arabia and the Emirates also funded the electoral campaigns of General Haftar's candidates. This is a problem close to us, because the upcoming elections announced by the UN envoy, Ghassam Salamè, at the Palermo Conference, scheduled for next spring, will anyway be decisive, whoever funds them.
In any case, they will be blocked indefinitely due to the now evident proxy civil war that is taking place in Libya.
In addition, General Haftar started the April 4 offensive after informing Emirate's Prince Mohammed bin Sayed al-Nayan on April 2 and Saudi King Salman bin Abdulaziz (but not the acting Prince) on March 27.
The penetration into Tripolitania had already been militarily planned by General Haftar with both the Saudi and Emirate leaders, with whom he had very secret contacts.
The political will of the two Arab States in the peninsula is to put al-Sarraj's government in Tripoli under such strong pressure as to make al-Sarraj accept the agreement that had been defined in the Abu Dhabi meetings with General Haftar himself on February 28 last.
In Abu Dhabi, the first issue to be discussed was the Sharara oil field, the most important one in Libya, held by General Haftar's forces, as well as the gradual unification of the two State structures.
The signing of that agreement, which reaffirmed – sine die- the bureaucratic union of the two parts of Libya was welcomed everywhere, but evidently that agreement had been written on the desert sand.
For the Sharara oil field, Prime Minister al-Sarraj accepted the sale of 300,000 barrels/day, managed by the Libyan NOC, the Spanish Repsol, Total, the Austrian OMV and the Norwegian Equinor. However, no progress has been made so far.
Nevertheless the "Libyan National Conference" that the previous Palermo Conference had scheduled for late January 2019 was never held, despite the passion and enthusiasm shown for it by the UN envoy for Libya, Ghassan Salamé.
France sent its DGSE operatives to Haftar's area in late 2015, encamped near the Benghazi airbase.
What does France want from General Haftar? It wants to close the Maghreb region to other countries' influence – especially Italy's – so as to create a large Françafrique area from Central Africa to all Mediterranean African coasts except for Egypt, which is too big for the forces (of France and Great Britain) that even had to stop – for lack of ammunition – during the first phase of Gaddafi's Libya "conquest" and asked the United States to intervene.
Certainly France also wants all the Libyan oil, which is currently in General Haftar's hands.
What about the Russian Federation? It supports Haftar, although with a sui generis approach. In fact, while I am writing this article, Haftar is holding a talk with Vladimir Putin for two reasons: he wants to sell weapons to the Libyan National Army, but also to avoid competition from Saudi Arabia, which is also a major oil producer and could add the Libyan oil and gas to its own, thus quickly becoming the unparalleled top exporter of crude oil in the world.
Here – regardless of OPEC or not – the situation does not change: the price of the oil barrel would be set by Saudi Arabia.
Russia's allies on the field are not homogeneous in their alliances. Turkey and Algeria support al-Sarraj while – as already noted – the others support General Khalifa Haftar.
There is also the possibility of a Russian military base on Cyrenaica's coast, when General Haftar fully wins the game.
Nevertheless, rumours are already rife that the Russians of the Wagner Group, the main private military group used by Russia, are present in the Benghazi forces' area.
In late 2018, the Russian newspaper RBC reported that there were "Russian troops in Libya".
General Khalifa Haftar's forces, the Libyan National Army, moved from Fezzan – through the territories of the various local tribes – in two ways: with the good – and not only recent – good relations they had with that tribe world or with large cash payments.
The first military advance line of the Benghazi Free Army was between Bani Walid and Sabratha, towards Gharyan, the crossing point to Tripoli from the South.
In late March, many local, tribal and non-tribal brigades had changed sides, in favour of General Haftar, mainly thanks to the example of the Seventh Al Khaniat Brigade from Tarhouna, which started fighting with the Benghazi National Army that, in fact, advanced through the Southern districts of Tripoli.
The Seventh Brigade's attack probably had the opposite effect, thus making some Tripoli's brigades remain loyal to al-Sarraj's government, although no one knows for how long.
Even the "moderates" of Misrata -led by the current Interior Minister of Tripoli, Fathi Bachaga – that until now have been open to future negotiations with General Haftar, have stiffened their stance in defence of Tripoli.
The troops of Misrata, the Libyan "Sparta", amount to 15,000 soldiers and would make the difference in any future confrontation.
However, Misrata has already mobilized its military forces, but for the time being there is only a small Misrata force alongside the other forces in Tripoli.
The Benghazi Defence Brigades, which also include some soldiers from Misrata, and the Halbous militia have instead agreed to be part of Tripoli's counteroffensive.
(Others') money counts.
The Forces of Zintan, another major military centre of Tripoli's armed forces, are divided between the group still loyal to Tripoli's GNA, led by Oussama al-Jouili and Emad al-Trabelsi, while all the others are now supporting General Haftar.
The latter, can still rely on a large amount of ammunition.
The Rada Militia, led by Abdelraouf Kara, has not yet made any choice.
It is currently called "Unit for the Prevention of Organized Crime and Terrorism" and controls Tripoli's nerve centres.
Hence if Haftar wins, the old Rada Militia will be on his side.
General Haftar has already had contacts with this organization, which is affiliated with the same Makhdalist Salafist movement that is already operating in favour of General Haftar in the East.
The strength of the African Salafist sect, which aims at an African and Libyan jihad, must certainly not be underestimated.
The strategy of forcedly re-proposing the Abu Dhabi agreement to al-Sarraj, who would obviously be weakened, is supported – on Haftar side – by Russia, which coincidentally voted a UN Security Council's motion condemning General Haftar's advance.
Egypt itself has some fears for the current advance of the Benghazi forces. It is afraid that this may have repercussions both on the many Egyptian workers still present in Libya and on the country's internal equilibria.
France has supported General Haftar's advance, also with its operatives – not only from the DGSE and its Service Action. France thinks that General Haftar's advance is the only barrier against terrorism, but also the way to reconquer Libya after the disastrous operations following Gaddafi's ousting in 2011.
General Haftar is openly pro-Gaddafi, as he demonstrated by having the Rais image portrayed on his banknotes printed in Russia.
Moreover France has greatly favoured Haftar's advance in Fezzan by collecting and assigning to the Benghazi General the intelligence gathered by a spy-plane provided by CAE Aviation, a company belonging to DGSE and to its Service Action, in particular.