The Mittal/Arcelor case in the interpretation of the School of Economic Warfare
Among the examples of economic warfare provided by the School of Economic Warfare in Paris, it is worth mentioning the case of Mittal's takeover of Arcelor and the situation of European iron and steel industry vis-à-vis financial globalization.
Over the years, the increasing number of takeovers, unions and joint ventures became an for market competitiveness. In this context, some of the takeovers stand out as hostile financial actions aimed neutralizing the opponent. Such strategic maneuvers are a significant source of concern for economic operators, as they observe the reaction of both private and public sector, which is likely to intervene in order to protect the sectors of national interests.
The acquisition of Arcelor operated by Mittal is a case in point because it involves steel, which is both one of the symbols of the European industry and the main material for other productive and strategic sectors. Both Mittal and Arcelor were two titans of the steel sector: while Mittal's primacy consisted in the largest number of employees and produced materials, Arcelor could count on the most robust trade volume. In fact, when Mittal took it over, Arcelor was a very healthy company that had just incorporated the Canadian company Dofasco. Through this surprising trial of strength that no political or economic operator could have foreseen, Mittal secured a significant advantage on its competitors. In order to understand the strategic interests of this acquisition, it is necessary to examine Mittal's communication campaign and the lobbying role of all the players, from the steel market to public opinion.
Looking at the steel market trends between 1980 and 2005, it is possible to notice that since the minerals coming from the Soviet Union entered the global market in 1992, both prices and demand of iron ore and steel increased significantly. If it is true that over a hundred countries produce steel, there is only a small group of states that influence its market trend:  Brazil and Australia, for example, control 42% of the steel market.
Due to the impressive growth of recent years, China alone accounts for 40% of global steel production (349 million tons in 2005), of which only 3% is exported. One of the first crisis occurred when China decided to limit the export of carbon coke – the main fuel for blast furnaces. This resulted in a spike in prices of 600% and showed how a given economic choice (driven by the desire of full independence) had remarkable strategic repercussions.
In order to discuss the conflict emerged with the Mittal/Arcelor case, the School of Economic Warfare provides a deep analysis of the actors involved.
Mittal
The Mittal family was the majority shareholder of this company and its funds were located in tax havens. If on the one hand the choice of acquiring Arcelor was motivated by economic and fiscal reasons, on the other hand it also hides some interests that the economic warfare should explore. The Mittal family remained the majority shareholder (51%), whereas the remaining part was divided between investment funds and institutions. In designing such a stake distribution, Mittal showed its strategic intelligence: with such a property assets arrangement, it was impossible for Arcelor to regain its business through another takeover.
Arcelor
Since it is more difficult to convince more shareholders to sell their quotas rather than a single one, it is more difficult to take over a business when there are multiple owners. Therefore, from the strategic point of view, Arcelor's large pool of stakeholders discouraged competitors from acquiring it. Besides, Arcelor benefited from a strong political support on the international level thanks to its strong ties with governments and to its strategic appeal, since it was the symbol of a united Europe. The main shareholders of Arcelor –involved in the evolution of the company – were:
–              The Luxemburg government: traditional stakeholder, represented at that time by Prime Minister Jean-Claude Junker, who had been very active on the European level and who initially opposed the acquisition of Arcelor by Mittal.
–              The Belgian government, namely the Wallonia region, which also opposed Mittal acquisition after consulting Banque Lazard.
–              Colette Neuville, who held 2.5% of the stocks and represented the small shareholders, abstained from voting on Mittal acquisition. Even though she had such a small quota, Neuville could have played an important role due to the fragmentation of Arcelor ownership.
–              Romani Zaleski, French-Polish major shareholder and key man of Arcelor.
In order to secure its interests Mittal influenced decision makers and public opinion thanks to a network of associates:
–              John Ashcroft, representative of the U.S. Republican right-wing party, Attorney General between 2001 and 2005. At the end of his political career he founded a lobbying agency and was hired by Mittal because of his moral integrity and relations with several members of European governments.
–              Anne Méaux, press officer of Giscard d'Estaing, director of communication for Alain Madelin, who had entertained long term relations with prominent members of the French right-wing party.
–              Partner banks of Mittal Steels. There were five banks which acted simultaneously to support Mittal's takeover of Arcelor: Goldman-Sachs, Crédit Suisse, HSBC, Citigroup and Société Générale. Goldman-Sachs, which had been previously involved together with Citigroup in Arcelor's acquisition of Dofasco, played a prominent role in Mittal's takeover of Arcelor; Société Générale opened up an eight-million-euro credit line for Mittal.
Arcelor's network was quite complex. It mainly consisted in both personal and business relationships: the actors would pursue their own interests while immerged in a broader network of bigger interests that would tower over those of the single actors:
–              BNP Paribas and Calyon, Arcelor partner banks that had traditionally offered financial support.  Merrill Lynch and UBS drafted the strategy while other institutions were also involved: Michael Zaoui from Morgan Stanley (brother of Yoel Zaoui, main strategist of Mittal) was appointed by Arcelor Management Board to consider Mittal's offer.
–                  DMG – Michel Calzaroni, international communication agency, embraced market battles on behalf of food titans and French energy companies.
–       Public Opinion. In order to influence public opinion, Arcelor chose Publicis Group, second best rated consultancy and media acquisition company.
–       Skadden Arps, international law firm whose team was made of twelve professionals from France, Belgium and United Kingdom.
Mittal's acquisition of Arcelor was supported by a well-designed communication campaign. Communication capacities are an essential asset for big firms, especially for those with a large number of shareholders like in the case of Arcelor, where small investors represented 85% of shareholders. In fact, this was the main problem Mittal faced when acquiring Arcelor, even more than the legal and economic aspect or the anti-trust regulations. While competition authorities of the United States, Canada and European Union were in the process of approving this operation, Mittal was allocated huge economic resources in convincing thousands of investors to support its project.
Between the above mentioned personalities, Anne Méaux played a very special role in the deal: she chose a strategy using multiple communication tools (such as press conferences, advertising on business magazines, conference calls and travels to Mittal headquarters) in order to convince the investors of the opportunities of the project; in a context of economic warfare, these communication strategies are able to address competitors with hostile messages. Mittal's strategy was very detailed and engaged trade unions as well. Since February 2006, Mittal Steel had committed to communicate to Arcelor's trade unions representatives its intentions about the industrial plan supporting the acquisition. The main points were occupational advantages and better work conditions, together with promise of keeping in place the agreements they had previously made with Arcelor.
Mittal also conceived a special communication strategy targeting shareholders mainly using specialized press and popular weekly magazines. Communication agencies focused on conveying a very positive image of the leader Lakshimi Mittal, through describing him as a successful self-made-man able to gather consensus both between businessmen and public opinion. Their goal was portraying Mittal as a successful entrepreneur interested in the development of his country; this made him much different from foreign investors that delocalized investments and performed a "reverse colonization" both on the economic and cultural side.
Arcelor counter-campaign, instead, presented Mittal as an inferior competitor presenting an "Indian" offer, derogatorily referring to India as a poor country (quite inappropriate considering India's fast paced economic development).  Supported by the belief to be able to rely on state aid, Arcelor tried every possible way to contrast Mittal's attack and offered its small investors twice as much the dividends of 2005, hoping that they would have rejected Mittal's offer. Since Arcelor's strength consisted in the division of the ownership between small investors, in April 2006 this company offered another increase in the dividends. A month later, Arcelor announced to have received a very interesting takeover offer from a Russian company named Severstal: Mordachov, Severstal's tycoon, would have acquired 32% of the company and the investors would have benefited from even more advantageous distributions of the dividends. Due to the initial lack of enthusiasm of Arcelor's investors, Severstal decided to reduce its participation to 25% (that secured its position as majority shareholder), while discouraging Mittal from acquiring Arcelor and reassuring small investors on their pretty substantial profits.
Mittal's decision to approach directly the group of Arcelor's investors resulted in a winning move: almost the entire management board of Mittal – included Lakshimi Mittal – met with 70% of Arcelors investors and established open communication. This helped convincing their counterpart of the advantages of their acquisition offer.
This way, Mittal Steel managed to buy 34% of the Arcelor's stake in May 2006. As the takeover took place, Mittal created the new management board in order to meet reassure the investors' concerns about Lakshimi Mittal's management, such as transparency of decision-making and compliance to share ownership arrangements. At the end of May, another key step was taken: in relation to a speculative investment fund, Goldman Sachs together with almost 30% shareholders requested to modify the approval procedure of Severstal proposal. At this point, the intervention of Zaleski – Arcelor's majority shareholder – helped reaching a final solution. Thanks to the alteration of the procedures that Goldman Sachs had requested, Zaleski managed to buy more than 7.8% stocks so that by June 25th, Arcelor was fused with Mittal Steel with a final agreement granting shareholders 10% profits.
This case study highlights the importance of economic warfare that aims at protecting strategic sectors of a given field, preserving the resources and ensuring the employment development of related fields and more specifically of the industrial sector.
Besides the economic aspect of this kind of warfare, the School of Economic Warfare in Paris insists on its geopolitical aspects. In this perspective, the case discussed above has a number of hidden implications. For example, Mittal's takeover of Arcelor can be interestingly considered as an operation aimed at containing Chinese expansionism.
Looking at the role of the United States, it is possible to argue that since the end of the Cold War, this country has adopted quite a unilateral approach in foreign policy that supported its role of world's first economic power. Whoever challenges the American power, automatically becomes a rival, especially on the economic level. In this regard, China is a dangerous competitor that is able to successfully join forces with some African countries: through investing in education without linking any conditionality of human rights respect or fight against crime, Beijing creates alliances in another continent and gains profits from its own investments.
Besides, the Chinese government even reached a number of agreements with South American countries that are not limited to the economic sphere but also involve cultural aspect like the spread of Chinese language and culture. In Asia, China and India sealed an important deal aimed at going beyond containing the historical rivalry between the two countries: promoting in the Asian continent an environment of cooperation that is able to challenge the dominance of the United States.
Since India is the only regional actor able to contain China, the USA repeatedly tried to engage India as a trade partner, as mentioned in the deal between the two countries sealed in 2000.
In order to ensure its own economic growth and independence from other actors, China and India increased significantly their steel production and manufacturing.
In 2005, China's consumption of steel accounted for one third of the world steel market and the very same year, Beijing became a prodigious exporter of steel. In the same timeframe, India's steel production exceeded the needs of the country and this compromised supply-demand balance. In such a delicate phase for the steel sector, the political world did not welcome Mittal's acquisition of Arcelor because of its impact on the strategic balance of power. From the United States perspective, Mittal was quite interesting and profitable:
–              according to the authorities of the country, Mittal Steel group was not Indian;
–              the reason for Mittal's economic expansion was China. In fact, in 2004 Mittal was the first foreign company that managed to acquire 37.17% of a Chinese steel company.
The US financial community welcomed the fusion between Arcelor and Mittal, but the Department of Justice opened an investigation in order to make sure that the US could continue import large amount of steel from Arcelor. Besides, even on the financial level, Mittal's acquisition of Arcelor confirmed the general world trend of the strategic formation of a few stable economic hubs.
As a final consideration on this topic, the European Union's behavior vis-à-vis Mittal's operation was quite surprising. Even though the EU originated from European Coal and Steel Community, (the organization promoting free trade for coal and steel), it did not adopt any measure to protect such a strategic sector whose value was both economic and symbolic.
Afreximbank Meets Ahead of Russia-Africa Summit
The African Export-Import Bank (Afreximbank) plans to hold its 26th annual meeting in Moscow on 18-22 June. A series of closed sessions will be held as part of the event including the meeting of Board of Directors of Afreximbank and a meeting of Shareholders of Afreximbank, as well as the open Russia-Africa Economic Conference.
The African Export-Import Bank, the Roscongress Foundation, the Ministry of Finance of the Russian Federation, and the Russian Export Centre are the key organizers of this event. The Afreximbank Annual Meetings is a high-level event, bringing together political and business leaders from across Africa to discuss the issues of trade, industrialization, export, and financial stability and efficacy.
Key themes planned for the economic conference are: State of Russia-Africa Relations: An Overview; Mining Industry: An Integrated Approach to the Fields Development; Prospects for Multilateralism in an Era of Protectionism; Railways Infrastructure as the Key Element for Development in Africa; South-South Trade: Path for Africa Integration into the Global Economy.
The other topics are Emerging Trends in Sovereign Reserves Management; Reflections on the Transformative Power of South-South Trade; Launch Afreximbank ETC Strategy; Cyber Solutions and Cyber Security for Solving Governmental and Municipals Tasks; Financing South-South Trade in Difficult Global Financing Conditions; The Future of South-South Trade and Infrastructure Financing.
Over 1,500 delegates are expected to attend the economic conference, including shareholders and bank partners, government representatives, members of the business community and media representatives. The conference will be a crucial stage in preparation for the full-scale Russia-Africa political summit and the accompanying economic forum, scheduled for October 2019 in Sochi.
"Russian and African countries are basically on the track of bilateral strategic partnership and alliance based on openness and trust. The fact that the Afreximbank Annual Meeting is to be held in our country gives a positive momentum for the mutually beneficial cooperation of the parties ahead of the full-scale Russia-Africa Political Summit that will take place in Sochi in October, and will add to the inclusive nature of the events," emphasized Anton Kobyakov, Advisor to the President of Russian Federation.
Following the setup of the Organizing Committee for the Russia – Africa summit and other Russia–Africa events in Russia in 2019, Russian officials have described that this year truly as a year of Africa for Russia.
"We witness the clear growing interests from the both sides to establish the new level of relationships, which means a perfect timing to boost the economic agenda. All economic events planned for this year will become a platform to vocalize these ideas and draw a strong roadmap for the future," Russian Export Center's CEO, Andrei Slepnev, argued in an emailed interview with Buziness Africa.
In December 2017, Russian Export Center became a shareholder of Afreximbank. Russian Export Center is a specialized state development institution, created to provide any assistance, both financial and non-financial, for Russian exporters looking for widening their business abroad.
On March 19, the Organizing Committee on Russia-Africa held its first meeting in Moscow. President Vladimir Putin put forward the Russia-Africa initiative at the BRICS summit (Russia, Brazil, India, China, and South Africa) in Johannesburg in July 2018.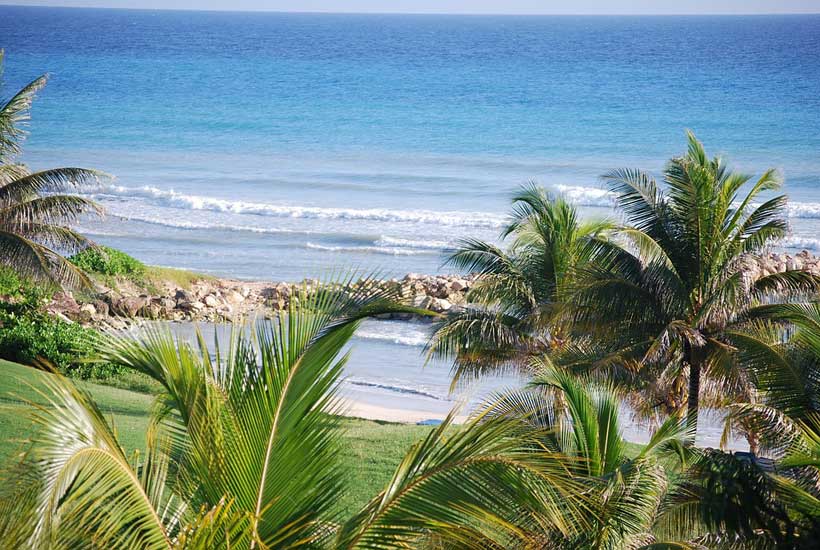 Jamaica is well known for its beautiful beaches, Bob Marley, and reggae music. But what is less known is that the Caribbean island started a silent revolution after being one of the most indebted developing countries in the world. Jamaica has shown a macroeconomic turnaround that is quite extraordinary.
As Bob Marley said, "It takes a revolution to make a solution". After decades of high debt and low growth Jamaica has changed its growth trajectory, with positive economic growth for 16 consecutive quarters and growth getting closer to two per cent.
During that period, the Jamaica Stock Exchange went up more than 380 per cent.The credit agency Fitch upgraded the island's debt to B+ rating with a stable fiscal outlook, and unemployment hit eight per cent in January, the lowest in decades.
The Government had a wake-up call when its debt overhang peaked at almost 150 per cent of GDP in 2013. With the support of the International Monetary Fund, the World Bank and the Inter-American Development Bank, the country embarked on an ambitious reform programme. These efforts have paid off. Jamaica is now one of the few countries that has successfully cut public debt by the equivalent of half its gross domestic product in a short time frame.
The fiscal turnaround and economic transformation were possible because of the strong commitment across political parties over two competing administrations and electoral cycles. The country also critically benefited from a sustained social consensus for change and the strong backing of the private sector.
The country has generated primary fiscal surpluses of at least seven per cent of GDP for the last six years, and remains steadfast in its commitment to fiscal discipline. These fiscal results make Jamaica a top performer internationally.
For this silent revolution to continue and bring greater prosperity to all its people, Jamaica will need to further boost the investment climate, strengthen economic and climate resilience and invest more in its people to build human capital. These are necessary complements to the maintenance of a strong macroeconomic framework and would help boost economic growth and job creation. There are encouraging signs that Jamaica is taking action in these areas.
With regard to the business climate, the National Competitiveness Council has adopted a road map to fast-track reforms to improve the business environment. Jamaica features in the top 20 countries in the world for its comprehensive credit reporting systems and ranks among the best globally in the area of starting a business, according to the World Bank's 2019 Doing Business report. It only takes two procedures and three days for an entrepreneur to start and formally operate a business.
There have been advancements on public-private partnership investments. For instance, the Norman Manley International Airport public-private partnership was recently completed with advisory support from the International Finance Corporation — the private sector arm of the World Bank Group.
Jamaica is also a front-runner among Caribbean countries in promoting climate and financial resilience in the face of natural disasters. The economic cost of these disasters for the Caribbean is substantial, exceeding US$22 billion between 1950 and 2016, compared with US$58 billion for similar disasters globally. One serious storm or natural disaster could set back the country's growth prospects and development achievements of recent years. To tackle this, the Government has adopted a Public Financial Management Policy Framework for Natural Disaster Risk Financing to facilitate the availability of dedicated resources for recovery in the face of disaster risks.
In order to further support Jamaica in its efforts to strengthen the economy, build resilience, and support human capital development, the World Bank will expand its financing by US$140 million. This financing package will be for a series of two operations to help Jamaica be better prepared to mitigate the financial impact of natural disasters and build stronger infrastructure, and an additional project to strengthen social protection.
Despite unemployment at a new low, still too many young people are struggling to find a job. For Jamaica to continue to grow and prosper, it also needs to develop the skills for the workforce of tomorrow, especially in the areas of technology and digitalisation. This requires a sharp focus on creating the conditions for youths to strive and succeed in the modern business world and close cooperation with the private sector in this respect.
Today, more than ever before, young Jamaicans can dream of a brighter future where "every little thing is gonna be alright". This is the generation that must aim higher and can write a new chapter for its country.
As we celebrate the 55th anniversary of the World Bank-Jamaica partnership, we look forward to working together to build on the success of the past few years and promote growth, jobs and resilience for Jamaica.
With or without sanctions, Iran needs to say goodbye to oil money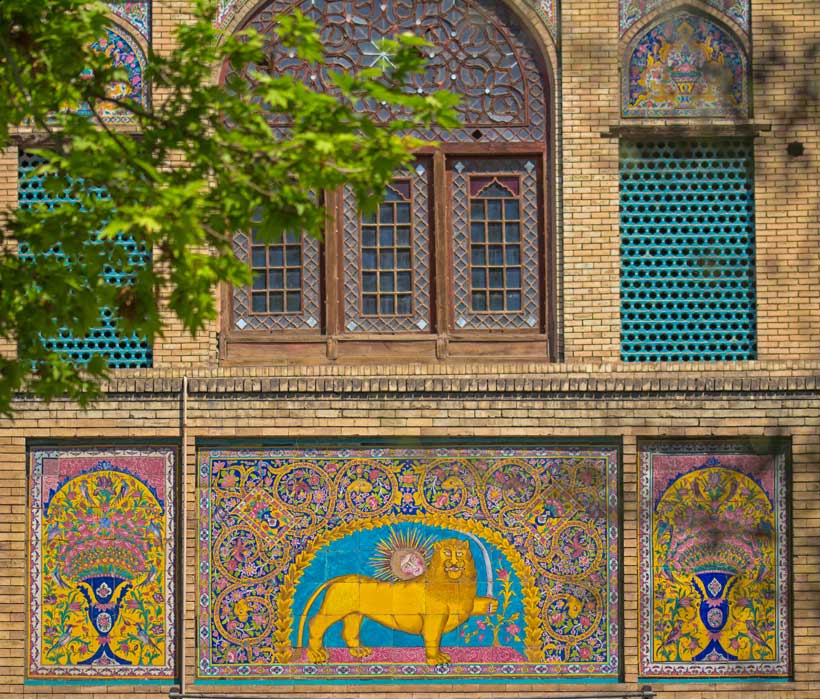 Except Norway, almost all oil producing countries have made themselves more or less reliant on oil money.
Only oil producing countries with a small population, such as Kuwait and Qatar which is also a great gas exporter, have so been safe from fluctuations in the oil market. But, countries with large population, such as Iran, are prone to volatility in the oil market, let alone the mad sanctions introduced against the country.
There is no doubt that oil money has affected politics, economy, management system, culture, spending and consumption habits and many other issues in oil rich countries.
For example, Iran now has one of the cheapest energy prices in the world. This has led to an extravagant use of energy, especially an excessive use of private car, in the country.
Let's make an example to clarify that oil money is not the road to progress and a vibrant economy. In the 1970s, Iran was more developed than South Korea, but now South Korea is much more successful than Iran in terms of economy and technology. South Korea does not have oil, but it has provided an opportunity for a competitive economy and capitalized on its talents.
It is true that the war imposed on Iran in the 1980s hindered Iran's progress and inflicted about 1 trillion dollar in damages on the country, yet officials failed to take serious steps toward creating a competitive economic atmosphere with a focus on research and technology. The oil money has been the main blame for such an economic approach.
According to the successive five-year development plans which end on 2021, Iran had to reduce dependence on oil to a great extent, however, successive administrations, with varying degrees, did not fully act based on the development plan.
Iran is now subject to the toughest ever illegal sanctions by the Trump administration. Just on April 22, the United States ended sanctions waivers on Iran's exports and announced it wants to zero out Iran's oil exports by May 1.
Whether the Trump administration succeeds or not to implement its oil threats is an issue that we should wait and see, but it is necessary that Iran take a departure from oil export how much painful it will be.
Sorena Sattari, a graduate of Sharif University of Technology who serves as vice president for scientific affairs, told a meeting in Hamedan on Tuesday that sanctions have provided an opportunity that knowledge-based companies to intensify their efforts. Sattari also said plans have been drawn up to manufacture equipment and machinery that are subject to sanctions.
Also, whether we like it or not, fossil fuels, especially crude oil, are losing their importance as renewable energy resources are gradually taking the center stage.
Saying goodbye to easily-gained oil revenues is a bitter pill that Iran should swallow. To do so, though very difficult under tough sanctions, officials need to find other sources of income.
They can invest on tourism as Iran is among the top countries in hosting touristic sites, establish an environment for a transparent competitive economy, close loopholes of corruption, involve competent persons in managerial posts, introduce a sound and workable tax system, end unnecessary subsidies, and more importantly prioritize research and development (R&D).
First published in our partner Tehran Times