The Mittal/Arcelor case in the interpretation of the School of Economic Warfare
Among the examples of economic warfare provided by the School of Economic Warfare in Paris, it is worth mentioning the case of Mittal's takeover of Arcelor and the situation of European iron and steel industry vis-à-vis financial globalization.
Over the years, the increasing number of takeovers, unions and joint ventures became an for market competitiveness. In this context, some of the takeovers stand out as hostile financial actions aimed neutralizing the opponent. Such strategic maneuvers are a significant source of concern for economic operators, as they observe the reaction of both private and public sector, which is likely to intervene in order to protect the sectors of national interests.
The acquisition of Arcelor operated by Mittal is a case in point because it involves steel, which is both one of the symbols of the European industry and the main material for other productive and strategic sectors. Both Mittal and Arcelor were two titans of the steel sector: while Mittal's primacy consisted in the largest number of employees and produced materials, Arcelor could count on the most robust trade volume. In fact, when Mittal took it over, Arcelor was a very healthy company that had just incorporated the Canadian company Dofasco. Through this surprising trial of strength that no political or economic operator could have foreseen, Mittal secured a significant advantage on its competitors. In order to understand the strategic interests of this acquisition, it is necessary to examine Mittal's communication campaign and the lobbying role of all the players, from the steel market to public opinion.
Looking at the steel market trends between 1980 and 2005, it is possible to notice that since the minerals coming from the Soviet Union entered the global market in 1992, both prices and demand of iron ore and steel increased significantly. If it is true that over a hundred countries produce steel, there is only a small group of states that influence its market trend:  Brazil and Australia, for example, control 42% of the steel market.
Due to the impressive growth of recent years, China alone accounts for 40% of global steel production (349 million tons in 2005), of which only 3% is exported. One of the first crisis occurred when China decided to limit the export of carbon coke – the main fuel for blast furnaces. This resulted in a spike in prices of 600% and showed how a given economic choice (driven by the desire of full independence) had remarkable strategic repercussions.
In order to discuss the conflict emerged with the Mittal/Arcelor case, the School of Economic Warfare provides a deep analysis of the actors involved.
Mittal
The Mittal family was the majority shareholder of this company and its funds were located in tax havens. If on the one hand the choice of acquiring Arcelor was motivated by economic and fiscal reasons, on the other hand it also hides some interests that the economic warfare should explore. The Mittal family remained the majority shareholder (51%), whereas the remaining part was divided between investment funds and institutions. In designing such a stake distribution, Mittal showed its strategic intelligence: with such a property assets arrangement, it was impossible for Arcelor to regain its business through another takeover.
Arcelor
Since it is more difficult to convince more shareholders to sell their quotas rather than a single one, it is more difficult to take over a business when there are multiple owners. Therefore, from the strategic point of view, Arcelor's large pool of stakeholders discouraged competitors from acquiring it. Besides, Arcelor benefited from a strong political support on the international level thanks to its strong ties with governments and to its strategic appeal, since it was the symbol of a united Europe. The main shareholders of Arcelor –involved in the evolution of the company – were:
–              The Luxemburg government: traditional stakeholder, represented at that time by Prime Minister Jean-Claude Junker, who had been very active on the European level and who initially opposed the acquisition of Arcelor by Mittal.
–              The Belgian government, namely the Wallonia region, which also opposed Mittal acquisition after consulting Banque Lazard.
–              Colette Neuville, who held 2.5% of the stocks and represented the small shareholders, abstained from voting on Mittal acquisition. Even though she had such a small quota, Neuville could have played an important role due to the fragmentation of Arcelor ownership.
–              Romani Zaleski, French-Polish major shareholder and key man of Arcelor.
In order to secure its interests Mittal influenced decision makers and public opinion thanks to a network of associates:
–              John Ashcroft, representative of the U.S. Republican right-wing party, Attorney General between 2001 and 2005. At the end of his political career he founded a lobbying agency and was hired by Mittal because of his moral integrity and relations with several members of European governments.
–              Anne Méaux, press officer of Giscard d'Estaing, director of communication for Alain Madelin, who had entertained long term relations with prominent members of the French right-wing party.
–              Partner banks of Mittal Steels. There were five banks which acted simultaneously to support Mittal's takeover of Arcelor: Goldman-Sachs, Crédit Suisse, HSBC, Citigroup and Société Générale. Goldman-Sachs, which had been previously involved together with Citigroup in Arcelor's acquisition of Dofasco, played a prominent role in Mittal's takeover of Arcelor; Société Générale opened up an eight-million-euro credit line for Mittal.
Arcelor's network was quite complex. It mainly consisted in both personal and business relationships: the actors would pursue their own interests while immerged in a broader network of bigger interests that would tower over those of the single actors:
–              BNP Paribas and Calyon, Arcelor partner banks that had traditionally offered financial support.  Merrill Lynch and UBS drafted the strategy while other institutions were also involved: Michael Zaoui from Morgan Stanley (brother of Yoel Zaoui, main strategist of Mittal) was appointed by Arcelor Management Board to consider Mittal's offer.
–                  DMG – Michel Calzaroni, international communication agency, embraced market battles on behalf of food titans and French energy companies.
–       Public Opinion. In order to influence public opinion, Arcelor chose Publicis Group, second best rated consultancy and media acquisition company.
–       Skadden Arps, international law firm whose team was made of twelve professionals from France, Belgium and United Kingdom.
Mittal's acquisition of Arcelor was supported by a well-designed communication campaign. Communication capacities are an essential asset for big firms, especially for those with a large number of shareholders like in the case of Arcelor, where small investors represented 85% of shareholders. In fact, this was the main problem Mittal faced when acquiring Arcelor, even more than the legal and economic aspect or the anti-trust regulations. While competition authorities of the United States, Canada and European Union were in the process of approving this operation, Mittal was allocated huge economic resources in convincing thousands of investors to support its project.
Between the above mentioned personalities, Anne Méaux played a very special role in the deal: she chose a strategy using multiple communication tools (such as press conferences, advertising on business magazines, conference calls and travels to Mittal headquarters) in order to convince the investors of the opportunities of the project; in a context of economic warfare, these communication strategies are able to address competitors with hostile messages. Mittal's strategy was very detailed and engaged trade unions as well. Since February 2006, Mittal Steel had committed to communicate to Arcelor's trade unions representatives its intentions about the industrial plan supporting the acquisition. The main points were occupational advantages and better work conditions, together with promise of keeping in place the agreements they had previously made with Arcelor.
Mittal also conceived a special communication strategy targeting shareholders mainly using specialized press and popular weekly magazines. Communication agencies focused on conveying a very positive image of the leader Lakshimi Mittal, through describing him as a successful self-made-man able to gather consensus both between businessmen and public opinion. Their goal was portraying Mittal as a successful entrepreneur interested in the development of his country; this made him much different from foreign investors that delocalized investments and performed a "reverse colonization" both on the economic and cultural side.
Arcelor counter-campaign, instead, presented Mittal as an inferior competitor presenting an "Indian" offer, derogatorily referring to India as a poor country (quite inappropriate considering India's fast paced economic development).  Supported by the belief to be able to rely on state aid, Arcelor tried every possible way to contrast Mittal's attack and offered its small investors twice as much the dividends of 2005, hoping that they would have rejected Mittal's offer. Since Arcelor's strength consisted in the division of the ownership between small investors, in April 2006 this company offered another increase in the dividends. A month later, Arcelor announced to have received a very interesting takeover offer from a Russian company named Severstal: Mordachov, Severstal's tycoon, would have acquired 32% of the company and the investors would have benefited from even more advantageous distributions of the dividends. Due to the initial lack of enthusiasm of Arcelor's investors, Severstal decided to reduce its participation to 25% (that secured its position as majority shareholder), while discouraging Mittal from acquiring Arcelor and reassuring small investors on their pretty substantial profits.
Mittal's decision to approach directly the group of Arcelor's investors resulted in a winning move: almost the entire management board of Mittal – included Lakshimi Mittal – met with 70% of Arcelors investors and established open communication. This helped convincing their counterpart of the advantages of their acquisition offer.
This way, Mittal Steel managed to buy 34% of the Arcelor's stake in May 2006. As the takeover took place, Mittal created the new management board in order to meet reassure the investors' concerns about Lakshimi Mittal's management, such as transparency of decision-making and compliance to share ownership arrangements. At the end of May, another key step was taken: in relation to a speculative investment fund, Goldman Sachs together with almost 30% shareholders requested to modify the approval procedure of Severstal proposal. At this point, the intervention of Zaleski – Arcelor's majority shareholder – helped reaching a final solution. Thanks to the alteration of the procedures that Goldman Sachs had requested, Zaleski managed to buy more than 7.8% stocks so that by June 25th, Arcelor was fused with Mittal Steel with a final agreement granting shareholders 10% profits.
This case study highlights the importance of economic warfare that aims at protecting strategic sectors of a given field, preserving the resources and ensuring the employment development of related fields and more specifically of the industrial sector.
Besides the economic aspect of this kind of warfare, the School of Economic Warfare in Paris insists on its geopolitical aspects. In this perspective, the case discussed above has a number of hidden implications. For example, Mittal's takeover of Arcelor can be interestingly considered as an operation aimed at containing Chinese expansionism.
Looking at the role of the United States, it is possible to argue that since the end of the Cold War, this country has adopted quite a unilateral approach in foreign policy that supported its role of world's first economic power. Whoever challenges the American power, automatically becomes a rival, especially on the economic level. In this regard, China is a dangerous competitor that is able to successfully join forces with some African countries: through investing in education without linking any conditionality of human rights respect or fight against crime, Beijing creates alliances in another continent and gains profits from its own investments.
Besides, the Chinese government even reached a number of agreements with South American countries that are not limited to the economic sphere but also involve cultural aspect like the spread of Chinese language and culture. In Asia, China and India sealed an important deal aimed at going beyond containing the historical rivalry between the two countries: promoting in the Asian continent an environment of cooperation that is able to challenge the dominance of the United States.
Since India is the only regional actor able to contain China, the USA repeatedly tried to engage India as a trade partner, as mentioned in the deal between the two countries sealed in 2000.
In order to ensure its own economic growth and independence from other actors, China and India increased significantly their steel production and manufacturing.
In 2005, China's consumption of steel accounted for one third of the world steel market and the very same year, Beijing became a prodigious exporter of steel. In the same timeframe, India's steel production exceeded the needs of the country and this compromised supply-demand balance. In such a delicate phase for the steel sector, the political world did not welcome Mittal's acquisition of Arcelor because of its impact on the strategic balance of power. From the United States perspective, Mittal was quite interesting and profitable:
–              according to the authorities of the country, Mittal Steel group was not Indian;
–              the reason for Mittal's economic expansion was China. In fact, in 2004 Mittal was the first foreign company that managed to acquire 37.17% of a Chinese steel company.
The US financial community welcomed the fusion between Arcelor and Mittal, but the Department of Justice opened an investigation in order to make sure that the US could continue import large amount of steel from Arcelor. Besides, even on the financial level, Mittal's acquisition of Arcelor confirmed the general world trend of the strategic formation of a few stable economic hubs.
As a final consideration on this topic, the European Union's behavior vis-à-vis Mittal's operation was quite surprising. Even though the EU originated from European Coal and Steel Community, (the organization promoting free trade for coal and steel), it did not adopt any measure to protect such a strategic sector whose value was both economic and symbolic.
How to stabilize Pakistan's economy?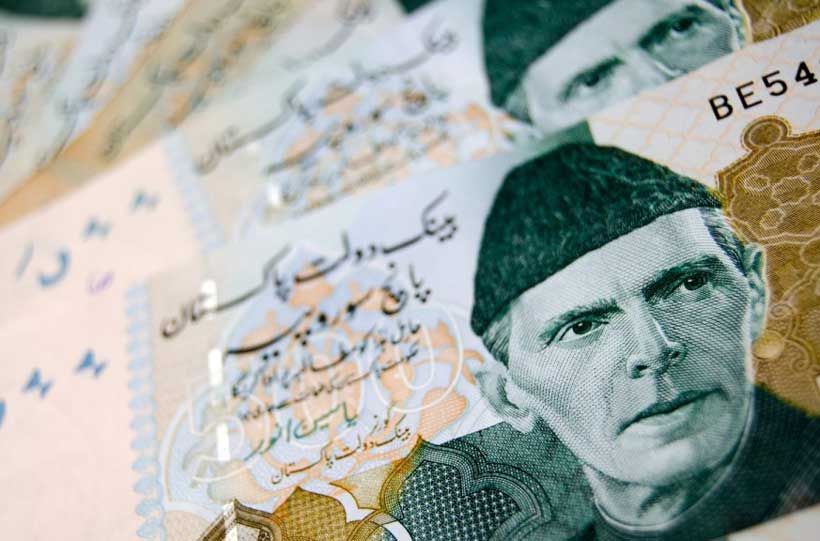 Pakistan approached International Monetary Fund for 13th time since 1988 to get a bail-out. This programme is touted as a recipe to `reduce Pakistan's public debt' and `stabilize the economy'. The suggested panacea is `market-determined exchange-rate' coupled with tax-evasion. But a free-floating exchange-rate is no magic wand or panacea for economic stability.
Unresponsive exports
Devaluations are unlikely to stimulate Pakistan's export potential as its industrial production including that of textiles, is now in shambles. They only balloon debt burden. IMF's own 1996-Economic-issues series booklet `Moving to a Flexible Exchange Rate: How, When, and How Fast?' cautions against over-optimism. The booklet (by Rupa Duttagupta, Gilda Fernandez, and Cem Karacadag) concludes with advice `Both fixed and floating exchange rates have distinct and different advantages. No single exchange rate regime is appropriate for all countries in all circumstances. Countries will have to weigh the costs and benefits of floating in light of both their economic and their institutional readiness'.
Effect on public debt
When the State Bank of Pakistan devalued rupee in July 2017, then finance minister, Ishaq Dar (now an absconder) claimed the State Bank of Pakistan acted without his volition. The Dar-time devaluation inflated our debt burden by Rs 2,300 crore. Again, under PTI government Rupee happened to be devalued by 3.8 per cent, or Rs5.06, to an all-time low at Rs139.05 to dollar (increasing debt burden by Rs. 3500 crore). The government devolved blame on `SBP for devaluing rupee without informing it. We have low productive capacity and depend on services. The industrial sector's contribution to the total Gross-Domestic-Product Growth was only nine per cent and its weight in the size of the economy was 20.8 per cent. IMF puts country's growth rate at 2.5 per cent. After witnessing a four per cent growth rate in the last fiscal year, cotton production declined 17.5%. The production of rice and sugarcane also fell by 3.3 per cent and 19.4 per cent respectively. Even the 65% debt-to-GDP ratio will be higher than the statutory limit of 60% set by parliament in the Fiscal Responsibility and Debt Limitation Act.
Slow growth rate, poor productive capacity and dominant services sector foretell that our rupee will further weaken vis-a-vis dollar. Even without further devaluation, Pakistan's external public debt was US$74 billion as of end-February 2019. It would be whopping US$31 billion in the next seven years, July 2019 to June 2026. The country's economic growth rate has slowed down to 3.3 per cent, the lowest in nine years. The slow pace of economic growth coupled with currency devaluation reduced size of the economy to around $280 billion from $313 billion at the end of the Pakistan Muslim League-Nawaz (PML-N) government's term. Almost every sector has made negative contribution to growth rate of 3.29% during fiscal year 2018-19 ending on June 30.
India's recent budget aims at growth rate of 12 per cent a year (8% growth discounting inflation at 4%). Pakistan's growth rate would be minus 10 per cent a year (3% growth less 13% inflation). How could this poor growth rate stabilise economy as per text-book burden-of-debt models?
Write off `odious debts'
Pakistan should tell the IMF `we reject forced devaluations (quasi-floating exchange) and shall pay debt in rupee at contracted loan rate of about Rs. 2.5 to a dollar'. That would deflate Pakistan's debt burden and make IMF bailout successful. Too, the IMF should write off `odious debts'. James K. Boyce and Madakene O'Donnel (eds.), in Peace and the Public Purse (. New Delhi. Viva Books 2008, p, 251) say debt forgiveness (or relief) helps stabilise weak democracies, though corrupt and incompetent. Debt relief promotes economic growth and foreign investment. In fact, economists have questioned justification of loans given to prop up congenial regimes. They hold that a nation is not obliged to pay such `odious debts'(a personal liability) showered upon a praetorian (p. 252 ibid.). Legally also, any liability financial or quasi-non-financial, contracted under duress, is null and void. Sachs (1989) inferred that debt service costs discourage domestic and foreign investment. Kanbur (2000), also, concluded that debt is a drag on private investment.
FDI. Pakistan should improve `ease of doing business' to attract foreign-direct investment. According to World Bank, Pakistan ranks 136 among 190 economies in the ease of doing business, according to the latest World Bank annual ratings. State Bank of Pakistan reported on February 18 that foreign direct investment (FDI) during July-Jan FY19 declined by over 17 per cent compared to the same period last year. Pakistan's prime export sector is stagnant (overtaken by China and Bangladesh). It suffers from low investment in modern machinery, energy shortages, and inadequate efforts to integrate into global supply and retail networks.
Learning from India
India ranks 77th. As of February 2019, India is working on a road map to achieve its goal of US$ 100 billion worth of FDI inflows. In February 2019, the Government of India released the Draft National e-Commerce Policy which encourages FDI in the marketplace model of e-commerce. According to World Bank, private investments in India is expected to grow by 8.8 per cent in FY 2018-19 to overtake private consumption growth of 7.4 per cent, and thereby drive the growth in India's gross domestic product (GDP) in FY 2018-19.
Apart from being a, Foreign direct investment (FDI) is a debt-free primum mobile economic growth. Foreign companies invest in India to take advantage of relatively lower wages, special investment privileges, such as tax exemptions, etc. share technical know-how and generate jobs.
India relaxed FDI norms across sectors such as defence, public-sector undertakings, oil refineries, telecom, power exchanges, and stock exchanges.
Equity inflows in India in 2018-19 stood at US$ 44.37 billion. During 2018-19, the services sector attracted the highest FDI equity inflow of US$ 9.16 billion, followed by computer software and hardware – US$ 6.42 billion, trading – US$ 4.46 billion and telecommunications – US$ 2.67 billion. Most recently, the total FDI equity inflows for the month of March 2019 touched US$ 3.60 billion. During 2018-19, India received the maximum FDI equity inflows from Singapore (US$ 16.23 billion), followed by Mauritius (US$ 8.08 billion), Netherlands (US$ 3.87 billion), USA (US$ 3.14 billion), and Japan (US$ 2.97 billion). India is the top recipient of Greenfield FDI Inflows from the Commonwealth, as per a trade review released by The Commonwealth in 2018. In October 2018, VMware, a leading software innovating enterprise of US has announced investment of US$ 2 billion in India between by 2023. In August 2018, Bharti Airtel received approval of the Government of India for sale of 20 per cent stake in its DTH arm to an America based private equity firm, Warburg Pincus, for around $350 million. In June 2018, Idea's appeal for 100 per cent FDI was approved by Department of Telecommunication (DoT) followed by its Indian merger with Vodafone making Vodafone Idea the largest telecom operator in India In May 2018, Walmart acquired a 77 per cent stake in Flipkart for a consideration of US$ 16 billion. .In February 2018, Ikea announced its plans to invest up to Rs 4,000 crore (US$ 612 million) in the state of Maharashtra to set up multi-format stores and experience centres.
Kathmandu based conglomerate, CG Group is looking to invest Rs 1,000 crore (US$ 155.97 million) in India by 2020 in its food and beverage business, stated Mr. Varun Choudhary, Executive Director, CG Corp Global.
International Finance Corporation (IFC), the investment arm of the World Bank Group, is planning to invest about US$ 6 billion through 2022 in several sustainable and renewable energy programmes in India. As of February 2019, the Government of India is working on a road map to achieve its goal of US$ 100 billion worth of FDI inflows.
In February 2019, the Government of India released the Draft National e-Commerce Policy which encourages FDI in the marketplace model of e-commerce. India is planning to allow 100 per cent FDI in Insurance intermediaries in India to give a boost to the sector and attracting more funds. Revised FDI rules allow100 per cent FDI in the marketplace based model of e-commerce. Also, sales of any vendor through an e-commerce marketplace entity or its group companies have been limited to 25 per cent of the total sales of such vendor.
In September 2018, the Government of India released the National Digital Communications Policy, 2018 which envisages increasing FDI inflows in the telecommunications sector to US$ 100 billion by 2022.
In January 2018, Government of India allowed foreign airlines to invest in Air India up to 49 per cent with government approval. The investment cannot exceed 49 per cent directly or indirectly.
No government approval will be required for FDI up to an extent of 100 per cent in Real Estate Broking Services.
In September 2017, the Government of India asked the states to focus on strengthening single window clearance system for fast-tracking approval processes, in order to increase Japanese investments in India.The Ministry of Commerce and Industry, Government of India has eased the approval mechanism for foreign direct investment (FDI) proposals by doing away with the approval of Department of Revenue and mandating clearance of all proposals requiring approval within 10 weeks after the receipt of application.
The Government of India is in talks with stakeholders to further ease foreign direct investment (FDI) in defence under the automatic route to 51 per cent from the current 49 per cent, in order to give a boost to the Make in India initiative and to generate employment.
In January 2018, Government of India allowed 100 per cent FDI in single brand retail through automatic route.
Tax on the rich
Pakistan needs to learn from India's recent budget about innovative measures to tax the rich. With so many billionaire politicians and tycoons, it is an un-reaped bonanza. In India's recent budget, surcharge on individuals earning more than Rs 5 crore a year was raised up to 42.7%, even higher than US super-rich tax of 40% tax. India even contemplated imposing inheritance tax.
Pakistan's tax structure could be reformed in light of insights in IMF's Tax Law Design and Drafting (volume 1; International Monetary Fund: Victor Thuronyi, ed.1996.Chapter 10, Taxation of Wealth). Pakistan taxes `income-'tax capacity, not accumulated-capital to tax inheritance and estate.
Magnetised/Chip cards
Pakistan needs to adopt card based transactions to get rid of money-laundering and hawala (hand to hand) csh dealings.
Inheritance tax. India's Budget 2019enhanced taxes on the super-rich bracket. However, an inheritance tax also is on the anvil. This tax suits Pakistan the most. India did away with English zamindari system (British gifts of estates) in 1948. But, Pakistan is barred from putting upper limit on private property and undertaking land reforms because of Shariat Appellate Bench of the Supreme Court decision dated August 10, 1989. The verdict was delivered nine years after it was first filed by the Qazalbash Waqf, a religious charity based nearby Lahore. It was a 3-2 split decision and was made effective from March 23, 1990.
Inheritance tax is a tax that you pay when you receive money or property from the estate of a deceased person. Unlike the estate tax, the beneficiary of the property is responsible for
paying the tax, not the estate. The key difference between estate tax and inheritance tax lies in who is responsible for paying it. An estate tax is levied on the total value of a deceased person's money and property and is paid out of the decedent's assets before any distribution to beneficiaries. Once the executor of the estate has divided up the assets and distributed them to the beneficiaries, the inheritance tax comes into play. The tax amount is calculated separately for each individual beneficiary, and the beneficiary must pay the tax.
Basic needs
Unsupported by health-care units, the health cards in Pakistan are another hoax. Merging civil and military outfits, the government should evolve a universal health-care, education and housing system. To begin with defence-paid military and civilians should be equally entitled at military health facilities.
India has a vision of US$5 trillion economy, with $100 million FDI to provide basic needs to its people_ tapped water supply, closeted toilet, bank account to receive aid, enhanced scholarships, creating world's best universities, health cover, shelters and ,minimum taxes on self-built houses. Regrettably, focused on bail-outs, Pak planners have no Weltanschanschauung (world view), though it cost nothing.
Iran travel sector: Ups and downs since U.S. reimposed sanctions
Last November, the Trump administration reinstated sanctions on Iran, mainly the ones that had been lifted under the 2015 nuclear deal, in order to batter Iran's economy, however, according to official data, they have so far failed to lessen foreign arrivals to the Islamic Republic.
Although the sanctions together with anti-Iran propaganda campaigns have decreased Western tourists but the country has managed to compensate and even improve by doing its best to attract more from neighboring states.
When it comes to outbound tourism, the effect of sanctions are seemingly more obvious as sharp rises in the value of foreign currencies against rial have pushed up the costs of traveling in the country.
A total of 1,759,749 Iranians traveled abroad in the first quarter of the current Iranian calendar year (March 21-June 21), indicating a 6.5% decrease compared with 1,882,414 outbound tourists in the same period last year, financialtribune.com reported in an article released on Monday.
"Nearly 7.8 million foreign nationals visited Iran over the past year that shows a 52.5 percent increase year on year. The country hosted 5.1 million travelers in 1396 (March 2017-18)," deputy tourism chief Vali Teymouri said in April.
"One of the shortcomings in Iran's tourism industry is the government's issuance of work permits to travel agencies without taking into consideration the number of inbound and outbound tourists. Less than 5% of travel agencies in Iran are active in organizing inbound tours, whereas 95% of them have focused on outbound tourism," Hormatollah Rafiei, the head of Travel Agents Guild Association, said.
To tackle such harms, the association has decided to set up a committee tasked with curtailing the number of travel agencies' closure by channeling them toward conducting more inbound tours.
"In two months, between 30 and 50 agencies are going to direct their activities toward attracting tourists from 10 countries, including Iraq, Afghanistan, Turkey, Pakistan, Turkmenistan, Georgia, Armenia and China," Rafiei added.
Regarding to the downfall of potential Western visitors, Skift Inc., a New York City headquartered media company that provides news, research, and marketing services for the travel industry, said in July article that "Despite setbacks, [international] tour operators are optimistic about long-term growth in tourism to Iran, which in recent years has stepped up efforts to increase international visitation and has the stated goal of attracting 20 million annual visitors by 2025.
While the U.S. State Department has long issued strong advisories against traveling to Iran and despite tensions between the two countries, tour operators who spoke with Skift strongly disagree, maintaining that Iran has proven to be a safe and remarkably hospitable place for travelers, including Americans.
"It is a country that is often portrayed as unwelcoming, but the reality is quite the opposite," said Jenny Gray, the global product and operations manager of the Australia-based Intrepid Travel.
"Iranians are warm, friendly and eager to show off their country to foreigners. The feedback from our travelers is a testament to this."
"Once they [Iranian authorities] have been approved for entry [issuing visas], people are welcomed warmly—we've never encountered a problem or even a cold shoulder," said Robin Pollak, the president of Journeys International, which is offering Iran tours since 2015.
"People in Iran are very curious about visitors from a culture that is off-limits to them. They understand that American visitors do not reflect the way America is portrayed to them by their government," she added.
To compensate the fall, Iran has turned to ease traveling for its target markets which are people from Iraq, China, Republic of Azerbaijan, Afghanistan, Turkey, Pakistan, and several other countries who arrive in Iran for medical, pilgrimage and cultural heritage purposes.
Some two million Iraqi nationals visited Iran during the first seven months of the past Iranian calendar year (ended on March 20), constituting Iran's largest source of inbound passengers.
Mousa Tabatabai, assistant to Iran's ambassador to Baghdad, told Al-Monitor in early July, "The number of Iraqis arriving in Iran for religious tourism and treatment is growing bigger on a yearly basis. This is added to those who travel to Iran to see their relatives. The visas are issued depending on the demand."
"There are 2-3 million Iraqis arriving in Iran every year. Such a figure will more likely increase as the visas have become free of charge between the two countries," Tabatabai explained.
Iran also eyes to have a bigger share of Chinese tourism, as it, in a unilateral measure, recently approved to waive the visa requirement for the Chinese passport holders.
To encourage and reassure sightseers, the Iranian government has decided not to stamp the passports of foreign tourists to help them skip the U.S. travel ban.
"President Hassan Rouhani assigned the airport police not to stamp passports of foreign tourists. Taking into consideration the fact that America is practicing the economic terrorism plans, and people who travel to Iran may feel a bit afraid that they may be pressured by America," Government spokesman Ali Rabiei said earlier this month. He added that this can invite more tourists to Iran.
The World Travel & Tourism Council's latest report indicates that Iraq was the main source of tourism for Iran in 2018, as Iraqis constituted 24% of all inbound visitors. Other major sources were Azerbaijan (17%), Turkey (8%), Pakistan (4%) and Bahrain (2%). The remaining 46% came from the rest of the world.
WTTC's review of tourism spending in Iran in 2018 shows 93% of visitors spent for leisure purposes while only 7% spent on business purposes. The council ranked Iran 20th from among 185 countries in its 2017 power ranking, which evaluates countries in terms of absolute size growth measured in U.S. dollars in the field of travel and tourism.
The 2019 Travel Risk Map, which shows the risk level around the world, puts Iran among countries with "insignificant risk", a category where the UK, Denmark, Switzerland, Norway, and Finland are placed in.
The country boasts hundreds of historical sites such as bazaars, museums, mosques, bridges, bathhouses, madrasas, mausoleums, churches, towers, and mansions, of which 22 being inscribed on the UNESCO World Heritage list.
Currently, Iran's constant efforts to recover the value of Iranian rial against the U.S. dollar have paid off. The national currency is strengthened about eight percent in the open market over the past month to 125,450 per dollar, traders in Tehran, according to prices compiled by Bloomberg from foreign-exchange websites.
Travel associates see better prospects for tourism sector of the country as policies for shielding the currency against the U.S. sanctions are taking effect.
From our partner Tehran Times
Russia races for the African market
Russia plans to offer trade subsidies and investment guarantees as an emergency support for Russian companies to penetrate into African markets, part of the strategy for the development of economic ties between Russia and Africa, according to an official report released by the Ministry of External Affairs.
The report indicated that Business Council had discussed a wide range of issues on promoting Russia and Russian businesses' interests in Africa. Noting further that Africa has huge natural resources still untapped, all kinds of emerging business opportunities and constantly growing consumer market due to the increasing population. It has currently become a new business field for global players.
There was a lot of interesting and demanding work ahead, Foreign Minister Sergey Lavrov said at the Ministry's Business Council meeting held on July 16 in Moscow. He added "perhaps, there is a need to pay attention to the experience of China, which provides its enterprises with state guarantees and subsidies, thus ensuring the ability of companies to work on a systematic and long-term basis."
He urged Russian entrepreneurs, both small and medium-sized, to race against other foreign players to get access to the African markets and its trading resources, be fearless of competition and rivalry but play with adequate caution to save Russia's image in Africa.
"We find it important to estimate options for attracting small and medium-sized businesses to African markets. This segment of our cooperation is still insignificant," he stated.
"We rely on the existing and strengthening foundation of Russian-African cooperation. This year we have significantly intensified political dialogue, cooperation between parliaments and civil societies," Lavrov said.
"This positive groundwork allows us to convert this into increasing trade, economic and investment exchanges, to expand banking cooperation, the implementation of mutually beneficial projects," he pointed out.
Lavrov, however, underscored the fact that trade and economic relations have reached a new level, and "the first ever Russia-Africa summit, which is to be held in October in Sochi, would give a special impetus to these processes."
The first Russia–Africa summit scheduled to take place in Sochi on October 24 and will be co-chaired by President of Russia Vladimir Putin and President of Egypt Abdel Fattah el-Sisi, who currently chairs the African Union.
In June, Moscow hosted a shareholder meeting of the African Export-Import Bank, as well as the Russia-Africa Economic Conference. Early July, the Russia-Africa Parliamentary Conference was also held as part of the International Development of Parliamentarianism Forum, which took place in Moscow.
During the plenary session on Russia-Africa held July 3, the former Special Presidential Representative to Africa, Professor Alexey Vasileyev, pointed out that the level and scope of Russian economic cooperation with Africa has doubled in recent years, "but unfortunately Russian-African cooperation is not in the top five among the foreign investing players in Africa."
Specifically about trade, Vasileyev noted that not all African countries have signed agreements with Russia, for example, on the abolition of double taxation. He urged African countries to make trade choices that are in their best economic interests and further suggested that Russia should consider the issue of removal of tariff and non-tariff restrictions on economic relations.
In order to increase trade, Russia has to improve its manufacturing base and Africa has to standardize its export products to compete in external markets. Russia has only few manufactured goods that could successfully compete with Western-made products in Africa.
The former Presidential Envoy believes that it is also necessary to create, for example, free trade areas. "But before creating them, we need information. And here, I am ready to reproach the Russian side, providing little or inadequate information to Africans about their capabilities, and on the other hand, reproach the African side, because when our business comes to Africa, they should know where they go, why and what they will get as a result," Vasileyev told the gathering of African parliamentarians.
Interestingly, there are few Russian traders in Africa and African exporters are not trading in Russia's market, in both cases, due to multiple reasons including inadequate knowledge of trade procedures, rules and regulations as well as the existing market conditions, he pointed out.
"The task before us, especially before the both parliaments, is to harmonize the norms of trade, contract and civil law. The parliamentarians of the two sides have the task to work together on a legislative framework that would be in the interests of both sides. This should be a matter of priority," Vasileyev concluded.
Whether Moscow will move from mere intentions to concrete actions, with commitment and consistency, remains largely to be seen in the subsequent years, according to policy experts and observers who monitor developments between Russia and Africa. According to official reports, Russia has a positive dynamics of trade with Africa, its trade exceeded US$20 billion in 2018.