The Mittal/Arcelor case in the interpretation of the School of Economic Warfare
Among the examples of economic warfare provided by the School of Economic Warfare in Paris, it is worth mentioning the case of Mittal's takeover of Arcelor and the situation of European iron and steel industry vis-à-vis financial globalization.
Over the years, the increasing number of takeovers, unions and joint ventures became an for market competitiveness. In this context, some of the takeovers stand out as hostile financial actions aimed neutralizing the opponent. Such strategic maneuvers are a significant source of concern for economic operators, as they observe the reaction of both private and public sector, which is likely to intervene in order to protect the sectors of national interests.
The acquisition of Arcelor operated by Mittal is a case in point because it involves steel, which is both one of the symbols of the European industry and the main material for other productive and strategic sectors. Both Mittal and Arcelor were two titans of the steel sector: while Mittal's primacy consisted in the largest number of employees and produced materials, Arcelor could count on the most robust trade volume. In fact, when Mittal took it over, Arcelor was a very healthy company that had just incorporated the Canadian company Dofasco. Through this surprising trial of strength that no political or economic operator could have foreseen, Mittal secured a significant advantage on its competitors. In order to understand the strategic interests of this acquisition, it is necessary to examine Mittal's communication campaign and the lobbying role of all the players, from the steel market to public opinion.
Looking at the steel market trends between 1980 and 2005, it is possible to notice that since the minerals coming from the Soviet Union entered the global market in 1992, both prices and demand of iron ore and steel increased significantly. If it is true that over a hundred countries produce steel, there is only a small group of states that influence its market trend:  Brazil and Australia, for example, control 42% of the steel market.
Due to the impressive growth of recent years, China alone accounts for 40% of global steel production (349 million tons in 2005), of which only 3% is exported. One of the first crisis occurred when China decided to limit the export of carbon coke – the main fuel for blast furnaces. This resulted in a spike in prices of 600% and showed how a given economic choice (driven by the desire of full independence) had remarkable strategic repercussions.
In order to discuss the conflict emerged with the Mittal/Arcelor case, the School of Economic Warfare provides a deep analysis of the actors involved.
Mittal
The Mittal family was the majority shareholder of this company and its funds were located in tax havens. If on the one hand the choice of acquiring Arcelor was motivated by economic and fiscal reasons, on the other hand it also hides some interests that the economic warfare should explore. The Mittal family remained the majority shareholder (51%), whereas the remaining part was divided between investment funds and institutions. In designing such a stake distribution, Mittal showed its strategic intelligence: with such a property assets arrangement, it was impossible for Arcelor to regain its business through another takeover.
Arcelor
Since it is more difficult to convince more shareholders to sell their quotas rather than a single one, it is more difficult to take over a business when there are multiple owners. Therefore, from the strategic point of view, Arcelor's large pool of stakeholders discouraged competitors from acquiring it. Besides, Arcelor benefited from a strong political support on the international level thanks to its strong ties with governments and to its strategic appeal, since it was the symbol of a united Europe. The main shareholders of Arcelor –involved in the evolution of the company – were:
–              The Luxemburg government: traditional stakeholder, represented at that time by Prime Minister Jean-Claude Junker, who had been very active on the European level and who initially opposed the acquisition of Arcelor by Mittal.
–              The Belgian government, namely the Wallonia region, which also opposed Mittal acquisition after consulting Banque Lazard.
–              Colette Neuville, who held 2.5% of the stocks and represented the small shareholders, abstained from voting on Mittal acquisition. Even though she had such a small quota, Neuville could have played an important role due to the fragmentation of Arcelor ownership.
–              Romani Zaleski, French-Polish major shareholder and key man of Arcelor.
In order to secure its interests Mittal influenced decision makers and public opinion thanks to a network of associates:
–              John Ashcroft, representative of the U.S. Republican right-wing party, Attorney General between 2001 and 2005. At the end of his political career he founded a lobbying agency and was hired by Mittal because of his moral integrity and relations with several members of European governments.
–              Anne Méaux, press officer of Giscard d'Estaing, director of communication for Alain Madelin, who had entertained long term relations with prominent members of the French right-wing party.
–              Partner banks of Mittal Steels. There were five banks which acted simultaneously to support Mittal's takeover of Arcelor: Goldman-Sachs, Crédit Suisse, HSBC, Citigroup and Société Générale. Goldman-Sachs, which had been previously involved together with Citigroup in Arcelor's acquisition of Dofasco, played a prominent role in Mittal's takeover of Arcelor; Société Générale opened up an eight-million-euro credit line for Mittal.
Arcelor's network was quite complex. It mainly consisted in both personal and business relationships: the actors would pursue their own interests while immerged in a broader network of bigger interests that would tower over those of the single actors:
–              BNP Paribas and Calyon, Arcelor partner banks that had traditionally offered financial support.  Merrill Lynch and UBS drafted the strategy while other institutions were also involved: Michael Zaoui from Morgan Stanley (brother of Yoel Zaoui, main strategist of Mittal) was appointed by Arcelor Management Board to consider Mittal's offer.
–                  DMG – Michel Calzaroni, international communication agency, embraced market battles on behalf of food titans and French energy companies.
–       Public Opinion. In order to influence public opinion, Arcelor chose Publicis Group, second best rated consultancy and media acquisition company.
–       Skadden Arps, international law firm whose team was made of twelve professionals from France, Belgium and United Kingdom.
Mittal's acquisition of Arcelor was supported by a well-designed communication campaign. Communication capacities are an essential asset for big firms, especially for those with a large number of shareholders like in the case of Arcelor, where small investors represented 85% of shareholders. In fact, this was the main problem Mittal faced when acquiring Arcelor, even more than the legal and economic aspect or the anti-trust regulations. While competition authorities of the United States, Canada and European Union were in the process of approving this operation, Mittal was allocated huge economic resources in convincing thousands of investors to support its project.
Between the above mentioned personalities, Anne Méaux played a very special role in the deal: she chose a strategy using multiple communication tools (such as press conferences, advertising on business magazines, conference calls and travels to Mittal headquarters) in order to convince the investors of the opportunities of the project; in a context of economic warfare, these communication strategies are able to address competitors with hostile messages. Mittal's strategy was very detailed and engaged trade unions as well. Since February 2006, Mittal Steel had committed to communicate to Arcelor's trade unions representatives its intentions about the industrial plan supporting the acquisition. The main points were occupational advantages and better work conditions, together with promise of keeping in place the agreements they had previously made with Arcelor.
Mittal also conceived a special communication strategy targeting shareholders mainly using specialized press and popular weekly magazines. Communication agencies focused on conveying a very positive image of the leader Lakshimi Mittal, through describing him as a successful self-made-man able to gather consensus both between businessmen and public opinion. Their goal was portraying Mittal as a successful entrepreneur interested in the development of his country; this made him much different from foreign investors that delocalized investments and performed a "reverse colonization" both on the economic and cultural side.
Arcelor counter-campaign, instead, presented Mittal as an inferior competitor presenting an "Indian" offer, derogatorily referring to India as a poor country (quite inappropriate considering India's fast paced economic development).  Supported by the belief to be able to rely on state aid, Arcelor tried every possible way to contrast Mittal's attack and offered its small investors twice as much the dividends of 2005, hoping that they would have rejected Mittal's offer. Since Arcelor's strength consisted in the division of the ownership between small investors, in April 2006 this company offered another increase in the dividends. A month later, Arcelor announced to have received a very interesting takeover offer from a Russian company named Severstal: Mordachov, Severstal's tycoon, would have acquired 32% of the company and the investors would have benefited from even more advantageous distributions of the dividends. Due to the initial lack of enthusiasm of Arcelor's investors, Severstal decided to reduce its participation to 25% (that secured its position as majority shareholder), while discouraging Mittal from acquiring Arcelor and reassuring small investors on their pretty substantial profits.
Mittal's decision to approach directly the group of Arcelor's investors resulted in a winning move: almost the entire management board of Mittal – included Lakshimi Mittal – met with 70% of Arcelors investors and established open communication. This helped convincing their counterpart of the advantages of their acquisition offer.
This way, Mittal Steel managed to buy 34% of the Arcelor's stake in May 2006. As the takeover took place, Mittal created the new management board in order to meet reassure the investors' concerns about Lakshimi Mittal's management, such as transparency of decision-making and compliance to share ownership arrangements. At the end of May, another key step was taken: in relation to a speculative investment fund, Goldman Sachs together with almost 30% shareholders requested to modify the approval procedure of Severstal proposal. At this point, the intervention of Zaleski – Arcelor's majority shareholder – helped reaching a final solution. Thanks to the alteration of the procedures that Goldman Sachs had requested, Zaleski managed to buy more than 7.8% stocks so that by June 25th, Arcelor was fused with Mittal Steel with a final agreement granting shareholders 10% profits.
This case study highlights the importance of economic warfare that aims at protecting strategic sectors of a given field, preserving the resources and ensuring the employment development of related fields and more specifically of the industrial sector.
Besides the economic aspect of this kind of warfare, the School of Economic Warfare in Paris insists on its geopolitical aspects. In this perspective, the case discussed above has a number of hidden implications. For example, Mittal's takeover of Arcelor can be interestingly considered as an operation aimed at containing Chinese expansionism.
Looking at the role of the United States, it is possible to argue that since the end of the Cold War, this country has adopted quite a unilateral approach in foreign policy that supported its role of world's first economic power. Whoever challenges the American power, automatically becomes a rival, especially on the economic level. In this regard, China is a dangerous competitor that is able to successfully join forces with some African countries: through investing in education without linking any conditionality of human rights respect or fight against crime, Beijing creates alliances in another continent and gains profits from its own investments.
Besides, the Chinese government even reached a number of agreements with South American countries that are not limited to the economic sphere but also involve cultural aspect like the spread of Chinese language and culture. In Asia, China and India sealed an important deal aimed at going beyond containing the historical rivalry between the two countries: promoting in the Asian continent an environment of cooperation that is able to challenge the dominance of the United States.
Since India is the only regional actor able to contain China, the USA repeatedly tried to engage India as a trade partner, as mentioned in the deal between the two countries sealed in 2000.
In order to ensure its own economic growth and independence from other actors, China and India increased significantly their steel production and manufacturing.
In 2005, China's consumption of steel accounted for one third of the world steel market and the very same year, Beijing became a prodigious exporter of steel. In the same timeframe, India's steel production exceeded the needs of the country and this compromised supply-demand balance. In such a delicate phase for the steel sector, the political world did not welcome Mittal's acquisition of Arcelor because of its impact on the strategic balance of power. From the United States perspective, Mittal was quite interesting and profitable:
–              according to the authorities of the country, Mittal Steel group was not Indian;
–              the reason for Mittal's economic expansion was China. In fact, in 2004 Mittal was the first foreign company that managed to acquire 37.17% of a Chinese steel company.
The US financial community welcomed the fusion between Arcelor and Mittal, but the Department of Justice opened an investigation in order to make sure that the US could continue import large amount of steel from Arcelor. Besides, even on the financial level, Mittal's acquisition of Arcelor confirmed the general world trend of the strategic formation of a few stable economic hubs.
As a final consideration on this topic, the European Union's behavior vis-à-vis Mittal's operation was quite surprising. Even though the EU originated from European Coal and Steel Community, (the organization promoting free trade for coal and steel), it did not adopt any measure to protect such a strategic sector whose value was both economic and symbolic.
Côte d'Ivoire: Robust growth under the looming threat of climate change impacts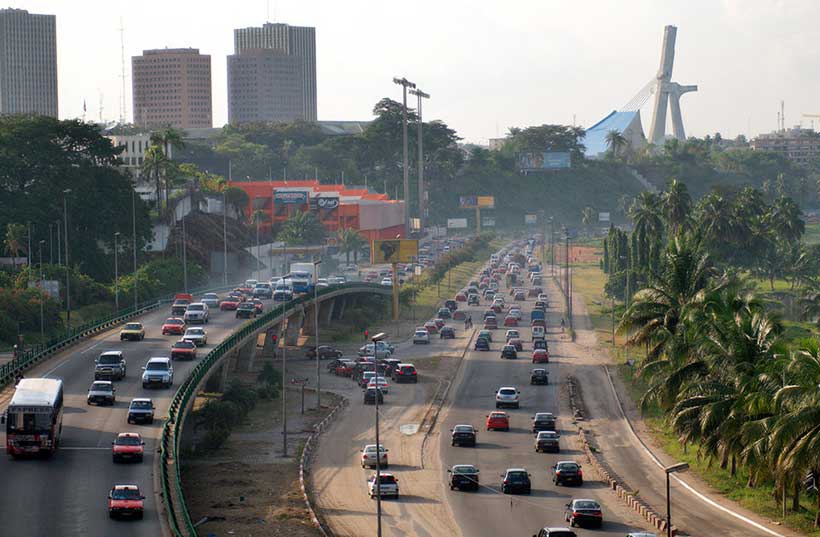 According to the Economic Update for Côte d'Ivoire, published today, the short- and medium-term outlook for the Ivorian economy remains positive. The economy is expected to maintain a steady trajectory, with GDP growth of 7 to 7.5% in the coming years. Titled "So Tomorrow Never Dies: Côte d'Ivoire and Climate Change," the report highlights the urgent need to implement measures to ensure that climate change impacts do not imperil this economic progress and plunge millions of Ivorians into poverty.
"The solid performance of the Ivorian economy, which registered growth of almost 8% in 2017, is essentially due to the agricultural sector, which experienced positive climate conditions. The economy also benefited from a period of calm after the political and social instability of the first half of 2017 and from more favorable conditions on international markets," said Jacques Morisset, Program Leader for Côte d'Ivoire and Lead Author of the report. "The Government also successfully managed its accounts, with a lower-than-expected deficit of 4.2% of GDP, while continuing its ambitious investment policy, partly financed by a judicious debt policy on financial markets."
However, the report notes that private sector activity slowed in 2017 compared with 2016 and especially 2015, which may curb the pace of growth of the Ivorian economy in the coming years. Against the backdrop of fiscal adjustment projected for 2018 and 2019, it is critical that the private sector remain dynamic and become the main driver of growth. This is particularly important in light of the uncertainty associated with the upcoming elections in 2020, which could prompt investors to adopt a wait-and-see approach.
As economic growth in Côte d'Ivoire relies in part on use of its natural resource base, the authors of the report devote a chapter to the impact of climate change on the economy. They raise an alarming point: the stock of natural resources is believed to have diminished by 26% between 1990 and 2014. Several visible phenomena attest to this degradation, such as deforestation, the depletion of water reserves, and coastal erosion. According to the Intergovernmental Panel on Climate Change (IPCC), climate change could reduce GDP across Africa by 2% to 4% by 2040 and by 10% to 25% by 2100. For Côte d'Ivoire, this would correspond to a loss of some CFAF 380 billion to 770 billion in 2040.
"This report sounds an alarm in order to spark a rapid and collective wake-up call," said Pierre Laporte, World Bank Country Director for Côte d'Ivoire. "Combating climate change will require prompt decisions and must become a priority for the country to maintain accelerated and sustainable growth over time."
The report pays special attention to coastal erosion and to the cocoa sector, which represents one third of the country's exports and directly affects over 5 million people. With 566 km of coast, Côte d'Ivoire now boasts a coastal population of almost 7.5 million people, who produce close to 80% of the national GDP. Two thirds of this coast is affected by coastal erosion, with severe consequences for the communities and the country's economy.
The Ivorian Government, which is already aware of this challenge and has prepared a strategy to confront it, must expedite its implementation. This would have the two-fold effect of developing a "green" economy and creating new jobs.
A future of work based on sustainable production and employment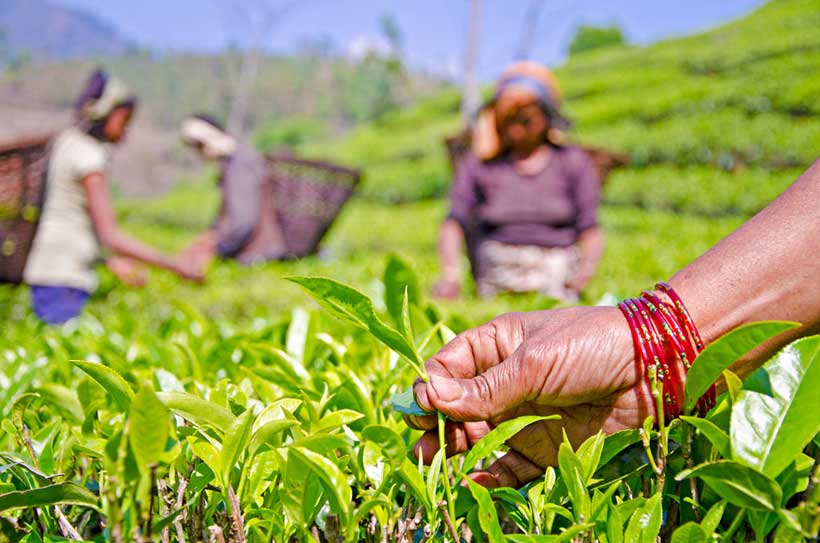 On the first Saturday of July each year, the international community celebrates the International Day of Cooperatives. This year's theme, Sustainable consumption and production of goods and services is timely, as the ILO works towards a future of work that is based on sustainable production and employment models.
As head of the ILO's Cooperative Unit, I have witnessed firsthand the positive impact of cooperatives' commitment to sustainable consumption and production.
In Northern Sri Lanka, for instance, after years of civil war, I saw how cooperatives helped build the resilience of local communities.
A rapid assessment at the start of the ILO's Local Empowerment through Economic Development project (LEED) indicated that cooperatives were the only "stable" structures present in Northern Sri Lanka before, during, and after the conflict. Since 2010, the project has been supporting agriculture and fishery cooperatives by securing fair trade certification for their products and helping them establish market links.
I've also listened to inspiring stories from other parts of the world of how cooperatives have joined forces to contribute to sustainable consumption, production and decent work – often through cooperative-to-cooperative trade.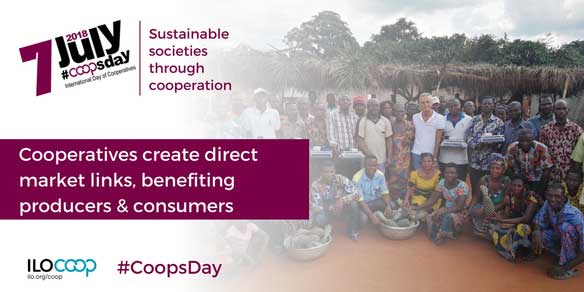 Some of these stories were shared at a recent meeting in Geneva of cooperative and ethical trade movements.
We heard how Kenyan producer cooperatives' coffee has found its way on the shelves of Coop Denmark and how biological pineapples from a Togolese youth cooperative are being sold in retail cooperatives across Italy. We heard how consumer cooperatives in East Asia have developed organic and ecolabel products, while educating their members about the working conditions of producers and workers, as well as on reducing food waste and plastic consumption. We also shared ILO experiences in supporting constituents in the field.
The emerging consensus from the meeting was that cooperative-to-cooperative trade can help lower the costs of trade, while ensuring fairer prices and better incomes for cooperative members and their communities. Opportunities exist not only in agricultural supply chains, but also in ready-made garments and other sectors.
Cooperatives at both ends of the supply chain have been joining forces to shorten value chains, improve product traceability and adopt environmentally-friendly practices. At the ILO we have been working with our constituents to improve the social and environmental footprint of cooperatives around the world.
As the ILO continues to promote a future of work that is based on sustainable production and employment models, a priority for us in the coming years is to facilitate the development of linkages between ILO constituents and cooperatives. The aim is to encourage joint action towards responsible production and consumption practices, the advancement of green and circular economies and the promotion of decent work across supply chains.
Source: ILO
Mongolia's Growth Prospects Remain Positive but More Efficient Public Investment Needed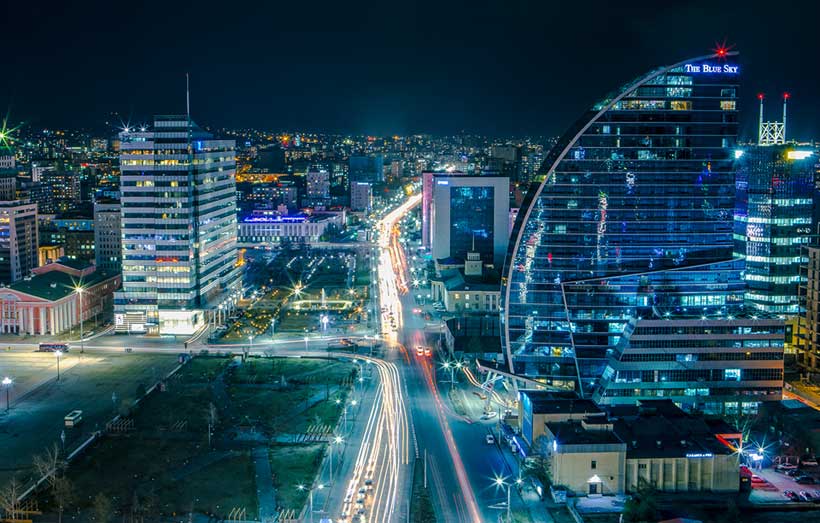 Mongolia's economic performance has improved dramatically with GDP growth increasing from 1.2 percent in 2016 to 5.1 percent in 2017 and 6.1 percent in the first quarter of 2018. While short- and medium-term economic prospects remain positive, Mongolia faces core structural vulnerabilities that hinder its potential, according to Mongolia Economic Update, the latest World Bank report on Mongolia's economy launched here today. The report also highlights the importance of improving efficiency of its public investment programs given extensive consequences from the overambitious and unrealistic investment programs implemented in the past.
"Last year was a good year for Mongolia with favorable commodities prices and the successful implementation of the government's economic recovery program," said Dr. Jean-Pascal N. Nganou, World Bank Senior Economist for Mongolia and Team Leader of the report. "This resulted in improved fiscal and external balances, triggering a slight decline of the country's public debt."
The recovery is expected to accelerate with a GDP growth rate averaging more than 6 percent between 2019 and 2020, driven by large foreign direct investments in mining. Other than agriculture, which was severely affected by harsh weather conditions during the winter, most major sectors including manufacturing, trade, and transport are expected to expand significantly. On the back of increasing exports and higher commodity prices, economic growth will continue to have a strong positive impact on government revenue, contributing to the reduction of the fiscal deficit.
The unemployment rate dropped to 7.3 percent in the last quarter of 2017, compared to 8.6 percent a year earlier. Still, it increased to 9.7 percent in the first quarter of this year, reflecting Mongolia's highly seasonal employment patterns due to difficult working conditions in the winter, especially in construction, agriculture, and mining.
The report highlights possible short- and medium-term risks including political risks, regional instability, climate shocks, and natural disasters. The most critical risk identified is a sudden relaxation of the government's commitment to full implementation of its economic adjustment program supported by development partners.
In addition, the economy remains vulnerable to fluctuations in global commodity prices and a productivity gap. The best long-term protection against these two vulnerabilities is the diversification of the Mongolian economy.
"To create a strong buffer against economic vulnerabilities, the government and donors should give a high priority to economic diversification that helps counter the ups and downs of the mining sector. Investing in human capital and strengthening the country's institutions are the best way to support diversification, together with sound investments in crucial infrastructure," said James Anderson, World Bank Country Manager for Mongolia.
The report takes a closer look at public investment programs implemented over the past five years, which surged until 2015, contributing to large increases in public finance deficits and the public debt. Mongolia needs to review and reshape its public investment policies and decision-making processes to improve efficiency of public spending, including clear project selection and prioritization criteria, as well as proper maintenance of existing assets.