This piece explores the controversial thesis that the United States strategically and consistently maneuvers against the emergence of regional hegemons across the globe. Whether it is Russia in the former Soviet space or China across the South China Sea, the United States works to disallow the expression of regional hegemonic power despite its own continued reliance on its global hegemony being accepted. Up to now, most examinations have considered this simply an exercise of American foreign policy and global positioning according to its own best interests. What has gone largely absent from this is how much our understanding of American hegemony (its structure, its theoretical underpinnings, and its ultimate purpose over time) can provide a better explanation not just of American positions but also the interaction with major regional powers in this first fifth of the 21st century.
What is more intriguing to this project is teasing out that consensual/coercive dynamic within American global hegemony, how it has impacted the development of regional power around the globe, and to what ultimate purpose. Some works have deftly pointed out that this consensual/coercive diode has quite literally created a dual state: the ever-famous democratic one and the less-recognized security state. The former is always highlighted by the United States and touted as the reason why American power should not ever be considered an empire proper, that its initiatives and actions can rightly be seen as endeavoring to help the global common good in numerous and diverse ways. The latter is less public but increasingly more potent and seems to be behind many global maneuvers that work against the ideals and principles of liberal Western traditions (think invasive mass surveillance, rendition and indefinite detention, torture, and the violation of sovereignty). While some like to point out these two 'states' of hegemony as diametrically opposed to one another, this work posits a perhaps controversial assertion: that they are instead two sides of the same American power coin and have, for years, regularly been interchanged, often with one being used to justify and rationalize the need for the other.
Some have even taken to giving it a sinister-sounding autonomous nickname, The Deep State. But this paper rejects the notion that the Deep State is something running perniciously alongside regular transparent power and undermining its most coveted principles. Rather, it is the functional amoral center of American foreign policy power and it has for a long time been actively serving the purpose of prolonging its global hegemony and preventing the emergence of any other contenders on the regional level. American hegemony is not resting on its laurels and it is not going complacently into the good night. It is, and has been, fighting tooth and nail for its continued dominance on the world stage and has viewed regional hegemonic power expression as a challenge of relevance that demands elimination.
This is not so much global conspiracy theory as merely sound strategy. The United States from the very beginning of the unipolar era has strongly sought to have its power equated not so much to its own individual rational pursuit of national security interests, but rather as the projection of what some call 'democratic hegemonism.' This form is easily the most benevolent: not linked to either single-state dominance or class superiority, democratic hegemonism is seen as a fragile consensus of ideals, perceptions, and values demanding a nurturing environment of like-minded states striving to achieve an international system epitomized by civil liberties, freedom, social activism, and transparent democratic institutions. While this is indeed laudable as a goal for humanity, it is curious that we have not been able to draw strategic lines between this project and the manner in which America has always tried to project is global power hegemonically. If you can get others to buy into the idea that your power is somehow 'good for all,' then anyone rising to assert their own grander power gestures would not just be about themselves, or even about challenging the United States, but actually serving as agitators against the common global good.
It is an interesting conception, given that the US has so actively tried to suppress publicity away from its pursuit of national interests and cloak/veil them instead under the guise of this benevolent form of hegemony. In short, rather than being two different kinds, the security state in America has sought to rationalize its own actions by convincing others it is in fact working for democratic hegemonism. Indeed, another form of this has been how globalization (the supposed projection of democratic economic hegemonism for the benefit of all) has been accompanied by a powerful increase in American military spending and investment in military R&D. Indeed, the foreign sales of American weaponry has de facto resulted in the deputizing of the select chosen few to act as regional stewards in the name of American global hegemony.
America has always prospered under this idealized image projected outward across the globe. Some might even argue it has been a powerful driver of policy. But what is more likely is that the driver of the policy has been institutionalizing American global hegemonic power and using these idealized images as the means to get to that end. It is this aspect of double standards that levels accusations of hypocrisy against the United States and fuels some of the most virulently powerful anti-Americanism. Indeed, this work is an advancement of what has now been considered a time/context-dependent argument: most of the above critiques exploded during the mid-to-late 00s, what with America in the throes of two open wars and countless other military maneuvers in the Global War on Terror. They were ostensibly anti-Bush critiques about what had been done to real American values, as it were. But we have had two new Presidents since George W. Bush and our foreign policy positions and global power projections have not dramatically altered. Thus, these critiques need to be reevaluated not in the light of simply criticizing a president but in assessing the continued American desire to maintain its global hegemony. And that desire goes beyond individual leader personality and above political party.
Be warned: this is not a hyper-liberal diatribe against the US trying to maximize its power to the fullest. That is the realist system of international relations we still exist in today. It is, however, a criticism of the academy for not making the realization explicit of how the security state is literally pretending to represent benevolent democratic hegemonism while perhaps only pursuing selfish interests. This present argument adds a new dimension and relevance to the neorealist vs. Gramscian hegemony debate: the neorealist version emphasizes the role of a great power to set up institutions, policing, norms, etc. The Gramscian version focuses not on brute force but on ideas and consensus, on the establishment of dominance by consent through means of ideological and political leadership. To an extent, at least when it comes to American power, this debate has been a false one: the so-called struggle between the security state and democratic hegemonism in America has been no struggle at all. The relationship was misdiagnosed: America has, in the 21st century, been propping up a publicly-declared Gramscian notion of hegemony while simultaneously enforcing it and overwhelming potential regional challengers to it with a decidedly aggressive neorealist form of great power hegemony. This combination, never before made explicit, has been monumentally successful in frustrating and blocking regional hegemonic efforts to influence critical global security neighborhoods, especially given the United States has engineered a powerful misdirection against many fine intellectuals: by making them believe in a fictitious Deep State that is secretly marauding against more transparent American interests, they are missing the less mysterious but perhaps even more impressively dangerous political reality.
Typhoons and this Week's Typhoon of Sex Abuse
Hurricane Florence downgraded to Category 1 but still huge in moisture content will continue to pour rain on Georgia and the Carolinas over the weekend.  At the same time, Typhoon Mangkhut in the Pacific will be ravaging the Philippines, Hong Kong and China.  It is larger and much more powerful, a category 5, and the Philippines, which lacks the infrastructure and resources of the others, is expected to suffer the worst.
Meanwhile another typhoon of sorts is hitting the U.S.   Powerful men topple as women shame them through the #MeToo movement.  The latest is Leslie Moonves the head of CBS one of the major U.S. TV networks.  Apparently, Mr. Moonves had the habit of forcing himself, his attentions and his anatomy on vulnerable young females working for him.
This particular typhoon has now enveloped Judge Brett Kavanaugh, the new Supreme Court nominee who would have shifted the court decisively to the right.  A letter has appeared and forwarded to the FBI for further investigation.  It recalls a high school incident over which the other party wishes to remain anonymous.  Is this the beginning of the end for Mr. Kavanaugh?  One never knows.  Justice Thomas survived some very troubling appalling allegations by Anita Hill.  She has been chosen now to lead the recently formed Hollywood Commission on Harassment.
Ants in the pants or in this case the cassock are in the news once again.  In Germany, some 1670 Catholic priests committed some form of sex abuse on 3677 minors between 1940 and 2014; so finds a study commissioned by the church.  One in six cases involved rape.  The authors noted the figures and the extent of the abuse may be higher as some records had been "destroyed or manipulated".  The work was extensive enough that three German universities participated in the study, which examined 38,000 documents obtained from 27 German dioceses.
The state of Kerala, home to one of the largest Christian populations in India, has seen protests by nuns and their supporters over the rape of a nun by a bishop.  The nun lodged a formal complaint with the police on June 27 claiming abuse by Bishop Franco Mullackal over two years.  So far no action by the police, who pushed from both sides probably wish the whole issue would disappear.  As she made the complaint after the bishop went to the police claiming she and five other nuns were harassing and blackmailing him, some politicians have questioned her account.
Yet former nuns have previously raised the question of a climate of sexual abuse in the Kerala Catholic Church.  Babies born from such liaisons are often murdered says former Sister Mary who now runs an orphanage.  She saved one such child from the mother, a nun, who was trying to kill the newborn by drowning it in a toilet tank.  "That boy is a student who lives the life of an orphan," she adds.  She thinks priests should be allowed to marry.  Then there is another former nun, Sister Jesme, who wrote openly about sexual abuse in her book, "Amen:  The Autobiography of a Nun" after she left her Catholic order.  She has severed all ties.
Add the abuse of boys by a charismatic priest in Chile, and we have news stories covering four continents just this week alone.  That the Catholic church needs an overhaul, at least in this respect, must be clear to the pope and his advisers.  Of course medical science now allows chemical castration, a reversible process.  And then there is marriage as the good sister suggests.
The sexual exploitation of the weak and vulnerable by the powerful transgresses religious and secular boundaries.  Not for nothing is 'the director's couch' a metaphor.  The fault in the end lies with society, and a pervasive 'wink and nod' corporate culture that often still prevails.
Fear in the White House and Trump's Foreign Policy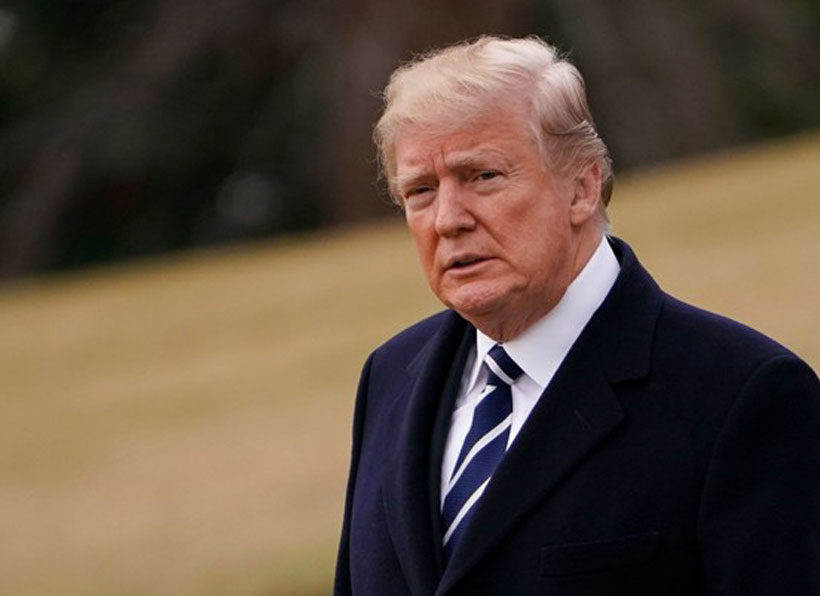 The sensation this week is Bob Woodward's book on the Trump White House titled, "Fear:  Trump in the White House."  It shows a President Trump universally disparaging his own White House staff, even cabinet members.  His first Chief of Staff Reince Priebus is likened to a rat, "He just scurries around."  Attorney General Jeff Sessions is, "mentally retarded.  He's this dumb Southerner.  He couldn't even be a one-person country lawyer down in Alabama".  To commence Secretary Wilbur Ross:  "You're past your prime."  He could well be, otherwise he would have resigned following such a clear and direct indication of no confidence.
As can be expected such 'favors' are reciprocated.  Thus Chief of Staff John Kelly, "We're in Crazytown."  He is alleged also to have called President Trump an "idiot' repeatedly.  Defense Secretary James Mattis told an aide that Trump understands foreign policy at the level of a "fifth or sixth grader".  Of course, former Secretary of State Rex Tillerson was once quoted in news reports as calling Trump "a f****ing moron".
All of which serves as an introduction for a quick look at Trump's foreign policy.  To say it is unorthodox is to minimize the upending of the status quo ante.  He has simultaneously angered European allies, Canada and Mexico, threatened trade war with China and broken the Joint Comprehensive Plan of Action agreement with Iran.  He has embraced Israel's Netanyahu in the tightest hug seen, moving the U .S. embassy to Jerusalem — the sole major power to do so — and dumping the Palestinians in a garbage bin of misery by cutting US funding for their UN Relief and Works Agency lifeline.
His reflexive attack on Syria following a chemical attack in the country established a trigger-happy Trump reputation, which might paradoxically have helped negotiations with North Korea.  Tensions have subsided following the summit and the North Koreans have dismantled nuclear testing facilities, although it would be naive to imagine they will give up nuclear weapons.  The ambiguity of informal promises continues to cause mild acrimony.
Mr. Trump is not getting a new wall from Mexico but a new NAFTA has been agreed upon pending Canada's decision.  The White House says it will continue talks with its northern neighbor.  The issues with Canada are of course different from Mexico.
For several decades, Donald Trump has been accusing America's allies notably the major European powers and Japan of getting a free ride on defense while they focus their resources on improving their own quality of life.  He wants Europeans to abide by the NATO stated goal of spending at least 2 percent of GDP on defense.  A  majority now have plans to do so by 2024.
Chinese President Xi Jinping has neatly side-stepped a trade war.  As early as April 2018, he showed a willingness to compromise, pledging to reduce barriers to foreign investment in his country.  Meanwhile, more tariffs escalating tensions continue to be imposed by both sides as trade negotiations continue and China enjoys a huge trade surplus.
The wily Vladimir Putin manages to maintain good relations with countries that are sworn enemies to each other, for example Israel and Iran.  He is selling arms to NATO member Turkey and he has had a friendly summit with Mr. Trump … plus he is getting his own way in Syria.
So the report card on Trump's foreign policy?  He is being taken seriously by his allies as he continues to be outflanked by China and Russia.
Tussle between America and Turkey: The Whole Story
An economic tussle between the US and Turkey has heightened over the past few months. Both countries are continuously imposing sanctions to paralyze each other economically. But why they are doing so? First of all, we have to keep in view the main reasons behind this tussle.
This tussle started after failed coup attempt by the Turkish Army on July 15, 2016 on which, a week after, Recep Tayyip Erdogan blamed US-based cleric Fethullah Gulen for failed bloody coup attempt to topple Erdogan's government and behind this failed coup attempt for Marshall Law, Gulen network was of intention to remove Erdogan from the way and to promote his philosophy of moderate Islam. According to Gulen, Turkey was heading backward because of Erdogan's conventional and orthodox policies. Erdogan then accused Gulen of conspiring to overthrow him from the government by building a network and officially declared the Gulen movement a terrorist organization in 2016. Erdogan and Gulen were once allies until Gullen opened a corruption probe into Erdogan's inner circle in 2013. Turkey's repetitive requests for Fethullah Gulen's extradition from the US to face trial were rejected by the US saying they need a proper evidence of Gulen's involvement first.
Fethullah Gulen is a Turkish Preacher, imam, and writer, currently living in self-imposed exile in the United States. He is the founder of Gulen movement known as Hizmet which is 3 to 6 million strong volunteer-based movement mostly focused on education, hard work, altruism, and modesty. This movement serves in Europe, the United States, Asia, and Africa.
This rift intensified more when Andrew Brunson, an American pastor, currently living in Turkey, arrested by the Turkish government in October 2016, has taken to the court to face trials over an allegation of alleged espionage on behalf of Kurdish insurgents and Gullen network and involvement in the failed coup attempt in 2016. He was under detention of Turkish government for 600 days, almost 2 years, is now released from jail due to health issues and placed under house arrest on July 25, 2018. The US secretary of state, Mike Pompeo, welcomed Andrew Brunson's release from prison but said it is not far enough and demanded his complete release as they have not seen any credible evidence against Mr. Brunson but Turkish authorities neglected continuous demand for Brunson's release by American policymakers.
Donald Trump rebuked Turkish authorities over their decision for not releasing their man in his tweet and said, "this is a total disgrace that Turkey will not release a respected American pastor, Andrew Brunson, from prison. He has been held hostage far too long. Erdogan should do something to free this wonderful Christian husband and father. He has done nothing wrong and his family needs him." Turkish prosecutors are seeking a maximum prison sentence of 35 years for the pastor and the court has also imposed a travel ban on him.
The US's Vice President, Mike Pence in response to this, threatened Turkey in his interview and said, "on behalf of the United States of America, release pastor Andrew Brunson now or be prepared to face the consequences." Trump also said I thought Ankara and Washington had a deal that if Washington will help in the release of Turkish citizen in Israel on behalf of Ankara, they will fully release the pastor. Trump claimed, he urged the Israeli Prime Minister, Benjamin Netanyahu for the release of a Turkish citizen. However, Israel had even released Turkish citizen named Ebru Ozkan, on whom allegations are imposed that he was involved in abetting Hamas but Turkey instead, did not keep its words and moved the pastor to house arrest. Not fair. Not right.
In retaliation to Turkey's betrayal, Trump administration levied sanctions on two Turkish ministers (Minister of Justice, Abdulhamit Gul and Minister of Interior, Suleyman Soylu) over propaganda on Andrew Brunson, and also banned their entry into the US and made their assets even frozen to suppress Turkish government on August 1, 2018. In addition to this, Trump further reacted in ire and said, we are cutting back on Turkey and announced a doubling of tariffs on Turkey on August 10, 2018. He said in his tweet, "I have just authorized a doubling of tariffs on steel and aluminum with respect to Turkey as their currency, the Turkish Lira, slides rapidly downward against our very strong dollar. Aluminum will now be 20% and steel 50%. Our relations with Turkey are not good at this time." He did not care much about that Turkey is their NATO ally. Treasury secretary, Steven Mnuchin said, Turkey has "not proven to be a good friend" and we are ready to slap Turkey with more sanctions if President Recep Tayyip Erdogan refuses the quick release of an American pastor on August 16, 2018.
In reciprocation to the US's operations, Turkey took immediate steps by imposing heavy tariffs on products imported from the United States including cars, alcohol, and tobacco also on rice, nuts, cosmetics, paper, machines etc. Turkey placed 140% on alcohol, 120% on cars and 60% on tobacco and slaps sanctions on 2 US officials i.e., minister of Interior and Minister of Justice. Banned their entry into Turkey and had also frozen their assets. Turkey's President Recep Tayyip Erdogan said in a press conference, "our nation will boycott U.S. electronic goods. We will stop bringing iPhone. He said, if they have their iPhone, we have South Korea's Samsung as an alternative. In our own country, we have a Vestel."
Supporters were strongly fascinated by Erdogan's statement that "don't forget, if they have their dollars, we have our people, our God. We are working hard. Look at what we were 16 years ago and look at us now." As their deliberated trade tensions are at its peak, Turkish Lira shattered badly against the US's mounting dollar and tumbled up to 5%. Investors started to pull out their money from banks. Such withdrawals have also hurt other currencies. Argentine peso and Indian rupee touched their weakest level against the US dollar. Turkey's economy is suffering severely due to escalating sanctions by the US and is facing a currency crisis. Loss of $12 billion or more is expected to both countries amid their crumbling relations. According to the International Monetary Fund (IMF), it is also expected that these actions by the US can cause a loss of more than $500 billion to the whole world. It seemed like the only way for Turkey to get out of this crisis is by securing the help of IMF's rescue bailout but Turkey's Finance Minister Berat Albayrak said in a conference, there is no need to be panic, we will easily overcome this economic crisis and will emerge even stronger than before. He is taking its investors in confidence and also talks to France and Germany. Turkey is insistent that no matter what happens, they will not seek the help of IMF. President Recep Tayyip Erdogan and French President Emmanuelle Macron have agreed to improve bilateral relations as Turkey is passing through the dire strait. Turkey's Finance Minister Berat Albayrak engaged with German Chancellor Angela Merkel and have agreed to meet in Berlin to take steps for further enhancement of economic cooperation.
Turkish Lira was up 4% against US dollar following the conference call and reassuring words from French President Macron and Germany's Chancellor Merkel. Qatar pledged to invest $15 billion in Turkey's financial sector which will also help to stabilize and bolster their economy. Pakistan, Iran, and Russia have also announced to help Turkey in their impassable time and deplored the US's sanction on Turkey. Russian foreign minister calls US sanctions illegitimate. He further added that they are devising to end the US dollar's dominance and envisaging to trade with Turkey and other countries as an alternative currency. Turkey's president Erdogan also denied to stop trading with Iran after the cancellation of a nuclear deal between Iran and America and is likely thinking forward to purchase Russian Air Defense System if needed which America does not like.
On August 20, 2018, some assailants opened fire on the US Embassy in the capital Ankara. It has been suspected that this attack was carried out as a result of increased tensions between two NATO allies. Turkish Lira plunged further against the dollar after their spat with the United States on August 29, 2018. It has lost almost more than a quarter of its value. On the same day, Turkish media reported that Mohammad Ahmad, known as the spiritual son of Andrew Brunson, has been accused of being the link between the pastor and the Gulenist terror group. As on August 17, 2018, Turkish court in the province of Izmir, rejected an appeal to release Brunson, the lawyer of Brunson on August 30, 2018, has now decided that they would go to European Court of Human Rights.
The only way for both countries to reinstate their extremely disturbed relations is by reconciliation and consensus. Otherwise, the entire world would have to suffer from their delicate and shabby relationship.