How Can Parity Be More Proportional?
International diplomats located in Bosnia-Herzegovina have recently launched an initiative requesting the Parliament of one of Bosnia-Herzegovina's two entities, the Federation, to reconstitute its upper chamber, the House of Peoples, in line with "more proportional representation". Yet, how can representation in the House of Peoples be more proportional, when already based on the principle of parity? Sounds absurd, doesn't it? Representation can be based either on the principle of proportionality or on the principle of parity. When based on the principle of parity, it cannot possibly be more proportional. Moreover, such an initiative encroaches on the sovereign right of that very Parliament to constitute and reconstitute itself, without external interference.
Indeed, what does sovereignty mean in the present-day Bosnia-Herzegovina? In the rest of Europe it has been adopted, almost axiomatically, in the traditions of both Locke and Rousseau, that sovereignty is indivisible and inalienable. For, the will of the people, as the expression of sovereignty, can not be divided; otherwise, it ceases to be the will of the people and becomes a collection of individual wills and then the people can only be a collection of individuals. Also, sovereignty can not be alienated from its bearer: power may be transferred, but not will; it is impossible for any organ to exercise the sovereign will save the sovereign body itself. The state, as a state, can no more alienate its sovereignty than a man can alienate his will and remain a man. There is but one possible bearer of sovereignty, the people.
In Bosnia-Herzegovina, it has been accepted, no less axiomatically, in the tradition of its long-negotiated partition sponsored by international envoys, that this country's sovereignty can easily be divided, alienated from its people as a whole and transferred to its constituent ethnic elements and then consumed by its three ethnic oligarchies in the form of unrestrained political power over the pieces of territory assigned to them in the process of partition. Actually, such a divided sovereignty is treated as transferred to these oligarchies and consumed in the form of their private property over the resources found on the given pieces of territory.
Thus, whereas sovereignty is elsewhere treated as generated by a contract signed by free individuals, who thereby constitute themselves as the people and sovereignty as their general free will, in Bosnia-Herzegovina sovereignty is treated as dissolved by a contract signed, under the auspices of international envoys, by its three major ethnic groups, renamed for that purpose as 'constituent peoples', who thereby construct only a provisional state structure with no declared or acting bearer of sovereignty. 'Constituent peoples' are perceived as the contractors who should presumably be represented on the basis of the principle of parity in the parliamentary institutions, on the levels of both state and its two 'entities' (Federation of BiH and Republika Srpska), and it is only their three wills that are taken into account, although even they are not treated as sovereign, either, but only as dependent on each other's acquiescence.
Moreover, yet another part of the country's divided sovereignty has been transferred to the so-called High Representative (a diplomat appointed by major international powers), whose will may reign supreme over particular wills of the oligarchies claiming to represent their respective 'constituent peoples'. In this sense, as a part of the country's Constitution, the High Representative comes closest to the notion of the sovereign, although in practice this person rarely exercises his will and imposes his decisions on the three oligarchies in question. Still, the position in the Constitution makes the High Representative irremovable from the country's legal structure, in spite of the permanent efforts of the three ethnic oligarchies to eliminate this potential threat to their unrestrained power.
Yet, is such a multiple division and transfer of sovereignty truly a part of the Bosnian Constitution, or it is rather an arbitrary interpretation of the country's constitutional structure by both foreign diplomats and local politicians? In the preamble of the country's Constitution one can really find its sovereignty divided among several different categories, positioned as sovereignty's bearers:
Bosniacs, Croats, and Serbs, as constituent peoples (along with Others), and citizens of Bosnia and Herzegovina hereby determine that the Constitution of Bosnia and Herzegovina is as follows.(The Dayton Peace Agreement, Annex 4, The Constitution of Bosnia-Herzegovina)
A similar formula can be found in the Washington Agreement (1994), which preceded the Dayton Peace Agreement (1995) and served as the basis for creation of the Federation of BiH, as one of Bosnia's two entities:
Bosniacs and Croats, as constituent peoples (along with Others) and citizens of the Republic of Bosnia and Herzegovina, in the exercise of their sovereign rights, transform the internal structure of the territories with a majority of Bosniac and Croat population in the Republic of Bosnia and Herzegovina into a Federation, which is composed of federal units with equal rights and responsibilities.
Here sovereignty is divided between Bosniacs, Croats and others – whatever their ethnic identity or a lack of identity – and they are all treated as possessing a double identity,first as constituent peoples and then as citizens of the Republic of Bosnia and Herzegovina. For, the form 'constituent peoples (along with others)' presupposes that 'others' – whatever their ethnic identity or a lack of identity – are also to be treated as 'constituent peoples', along with Bosniacs and Croats. By analogy, Bosniacs, Croats, and Serbs, along with Others, are to be treated as both 'constituent peoples' and 'citizens of Bosnia and Herzegovina' in the Dayton Peace Agreement's Annex 4.But who can actually be proclaimed the bearer of sovereignty on the basis of these two constitutional acts?
Following the modern theories of sovereignty mentioned above, if sovereignty is to be regarded as indivisible and if, accordingly, there can be only one bearer, then the bearer must be the citizens of Bosnia-Herzegovina, acting as a whole. Then the 'constituent peoples' (Bosniacs, Croats, and Serbs, along with Others) are to be understood simply as the constituent elements of the whole, which cannot be treated as multiple bearers of sovereignty. And then the citizens may be represented in a unicameral parliament, founded on the principle of proportionality.
On the other hand, if we take sovereignty as divisible, the 'constituent peoples' maywell be regarded as its multiple bearers. Then, however, these 'constituent peoples' are not to be reduced only to Bosniacs, Croats and Serbs: the preambles used in both of these constitutional documents suggest that the category of Others is to be regarded as equal to the categories of Bosniacs, Croats and Serbs.
Constitution makers, obviously, had no clear answer to the question of sovereignty's (in)divisibility in the case of Bosnia-Herzegovina: instead of a formulation that would follow the principle of sovereignty's indivisibility (for example, "Bosniacs, Croats, and Serbs (along with Others) as citizens of Bosnia-Herzegovina"), they introduced the 'constituent peoples' as parallel to the citizens of Bosnia-Herzegovina and thus proposed a form of shared sovereignty between the citizens and the 'constituent peoples'. This shared sovereignty is reflected in the structure of the parliamentary institutions of Bosnia-Herzegovina and both of its entities: all the parliaments are bicameral, the lower chambers representing the citizens on the basis of election results in accordance with the principle of proportionality, and the upper chambers representing the 'constituent peoples' on the basis of the principle of parity.
Yet, even such relative consistency has ceased to exist in the practical implementation of these two principles. In the the upper chamber of the Parliamentary Assembly of Bosnia-Herzegovina, the House of Peoples, the principle of parity is applied only to representatives of Bosniacs, Croats and Serbs (each represented with 5 seats), while Others are totally absent, as if they do not exist in the Constitution's preamble among 'constituent peoples', along with Bosniacs, Croats and Serbs. In the upper chamber of the Parliament of the Federation of BiH, the House of Peoples, the principle of parity is again applied only to representatives of Bosniacs, Croats and Serbs (each represented with 17 seats), while the number of representatives of Others is arbitrarily reduced to only 7 seats, as if Others are not to be found among 'constituent peoples' in the Constitution's preamble, along with Bosniacs, Croats and Serbs, and as if the principle of parity can be applied selectively or in some reduced manner. Similarly, in the upper chamber of the Parliament of Republika Srpska, the Council of Peoples, parity is applied again only to Serbs, Bosniacs and Croats (each represented with 8 seats), while Others are represented with only 4 seats, as if they have not been put into the category of 'constituent peoples', along with Serbs, Bosniacs and Croats. In other words, even if we theoretically accept the possibility that sovereignty may be divided between the 'constituent peoples' and the citizens of Bosnia-Herzegovina, such shared sovereignty is in its constitutional implementation distorted to such an extent that only Bosniacs, Croats and Serbs are recognized as 'constituent', whereas Others are sometimes treated as partially constituent, with a reduced number of seats, and sometimes as non-constituent, that is, practically non-existent!
Obviously, when the principle of parity is applied in such a selective manner, it ceases to function as parity. Otherwise, Others would be represented in all these parliamentary institutions on the basis of parity, along with Bosniacs, Croats and Serbs. And then, it only means that Others have been permanently discriminated in the political reality of Bosnia-Herzegovina and that such a constitutional discrimination must be removed if the model of shared sovereignty is to be applied at all. If not, then full sovereignty must be given back to the citizens of Bosnia-Herzegovina, regardless of whether they link their identity to any of its ethnic groups or not. And that has to be reflected in the structure of all its parliamentary institutions: the Houses of Peoples should be abolished and the parliaments should then become unicameral, so that only the citizens would be represented in the Houses of Representatives, based on the principle of proportionality and the principle one person/one vote. Of course, for that purpose the country should get a new constitution, adopted by its own Constitutional Assembly, instead of the one tailored in such an inconsistent (and theoretically problematic) manner by foreign diplomats as a part of the international peace treaty.
However, the international diplomats calling for "more proportional representation"  obviously do not distinguish between, and directly mix up, the principle of proportionality and the principle of parity. They assume that the House of Peoples in the Parliament of the Federation of BiH is based on the principle of proportionality, and ask for more proportionality, although it is clear that parity is its sole founding principle. For, political representation can either be proportional, reflecting the proportion of actual votes for actual political parties and candidates, or it can be based on parity, reflecting the parity between the constituent elements of the entire constituency (presumably, of the country's population as a whole). As already noted above, it is the principle of parity in the House of Peoples that has been violated by under-representation of Others: while Croats, Bosniacs and Serbs are all represented with 17 seats in this House, Others are represented with only 7 seats. Yet, the diplomats do not pay any attention to this violation of the constitutional principle of parity. Instead, they suggest the Parliament to adopt even "more proportional representation" in its upper chamber (which, in practice, can only be over-representation of one of the groups already represented in line with the principle of parity), so as to even further undermine its founding principle of parity, already violated by the existing under-representation of Others!
Such a legal absurdity is certainly unsustainable and can only lead to the total dissolution of the existing constitutional order in Bosnia-Herzegovina, already distorted by the abandonment of the principle of indivisibility of sovereignty and further undermined by the selective implementation of the principle of parity in the parliaments' upper chambers. This brings us to a crucial point: either the parliamentary structures in Bosnia-Herzegovina will follow the logic of this request, abolish the existing provisional constitutional order and leave the country without any constitutional order whatsoever, or they will abolish this constitutional order and establish a non-provisional one, based on the principle of sovereignty's indivisibility, reflected in a unicameral parliament, representing only the citizens of Bosnia-Herzegovina as a whole, regardless of their ethnic identity or a lack of it.
It is up to the parliamentarians. They may follow the principle of sovereignty as applied in the rest of the European countries, or obey the diplomats' request, whatever the price for the country's constitutional order. As for the diplomats, whoever they are, one should finally ask whether they would ever apply in their own countries any of the models they advocate for Bosnia.
Libya is in no state to rescue migrants in the Mediterranean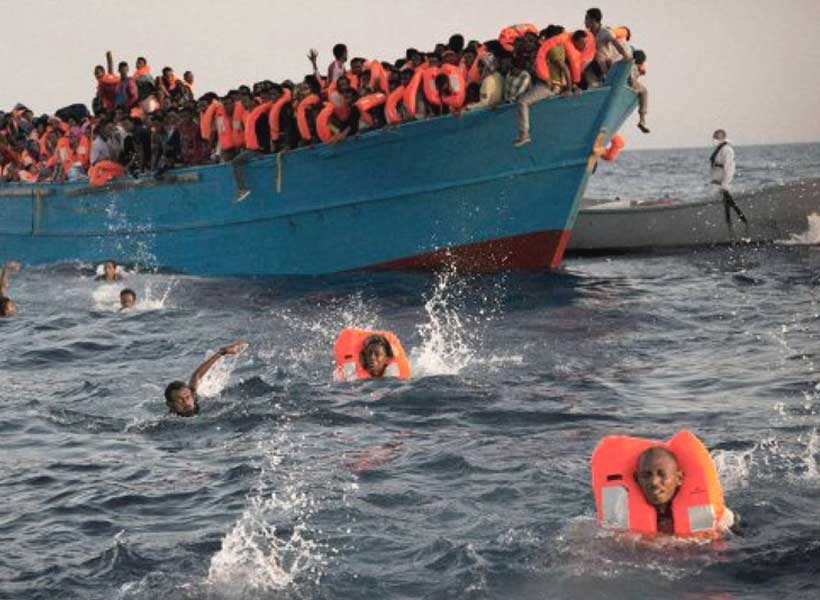 Italy's new government—an unholy alliance of the populist M5S and far-right League parties—careened into office on an uncompromising anti-migrant platform, soliciting the warnings of politicians and financial institutions around the world. With its recent decision to hand naval control of a large swath of the Mediterranean—extending almost to Malta and Crete— to failed-state Libya, the coalition government may yet set a new low more rapidly than expected.
Italy's hope is that the Libyan forces it has ceded responsibility to will prevent shipwrecked migrants from reaching European shores, instead returning them to the very country they are trying to flee. While this plan might sound attractive to a government which has lamented it can't deport its own citizens from minority backgrounds, NGOs working in the area have stressed the grave threat the new policy poses to migrants. Those rescued now face a return to prolonged detention and harsh treatment in a country which has been desperately torn apart for seven years. From the spate of warring militias which control Tripoli to General Khalifa Haftar's lengthy campaign against Islamist forces in the country's east, Libya is plagued with conflicts which make it no safe haven for migrants.
In this context, Italy's decision to hand over responsibility of such a large portion of the Mediterranean to Libya is likely not only against international law, but an affront to basic human rights. The Italian government is set to donate 12 boats to enhance the capabilities of the Libyan coast guard—such as it is— given its new responsibilities. Libya will need these twelve vessels and more before they can carry out even the most basic search and rescue operations. At present, the country only has three operational patrol boats; barely seaworthy, they are often forced to stay at port due to lack of fuel. "It's very clear that the priority is not saving lives", one spokesman from the German charity Sea Watch remarked about the sorry state of Libya's fleet; "I have not seen a single life jacket."
Unsurprisingly, Libya's track record on saving migrants at sea is hardly exceptional. More than 100 migrants, including young children, recently drowned off Libyan shores after the coast guard picked up just 16 survivors when their overloaded vessel capsized. In a separate incident, a shipwreck east of Libya's capital Tripoli saw 63 people go missing after their inflatable boat sank. The Libyan coast guard was unable to even locate their bodies.
The number of migrants dying during the dangerous crossing has significantly increased since the European Union began to back away from rescue missions and close crucial ports. At the same time human traffickers are exploiting the desperation of those attempting to flee violence on the African continent, the European bloc seems ever more reluctant to extend a well-trained, well-resourced helping hand.
That reluctance has had deadly consequences. According to the United Nations Refugee Agency (UNHCR), one out of seven migrants attempting the journey across the Mediterranean died at sea last month, compared to last year's average of one in 38 migrants.
Though it is becoming increasingly obvious the EU cannot accept further significant inflows of migrants without exacerbating tensions that risk breaking the bloc apart, plans to send migrants back to be detained in war-torn Libya under horrific conditions are simply inhumane.
If Italy is determined to turn over control of migrant rescue operations to the Libyan government, it first needs to make sure that that government is stable and just. So far, the West has done little to support Libya, privileging short-term solutions to the country's deeply-rooted problems. Many Western countries have also stubbornly continued to push for the unelected, UN-backed-government in Tripoli, long after it has proven to be weak and ineffective. Upon the violent end of Muammar Gaddafi's four decades of dictatorial rule, the US abdicated responsibility for "picking up the pieces" of Libya. At the same time, the UN worked to reconcile adversarial political blocs under the Libyan Political Agreement (LPA). This top-down approach has proven profoundly flawed, not least because it has sidelined actors outside the UN government, such as General Haftar, who already commands significant respect and power in the country.
Thankfully, Western attempts to stabilize Libya are slowly becoming more effective. Major international powers now finally recognize that all principal Libyan stakeholders must necessarily be involved in crafting a sustainable solution. France in particular is taking the lead on pushing for a workable way out of the crisis. Paris believes Haftar, whose four-year-long military campaign has been successful at rooting out the Islamic State and its affiliates from Derna and other fundamentalist strongholds, must inherently be a part of that process. In an encouraging breakthrough, Haftar and the three other key Libyan leaders have met and even tentatively agreed to hold elections in December.
This new approach to diplomacy within Libya's chaotic borders is promising, and may point to a more stable future in years to come. In the meantime, Libya cannot be trusted with patrolling a huge section of the Mediterranean until a steadfast Libyan government can prove its mettle in ensuring the rule of law domestically.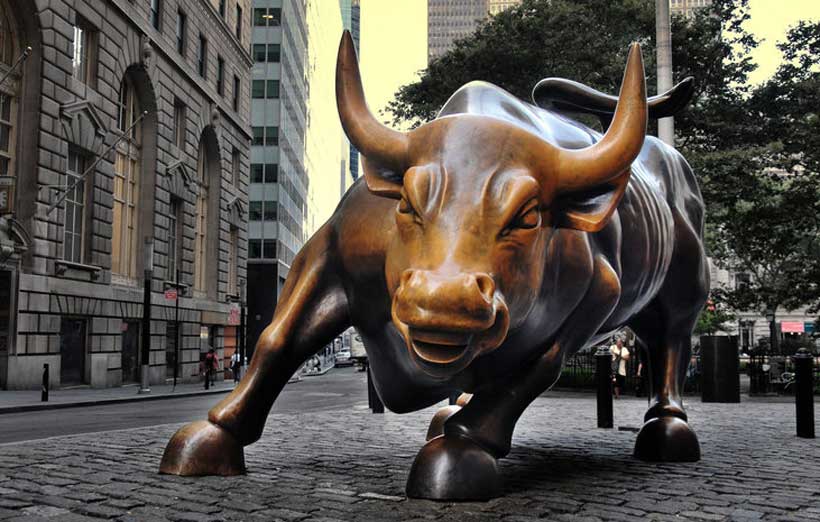 On June 28th, PwC (PriceWaterhouseCoopers) came out with their listing of "Global Top 100 companies (2018): Ranking of the top 100 global companies by market capitalisation", and reported: "The increase in China's market capitalisation has been close to that of the US this year. … China's contribution to the top 100 market capitalisation increased by 57%, to $2,822bn. … European companies have never fully recovered from the 2009 financial crisis. Europe is now represented by just 23 companies (down from 31 in 2009) and accounts for only 17% of the top 100 market capitalisation (compared to 27% in 2009)."
How much more can Europe's wealth shrink?
Europe is shrinking as an international place to invest, even while it is exploding as an international place to receive refugees from the nations where the U.S. regime bomb and destroy the infrastructure, and leave hell for the residents, who thus flee, mainly to nearby Europe, and so cause the refugee-crisis there. Usually, the U.S. isn't the only invader: it solicits any allies it can muster — mainly fundamentalist-Sunni Arab regimes, plus the apartheid theocracy of Israel, but also a few regimes in Europe — to join in this creation of hell for the escapees, and of immigrants to Europe. But, as Barack Obama put it, "The United States is and remains the one indispensable nation. That has been true for the century passed and it will be true for the century to come." The U.S. aristocracy intend to keep things that way, and their allies just tag along.
The U.S. regime is solidly neoconservative, or imperialistic; and the way that it grows its wealth and its power now is at Europe's expense. The data show this.
During recent centuries, Europe had led the world, but now the U.S. does, and at Europe's expense, but especially at the expense of the people who live where we bomb. This is just a fact, but what are Europeans doing about it? Thus far, nothing. Is that about to change? Maybe things are finally getting bad enough.
On page 31 of the PwC report, is shown that whereas in 2009 the U.S. had 42% of the "Top 100" companies, that figure in 2018 is 54% — 54 firms, instead of the previous 42.
China has 12 instead of the former 9.
But most of Europe has seen declines, instead of rises.
UK now has 5 instead of the former 9.
France now has 4 instead of the former 7.
Germany now has 4 instead of the former 5.
Russia has been hit particularly hard by U.S. sanctions; it now has 0, instead of the former 2.
Three European countries had 1 in 2009 and now have 0 — none at all — and these three are: Italy, Norway, Finland.
No one can reasonably deny, in light of these data, that the U.S. aristocracy — the individuals who control America's international corporations and U.S. Government and America's 'news'media (to control the public) — have continued to win against Europe's aristocracies (the U.S. counterparts in the European subcontinent). What's amazing is that Europe's aristocrats are not fighting back — except (some of them) against the refugees from America's invasions and coups (and opposing those refugees isn't dealing with the source of Europe's economic problem). Even if the publics in Europe are powerless, the billionaires who still remain there are not. How much longer will they continue to be sitting ducks for America's billionaires to target and eat?
Europe's power in the world could shrink to almost nothing, unless foreign affairs in Europe soon reverse 180 degrees, and turn against the U.S. and its allies, instead of stay with those regime-change fanatics — and against themselves.
Europe is not declining on account of some failure by Europeans, except a failure to fight back in an intelligent way, which means, above all: against the real source of Europe's decline. America, after all, definitely is not a democracy.
Customs Union: The world's largest trading block turns 50
The Customs Union is unique in the world. It is a foundation of the European Union and essential for the proper functioning of the Single Market.The Customs Union is a single trading area where all goods circulate freely, whether they're made in the EU or imported from beyond its borders. This means that there are no customs duties at the borders between EU countries. Duty on goods from outside the EU is generally paid when they first enter the EU. From then on, there's nothing more to pay and no more checks. National customs services in all EU countries work together as one to manage the day-to-day operations of the Customs Union. Member countries share one single system for handling the import, export and transit of goods.
The Customs Union comprises the 28 Member States of the EU, Monaco and British territories. Over 114,000 customs officers work around the clock at airports, border crossings, ports, inland customs offices or customs laboratories. The EU's customs administrations need to work closely to facilitate trade and protect the health and safety of all EU citizens.
How does the EU's Custom Union help to protect and keep us safe?
The aim of the Customs Union is to protect society at large while making sure that legitimate trade can flow easily. The Customs Union defends against international trafficking and smuggling, protects consumers against illegal and dangerous goods, and preserves the environment and European cultural heritage as well as the financial interests of the EU and the Member States. In the EU, there are 90 state-of-the-art customs laboratories to carry out this job. Some labs specialise in certain types of analysis – for example, toy safety. When human senses are not enough to detect certain types of illegal goods, customs officers partner up with sniffer dogs which specialise in detecting illegal drugs, suspicious food, explosives or even large amounts of cash. 
HOW THE CUSTOMS UNION PROTECTS  
 DRUGS AND CIGARETTES

In 2016, EU customs seized almost 4.6 billion illegal cigarette and 298.9 tonnes of drugs in the EU.
In Spain, for instance, law enforcement dismantled an organisation producing contraband tobacco products. In three of these operations, 15 persons were detained and more than 275 tonnes of tobacco products, valued at more than €20 million, were seized. Two types of machines were confiscated: for the manufacturing of the tobacco products and for drying the tobacco. Additionally, numerous sacks containing chemical substances used to fabricate the final product were also seized.
In Poland, a tobacco sniffer-dog discovered 10.5 million cigarettes inside a sea-container at the container terminal of the Gdynia sea-port.
On the west coast of France, 19 tonnes of cannabis resin were seized in a sailing ship. Three tonnes of cocaine were found in a maritime container. In addition, 120 000 doses of diazepam were seized.
In Spain, a customs boat supported by a customs helicopter intercepted a sailing ship loaded with almost nine tonnes of hashish.
In Belgium, customs seized 2 275 kilos of drugs which were smuggled through passenger traffic (by air) and 476kg by express consignments.

WEAPONS

Some 6,256 firearms were seized in the EU in 2016, along with more than 1 million pieces of ammunition and 1 520 pieces of explosives.
Customs officials in Belgium were able to stop 126 pieces of weapons/ ammunition/ explosives from entering the EU. These weapons were being smuggled into the EU through air traffic or post.
In Spain, 737 assault rifles and 72 grenade launchers, including chargers and instruction books were seized.

FAKE AND DANGEROUS GOODS

EU customs intercepted products suspected of violating intellectual property rights on more than 63 000 occasions. In 2016, more than 41 million articles were detained with an estimated value of nearly €672 million.
Estonian customs seized almost 34,000 pieces of fake "Diesel" jeans in Muuga Port.
Greek customs seized more than 1.3 million batteries, 537,000 packs of cigarettes and 24,300 wallets.
There were almost 14 000 cases of goods presenting a risk for consumers in terms of health (sanitary, phyto-sanitary and veterinary technical standards). More than 37 million items were identified as unsafe or uncompliant in terms of product safety.
GOODS VIOLATING ENVIRONMENTAL RULES

3,500 infringements of regulations for endangered species (CITES) were detected. In 96 cases, exports were detected which did not respect the rules on exports of cultural goods.
Estonian customs seized almost 66,000 tubes of face cream which contained caviar.
In France, 110,000 cosmetic products with caviar and protected plants were seized, as well as 46 square meters of alligator skin and 20 tonnes of wood from the exotic "Dalbergia retusa" species.
In the United Kingdom, 300 map turtles (Graptemys spp), 5 live giant salamanders, 6 kg of caviar, 300 leather items made from python skin, 760 kg of traditional medicines containing protected plant species and 18 kg of ivory tusks were seized.

UNDECLARED CASH

Travelers entering or leaving the EU are obliged to declare amounts of cash valued at €10,000 or more (or its equivalent in other currencies or bearer negotiable instruments) to customs authorities. In 2016, there were 571 significant cases, where seizures of undeclared cash amounted to more than €50,000.
Each year, more than 100,000 cash declarations are submitted to customs, amounting to more than €62 billion. Each year, more than 10,000 cases of undeclared cash or incorrectly completed cash declarations are recorded
As part of the EU's Action Plan against Terrorism financing, recently-agreed new rules will extend the rules to cover cash sent in postal parcels or freight shipments, to prepaid cards and to precious commodities.
How does the EU's Custom Union help to facilitate trade?
The EU is one of the largest trading blocks in the world. In 2015, the EU accounted for almost 15% of world trade in goods, worth €3.5 trillion. Managing this volume of international trade requires handling millions of customs declarations per year in a fast and efficient manner. The Union Customs Code removed the need for hundreds of different customs forms and now allows the use of electronic transport manifests for customs purposes and the moving of goods under temporary storage without lodging a transit declaration. It also introduced centralised clearance, and is more straight-forward for businesses, providing uniform and harmonised rules on guarantees. Finally, it also reduces the administrative burden on compliant and trustworthy economic operators (AEOs) by allowing a number of simplifications of customs procedures, and of the use of guarantees, and by allowing self-assessment of customs debts under certain conditions.
What has the Commission proposed to support customs operations as part of the new EU budget?
As part of the plans for the next EU budget, the Commission has now proposed a continued financial commitment of €950 million for the EU's customs programme, representing just 0.07% of the entire budget. The programme supports the essential cooperation between customs authorities across the EU and protects the financial and economic interests of the European Union and its Member States. It has helped to build a modern and innovative Customs Union that ensures the safety and security of all EU citizens, while at the same time facilitating growing global trade. It allows the joint development and operation of major, pan-European IT systems and establishes networks, bringing together national officials from across Europe.
The new proposed Customs Programme [LINK] will build on this success, helping customs administrations to deal with increasing trade flows and emerging trends and technologies, such as e-commerce and blockchain. It will also support customs authorities through enhanced cooperation on the ground and more training. The programme will help to provide better risk management to protect the EU's financial interests and to respond to security threats and cross-border crime. A new Customs equipment instrument worth €1.3 billion is also being created to allow the purchase, maintenance and replacement of innovative customs equipment by Member States.
CUSTOMS UNION – TIMELINE AND KEY STEPS 
1 July 1968 

 

All customs duties and restrictions lifted between the six member countries of the European Economic Community (EEC). A common customs tariff replaces national customs duties on products from the rest of the world. Trade between the countries multiplies and investment and economic growth increases.
1987 
One Single Administrative Document replaces hundreds of national customs declaration forms. At the same time, the common transit system is created.
1992 
EU adopts the Community Customs Code, creating a common rulebook for customs legislation. This milestone leads to much simpler guidance for traders and customs alike.
1993 

 

Free movement of goods become a reality: no more customs formalities at internal borders of the EU and no more long queues for lorries filled with goods to be checked at border crossings. For the first time, uniform customs legislation becomes directly applicable in all Member States of the EU.
1994 
Launch of the integrated tariff of the European Union in digital format (TARIC) with daily transmissions to the EU Member States. It replaced the first TARIC database with weekly transmissions since 1987.
1996
EU-Turkey Customs Union enters into force.
2003 
A new computerised transit system becomes operational. It is the first European customs system that uses electronic declaration and processing.
2004 
10 new countries join the EU and the EU Customs Union, marking the largest expansion of the EU Customs Union in its history.
2005

 

 

EU launches the Customs Risk Management system that connects more than 800 customs offices and provides a digital platform to exchange information about risks and irregularities. New security legislation is introduced providing for advance cargo information, risk-based controls and measures aimed at end-to-end supply chain security, including through use of technology.
2008 

 

 

EU introduces the Authorised Economic Operator (AEO) status: an internationally-recognised quality mark indicating that a company's role in the international supply chain is secure, and that customs controls and procedures are efficient and compliant. It is voluntary and enables simplified customs procedures and in some cases the right to 'fast-track' shipments through some customs and safety and security procedures.
2011 
Customs becomes a major actor for increased security in the EU. Common risk criteria for security and safety start to apply to all goods crossing the EU borders, ensuring equal protection of all EU citizens and member states.
2016 

 

 

The Union Customs Code takes effect, further modernising and streamlining customs procedures throughout the EU. It also introduces a number of IT systems to support harmonised customs rules and to reduce the administrative burden for trade. Full implementation of IT systems is foreseen in steps, with the majority of systems being available by 31 December 2020, with further upgrades during the period up to 2025.
2018
The EU Customs Union celebrates 50 years of operation.