US-China trade war? Not likely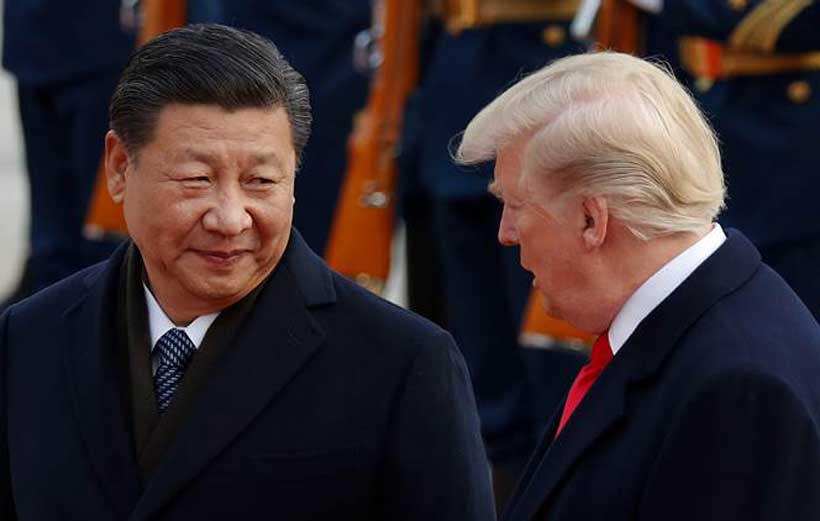 Commenting on recent the US and China tit-for-tat tariff disputes, Prof. Larry Backer says that the deep structures of economic integration cannot be undone by a series of shocks with offers of renegotiation.
As the US and China ratchet up a tit-for-tat tariff dispute, it has been said often in the last few weeks that no one wins a trade war.
The issue was discussed with Larry Backer, Professor of Law and International Affairs in Penn State University.
How will President Trump's decision to boost tariffs impact US domestic steel and aluminum producers?
My apologies, the answer to this question will be the longest of this interview precisely because the simplest questions may pose the subtlest problems. In contrast to many experts, and others, who might be eager to provide a simple and direct answer to this simple and direct question, I can only offer complexity and contingency. At the greatest level of generalization, it is not clear, even to experts and policymakers, whether the tariff boost will have a positive or negative effect. Steel and aluminum production are now part of integrated production chains only a portion of which concerns steel and aluminum production. The idea appears to be that the tariffs will protect US based steel and aluminum production by making the import of like products more expensive—and thus US producers will substitute domestic production over foreign. That may well work for domestic production and consumption but may not work for domestic production for export—especially where other states match the tariff to equalize pricing (and reduce the foreign subsidy) that the tariff represents. And yet domestic production and consumption is an important element of US macro-economic policy and may produce positive short-term effects in terms of domestic investment and employment.
Yet the tariff discussion must also be understood within a more complex context produced by the deep embedding within global production and ownership chains. The key here is that there is no identity between the location of production (in this case steel and aluminum production) and the nationality of ownership (that is, the "citizenship" of the apex enterprise that owns or controls the steel or aluminum production chain with respect to which production might be located in any number of states). It has been reported, for example, that some US companies may be negatively affected because they are subsidiaries of foreign enterprises from which, for example they receive steel for finishing and then export. And the effect will have little to do with the nationality of the owners of steel production. Consider the irony of these tariffs if, as a result, foreign owned enterprises establish factories in the US for steel production, boosting US production while repatriating the profits of that enterprise back to the home states of parent company. That insight, in turn, produces some variations in the answer to the question you posed.
First, even if the tariffs have an effect (positive or negative), it is not clear that the extent of that effect will be large. Again, the issue of tariffs can only be viewed in a vacuum within the cloistered towers of those who find such detached analysis useful for purposes of advancing policy without relation to real world effects. Thus, the amplitude of the effect may be difficult to distill apart from the ecology within which tariffs may have both direct and indirect effects.  This provides an opportunity to seek to distill effects using a variety of techniques all of which will be dependent of a set of assumptions and approaches that might well skew the results in ways that serve objectives. These effects, of course, are further complicated by the distinction between the effects on domestic production (an objective of the tariffs, of course) and the effects of the nationality of the benefits of this production. It is not clear how one deals with the situation where domestic production increases (and increases local economies) while the profits of that production are repatriated elsewhere.
Second, even if there is significant effect, it is not clear whether the effect will be generally felt or will affect different parts of the country, and different industrial sectors differently. To speak of the effects of the tariff boost generally produces an answer that aggregates effect. But aggregated effects only serve political interests, it does not reflect the reality within a large country like ours.  It is much more likely that the effects will be felt differently, positively and negatively in different parts of the country and with respect to different industries and companies. Yet that might well have been the point—to ensure a targeted boost to economic activity within specific portions of the US with the hope that this boost in activity will then have indirect effect over a broader area.
Third, the answer to the question must take into account the time horizons for change and the sectors with respect to which differing time horizons might matter. Thus, for example, to the extent that the tariff is meant to foster greater steel and aluminum production, that effect will take years to be felt in terms of actual significant increases in production. Also important here is the question whether that production can be sustained. Tariffs as subsidies may have an immediate effect on decisions to invest in production (and hire labor to aid in its production), but eventually the sector and the heightened production will have to be economically viable—especially since over the middle and long term global consumers and producers may adjust their activities to take the tariffs into account.
Fourth, on the other hand, the immediate effects of the tariffs have already been felt—not in the changes to the location of steel and aluminum production (inside or outside the US), but in the reactions of financial markets, lenders, political leaders and the like. And perhaps that is the most telling part of tariff policy in the contemporary age—tariffs appear to have greater effects on global finance than on global production, on the allocation or distribution of the placement of portions of the production of commodities (in the long term), and on its value in mobilizing mass opinion to some political end or other. In that respect, tariffs may not pose the same problems that they produced a century ago in the European inter-War period. Globalization has substantially reduced the power of tariffs precisely because the borders necessary to make them effective have been substantially eroded—and it is unlikely that they will be reconstructed in the manner of 1920s thinking.
Fifth, the impact will vary from the short to the long term. Most people may be tempted to consider the question in light of immediate or short-term impact. Indeed, global analytics have tended to increasingly favor short term thinking and reaction rather than long term or strategic responses or adjustment. And the short-term impact—politically—will be significant. One sees that already as the "usual suspects" have already aligned themselves and their media outlets to amplify their support or opposition to the tariffs, and to begin to seek to mobilize mass opinion to some end or other. Yet it is the long term strategic adjustments that are far more important and most likely to be missed by a media and analytic culture with a short attention span.
How will it actually impact the aluminum and steel industries globally then?
There are two answers here. The direct answer is that impact will be a function of the way industry and states respond. Industry might be able to avoid the effects of the tariff by strategic shifting of the operations of their global production chains to minimize the effects of the tariffs—but such adjustments might take time. States, on the other hand, are less flexible. They will either support their own industries or risk losing them. If they do not reciprocate tariffs, they might be induced to apply enough support to their industries to wash out the price effects of tariffs. The indirect answer, however, may be more important. The impact to states and enterprises will depend on the ability of both to mitigate the effects of tariffs through changes in the ownership of the producers of tariffed goods. Thus, for example, if Chinese enterprises own or can acquire (direct or indirectly) steel and aluminum production facilities in the US, the net effect of the tariff will be small. Over the long term, and in the absence of waivers from tariff, there may be a gradual shift of production—but not necessarily to the US Instead the shift may move production to other states which have successfully negotiated tariff waivers.
You've mentioned some of the beneficiaries behind his decision are their other internal or external beneficiaries in addition to the companies in America, or is it just wholly these American companies who are going to benefit from this decision?
What is an American company today? The notion of national companies is now essentially obsolete in a context in which most economic activity is connected to global flows of production. Companies of a variety of nationalities are organized to manage and participate in global production (in steel and aluminum and other products). The economic enterprise that tends to manage or control the process of production and the role of other enterprises within that production process tends to be characterized as the representative or incarnation of a multinational enterprise, and to lend its nationality to that system of global production. But realistically, that represents an oversimplification of the realities of production. Thus, American apex companies may benefit from the tariffs.
On the other hand, US apex companies who have invested heavily in steel and aluminum production enterprises outside the US may suffer. Conversely, a Russian or Chinese enterprise that owned steel or aluminum production facilities in the US might profit significantly from the tariffs.  Because of this quite large divide between the nationality of the place of production and the nationality of the ownership of production (up the production chain) it is difficult in many cases to point to a generalizable nationality for winners and losers.  And that is the great insight of this effort—states can control generally the production of things within their territory and use their borders to exact a cost of entry (or exit).  But that control of the consequences of production within or outside a state has absolutely nothing to say about the nationality for the beneficiaries of these policies.  If all steel production abroad is owned by US companies, then steel import tariffs would affect US companies negatively because it adds costs to their global allocation of the elements of their production chains.
How much will this decision to increase tariffs affect countries like China, Japan and South Korea then?
There are two questions here.  The first deals with reciprocal tariffs. This is a simple one—if the US raises tariffs on aluminum and steel, then other countries would seek to do the same on US steel and aluminum. Yet the impact on the US may be negligible if it is a net importer of these products. And thus, more effective may be what I might call retaliatory tariffs. Thus, if the US imposes tariffs on steel and aluminum that affects national industries elsewhere, those states might impose duties on US agricultural products or some other product in a sector where US exports are large. But in a global economy that might only produce short term pain, as those in control of production chains can, at some cost, realign their trade routes in ways that might soften the blows of tariffs. And again, where one thinks only of short term effect, one misses the essential element of a more benign long-term effect within a global context in which capital and investment still moves fairly freely. And, indeed, rather than approach the imposition of tariffs with retaliatory tariffs, China, Japan and Korea would be better off buying US: steel manufacturers, increasing production of un-tariffed steel and then exporting that commodity for finishing in their own home states.
How likely is the European Union to retaliate by imposing tariffs on US products?
This is an excellent question.  While the initial emotional response, one fanned by the global media, might have tilted toward retaliatory tariffs on vulnerable US products, that course may not be followed once tempers are calmed.  The principle reason for this is that the Trump Administration has made it clear that it would entertain bilateral negotiations on waivers of tariffs.  This is not a small matter.  Indeed, one can see in this Tariff imposition-negotiated waiver approach an essential feature of the Trump Administration's movement away from its old approach of globalized system building multilateralism to the new America First Initiative. Thus, consider the dynamics of the tariff imposition in context.  The United States has commenced building its own trade network in a manner that links up with the US enterprise's management or control of certain production chains.
That requires a reorienting of trade relations from a multilateral form without a center to an aggregated bilateral form with the US at the center.  To effect this reorientation of the foundations of trade the US must first re-center its position in global trade networks (not all of them but those of vital interest or with respect to which there is an ambition). To that end, certain shocks are necessary. These include withdrawal form multilateral agreements (including Paris and TPP) and the disruption of old free trade alignments. But mere withdrawal does not produce re-centering—the offer to renegotiate the terms of bilateral relations (and in the process restore relations or waive action) is the driving element of realignment. At the end of the process, if carried out systematically and with a clear long term vision, the US might well produce a trading system that looks substantially the same as the Chinese One Belt One Road Initiative. If that is the case, then the future of global trade is not manifested in tariffs, but through these tariff and other shocks, a new global trade system, built around control of production chains, will emerge in which most roads lead either to Washington, or to Beijing.
Will Mr. Trump's acts result in a trade war between the US and world's other economic powers? What can be the consequences of such possible war for world?
No trade war is likely. The deep structures of economic integration cannot be undone by a series of shocks with offers of renegotiation. And trade war does not seem to be the intent (though one must disregard certain of the President's tweets to acquire assurance on that point). And America First Initiative is not the same as the isolationist policies adopted from near the end of the 1920s—it is rather the reverse, the effort to encourage muscular expansion but now oriented from key home states, rather than by building a community of similarly situated actors all competing in the global markets for engagement with portions of emerging production chains. And indeed, while the ineptitude of national leaders might, through comedies of errors and personal vanity, move key states toward trade wars, the result would not further state power. Trade wars are particularly dangerous in contemporary politics precisely because they would produce two types of instability. First, trade wars would produce instability among the lower reaches of production chains. Those states would suffer substantial impacts in employment that would lead to political unrest, and more likely substantial migration that would then destabilize neighbors and eventually the apex states to which migration will flow, particularly in the West. Second, trade wars would destabilize apex nations as well. The stability of the political orders in the United States and China depend in large part on the fulfillment of a promise of a baseline economic prosperity. Where that disappears then both states might well be subject to the vagaries of populism which, though it might not overthrow either's system in a formal sense, would substantially corrupt them.
The US and the Europeans cooperation after world war was based on trade, security and military regimes like NATO. Don't you think possible trade war between the US and Europe can spill over other security and military fields, too?
I agree, of course, that a trade war would spill over to other vectors of state to state relations. But only suicidal states and mad leaders without substantial popular or institutional checks, could possibly move the US-EU relationship dangerously in that direction. The US and its European allies have had tiffs and have made grand gestures of disapproval against each other with some regularity since the 1960s. One need only remember the antics of Charles De Gaulle (quite effective both within Europe and in the effect on NATO relations). And in any case, the bad behavior of states on the periphery of the US-EU "entente" may ensure the strength of the core alliance militarily and work against economic policy foolishness.
Rising of rightist in Europe is a threat to the future of the EU and from the other side this can result in more independent trade relation without the EU considerations. Considering this fact how do you see the future of EU?
Many people fear the ghosts of the past, and even more people believe that it is important to fight past battles over and over.  But like the analogy with the trade wars of the 1920s, analogies with the rise of fascist movements in Europe in the 1930s may be misapplied in this case. Yes, indeed, the ultra-right movements have risen again after several generations of muscular suppression in Europe, and ridicule (effective) in the US But that suppression, in part, might well have contributed to the re-emergence of the virus of right wing extremism in the face of a largely unchecked left wing extremism that has tended to be the darling of the political and intellectual sets in the US and Europe since the great social rebellions of 1968.
That cultural moment plays differently in Eastern Europe, of course, and produces a return to the comforts of authoritarian nationalism that can easily be characterized as either left or right to suit the agenda of the commentator. At some point balance must be restored, of course, or the EU will flounder. And that may be likely in the medium term. For the moment, however, the rise of rightists as against an unchecked culture of leftism may produce the sort of instability that marked the early Weimar Republic. But at its base, the EU is suffering a version of 2nd generation malaise. The rising elite never experienced the trauma that produced European solidarity in the face of a half century during which Europe virtually committed suicide. They do not know hunger, and fear, nor do they worry about the penetration of larger powers to undermine their own autonomy and independence (those are worries left for the detritus of empire). And thus, they can indulge the privilege of dismissing the institutional structures on which their own prosperity and security are based. To that end, indeed, it is not the rise of the right, but the effects of ennui, that may have a substantial deleterious effect on the solidity of the EU.
The US also recently imposed tariffs and other measures against the People's Republic of China.  Do you see the possibility of a trade war or more adversarial relations between the US and China with respect to trade issues?
I would suggest that the recent and very quick tariff exchange between the United States and the People's Republic of China illustrates the character of these tariff moves by the Trump Administration and the way that they have been received once governments finish producing the appropriate responses required for public consumption by their internal and external audiences. Consider what happened when in mid-March 2018 President Trump moved to levy tariffs on up to $60 billion of Chinese imports, in addition to those imposed on solar panels, steel and aluminum. Initially, the Chinese reacted aggressively and publicly in the expected way, utilizing all of their networks to aid in that effort. The Chinese indicated an intention to levy tariffs on about $3 billion of US imports, including soybeans or aircraft, major trade goods.
The effect was immediate—global financial markets fell dramatically over the course of a week. Yet, after the necessary public drama, one discovered that the tariffs imposed on both sides appeared to serve as an invitation for both the US and China to begin to renegotiate their trade relations. The Americans sent a letter indicating the changes that they sought in the wake of the tariff impositions, with an emphasis on trade and intellectual property issues, including what for the US amounted to coercive technology and know-how transfer rules. Premier Li Keqiang spoke publicly about the need for China and the United States to continue negotiations and reiterated pledges to better open their internal markets and perhaps to target purchases of specified US goods. Negotiations continue.
When news leaked of those steps, global markets responded appropriately. And thus one can begin to see the contours of the way in which tariffs have become an instrument rather than the objective of trade policy. The US may now use tariffs as a critically important tool in the reframing of US trade policy in the form of the "America First" Initiative. The object is not to destroy trade—the US President and his advisors have been very clear about that (it is only that people have chosen not to listen)—but to reframe the basis of the global trading system from the forms that emerged after the 2nd World War to a new form whose characteristics will be shaped both by the Chinese One Belt One Road Initiative and its American counterpart, the "America First" Initiative.
It was the Iranian leadership itself which almost a decade ago pointed to the end of the post-World War II era and its structures.  Few paid attention at the time.  That was a pity. For it seems that in retrospect they were correct and that the global community will continue to see manifestations of the new system emerge as the first order powers realign their visions, reach accommodations with each other and reorder the hierarchies of power and production for the first part of this century.
First published in our partner Mehr News Agency
How to stabilize Pakistan's economy?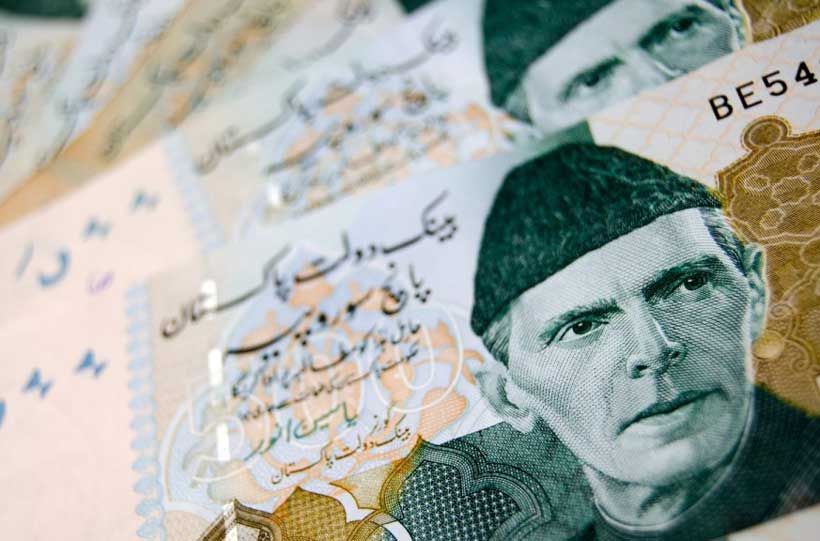 Pakistan approached International Monetary Fund for 13th time since 1988 to get a bail-out. This programme is touted as a recipe to `reduce Pakistan's public debt' and `stabilize the economy'. The suggested panacea is `market-determined exchange-rate' coupled with tax-evasion. But a free-floating exchange-rate is no magic wand or panacea for economic stability.
Unresponsive exports
Devaluations are unlikely to stimulate Pakistan's export potential as its industrial production including that of textiles, is now in shambles. They only balloon debt burden. IMF's own 1996-Economic-issues series booklet `Moving to a Flexible Exchange Rate: How, When, and How Fast?' cautions against over-optimism. The booklet (by Rupa Duttagupta, Gilda Fernandez, and Cem Karacadag) concludes with advice `Both fixed and floating exchange rates have distinct and different advantages. No single exchange rate regime is appropriate for all countries in all circumstances. Countries will have to weigh the costs and benefits of floating in light of both their economic and their institutional readiness'.
Effect on public debt
When the State Bank of Pakistan devalued rupee in July 2017, then finance minister, Ishaq Dar (now an absconder) claimed the State Bank of Pakistan acted without his volition. The Dar-time devaluation inflated our debt burden by Rs 2,300 crore. Again, under PTI government Rupee happened to be devalued by 3.8 per cent, or Rs5.06, to an all-time low at Rs139.05 to dollar (increasing debt burden by Rs. 3500 crore). The government devolved blame on `SBP for devaluing rupee without informing it. We have low productive capacity and depend on services. The industrial sector's contribution to the total Gross-Domestic-Product Growth was only nine per cent and its weight in the size of the economy was 20.8 per cent. IMF puts country's growth rate at 2.5 per cent. After witnessing a four per cent growth rate in the last fiscal year, cotton production declined 17.5%. The production of rice and sugarcane also fell by 3.3 per cent and 19.4 per cent respectively. Even the 65% debt-to-GDP ratio will be higher than the statutory limit of 60% set by parliament in the Fiscal Responsibility and Debt Limitation Act.
Slow growth rate, poor productive capacity and dominant services sector foretell that our rupee will further weaken vis-a-vis dollar. Even without further devaluation, Pakistan's external public debt was US$74 billion as of end-February 2019. It would be whopping US$31 billion in the next seven years, July 2019 to June 2026. The country's economic growth rate has slowed down to 3.3 per cent, the lowest in nine years. The slow pace of economic growth coupled with currency devaluation reduced size of the economy to around $280 billion from $313 billion at the end of the Pakistan Muslim League-Nawaz (PML-N) government's term. Almost every sector has made negative contribution to growth rate of 3.29% during fiscal year 2018-19 ending on June 30.
India's recent budget aims at growth rate of 12 per cent a year (8% growth discounting inflation at 4%). Pakistan's growth rate would be minus 10 per cent a year (3% growth less 13% inflation). How could this poor growth rate stabilise economy as per text-book burden-of-debt models?
Write off `odious debts'
Pakistan should tell the IMF `we reject forced devaluations (quasi-floating exchange) and shall pay debt in rupee at contracted loan rate of about Rs. 2.5 to a dollar'. That would deflate Pakistan's debt burden and make IMF bailout successful. Too, the IMF should write off `odious debts'. James K. Boyce and Madakene O'Donnel (eds.), in Peace and the Public Purse (. New Delhi. Viva Books 2008, p, 251) say debt forgiveness (or relief) helps stabilise weak democracies, though corrupt and incompetent. Debt relief promotes economic growth and foreign investment. In fact, economists have questioned justification of loans given to prop up congenial regimes. They hold that a nation is not obliged to pay such `odious debts'(a personal liability) showered upon a praetorian (p. 252 ibid.). Legally also, any liability financial or quasi-non-financial, contracted under duress, is null and void. Sachs (1989) inferred that debt service costs discourage domestic and foreign investment. Kanbur (2000), also, concluded that debt is a drag on private investment.
FDI. Pakistan should improve `ease of doing business' to attract foreign-direct investment. According to World Bank, Pakistan ranks 136 among 190 economies in the ease of doing business, according to the latest World Bank annual ratings. State Bank of Pakistan reported on February 18 that foreign direct investment (FDI) during July-Jan FY19 declined by over 17 per cent compared to the same period last year. Pakistan's prime export sector is stagnant (overtaken by China and Bangladesh). It suffers from low investment in modern machinery, energy shortages, and inadequate efforts to integrate into global supply and retail networks.
Learning from India
India ranks 77th. As of February 2019, India is working on a road map to achieve its goal of US$ 100 billion worth of FDI inflows. In February 2019, the Government of India released the Draft National e-Commerce Policy which encourages FDI in the marketplace model of e-commerce. According to World Bank, private investments in India is expected to grow by 8.8 per cent in FY 2018-19 to overtake private consumption growth of 7.4 per cent, and thereby drive the growth in India's gross domestic product (GDP) in FY 2018-19.
Apart from being a, Foreign direct investment (FDI) is a debt-free primum mobile economic growth. Foreign companies invest in India to take advantage of relatively lower wages, special investment privileges, such as tax exemptions, etc. share technical know-how and generate jobs.
India relaxed FDI norms across sectors such as defence, public-sector undertakings, oil refineries, telecom, power exchanges, and stock exchanges.
Equity inflows in India in 2018-19 stood at US$ 44.37 billion. During 2018-19, the services sector attracted the highest FDI equity inflow of US$ 9.16 billion, followed by computer software and hardware – US$ 6.42 billion, trading – US$ 4.46 billion and telecommunications – US$ 2.67 billion. Most recently, the total FDI equity inflows for the month of March 2019 touched US$ 3.60 billion. During 2018-19, India received the maximum FDI equity inflows from Singapore (US$ 16.23 billion), followed by Mauritius (US$ 8.08 billion), Netherlands (US$ 3.87 billion), USA (US$ 3.14 billion), and Japan (US$ 2.97 billion). India is the top recipient of Greenfield FDI Inflows from the Commonwealth, as per a trade review released by The Commonwealth in 2018. In October 2018, VMware, a leading software innovating enterprise of US has announced investment of US$ 2 billion in India between by 2023. In August 2018, Bharti Airtel received approval of the Government of India for sale of 20 per cent stake in its DTH arm to an America based private equity firm, Warburg Pincus, for around $350 million. In June 2018, Idea's appeal for 100 per cent FDI was approved by Department of Telecommunication (DoT) followed by its Indian merger with Vodafone making Vodafone Idea the largest telecom operator in India In May 2018, Walmart acquired a 77 per cent stake in Flipkart for a consideration of US$ 16 billion. .In February 2018, Ikea announced its plans to invest up to Rs 4,000 crore (US$ 612 million) in the state of Maharashtra to set up multi-format stores and experience centres.
Kathmandu based conglomerate, CG Group is looking to invest Rs 1,000 crore (US$ 155.97 million) in India by 2020 in its food and beverage business, stated Mr. Varun Choudhary, Executive Director, CG Corp Global.
International Finance Corporation (IFC), the investment arm of the World Bank Group, is planning to invest about US$ 6 billion through 2022 in several sustainable and renewable energy programmes in India. As of February 2019, the Government of India is working on a road map to achieve its goal of US$ 100 billion worth of FDI inflows.
In February 2019, the Government of India released the Draft National e-Commerce Policy which encourages FDI in the marketplace model of e-commerce. India is planning to allow 100 per cent FDI in Insurance intermediaries in India to give a boost to the sector and attracting more funds. Revised FDI rules allow100 per cent FDI in the marketplace based model of e-commerce. Also, sales of any vendor through an e-commerce marketplace entity or its group companies have been limited to 25 per cent of the total sales of such vendor.
In September 2018, the Government of India released the National Digital Communications Policy, 2018 which envisages increasing FDI inflows in the telecommunications sector to US$ 100 billion by 2022.
In January 2018, Government of India allowed foreign airlines to invest in Air India up to 49 per cent with government approval. The investment cannot exceed 49 per cent directly or indirectly.
No government approval will be required for FDI up to an extent of 100 per cent in Real Estate Broking Services.
In September 2017, the Government of India asked the states to focus on strengthening single window clearance system for fast-tracking approval processes, in order to increase Japanese investments in India.The Ministry of Commerce and Industry, Government of India has eased the approval mechanism for foreign direct investment (FDI) proposals by doing away with the approval of Department of Revenue and mandating clearance of all proposals requiring approval within 10 weeks after the receipt of application.
The Government of India is in talks with stakeholders to further ease foreign direct investment (FDI) in defence under the automatic route to 51 per cent from the current 49 per cent, in order to give a boost to the Make in India initiative and to generate employment.
In January 2018, Government of India allowed 100 per cent FDI in single brand retail through automatic route.
Tax on the rich
Pakistan needs to learn from India's recent budget about innovative measures to tax the rich. With so many billionaire politicians and tycoons, it is an un-reaped bonanza. In India's recent budget, surcharge on individuals earning more than Rs 5 crore a year was raised up to 42.7%, even higher than US super-rich tax of 40% tax. India even contemplated imposing inheritance tax.
Pakistan's tax structure could be reformed in light of insights in IMF's Tax Law Design and Drafting (volume 1; International Monetary Fund: Victor Thuronyi, ed.1996.Chapter 10, Taxation of Wealth). Pakistan taxes `income-'tax capacity, not accumulated-capital to tax inheritance and estate.
Magnetised/Chip cards
Pakistan needs to adopt card based transactions to get rid of money-laundering and hawala (hand to hand) csh dealings.
Inheritance tax. India's Budget 2019enhanced taxes on the super-rich bracket. However, an inheritance tax also is on the anvil. This tax suits Pakistan the most. India did away with English zamindari system (British gifts of estates) in 1948. But, Pakistan is barred from putting upper limit on private property and undertaking land reforms because of Shariat Appellate Bench of the Supreme Court decision dated August 10, 1989. The verdict was delivered nine years after it was first filed by the Qazalbash Waqf, a religious charity based nearby Lahore. It was a 3-2 split decision and was made effective from March 23, 1990.
Inheritance tax is a tax that you pay when you receive money or property from the estate of a deceased person. Unlike the estate tax, the beneficiary of the property is responsible for
paying the tax, not the estate. The key difference between estate tax and inheritance tax lies in who is responsible for paying it. An estate tax is levied on the total value of a deceased person's money and property and is paid out of the decedent's assets before any distribution to beneficiaries. Once the executor of the estate has divided up the assets and distributed them to the beneficiaries, the inheritance tax comes into play. The tax amount is calculated separately for each individual beneficiary, and the beneficiary must pay the tax.
Basic needs
Unsupported by health-care units, the health cards in Pakistan are another hoax. Merging civil and military outfits, the government should evolve a universal health-care, education and housing system. To begin with defence-paid military and civilians should be equally entitled at military health facilities.
India has a vision of US$5 trillion economy, with $100 million FDI to provide basic needs to its people_ tapped water supply, closeted toilet, bank account to receive aid, enhanced scholarships, creating world's best universities, health cover, shelters and ,minimum taxes on self-built houses. Regrettably, focused on bail-outs, Pak planners have no Weltanschanschauung (world view), though it cost nothing.
Iran travel sector: Ups and downs since U.S. reimposed sanctions
Last November, the Trump administration reinstated sanctions on Iran, mainly the ones that had been lifted under the 2015 nuclear deal, in order to batter Iran's economy, however, according to official data, they have so far failed to lessen foreign arrivals to the Islamic Republic.
Although the sanctions together with anti-Iran propaganda campaigns have decreased Western tourists but the country has managed to compensate and even improve by doing its best to attract more from neighboring states.
When it comes to outbound tourism, the effect of sanctions are seemingly more obvious as sharp rises in the value of foreign currencies against rial have pushed up the costs of traveling in the country.
A total of 1,759,749 Iranians traveled abroad in the first quarter of the current Iranian calendar year (March 21-June 21), indicating a 6.5% decrease compared with 1,882,414 outbound tourists in the same period last year, financialtribune.com reported in an article released on Monday.
"Nearly 7.8 million foreign nationals visited Iran over the past year that shows a 52.5 percent increase year on year. The country hosted 5.1 million travelers in 1396 (March 2017-18)," deputy tourism chief Vali Teymouri said in April.
"One of the shortcomings in Iran's tourism industry is the government's issuance of work permits to travel agencies without taking into consideration the number of inbound and outbound tourists. Less than 5% of travel agencies in Iran are active in organizing inbound tours, whereas 95% of them have focused on outbound tourism," Hormatollah Rafiei, the head of Travel Agents Guild Association, said.
To tackle such harms, the association has decided to set up a committee tasked with curtailing the number of travel agencies' closure by channeling them toward conducting more inbound tours.
"In two months, between 30 and 50 agencies are going to direct their activities toward attracting tourists from 10 countries, including Iraq, Afghanistan, Turkey, Pakistan, Turkmenistan, Georgia, Armenia and China," Rafiei added.
Regarding to the downfall of potential Western visitors, Skift Inc., a New York City headquartered media company that provides news, research, and marketing services for the travel industry, said in July article that "Despite setbacks, [international] tour operators are optimistic about long-term growth in tourism to Iran, which in recent years has stepped up efforts to increase international visitation and has the stated goal of attracting 20 million annual visitors by 2025.
While the U.S. State Department has long issued strong advisories against traveling to Iran and despite tensions between the two countries, tour operators who spoke with Skift strongly disagree, maintaining that Iran has proven to be a safe and remarkably hospitable place for travelers, including Americans.
"It is a country that is often portrayed as unwelcoming, but the reality is quite the opposite," said Jenny Gray, the global product and operations manager of the Australia-based Intrepid Travel.
"Iranians are warm, friendly and eager to show off their country to foreigners. The feedback from our travelers is a testament to this."
"Once they [Iranian authorities] have been approved for entry [issuing visas], people are welcomed warmly—we've never encountered a problem or even a cold shoulder," said Robin Pollak, the president of Journeys International, which is offering Iran tours since 2015.
"People in Iran are very curious about visitors from a culture that is off-limits to them. They understand that American visitors do not reflect the way America is portrayed to them by their government," she added.
To compensate the fall, Iran has turned to ease traveling for its target markets which are people from Iraq, China, Republic of Azerbaijan, Afghanistan, Turkey, Pakistan, and several other countries who arrive in Iran for medical, pilgrimage and cultural heritage purposes.
Some two million Iraqi nationals visited Iran during the first seven months of the past Iranian calendar year (ended on March 20), constituting Iran's largest source of inbound passengers.
Mousa Tabatabai, assistant to Iran's ambassador to Baghdad, told Al-Monitor in early July, "The number of Iraqis arriving in Iran for religious tourism and treatment is growing bigger on a yearly basis. This is added to those who travel to Iran to see their relatives. The visas are issued depending on the demand."
"There are 2-3 million Iraqis arriving in Iran every year. Such a figure will more likely increase as the visas have become free of charge between the two countries," Tabatabai explained.
Iran also eyes to have a bigger share of Chinese tourism, as it, in a unilateral measure, recently approved to waive the visa requirement for the Chinese passport holders.
To encourage and reassure sightseers, the Iranian government has decided not to stamp the passports of foreign tourists to help them skip the U.S. travel ban.
"President Hassan Rouhani assigned the airport police not to stamp passports of foreign tourists. Taking into consideration the fact that America is practicing the economic terrorism plans, and people who travel to Iran may feel a bit afraid that they may be pressured by America," Government spokesman Ali Rabiei said earlier this month. He added that this can invite more tourists to Iran.
The World Travel & Tourism Council's latest report indicates that Iraq was the main source of tourism for Iran in 2018, as Iraqis constituted 24% of all inbound visitors. Other major sources were Azerbaijan (17%), Turkey (8%), Pakistan (4%) and Bahrain (2%). The remaining 46% came from the rest of the world.
WTTC's review of tourism spending in Iran in 2018 shows 93% of visitors spent for leisure purposes while only 7% spent on business purposes. The council ranked Iran 20th from among 185 countries in its 2017 power ranking, which evaluates countries in terms of absolute size growth measured in U.S. dollars in the field of travel and tourism.
The 2019 Travel Risk Map, which shows the risk level around the world, puts Iran among countries with "insignificant risk", a category where the UK, Denmark, Switzerland, Norway, and Finland are placed in.
The country boasts hundreds of historical sites such as bazaars, museums, mosques, bridges, bathhouses, madrasas, mausoleums, churches, towers, and mansions, of which 22 being inscribed on the UNESCO World Heritage list.
Currently, Iran's constant efforts to recover the value of Iranian rial against the U.S. dollar have paid off. The national currency is strengthened about eight percent in the open market over the past month to 125,450 per dollar, traders in Tehran, according to prices compiled by Bloomberg from foreign-exchange websites.
Travel associates see better prospects for tourism sector of the country as policies for shielding the currency against the U.S. sanctions are taking effect.
From our partner Tehran Times
Russia races for the African market
Russia plans to offer trade subsidies and investment guarantees as an emergency support for Russian companies to penetrate into African markets, part of the strategy for the development of economic ties between Russia and Africa, according to an official report released by the Ministry of External Affairs.
The report indicated that Business Council had discussed a wide range of issues on promoting Russia and Russian businesses' interests in Africa. Noting further that Africa has huge natural resources still untapped, all kinds of emerging business opportunities and constantly growing consumer market due to the increasing population. It has currently become a new business field for global players.
There was a lot of interesting and demanding work ahead, Foreign Minister Sergey Lavrov said at the Ministry's Business Council meeting held on July 16 in Moscow. He added "perhaps, there is a need to pay attention to the experience of China, which provides its enterprises with state guarantees and subsidies, thus ensuring the ability of companies to work on a systematic and long-term basis."
He urged Russian entrepreneurs, both small and medium-sized, to race against other foreign players to get access to the African markets and its trading resources, be fearless of competition and rivalry but play with adequate caution to save Russia's image in Africa.
"We find it important to estimate options for attracting small and medium-sized businesses to African markets. This segment of our cooperation is still insignificant," he stated.
"We rely on the existing and strengthening foundation of Russian-African cooperation. This year we have significantly intensified political dialogue, cooperation between parliaments and civil societies," Lavrov said.
"This positive groundwork allows us to convert this into increasing trade, economic and investment exchanges, to expand banking cooperation, the implementation of mutually beneficial projects," he pointed out.
Lavrov, however, underscored the fact that trade and economic relations have reached a new level, and "the first ever Russia-Africa summit, which is to be held in October in Sochi, would give a special impetus to these processes."
The first Russia–Africa summit scheduled to take place in Sochi on October 24 and will be co-chaired by President of Russia Vladimir Putin and President of Egypt Abdel Fattah el-Sisi, who currently chairs the African Union.
In June, Moscow hosted a shareholder meeting of the African Export-Import Bank, as well as the Russia-Africa Economic Conference. Early July, the Russia-Africa Parliamentary Conference was also held as part of the International Development of Parliamentarianism Forum, which took place in Moscow.
During the plenary session on Russia-Africa held July 3, the former Special Presidential Representative to Africa, Professor Alexey Vasileyev, pointed out that the level and scope of Russian economic cooperation with Africa has doubled in recent years, "but unfortunately Russian-African cooperation is not in the top five among the foreign investing players in Africa."
Specifically about trade, Vasileyev noted that not all African countries have signed agreements with Russia, for example, on the abolition of double taxation. He urged African countries to make trade choices that are in their best economic interests and further suggested that Russia should consider the issue of removal of tariff and non-tariff restrictions on economic relations.
In order to increase trade, Russia has to improve its manufacturing base and Africa has to standardize its export products to compete in external markets. Russia has only few manufactured goods that could successfully compete with Western-made products in Africa.
The former Presidential Envoy believes that it is also necessary to create, for example, free trade areas. "But before creating them, we need information. And here, I am ready to reproach the Russian side, providing little or inadequate information to Africans about their capabilities, and on the other hand, reproach the African side, because when our business comes to Africa, they should know where they go, why and what they will get as a result," Vasileyev told the gathering of African parliamentarians.
Interestingly, there are few Russian traders in Africa and African exporters are not trading in Russia's market, in both cases, due to multiple reasons including inadequate knowledge of trade procedures, rules and regulations as well as the existing market conditions, he pointed out.
"The task before us, especially before the both parliaments, is to harmonize the norms of trade, contract and civil law. The parliamentarians of the two sides have the task to work together on a legislative framework that would be in the interests of both sides. This should be a matter of priority," Vasileyev concluded.
Whether Moscow will move from mere intentions to concrete actions, with commitment and consistency, remains largely to be seen in the subsequent years, according to policy experts and observers who monitor developments between Russia and Africa. According to official reports, Russia has a positive dynamics of trade with Africa, its trade exceeded US$20 billion in 2018.