US-China trade war? Not likely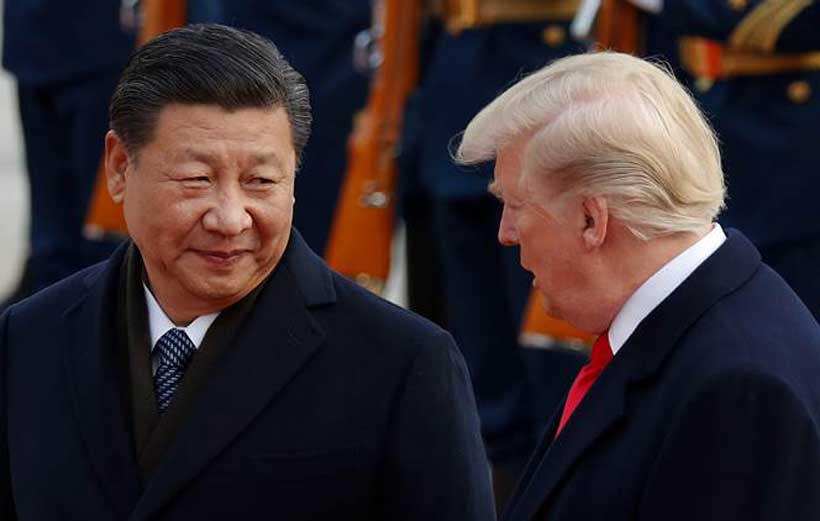 Commenting on recent the US and China tit-for-tat tariff disputes, Prof. Larry Backer says that the deep structures of economic integration cannot be undone by a series of shocks with offers of renegotiation.
As the US and China ratchet up a tit-for-tat tariff dispute, it has been said often in the last few weeks that no one wins a trade war.
The issue was discussed with Larry Backer, Professor of Law and International Affairs in Penn State University.
How will President Trump's decision to boost tariffs impact US domestic steel and aluminum producers?
My apologies, the answer to this question will be the longest of this interview precisely because the simplest questions may pose the subtlest problems. In contrast to many experts, and others, who might be eager to provide a simple and direct answer to this simple and direct question, I can only offer complexity and contingency. At the greatest level of generalization, it is not clear, even to experts and policymakers, whether the tariff boost will have a positive or negative effect. Steel and aluminum production are now part of integrated production chains only a portion of which concerns steel and aluminum production. The idea appears to be that the tariffs will protect US based steel and aluminum production by making the import of like products more expensive—and thus US producers will substitute domestic production over foreign. That may well work for domestic production and consumption but may not work for domestic production for export—especially where other states match the tariff to equalize pricing (and reduce the foreign subsidy) that the tariff represents. And yet domestic production and consumption is an important element of US macro-economic policy and may produce positive short-term effects in terms of domestic investment and employment.
Yet the tariff discussion must also be understood within a more complex context produced by the deep embedding within global production and ownership chains. The key here is that there is no identity between the location of production (in this case steel and aluminum production) and the nationality of ownership (that is, the "citizenship" of the apex enterprise that owns or controls the steel or aluminum production chain with respect to which production might be located in any number of states). It has been reported, for example, that some US companies may be negatively affected because they are subsidiaries of foreign enterprises from which, for example they receive steel for finishing and then export. And the effect will have little to do with the nationality of the owners of steel production. Consider the irony of these tariffs if, as a result, foreign owned enterprises establish factories in the US for steel production, boosting US production while repatriating the profits of that enterprise back to the home states of parent company. That insight, in turn, produces some variations in the answer to the question you posed.
First, even if the tariffs have an effect (positive or negative), it is not clear that the extent of that effect will be large. Again, the issue of tariffs can only be viewed in a vacuum within the cloistered towers of those who find such detached analysis useful for purposes of advancing policy without relation to real world effects. Thus, the amplitude of the effect may be difficult to distill apart from the ecology within which tariffs may have both direct and indirect effects.  This provides an opportunity to seek to distill effects using a variety of techniques all of which will be dependent of a set of assumptions and approaches that might well skew the results in ways that serve objectives. These effects, of course, are further complicated by the distinction between the effects on domestic production (an objective of the tariffs, of course) and the effects of the nationality of the benefits of this production. It is not clear how one deals with the situation where domestic production increases (and increases local economies) while the profits of that production are repatriated elsewhere.
Second, even if there is significant effect, it is not clear whether the effect will be generally felt or will affect different parts of the country, and different industrial sectors differently. To speak of the effects of the tariff boost generally produces an answer that aggregates effect. But aggregated effects only serve political interests, it does not reflect the reality within a large country like ours.  It is much more likely that the effects will be felt differently, positively and negatively in different parts of the country and with respect to different industries and companies. Yet that might well have been the point—to ensure a targeted boost to economic activity within specific portions of the US with the hope that this boost in activity will then have indirect effect over a broader area.
Third, the answer to the question must take into account the time horizons for change and the sectors with respect to which differing time horizons might matter. Thus, for example, to the extent that the tariff is meant to foster greater steel and aluminum production, that effect will take years to be felt in terms of actual significant increases in production. Also important here is the question whether that production can be sustained. Tariffs as subsidies may have an immediate effect on decisions to invest in production (and hire labor to aid in its production), but eventually the sector and the heightened production will have to be economically viable—especially since over the middle and long term global consumers and producers may adjust their activities to take the tariffs into account.
Fourth, on the other hand, the immediate effects of the tariffs have already been felt—not in the changes to the location of steel and aluminum production (inside or outside the US), but in the reactions of financial markets, lenders, political leaders and the like. And perhaps that is the most telling part of tariff policy in the contemporary age—tariffs appear to have greater effects on global finance than on global production, on the allocation or distribution of the placement of portions of the production of commodities (in the long term), and on its value in mobilizing mass opinion to some political end or other. In that respect, tariffs may not pose the same problems that they produced a century ago in the European inter-War period. Globalization has substantially reduced the power of tariffs precisely because the borders necessary to make them effective have been substantially eroded—and it is unlikely that they will be reconstructed in the manner of 1920s thinking.
Fifth, the impact will vary from the short to the long term. Most people may be tempted to consider the question in light of immediate or short-term impact. Indeed, global analytics have tended to increasingly favor short term thinking and reaction rather than long term or strategic responses or adjustment. And the short-term impact—politically—will be significant. One sees that already as the "usual suspects" have already aligned themselves and their media outlets to amplify their support or opposition to the tariffs, and to begin to seek to mobilize mass opinion to some end or other. Yet it is the long term strategic adjustments that are far more important and most likely to be missed by a media and analytic culture with a short attention span.
How will it actually impact the aluminum and steel industries globally then?
There are two answers here. The direct answer is that impact will be a function of the way industry and states respond. Industry might be able to avoid the effects of the tariff by strategic shifting of the operations of their global production chains to minimize the effects of the tariffs—but such adjustments might take time. States, on the other hand, are less flexible. They will either support their own industries or risk losing them. If they do not reciprocate tariffs, they might be induced to apply enough support to their industries to wash out the price effects of tariffs. The indirect answer, however, may be more important. The impact to states and enterprises will depend on the ability of both to mitigate the effects of tariffs through changes in the ownership of the producers of tariffed goods. Thus, for example, if Chinese enterprises own or can acquire (direct or indirectly) steel and aluminum production facilities in the US, the net effect of the tariff will be small. Over the long term, and in the absence of waivers from tariff, there may be a gradual shift of production—but not necessarily to the US Instead the shift may move production to other states which have successfully negotiated tariff waivers.
You've mentioned some of the beneficiaries behind his decision are their other internal or external beneficiaries in addition to the companies in America, or is it just wholly these American companies who are going to benefit from this decision?
What is an American company today? The notion of national companies is now essentially obsolete in a context in which most economic activity is connected to global flows of production. Companies of a variety of nationalities are organized to manage and participate in global production (in steel and aluminum and other products). The economic enterprise that tends to manage or control the process of production and the role of other enterprises within that production process tends to be characterized as the representative or incarnation of a multinational enterprise, and to lend its nationality to that system of global production. But realistically, that represents an oversimplification of the realities of production. Thus, American apex companies may benefit from the tariffs.
On the other hand, US apex companies who have invested heavily in steel and aluminum production enterprises outside the US may suffer. Conversely, a Russian or Chinese enterprise that owned steel or aluminum production facilities in the US might profit significantly from the tariffs.  Because of this quite large divide between the nationality of the place of production and the nationality of the ownership of production (up the production chain) it is difficult in many cases to point to a generalizable nationality for winners and losers.  And that is the great insight of this effort—states can control generally the production of things within their territory and use their borders to exact a cost of entry (or exit).  But that control of the consequences of production within or outside a state has absolutely nothing to say about the nationality for the beneficiaries of these policies.  If all steel production abroad is owned by US companies, then steel import tariffs would affect US companies negatively because it adds costs to their global allocation of the elements of their production chains.
How much will this decision to increase tariffs affect countries like China, Japan and South Korea then?
There are two questions here.  The first deals with reciprocal tariffs. This is a simple one—if the US raises tariffs on aluminum and steel, then other countries would seek to do the same on US steel and aluminum. Yet the impact on the US may be negligible if it is a net importer of these products. And thus, more effective may be what I might call retaliatory tariffs. Thus, if the US imposes tariffs on steel and aluminum that affects national industries elsewhere, those states might impose duties on US agricultural products or some other product in a sector where US exports are large. But in a global economy that might only produce short term pain, as those in control of production chains can, at some cost, realign their trade routes in ways that might soften the blows of tariffs. And again, where one thinks only of short term effect, one misses the essential element of a more benign long-term effect within a global context in which capital and investment still moves fairly freely. And, indeed, rather than approach the imposition of tariffs with retaliatory tariffs, China, Japan and Korea would be better off buying US: steel manufacturers, increasing production of un-tariffed steel and then exporting that commodity for finishing in their own home states.
How likely is the European Union to retaliate by imposing tariffs on US products?
This is an excellent question.  While the initial emotional response, one fanned by the global media, might have tilted toward retaliatory tariffs on vulnerable US products, that course may not be followed once tempers are calmed.  The principle reason for this is that the Trump Administration has made it clear that it would entertain bilateral negotiations on waivers of tariffs.  This is not a small matter.  Indeed, one can see in this Tariff imposition-negotiated waiver approach an essential feature of the Trump Administration's movement away from its old approach of globalized system building multilateralism to the new America First Initiative. Thus, consider the dynamics of the tariff imposition in context.  The United States has commenced building its own trade network in a manner that links up with the US enterprise's management or control of certain production chains.
That requires a reorienting of trade relations from a multilateral form without a center to an aggregated bilateral form with the US at the center.  To effect this reorientation of the foundations of trade the US must first re-center its position in global trade networks (not all of them but those of vital interest or with respect to which there is an ambition). To that end, certain shocks are necessary. These include withdrawal form multilateral agreements (including Paris and TPP) and the disruption of old free trade alignments. But mere withdrawal does not produce re-centering—the offer to renegotiate the terms of bilateral relations (and in the process restore relations or waive action) is the driving element of realignment. At the end of the process, if carried out systematically and with a clear long term vision, the US might well produce a trading system that looks substantially the same as the Chinese One Belt One Road Initiative. If that is the case, then the future of global trade is not manifested in tariffs, but through these tariff and other shocks, a new global trade system, built around control of production chains, will emerge in which most roads lead either to Washington, or to Beijing.
Will Mr. Trump's acts result in a trade war between the US and world's other economic powers? What can be the consequences of such possible war for world?
No trade war is likely. The deep structures of economic integration cannot be undone by a series of shocks with offers of renegotiation. And trade war does not seem to be the intent (though one must disregard certain of the President's tweets to acquire assurance on that point). And America First Initiative is not the same as the isolationist policies adopted from near the end of the 1920s—it is rather the reverse, the effort to encourage muscular expansion but now oriented from key home states, rather than by building a community of similarly situated actors all competing in the global markets for engagement with portions of emerging production chains. And indeed, while the ineptitude of national leaders might, through comedies of errors and personal vanity, move key states toward trade wars, the result would not further state power. Trade wars are particularly dangerous in contemporary politics precisely because they would produce two types of instability. First, trade wars would produce instability among the lower reaches of production chains. Those states would suffer substantial impacts in employment that would lead to political unrest, and more likely substantial migration that would then destabilize neighbors and eventually the apex states to which migration will flow, particularly in the West. Second, trade wars would destabilize apex nations as well. The stability of the political orders in the United States and China depend in large part on the fulfillment of a promise of a baseline economic prosperity. Where that disappears then both states might well be subject to the vagaries of populism which, though it might not overthrow either's system in a formal sense, would substantially corrupt them.
The US and the Europeans cooperation after world war was based on trade, security and military regimes like NATO. Don't you think possible trade war between the US and Europe can spill over other security and military fields, too?
I agree, of course, that a trade war would spill over to other vectors of state to state relations. But only suicidal states and mad leaders without substantial popular or institutional checks, could possibly move the US-EU relationship dangerously in that direction. The US and its European allies have had tiffs and have made grand gestures of disapproval against each other with some regularity since the 1960s. One need only remember the antics of Charles De Gaulle (quite effective both within Europe and in the effect on NATO relations). And in any case, the bad behavior of states on the periphery of the US-EU "entente" may ensure the strength of the core alliance militarily and work against economic policy foolishness.
Rising of rightist in Europe is a threat to the future of the EU and from the other side this can result in more independent trade relation without the EU considerations. Considering this fact how do you see the future of EU?
Many people fear the ghosts of the past, and even more people believe that it is important to fight past battles over and over.  But like the analogy with the trade wars of the 1920s, analogies with the rise of fascist movements in Europe in the 1930s may be misapplied in this case. Yes, indeed, the ultra-right movements have risen again after several generations of muscular suppression in Europe, and ridicule (effective) in the US But that suppression, in part, might well have contributed to the re-emergence of the virus of right wing extremism in the face of a largely unchecked left wing extremism that has tended to be the darling of the political and intellectual sets in the US and Europe since the great social rebellions of 1968.
That cultural moment plays differently in Eastern Europe, of course, and produces a return to the comforts of authoritarian nationalism that can easily be characterized as either left or right to suit the agenda of the commentator. At some point balance must be restored, of course, or the EU will flounder. And that may be likely in the medium term. For the moment, however, the rise of rightists as against an unchecked culture of leftism may produce the sort of instability that marked the early Weimar Republic. But at its base, the EU is suffering a version of 2nd generation malaise. The rising elite never experienced the trauma that produced European solidarity in the face of a half century during which Europe virtually committed suicide. They do not know hunger, and fear, nor do they worry about the penetration of larger powers to undermine their own autonomy and independence (those are worries left for the detritus of empire). And thus, they can indulge the privilege of dismissing the institutional structures on which their own prosperity and security are based. To that end, indeed, it is not the rise of the right, but the effects of ennui, that may have a substantial deleterious effect on the solidity of the EU.
The US also recently imposed tariffs and other measures against the People's Republic of China.  Do you see the possibility of a trade war or more adversarial relations between the US and China with respect to trade issues?
I would suggest that the recent and very quick tariff exchange between the United States and the People's Republic of China illustrates the character of these tariff moves by the Trump Administration and the way that they have been received once governments finish producing the appropriate responses required for public consumption by their internal and external audiences. Consider what happened when in mid-March 2018 President Trump moved to levy tariffs on up to $60 billion of Chinese imports, in addition to those imposed on solar panels, steel and aluminum. Initially, the Chinese reacted aggressively and publicly in the expected way, utilizing all of their networks to aid in that effort. The Chinese indicated an intention to levy tariffs on about $3 billion of US imports, including soybeans or aircraft, major trade goods.
The effect was immediate—global financial markets fell dramatically over the course of a week. Yet, after the necessary public drama, one discovered that the tariffs imposed on both sides appeared to serve as an invitation for both the US and China to begin to renegotiate their trade relations. The Americans sent a letter indicating the changes that they sought in the wake of the tariff impositions, with an emphasis on trade and intellectual property issues, including what for the US amounted to coercive technology and know-how transfer rules. Premier Li Keqiang spoke publicly about the need for China and the United States to continue negotiations and reiterated pledges to better open their internal markets and perhaps to target purchases of specified US goods. Negotiations continue.
When news leaked of those steps, global markets responded appropriately. And thus one can begin to see the contours of the way in which tariffs have become an instrument rather than the objective of trade policy. The US may now use tariffs as a critically important tool in the reframing of US trade policy in the form of the "America First" Initiative. The object is not to destroy trade—the US President and his advisors have been very clear about that (it is only that people have chosen not to listen)—but to reframe the basis of the global trading system from the forms that emerged after the 2nd World War to a new form whose characteristics will be shaped both by the Chinese One Belt One Road Initiative and its American counterpart, the "America First" Initiative.
It was the Iranian leadership itself which almost a decade ago pointed to the end of the post-World War II era and its structures.  Few paid attention at the time.  That was a pity. For it seems that in retrospect they were correct and that the global community will continue to see manifestations of the new system emerge as the first order powers realign their visions, reach accommodations with each other and reorder the hierarchies of power and production for the first part of this century.
First published in our partner Mehr News Agency
New UNWTO Report Helps Cities Manage Impact of Tourism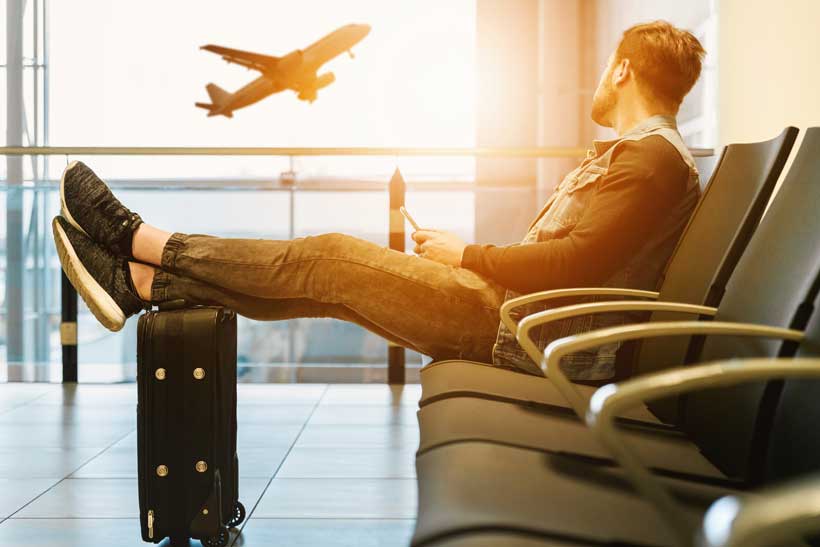 A new World Tourism Organization (UNWTO) report aims to help manage growing urban tourism flows and their impact on cities and residents. 'Overtourism'? Understanding and managing urban tourism growth beyond perceptions', was launched today during the 7th UNWTO Global Summit on Urban Tourism, in Seoul, Republic of Korea (16-19 September 2018).
The report examines how to manage tourism in urban destinations to the benefit of visitors and residents alike. It proposes eleven strategies and 68 measures to help understand and manage visitor growth. The report is the result of collaboration between UNWTO, the Centre of Expertise Leisure, Tourism & Hospitality (CELTH), Breda University of Applied Sciencesm and the European Tourism Futures Institute (ETFI) of NHL Stenden University of Applied sciences.
The recent growth of urban tourism requires the sector to ensure sustainable policies and practices that minimize adverse effects of tourism on the use of natural resources, infrastructure, mobility and congestion, as well as its socio-cultural impact. Increased reports of negative attitudes among local populations towards visitors, due to perceived overcrowding, noise and other issues, have led to the spread of terms such as 'overtourism' and 'tourismphobia' in the media.
"Governance is key. Addressing the challenges facing urban tourism today is a much more complex issue than is commonly recognized. We need to set a sustainable roadmap for urban tourism and place tourism in the wider urban agenda," said UNWTO Secretary-General Zurab Pololikashvili. "We must also ensure local communities see and benefit from the positive aspects of tourism", he added.
To better understand visitor management challenges in urban contexts, particularly the relationship between residents and visitors, the report includes an analysis of residents' perceptions towards tourism in eight European cities – Amsterdam, Barcelona, Berlin, Copenhagen, Lisbon, Munich, Salzburg and Tallinn.
"There is no one-size-fits-all solution to deal with overtourism. Instead tourism needs to be part of a city-wide strategy for sustainable development", Dr. Ko Koens of the Centre of Expertise Leisure, Tourism & Hospitality (CELTH) and Breda University of Applied Sciences concludes. The report recommends a common strategic vision among all stakeholders involved, bringing residents and visitors together and adopting careful planning which respects the limits of capacity and the specificities of each destination. "The involvement and support of local residents is key in achieving sustainable tourism", Professor Albert Postma of CELTH and NHL Stenden University of Applied Sciences explains. "Building shared responsibility amongst stakeholders directly or indirectly involved in tourism development is a key for ensuring long-term sustainability", involved researcher Bernadett Papp concludes.
The Geopolitical Impact of Petro-Yuan
A few months ago, a piece of news shook the global oil future market: yuan-denominated oil contracts have begun trading for the first time in Shanghai on March 26, 2018. By widening the gaze beyond the next few years, this fact is poised to change how oil (a potentially other commodities and hard assets) are traded globally. It is obvious to register this will enhance the role of the yuan as a global trading currency, and compel investors to increase their allocations to Chinese financial assets.
Some facts to begin with: China became the world's largest oil consumer at the end of 2016 (source: Bloomberg). As a consequence of this achievement, China is progressively manifesting a strong desire to pay for its huge import bill in its own currency, rather than resorting to employ USD. Additionally, China's quite open aspiration with this new oil trading plan is to promote the internationalization of yuan and it intends to achieve this goal by aggressively promoting a wider adoption of the yuan as a global trading currency. Switching to yuan payments for major imports is a fundamental cornerstone of this process and the internationalization of the yuan is clearly one of the main priorities now for People's Bank of China and other Chinese regulators.
Shall this plan be successful (at least to a certain degree in the short run), China can start thinking about replicating this model for other commodities purchases. Furthermore, the Chinese are, according to a number of sources, planning to devise active measures to persuade oil exporting countries to accept payment for their crude oil in yuan, which would be the logical next step from the new futures contract.
The emergence of petro-yuan revenues collected by the world's largest oil producers is a natural development from this process and it is expected to become the third global price benchmark alongside Brent and West Texas Intermediate crude. As evidence of the seriousness of the Chinese new policy, a few top global energy traders, such as Glencore and Trafigura, have decided to start trading in the new contracts.
Carl Weinberg, chief economist and managing director at High Frequency Economics, in a recent interview stated: "Moving oil trade out of dollars into yuan will take right now between $600 billion and $800 billion worth of transactions out of the dollar… (That) means a stronger demand for things in China, whether it is securities or whether it is goods and services. It is a growth plus for China and that's why they want this to happen".
Obviously, the petro-yuan will encounter many challenges on its way of various nature: the most evident is the exchange policy designed by China in the past two decades. In 1994 the Chinese Yuan was pegged to the US Dollar, and it was only in 2005 that the country shifted to a "managed float" system and was allowed to appreciate. It now fluctuates in the forex market in accordance with a basket of major foreign currencies, and the Chinese government has always been very keen to keep the yuan undervalued as it is understandably a means of promoting the country's exports.
Arguably, in order to be able to gain the investor confidence and to sustain the even greater capital inflows, Chinese policy maker might have to be forced to reconsider China's exchange rate policy to render it more sustainable and, equally important, insulated from external shocks. This state of affairs may prove to be unattainable given the theorem of the "Impossible Trinity" which states that it is impossible, for any given country, to maintain the following three at the same time: a fixed foreign exchange rate, a regime of free capital movement (or absence of capital controls), and an independent monetary policy.
On the other side of the world, the most relevant oil actor, Saudi Arabia, seems to remain firmly committed to the dollar peg for its currency, the riyal, which has been in place for more than 30 year, and to the continued dominance of the US dollar as the medium of payment for its main export. However, the petro-yuan future contract represents an unplanned and (possibly) uncontrollable variable in Aramco's long-term strategic planning. Aramco is the Saudi' state controlled oil company the value of which is estimated in several hundreds of US billions
On the other hand, Saudi Arabia may benefit from the introduction of the petro –Yuan future contract in the light of the magnitude of its commercial partnership with China: the petro-yuan may ensure the establishment of a long-term eastern market for crude oil in the world's biggest oil-consuming economy and furnish a hedge against the surge in American oil exports triggered by the shale boom.
Similarly Russia, the largest oil producer in the world, has welcomed the petro-yuan future contract with one of the national champions, Gazprom, having already made the switch from the US dollar to the yuan and other Asian currencies. The diffusion of the petro-yuan future contract will greatly benefit the Russian state politically as it allows her to further reduce its dependency on the United States (and capital denominated in US dollars) and weakens the US' ability to wage economic war and conduct currency wars.
Nonetheless, in the long term, the petro-yuan future contract may offer a win-win solution for the two contenders on the ongoing trade and tariff war (namely, USA and China).
Let's explore the underpinning reasons why it could turn out to be a good deal for both countries:
Despite the good premises and the warm welcome it has received so far, it will take many years for Chinese oil futures to establish themselves as an alternative benchmark in the oil market.
If the prediction above is correct, the petro-yuan future contract will have an insubstantial impact on the US economy in the short term; nonetheless, it could help to lower the value of the US dollar against other foreign currencies.
A slightly weaker US dollar may, in turn, make US dollar denominated exports more competitive in global markets, thus allowing the US to narrow their trade deficit, particularly with China.
Machines Will Do More Tasks Than Humans by 2025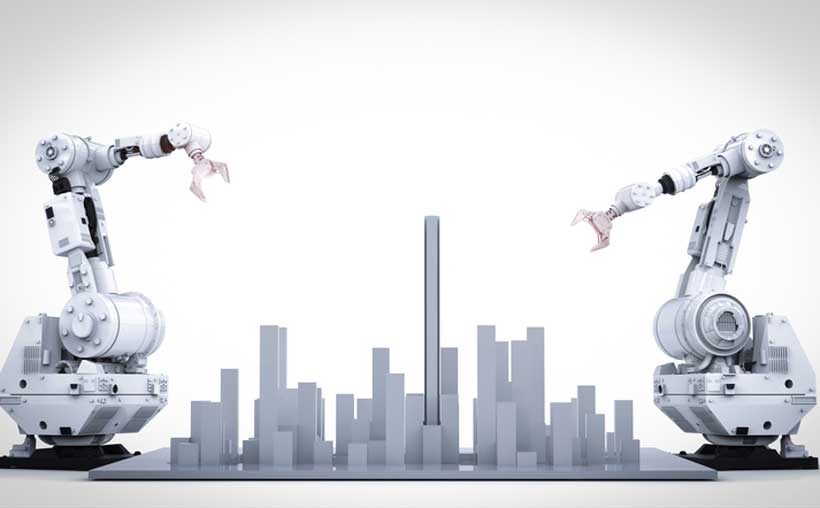 The world is going through a workplace revolution that will bring a seismic shift in the way humans work alongside machines and algorithms, according to new research by the World Economic Forum. By 2025 more than half of all current workplace tasks will be performed by machines as opposed to 29% today. Such a transformation will have a profound effect on the global labour force, however in terms of overall numbers of new jobs the outlook is positive, with 133 million new jobs expected to be created by 2022 compared to 75 million that will be displaced.
The research, published today in The Future of Jobs 2018, is an attempt to understand the potential of new technologies to disrupt and create jobs. It is also seeks to provide guidance on how to improve the quality and productivity of the current work being done by humans and how to prepare people for emerging roles.
Based on a survey of chief human resources officers and top strategy executives from companies across 12 industries and 20 developed and emerging economies (which collectively account for 70% of global GDP), the report finds that 54% of employees of large companies would need significant re- and up-skilling in order to fully harness the growth opportunities offered by the Fourth Industrial Revolution. At the same time, just over half of the companies surveyed said they planned to reskill only those employees that are in key roles while only one third planned to reskill at-risk workers.
While nearly 50% of all companies expect their full-time workforce to shrink by 2022 as a result of automation, almost 40% expect to extend their workforce generally and more than a quarter expect automation to create new roles in their enterprise.
The report presents a vision of a future global workforce that provides grounds for both optimism and caution. Compared to a similar study by the Forum in 2016 to understand the impact of the Fourth Industrial Revolution on jobs, the outlook for job creation today is much more positive as businesses have a much greater understanding of the opportunities made available by technology. At the same time, the huge disruption automation will bring to the global labour force is almost certain to bring with it significant shifts in the quality, location, format and permanency of roles that will require close attention from leaders in the public and private sector.
"It is critical that business take an active role in supporting their existing workforces through reskilling and upskilling, that individuals take a proactive approach to their own lifelong learning, and that governments create an enabling environment to facilitate this workforce transformation. This is the key challenge of our time," said Klaus Schwab, Founder and Executive Chairman of the World Economic Forum.
Among the set of roles set to experience increasing demand across all industries are data analysts and scientists, software and applications developers, and ecommerce and social media specialists, all of which roles that are significantly based on or enhanced by technology. Roles that leverage distinctly 'human skills,' such as sales and marketing professions, innovation managers and customer service workers, are also set to experience increasing demand. Jobs expected to become redundant include routine-based white-collar roles, such as data entry clerks, accounting and payroll clerks.
Jobs Outlook 2022
Within the set of companies surveyed, respondents predicted a decline of 984,000 jobs and a gain of 1.74 million jobs between now and 2022. Extrapolating these trends across those employed by large firms in the non-agricultural workforce of the 20 economies covered by the report suggests that 75 million jobs may be displaced by a shift in the division of labour between humans, machines and algorithms, while 133 million new roles may emerge that are more adapted to this new division of labour.
While we expect net positive job growth, there will be a significant shift in the quality, location, format and permanency of new roles. In fact, businesses are set to expand their use of contractors doing task-specialized work, engage workers in more flexible arrangements, utilize remote staffing, and modify the locations where their organization operates to ensure access to talent.
Workers will require new sets of skills as the division of labour between humans and machines continues to evolve. Surveyed companies report that today, 71% of total current task hours are performed by humans, compared to 29% by machines. By 2022, this average is expected to shift to 58% task hours performed by humans, 42% by machines.
Change Management Strategies
All industries expect to have sizeable skills gaps, with average skills instability of 42%, highlighting the scale of the challenge in preparing today's workers for changes within their current roles and the emerging jobs of the future. Technology proficiency, such as technology design and programming, and distinctly human skills, such as creativity, critical thinking and persuasion, are among the competences that will be sharply increasing in importance.
"Companies need to complement their automation plans with comprehensive augmentation strategies. For businesses to remain dynamic, differentiated and competitive in an age of machines, they must in fact invest in their human capital. There is both a moral and economic imperative to do so. Without proactive approaches, businesses and workers may lose out on the economic potential of the Fourth Industrial Revolution," said Saadia Zahidi, Head of the Centre for the New Economy and Society at the World Economic Forum.
An augmentation strategy takes into account the broader spectrum of value-creating activities that can be accomplished by workers, machines and algorithms in tandem. Fulfilling this potential will require workers to have the appropriate skills for the workplace of the future, and will require business and policymakers to lead complementary and coordinated efforts to invest in human capital.
Respondents reported three main strategies for coping with the challenges of the new world of work: hire wholly new permanent staff with the skills relevant to new technologies; automate work tasks completely; and retrain existing employees. A smaller but significant number of companies expect to allocate the work to specialist contractors, freelancers and temporary workers.
While large-scale, multistakeholder action will be needed to tackle existing and impending skills needs, 85% of companies reported that they plan to rely mainly on internal specialized departments within their organization to provide reskilling opportunities, compared to half expecting to work with public education institutions. Only 34% of the training to be delivered directly by employers is expected to result in an accreditation recognized outside of the company in question.These findings highlight both the future role of companies as learning organizations and the range of untapped reskilling and upskilling collaboration opportunities.
The Future of Jobs Across Industries
The future of jobs is not singular, and disparate impacts will be felt across industries depending on initial starting conditions, skills availability, technology adoption and adaptability of the workforce.
While there is an overall net positive outlook on the future job market, the balance of workforce expansion and contraction looks different across industries. The level of displacement is expected to vary considerably. For example the share of companies projecting jobs losses in the mining and metals, consumer and information and technology industries is higher than companies in professional services. Declining roles and skills in one industry are growing in other industries. These findings point to potential opportunities for coordinated job transition strategies across industries.
All industries expect to have sizable skills gaps, with the Aviation, Travel & Tourism industry projected to have the highest reskilling needs in the 2018-2022 timeframe. Skills gaps are also a particular concern in the Information & Communication Technology, Financial Services & Investors, and Mining & Metals industries. The broad mobility sector is least likely to look to reskill their current employees, while business leaders in the Global Health & Healthcare, Chemistry, Advanced Materials & Biotechnology sectors are most likely to retrain their workers.
"Knowing which occupations are growing and declining globally is a starting place for policymakers, educators, and employers to start conversations on how to transition the global workforce to the jobs and skills of tomorrow," says Allen Blue, Co-founder of LinkedIn. "To help people connect to economic opportunity on the individual level, it's important to map and understand today's labor market dynamics at scale."
If managed well, a combination of reskilling and the augmentation of a range of tasks today can create the opportunity for new, higher productivity growth. For example, administering and physical tasks are projected to be significantly replaced by mechanized labour, leaving room for humans to focus on higher productivity tasks.
The Future of Jobs Across Regions
The impact of automation on jobs will also vary across countries and regions, especially as global companies consider a number of strategic factors in choosing where to locate specific job roles and economic activities. 74% of companies cited the availability of skilled local talent as their foremost consideration in determining job locations. More than half of companies surveyed for this report expect that by 2022, they would consider adjusting the composition of their value chains in response to the adoption of new technologies, and just under half expect to target new talent by modifying the location of their operations. These findings point to the potential impact of workforce management strategies on the geography of jobs across the global economy.
The report finds variation among the demand for roles across regions. Region-specific roles expected to be in growing demand include Financial and Investment Advisors in East Asia and the Pacific and Western Europe; Assembly and Factory Workers in Latin America and the Caribbean, Middle East and North Africa, South Asia and Sub-Saharan Africa; and Electrotechnology Engineers in North America. Across all countries and regions, employers expect that significant reskilling will be needed by a large share of the global workforce over the 2018-2022 period. Remaining competitive in a global context and taking advantage of emerging job creation opportunities will require a well-skilled local workforce bolstered by national lifelong learning ecosystems.
Shaping a Human-Centered Future of Jobs
Harnessing the transformative potential of the Fourth Industrial Revolution will require coordinated efforts among stakeholders in all industries and regions to formulate a comprehensive workforce augmentation strategy ready to meet the challenges of this new era of change and innovation. Business, government and workers must proactively plan and implement a new vision for the global labour market.
For governments, there is an urgent need to address the impact of new technologies on labour markets through upgraded education systems aimed at raising both technical and soft skills among the future workforce; social policies aimed at supporting an ecosystem of lifelong learners; safety nets for managing the social impact of workforce transformations; and stimulating job creation taking into account local and global demand for emerging roles and skills. For industries, it will pay to support the upskilling of their current workforce toward new and higher-skilled roles as competition for skilled talent intensifies and becomes more costly over the coming years. Industries will also need to consider how these efforts may also apply to the gig, temporary and online workforces they increasingly plan to rely on. For workers, there is a need to take personal responsibility for their learning trajectory through the current transition and developing a higher degree of comfort with the concept of lifelong learning.
Methodology
The latest edition of the Future of Jobs Report aims to support individual workers, businesses, and policymakers understand the impact of automation on talent gaps, skills churn, job displacement and change management strategies for navigating the new world of work. The 2018 employer survey that formed the basis of the report gathered the views of business executives at the frontlines of the changing workforce, especially Chief Human Resource Officers, Chief Strategy Officers and Chief Executives. It covers over 300 global companies from a wide range of industry sectors. Survey responses represent more than 15 million employees, and 20 developed and emerging economies which collectively represent about 70% of global GDP. In addition to the aggregate analysis, the report contains 12 industry profiles and 29 country or regional profiles, providing detailed information for projections through to 2022. The Report also included a unique data contribution from LinkedIn, showing the key emerging and declining roles in the recent past across several industries and geographies.