Thailand: Economic and social progress has been remarkable but structural change is needed
Thailand has made impressive economic and social progress over the past several decades, but must now take further steps to transform its economy and ensure that prosperity is shared more equally across the country, according to a new report from the Organisation for Economic Co-operation and Development.
The Initial Assessment of the Multidimensional Review of Thailand highlights how sustained, strong growth and a rapidly modernising economy have turned Thailand into an upper-middle income country. Poverty has plummeted from 60% in 1990 to 7% today, while education and health services have considerably expanded and improved, fueling the country's ambitions to become a high-income country by 2036.
The Review also points out, however, that Thailand is facing a new set of challenges and needs to find new sources of growth to meet them. Policies and investments are needed to reinvigorate economic transformation, create higher quality jobs and provide more opportunities, particularly for the large share of workers in the most vulnerable forms of employment. Social protection remains fragmented and is in need of better funding, according to the Review.
"Thailand finds itself at a critical stage of development," OECD Deputy Secretary-General Masamichi Kono said while presenting the Review with Kobsak Pootrakool, Minister attached to the Prime Minister's Office, and Porametee Vimolsiri, Secretary-General of the Office of the National Economic and Social Development Board of Thailand. "Yes, there are challenges, but also multiple opportunities that open up as Thailand strives to pursue a sustainable development path to the benefit of all. It must seek to reinvigorate economic transformation, reduce multi-faceted inequalities and ultimately achieve high-income status. The OECD stands ready to help Thailand design the policies needed to realise these ambitions," Mr Kono said.
While Bangkok's success as a metropolis has been key to Thailand's emergence as middle-income country, thriving secondary cities are now needed to provide new sources of growth and accelerate progress toward more sustainable development. This will require improved public governance arrangements to ensure effective delivery of public services nationwide, as well as a stronger focus on environmental conservation and disaster risk management, particularly with regard to water.
Data Collaboration for the Common Good
Delivering on the promise of public-private data collaboration for the common good requires attention in five priority areas according to a new report, Data Collaboration for the Common Good, published by the World Economic Forum today.
The report, done in collaboration with McKinsey and Company, represents a year-long effort with business, government, civil society leaders, experts and practitioners to advance public-private data collaboration to address some of the world's most pressing humanitarian and sustainable development challenges.
The linking, connecting and sharing of data has emerged as one of the primary factors shaping today's digital economy. From 2017 to 2019, the number of companies forming data-related partnerships has risen from 21% to 40%. Against this backdrop, the report provides an evidence base of use cases of data collaboration for the common good as well as pragmatic tools for strengthening stakeholder trust.
"Having experienced the positive impact of public-private data collaboration in improving the epidemic readiness in South Korea myself, I sincerely believe in the promising future that public-private data collaboration will lead us into," said Dr. Chang-Gyu Hwang, Chairman and CEO of KT. "I would like to encourage more world leaders and thinkers to join World Economic Forum's effort to make lasting and fundamental changes for humanity with trustworthy data and data collaboration."
The report provides a holistic governance framework designed to strengthen trust, balance competing interests and deliver impact. It offers insights to balance both the need to innovate in the use of data and the mandate to protect vulnerable populations against known and emerging harms.
"Data holds great promise as a transformative resource for social good," notes JoAnn Stonier, Chief Data Officer, Mastercard.
The report identifies five key areas for action, across the data collaborative lifecycle:
Stakeholder alignment – Ensure stakeholders commit to intended outcomes by conducting rigorous due diligence to ensure commitment and resource availability
Responsible data governance – Build a secure, resilient and fit-for-purpose governance and technical infrastructure and invest in comprehensive data-impact assessments to identify and manage the risks to vulnerable populations and communities.
Insight generation and validation – Verify the provenance, completeness and accuracy of data inputs and establish effective governance processes on how packaged data products/services will be used to make decisions in the field.
Insight adoption – Invest in last-mile implementation capacities and the leadership to create a data culture within organizations with
Economic sustainability and scalability – Look beyond early stage data philanthropy and donor underwriting to create sustainable economic models.
Given the likelihood and severity of disease outbreaks and natural disasters resulting from climate change, the report calls for a greater focus on how private sector data can be used for epidemic readiness and natural disaster preparedness.
"Public-private data collaboration is foundational for building a shared digital future that is more inclusive, trustworthy and sustainable," notes Derek O'Halloran, Head of the Future of Digital Economy and Society, World Economic Forum. "This new report provides pragmatic approaches for using private sector data to deliver faster decision-making during natural disasters, a better understanding for how to be ready for epidemics and new ways to measure progress on achieving the SDGs."
Project advisors and participants include representatives from Bayer, Cloudera Foundation, Dharma AI, Digital Impact Alliance, Edelman, Facebook, Flowminder, Global Partnership for Sustainable Development Data, GovLab, Harvard University, Kaiser Permanente, KT Corporation, MIT, Mastercard, MERL Tech, NetHope Inc., New York Presbyterian, Nielsen, SAP, Sustainable Development Solutions Network, University of Washington, UN Global Pulse, UNOCHA Centre for Humanitarian Data, Verizon Communications, World Bank.
Key Priorities Across the Public-Private Data Collaboration Lifecycle
SMEs are driving job growth, but need higher investment in skills, innovation and tech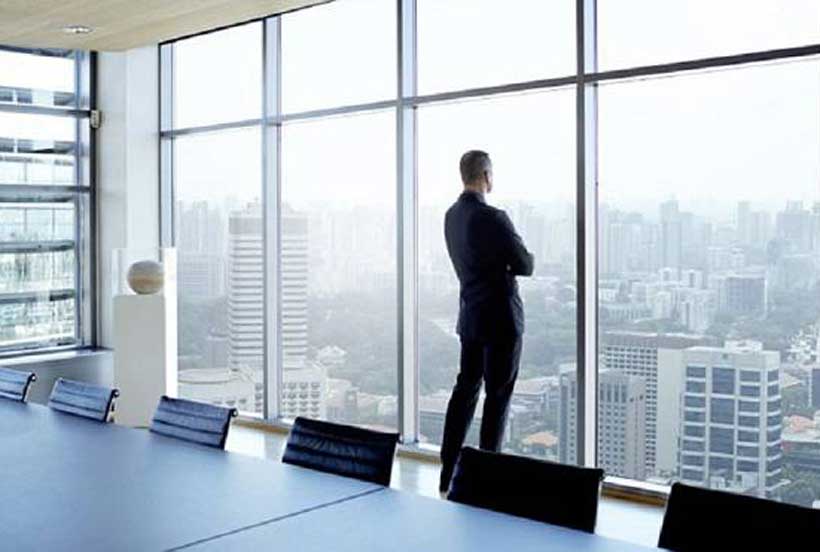 Small and medium-sized enterprises (SMEs) have been a significant driver of employment growth in recent years, mainly through the creation of new firms, including in high-growth sectors such as information and communication technologies (ICT). But the new OECD SME and Entrepreneurship Outlook highlights that most SME job creation has been in sectors with below average productivity levels, with SMEs typically paying employees around 20 percent less than large firms.
While SMEs are more engaged in new organisational or marketing practices than large firms, and sometimes more innovative in developing new products and processes, many continue to struggle disproportionately to navigate the increasing complexity in technologies and markets.
"We need a fundamental rethinking of SME and entrepreneurship policies to improve business conditions and access to resources. This will enable workers to have higher wages and greater productivity, as smaller employers harness major trends like digitalisation," said OECD Secretary-General Angel Gurría, launching the report at the annual OECD Forum. "We need a renewed policy and measurement agenda to understand how countries, regions and cities can capitalise on their many diverse small businesses as drivers for inclusive and sustainable growth."
Bringing together unique data and evidence on SME performance and policies, this first edition of the OECD SME and Entrepreneurship Outlook offers policymakers new benchmarking tools and insights on good practices to help frame national SME and entrepreneurship policies. The report illustrates that SMEs are more dependent on the business ecosystem and the policy environment than large companies, and identifies a number of key challenges:
While the wage gap is smaller for exporting SMEs, trade barriers are disproportionately large, and recent trade tensions may further hamper their ability to benefit from globalisation.
SMEs struggle to combine different types of innovation, and continue to face size-related barriers in accessing strategic resources, such as skills, finance and knowledge. A quarter of SMEs in the EU reported a lack of skilled staff or experienced managers as their most important problem and, in most OECD countries, less than one-quarter of small firms provided ICT training in 2018.
The digital transformation provides scope for productivity growth but large adoption gaps exist compared to larger firms, with half as many small firms in the OECD investing in cloud computing services in 2016, for example.
Governments have been proactive in their efforts to improve framework conditions and address size-related barriers for SMEs. The 36 country profiles in the OECD SME and Entrepreneurship Outlook show that, in the OECD area, governments are focused on accelerating innovation diffusion to SMEs; ensuring SMEs keep pace with the digital transformation; engaging SMEs in upskilling; scaling-up innovation networks and MNE-SME linkages; and levelling the playing field in product markets, public procurement and 'lead' innovative markets. Small businesses are also benefiting from the strengthening of e-government services and from reforms undertaken in OECD countries aiming to lower administrative and tax burdens and enforce smart regulation.
Despite these efforts, the complexity of regulatory procedures remains a major obstacle for SMEs and entrepreneurs. Furthermore, the pace of structural reform has slowed in recent years and progress remains uneven in areas that are key for business creation and SME investment, such as insolvency regimes, civil justice and enforcement of competition laws.
The report argues for more efficient governance and more coherent arrangements across national and subnational levels, regions and cities. It also calls for fostering international peer learning and enhanced monitoring and evaluation capacity.
Urgent action needed to address growing opioid crisis
Governments should treat the opioid epidemic as a public health crisis and improve treatment, care and support for people misusing opioids. Overdose deaths continue to rise, fuelled by an increase in prescription and over-prescription of opioids for pain management and the illicit drugs trade, according to a new OECD report.
Addressing Problematic Opioid Use in OECD Countries examines how, over the past few years, the crisis has devastated families and communities, especially in North America. It documents that deaths are also rising sharply in Sweden, Norway, Ireland, and England and Wales.
Between 2011 and 2016, in the 25 OECD countries with available data, opioid-related deaths increased by more than 20%. In Canada, for example, there were more than ten thousand opioid-related deaths between January 2016 and September 2018, with rates increasing from 8.4 per 100,000 people to 11.8 over this period. Opioid abuse has also put a growing burden on health services through hospitalisation and emergency room visits.
"The opioid epidemic has hit the most vulnerable hardest," said Gabriela Ramos, OECD Chief of Staff and G20 Sherpa, launching the report in Paris. "Governments need to take decisive action to stop the tragic loss of life and address the terrible social, emotional and economic costs of addiction with better treatment and health policy solutions. But the most effective policy remains prevention."
The majority of those who die in Europe are men, accounting for 3 out of 4 deaths. However, in the United States, opioid use has been rising among pregnant women, particularly among those on low incomes. Having a mental health disorder was also associated with a two-fold greater use of prescription opioids in the US.
Prisoners too are vulnerable. The prevalence rate of opioid use disorders in Europe was less than 1% among the general public but averaged 30% in the prison population. Social and economic conditions, such as unemployment and housing, have also contributed to the epidemic.
An increase in prescription and over-prescription of opioids for pain management is among the factors driving the crisis. Governments should review industry regulations to ensure they protect people from harm as, since the late 1990s, manufacturers have consistently downplayed the problematic effect of opioids.
Doctors should improve their prescribing practices, for instance through evidence-based clinical guidelines and increased surveillance of opioid prescriptions. Governments can also regulate marketing and financial relationships with opioid manufacturers. Coverage for long-term medication-assisted therapy, such as methadone and buprenorphine, should be expanded, in coordination with harm minimisation specialised services for infectious diseases management, such as HIV and hepatitis.
Strengthening the integration of health and social services, such as unemployment and housing support, and criminal justice systems would help improve treatment for people with Opioid Use Disorder.