38 Years After Saddam's Heinous Execution of the Phenomenal Philosopher Ayatollah Al-Sadr and his Sister
This week marks the 38th anniversary on Saddam's execution of Ayatollah Mohammed Baqir AL Sadr and his sister Sayedah Amina Al-Sadr [Known for Bent Al Huda], on 9 April 1980. Remarkably enough, the same date marks too Saddam's Baathist regime collapse, following the American invasion of Iraq in 2003. On that same day, the U.S. military pulled down a 16-foot statue of the notorious Tyrant Saddam at Baghdad's Firdaus Square.Unequivocally, the de-baathification process has ended an era of brutality and bloodshed of thousands of Iraqi and Iranian innocent people. Saddam's unforgettable chemical attacks against Iraqis and his imposed war on Iran, from 1980 to 1988, backed by many Western governments, have claimed about one million lives.
Late Ayatollah Al-Sadr was a thinker, philosopher and religious scholar; whose books and thoughts on how to resist oppression have inspired generations of free people around the world. Indeed, Ayatollah Al-Sadr was a child prodigy who, at ten,  delivered lectures on Islamic history. At eleven, he was a student of logic.At the age of 24, Ayatollah Al-Sadr was a prolific phenomenal author; his most significant works were 'Our philosophy' [Falsafatuna] and 'Our economics' [Iqtisaduna].These works were critiques of both socialism and capitalism. His ultimate goal of writing was to show that religious knowledge was not the antithesis of scientific knowledge. His works were detailed critiques of Marxism that presented early ideas of an alternative Islamic form of government.
In his final days, Ayatollah Al-Sadr, addressed the Iraqis from all factions, "Let your words unite, and your lines join as one under the banner of Islam: for the sake of saving Iraq from the nightmare of this group of tyrants, and for the cause of building a free and dignified Iraq, ruled by the justice of Islam and where human dignity and rights are supreme, and where all citizens, from different ethnicities and sects, feel that they are brothers working together – all of them – in leading their country, rebuilding their nation, and realising their higher Islamic values based on our true message and great history."
Ayatollah Al-Sadr maintained that "Islamic theory rejects monarchy as well as the various forms of dictatorial government; it also rejects the aristocratic regimes and proposes a form of government, which contains all the positive aspects of the democratic system."He also addressed the Baathist regime, saying, "Lastly, I demand, in the name of all of you and in the name of the values you uphold, to allow the people the opportunity truly to exercise their right in running the affairs of the country by holding elections in which a council representing the people [Ummah] could truly emerge."
Further, Sayedah Bent Al Huda was a political activist and a revolutionary author; whose short stories have express women's voices and concerns. She was a resolute woman who stood fearlessly against the constant intimidation and cruelty of Saddam. Sayedah Bent Al Huda was an educator who established several religious schools for girls in Iraqi regions and played a pivotal role in creating Islamic awareness among women of Iraq. She perceived women's sufferings and the great disasters which were damaging Islamic ideology in her country.
The Baathist regime feared Ayatollah Al-Sadr and his sister's influential movement and thoughts on, both Secular and religious, Iraqi people. It arrested Ayatollah Al-Sadr various times. In the last arrest, and after ten months of house-arrest, Ayatollah Al-Sadr and his sister, where they were killed after being subjected to an extremely severe torture by the Baathists, for three consecutive days. It has been alleged that Ayatollah Al-Sadr was killed by the notorious dumped Saddam, himself, having an iron nail hammered into his head and then being set on fire. Meanwhile, Iraqi commemorate the anniversary after the ultimate defeat of ISIS. lSIS terrorists invaded Iraq, in 2014, and overtook around a third of the country's expanse in exceptionally brutal attacks.
Resisting Lockdowns: Bringing Ultra-conservatives into the fold
The Coronavirus pandemic points a finger not only at the colossal global collapse of responsible public health policy but also the importance of balancing exclusionary religious practices and social cohesion.
While government negligence allowed an Evangelist prayer meeting to drive the spread of the virus in France, lagging social cohesion coupled with politicians' politicking put ultra-conservative communities in Israel and Pakistan in the disease's driver's seat.
The resistance to public health policies of ultra-conservatives, who pay the price with high infection rates, takes debate about social cohesion beyond European efforts over the past two decades to restrict ultra-conservative Muslim and, to a lesser degree, Jewish practices in a bid to prevent the fringes of society turning into breeding grounds for militancy and political violence.
Various European governments have sought to impose social cohesion by banning women's face covers, forcing people to shake the hand of someone of a different gender, restricting foreign funding for religious institutions and calls for outlawing Muslim and Jewish rituals for the slaughter of animals.
Post-Kemalist Turkey under the leadership of President Recep Tayyip Erdogan, the only democracy to move in the opposite direction, was the exception that confirmed the rule.
While European nations banned hijabs and niqabs, Mr. Erdogan, as part of his effort to Islamicize society, lifted the ban in universities and government offices, demolishing a pillar of French laicist-inspired Kemalism.
The issues of social cohesion and political violence took centre stage in February in a Dutch parliamentary inquiry that investigated "unwanted influence of unfree countries."
The parliamentary group grilled a controversial Salafi imam with questions that implied that the cleric was undermining social cohesion and enabling militancy with advice to his community to avoid intermingling with non-Muslim Dutchmen and to look the other way when walking past a church.
Critics charged that the inquiry by focussing exclusively on ultra-conservative Muslims and Turkish nationalist moves to control Dutch Turkish mosques was putting the Muslim community, that accounts for five percent of the Dutch population, on the defensive.
Israeli efforts to combat the coronavirus have highlighted similar social cohesion issues with ultra-orthodox Jewish communities in Jerusalem and Bnei Brak, a city near Tel Aviv, that are among the Jewish state's foremost virus clusters. Authorities put Bnei Brak this week in lockdown.
Initial government reluctance to enforce the closure of schools and synagogues as well as social distancing among the ultra-orthodox, who account for 12 percent of Israel's population of 8.6 million, was seemingly motivated by Prime Minister Benyamin Netanyahu's fear that he would alienate religious parties that support his effort to form a new post-election government.
Mr. Netanyahu has recently been twice in quarantine, once after having been in face-to-face contact with his ultra-orthodox advisor, Rivka Paluch, who tested positive, and a second time after his health minister, Yaakov Litzman, a prominent member of the ultra-orthodox community, contracted the disease.
It took the disease to persuade Mr. Litzman that harsher measures were needed.
Mr. Litzman, discussing the virus. insisted last month that "we are praying and hoping that Messiah will come by Passover, it's the time of redemption. I am sure that the Messiah will come just like he took us out of Egypt."
Mr. Litzman and Ms. Paluch's initial resistance to tough public health measures suggests that ultra-orthodox assertions that lack of information explained ultra-orthodox resistance was not the only reason for the failure of to comply with government policy.
To be sure, ultra-orthodox Jews frequently live in a world of their own that centres on prayer and religious learning. Many do not have television, access to the internet or listen to mainstream radio broadcasts. They rely on community news sheets.
Add to that the fact that proposed public health measures disrupt ultra-orthodox life.
Like Muslims, ultra-orthodox Jews congregate several times a day for prayers. Unlike Muslims, Jews require for certain prayers a quorum of at least ten adult men. The government's closure of rituals baths, moreover, means that couples are banned from intimacy or sleeping in one bed.
Furthermore, ultra-orthodox interactions with more secular Jewish society are few and far between. Members of the community often speak Yiddish, rather than Hebrew, a language that in their view is reserved for prayer in the absence of the arrival of the Messiah.
Like recent ultra-orthodox funerals, recent mass gatherings in Pakistan, Malaysia and India of Tablighi Jamaat, a transnational ultra-conservative Muslim movement, have turned into hubs from which the coronavirus has spread.
Former Israeli justice and religious affairs minister Yossi Beilin could have been speaking about the Tablighi when he summed up the ultra-orthodox Jewish view as 'keep praying together. Whatever you try doing will not change anything, because the disaster is a God-given phenomenon, and only begging God may change things for the better.'''
An Evangelist pastor in Florida, Reverend Rodney Howard-Browne, who was arrested for organizing Sunday church services in defiance of emergency orders, echoed Mr. Beilin's rendition of attitudes among some ultra-conservatives.
"We are demonized because we believe that God heals, that the Lord sets people free, and they make us out to be some kook," Mr. Howard-Browne said.
With governments across the globe having failed to prepare for or counter the coronavirus from day one, Israel and Pakistan are in good company So is France, where a week-long Evangelist gathering in the city of Mulhouse kickstarted the virus' spread in the country.
Members of the congregation said they knew nothing about the virus' threat. Indeed, the French government had at that point failed to issue proper warnings and take the kind of measures that potentially could have blunted the virus' devastating impact.
The upshot of Israel's travails, the Dutch inquiry that at times resembled an inquisition, Pakistani hesitancy to impose public health measures on an influential religious group, and French negligence constitute in essence government failures on two counts: The failure to read the writing on the wall with regard to the virus and the failure to work with ultra-conservatives to bring them into the fold.
Talking about the ultra-orthodox, Gilad Malach of the Israel Democracy Institute appeared to put the onus on ultra-conservatives. "The main question towards the future is whether within the community there will be voices…that will say: 'We want to protect our community, but we also belong to the state,'" Mr. Malach said.
If the emergence of ultra-conservative communities as virus clusters says anything, it is that waiting for ultra-conservatives to raise their voice isn't good enough. The coronavirus demonstrates the price of not reaching out to ultra-conservative communities and establishing two-way channels of communication.
U.S. multiple goals for possible military action in Iraq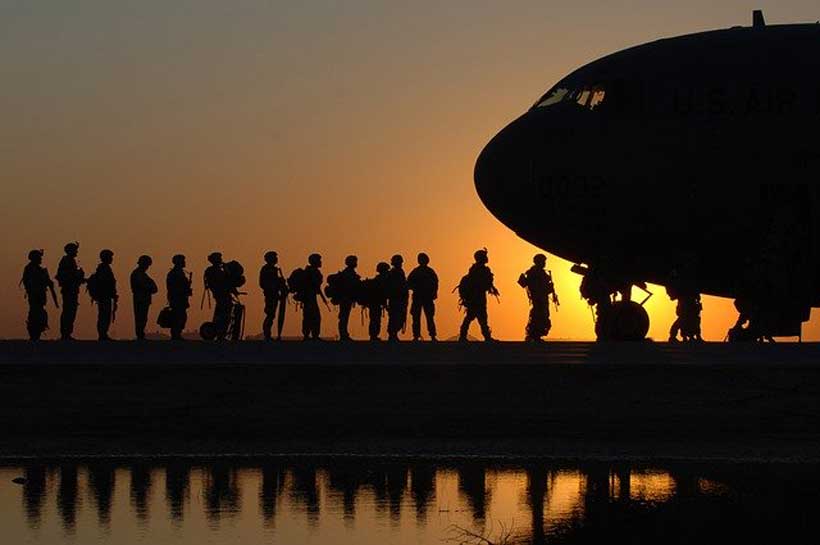 The spread of the coronavirus and its devastating impact on the US economy and US efforts to reduce Iran's regional influence are possible motives behind US potential military action in Iraq.
While the world is fighting against the COVID-19 outbreak, regional countries including Iraq have been witnessing widespread US military moves in recent days.
Most News outlets and political analysts have anticipated an imminent massive military action in Iraq due to the extent of US military moves.
Any possible military aggression carried out by Trump's administration comes as the US and the world are struggling to contain coronavirus and the US economy, and consequently, the global economy has fallen into a major recession.
Trump is pursuing a number of goals by launching military aggression against Iraq and creating new military conflicts in the Middle East:
*In line with its maximum pressure policy, the US occupiers seek to target Iraqi groups close to the Islamic Republic such as Badr Organization led by Hadi Al-Amiri, Asa'ib Ahl al-Haq led by Qais al-Khazali, al-Nujaba Movement led by Akram al-Kaabi, and also Kata'ib Hezbollah. Washington assumes that adopting such an approach can reduce Iran's influence in Iraq and undermine the economic, political and cultural cooperation between the two countries which play a significant role in reducing the impact of US sanctions on Tehran.
*After COVID-19 outbreak which triggered a global economic recession, Crude oil price dropped below $ 30 a barrel, causing serious damage to US companies producing Shale oil and severely jeopardized their future production. Therefore, a military conflict in the Middle East can raise the global price of oil and prevent the bankruptcy of oil companies.
*Moreover, regional military conflicts and consequently a rise in the oil price can be a threat to the Chinese energy security, whose economy is heavily dependent on the Middle East oil. This can be used as a tool for the US to contain China and additionally obtain more business privileges from this country and other major economies, such as Europe whose economy are also dependent on the Middle East oil.
*Regional clashes can also possibly affect Saudi oil facilities and reduce their oil production which makes them lose some part of their share from global energy market which will be ultimately replaced by US oil.
*The US unemployment rate went up after many Americans lost their jobs due to the spread of coronavirus in the country and the world. Any US military adventure in the region can boost its military industry and consequently , to some extent, control the US unemployment rate.
*Ultimately, all of these goals can possibly save Donald Trump in the upcoming US election. Many polls suggest that Trump's lying about the spread of coronavirus and his belated measures to contain the virus and also the subsequent economic pressure on the US citizens have cast doubt on his victory in the upcoming US election and helped his democratic rival have the upper hand.
From our partner MNA
Global Response to Coronavirus Exposes Governments' Fault Lines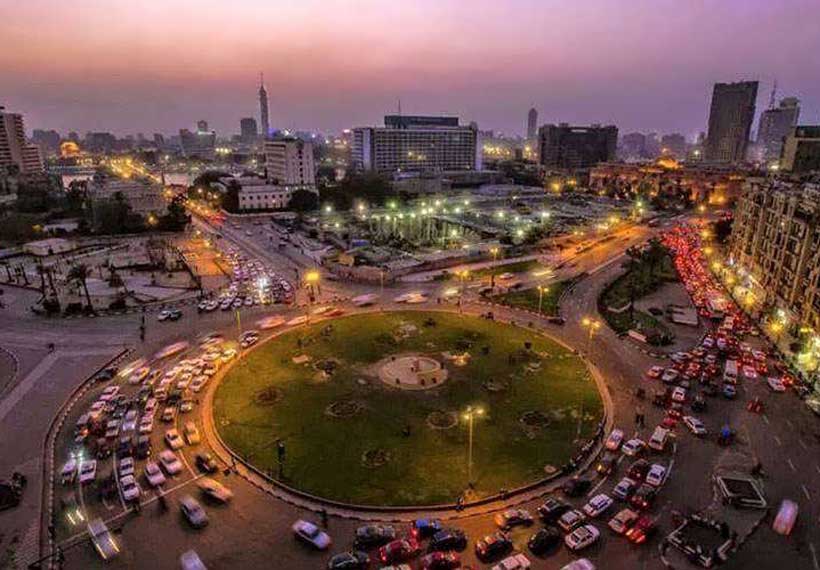 There's a message in Pakistani and Egyptian responses to the Coronavirus: neither ultra-conservative science-rejecting worldviews nor self-serving autocratic policies aimed at regime enhancement produced initial prevention and mitigation strategies that could have blunted the impact of the disease.
To be sure, Pakistan and Egypt, although different in what drove their responses, are in good company. Overwhelmingly, governments across the globe with the exceptions of Singapore, Taiwan, and South Korea, failed to take the initial warnings signs seriously.
Unlike western democracies that have little to boast about in their handling of the crisis, countries like Pakistan and Egypt lack the checks and balances, robust civil societies, and independent media needed as correctives.
And both Egypt and Pakistan have gone out of their way to keep it that way.
Egypt, apparently taking a leaf out of China's playbook, reprimanded foreign correspondents for The Guardian and The New York Times in Cairo for reporting that the number of cases in the country was exponentially higher than the 495 confirmed by authorities as of March 29.
The coverage was based on conclusions by infectious disease specialists at the University of Toronto who had analyzed flight and traveler data as well as infection rates.
The scientists estimated that "Egypt likely has a large burden of Covid-2019 cases that are unreported." They put the number of Egyptian cases as high as 19,130 as of March 15.
In response, authorities withdrew the press permit of The Guardian's Ruth Michaelson and expelled her from the country while The New York Times' Declan Walsh was forced to delete a tweet. Furthermore, several Egyptians have been detained on charges of spreading false and fabricated rumors.
Yet, Egypt imposed strict measures including the closure of all educational institutions and the suspension of flights on March 15, the day the scientists published their findings. The government also announced a $6.38 billion USD fund to fight the virus.
A World Health Organization (WHO) official in Cairo said the group could not verify the scientists' methodology but added that "it is possible that there are many other cases with mild symptoms which did not result in hospital visits, and therefore are not detected or reported."
Independent reporting is a crucial node in an effective early warning system. It creates pressure for a timely response. The effort to suppress it was in line with Egyptian general-turned-president Abdel Fattah al-Sisi's initial reaction to the virus.
Rather than focusing on early preventive measures at home, Mr. Al-Sisi sought to benefit from China's predicament.
With only one officially confirmed case of a Chinese national arriving in February at Cairo airport who was hospitalized and cured, Mr. Al-Sisi sent his health minister, Hala Zayed, to China to praise it for preventing a far worse global outbreak by taking very strong precautionary measures. This despite Beijing's costly failure to confront the disease firmly from the outset.
Pakistan's approach in recent months was no less negligent.
Like Egypt, a country in which the power of the military is thinly camouflaged by hollowed out institutions, Pakistan waffled until last week in its response to the pandemic.
The Pakistani government refused early on to evacuate some 800 students from Wuhan in a bid to earn brownie points in Beijing. It also failed to manage the return of potentially infected pilgrims from Iran. And finally, it catered to ultra-conservative groups whose worldviews were akin to ones long prevalent in Saudi Arabia with its significant cultural and religious influence in the South Asian nation.
As a result, Pakistan, a deeply religious country that borders on both China and Iran, allowed Tablighi Jamaat, a proselytizing group with a huge global following in some 80 countries that is banned in Saudi Arabia, to continue organizing mass events.
The group organized a 16,000 people mass gathering in early March in Malaysia where scores were infected with the Coronavirus.
Hundreds of Tablighi gathered from March 21 to 23 in the Mardan District of Pakistan's Khyber Pakhtunkhwa province to pray, listen to speeches, and eat and sleep in congested quarters.
One participant, professing his belief that God would protect the Tablighi, described spending almost six weeks together with thousands of others at Tablighi headquarters near Lahore, a city of 11 million, just before traveling to Mardan.
Pakistan Religious Affairs Minister Noor-ul-Haq Qadri caved in to demands by the clergy to keep mosques open but capped the maximum number of people at prayers at five.
The minister's concession reinforced a popular perception of the government's message that the virus crisis was less grave than projected by health authorities across the globe.
"If the pandemic was serious, the government would've shut down all the mosques," said Sadiq Bhutt, speaking through an interpreter, as he entered a mosque in Islamabad for Friday prayers.
Eventually, overriding government policy, the Pakistan military intervened in recent days to impose a lockdown like in much of the rest of the world.
But as in Egypt it may be too late for Pakistan, the world's most populous Muslim nation of 207 million, that is ill-equipped for a pandemic.
Ultimately, the lesson of Egypt, Pakistan, and China's initial handling of the Coronavirus is that neither self-serving autocrats nor authoritarians have the wherewithal to confront a crisis like a pandemic in a timely fashion. Their much-delayed responses have failed
to take the public's interests to heart rather than those of elites that prioritize geopolitical or political advantage.
Western democracies have performed not much better with US President Donald J. Trump seemingly more concerned about economic impact in an election year than about public health and people's lives.
The difference, however, is that western democracies have the potential of holding leaders to account and implementing lessons learned from the costly mismanagement of the coronavirus pandemic.
It's hard to hold out a similar hope for Arab autocracies or countries like Pakistan whose democratic façade is at best skin-deep.
Author's note" This story was first published on Inside Arabia