Unlocking Mindanao's Potential is Key to Reducing Extreme Poverty in the Philippines
With Mindanao accounting a third of the Philippines' poor – but only a quarter of its population, unlocking Mindanao's potential is critical in bringing down poverty in the entire country, says a new report launched today by the World Bank, the Mindanao Development Authority (MinDA), and the Philippine Business for Social Progress (PBSP).
The main challenge for Mindanao, like the rest of the Philippines, is how to speed up growth that creates more and better jobs and reduces poverty, explains the report, entitled Mindanao Jobs Report: A Strategy of Mindanao Regional Development.
"The strategies identified in the report could not be more timely and relevant to the priorities that we in Mindanao Development Authority have set out to pursue under the Duterte administration," said Secretary Abul Khayer Alonto, Chairperson of MinDA. "Under our long-term development plan as approved and included in the Philippine Development Plan for 2017-2022, we are pursuing socio-economic development initiatives through the Mindanao Development Corridors."
Following extensive consultations with many of Mindanao's leaders and stakeholders, the report came up with recommendations around three areas, namely:
Raising the productivity of Mindanao's farm and fisheries sector and improving its connectivity and access to local and global markets;
Investing in health, education, skills training, and social protection for the poor; and
Addressing the drivers of conflict and strengthening institutions in conflict-affected areas.
Mindanao's growth corridor strategy is the key, said Secretary Alonto, as it is designed to improve infrastructure, enhance linkages between growing and lagging regions, and ensure balanced growth. Such a strategy would lead to greater connectivity that can reduce transportation costs and improve the competitiveness of small farmers and other producers.
The corridor strategy divides Mindanao into four development corridors: the Northern Mindanao Development Corridor, Southern Mindanao Development Corridor, Western Mindanao Development Corridor, and the Bangsamoro Development Corridor.
Thirty-five projects that facilitate movement of people, goods and services – consisting of ports and airports improvements, inter-regional and intermodal roads, bridges, and roll-on/roll-off shipping facilities – are given priority for national government funding. A total of 21 of these priority projects already have funding, amounting to Php17 billion.
"Unlocking Mindanao's potential could help sustain the country's growth momentum, create more income opportunities for the poor, and help strengthen the prospects for peace," said Miguel Dominguez, Chairperson of Philippine Business for Social Progress Regional Executive Committee. "To help achieve this goal, PBSP promotes inclusive business practices to ensure that communities are active stakeholders and partners in the value chain – as producers, business partners, employees, or consumers. We continue to partner with various levels of government and advocate corporate social responsibility consistent with the values of people empowerment, collective action, and peace anchored on just and equitable development."
Currently accounting for 15 percent of the country's GDP and 40 percent of agricultural production, Mindanao can contribute much more to the Philippine economy. But conflict in some areas constrains Mindanao's aspirations to accelerate inclusive growth, says Mara K. Warwick, Country Director for the Philippines, Thailand, Malaysia, and Brunei. Hence, addressing the issues that fuel conflict – such as land ownership disputes, historical injustices, and weak governance – is important, as are accelerated efforts to improve land titling and registration and promoting equitable access to land, especially among small farmers, she said.
"While the government addresses these issues through the peace process and other initiatives, improving delivery of social services and reforming policies to support job creation and economic opportunity for all can help ensure the success of peace-building efforts," said Warwick.
India's Opportunity to Become a Global Manufacturing Hub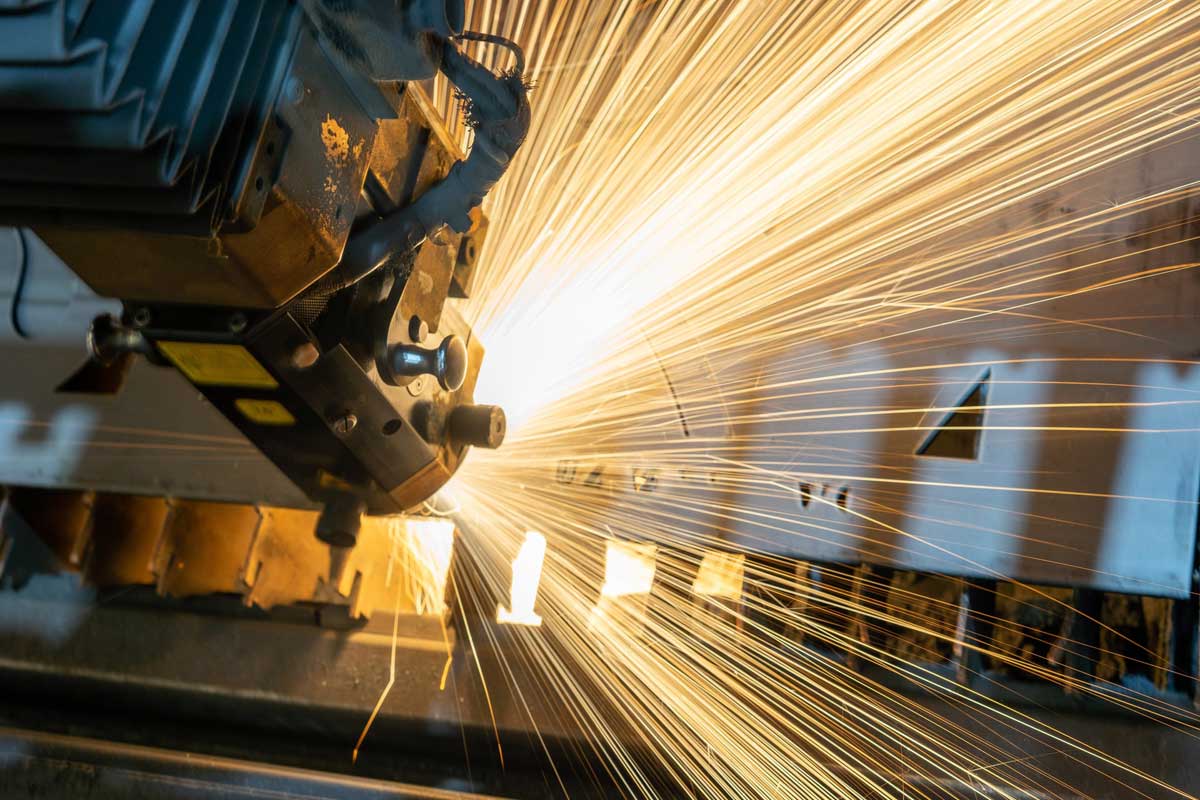 Beyond the unprecedented health impact, the COVID‑19 pandemic has been catastrophic for the global economy and businesses and is disrupting manufacturing and Global Value Chains (GVCs), disturbing different stages of the production in different locations around the world. Furthermore, the pandemic has accelerated the already ongoing fundamental shifts in GVCs, driven by the aggregation of three megatrends: emerging technologies; the environmental sustainability imperative; and the reconfiguration of globalization.
In this fast-evolving context, as global companies adapt their manufacturing and supply chain strategies to build resilience, India has a unique opportunity to become a global manufacturing hub. It has three primary assets to capitalize on this unique opportunity: the potential for significant domestic demand, the Indian Government's drive to encourage manufacturing, and with a distinct demographic edge, including considerable proportion of young workforce.
These factors will position India well for a larger role in GVCs. A thriving manufacturing sector will also generate additional benefits and help India deliver on the imperatives to create economic opportunities for nearly 100 million people likely to enter its workforce in the coming decade, to distribute wealth more equitably and to contain its burgeoning trade deficit.
The World Economic Forum's new White Paper entitled Shifting Global Value Chains: The India Opportunity, produced in collaboration with Kearney, found India's role in reshaping GVCs and its potential to contribute more than $500 billion in annual economic impact to the global economy by 2030. The White Paper presents five possible paths forward for India to realize its manufacturing potential.
The insights presented in the White Paper reflect the perspectives of leaders from multiple industries in the region. The five possible solutions include:
· Coordinated action between the government and the private sector to help create globally competitive manufacturing companies
· Shifting focus from cost advantage to building capabilities through workforce skilling, innovation, quality, and sustainability
· Accelerating integration in global value chains by reducing trade barriers and enabling competitive global market access for Indian manufacturers
· Focusing on reducing the cost of compliance and establishing manufacturing capacities faster
· Focusing infrastructure development on cost savings, speed, and flexibility
"For India to become a global manufacturing hub, business and government leaders need to work together to understand ongoing disruptions and opportunities, and develop new strategies and approaches aimed at generating greater economic and social value", said Francisco Betti, Head of Shaping the Future of Advanced Manufacturing and Production, World Economic Forum.
"A thriving manufacturing sector could potentially be the most critical building block for India's economic growth and prosperity in the coming decade. The ongoing post-COVID rebalancing of Global Value Chains offers India's government and business leaders a unique opportunity to transform and accelerate the trajectory of manufacturing sector", said Viswanathan Rajendran, Partner, Kearney.
This White Paper aims to serve as an initial framework for deliberation and action in the manufacturing ecosystem. The World Economic Forum, in collaboration with Kearney, will continue to develop this agenda by working closely with the manufacturing community in India to generate new insights, help inform discussions and strategy decisions, facilitate new partnerships, and provide a platform for exchanges with the global community.
New Skills Development Key to Further Improving Students' Learning Outcomes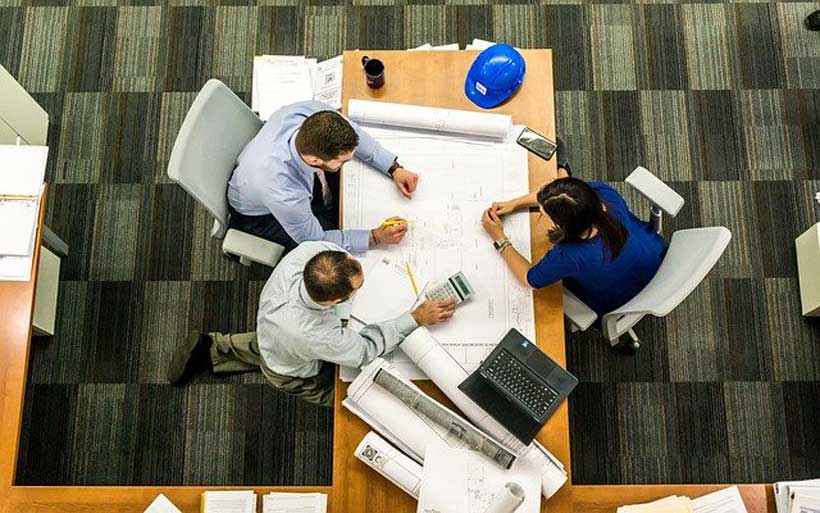 Learning outcomes in Russia would benefit significantly from a focus on teaching new skills that are tailored to the modern labor market, says a new World Bank report, New Skills for a New Century: Informing Regional Policy.
Russia's education system has traditionally been well-performing and efficient, with Russian students appearing among the top performers globally. However, today's labor market requires "21st century skills" – a combination of skills, knowledge, and expertise that students need to succeed in the modern world.
"Russia's education system could achieve better teaching and learning outcomes if it focused more on developing 21st-century skills," says Tigran Shmis, World Bank Senior Education Specialist. "There is a strong relationship between the quality of the school environment, innovative teaching practices, students' perception of school, and students' learning outcomes."
According to the report, 38 percent of Russian schools today are not equipped with workshops and 46 percent do not have scientific laboratories. And, 77 percent of educational institutions do not have dedicated places for integrated lessons that stimulate the development of new skills and team interaction.
The way teaching is delivered, the physical characteristics of the learning environment, and the school's psychological climate all affect students' learning results. The study provides an insight into how these factors impact the development of students' skills, including 21st century and digital skills. Along with data analytics, the study includes a qualitative perspective of modern teaching and learning in Russia, as well as the impacts of the COVID-19 pandemic on teaching and learning.
"Developing the ability of students to master 21st century skills is critical to ensuring their future employment and career success," says Renaud Seligmann, World Bank Country Director for Russia. "Studies in Russia have shown that businesses having access to workers with these skills will also be critical for growth and productivity. In turn, high-quality human capital is a cornerstone of the resilience and sustainability of the national economy."
The report provides recommendations for how schools in Russia can better help students excel. For example, teachers who practice innovative teaching are more likely to drive higher achievement. Modern teaching practices can be supported by expanding the use of technology and enhancing the learning environment in classrooms. Technology should be made available in schools on an equitable basis to improve student learning and enhance teachers' professional development. Education policymakers should prioritize the prevention of bullying and the development of supporting measures to ensure a positive school climate.
Despite the physical return of students to schools, the COVID-19 pandemic is causing continued learning losses. Therefore, new equipment, ICT, and innovative teaching methods are needed to enable teachers to improve their practices and compensate such learning losses.
Post-COVID-19, regaining citizen's trust should be a priority for governments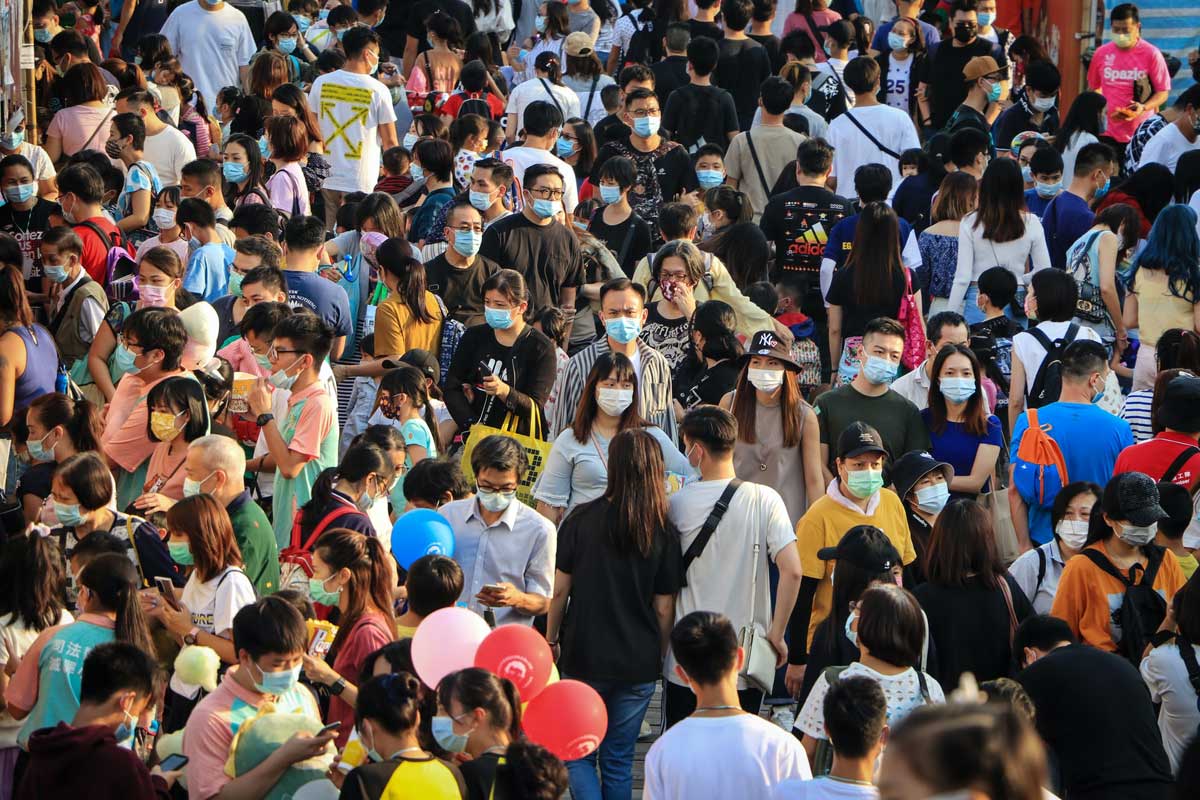 The COVID-19 crisis has demonstrated governments' ability to respond to a major global crisis with extraordinary flexibility, innovation and determination. However, emerging evidence suggests that much more could have been done in advance to bolster resilience and many actions may have undermined trust and transparency between governments and their citizens, according to a new OECD report.
Government at a Glance 2021 says that one of the biggest lessons of the pandemic is that governments will need to respond to future crises at speed and scale while safeguarding trust and transparency. "Looking forward, we must focus simultaneously on promoting the economic recovery and avoiding democratic decline" said OECD Director of Public Governance Elsa Pilichowski. "Reinforcing democracy should be one of our highest priorities."
Countries have introduced thousands of emergency regulations, often on a fast track. Some alleviation of standards is inevitable in an emergency, but must be limited in scope and time to avoid damaging citizen perceptions of the competence, openness, transparency, and fairness of government.
Governments should step up their efforts in three areas to boost trust and transparency and reinforce democracy:
Tackling misinformation is key. Even with a boost in trust in government sparked by the pandemic in 2020, on average only 51% of people in OECD countries for which data is available trusted their government. There is a risk that some people and groups may be dissociating themselves from traditional democratic processes.
It is crucial to enhance representation and participation in a fair and transparent manner. Governments must seek to promote inclusion and diversity, support the representation of young people, women and other under-represented groups in public life and policy consultation. Fine-tuning consultation and engagement practices could improve transparency and trust in public institutions, says the report. Governments must also level the playing field in lobbying. Less than half of countries have transparency requirements covering most of the actors that regularly engage in lobbying.
Strengthening governance must be prioritised to tackle global challenges while harnessing the potential of new technologies. In 2018, only half of OECD countries had a specific government institution tasked with identifying novel, unforeseen or complex crises. To be fit for the future, and secure the foundations of democracy, governments must be ready to act at speed and scale while safeguarding trust and transparency.
Governments must also learn to spend better, according to Government at a Glance 2021. OECD countries are providing large amounts of support to citizens and businesses during this crisis: measures ongoing or announced as of March 2021 represented, roughly, 16.4% of GDP in additional spending or foregone revenues, and up to 10.5% of GDP via other means. Governments will need to review public spending to increase efficiency, ensure that spending priorities match people's needs, and improve the quality of public services.