Smarter roads for smarter mobility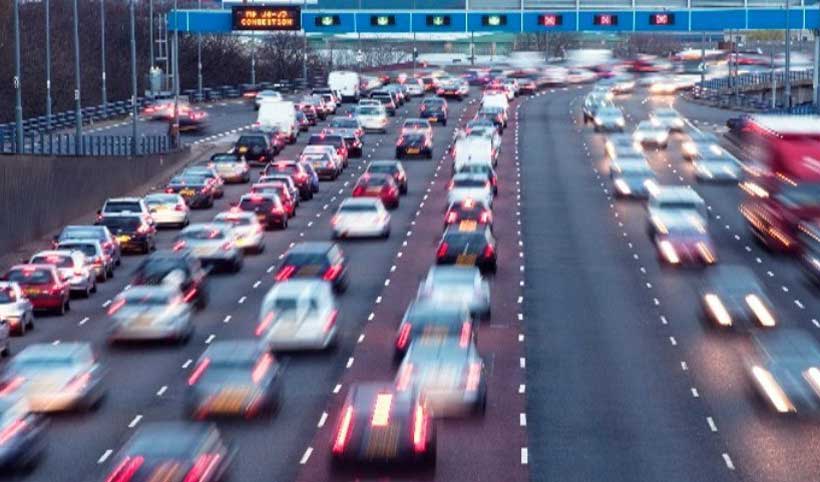 As transport technology progresses at breath-taking speed we tend to focus on how advanced and intelligent vehicles are getting.  However, of equal importance is the infrastructure that they travel on and where new technology can be used to make these roads more secure, safe, efficient and environmentally sound to support the achievement of the Sustainable Development Goals.
This is the subject that UNECE is now focusing on as part of the responsibilities of the Working Party on Road Transport (SC.1).  SC.1 works on the development and facilitation of international transport by road of both passengers and goods, helping to create simple harmonized transport rules and requirements.  The harmonization of intelligent infrastructure is a natural subject for these responsibilities, but has not yet received enough attention.  That changed this week when SC.1 held a special session which explored current practices, trends and perspectives in smart road infrastructure.
Smart road infrastructure can involve a number of factors, from using technology for better monitoring of movement, controlling traffic flow, updating travellers, or even communicating directly with cars to warn of a speed limit change.  It is as essential a part of the future of transport as smarter vehicles.
"Innovative new technology in transport is revolutionizing mobility, changing how people move, communicate, and pay for transport services, as well as how transport legislation is evolving," said Mr. Yuwei Li, Director of UNECE's Sustainable Transport Division, who emphasized the strong links with the work of SC.1.  "As countries make individual advancements in smart infrastructure, the technology may not be compatible with other countries in the region making international road travel more complicated, and also denying neighbouring countries of the chance to make greater advancements by moving forward together."
Innovation in smart road infrastructure: a world of perspectives
A number of presentations highlighted new or ongoing projects focusing on using emerging technology for road infrastructure.  One of these focused on a project called Traffic Management as a Service from the City of Ghent, Belgium, co-financed by the European Regional and Development Fund through the Urban Innovative Actions Initiative. The project seeks to transform urban traffic control centres from giant immovable buildings which are difficult to update, into virtual traffic management services that are smarter and more accessible to the public.  Mr. Pieter Morlion, Project Manager of the city's Traffic Control Centre, explained that virtual traffic management based on a central cloud-platform was being developed.
The platform integrated with a number of existing systems that hold information on real-time traffic patterns.  Currently existing systems such as Tom-Tom and Google maps may be familiar to most drivers, but modern traffic control centres find it difficult to constantly monitor or include data from these systems.  This new system would integrate local and global information sources and monitor them for anomalies. The advantage is that authorities will be able to access the platform and manage traffic instantly.  Additionally, citizens will be able to register with the system and, by providing their commuting routes and times, will be able to receive text updates when they might encounter an obstacle.
"By organizing traffic management as an online service, cities and countries around the globe can benefit from traffic management functionality just by subscribing to this service, without prior investments or installations," said Mr. Morlion.  "They get immediately access to mobility data for their area and the tools to converse directly with citizens. I strongly believe that this will make the gap smaller between countries that have been investing for years in traffic management and, for example, developing countries."
Additional presentations included an address from the Julius Baer bank on how new technology, regulation and changing lifestyles are rerouting energy expenditures and reshaping industries. Two alternative future scenarios of evolution or revolution of today's trends were suggested based on population growth, a rising Asian middle class, urbanisation, fuel economy and electric mobility, autonomous driving and the sharing economy.
Hellastron (Hellenic Association of Toll Road Network) gave examples from the Aegean Motorway SA to demonstrate the continuous improvement in road infrastructure and services being provided to users. These improvements included developing a virtual traffic management centre and a National User Information System.
The Ministry of Infrastructure and the Environment in the Netherlands shared how the country is embracing smart infrastructure with an emphasis on public/private partnerships and projects. The Federation Internationale de l'Automobile (FIA) provided insight into how their Smart Cities initiative came about.
The exploration of smart road infrastructure was also the chance to highlight the synergies between UNECE's work on sustainable transport and housing and land management, as well as with initiatives undertaken by other UN organizations in this area, including the International Telecommunication Union.
SC.1 will include smart road infrastructure as a regular item on its agenda for future meetings so that all stakeholders may remain informed about emerging smart technologies for the planning of new, or upgrading of existing, road infrastructure.
Global forum on cities highlights need for sustainable development
If cities like Delhi, Lagos, Sao Paolo and Tokyo seem populated today, think what they'll be like by 2050. The United Nations predicts that by then, 2.5 billion more people will be living in urban centres, making two out of every three people city dwellers.
Cities are hubs for cultural, scientific and economic development, but they can also be stark reminders of the environmental and socio-economic challenges we face. Today, cities are responsible for some 70 per cent of greenhouse gas emissions and consume 75 per cent of the world's energy and resources. As the human population continues to grow and the planet faces unprecedented threats from climate change, there is a critical need for sustainable urban planning.
The tenth World Urban Forum (WUF)—the foremost international gathering on sustainable urbanization established by the United Nations—focused on the intersection of culture and innovation to address emerging urban challenges.
"Environment is a golden thread connecting culture and innovation, the theme of this year's World Urban Forum," said Martina Otto, head of the Cities Unit at the United Nations Environment Programme (UNEP). "Just as addressing climate change must become part of the conservation strategies for our heritage buildings, so must we find inspiration in traditions, be it traditional building techniques or urban form to build the cities of the future. Through innovation, we can create the pathways to make our cities zero carbon, resource efficient and resilient."
A number of UNEP personnel attended the WUF to showcase ongoing work and projects. One example was the launch of what's being called the world's largest real-time air quality databank.
Another project featured was the Law and Climate Change toolkit.
UNEP and UN-Habitat have a longstanding cooperation in the area of sustainable urbanization, implemented through different projects—the latest being the Greener Cities Partnership. The joint mission reflects UN-Habitat's take on compact, integrated and connected cities and UNEP's work on cities as a force to achieve a decarbonizing and eco-decoupling economy.
Separately, UNEP supports cities across the world in addressing climate impacts and integrating the environment into their long-term urban planning through three priority areas: economy, nature-based adaptation, and climate and pollution action.
Given the resource surge linked to urban development, cities have a primary role in moving from a take-make-dispose economy to a circular model, where materials and products are kept in use for as long as possible at their highest value. Using their jurisdiction, cities can embed circularity principles into their planning decisions and policies.
Similarly, urban development and particularly sprawl are a driver for habitat loss, impacting the very ecosystems, city residents depend on. Nature-based solutions such as mangroves can be a cost-effective solution to dealing with floods and coastal erosion while also improving air quality.
It's no secret that cities produce a lot of air and water pollution, both impacting their livability and the health of their citizens. By placing permits for industrial activities and construction, introducing low emission zones, switching to district energy and bettering water and wastewater management practices, cities can reduce their pollution output while also improving quality of life.
Designing Gender-Inclusive Cities that Work for All
Modern cities are designed BY MEN and FOR MEN, thereby limiting women's access to economic and social development, according a new World Bank publication launched today at the World Urban Forum (WUF10).
The Handbook for Gender-Inclusive Urban Planning and Design makes the point that with women occupying just 10 percent of the highest-ranking jobs at the world's leading architecture firms, cities have historically been planned and designed to reflect traditional gender roles and gendered division of labor. As a result, cities work better for men than they do for women.
"Men, women, gender minorities, and people of different abilities tend to use the public space in different ways," stressed Sameh Wahba, World Bank Global Director for Urban, Disaster Risk Management, Resilience, and Land. "We all have different needs and routines when it comes to our access to the city. However, if the city is built for the 'neutral' male user, it neglects the needs, interests, and routines of women, girls, and sexual and gender minorities in the city. This has enormous impacts on women's access to jobs or schools, on their freedoms and safety, as well as their health and agency, and it reinforces gender inequalities."
There are six issue areas in the built environment that combine with gender inequity to constrain, inconvenience, and even endanger women, girls, and sexual and gender minorities of all ages and abilities:
Access – using services and spaces in the public realm, free from constraints and barriers
Mobility – moving around the city safely, easily, and affordably
Safety and freedom from violence – being free from real and perceived danger in public and private spheres
Health and hygiene – leading an active lifestyle that is free from health risks in the built environment
Climate resilience – being able to prepare for, respond to, and cope with the immediate and long-term effects of disaster
Security of tenure – accessing and owning land and housing to live, work, and build wealth and agency
"Urban planning and design shape the environment around us – and that environment, in turn, shapes how we live, work, play, move, and rest," said Maitreyi Das, Manager of the World Bank's Urban, Disaster Risk Management, Resilience, and Land Global Practice. "In general, cities work better for heterosexual, able-bodied, cisgender men than they do for women, girls, sexual and gender minorities, and people with disabilities. Faced with challenges ranging from transportation services that prioritize commuting over caregiving, to the lack of lighting and toilets in public spaces, many women, girls, and sexual and gender minorities around the world feel inconvenienced, ill-at-ease, and unsafe in the urban environment."
Although the World Bank and other institutions are firmly committed to advancing gender equality, oftentimes urban planners, project managers, and practitioners lack awareness of the importance of prioritizing gender in the urban design process, and do not have the specific, on-the-ground knowledge or tools to effectively implement gender-inclusive strategies.
To address this, the Handbook encourages gender-inclusive planning and design, which actively includes the voice of women, girls, and sexual and gender minorities. The publication seeks to fill the clear gap between policy and practice, intention and action, by showing why and how to incorporate gender inclusion into urban planning and design.
The Handbook sets out practical approaches, activities, and design guidelines that show how to do this – how to implement a participatory and inclusive design process that explores the experiences and uses of the city from the perspective of all citizen: women, men, and sexual and gender and other minorities.
It also gives clear, specific design guidelines, appropriate for and adaptable to all regions, for a range of planning fields, including housing, public transport and mobility infrastructure, other infrastructure services, and city master plans.
The Handbook is written for practitioners and planners who are looking for practicable tools and activities to engage people of all genders in design and planning. It focuses on both the process of planning and the final product: the project. The aim is to design cities that work for everyone.
The Handbook was co-authored by Kounkuey Design Initiative (KDI), a nonprofit community development and design firm that centers inclusive, participatory approaches.
Investing in Public Spaces to Achieve Livable Cities for All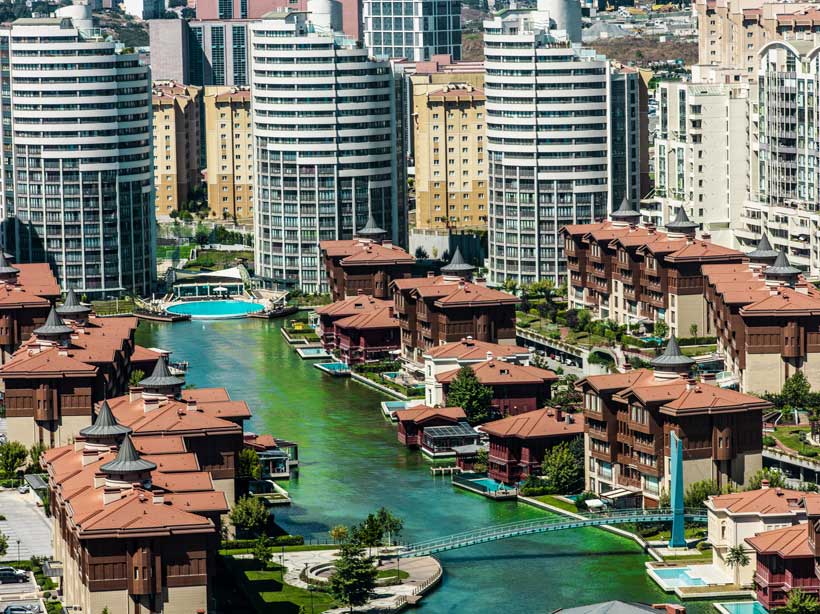 Many cities around the world are missing out on significant development opportunities by ignoring, under-leveraging, or mismanaging public spaces. There is an enormous opportunity for smarter use of public spaces, to unlock the "hidden" value they create for communities, neighborhoods, and entire cities, according to a new World Bank publication launched today at the World Urban Forum (WUF10).
The publication, The Hidden Wealth of Cities: Creating, Financing, and Managing Public Spaces, says that well-conceived, people-centered urban public spaces have vast potential to become assets that cities can leverage to transform the quality of urban life and improve city functioning.
"Globally, about one-third of a city's land area is covered by public spaces–ranging from city streets, neighborhood squares and parks, to public facilities, such as libraries and markets. This is significant," said Sameh Wahba, World Bank Global Director for Urban, Disaster Risk Management, Resilience, and Land. "Sustainably planning, financing, and managing public spaces with a focus on people is key to unleashing cities' potential for building livable, resilient, and competitive cities for all."
According to the book, city governments often do not invest in the creation and management of good-quality public spaces due to poor and ad hoc urban planning, budgetary constraints, and other pressing priorities arising from rapid urbanization. As a result, public spaces often become liabilities, creating a downward spiral that drains public resources and exacerbates various city problems.
Jon Kher Kaw, World Bank Senior Urban Specialist and lead author of the publication, highlighted the other end of the spectrum, "Cities that successfully create and manage great public spaces and places buck this trend. They reap the rewards from the enormous value that is created, including the environmental and social benefits that go beyond economic gains."
Kaw added that "Public spaces are especially good arenas for creativity and collaboration between governments, the private sector, and citizens for creating vibrant and inclusive neighborhoods and districts."
The publication urges cities to adopt imaginative and effective strategies to create, finance, and manage public spaces, prioritizing their value for people, communities, and places. These strategies should focus on three major areas:
Stakeholders and partnerships: create public spaces for and with communities, and recognize the need for strong partnerships between governments, private sector actors, and citizens.
Policies, planning, and design: adopt effective planning policies, placemaking approaches, and innovative design solutions that ensure the equitable distribution, inclusion and access, and quality of public-space networks across the city.
Management, governance, and finance: implement sustainable financial, management, and governance models across the entire public-space asset life cycle, from their initial creation, implementation, maintenance and to their renewal.
The publication notes that it is through these strategies that public spaces–whether on the streets, within infrastructure spaces and public facilities, or in open and green areas–can yield returns on investment far exceeding the monetary costs.
Building on more than 20 city case studies from around the globe, the publication illustrates how successful public spaces help cities strengthen social cohesion and sense of place; promote urban health and citizen well-bring; build urban resilience; support the local economy and livelihoods; spur urban regeneration and entrepreneurship; and attract further investments into urban neighborhoods.
Download the publication to read the case studies and learn how city leaders, policymakers, and urban practitioners can better plan, finance, and manage both government- and privately-owned public spaces to achieve livable cities for all.
The Hidden Wealth of Cities: Creating, Financing, and Managing Public Spaces received support from UN-Habitat, European Space Agency (Earth Observation for Sustainable Development initiative), Centre for Liveable Cities (Singapore), Korea Research Institute for Human Settlements, and Korea Green Growth Trust Fund (KGGTF).