Smarter roads for smarter mobility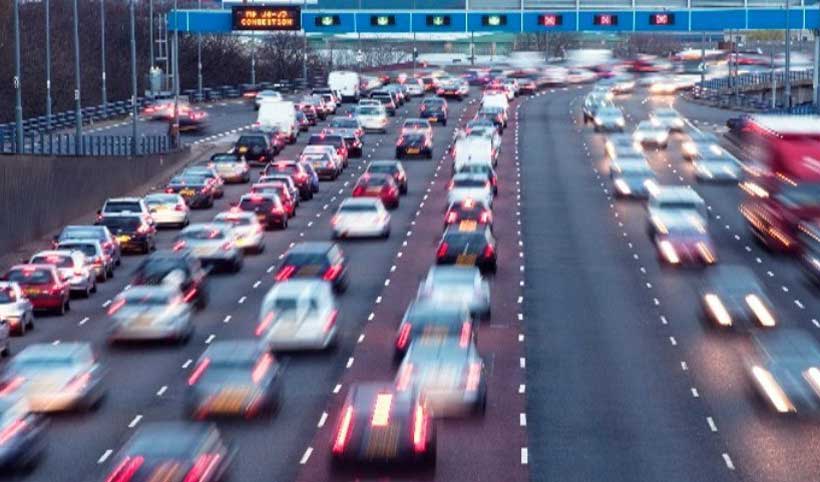 As transport technology progresses at breath-taking speed we tend to focus on how advanced and intelligent vehicles are getting.  However, of equal importance is the infrastructure that they travel on and where new technology can be used to make these roads more secure, safe, efficient and environmentally sound to support the achievement of the Sustainable Development Goals.
This is the subject that UNECE is now focusing on as part of the responsibilities of the Working Party on Road Transport (SC.1).  SC.1 works on the development and facilitation of international transport by road of both passengers and goods, helping to create simple harmonized transport rules and requirements.  The harmonization of intelligent infrastructure is a natural subject for these responsibilities, but has not yet received enough attention.  That changed this week when SC.1 held a special session which explored current practices, trends and perspectives in smart road infrastructure.
Smart road infrastructure can involve a number of factors, from using technology for better monitoring of movement, controlling traffic flow, updating travellers, or even communicating directly with cars to warn of a speed limit change.  It is as essential a part of the future of transport as smarter vehicles.
"Innovative new technology in transport is revolutionizing mobility, changing how people move, communicate, and pay for transport services, as well as how transport legislation is evolving," said Mr. Yuwei Li, Director of UNECE's Sustainable Transport Division, who emphasized the strong links with the work of SC.1.  "As countries make individual advancements in smart infrastructure, the technology may not be compatible with other countries in the region making international road travel more complicated, and also denying neighbouring countries of the chance to make greater advancements by moving forward together."
Innovation in smart road infrastructure: a world of perspectives
A number of presentations highlighted new or ongoing projects focusing on using emerging technology for road infrastructure.  One of these focused on a project called Traffic Management as a Service from the City of Ghent, Belgium, co-financed by the European Regional and Development Fund through the Urban Innovative Actions Initiative. The project seeks to transform urban traffic control centres from giant immovable buildings which are difficult to update, into virtual traffic management services that are smarter and more accessible to the public.  Mr. Pieter Morlion, Project Manager of the city's Traffic Control Centre, explained that virtual traffic management based on a central cloud-platform was being developed.
The platform integrated with a number of existing systems that hold information on real-time traffic patterns.  Currently existing systems such as Tom-Tom and Google maps may be familiar to most drivers, but modern traffic control centres find it difficult to constantly monitor or include data from these systems.  This new system would integrate local and global information sources and monitor them for anomalies. The advantage is that authorities will be able to access the platform and manage traffic instantly.  Additionally, citizens will be able to register with the system and, by providing their commuting routes and times, will be able to receive text updates when they might encounter an obstacle.
"By organizing traffic management as an online service, cities and countries around the globe can benefit from traffic management functionality just by subscribing to this service, without prior investments or installations," said Mr. Morlion.  "They get immediately access to mobility data for their area and the tools to converse directly with citizens. I strongly believe that this will make the gap smaller between countries that have been investing for years in traffic management and, for example, developing countries."
Additional presentations included an address from the Julius Baer bank on how new technology, regulation and changing lifestyles are rerouting energy expenditures and reshaping industries. Two alternative future scenarios of evolution or revolution of today's trends were suggested based on population growth, a rising Asian middle class, urbanisation, fuel economy and electric mobility, autonomous driving and the sharing economy.
Hellastron (Hellenic Association of Toll Road Network) gave examples from the Aegean Motorway SA to demonstrate the continuous improvement in road infrastructure and services being provided to users. These improvements included developing a virtual traffic management centre and a National User Information System.
The Ministry of Infrastructure and the Environment in the Netherlands shared how the country is embracing smart infrastructure with an emphasis on public/private partnerships and projects. The Federation Internationale de l'Automobile (FIA) provided insight into how their Smart Cities initiative came about.
The exploration of smart road infrastructure was also the chance to highlight the synergies between UNECE's work on sustainable transport and housing and land management, as well as with initiatives undertaken by other UN organizations in this area, including the International Telecommunication Union.
SC.1 will include smart road infrastructure as a regular item on its agenda for future meetings so that all stakeholders may remain informed about emerging smart technologies for the planning of new, or upgrading of existing, road infrastructure.
Preparing (Mega)Cities for the 2020s: An Innovative Image and Investment Diplomacy
Globalized megacities will definitely dominate the future, in the same way as colonial empires dominated the 19th century and nation-states the 20th. A new geography of power is emerging, made up of global city networks. All in all, the attractiveness of cities is based on the hope of higher purchasing power through greater opportunities, for a better quality of life. Megacities have the potential to effectively fight against poverty and enhance living conditions for a large proportion of the population – if they are managed correctly and make the most of their advantages. Nonetheless, there is a drastic need for new urban models to tackle the associated social, economic, and environmental pressures in a sustainable way.
Cities are the new engines of growth in the global economy, responsible for 80% of global GDP. It is no longer just countries that compete, but cities as well. Like there is great power competition, so will the world's great cities increasingly compete. Every city will have to gain a competitive edge to differentiate itself from the rest. Flexible and agile cities that can diversify their resources and offer economic, social, and cultural opportunities to their citizens will not only survive but thrive. The cities that are best equipped to produce innovative, inclusive, and ethical solutions in the face of multiplying risks and threats will emerge as leaders. A clear picture emerges: cities will compete and collaborate globally as interdependent entities and will drive the future.
Speaking about megacities, let's look for example at Mumbai, which is the financial capital of India and the second-most populated city in the world. It is not only the subcontinent's city with the highest GDP but also ranks among the world's top ten trade centers. The city contributes 25% of industrial output and 70% of capital transactions to India's economy. Important financial organizations such as the Reserve Bank of India and the National Stock Exchange of India are in Mumbai. It houses the headquarters of various multinational companies and has thus become an influential commercial and entertainment center of India. It would be foolish to ignore such cities in tomorrow's global economy.
City diplomacy could be considered a form of decentralization of international relations management, choosing cities as the key actors. In many cases, the representatives of cities involved in city diplomacy will be the mayors, given that they are often responsible for the international relations of their communities. On behalf of their cities, these key actors can engage in relations with other actors on the international stage through two-sided or multiple-sided interactions. There is a lot of room for city diplomacy to grow. It can be driven by image or investment interests, development and strategic communications complete each other.
A city relationship is formally created when the mayors or highest elected or designated leaders from two communities sign a memorandum of understanding establishing the partnership. Nevertheless, this is usually the result of a long process that involves the local city organizations along with the municipalities and other local institutions. It takes a lot of work to get to this stage, so, as in many other cases, sustained effort and clear vision pay off. So, time to shape up the in house mayoral or county staff and consolidate a stellar local talent team of global reach.
Competition matters but so does cooperation. Collaborating with neighboring or nearby cities enables cities to plan and implement actions to address emissions from energy infrastructure, public transport, food systems, waste management, and other services that often operate across municipal borders and to address cross-border climate risks. It also helps cities overcome regional or national climate-policy barriers, share the cost of staff and equipment, and secure better access to data, funding, and technical assistance – all of which can motivate other cities in the area to participate as well.
Image and Investment demand a third I in the 2020s: Innovation. The fastest way to connect cities and counties is using technology. The technological progress of recent decades has had not only a powerful but also a transformative influence on urban life. As technology progresses and becomes more affordable, the functionality and sustainability of urban practices undergo significant advancements as well. At the same time, increased access to information consolidates the role of knowledge as a powerful engine of economic growth. This enables the development of knowledge-based and connected societies. Under these continuously evolving conditions, many concepts about the organization and management of the new technological capabilities have become popular, including the smart city.
To establish an approach for the ideal future of an urban settlement that harnesses technology should be part of the integrated processes that connect cities at a regional level. In the best-case scenario, a city that aspires to become "smart" has an integrated, forward-looking plan that includes a vision and a methodology focused on benefiting from digital technologies to improve urban functions and develop knowledge ecosystems. Like any strategy, the plans for smart cities must be adapted to the needs, priorities, and constraints of their circumstances.
Funding for smart city projects is still carved out of overall city or department budgets, either through existing spending (e.g., IT, lighting contracts) or designated 'smart city' spending, which is typically relatively small. It is therefore difficult to identify the exact amount local authorities allocate to such projects. Even though a lot of the investment for smart city projects comes from the general city budget, cities have found it most beneficial to have earmarked funds for innovation initiatives. At the moment, what is clear is that the funding and budgeting has to match the ambitions of big cities and transform the smart city objective into reality.
National governments are also encouraging cities to increase funding by boosting the participation of the private sector in delivering smart city projects. Businesses' experience with participating in the delivery of smart city projects has been dominated by pilot projects often utilizing public sector grant funding. There is room for much more. Local authorities need to make more strides towards scaling pilot projects and procuring large-scale solutions. The city must be able to articulate clearly the challenges it faces and develop a more open way for the market to respond. The sky is the limit, if the game is played well. An innovative image and investment diplomacy operation is an important way forward.
Regional City Networks: Bringing the 4IR to Small and Medium-Sized Cities
The World Economic Forum is launching two regional networks of cities in Latin America and South Asia to share knowledge on smart city development while protecting public interests related to privacy, security and sustainability. Under the umbrella of the Forum's G20 Global Smart Cities Alliance the two city networks will connect leading pioneer cities from the Global Alliance with smaller cities in the region.
Smart city technology improves sustainability, resiliency and quality of life, but about 50% of the world's urban population live in smaller or medium-sized cities. With cyberattacks on municipalities rising and digital technologies becoming central to economic competitiveness, these cities need to invest in new technologies, but have less capacity than their larger global counterparts to implement the ensure effective governance.
Set up in Medellín and Mumbai, the networks will be hosted by the Centres for the Fourth Industrial Revolution in Colombia and India, and efforts will be supported by partners of the World Economic Forum and the Centre for the Fourth Industrial Revolution (C4IR) Global Network. The roll out follows the successful establishment of this model in a number of Japanese cities, led by the Centre for the Fourth Industrial Revolution Japan.
Cities in Latin America and India will be invited to meet regularly to analyse smart city policies and will receive technical support from the Forum's network of global experts. Founding members of the Regional Alliance for Latin America are Bogotá, Colombia; Brasília, Brazil; Buenos Aires, Argentina; Córdoba, Argentina; Medellín, Colombia and Mexico City, Mexico. Founding members of the National Alliance for India are Bengaluru, Bhopal, Faridabad, Hyderabad, Indore, Kohima, Mangalore, Raipur, Shillong and Thane.
"When we launched the G20 Global Smart Cities Alliance during Japan's presidency, we could see city governments asking for global best practices that would allow them to compete in a global, tech-driven economy. But we also knew that smaller cities would struggle to implement these practices without local support," said Chizuru Suga, Head of the Centre for the Fourth Industrial Revolution Japan. "That is why we launched the global alliance in parallel with a national initiative to unite cities across Japan for adapting and sharing global best practices."
"For over a year now, Kaga City has been sharing knowledge with 12 other cities to make sure we have the policies we need to deploy technology quickly and safely," said Riku Miyamoto, Mayor of Kaga City. "We can learn from global best practices and still get a local perspective on issues that matter to our residents."
"Latin America is home to some of the most exciting initiatives in smart cities today, but that success is not evenly spread," said José Manuel Restrepo, Minister of Trade, Industry and Tourism of Colombia. "Colombia is honoured to take on the task of coordinating the regional activities of the G20 Global Smart Cities Alliance in Latin America, so that cities across the region can benefit from both global and regional knowledge exchange."
"India already has one of the world's most ambitious smart city programmes, driven by the Government of India's Smart Cities Mission," said Purushottam Kaushik, Head of the Centre for the Fourth Industrial Revolution India. "Now with input from the G20 Global Smart Cities Alliance, Indian cities will have access to the world's foremost expertise in smart city policy-making."
"India's Smart Cities Mission is dedicated to being at the forefront of policy innovation in data and technology for the urban sector. With the launch of the National Urban Digital Mission we hope to scale new heights," said Kunal Kumar, Joint Secretary, Ministry of Housing and Urban Affairs, Government of India. "The G20 Global Smart Cities Alliance being extended to regional alliances in India, led by the World Economic Forum, is a pathway in that direction."
Moscow to host international online forum – the Smart Cities Moscow
On May, 25-26 Moscow will host the Smart Cities Moscow, international online forum dedicated to the development of smart cities and current topics of adaptation of the urban environment to the realities of the "new normal".
The forum hosts over 50 speakers, including heads of administrations of the world's largest megacities, professors and experts from the world's leading educational institutions, business representatives and international experts in the field of informatization and development of smart cities.
Smart Cities Moscow Forum will bring together speakers from countries and cities boasting the best urban infrastructure in the world, based on advanced IT technologies. The online format of the event provides a unique opportunity for millions of people from around the world to join sessions and participate in discussions. The event will become a prologue to the Smart Cities Moscow offline forum, which will be held in 2022.
As part of a series of online conferences, international and Russian experts will discuss how large metropolitan areas are being transformed in the modern conditions, dictated by the society and environment. Speakers will share the best success stories for the development of healthcare, city transport logistics, telecommunications, culture and education of the city.
The business program will cover three major areas: Smart city's infrastructure and technologies, Smart City for a Smart Living, and Smart city's sustainability. The experts will discuss urban development in the post-covid period, changes in the sustainable development strategy, infrastructure challenges and the deployment of IoT, Big Data, and AI technologies. The sessions will also focus on city renewable energy, creation of a favorable urban environment, and other topical issues. Various communication formats are provided within the framework of the forum: from panel discussions and expert sessions, to show-cases and case studies.
The Forum is supported by The Government of Moscow, Department of Information Technologies.