Securing the future prosperity of the Greater Mekong Subregion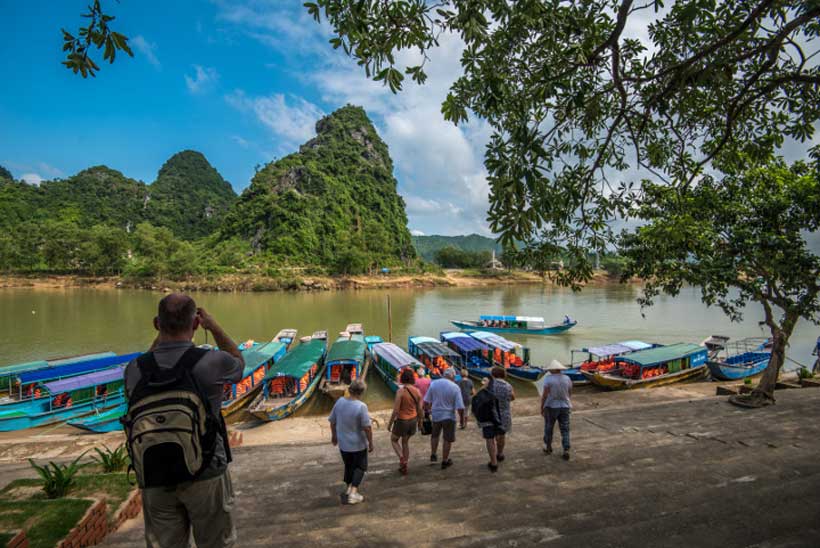 The Greater Mekong Subregion (GMS) countries have made stunning progress over the past quarter century. Once plagued by poverty, they are now economic success stories.
The GMS Economic Cooperation Program has contributed significantly to this transformation. Since it was established in 1992 as a means to enhance economic relations and promote regional cooperation, its six member countries—Cambodia, the People's Republic of China, Lao People's Democratic Republic, Myanmar, Thailand, and Viet Nam—have built a platform for economic cooperation that has mobilized almost $21 billion for high-priority infrastructure projects. Foreign direct investment into the subregion has surged ten-fold and trade between its countries has climbed from $5 billion to over $414 billion.
But the subregion faces challenges to its prosperity. Further reducing poverty, climate change adaptation and mitigation, energy efficiency, food security, and sustainable urbanization remain priorities of the GMS Program. Countries also face new challenges, including growing inequalities, rising levels of cross-border migration, and the potential impact on jobs of the fourth industrial revolution.
Moreover, GMS countries have agreed to significant commitments under the Sustainable Development Goals and the Paris Agreement on climate change.
There are also emerging opportunities for the region, including incorporating new technologies in various sectors such as education, agriculture, health, and finance. GMS countries are situated at the crossroads of South and Southeast Asia, and hence they can benefit from the increased momentum for growth in South Asia.
As GMS leaders gather this week in Ha Noi to chart the future of the program, it's a good time to consider how a new generation of initiatives can ensure the GMS Program remains relevant and responsive to the subregion's needs.
The Ha Noi Action Plan and the GMS Regional Investment Framework 2022, both proposed for adoption at the Summit, provide a platform for countries to strengthen their cooperation through continuous innovation. These two documents will have a sharpened focus on the GMS Program's strategic goals of enhancing connectivity, competitiveness, and community in the subregion.
Connectivity, the first objective, has been dramatically improved. More than 10,000 kilometers of new or upgraded roads and 3,000 kilometers of transmission and distribution lines have been added under the program. These transport networks have been transformed into an interconnected network of transnational economic corridors, building on 25 years of work to extend the benefits of growth to remote areas. The Ha Noi Action Plan calls for the continued expansion of these economic corridors to boost connectivity both between and within countries.
The subregion's competitiveness is improving through ongoing efforts to facilitate transport and trade flows, enhance agriculture exports, and promote the GMS as a single tourism destination after receiving a record 60 million visitors in 2016. Looking ahead, it will be important to continue cutting red tape and to remove remaining barriers to transport and trade.
Finally, communities are being strengthened through cross-border initiatives to control the spread of communicable diseases, expand educational opportunities, protect the subregion's rich biodiversity, and mitigate the impacts of climate change.
GMS countries have identified a new pipeline of 227 projects worth about $66 billion under the GMS Regional Investment Framework 2018–2022. These projects will expand economic prosperity by developing cross-border transport and energy infrastructure.
ADB, which has been the program's secretariat since its inception, expects to provide $7 billion over the next 5 years for a range of projects supporting transport, tourism, energy, climate change mitigation and adaptation, agribusiness value chains, and urban development. This builds on more than $8 billion in financing provided by ADB so far under the program.
To deliver these projects and make headway on other priorities such as infectious disease control and environmental preservation, strong partnerships are vital. The GMS Program depends on the collaboration of many stakeholders, including local administrations and communities, development partners, academia, and the media.
The GMS will benefit from strengthened partnerships with other regional and global cooperation platforms, leading to new opportunities for future development.
Partnerships with the private sector will also be increasingly important, and it is gratifying to see them deepening through the GMS Business Council, the Mekong Business Initiative, the e-Commerce Platform, GMS tourism and agriculture forums, and the recent Finance Sector and Trade Finance Conference.
I am optimistic that the subregion will meet its challenges and capitalize on emerging opportunities. By working together, GMS countries can deliver rapid, sustainable, and inclusive growth for another 25 years and beyond. ADB will continue to be an important and trusted partner in that endeavor.
Take me to Patpong: The forgotten women of Thailand
One of the perks of going abroad and studying in many schools is that I have friends from many nationalities, backgrounds and interests, the privilege to welcome them here in Thailand. Sometimes too many faces and hair colors walk through my house at once that I joke I should receive a recognition from the Tourism Authority of Thailand.
Not only is it a great way to understand the multiculturalism, it is also a good way to know more about your home country.
Amongst the usual to-do-list includes Grand Palace, Elephant Riding and Jim Thompson. Then came a highly educated, wealthy and a white male friend. He wanted nothing more than having a glimpse of Thailand infamous red right district, Patpong: "If I didn't get to see Patpong, my friends would have thought I never made it to Thailand."
Seriously?
He is not alone.
Million of men – not exaggerated – travel through Thailand each year for sex, erotic pleasure and adult entertainment. The demand for sex industry is not just high but quintessential for Thai tourism.
Of course, there is no official records of how many came for paid sex in Thailand. There is no official record of how many women sacrificed their bodies, hearts and souls to be someone sex toys so that they can make ends meet. There is no official record of how many of those women suffer and die from sexual transmitted deceases brought to them by men of different colours, backgrounds and nationalities.
There is no official record of anything.
Why?
Because according to the state perspective – these women do not exist. They are illegal workers of the underworld business.
Not only are they the destination for a lot of tourists, but they are also the contribution of underground world – where officials take unofficial numbers of brides so these parlors can run their business in the open – illegally, of course.
They have no access to official state facilities that will make them parts of the citizens.
How double standard?
Being a buddhist country, sex industry is a sin. But being a hypocrite state, the Thai state has benefited significantly from the pain, suffering and death of these prostitutes.
Welcome to the land of smile.
The election is coming up. If politicians are lacking of idea of what to do with this country, perhaps it is time they take a serious look to the lives and despair of the most excluded and underserved group of the population.
On the international woman's day, it is the time to recognize of those "hookers" who make so many men happy. It is the time to realize that despite their plight, they are a part of our society. International woman's day is not just about CEO on Forbes. It's about every woman live. Because everyone matters.
Prostitutes or not, I wish every woman a happy day.
US-Vietnam economic relations: The China factor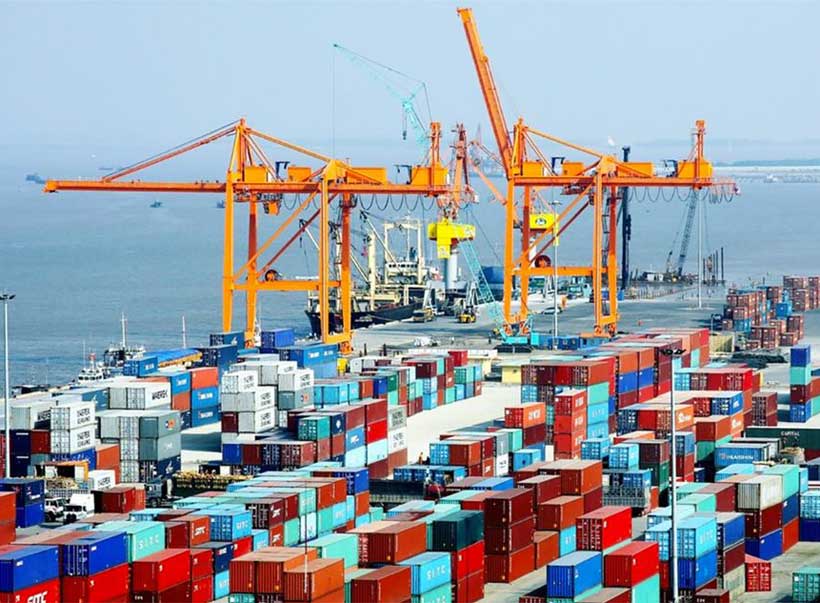 While addressing a joint Press Conference at Hanoi, after his summit, with North Korean Leader Kim Jong Un, US President, Donald Trump spoke not just about the Summit, but also the current state of US-China relations. Trump criticized his predecessors, for not doing enough to address the trade imbalance with China, while also making the point, that he was all for China's economic progress and growth, but not at the cost of the US.
If one were to look beyond the Summit in terms of the US-Vietnam economic relations, top US companies – Boeing and GE electric sealed some important deals.
Given the focus of Trump's visit (which was the Summit with North Korean leader) perhaps these deals did not draw the attention they ought to have. The fact is that the US has begun to recognise Vietnam's economic potential, as well as geo-political significance in Asia. This paper will give a backgrounder to Vietnam's economic growth story in recent years, some of it's key strategic relationships and then examine the nature of the China-US-Vietnam economic triangle.
Vietnam's growth story: The key reasons
There is absolutely no denying the fact, that Vietnam has emerged as an important engine of economic growth within Association of South East Asian Nations (ASEAN) region in general, and has been able to emerge as a top performer within Cambodia, Myanmar, Laos, Vietnam (CMLV) bloc in particular Economic reforms (doimoi) began over three decades ago in 1986. In recent years, some of the key factors which have driven Vietnam's growth story, especially its success in drawing FDI are; a large labour force (57.5 million), lower wages for workers (there are varying estimates, but the wages of production workers are estimated at around 216 USD, monthly, and this is half of what labour would charge in China). Electricity too is way cheaper in Vietnam than other competitors in the ASEAN region. As of June 2018, Vietnam charged 7 U.S. cents per kilowatt hour, while the cost of electricity in Indonesia was 10 U.S. Cents, and Phillipines charged nearly thrice the amount — 19 U.S. Cents.
If one were to look at the growth and FDI figures, they are a clear reflection of Vietnam's success. In 2018, Vietnam's growth rate was estimated at a little over 7% (7.08) this was the highest in 11 years. Disbursed FDI into Vietnam was estimated at19.1 Billion for the year 2018 (disbursed FDI for three years was estimated at well over 50 Billion USD). Total FDI for the year 2018 was estimated at 35 Billion USD. Japan with over 8 Billion USD was the single largest investor in 2018. Other countries which have a strong presence in Vietnam are South Korea and Singapore. China is the 7th largest investor in Vietnam. One of the major attractions apart from the economic potential is the country's location (it is easier to expand to other countries like Myanmar, Laos and Cambodia)
As a result of growing consumer demand and increased tourism, revenues from Retail Sales and Consumer Services and Travel and Tourism also witnessed a significant increase in 2018. Revenue from retail services was estimated at over 190 Billion USD, while from travel and tourism was nearly 2 Billion USD. The increased revenue from travel and tourism it is driven by the rise in tourism in 2018 (almost 20 percent)
Vietnam has close trade relations with both China (Vietnam is China's largest trade partner in ASEAN) and US. Bilateral trade between both countries for the period January-November 2018 was estimated at 97 Billion USD, though this was heavily skewed in favour of Beijing (the total trade deficit was over 20 Billion USD). In the case of US-Vietnam trade, it is heavily skewed in favour of Vietnam (US runs a trade deficit of over 25 Billion USD).
Strategic Importance
Vietnam's strategic importance is also increasing. Even before the recent Trump-Kim Jong UN Summit, Vietnam has hosted a number of important events in recent years such as the Asia Pacific Economic Cooperation meeting in 2008 (in Hanoi) and in 2017 (in Danang), the high-powered World Economic Forum in 2018, and frequent ASEAN summits.
It is strengthening defense and security ties with Japan, US and India in recent years. One of the key reasons for this pro-active strategic outreach is the China factor.
During former Vietnam President, Truong Tan Sang's Japan visit, both sides issued a joint statement which referred to the need for upgrading the bilateral relationship to an "Extensive Strategic Partnership for Peace and Prosperity in Asia'. The joint statement made references to closer security cooperation, the joint statement made mention of Japanese assistance for capacity building of it's maritime enforcement agencies. Both sides also reiterated their shared opinion on the South China Sea Issue as well as denuclearization in North Korea. In July 2018, Japan and Vietnam held the 6th Defence Policy Dialogue (this was co-chaired by Deputy Defense Ministers of both countries. In September 2018,a Japanese Maritime Self-Defense Force (JMSDF) submarine Kuroshio docked at Cam Ranh International Port in Kham Hoa on September 17. While security cooperation has been increasing in recent years, this development emphasized the increasing convergence of both sides on important geo-political issues. Japan has also been batting for greater Japan-Vietnam cooperation in the context of the Indo-Pacific. The Japanese PM, in an interview, in February 2019 reiterated the need for a stronger Japan-Vietnam partnership for pushing forward the idea of a 'Free and Fair' and 'Open' Indo-Pacific.
Vietnam has also been bolstering strategic ties with the US. In July 2017, Washington and Hanoi conducted the 8th Naval Engagement Activity. The United States is also providing support for Vietnam's participation in UN peacekeeping operations. In 2018, more than four decades after the end of the Vietnam war, US Navy aircraft carrier USS Carl Vinson arrived in the city of Danang a key battle ground during the war. This was an important step in the context of strategic cooperation between both countries, but to send a message to China that the latter's militarization and aggression over the South China Sea issue will not be taken lying down.
Vietnam is also enhancing security ties with Japan and India. During his visit to Vietnam in 2016, Indian PM Narendra Modi had offered a credit line of 500 Million for defense cooperation. During Vietnamese President Tran Dai Quang both sides resolved to work jointly for a 'free and prosperous' Indo-Pacific.
While Vietnam has been strengthening it's strategic ties with the above countries, it has been a tad cautious with regard to the Indo-Pacific narrative and has said that was against any military alliance as this would have an adverse impact on security in the region.
US-Vietnam relations
If one were to look at the trajectory of US-Vietnam relations (which were influenced by the baggage of the war) have steadily increased over the past two decades. Both sides have made efforts to put behind the acrimony arising out of the Vietnam war – though this is extremely tough given the fact that was amongst the bloodiest conflicts of the 20th century. Some important steps were taken in the 1990's during the Presidency of Bill Clinton. In 1994, US lifted the trade embargo against Vietnam. A bilateral trade agreement between both countries came into being in 2001 after it was approved by the US Congress as well as the Vietnamese National Assembly.
During the Obama Presidency again crucial steps were taken to strengthen the economic relationship. The Trans Pacific Partnership (TPP) signed in 2015 for which Obama pushed would have benefited Vietnam immensely as the South East Asian Country would have gained preferential access to US market.
President Trump did make the massive trade deficit with Vietnam an election issue, and US exit from TPP was a setback but a number of important developments have taken place in the context of US-Vietnam bilateral ties. In May 2017, during the Vietnam President's, Nguyen Xuan Phuc visit to the US, deals worth 8 Billion USD (two major US companies were Caterpillar and General Electric) were signed between both sides. Trump mentioned the US' trade deficit and hoped to balance that over a period of time.
While addressing the APEC Summit in November 2017, the US President had a word of praise for Vietnam's economic progress:
….' Vietnamese economy is one of the fastest-growing economies on Earth. It has already increased more than 30 times over, and the Vietnamese students rank among the best students in the world..'
China-US-Vietnam triangle
After the China-US trade wars many argued, that Vietnam could be the biggest beneficiary. So far, Vietnam has benefitted (export orders to certain sectors have witnessed a rise) but not in a dramatic way (some companies are likely to relocate from China with Vietnam being a possible choice, but current evidence suggests that this has not happened on a large scale.
Deals signed during Trump's Vietnam visit: How China has sensed an opportunity
As mentioned earlier, during the US President's Vietnam visit a number of significant deals were signed. Viet Jet will buy 100 Boeing 737-Max jets and 215 GE/CFM joint venture engines, Bamboo Airways (a start up owned by Hanoi-based conglomerate FLC Group) is buying 10 Boeing 787-9 jets.
U.S.-based aviation technology company Sabre also inked a deal with the flag carrier Vietnam Airlines. The deal estimated at 300 Million USD is supposed to help Vietnam Airlines in upgrading its digital abilities, and to achieve its aim of becoming a digital airline by 2020. Total deals signed during Trump's visit were estimated at 20 Billion USD.
The China-US-Vietnam triangle is interesting not just from a historical context, but also an economic dimension. What is significant is that while there is talk of US-China trade wars and the likely benefit for Vietnam, Beijing kept a close eye not just on Trump's statements with regard to North Korea, but also the deals signed during his Vietnam visit.
An article in Global Times makes a mention of how China can be part of the global production chain through a "completion and delivery center" in Zhoushan, East China's Zhejiang Province. Interior work of over 700 planes can be completed in this centre.
The focus of the Trump visit was North Korea, the deals signed will give a boost not just to economic ties between Vietnam and US, and are a clear illustration of how much importance Trump gives to big ticket business deals. It is interesting to see the approach of China towards these deals, while keeping a close watch on the outcomes of the summit with Kim Jong Un, China also closely watched the economic outcomes of the visit and analysed how it could benefit from the same.
The conclusion of the article is especially interesting:
'China has no reason to be jealous of Trump's economic gain in Vietnam. In contrast, we hope the US can increase economic interaction with enterprises in Southeast Asian countries. Hopefully, everyone can learn that economic engagement is not a zero-sum game'.
Conclusion
The China-US-Vietnam triangle is important, not just in the strategic context especially with regard to the South China Sea Issue as well as the aim of achieving a 'Free and Fair Indo-Pacific'. As for the economic context, both Trump and the Chinese are equally transactionalist and it is interesting to see Beijing de-hyphenate US' strategic ties with Vietnam from the economic relationship.
A struggle for rule of law: Detained Bahraini footballer catapults Thailand to centre stage
Mounting pressure on Thailand to release from detention soccer player Hakeem al-Araibi has not only refocussed international attention on alleged abuse of human rights and due course of law in Bahrain but also the apparent continued ability of autocratic and authoritarian regimes to enlist global police organization Interpol in efforts to silence critics.
The arrest by Thai authorities of Mr. Al-Araibi, acting on an Interpol red notice arrest warrant issued despite the fact that he had been granted political asylum in Australia, raises questions about the effectiveness of Interpol safeguards against exploitation of its powers.
It is also a reflection of a far broader global battle for continued rule of law that is being challenged by autocrats, authoritarians, populists and nationalists on multiple fronts.
"It's really emblematic of this breakdown of multilateral institutions, particularly those premised on western liberal democratic values which in the wake of the cold war we saw come into ascendance. These institutions were not built with the internal safeguards and mechanisms to protect them against bad faith actors. Once you let them inside the gates, nothing prevents them from poisoning the well," said Jonathan Reich, an attorney who has worked with Russian business people and anti-corruption dissidents targeted by Russia via Interpol.
Mr Al-Araibi's case further highlights the incestuous and inextricable relationship between sports and politics that international sports associations strenuously deny.
Nowhere is that relationship increasingly more evident than in the Gulf with Mr. Al-Araibi's arrest; the politicization of the Asian Cup as a result of the rift between Qatar and its boycotting detractors, Bahrain, the United Arab Emirates and Saudi Arabia; Saudi and UAE efforts to substantially increase their influence in global soccer governance, and the Saudi-Qatar dispute over broadcasting rights.
Qatar's winning of the Asian Cup on Friday was as much a sports achievement as it was a political statement of the country's resilience and ability to host the 2022 World Cup that had been called into question from day one and was targeted by its Gulf detractors since they declared a diplomatic and economic boycott of the Gulf state 18 months ago.
Mr. Al-Araibi has been kept in prison to allow Bahrain to formally request his extradition even though Interpol withdrew the non-binding red notice a week after issuing it. He was on Friday remanded for another 60 days in prison as a Thai court held hearings on the request.
The focus on Interpol safeguards as a result of Mr. Al-Araibi's continued detention and the organization's inability to ensure that its mistakes can be corrected was bolstered this week by documents leaked by dissident Turkish journalists in Europe that allege abuse of Interpol procedures by Turkish law enforcement and intelligence.
The documents allege that Turkey has obtained through Interpol information about dissidents in Belgium, Germany and Poland on the basis of purported false charges that nonetheless failed to result in the issuance of a red notice warrant.
Mr. Al-Araibi's detention since November when he arrived with his wife in Bangkok for their honeymoon and the Turkish leak are but the two latest incidents that point fingers at Interpol procedures.
Fair Trials, an international criminal justice watchdog, has documented numerous cases of abuse of Interpol procedures, applauded the organization for efforts to avoid abuse, and called on it to introduce further safeguards.
In one prominent case, Interpol was put in an embarrassing position in October when its then president, Meng Hongwei, was arrested on a visit to his native China after the police organization had accepted a resignation letter purportedly signed by Mr Meng and tendered by the Chinese government, which said he was being probed over suspected corruption. Interpol said it had no choice but to comply with the request.
Mr. Al-Araibi's case bolsters the call for further safeguards and focuses attention on the need for mechanisms to counter the fallout of abuse.
A player for Bahrain's national team, Mr. Al-Araibi was arrested in November 2012 while walking to a cafe in Bahrain to watch a Real Madrid-Barcelona game and beaten in detention. He was accused of vandalizing a police station at a time when he had been playing in a match that had been aired on live television.
Mr Al-Araibi spent three months in detention and was sentenced to ten years in prison but managed to flee to Australia before the verdict was issued by a judge, who like Asian Football Confederation (AFC) president and world soccer body FIFA vice president, Sheikh Salman bin Ebrahim Al Khalifa, is a member of Bahrain's ruling family.
Mr. Al-Araibi's case erupted as Sheikh Salman is running for another term in AFC elections scheduled for April.
Mr. Al-Araibi asserted that Sheikh Salman, who at the time of his arrest in the Gulf state was head of the Bahrain Football Association (BFA) and has long been accused of involvement in the arrest and abuse during mass anti-government protests in 2011 of some 150 Bahraini athletes and sports executives, had failed to respond to requests for help from the player's family and lawyers.
Sheikh Salman has said he had not received a request for assistance. Sheikh Salman has consistently denied any association with the 2011 events despite the fact that Bahrain's state-run news agency linked him to the arrests in several reports at the time.
Conspicuously, Sheikh Salman has remained silent about Mr. Al-Araibi's case while the AFC only this week called for the first time for his return to Australia in a statement by its vice president, Praful Patel.
The AFC this week said Mr. Patel rather than Sheikh Salman was responsible for Middle Eastern affairs. It said Sheikh Salman had been recused from overseeing the region because of potential conflicts of interest. It was the first time that the AFC disclosed the recusal.
FIFA secretary general Fatma Samoura and International Olympic Committee president Thomas Bach have been calling for Mr. Al-Araibi's release for several weeks.
For Bahraini exiles like S. Yousif Almuhafdah, a Berlin-based human rights activist, Mr. Al-Araibi's case is one way of focusing attention on Bahrain and trying to ensure that others are spared the soccer player's fate in a world in which the cards are stacked against them.
Says Mr. Almuhafdah, who was detained in the same cell as Mr. Al-Araibi before both men left Bahrain: "Nothing will change any time soon. But we have a responsibility to those who stayed behind and remain behind bars."