Rwandan genocide anniversary: Can world muster the will to prevent new atrocities?
As the world officially remembers the genocidal murder of 800,000 Rwandans in 1994, United Nations leaders warn that ethnic cleansing and mass atrocities continue to blight humanity and call for sharper action to prevent such wholesale violations.
Twenty-four years ago, on 7 April, ethnic Hutus in Rwanda began the frenzied slaughter of Tutsis, moderate Hutus and others in what is widely regarded as one of the darkest episodes in recent history.
In memory of the Rwandan victims – and as a sombre reminder of the international community's failure to intervene – the UN observes 7 April every year as an "international day of reflection."
"Today we remember all those who were murdered and reflect on the suffering of the survivors, who have shown that reconciliation is possible, even after a tragedy of such monumental proportions," said Secretary-General Antonio Guterres in a message for the grim anniversary.
"Rwanda has learned from its tragedy; so must the international community," Mr. Guterres said, expressing concern about "the rise of racism, hate speech and xenophobia around the world."
"These base manifestations of human cruelty provide the breeding ground for far more evil acts," the Secretary-General said, adding that he was particularly troubled by the systematic killings, torture, rape and humiliation of Rohingya Muslims in Myanmar.
The brutal persecution of the Rohingya, which has caused more than one million members of the ethnic and religious minority to flee to Bangladesh, was also first in the mind of Adama Dieng, the UN Special Adviser on the Prevention of Genocide, in an interview with UN News.
The horrific acts committed against the Rohingya will one day be brought before an international court, Mr. Dieng said, "and I have no doubt that they will be determined as crimes against humanity, as ethnic cleansing" and possibly as genocide.
Judicial punishment for such crimes is a start, but for more attention must be devoted to preventing them, said Mr. Dieng, a native of Senegal and leading international jurist.
"We said at the end of the Second World War 'Never Again,' but we witnessed the genocide of the Tutsis in Rwanda; we witnessed the genocide of the Muslims in Srebrenica," he said, referring to the Bosnian Serb army's slaughter in 1995 of thousands of Muslims who were rounded up in the town of Srebrenica, even though it had been declared a "safe area" by the UN.
An international framework of law and tribunals has evolved for holding accountable those who commit crimes against humanity.
In 1948, following the horrors of the Second World War, the fledgling UN adopted The Convention on the Prevention and Punishment of the Crime of Genocide.  Genocide was defined as certain acts committed "with intent to destroy, in whole or in part, a national, ethnical, racial or religious group."
At the UN World Summit in 2005, all Member States formally accepted the responsibility to protect their populations from "genocide, war crimes, ethnic cleansing and crimes against humanity."  They also agreed that when countries fail to do so, the international community has an obligation to intervene, through action by the Security Council and in accordance with the UN Charter.
But enforcing that international "Responsibility to Protect" victimized populations has often been hamstrung, Mr. Dieng said, as key countries invoke the principle of "non-interference in internal affairs."  He expressed frustration that the Security Council has not taken stronger action to prevent atrocities against civilians in Syria and South Sudan as well as Myanmar.
Genocides do not take place "all of a sudden," Mr. Dieng said, highlighting the importance and possibility of prevention.
"Genocide is a process," he said.  "The Holocaust did not start with the gas chambers. It started with hate speech."
In Rwanda and Bosnia, too, mass killings followed escalating hate speech and dehumanization.  "That is why I should say that the world failed the Rwandan people, the world failed the Bosnian people, and I hope that the world will not fail the Rohingya population," he said.
The UN's annual day of reflection on the Rwandan genocide is important, Mr. Dieng said, "as a way first to honour those who fell to those crimes, but also as a lesson for the future."
"By remembering what happened in Rwanda, we are also sending a strong message to whoever around the world is inclined to commit such a crime," he said.
Secretary-General Guterres, in his statement, stressed that "states have a fundamental responsibility to protect their populations from genocide, war crimes, ethnic cleansing and crimes against humanity."
"It is imperative," he said, "that we unite to prevent such atrocities from occurring, and that the international community sends a strong message to perpetrators that they will be held accountable."
"To save people at risk, we must go beyond words," he said.
The UN will hold a commemorative ceremony on the Rwandan genocide at its New York Headquarters on 13 April on the theme "Remember, Unite, Renew."
Horn of Africa Crisis: Critical Challenges Ahead
Ultimately the situation in the Horn of Africa is rapidly deteriorating due to frequent militant attacks and terrorists' pressures in the region. Across Kenya, Ethiopia, Somalia and Uganda, the crisis poses a huge critical challenge for governments and regional organisations as well as the African Union.
While the entire region is currently experiencing the extreme effects of climate change, the effects from Covid-19 and the rising prices of basic commodities in the wake Russia-Ukraine crisis, rising terrorism places an additional impact on socio-economic subsistence of estimated population of 115 million. Due to extreme weather, over 13.2 million livestock have died.
The impacts on communities by multiple terrorist attacks have been catastrophic. The number of displaced people in need of emergency assistance in addition to refugees escaping persistent conflicts, as a result, leading to the migration of over 2.5 million people. Additionally, malnutrition has been on the rise for already impoverished families with children, middle-aged workers have lost their way of earning a living.
Al-Shabaab and al-Qaeda are the notorious groups operating in the Horn and East Africa. In May, Al-Shabaab fighters raided an African Union military base housing Ugandan troops in Somalia, triggering a fierce gun battle. It was not still known if there were any casualties in the attack, which was claimed by the Al-Qaeda-linked jihadist group. The base situated in Bulo Marer, 120 kilometres (75 miles) southwest of the capital Mogadishu.
Pro-government forces backed by the AU force known as ATMIS launched an offensive last August against Al-Shabaab, which has been waging an insurgency in the fragile Horn of Africa nation for more than 15 years. ATMIS said the Bulo Marer camp came under attack by Al-Shabaab fighters militants "using Vehicle Borne Improvised Explosive Devices (VBIEDs) and suicide bombers".
"Reinforcements from ATMIS' Aviation Unit and allies managed to destroy weapons in possession of the withdrawing Al-Shabaab militants," an official said in a statement. The attack targeted Ugandan soldiers stationed in Somalia as part of ATMIS, Uganda Peoples' Defence Forces spokesman Felix Kulayigye said in a statement, adding that the military was "cross checking" details.
The 20,000-strong ATMIS force has a more offensive remit than its predecessor known as AMISOM. The force is drawn from Uganda, Burundi, Djibouti, Ethiopia and Kenya, with troops deployed in southern and central Somalia. Its goal is to hand over security responsibilities to Somalia's army and police by 2024.
Last year, Somalia's President Hassan Sheikh Mohamud launched an "all-out war" on the militants, rallying Somalis to help flush out members of the jihadist group he described as "bedbugs". In recent months, the army and militias known as "macawisley" have retaken swathes of territory in the centre of the troubled country in an operation backed by ATMIS and US air strikes.
Despite the gains by the pro-government forces, the militants have continued to strike with lethal force against civilian and military targets. In the deadliest Al-Shabaab attack since the offensive was launched, 121 people were killed in October in two car bomb blasts at the education ministry in Mogadishu. In a report to the UN Security Council in February, UN chief Antonio Guterres said that 2022 was the deadliest year for civilians in Somalia since 2017, largely as a result of Al-Shabaab attacks.
Al-Shabaab and al-Qaeda activities have pushed Foreign Ministers of Uganda and Somalia to seek assistance from the Russian Federation. Foreign Minister of the Republic of Uganda, Jeje Odongo, on May 18 paid a working visit and held discussions with Foreign Minister Sergei Lavrov. From a practical perspective, Russia now wanted to implement its signed agreement on project to set up a nuclear technology centre in Uganda, including on nuclear medicine.
In addition to the above, military has been on the table long before the first summit held in Sochi 2029 where President of Uganda Yoweri Museveni and Vladimir Putin raised again military-technical cooperation with Vladimir Putin. The military-technical cooperation has a long history. As far back as 2003, it was embodied in the signing of the intergovernmental agreement.
Russia and Uganda have been discussing specific areas for further cooperation, including additional supplies of Russian military products and technological cooperation in this area. A centre for the technical maintenance of Soviet and Russian air equipment has been established and will soon start operating. Lavrov and Odongo have agreed to spare no effort in unleashing the potential of military-technical ties, as both discussed at length the situation in hot spots in the Horn and East Africa.
But with the Al-Shabaab fighters raiding an African Union military base housing Ugandan troops in Somalia, Lavrov has found a new dimension to the relations in the military-technical sphere in the region. "There is every opportunity to give it a regional dimension so that it can service equipment (not only aviation materials) for Uganda and its neighbours that have our equipment. I think this is a useful process. Today we agreed to work hard on promoting it," Lavrov emphatically said with Foreign Minister Jeje Odongo.
Minister of Foreign Affairs and International Cooperation of the Federal Republic of Somalia, Abshir Omar Jama, on May 26 was in Moscow. Lavrov offered a stage-by-stage normalisation of the situation in Somalia. "For our part, we expressed support for the Somali leaders in the development of their state, consolidation of sovereignty and unity, steps to stabilise the domestic situation and efforts to counter terrorism and extremism," he said at the media conference there.
Lavrov noted the importance of resolving humanitarian problems in Somalia, including those of refugees both inside the country and neighbouring states. Russia is rendering humanitarian aid to Somalia via the World Food Programme (WFP) and other UN structures, as well as non-governmental charity foundations, those from the Chechen Republic and Bashkortostan.
"Talking about military-technical cooperation, we again expressed our readiness to meet the Somali army's requirements in equipment for the final defeat of the remaining terrorists and extremists in that country. I am referring to groups like Al-Shabaab and al-Qaeda. We will continue helping Somalia to train personnel for its national police," he unreservedly said as it falls within Russia's military-technical cooperation with Africa.
During previous years, fighting piracy off Somali coasts was one of the central areas of UN activity. Russia pays attention to the situation in Africa, primarily its hot spots. It claims fighting the threat of terrorism and manifestations of extremism, and to earn revenue from export of military equipment to Africa. It, however, seems collaborating with the efforts of African agencies (such as the African Union) to achieve settlement in the Horn of Africa – Ethiopia, Djibouti, Eritrea, Kenya and Sudan.
Access to Justice for Migrant Workers Remains Challenging Task for African Governments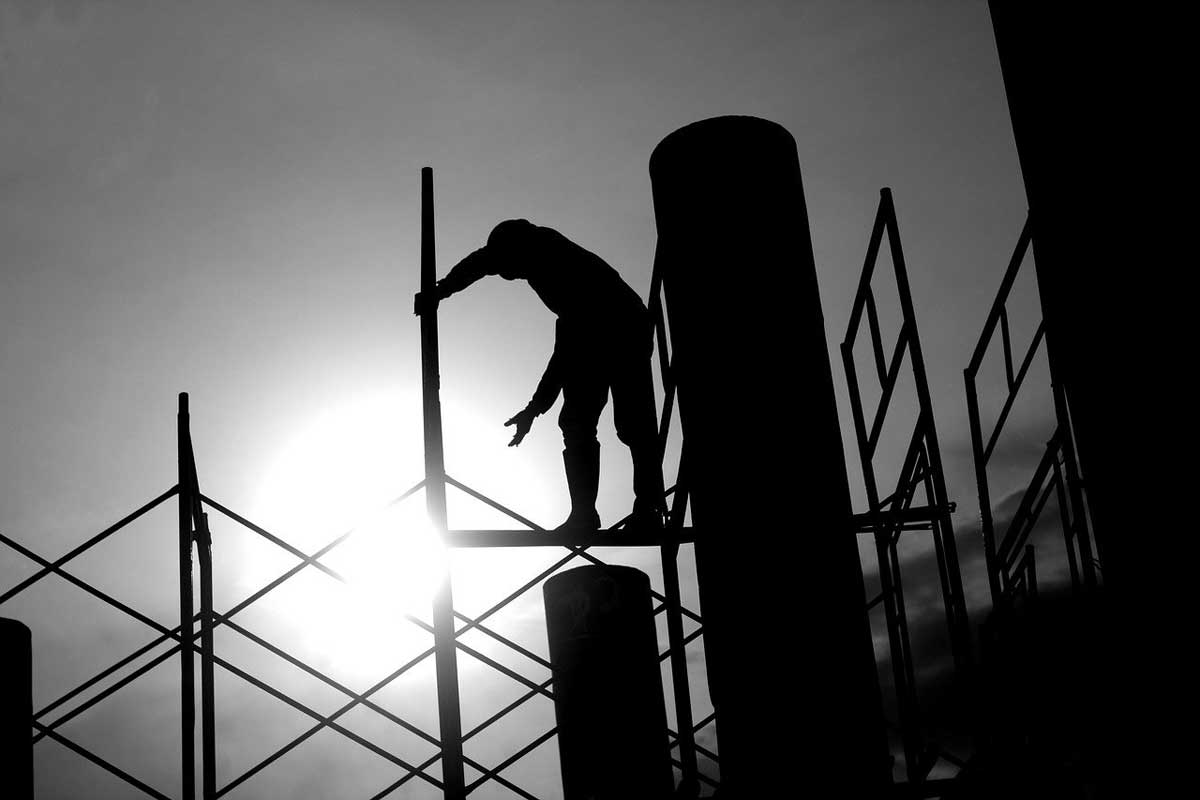 Consultative discussions on access to justice and gender-responsive reporting mechanisms for migrant workers was held by the African Union in conjunction with International Labour Organisation, International Organisation for Migration and United Nations Economic Commission for Africa in Addis Ababa, Ethiopia.
The meeting was also attended by delegates from Cameroon, Cote d'Ivoire, Ethiopia, Malawi and Morocco, representing the five pilot member states of the Swiss Agency for Development and Cooperation (SDC)-funded Catalytic Actions for the JLMP (JLMP Action) which is implemented as part of the JLMP programme. They reviewed the documents, which were developed based on extensive research conducted by the African Union Commission on the state of access to justice in the above pilot countries.
Addressing the delegates, Sabelo Mbokazi, Head of Division for Labour, Employment and Migration, highlighted the challenges faced by migrant workers, including discrimination, limited access to justice which may be attributed to a number of factors including language barriers, limited legal knowledge and access to information, and vulnerability to exploitation and abuse.
"Such challenges are often compounded for women migrant workers, who may be discouraged from accessing justice mechanisms due to gender stereotypes, stigmatisation or mobility constraints, in particular in the case of domestic workers" he said, and further emphasized the importance of gender-responsiveness in addressing the unique needs and vulnerabilities of male and female migrant workers, ensuring their rights are protected and promoting equality.
Well governed labour migration can have a positive impact for countries of origin and destination as well as for migrant workers and their families, providing opportunities for economic growth, social and financial remittances, market development and skills exchange. At the same time, migrant workers may experience stigmatisation and abuse at all stages of their migration journey. The gravity of such violations is compounded by the fact that migrant workers often face significant barriers to accessing justice mechanisms.
To ensure that the benefits of migration are realized, effective mechanisms to ensure access to justice are critical instruments to ensure the respect, protection and fulfillment of migrant workers' human rights. They help identify instances of labour exploitation, hold perpetrators accountable, provide protection to migrant workers and provide avenues to remediation for rights violations.
The key findings of the draft study on access to justice highlighted common barriers and needs identified among member states. These barriers include limited access to information and awareness of reporting mechanisms, inadequate institutional support, fear of reprisals and adverse consequences, difficulties in accessing reporting channels, isolation and privacy concerns, lack of incentives and remedies, distrust towards government agencies, and impractical complaint processes.
On the other hand, the Draft Practical Guide for State Authorities on Gender-Responsive Reporting Mechanisms for Migrant Workers provided comprehensive framework for establishing effective reporting mechanisms that address the specific gender-related challenges faced by migrant workers. It recognizes the unique vulnerabilities and discrimination faced by migrant workers, particularly women, during the migration process.
During the address to the delegates, Ms. Odette Bolly, the AUC JLMP Coordinator, expressed her appreciation to member states for their valuable contributions in sharing best practices regarding step-by-step procedures and protocols for reporting incidents and seeking redress. She acknowledged the significance of outlining the roles and responsibilities of diverse stakeholders, including government agencies, law enforcement, consular services, labour inspectors, and civil society organisations, in effectively and efficiently handling reports.
The consultative meeting concluded with the expectation that the finalisation of the documents will lead to improved access to justice for migrant workers and contribute to the creation of more inclusive and just societies. "The JLMP partners remain committed to supporting the participating countries in their efforts towards effective labour migration governance," Ms. Odette added.
From this stage, the two documents will be validated by the five JLMP Pilot member states (Cameroon, Cote d'Ivoire, Ethiopia, Malawi and Morocco) through a validation meeting which will be organised by the AUC on a date that will be determined. African Union's main objectives is to promote unity and solidarity, and to coordinate and intensify cooperation for sustainable development as well as to safeguard the sovereignty and territorial integrity of the continent. The AU headquarters is located in Addis Ababa, Ethiopia.
Ukraine Prioritizes Africa's Food Security, Opens Diplomatic Offices in Africa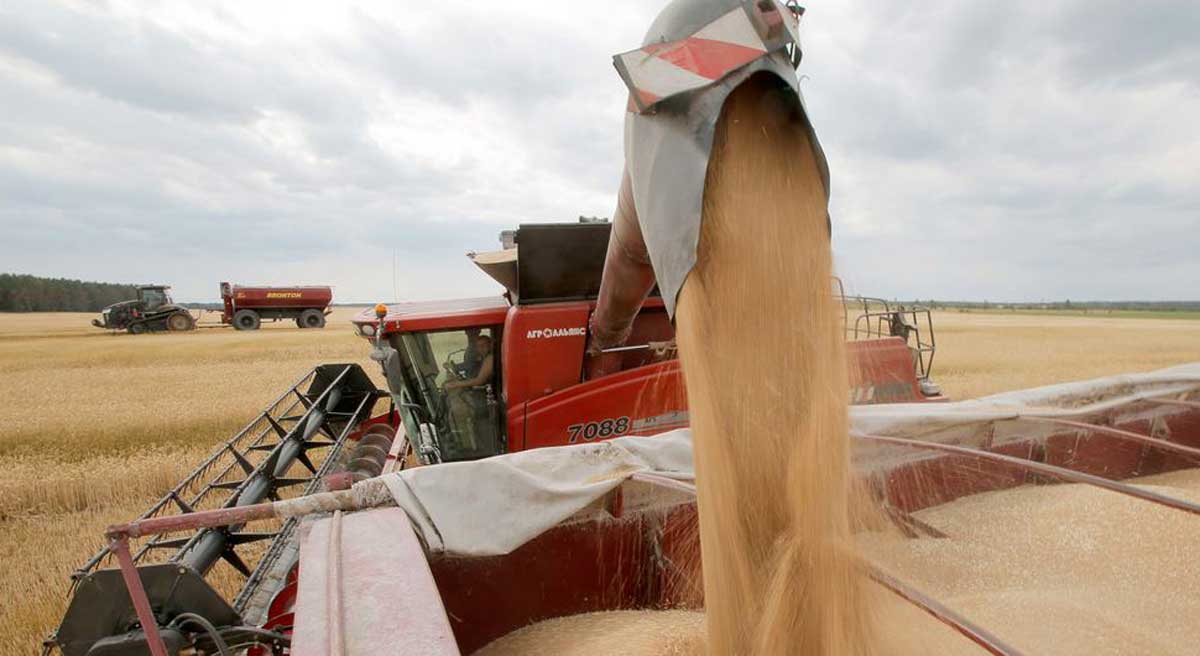 Ukrainian Minister of Foreign Affairs, Dmytro Kuleba, has agreed with the Minister of Foreign Affairs and International Cooperation, Vincent Biruta, to establish diplomatic office in Kigali, capital of Rwanda. An objective has been set by the Ukrainian Foreign Ministry to broaden Ukraine's presence in Africa.
"Following our thorough analysis, we planned to set up new embassies in African countries, one of which we will open in Rwanda. The Rwandan side has already given its official agreement to the creation of a Ukrainian diplomatic mission in Kigali," Ukrainian media quoted Kuleba as saying in a statement circulated by the Foreign Ministry's press service.
"Ukraine will step up its foreign policy on Africa aimed at a Ukrainian-African renaissance. This year, we intend to open new embassies in different parts of Africa and plan to hold the first Ukraine-Africa summit," the minister said.
According to our research, Ukraine currently has about 10 embassies on the continent in Algeria, Angola, Egypt, Ethiopia, Kenya, Morocco, Nigeria, Senegal, South Africa and Tunisia. Sources indicate that Russia has a wider footprint in Africa with about 44 embassies and consulates.
On Russia-Ukraine crisis, Foreign Minister Dmytro Kuleba point-blank emphasized that Kiev "is open to discuss any peace initiatives, if they honor two principles: neither include territorial concessions, nor lead to a frozen conflict instead of peace. At the same time, "it is the Ukrainian peace plan that should be a foundation of any peace efforts," the minister said.
The parties also signed a memorandum on political consultations between the Foreign Ministries of Ukraine and Rwanda, and further agreed to hold the two countries' business forum soon. Kuleba invited Biruta to visit Ukraine.
He emphasized that Kiev "is open to discuss any peace initiatives, if they honor two principles: neither include territorial concessions, nor lead to a frozen conflict instead of peace. At the same time, "it is the Ukrainian peace plan that should be a foundation of any peace efforts.
According to our research sources, a peace initiative put forward by six African countries including Uganda, South Africa, Congo, Senegal, Zambia and Egypt will be discussed at the Russia-Africa summit in St. Petersburg, which is slated to take place late July 2023.
Beijing has already leveraged with Russia to end the war in Ukraine. China's peacemaking efforts were unsuccessful, especially the necessity to respect the principles of sovereignty, independence and territorial integrity of Ukraine.
African countries are not going to sacrifice their ties to Russia, Kenyan Ambassador Benson Ogutu told the local Russian Izvestia newspaper, noting that his country for instance maintains good relations with both Russia and the West, as well as the East and North. It is precisely this neutral position that allows African countries to act as mediators in the Russian-Ukrainian conflict and gives promise to their efforts at fostering reconciliation.
At their meeting, the foreign ministers discussed Ukraine's "peace formula", food security in Africa, Ukrainian grain exports as part of the Black Sea Grain Initiative, and the Grain from Ukraine humanitarian program. Food security in Africa became a separate topic of the meeting, the press service for the Ukrainian Foreign Ministry said. Kuleba noted that thanks to the operation of the Black Sea Grain Initiative 123 ships carrying 3.3 million tonnes of agricultural products have been exported to African countries as of early May.
The Ukrainian minister said that under the Grain from Ukraine humanitarian program the Ukrainian government sent six ships carrying 170,000 tonnes of wheat to Somalia, Kenya, Ethiopia and Yemen between December 2022 and March 2023. Ethiopia received 90,000 tonnes, Kenya 25,000 tonnes, Somalia 25,000 tonnes, Yemen 30,000 tonnes. Ships with agricultural products are planned to be sent to other countries in the near future.
In practical terms of working with Africa, Ukraine is ready to train African specialists, expresses readiness to invest in diverse employment-generating spheres and forge cooperation in concrete economic sectors across the continent. Kuleba strongly called for cooperation rather than confrontation, clearly underscored the system of approach and as the basis for emerging multipolar world.
Despite the geographical distance, Kuleba explained that Ukraine and Africa share deep historical ties and have always shared and supported the aspirations of African nations towards independence, unity, and progress. In his view, especially at this new stage, "we want to develop a new quality of partnership based on three mutual principles: mutual respect, mutual interests, and mutual benefits."
Ukraine is a country in Eastern Europe. It is the second-largest in the region and shares borders with Russia. The Ukrainian republic is heavily damaged by the current war, and it requires significant efforts to recover. It has dramatically strengthened its ties with the United States. Ukraine considers Euro-Atlantic integration its primary foreign policy objective, but in practice it has always balanced its relationship with the European Union.