Strategic Stabilization: A Window of Opportunities for Russia and the U.S.
Despite the belligerent nuclear statements by Russia and the U.S. in the first quarter of 2018, the configuration of a possible future for the international arms control regimes can be seen beyond the veil of rhetoric.
Therapeutic address
The address to the Federal Assembly by President Vladimir Putin, who has since been re-elected, was striking and unprecedented in terms of its nuclear-missile revelations. However, it generated a fair share of criticism, and rightly so for the most part. In particular, the visualization of the new nuclear delivery systems included a number of previously demonstrated animations, including the understandably criticized "footage" of MIRVs arriving at Florida, which was borrowed from a video related to the future Sarmat ICBM that had been included in a TV film devoted to the Voyevoda ICBM. One aspect that wasn't entirely understandable was the clearly doctored footage of a target being allegedly being hit by a Kinzhal, a system that is currently very close to deployment. It is, however, worth noting that all the systems featured in the presentation – the heavy Sarmat ICBM, the Avangard hypersonic glide vehicle, the Burevestnik nuclear-powered cruise missile of unlimited range, the Poseidon nuclear-powered unmanned underwater vehicle, the Kinzhal airborne rocket system, and the Peresvet combat laser system – were all, to one extent or another, started as Soviet projects aimed at counteracting the deployment of U.S. ABM as part of President Ronald Reagan's Strategic Defense Initiative.
This, however, is beside the point. The key part of Putin's address was the message to the effect that Russia is prepared to overcome the problems posed by any existing or future U.S. ABM system. Shortly after the president's address, Russian Defense Minister Sergey Shoigu expressed his bewilderment at why the U.S. would need a "leaky" ABM umbrella. Putin himself clarified his position in an interview with NBC, effectively declaring that Russia was ready for further reductions in strategic offensive weapons, the ABM threat notwithstanding. An external symptom of this readiness is the absence of ABM on the agenda of the next iteration of the international security conference in Moscow, which originally emerged as a platform for discussions on U.S. ABM-related issues. Thus, we can assume that the demonstration of nuclear delivery systems that are invulnerable a priori to any existing or future anti-missile systems had a therapeutic effect and significantly lowered the tone of hysterical talk concerning the development of the U.S. ABM system.
The most recent evidence of the possibility of a new agreement came in the form of a telephone conversation between Putin and Trump on March 20, after which the two presidents declared their interest in a meaningful discussion on strategic stability aimed at preventing a new arms race [1]. The first step towards a positive agenda should be a joint statement on strategic stability by the two countries' presidents. Apart from the traditional talking point about the impossibility of winning a nuclear war, the statement would benefit from the inclusion of assurances stating that the new defensive and offensive weapons do not aim to undermine the deterring potential of each country's nuclear forces, and that neither of the two are striving to create nuclear weapons that would be applicable in local conflicts.
In this context, despite the negative backdrop of the current Russian-U.S. relations, the need to discuss the parameters of the future nuclear deal has once again become a hot topic, even though Russian Foreign Ministry spokeswoman Maria Zakharova asserts that the time for such talks has not yet arrived.
Problems with prolongation
The simplest and most obvious option would be to prolong the current New START for another five years until 2026. There are, however, a number of obstacles to this.
Trump is extremely opposed to all the achievements of the Obama administration, including in the nuclear field. The Joint Comprehensive Plan of Action on Iran's nuclear program is falling apart and, according to unofficial reports, the New START came under criticism during Trump's first phone conversation with Putin.
Russia continues to be critical of the U.S. approach to reducing the number of nuclear delivery platforms and launchers. This criticism does not appear to be extremely significant, but it does illustrate the shortcomings of the current New START in terms of the mere possibility of such a problem emerging once the combined permitted levels of strategic offensive weapons under the New START have been reached.
The INF Treaty is a burning topic: the two sides have officially accused each other of breaching the document, while denying the accusations leveled against themselves. It should be noted that the U.S. has already codified its accusations, including as part of sanctions against enterprises involved in the production of 9M729 cruise missiles for the Iskander-M theater missile system (Novator Design Bureau and Titan-Barrikady).
Both the U.S., under its new Nuclear Posture Review, and Russia, under its new government armament program through 2027, are slated to phase in nuclear delivery systems which fall outside the scope of the New START.
Hypersonic glide vehicles are already being discussed by experts as future systems that would be capable of radically rearranging the global strategic landscape even if they are not tipped with nuclear warheads;
The "exotic" Burevestnik and Poseidon nuclear-powered nuclear delivery platforms, which have not yet been added to Russia's arsenal, represent projects of assured destruction with nuclear retaliation. They are believed to be in a fairly high state of completion, but tests continue. It is impossible to predict the planned deployment timeline, locations, and numbers as of now: the exact parameters will depend on the situation with Russian-U.S. and global arms control regimes.
Nuclear-tipped sea-launched cruise missiles (SLCM) present a serious problem. Such missiles are nothing new, but for now there is no control regime that would apply to them. START I imposed an unverifiable limit of 880 SLCMs for both parties; in fact, these weapons have not been officially sent on combat duty to sea since the early 1990s as part of unilateral initiatives. In 2011, the U.S. finally decided to retire the nuclear-tipped variant of the TLAM-N Tomahawk cruise missile; the country has by now destroyed all the associated W-80-0 warheads [2]. Russia historically (and most likely deliberately) maintains a certain degree of ambiguity when it comes to the types of its SLCMs that are potentially and actually capable of being tipped with specialized warheads (the same is true of other Russian missile types). The U.S. periodically describes its nuclear-tipped SLCMs as a response to Russia's breaches of the INF Treaty, allegedly through the continued deployment of a ground-based type of cruise missiles with a range of around 2,000 km, and states that it is prepared to suspend its project should the matter be resolved. Washington keeps different deployment options on the table for its SLCMs, from the fairly obvious Virginia-class nuclear-powered submarines to such exotic variants as Zumwalt-class stealth destroyers. Overall, it appears that in this particular context, Russia is merely a pretext, whereas the true reason that the U.S. re-admitted this class of nuclear weapons to its arsenal is China, with its rapidly developing naval force, which is being supported and reinforced by ground-based (and maybe even sea-based) ballistic anti-ship missile projects.
The air-launched aero-ballistic missile as part of the Kinzhal system is, in fact, an elegant solution to the INF Treaty problem, while not being formally covered by the New START.
As previously mentioned, Russia conducted an ABM "therapy" session for both the external audience and, perhaps more to the point, for internal consumption. However, given the previous history of the issue, primarily Moscow's reiterated demands for legal guarantees that the U.S. ABM system will not be aimed against Russia and its other demands (including those voiced jointly with China), this topic should make its way into the future treaty in some form or another.
Should the two countries reach a compromise, a certain mechanism needs to be devised for both parties to save face, which is of particular importance given that Trump is facing stern opposition in Congress.
There is hope that one of the irritating arms control factors in Russian-U.S. relations will soon disappear: there are reports that the project to develop the Rubezh light mobile ICBM has been put on ice in favor of the Avangard missile [3]. U.S. experts had previously voiced their concerns that the Rubezh project was primarily intended as a smokescreen for the deployment of intermediate-range ballistic missiles that are banned under the INF Treaty. Furthermore, the U.S. National Defense Authorization Act calls for preparing a report on the Rubezh.
Ways to resolve differences
Given the above, Russia and the U.S. could and should shift to a positive agenda by each making two concessions:
the U.S. would suspend its nuclear-tipped SLCM project and provide a symbolic gesture of giving up an ABM component as well as making it possible for Russian specialists to inspect European Aegis Ashore installations (including periodically);
Russia would suspend its Burevestnik and Poseidon projects and make a symbolic statement to the effect that it would not be deploying, say, 9M729 missiles, and would replace them in the constantly growing Iskander-M missile inventory with a certain future article, one which Russian developers are most likely already working on. To further ease pressure, Russia would invite inspectors to visit one of its separate missile brigades, possibly including a demonstration of the 9M729 that would unequivocally prove that the missile is not in breach of the INF Treaty;
Under the best-case scenario, the sides might consider the possibility of Russian experts visiting various components of the U.S. ABM system with frequent inspections and being present during tests of certain interceptor missiles, with U.S. experts similarly visiting Russia's separate military brigades and observing test launches of theater missiles. However, given the current harsh confrontation between the two countries, such a scenario would appear to be utopian.
It is evident that both countries' goodwill would be key to implementing this plan, but it is precisely this ingredient that has been lacking so far. In addition, possible outcries at home should not be discounted, either. In this light, Moscow and Washington would do well to work in advance to agree on the optimal wording that would highlight their achievements and the potential for the most efficient use of the previously allocated budgets for the projects that are to be suspended, and also for these projects to be promptly re-activated if need be. Such actions are capable of resolving the two countries' differences on the INF Treaty and on the ABM program.
Parameters of the new treaty
After the mutually irritating issues have been put to rest, however formally, the dialogue could proceed to a new comprehensive treaty. The following key criteria might be discussed:
A further reduction in the overall number of nuclear warheads. It appears important to agree to such a level at which the next phase of the process could accommodate, least painfully, the other nuclear powers, including the unofficial ones;
A clarification of the rules for counting heavy bombers and associated nuclear munitions: not in the context of either party's advantages (which only exist in the eyes of the EU and Russian bomber patriots), but taking into account future military aviation and missilery developments, primarily for the Russian Kh-BD and US LRSO cruise missiles;
A clarification of the volume and nature of telemetry to be surrendered in the course of test launches of new ICBMs. The U.S. has been unofficially voicing its concerns about the New START procedure because Russia has tested and supplemented its arsenal with new systems since the treaty came into effect. Now the tables have been turned: Washington has launched work to develop the GBSD ICBM, and the new lower-yield warhead for the Trident II SLBM may also prove a peculiar weapon, despite the statements that it will be, in effect, a single-stage W76 with the index 2. In fact, the Trident missile itself will be replaced sooner or later.
The search for ways to classify and inventory new nuclear delivery systems, primarily as regards hypersonic glide vehicles;
Given Russia's criticisms of the way the U.S. is denuclearizing its B-52H bombers, and in light of Washington's ongoing (albeit somewhat vague) plans with regard to the Prompt Global Strike effort, the possibility of hypersonic glide vehicles being armed with non-nuclear warheads, and the Russian Defense Ministry's conventional deterrence concept, which is directly linked to the development of such weapons, the topic of strategic conventional weapons could form a separate and important section of the future document.
The influence of intelligence, military, and criminal activities in cyberspace on strategic stability, including as regards the vulnerability of nuclear weapons. This topic has been highlighted, even if indirectly, in connection with the consistent disruptions of Russian-U.S. talks on information security and strategic stability in early March 2018.
Of particular importance is the possibility of partially involving representatives of other nuclear powers in the discussion of at least the fourth, fifth, and sixth bullet points listed above. Furthermore, should arms reduction processes continue even on a bilateral basis, all five nuclear powers could be involved in an information exchange and efforts to improve the transparency of strategic nuclear forces. At the same time, tactical nuclear weapons will remain beyond the scope of these efforts due to differences in regional dynamics, even though in theory nuclear charges might be inventoried collectively and not by individual country.
Stabilizing communications
Russia and the U.S. retain the potential for mutually assured destruction. Both Putin's statement to the effect that the world is hardly viable without Russia and the reminder by U.S. Strategic Commander Gen John Hyten that his country may deliver a devastating strike on Russia in any situation should cool hot heads around the world. For better or for worse, nuclear weapons remain the only guarantee against a major hot war in the current situation of massive international confrontation. A meaningful discussion as to the existence of and application scenarios for nuclear arms, any quantitative limitations, possible nuclear doctrines, and other measures of trust and transparency would help retain and strengthen communications between the two notional enemies, which is crucial to the future of the entire planet. This can only be possible if both parties approach the problem in a constructive way and demonstrate their willingness to compromise.
Resolving individual differences and finding points of mutual contact per se will not be able to form the foundation for a full-fledged Detente 2.0, but these efforts might help articulate the partners' goals and objectives in negotiations. The mutual misunderstanding of each other's true intentions is precisely what resulted in the continuing escalation of problems. This is why the two countries must learn how to listen to and understand each other anew.
[1]. It should be noted, however, that both presidents previously expressed their readiness for such an arms race and that it had actually commenced.
[2]. In the meantime, W-80-1 warheads remain in service with air-delivered cruise missiles; the future LRSO cruise missile will be tipped with the W-80-4 warhead of the same series.
[3]. Previously, different sources would often mention Rubezh and Avangard in the same context, in different combinations. There is, however, no reason to believe that a lighter ICBM could propel a hypersonic glide vehicle over an intercontinental distance. On the other hand, China is planning to soon deploy its own vehicle precisely as an intermediate-range missile system; however, this subclass of missile weapons is outside the scope of our article.
First published in our partner RIAC
US Withdrawal from INF Treaty – Part I
The US has announced intent to dismiss the Intermediate-Range Nuclear Forces (INF) treaty on October 20, 2018.This decision indicates that great powers are investing enormously in modernizing  their military capabilities. The Soviet Union and the US signed the INF treaty in December 1987. In this treaty the US and Soviet Union agreed they would ban ground ballistic and cruise missile with ranges between 500 to 5500 kilometres (300 to 3400miles). This ban would be applied to conventional and nuclear warheads, but would not to sea- based and air delivered missiles.
The article III of the treaty listed the US and Soviet intermediate-range and shorter-range missiles that present at the time of treaty signing. This list included the SS-20 intermediate-range missile, and the SS-4 and the SS-5 shorter-range missiles of the Soviet Union. The list of prohibited missiles included the new Pershing II ballistic arsenals and ground-launched cruise arsenals along with several hundred older Pershing I missiles that were in storage in Europe for the US. Both states demolished 2692 missiles, which were deployed in Europe in compliance with the INF treaty. The launchers connected with the controlled missiles were also to be eliminated.
Apparently, the US withdrawal from the treaty in October 2018, is a response to Russia's INF Violation. Realistically, it is not the only reason because the US is more concerned about China's growing intermediate-range and shorter-range missile capabilities, which, according to US data, are approximately half the total number of their nuclear missile carriers. The US former commander, Adam Harry Harris, said in March that the US has no ground-based capability that can threaten China due to its rigid adherence to the INF treaty.
The US knows that Russia and China, meanwhile, both countries have long since signed joint documents in which they agree not to use nuclear weapons against each other and adhere to the principles of peaceful coexistence in general. In fact, the US wants to bring new states, particularly China  in the INF treaty through pressurizing Russia because it perceives the threat from China. According to some experts INF constrained the Washington's ability to counter its rival nuclear states as China and nuclear aspirants like Iran.
The dilemma is that Moscow is not only state which is violating the treaty, but the US is also not complying. For example, if Moscow developed two battalions of the SSC-8 cruise and shifted first battalion from the test site to an operational base in the state and second is still located at Moscow's missile site. The US is also operating different types of aerial vehicles, drones to do surveillance, intelligence, and reconnaissance missions. Some drones have been prepared to bear precision-guided weapons to attack ground targets. While, the sizes and ranges of the US drones are different as some of them can deliver weapons and some of them can fly to ranges between 500 and 5,500 kilometres. The US not only blames Russia, but Moscow also claims that US armed drones infringe the INF treaty because they are related to the ground-launched cruise missile which is banned with the treaty's definition.
According to the INF treaty that signatory states "have the right to withdraw from this treaty if it decides that extraordinary events related to the subject matter of this treaty have endanger its supreme interests." Although, according to the US Vice Chairman of the Joint Chiefs of Staff General Paul J. Selva violation of treaty would not give military benefits to Russia in Europe given the location of the specific arsenals and deployment. However, the US and Russia now both are spending vast sums of money into upgrading strategic bombers, submarine-launched ballistic missiles, land-based intercontinental ballistic missiles, and shiny new objects like hypersonic glide vehicles and anti-satellite systems.
The US  decision of withdrawing from the INF treaty is the part of the its strategy to withdraw from all those international agreements that put equal obligations on it and make fragile its concept of its own exceptionalism.  While, a breakdown of the INF Treaty would nourish bilateral distrust and ruin the other important nuclear arms treaties, such as the New Start Treaty, which is up for renewal in 2021. The violation of the INF treaty by two strong nuclear power states would not only encourage an arms race between both states, but push other countries to acquire nuclear weapon for their supreme interests.
SIPRI Report: Transparency in military spending in sub-Saharan Africa higher than expected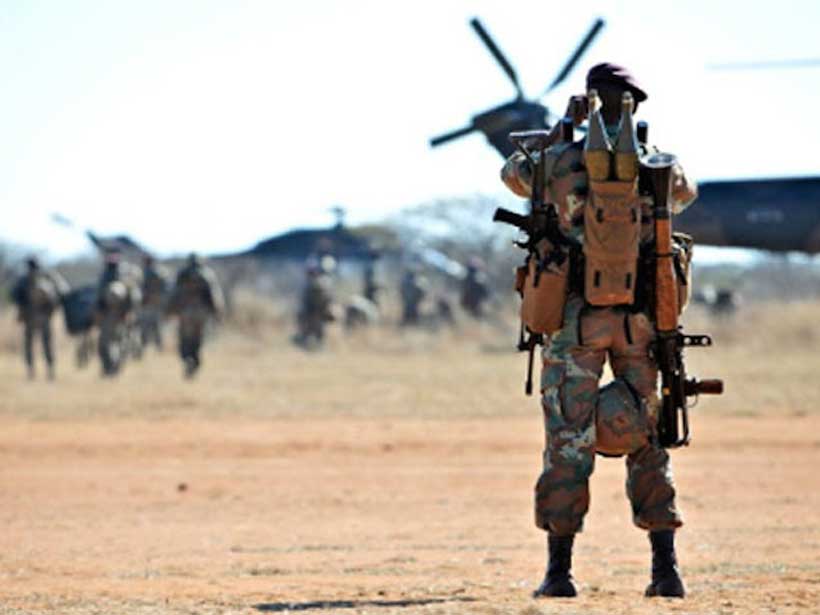 The level of transparency in military spending in sub-Saharan Africa is greater than previously thought, according to a new report from the Stockholm International Peace Research Institute (SIPRI). Between 2012 and 2017, 45 of the 47 states surveyed published at least one official budget document in a timely manner online.
'Contrary to common belief, countries in sub-Saharan Africa show a high degree of transparency in how they spend money on their military,' says Dr Nan Tian, Researcher in the SIPRI Arms Transfers and Military Expenditure Programme. 'Citizens everywhere should know where and how public money is spent. It is encouraging that national reporting in sub-Saharan Africa has improved.'
No transparency in Equatorial Guinea and Eritrea; fall in Botswana
While SIPRI's study shows that there is generally a high degree of transparency in the military sector in sub-Saharan Africa, Equatorial Guinea and Eritrea have not published any official information on military spending since 2009 and 2003 respectively, and Botswana was one of very few states to show a deterioration in transparency. Recently in Botswana, official budgetary reports have become increasingly difficult to obtain, there is a lack of a national defence policy and almost no government information or dialogue exists on issues such as arms procurement.
'While these issues are worrying, the main cause for concern is the decreased public engagement on military-related matters,' says Dr Tian.
Botswana had the third highest percentage increase in military spending between 2014 and 2017. Military spending grew by 60 per cent (or $182 million) in that period as part of several military procurement programmes involving France and Switzerland.
'This military spending increase has occurred despite the fact that Botswana is located in one of the least conflict-prone areas of Africa and is one of the few states in sub-Saharan Africa to have never been involved in an armed conflict,' says Dr Tian.
Substantial increase in transparency in the Central African Republic
The Central African Republic (CAR) is one of the stand-out cases with substantial improvements in military sector transparency. There is evidence of improved oversight and accountability in budget reporting, such as implementing an official budget formulation process and publishing budget execution reports both quarterly and biannually. Although improvements are still needed in the areas of accessibility and disaggregation, military sector transparency has increased substantially.
'The publication of accessible spending information is a major step towards greater transparency and accountability in the military sector,' says Tian.
Reporting to the United Nations needs to improve
Unlike Europe and South America, there are currently no regional reporting mechanisms in place in sub-Saharan Africa for exchanging information on military expenditure between states. The UN Report on Military Expenditures is the only international reporting system to which states in sub-Saharan Africa have agreed to participate. In the period 2008–17, only five states in sub-Saharan Africa reported at least once, and no reports were submitted during the years 2015–17.
'It is clear from SIPRI's study that the lack of UN reporting is not due to a lack of information. Rather, the challenge is to encourage countries to submit data to the UN,' says Pieter Wezeman, Senior Researcher with the SIPRI Arms Transfers and Military Expenditure Programme.
'Government transparency at the international level is key to reinforcing trust and encouraging dialogue between countries,' says Ambassador Jan Eliasson, Chair of the SIPRI Governing Board and former UN Deputy Secretary-General. 'Therefore, UN member states need to work together on implementing and improving reporting,' he says
Sleepwalking Toward Nuclear War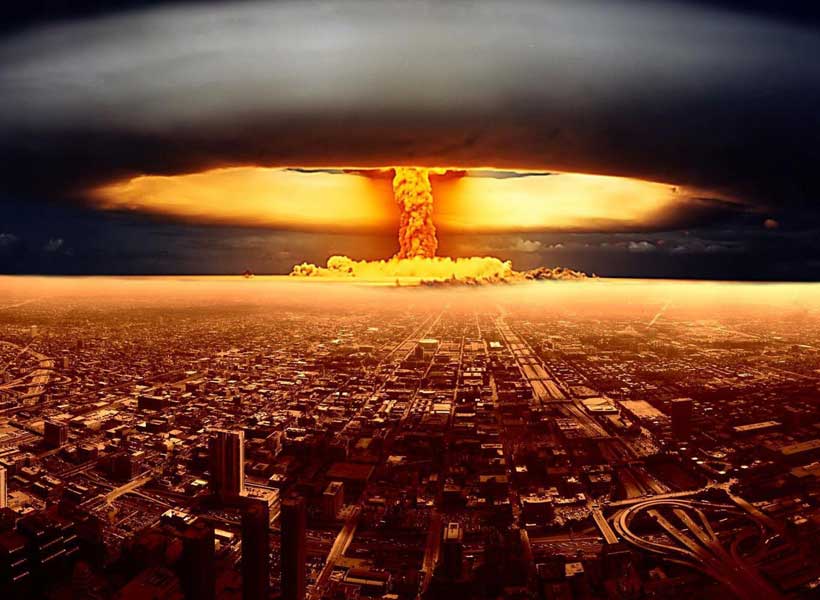 Authors: Des Browne, Wolfgang Ischinger, Igor S. Ivanov, Sam Nunn
This weekend marks the 100th anniversary of the end of the First World War, one of the world's most horrific conflicts.  One of the best accounts of how this tragedy began, by the historian Christopher Clark, details how a group of well-meaning European leaders—"The Sleepwalkers"—led their nations into a war with 40 million military and civilian casualties. Today, we face similar risks of mutual misunderstandings and unintended signals, compounded by the potential for the use of nuclear weapons—where millions could be killed in minutes rather than over four years of protracted trench warfare. Do we have the tools to prevent an incident turning into unimaginable catastrophe?
For those gripped with complacency, consider this scenario. It is 2019. Russia is conducting a large military exercise in its territory bordering NATO. A NATO observer aircraft accidentally approaches Russian airspace, and is shot down by a Russian surface to air missile. Alarmed, NATO begins to mobilize reinforcements. There is concern on both sides over recent nuclear deployments in the wake of the collapse of the Intermediate-Range Nuclear Forces (INF) Treaty. Suddenly, both NATO and Russia issue ultimatums—each noting their respective nuclear capabilities and willingness to use them if vital interests are threatened. Europe is edging towards a conventional conflict, and the risk of escalation to nuclear use is very real.
Each of the strands in this hypothetical scenario is visible in the wind today, exacerbated by new threats—such as cyber risks to early warning and command and control systems, which can emerge at any point in a crisis and trigger misunderstandings and unintended signals that could accelerate nations toward war. This is all happening against a backdrop of unease and uncertainty in much of the Euro-Atlantic region resulting from the Ukraine crisis, Syria, migration, Brexit, new technologies, and new and untested leaders now emerging in many Euro-Atlantic states.
What can be done to stop this drift toward madness?
When leaders from across Europe meet in Paris on 11 November to mark the 100th anniversary of the conclusion of World War I, those with nuclear weapons—President Donald Trump, President Vladimir Putin, President Emmanuel Macron and Prime Minister Theresa May—should reinforce the principle that a nuclear war cannot be won and must never be fought.  This principle, articulated at the height of the Cold War by the presidents of the United States and Russia, was embraced then by all European countries. It would communicate that leaders today recognize their responsibility to work together to prevent nuclear catastrophe and provide a foundation for other practical steps to reduce the risk of nuclear use—including resolving the current problems with INF and extending the New START Treaty through 2026.
There remains the challenge of rebuilding trust between the United States, NATO and Russia so that it will again be possible to address major security challenges in the Euro-Atlantic region. This was done throughout the Cold War and must again be done today. This process could begin with a direction by leaders to their respective governments to renew a mutually beneficial dialogue on crisis management, especially in absence of trust.
Crisis management dialogue was an essential tool throughout the Cold War—used for managing the "day-to-day" of potentially dangerous military activities, not for sending political signals. Leaders should not deprive themselves of this essential tool today. Used properly, crisis management can be instrumental in avoiding a crisis ever reaching the point where military forces clash inadvertently or where the use of nuclear weapons needs to be signaled, let alone considered, by leaders with perhaps only minutes to make such a fateful choice.
In reviewing the run up to past wars, there is one common denominator: those involved in the decision making have looked back and wondered how it could have happened, and happened so quickly? In Paris next week, 100 years after the guns across Europe fell silent, leaders can begin taking important steps to ensure a new and devastating war will not happen today.
Des Browne, a former British defense secretary, is Vice Chairman of the Nuclear Threat Initiative and Chair of the European Leadership Network.
Wolfgang Ischinger, former German Ambassador to the United States, is Chairman of the Munich Security Conference and Professor for Security Policy and Diplomatic Practice at the Hertie School of Governance in Berlin.
Igor S. Ivanov, former Russian Foreign Minister and Secretary of the Security Council of the Russian Federation from 2004 to 2007, is President of the Russian International Affairs Council.
Sam Nunn, a former Democratic US senator, is Co-Chairman of the Nuclear Threat Initiative.
First published in our partner RIAC