Modi's Policies are downgrading India's Major-Power Ambition in the International System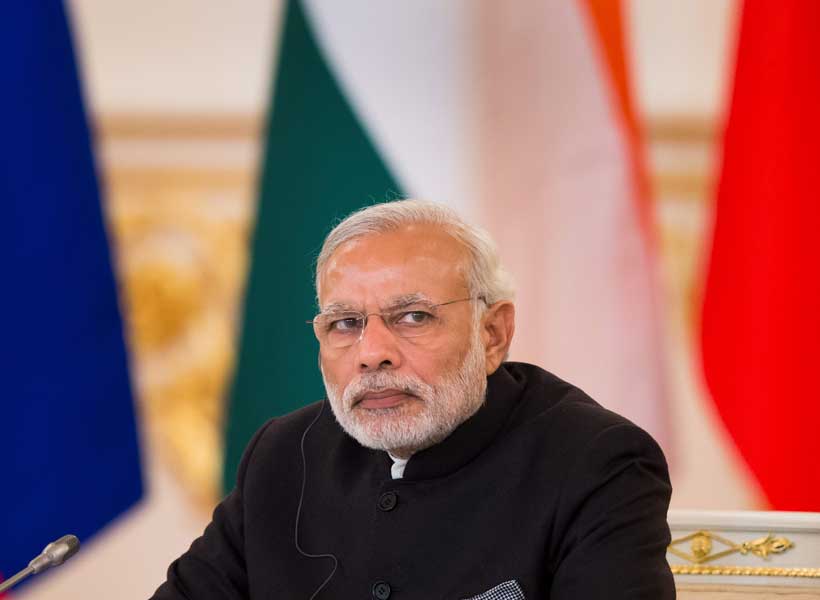 India's aspiration toward achieving a 'major power' status will only be achieved with the possibility of building a strong economy not being a contested factor. A stable economy can support with adequate funds to the defense department, stand with the government's aspiration to strengthen its military but not by ruling the elites' flaw words. The best example would be the double-digit growth of China's economy during the 1980s and 2000s, which supported Beijing to allot the required resources to eject millions from poverty, and build a strong military.
The BJP got a clear mandate from the people in the 2014 general elections with the expectations of delivering inclusive growth. During that campaign, Prime Ministerial Candidate Narandera Modi's large part of the message to the voters was on development agenda based on the Gujarat model. Moreover, he has successfully sold out this story to the Indian voters without explaining what the Gujarat model is. Therefore, he came to power. People of this country have enthusiastically been waiting for the last three and a half years expecting to get benefits from Prime Minister Modi's administration on the basis of the so called Gujarat model of development; instead they are roasting by imposing of demonetization and without proper preparations they implemented the GST. Now people of this country gradually postulate the Gujarat model and have realized that Gujarat model means continuous lies and giving long speeches without any action. The funny thing was that the voters were completely disappointed while Modi missed his last chance in explaining about the model during the 2017 Gujarat assembly elections. Modi had spoken in more meetings and rallies in Gujarat but dare to pronounce that in any of the meetings about the Gujarat model of development. It undoubtedly demonstrates that Gujarat model is nothing but Modi's deceived politics. Even the former BJP's government finance and external affairs minister, Yeswant Sinha, has been rising specific doubts and slammed the finance minister in handling the Indian economy. This mismanagement and the alliance between Modi and the finance minister Arun Jaitley, completely erase the hope of India's rise.
In this article I am analyzing how the policies of Prime Minister Narandera Modi and his government are downgrading India's Major Power Ambitions.
Economy
The recent economic survey of 2017-18 under the Modi administration shows disappointments and has devastated the people's hopes. It gave us a cautious warning and forced to presume that the finance minister had not delivered up to the expected line. P. Chidambaram, the former finance minister of India, underlined the economic survey and said, "It is a depressing report and the future course of the economy is conditional on many ifs." It indicates the economy is not under the control of this government. This government's visionary path has no clear agenda. Since the next year will be the election year, therefore, the ruling elites are in waiting to throw away the responsibility on the external environment if the expected growth rate does not reach out in the next financial year. If you look into the report by applying your mind more closely, you will draw a finale that the BJP government's complete failure on health, education, employment and agriculture. Moreover, they are continuously in preaching on shadow development with extraordinary lies. The recent by-elections in Rajasthan demonstrate that the people of this country are not in a position to completely take these flaw words any more from the BJP leaders.
The recent budget did not consider the important sectors of the country: healthcare and education. A lot of decorations are dancing on the budget without legs. Finance Minister Arun Jaitley's magic did not even take off during these four years. He got a wonderful opportunity to prove that he is better than the Congress Party economic captains. But so far the BJP economic manager has failed to attain that title. The announcement of minimum support price to agriculture sector raises many questions. "While China and Pakistan spend 2 percent of their GDP on defense, India spends it on the allocation of accounts for just 1.58 percent of the GDP, which is the lowest in 50 years in terms of percentage of GDP" (firstpost.com). Many policy announcements are left without allotments of fund. In the last four years the fall in the global oil price was not allowed to be shared with the poor people of this country whereas it was effectively settled with the corporate tycoons. Hence, the budget considerably fails in keeping the spirit of the people those who have voted for Modi hopefully. This budget especially carries the increase of lip service of optimism but not walk the talk of Modi.
The average growth rate achieved in the UPA government was around 7.5 percent although the world was experiencing the impact of the 'Lehman Brothers' melting down in the United States. The economic team in the UPA government did a wonderful job in maintaining the constituency of the growth of the Indian economy. It means the economy was under the control of the UPA economic team, led by the former Prime Minister Dr. Manmohan Singh. For this reason the economy was not distracted; while the external environment, especially the world banking sector, was completely on the down fall since 2008.
The expected growth rate of the last financial year was not achieved. Hence, there is no policy guarantee that the projected growth rate will be reached out in the next financial year. The policy of demonetization killed more than 100 innocent people and destroyed local businesses, which led millions to be kicked out from their jobs. It fails to serve its purpose but Modi has not yet apologized to the people of this country with regard to the imposition of demonetization. The large youth that once supported Modi's development model are now pushed to sell 'Pakodas'. Modi had promised to the youth of this country during the campaign that his government will produce two crores jobs annually. The Congress Party raised this question in the parliament but no direct answer was given from either Arun Jaitley or Modi. Instead, Modi unleashed a one-hour preaching session with wrong inputs from history. But the youth of this country are asking for jobs and not unwanted words. The civil war in Syria leads to 10 lakhs of its citizens to migrate to Europe as refugees. The poor administration of the BJP ruling states leads to internal migration, shoving the daily wage workers to get away from their home states for their livelihood, forced to work for lesser salaries and in a low quality of work atmosphere in other states.
Continuous False promises and deception politics
Who said this government is free from corruption? Modi had promised that his government will be free from corruption. Mr.Yediurappa, the former Chief Minister of Karnataka, is facing serious corruption charges however; the BJP has proposed him as the chief minister candidate for the upcoming 2018 assembly elections. The ill-advisedly implemented demonetization itself is an organized loot. Urging to implement unsustainable port projects is raising serious doubts on its economic feasibilities. How has Amit Shah's son's profit increased to 300% in these three and a half years? Modi had said all the black money from the Swiss Bank will be brought to India and 15 lakhs will be deposited in every poor Indians account. What happened to this promise? Vijay Mallya, Lalit Modi and now Nirav Modi are allowed to loot India's banks under this administration and show a smooth exit to escape from this country. The former Union minister, Kapil Sibal, says, "The banking system is drift, core baking had escaped the SWIFT and depositors are truly miffed." Why the increase in Rafael deal has no answer from the Prime Minister? Scams after scams darken the face of this government. Therefore, they are declining to face the opposition's questions with regard to corruptions.
The BJP government is run by bureaucrats and not by elected representatives. It is really funny that a minister who has failed to achieve to improve India's exports is appointed as Defense Minister. You cannot simply say by appointing a woman, it means she's equal to Indira Gandhi. It is true that the Congress President Shri. Rahul Gandhi said in his interview to the National Herold – the BJP led NDA's ministers capacity cannot be compared with the Congress led UPA's minister's capabilities. Commonsense, rationality and wider consultations are missing and replaced by ill thoughts, arrogance and foolishness. 'Gau Rakshaks' are getting more respects than a investor in the BJP ruling states.
China Factor and Immediate Neighbors
Trade deficit with China is an issue but this government doesn't have a solution since 2014. The way the Dokulam standoff was diffused indicating our vulnerability. Why do Indian troops withdraw first from the tri junction? We are still receiving information that the Chinese deployment in the tri junction was not completely windup. Modi's recent visit to the state of Arunachal Pradesh was reacted by the Chinese mouthpiece but amicable response from New Delhi would not be a strategic response to the assertive China.
Last three and a half years ceasefire violations have been demonstrated by Pakistan and we lost more brave soldiers. I can strongly accuse this administration without any hesitations by saying Modi has allowed the cross border trade to be replaced by increase in cross border terrorism. The BJP's highly politicized for political gains 'surgical strike' should have been demonstrated again. Why the government did not go for another 'surgical strike'?  Does the prime minister have any policy to contain Pakistan? Under Modi's leadership witnessed India's relations with Pakistan completely down to an unprecedented new low.
Maldives crisis would be an opportunity for India to demonstrate to the world that we are serious to gain our scores in the international power system.  So far the Maldives issue is concerned that the Modi government's approaches are not commendable, and gradually spares spaces for the Chinese to intrude in the East Indian Ocean, which is a big policy mistake. This is the Chinese provocative approach. Any part of the Indian Ocean is not part of the disputed South China Sea. This is our theater and it is our responsibility to uphold the law and order in and around this region.
In all these issues the world and the other major powers in the Asia region and in West are seriously watching and keeping their eyes on us about the way we demonstrate our responsibilities in maintaining the order in our region. If we fail to restore democracy in Male, this will send an unprecedented wrong wave that if anyone of these nations dethroned their democratic setup would be safe without any third party interference because New Delhi has no strategic trajectory to respond China.
Conclusion
Keeping the 2019 general elections in mind, Modi has started generating new lies. Now he has shifted his goal post from Gujarat Model to 'New India.' Again no one knows what he means. However, this new catchphrase has lost its sound due to the recent Gujarat state election results. The Prime Minister failed to understand a stable economy only support a country's defense posture not by his blank narratives. His long sermons are now boring the youth of this country and all of his holiday visits abroad will not give any breakthrough in keeping India's interest alive in the international power system. Inadequate funds to defense modernization, loss to the exchequer in the major defense deals, scientific loots, and incapable ministers in the Modi's cabinet gradually expose its inability to face the challenges. Now the point is very clear – in these four years Modi's government and his political managers proved they are the kings of verbal singers not suitable for policy articulations.
Finally, to sum up our discussion on the above analysis demonstrating that Modi's deception politics will not stay longer: Soft speaking approaches with wise policy implementations are more trust worthy than deceptive loud speaking voices in the international system. The flaw policies of this government causes heavy damages to the economy, the assurance of corruption free governance is under scanner, continuous false promises like 'Ache Din' to 'New India' slogans, trust deficit created to security matters in maintaining tranquility and peace in our western borders, setbacks in articulating diplomacy in responds to China and the failures in keeping our immediate flocks closely with us have proved the ruling elites incompetence to run a government. Hence, under this government the projection of India's 'Major Power' aspiration is really downward sloping.
Pakistan Securing Its Maritime Interest and CPEC
The IOR is a major sea route that unites the Middle East, Africa, and East Asia with Europe and America. The excessive economic growth of littoral states of Indian Ocean obliges them to protect their energy needs and interests in order to endure their purchasing power. This has great security implications for the sea line of communication of the littoral states of IOR like Pakistan.
Continuing to Pakistan's interests in IOR the China-Pakistan Economic Corridor has great potential to transmute Pakistan into a central trade platform, which would undeniably gushed the enemies, particularly India, to halt it. The development of Gwadar sea-ports as part of BRI in general  and that of CPEC in particular has amplified India's concerns' and aimed for more sophisticated and advanced naval build-up. Furthermore, India perceives the Gawadar port (that is considered as crown jewel of CPEC) as a hazard to its contesting interests in Central Asia countries.  The reason being, India can access Afghanistan, Iran and Central Asian Republics (CARs) only through Cahabahar by passing Pakistan and Gawadar  a deep water sea port that is easily accessible to these land locked states then Chahabahr. A couple of days back on 24th December 2018 India has formally over taken the operational control of Iran's Cahabahar port – only (0 Km away from Gawadar port. India's aspirations to become blue water navy in the IOR raise serious concerns among Pakistan's maritime security. CPEC would lead toward increased maritime politics and contestations not only between Pakistan and India but would also involve China and US.
In such turbulent circumstances Pakistan is required to prepare its sea based defense to secure its sea lines.   Islamabad needs to carefully evaluate its options and develop its strategic response accordingly, involving but not limited to continuous development of its naval capability and an even closer maritime cooperation with China. In view of the prevailing power dynamics in Indian Ocean Pakistan Navyin order to secure its interest in IOR inked a contract with China's State Shipbuilding Corporation (CSSC)in June 2018 for two, Type 054AP frigates. The agreement is an extension of a previously signed agreement in 2017. Recently on December 19, 2018 steel-cutting ceremony for the second Type 054A frigate for the Pakistan Navy was held at the Hudong-Zhonghua shipyard in Shanghai. The type 054 AP warship frigates will be equipped with modern detection-state of art sensor and Guided Missiles weapon systems; capable of anti-ship, anti-submarine and air-defense operations. According to the report of China Daily report added that the "Type 054A is the best frigate in service with the PLAN".
It is pertinent to mention here that maritime security is linked with the Economic security and vice versa. Gawader port is one of the most important projects of the CPEC where Pakistan and China are very hopeful that in future this shipping port will generate the revenue for Pakistan's economy.  There is a big chunk of fishery industry through which Pakistan can earn a lot. It will stimulate business and trade activities at state level and across the region.  The 054 AP frigates ""Will be one of the largest and most technologically advanced platforms of the Pakistani Navy and strengthen the country's capability to respond to future challenges, maintain peace and stability and the balance of power in the Indian Ocean region" a report on 2nd January 2019 released by  Chinese state owned media said.
In some, to deal with all these existing defies Pakistan Navy (PN) has espoused to a multi divided line of action for safeguarding the port in more effective manners. It conducts security patrolling h and coastal exercises from time to time. Furthermore, previously in 2013 it has inaugurated its Joint Maritime Information Coordination Center (JMICC) in Karachi to provide with an effective mechanism of Maritime Domain Awareness (MDA).  After receiving these 054 AP frigates warship Pakistan will definitely in far more better position to counter India's vested interests in Indian Ocean region. It will also help secure the Gwadar port which is the chief component of Pakistan maritime trade activities. China has always been an al weather strategic partner of Pakistan. Although India always tries to propagate that CPEC is military agreement instead of an economic one however, securing the economic interests with an advanced mechanism does not mean at all that it's planning something militarily. Pakistan has always adopted a defensive policy and it is the right of every sovereign state to secure its interests even if they are economic as there is no morality in international politics, still CPEC is an economic project which welcomes every state of the region for economic cooperation  even if it is India as well.
2018 was the deadliest year in the history of Kashmir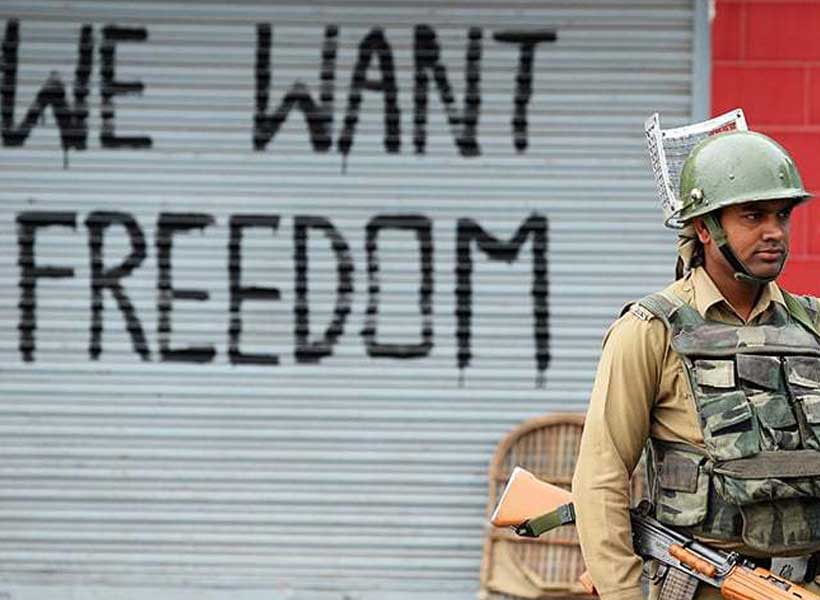 Kashmir is natural paradise and gorgeous valley located between Pakistan, India, Afghanistan, China and with a small strip of 27 miles with Tajikistan and Kyrgyzstan. But it is still a disputed region since partition of United India into India and Pakistan (also Bangladesh in 1971) in 1947.
The history of the freedom of Kashmir dates to 1931 when the people, both Hindus and Muslims, initiated a freedom movement against the then Maharaja (ruler) to have their own indigenous rule. The resentment of the people led to the 'Quit Kashmir' campaign against the Maharaja in 1946. Faced with the insurgency of his people, the Maharaja fled the capital, Srinagar, on October 25, 1947 and arranged that India send its army to help him crush the rebellion. India, coveting the territory, set the condition that Maharaja must sign an 'Instrument of Accession' to India. At the same time, India had to attach another condition that accession was made subject to 'reference to the people.' On India's showing, therefore, the accession has a provisional character.
Then India brought the dispute to the United Nations where the Security Council discussed the question exhaustively from January to April 1948. Then both India and Pakistan and approved by the international community that the dispute over the status of Jammu and Kashmir can be settled only in accordance with the will of the people which can be ascertained through the democratic method of a free and impartial Kashmiri citizens vote.
The people of Kashmir, despite of being injured since long could not lost their hope. They believe in United Nation(UN), assuming it will advocate choice of freedom for them. During the July-August 2018, people from entire Srinagar and other towns, were protesting government of India's violation of Article 35-A of Indian's constitution. 35-A, assure special rights to the state of Jammu and Kashmir.
Whenever, there is peaceful demonstration from them, then they must suffer basic human rights violation, fear and state of starvation as response of Indian government. In 2018, 111 civilians are killed which is double to the previous year recorded 40 killing by the Indian forces. India has some 500,000 troops deployed in Kashmir. Popular unrest has been rising since 2016 when a charismatic young Kashmiri leader, Burhan Wani, was shot dead by Indian forces.
Pakistan always has been bolstering the way of peaceful talk with India over the issue. Last year, in October, Prime Minister Imran Khan, repeated Pakistan's stance that the solution to the region's dispute laid in dialogue. He said,"It is time India realised that it must move to resolve the Kashmir dispute through dialogue in accordance with the UN SC resolutions and the wishes of the Kashmiri people".
Kashmiri leader Mirwaiz Umar Farooq, in response to PM Khan said we welcomed "Pakistan's concern" but called for Pakistan to "do much more" to "put an end to the appalling grind of repression and human rights abuse that Kashmiris are suffering at the hands of Indian state.
Happily, UN has issued human right report on Kashmir in June 2018. The report of 49 pages strongly emphasis on human right violation and abuses and delivering justice for all Kashmiris. UN High Commissioner for Human Rights Zeid Ra'ad Al Hussein remarked "The political dimensions of the dispute between India and Pakistan have long been centre-stage, but this is not a conflict frozen in time. It is a conflict that has robbed millions of their basic human rights and continues to this day to inflict untold suffering. Therefore, any resolution of the political situation in Kashmir must entail a commitment to end the cycles of violence and ensure accountability for past and current violations and abuses by all parties and provide redress for victims".
2018 was the deadliest year in the history of Kashmir. Hope so, Pakistan and India sandwiched by UN would resolve the issue based on Kashmir people's choice of freedom so that human violation could be ceased.
CPSEC: The Saudi addition to CPEC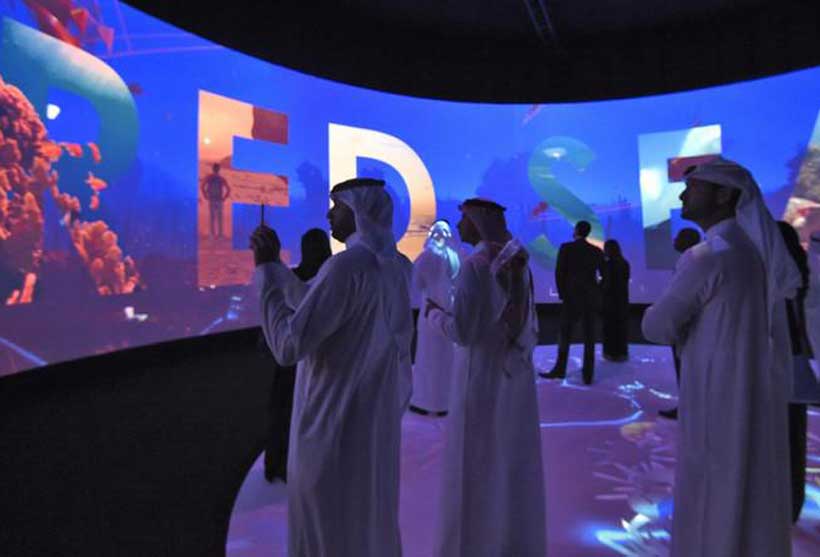 CPEC has been a cornerstone of Pakistan's long-term macroeconomic policy, and no matter who has been in power, the resolve to continue it further has been steadfast. Pakistan has realized its geopolitical advantage and has focused on constructing trade, energy and transportation corridors throughout its length. China and Pakistan in 2015, had agreed on partnering for the development of an economic corridor which would connect China's western front with that of the Indus Belt and eventually with the Arabian Sea. The plan saw $ 62 Billion being committed to the execution of the project, building roads, rails, and power projects all along the length of Pakistan.   Contrary to popular belief, the economic corridor actually benefits both countries. China needs alternate routes for uninterrupted trade and energy supply, while Pakistan direly needed infrastructure and power sector development.
Saudi Involvement
At the recent Investment Conference titled "Davos in the Desert", Pakistan's newly elected Prime Minister had pitched the investment opportunities in Pakistan. Saudi Arabia now wants to be a partner in the CPEC project. The investment revolves around the establishment of an "Oil City" in Gawadar. Adviser to the Pakistani Prime Minister had said Saudi that the investment in the huge Oil City project in Gwadar would be $22 billion.
Recently after the twitter spat between the US and Saudi Arabia, the relations have been strained between the two long-term allies. Saudi Arabia, a longstanding US ally in the region is looking to diversify its relations with other nations to reduce its American dependence. This is why Saudi Arabia wants to partner into the CPEC project.
What benefits does Saudi Arabia have with the joining in the project? Saudi Arabia is still the largest supplier of crude oil. It has been looking to secure its oil exports and look for stable markets for its oil export. China is the largest importer of crude oil in the world, accounting for 18.6% of the total global import. The US, on the other hand, is the second largest importer of crude oil, though it also has a huge domestic production which accounts for 40% of its total domestic use. China clearly has the demand and the will to import Saudi oil and for this reason, Saudi Arabia wants to establish refineries, storages, and oil processing units at Gawadar to allow for uninterrupted oil flow into western China. The flow of this oil would be through Pakistan which has longstanding friendly bilateral relations with both Saudi Arabia and China. These relations are also independent of each other, hence the relations would not be affected by overlapping national interests. China also wants to have an uninterrupted energy supply to its mainland via alternate routes, which could not be affected by the geopolitics of the seas.
Saudi Arabia also looks at Pakistan as its long-term partner and a potential market for its exports.  Pakistan has a 202 million population, 70% of which is under 35 years of age. In case, peace returns to the region, Pakistan could show exponential growth and bulge of a new vibrant and energy-hungry middle class. In addition to that, Saudi Arabia wants to have stakes in Pakistan's economy and what better way of doing all this than to invest in an Oil City, which also happens to be geographically nearby Saudi territory. Pakistan has also been very eager for investment diversification in its economy to avoid being labeled a China-only economy. Showing to the world that's its doors are open for any country willing to invest into Pakistan.
Convergence of interests
This incredible convergence of interests paves the way for the China Pakistan Saudi Economic Corridor to be a very constructive regional partnership.  This partnership would see three regional powers engaging in positive regional trade and connectivity projects which would eventually increase trade, trust, and dependence on each other. Pakistan and China, both have repeatedly stated that CPEC is open for all to join in and collectively reap the benefits of trade and regional connectivity.