Global Human Capital Trends report: The Rise of the Social Enterprise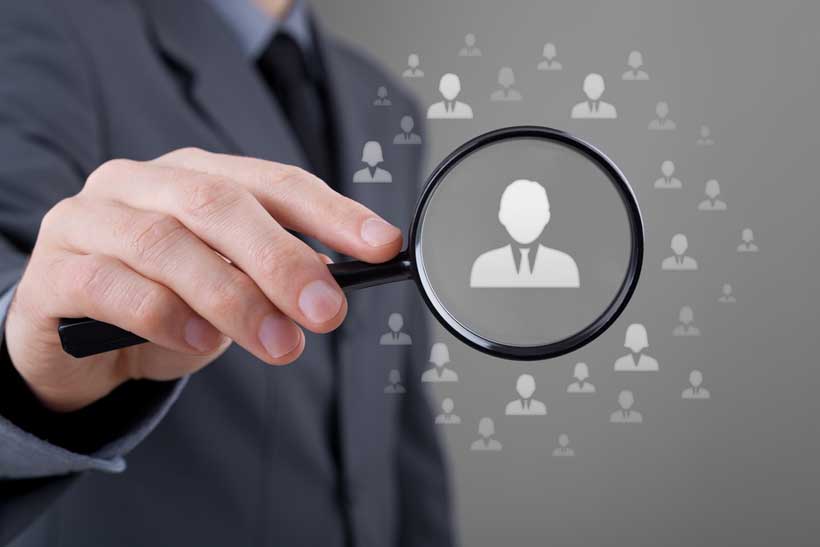 Amid concerns about automation, the need for new skills, an aging workforce and tightening labor markets, the make-or-break issue facing companies this year is the need for realignment among the C-suite to focus on business' evolving role in society. In its 2018 Global Human Capital Trends report, "The Rise of the Social Enterprise," which can be viewed via its digital-first, progressive web app on mobile, tablet or desktop, Deloitte also examines the increasing expectations of the individual and the breathless pace at which technology is shaping organizations' human capital priorities.
"As society grapples with daunting demographic, technological and social challenges, people want business leaders to fill the gap, but our research shows they have a long way to go," said Erica Volini, principal, Deloitte Consulting LLP, U.S. human capital leader. "This year's report is a wake-up call for organizations to look beyond their own four walls and reimagine their broader roles in society. Integrating the C-suite to build a more social enterprise will be a differentiator for businesses to attract the right talent, drive customer loyalty and sustain long-term growth."
With more than 11,000 HR and business leaders weighing in, this year's Global Human Capital Trends report is the largest longitudinal survey of its kind. Respondents overwhelmingly point to the need for a symphonic C-suite—a team-based, cross-disciplinary approach to tackling complex issues—with 85 percent calling this trend important or very important. Survey results show companies where C-suite executives regularly collaborate are one-third more likely to be growing 10 percent more than companies whose leadership operates in siloes. Despite being necessary to advance the enterprise, 73 percent say their executives do not regularly collaborate.
Filling society's leadership vacuum
Increased transparency and heightened political awareness have drawn widespread attention to business' role in society as a driver of change. Organizations find they are increasingly expected to exercise their ability to do social good, both externally for customers, communities and society, as well as internally for their employees. True social enterprises must take a total stakeholder approach to pressing public issues to maintain reputation and relevancy.
With more pressure on businesses to be good citizens and engineer solutions to critical social challenges, citizenship must be a core part of an organization's identity and mission. In fact, 77 percent of survey respondents cited citizenship as important or very important. According to the "Deloitte Millennial Survey 2017," millennials' high expectations for corporate responsibility is a strong contributor, with 76 percent regarding business as a force for positive social impact. Despite the emerging link between social impact and companies' financial performance, only 18 percent of respondents say citizenship is a top priority in corporate strategy. Thirty-four percent have few or poorly funded citizenship programs, and 22 percent are not focused on this at all.
"Corporate citizenship is now a CEO-level strategy and critical to a company's bottom line," said Josh Bersin, principal, Deloitte Consulting LLP, and founder and editor-in-chief of Bersin. "It's not about check-the-box CSR initiatives, but integrating citizenship, fairness, inclusion, and purpose as core values across work practices. Customers and employees alike are holding companies to higher standards than ever before and rewarding companies who demonstrate socially-conscious behavior with unwavering loyalty."
Internal and external social forces are also driving attention to the aging global workforce. Extended life expectancies raise questions on how long careers will last and how aging workers will impact economies and public policy. Fifteen percent of survey respondents report that their organizational perspective is that older employees are getting in the way of rising talent. Despite the aging global workforce and the competitive advantages older talent offers, 49 percent of respondents indicate their companies have done nothing to help older workers find new careers as they age, and another 15 percent say older workers are viewed as an impediment to rising talent. However, the aging workforce remains an untapped resource of experience and knowledge for social enterprises to use to their advantage.
As constituencies look to how companies treat their own employees, tackling the alternative workforce takes center stage for socially-conscious organizations. By 2020, 37 percent of organizations expect a growth in contractors, 23 percent in freelancers, and 13 percent in gig workers. Despite this anticipated growth, only 16 percent said they have an established set of policies and practices to manage this variety of worker types. It is critical to successfully implement hybrid workforce strategies because they can have a significant impact on an organization's employment brand and external reputation.
The power of the individual requires a holistic approach to jobs and careers
In the past year, organizations have become laser-focused on how automation induced job shifts will impact individuals. The Deloitte research shows that more than 4 in 10 companies believe automation will have a major impact on jobs, and 61 percent are now actively redesigning jobs around AI and robotics. Additionally, 72 percent of HR and business leaders rated the topic of AI as important or very important.
Against this backdrop, companies and individuals realize the traditional career model is becoming defunct. Forty-seven percent of those surveyed consider building new career models and skills as very important. More than 54 percent have no programs in place to build the skills of the future, and only 18 percent feel they give employees opportunities to develop themselves. Espousing their role as drivers of change in the social enterprise, companies need to work to develop and implement robust solutions to decrease the growing skills gaps.
In addition to investing in employees' professional development, organizations must also rethink how they invest in their employees on a personal level. Forty-three percent of those surveyed say well-being reinforces their organization's mission, 60 percent say it improves employee retention, and 61 percent say it improves productivity and bottom-line results. However, according to Bersin research, only 3 percent of companies think their reward offerings are very effective at motivating talent. In a new social enterprise, companies must explore more frequent rewards and other incentives like vacation time or student-loan forgiveness.
"Personalized incentives and well-being strategies are key differentiators in talent acquisition and retention, particularly in a tight labor market," said Volini. "Once-a-year reviews and bonuses are table-stakes in today's enterprises. Expanding rewards and well-being strategies is critical for the C-suite if they want to attract and retain the right individuals."
Leveraging technology for sustainable growth
With the deployment of AI, robotics, automation, and people analytics showing no signs of slowing down, companies are reconciling a demand for human skills and the need for increased productivity. While 72 percent of respondents see this area as important, only 31 percent feel ready to address it.
"Automation is here to stay and will improve scale, speed and quality," said Brett Walsh, global human capital leader, Deloitte Global. "But it's important to remember that as routine work is automated, new jobs will be created—jobs that are more service-oriented, interpretive, social, and play to our essential human skills. Only companies whose C-suite embraces this transformation and redesign how work gets done to leverage these skills will be able to stay a step ahead of their competition."
Executives anticipate a growing requirement for complex problem-solving (63 percent), cognitive abilities (55 percent), and social skills (52 percent). To that end, 70 percent of respondents believe workers will spend more time on collaboration platforms in the future and 67 percent anticipate a growth in "work-based social media." As a flood of new workplace communications tools augments team-based work, 47 percent of organizations cite the productivity of the hyperconnected workforce as a very important issue.
As technology permeates the workplace, people analytics is at the top of executives' minds, with 84 percent of respondents rating it as important or very important, while only 10 percent of respondents feel very ready to deal with this challenge. With 64 percent of companies actively managing legal liability related to their organization's people data, only 22 percent have excellent processes to safeguard this data, exposing them to additional risks that can threaten their status as a social enterprise if not proactively managed.
Commitment to ESG Reporting is Driving Change within Global Corporations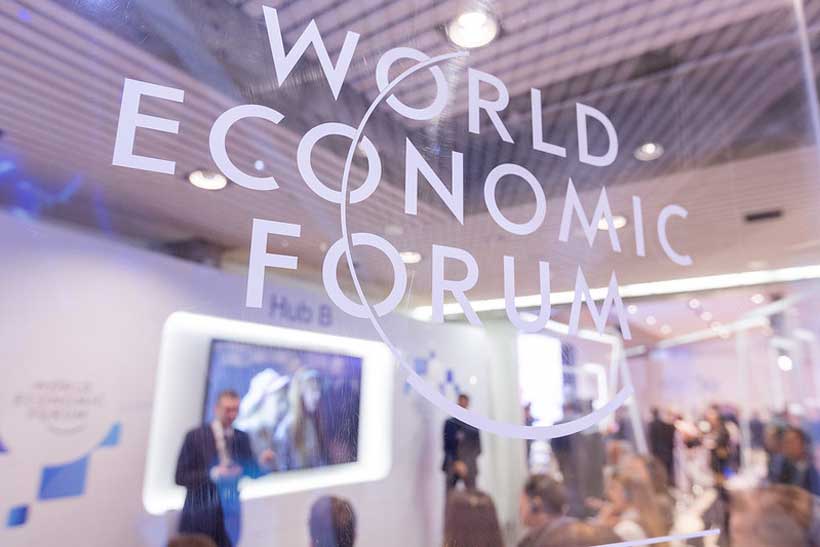 New case studies from the World Economic Forum show how comprehensive environmental, social and corporate governance (ESG) reporting has started to drive corporate transformation around the world, particularly in sustainability efforts and company culture.
Based on case studies from companies reporting on the Stakeholder Capitalism Metrics, the white paper found examples of specific strategy and operations changes as a result. These include initiatives such as new approaches to water management in real estate and implementing biodiversity strategies and targets.
The case studies also indicate that despite some progress, companies are still struggling with competing and disparate ESG frameworks around the world. As regulators begin to roll out mandatory ESG reporting across regions, alignment will be key to ensuring that the clarity and efficacy of ESG reporting continues to improve globally.
We're happy that support continues to grow for this set of metrics even in the face of geopolitical challenges, the lingering global pandemic and economic disruptions of the past two years," said Emily Bayley, Head of Private Sector Engagement, ESG, World Economic Forum. "As this growth continues and jurisdictions transition from voluntary to mandatory sustainability reporting standards, we hope these learnings can provide valuable insights for companies that are just getting started on sustainability reporting and those that have been doing it for years."
ESG-Driven Corporate Impacts
The Stakeholder Capitalism Metrics Initiative case studies engaged a global set of companies to gather how, and if, their ESG reporting has informed corporate transformation both internally and externally.
Examples of these transformations include:
Ecopetrol
Stakeholders told Ecopetrol their report was too long – the Forum's core metrics helped the company focus on reporting topics that are most material and will generate value.
HEINEKEN
The metrics go beyond ESG to capture commercial metrics on employment, economic contribution, investment and tax. This delivers "an annual dashboard of comparable data on both sustainability and prosperity that will provide us with a snapshot of how healthy our company is".
JLL
The core metric on water consumption and withdrawal in water-stressed areas led the company to encourage its teams and clients to agree water management plans and targets. It may even influence where the company rents office space in the future.
Philips
Accurate reporting on the environmental and social impacts of its operations. For example, the metric on resource circularity points customers towards the most impactful products on the market and drives the company's innovation agenda to design more sustainable solutions.
SABIC
Reporting on the Forum's metrics has increased the value of transparency within the company, leading to conversations and progress on difficult issues.
Schneider Electric
The metric on land use and ecological sensitivity contributed to Schneider's new approach to biodiversity, as it adapted its reporting and asked all sites to set specific biodiversity action plans.
ESG Regulatory Landscape
While progress has been made on the creation and implementation of meaningful and effective ESG disclosures globally, concerns remain about the disparate nature of the competing and complex ESG reporting mechanisms that exist today.
There are also concerns that as reporting becomes mandated there could be less transparency because people will not want to disclose more than they have to. As mandated ESG reporting becomes more widespread, both regulators and internal advocates should ensure corporations understand the full value of transparency on sustainability and other ESG issues.
Addressing this issue is particularly important as regulators in different regions begin to roll out their mandatory reporting requirements. Focus on a common set of comprehensive and material metrics will be important for both the efficacy and feasibility of ESG reporting in the coming months. As much as possible, the European Union, the US Securities and Exchange Commission (SEC) and the International Financial Reporting Standards (IFRS) Foundation should align their metrics to ensure companies are able to implement effective ESG reporting globally.
Stakeholder Capitalism Metrics Initiative
The World Economic Forum and the coalition of companies adopting the Stakeholder Capitalism Metrics, engaged with the preparatory working group and are continuing the dialogue with the International Sustainability Standards Board (ISSB) technical teams under the IFRS Foundation as they go through the standard-setting process. The metrics are expected to form part of the ISSB "exposure draft" next year on cross-thematic disclosures and metrics.
Announced at the World Economic Forum Sustainable Development Impact Meetings 2022, these case studies build on the earlier report to showcase progress on the commitment made by companies at the Annual Meeting in 2020. Since then, 186 global companies, with a combined market capitalization of over $6.5 trillion, have adopted the Stakeholder Capitalism Metrics. Of these, 126 companies have disclosed against the metrics in their mainstream reports for either one or two years.
Trade in 25 Technologies Can Help Climate Action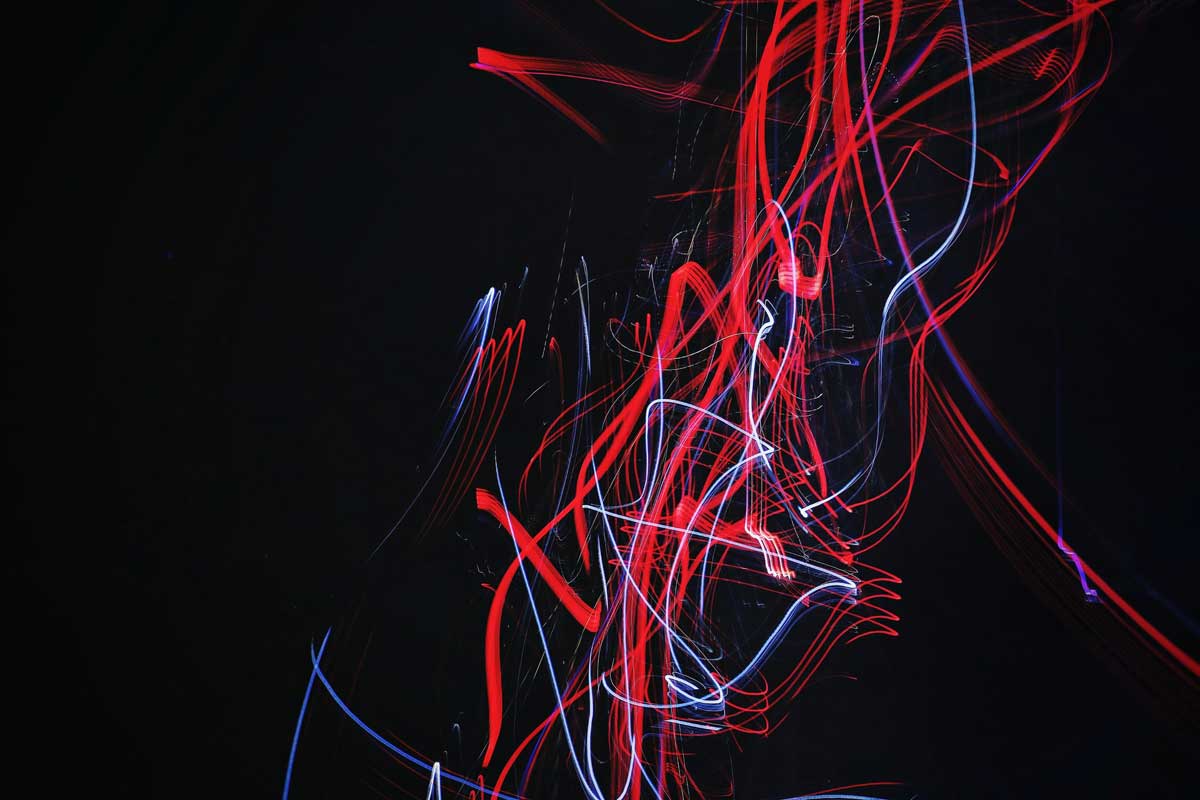 Based on 30 interviews with industry and academia, the Accelerating Decarbonization through Trade in Climate Goods and Services report highlights technologies with high, immediate emissions-cutting potential, in five categories – refrigerants, energy supply, buildings, transport and carbon capture and storage (CCS). The list of technologies can guide trade ministers looking to support climate action.

"Climate change is a global concern," says Sean Doherty, Head of International Trade at the World Economic Forum. "Our response must draw upon the innovation and capacities of the whole world, not be held back by protectionism."

Trade collaboration on climate has been limited to date with trade and climate practitioners working in separate silos. New efforts are emerging now, however, to address the linkages between these two areas.

"There is no time to waste to limit global warming to 1.5°C," adds Jean-Pascal Tricoire, Chairman and Chief Executive Officer, Schneider Electric. "We need to decarbonize three times more, three times faster. The good news is that we have the technologies to do it. Solutions are not limited to renewable energy. It actually starts with energy efficiency, electrification and digitization. If deployed at full potential, we can eliminate 70% of what we're emitting today."

The report also highlights non-tariff barriers that affect trade in climate technologies. Regulatory cooperation around product testing or labelling requirements, for example, could reduce friction in getting emissions-cutting goods to market. Interviewees also noted that climate action is held back by trade barriers to the services needed to operate climate technologies. The report suggests a way to identify these climate services for priority trade cooperation.

"Our transition to a low-carbon economy will hinge on the deployment of a number of key technologies that are both mature and widely available, as detailed in this important report on the nexus of decarbonization and international trade, including energy efficiency, electric vehicles, green hydrogen, smart buildings and more," says Björn Rosengren, Chief Executive Officer of ABB. "ABB's contributions to this new report from the Alliance of CEO Climate Leaders underscore our support for removing and reducing barriers to trade in climate goods and services to speed the drawdown of global emissions."

More efforts are needed to engage developing countries in trade efforts on climate. Over 750 million people worldwide lack reliable electricity access, mainly in sub-Saharan Africa. Developing economy industries must decarbonize and leapfrog the latest technologies to remain competitive in global value chains moving towards net zero. Some developing economies will need support in creating a climate-friendly trade and technology strategy. Global and local industries can help policymakers understand the criss-crossing of value chains that drive economic activity and how to align these flows to the climate agenda.

"Climate change knows no borders and encouraging better trade between countries can ensure the transfer of valuable knowledge, new technologies and skills to improve energy efficiency in homes around the world," says Hakan Bulgurlu, Chief Executive Officer of Arcelik. "It is critical to our ultimate goal of achieving net-zero targets."

To support an increased understanding of trade, value chains and climate action, the Climate Trade Zero community will host dialogues and support countries with actionable analysis.
East Asia and Pacific Sustaining Growth, Restraining Inflation, but Facing Risks Ahead
Growth in most of developing East Asia and the Pacific rebounded in 2022 from the effects of COVID-19, while China has lost momentum because of continued measures to contain the virus, a World Bank report said on Monday.
Looking ahead, economic performance across the region could be compromised by slowing global demand, rising debt, and a reliance on short-term economic fixes to cushion against food and fuel price increases.
Growth in developing East Asia and the Pacific outside of China is forecast to accelerate to 5.3% in 2022 from 2.6% in 2021, according to the World Bank's East Asia and Pacific October 2022 Economic Update. China, which previously led recovery in the region, is projected to grow by 2.8% in 2022, a sharp deceleration from 8.1% in 2021. For the region as a whole, growth is projected to slow to 3.2% this year from 7.2% in 2021, before accelerating to 4.6% next year, the report says.
"Economic recovery is under way in most countries of East Asia and the Pacific," said World Bank East Asia and Pacific Vice President Manuela V. Ferro. "As they prepare for slowing global growth, countries should address domestic policy distortions that are an impediment to longer term development."
Growth in much of East Asia and the Pacific has been driven by recovery in domestic demand, enabled by a relaxation of COVID-related restrictions, and growth in exports. China, which constitutes around 86% of the region's output, uses targeted public health measures to contain outbreaks of the virus, inhibiting economic activity.
The global economic slowdown is beginning to dampen demand for the region's exports of commodities and manufactured goods. Rising inflation abroad has provoked interest rate increases, which in turn have caused capital outflows and currency depreciations in some East Asia and Pacific countries. These developments have increased the burden of servicing debt and shrunk fiscal space, hurting countries that entered the pandemic with a high debt burden.
As countries of the region seek to shield households and firms from higher food and energy prices, current policy measures provide much-needed relief, but add to existing policy distortions. Controls on food prices and energy subsidies benefit the wealthy and draw government spending away from infrastructure, health and education. Lingering regulatory forbearance, aimed to ease lending through the pandemic, can trap resources in failing firms and divert capital from the most dynamic sectors or businesses.
"Policymakers face a tough tradeoff between tackling inflation and supporting economic recovery," said World Bank East Asia and Pacific Chief Economist Aaditya Mattoo. "Controls and subsidies muddy price signals and hurt productivity.  Better policies for food, fuel, and finance would spur growth and insure against inflation."