Global Human Capital Trends report: The Rise of the Social Enterprise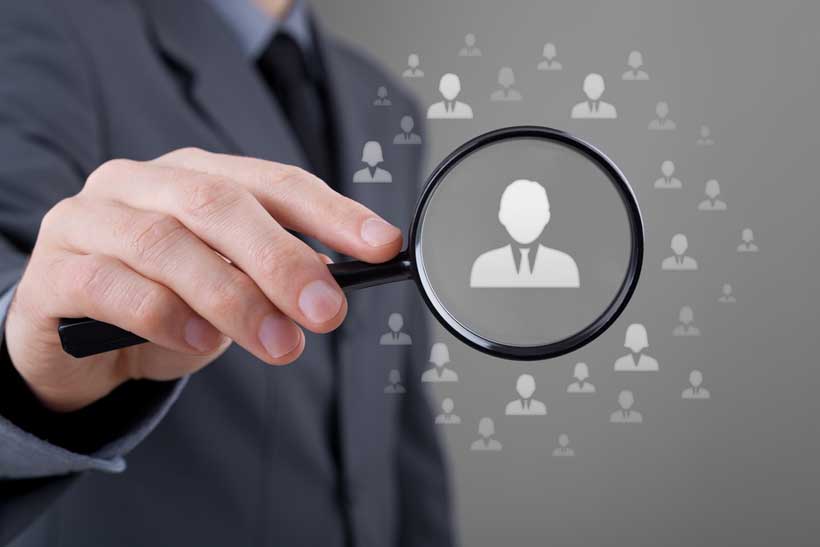 Amid concerns about automation, the need for new skills, an aging workforce and tightening labor markets, the make-or-break issue facing companies this year is the need for realignment among the C-suite to focus on business' evolving role in society. In its 2018 Global Human Capital Trends report, "The Rise of the Social Enterprise," which can be viewed via its digital-first, progressive web app on mobile, tablet or desktop, Deloitte also examines the increasing expectations of the individual and the breathless pace at which technology is shaping organizations' human capital priorities.
"As society grapples with daunting demographic, technological and social challenges, people want business leaders to fill the gap, but our research shows they have a long way to go," said Erica Volini, principal, Deloitte Consulting LLP, U.S. human capital leader. "This year's report is a wake-up call for organizations to look beyond their own four walls and reimagine their broader roles in society. Integrating the C-suite to build a more social enterprise will be a differentiator for businesses to attract the right talent, drive customer loyalty and sustain long-term growth."
With more than 11,000 HR and business leaders weighing in, this year's Global Human Capital Trends report is the largest longitudinal survey of its kind. Respondents overwhelmingly point to the need for a symphonic C-suite—a team-based, cross-disciplinary approach to tackling complex issues—with 85 percent calling this trend important or very important. Survey results show companies where C-suite executives regularly collaborate are one-third more likely to be growing 10 percent more than companies whose leadership operates in siloes. Despite being necessary to advance the enterprise, 73 percent say their executives do not regularly collaborate.
Filling society's leadership vacuum
Increased transparency and heightened political awareness have drawn widespread attention to business' role in society as a driver of change. Organizations find they are increasingly expected to exercise their ability to do social good, both externally for customers, communities and society, as well as internally for their employees. True social enterprises must take a total stakeholder approach to pressing public issues to maintain reputation and relevancy.
With more pressure on businesses to be good citizens and engineer solutions to critical social challenges, citizenship must be a core part of an organization's identity and mission. In fact, 77 percent of survey respondents cited citizenship as important or very important. According to the "Deloitte Millennial Survey 2017," millennials' high expectations for corporate responsibility is a strong contributor, with 76 percent regarding business as a force for positive social impact. Despite the emerging link between social impact and companies' financial performance, only 18 percent of respondents say citizenship is a top priority in corporate strategy. Thirty-four percent have few or poorly funded citizenship programs, and 22 percent are not focused on this at all.
"Corporate citizenship is now a CEO-level strategy and critical to a company's bottom line," said Josh Bersin, principal, Deloitte Consulting LLP, and founder and editor-in-chief of Bersin. "It's not about check-the-box CSR initiatives, but integrating citizenship, fairness, inclusion, and purpose as core values across work practices. Customers and employees alike are holding companies to higher standards than ever before and rewarding companies who demonstrate socially-conscious behavior with unwavering loyalty."
Internal and external social forces are also driving attention to the aging global workforce. Extended life expectancies raise questions on how long careers will last and how aging workers will impact economies and public policy. Fifteen percent of survey respondents report that their organizational perspective is that older employees are getting in the way of rising talent. Despite the aging global workforce and the competitive advantages older talent offers, 49 percent of respondents indicate their companies have done nothing to help older workers find new careers as they age, and another 15 percent say older workers are viewed as an impediment to rising talent. However, the aging workforce remains an untapped resource of experience and knowledge for social enterprises to use to their advantage.
As constituencies look to how companies treat their own employees, tackling the alternative workforce takes center stage for socially-conscious organizations. By 2020, 37 percent of organizations expect a growth in contractors, 23 percent in freelancers, and 13 percent in gig workers. Despite this anticipated growth, only 16 percent said they have an established set of policies and practices to manage this variety of worker types. It is critical to successfully implement hybrid workforce strategies because they can have a significant impact on an organization's employment brand and external reputation.
The power of the individual requires a holistic approach to jobs and careers
In the past year, organizations have become laser-focused on how automation induced job shifts will impact individuals. The Deloitte research shows that more than 4 in 10 companies believe automation will have a major impact on jobs, and 61 percent are now actively redesigning jobs around AI and robotics. Additionally, 72 percent of HR and business leaders rated the topic of AI as important or very important.
Against this backdrop, companies and individuals realize the traditional career model is becoming defunct. Forty-seven percent of those surveyed consider building new career models and skills as very important. More than 54 percent have no programs in place to build the skills of the future, and only 18 percent feel they give employees opportunities to develop themselves. Espousing their role as drivers of change in the social enterprise, companies need to work to develop and implement robust solutions to decrease the growing skills gaps.
In addition to investing in employees' professional development, organizations must also rethink how they invest in their employees on a personal level. Forty-three percent of those surveyed say well-being reinforces their organization's mission, 60 percent say it improves employee retention, and 61 percent say it improves productivity and bottom-line results. However, according to Bersin research, only 3 percent of companies think their reward offerings are very effective at motivating talent. In a new social enterprise, companies must explore more frequent rewards and other incentives like vacation time or student-loan forgiveness.
"Personalized incentives and well-being strategies are key differentiators in talent acquisition and retention, particularly in a tight labor market," said Volini. "Once-a-year reviews and bonuses are table-stakes in today's enterprises. Expanding rewards and well-being strategies is critical for the C-suite if they want to attract and retain the right individuals."
Leveraging technology for sustainable growth
With the deployment of AI, robotics, automation, and people analytics showing no signs of slowing down, companies are reconciling a demand for human skills and the need for increased productivity. While 72 percent of respondents see this area as important, only 31 percent feel ready to address it.
"Automation is here to stay and will improve scale, speed and quality," said Brett Walsh, global human capital leader, Deloitte Global. "But it's important to remember that as routine work is automated, new jobs will be created—jobs that are more service-oriented, interpretive, social, and play to our essential human skills. Only companies whose C-suite embraces this transformation and redesign how work gets done to leverage these skills will be able to stay a step ahead of their competition."
Executives anticipate a growing requirement for complex problem-solving (63 percent), cognitive abilities (55 percent), and social skills (52 percent). To that end, 70 percent of respondents believe workers will spend more time on collaboration platforms in the future and 67 percent anticipate a growth in "work-based social media." As a flood of new workplace communications tools augments team-based work, 47 percent of organizations cite the productivity of the hyperconnected workforce as a very important issue.
As technology permeates the workplace, people analytics is at the top of executives' minds, with 84 percent of respondents rating it as important or very important, while only 10 percent of respondents feel very ready to deal with this challenge. With 64 percent of companies actively managing legal liability related to their organization's people data, only 22 percent have excellent processes to safeguard this data, exposing them to additional risks that can threaten their status as a social enterprise if not proactively managed.
Deeper reforms in Korea will ensure more inclusive and sustainable growth
Short-term prospects for the Korean economy are good, with an uptick in world trade and fiscal policy driving growth, but productivity remains relatively low and the country faces the most rapid population ageing in the OECD area, according to a new report from the OECD.
The latest OECD Economic Survey of Korea looks at recent economic developments, as well as the challenges to ensure that the benefits are shared by all. The Survey projects growth of about 3% for the 2018-19 period, and lays out an agenda for ensuring broader-based and more inclusive growth going forward.
The Survey, presented in Sejong by the head of the OECD Korea/Japan Desk, Randall Jones, highlights the need for new policies to help the government overhaul the traditional export-led growth model and to promote innovation led by SMEs and start-ups. It discusses reforms to the large business groups (chaebols), to achieve higher productivity and more inclusive growth, and proposes policies to enhance dynamism in SMEs and boost entrepreneurship. It also outlines the key challenges for reaching higher levels of well-being.
"Korea has rebounded after several years of sub-par growth, and the expansion is expected to continue," Mr Jones said. "However, the traditional economic model of manufacturing and export-led growth is running out of steam. The challenge going forward will be to develop a new growth model that addresses today's economic and social polarisation and leads to a more sustainable and inclusive economy for all Koreans."
Despite the important role of the large business groups in Korea's economic growth, the Survey says that a more balanced economy with larger roles for services and SMEs would promote inclusive and sustainable growth. The Survey suggests that strengthening product market competition, by relaxing barriers to imports and inward foreign direct investment and liberalising product market regulation, would reduce rent-seeking behaviour by large firms. Corporate governance reform is also necessary.
Beyond chaebol reform, the Survey identifies measures that would enhance dynamism and productivity growth in SMEs, including regulatory reforms, better access to credit, changes to the insolvency framework and improvements to the vocational education system.
The Survey proposes a range of potential reforms to boost well-being in Korea, including measures to expand female employment; labour market reforms to break down the segmentation between regular and non-regular workers; policies to reduce elderly poverty; and the use of economic instruments to reduce greenhouse gas emissions and air pollution.
Extending people's working lives could add US$3.5 trillion to OECD GDP in long run
Extending people's working lives to reflect the ageing of their populations could release massive untapped value for their economies to the tune of US$3.5 trillion across the OECD as a whole in the long run.
Iceland, New Zealand and Israel are the leaders in boosting employment rates among older workers, setting a model for others to follow, according to the latest research by PwC.
Between 2015 and 2050, it's estimated that the number of people aged 55 and above in the 35 OECD countries will increase by almost 50% to over 500 million. But how many of these half a billion people will be working?
PwC's Golden Age Index benchmarks, ranks and analyses the performance of OECD countries in fostering older people's participation in the workforce through employment and training data. It reveals how large potential economic gains are available if employment rates for those over 55 can be raised to those of the top performers.
Current employment rates for workers aged 55-64 vary dramatically across the OECD, from 84% in Iceland and 78% in New Zealand to 38% in Greece and 34% in Turkey.
For example, increasing the over-55 employment rate to New Zealand levels could deliver a long-run economic boost worth around US$815 billion in the US, US$406 billion in France and US$123 billion in Japan – with the total potential gain across the OECD adding up to around US$3.5 trillion. This economic uplift would be combined with significant social and health benefits from older people leading more active lives and having higher self-worth through continuing to work where they wish to do so.
John Hawksworth, Chief Economist at PwC UK, comments:
"Of course, it's good news that we're living longer. But an ageing population is already putting significant financial pressure on health, social care and pension systems, and this will only increase over time. To help offset these higher costs, we think older workers should be encouraged and supported to remain in the workforce for longer. This would increase GDP, consumer spending power and tax revenues, while also helping to improve the health and wellbeing of older people by keeping them mentally and physically active."
For governments, ways to realise these benefits include reforming pension systems and providing other financial incentives to encourage later retirement – steps that several countries are already prioritising.
Significantly, the top-performing countries on the Index tend to share a number of characteristics, including a labour market that supports flexible working and the implementation of reforms targeted at older workers, such as redesigning jobs to meet physical needs. Successful policy measures include increasing the retirement age, supporting flexible working, improving the flexibility of pensions, and providing further training and support help older workers become 'digital adopters'.
To help governments take the right actions, PwC has used this year's update of the Golden Age Index to carry out a rigorous statistical analysis of the underlying drivers of higher employment rates for older workers across 35 OECD countries.
The findings from this analysis include that financial incentives like pension policy and family benefits can influence people's decision to stay employed, and that longer life expectancy is associated with longer working lives. The study also shows that flexible working and partial retirement options can pay dividends for employers, as can redesign of factories, offices and roles to meet the changing needs and preferences of older workers.
A further area that the latest Golden Age Index examines concerns the implications for older workers of rising use of artificial intelligence (AI) and related automation technologies in the workplace. It finds that these technologies raise both potential opportunities and challenges for the over-55s.
Up to 20% of the existing jobs of older workers could be at risk of automation over the next decade, so retraining and lifelong learning will be critical to enable older workers to take up the many new job opportunities that AI and related technologies will create.
PwC UK Chief Economist John Hawksworth explains: "AI technology can boost economic growth, generate more labour demand and support longer working lives, for example through the use of digital platforms that allow older workers to market their skills more widely. However, our estimates suggest that older workers do face a higher risk of job automation compared to other age groups, with up to 20% of the existing jobs of over-55s at potential risk of automation over the next decade. Measures to support lifetime learning and retraining for older workers will be critical to maximising the gains from these technologies while mitigating the costs."
Further reforms needed for a stronger and more integrated Europe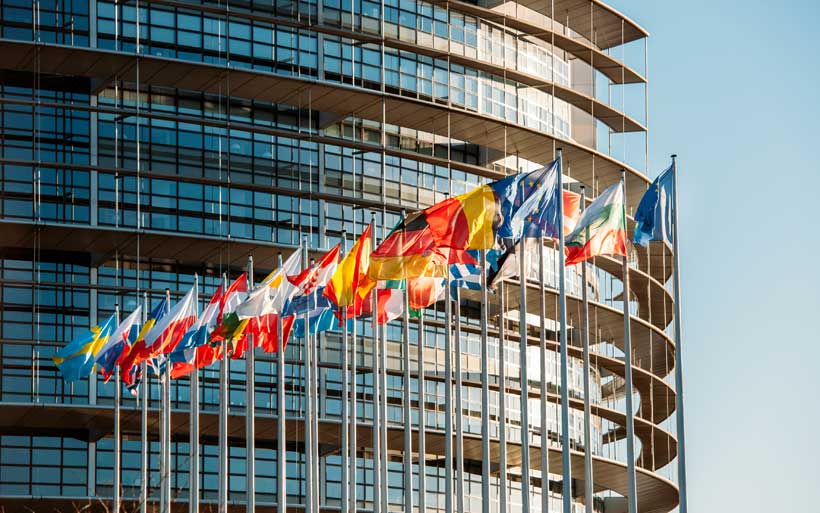 The European economy is growing robustly, helped by accommodative monetary policy, mildly expansionary fiscal policy and the global acceleration. The current economic expansion should be used to speed up implementation of reforms to the euro area architecture and EU policies that would support greater European integration and ensure stronger, more inclusive long-term growth, according to two new reports from the OECD.
The latest OECD Economic Survey of the European Union and Economic Survey of the Euro Area look at the factors behind the strong recovery, as well as the challenges facing Europe. The Surveys project growth topping 2% for the 2018-19 period, and lay out an agenda for boosting long-term growth and living standards across Europe.
The Surveys, presented in Brussels by OECD Secretary-General Angel Gurría, highlight the need for EU budget reform, more efficient cohesion policies to reduce regional divides and further efforts to deepen the single market. The OECD also discusses how completing the banking union, creating a common fiscal support scheme and simplifying fiscal rules would strengthen the euro area by making it more resilient to economic shocks.
"After years of crisis, positive economic momentum has taken hold across Europe," Mr Gurría said. "Growth continues at a solid pace, and has broadened across sectors and countries. The conditions are right for a new wave of reforms to revive the European project and ensure that the benefits are shared by all."
The Surveys say that macroeconomic policy must be tailored to support economic expansion while reducing imbalances. Monetary policy should remain accommodative until inflation is durably back to the objective, even as the ECB prepares for a very gradual normalisation of its policy. With an economic expansion under way, governments should reduce debt-to-GDP ratios. Simplified fiscal rules and a stronger focus on expenditure growth should help achieve this objective without derailing the recovery.
Ensuring the stability of the monetary union and enhancing the common currency's resilience to downturns will be critical to future economic progress. More risk sharing will be necessary. The Survey calls for a European unemployment reinsurance scheme to cope with economic shocks too large to be dealt with solely by national fiscal policies or monetary policy. Reforms to develop the capital markets union along with a rapid reduction of non-performing loans are also important to allow a better functioning of the Economic and Monetary Union.
Additional reforms to complete the banking union are also necessary, in particular the setting up of a common European deposit-insurance scheme and using the European Stability Mechanism as a backstop for the Single Resolution Fund; both reforms would help prevent any future banking crisis developing into a sovereign debt crisis. The introduction of additional capital charges for banks holding high levels of government debt from their own country should occur alongside the creation of a new European safe asset. This would favour the diversification of banks' exposure to government debt and mitigate negative feedback loops between weak banks and stressed public finances.
Reforms to the EU budget can enhance growth and make it more inclusive. There is scope to increase member states' contributions, including by reassessing how the European budget is financed, as the current financing does not reflect countries' ability to pay. The EU Survey suggests that resources to finance growth-enhancing spending, including R&D, be freed up by phasing out production-based payments in the Common Agricultural Policy and better targeting regional policy to lagging regions.
Improving the functioning of the Single Market would boost growth and living standards, the Surveys said. There is scope to ease regulatory burdens and address barriers to trade in services, improve cross-border cooperation in the energy sector through better power system operation and trade, and help member states boost digital skills acquisition.