#InvestEU: European support for climate-related research by Kemira Oyj
The European Investment Bank (EIB) has signed a USD 49.3 million (EUR 40 m) loan with global chemicals company Kemira Oyj, headquartered in Finland. The loan was made possible by the European Fund for Strategic Investments (EFSI), the central pillar of the Investment Plan for Europe, which was launched by the EIB Group and the European Commission to boost the competitiveness of the European economy.
Kemira will use the financing to boost its investments in research, development and innovation in chemical applications and technical solutions for water treatment, pulp and paper chemicals, and other chemicals. The aim of the project is to develop new products and technologies for the pulp and paper industry, municipal and industrial waste-water treatment as well as the mining industry. The R&D programme will be implemented in Kemira's existing R&D centre located in Espoo, Finland, where highly specialised jobs will be maintained through the programme.
European Commission Vice-President Jyrki Katainen, responsible for Jobs, Growth, Investment and Competitiveness, said: "The €40 million loan signed today by the European Investment Bank under the Investment Plan for Europe demonstrates both the EU's and Kemira's commitment to investing in the circular economy and minimising waste generation, as well as delivering growth and job opportunities. With this EU-backed financing, Kemira's R&D capabilities are reinforced to develop new products and methods for treating waste water and to research innovative solutions for example in the paper and pulp as well as mining industries."
Vice-President Alexander Stubb, responsible for EIB-lending in Northern Europe, said: "Everyone knows that natural resources are limited and that we have to make optimal use of them. The research, development and innovation programme proposed by Kemira will enable industries that use a lot of water to implement more circular economy-focused models, thus mitigating climate change."
Supporting projects like Kemira, is part of the European drive to promoting a circular economy, where the value of products, materials and resources is maintained in the economy for as long as possible, and the generation of waste is minimised – a key EU policy priority. The EIB, together with the European Commission, supports the Member States in their transition towards a circular economy by providing finance and advisory services for such projects. During the last five years the EIB has co-financed EUR 2.4 billion of circular economy projects with a positive impact on sustainable and economic growth, competitiveness and employment around Europe and beyond.
UNIDO and Morocco's MASEN to strengthen cooperation to deploy renewable energy technologies
The United Nations Industrial Development Organization (UNIDO) and the Moroccan Agency for Sustainable Energy of the Kingdom of Morocco (MASEN) signed a Memorandum of Understanding (MoU) to develop and implement projects deploying advanced renewable energy technologies in Morocco and targeted African countries, with the aim of creating aspirations to support African countries on their path towards inclusive and sustainable industrial development.
The partnership with MASEN complements UNIDO's ongoing activities under its flagship 'Low Carbon Low Emission Clean Energy Programme' in Africa, which seeks to reduce poverty by promoting industrial growth through renewable sources of energy. It already started in 2017, on the margins of the 22nd Session of the Conference of the Parties (COP 22) to the UN Framework Convention on Climate Change (UNFCCC), when UNIDO Director General LI Yong, and MASEN President Mustapha Bakkoury launched the Vanadium Flow Battery project to demonstrate smoothing and stabilizing electricity output. An official handover ceremony is planned to take place in Ouarzazate, Morocco, in conjunction with a workshop gathering Moroccan officials and representatives from neighboring countries.
With MASEN's support, UNIDO proposes to create a platform for the dissemination of renewable energy technologies in targeted countries while developing the local production of some technology components, thus creating grounds for achieving shared prosperity, economic competitiveness and environmental sustainability.
EU delivers on stronger European Border and Coast Guard to support Member States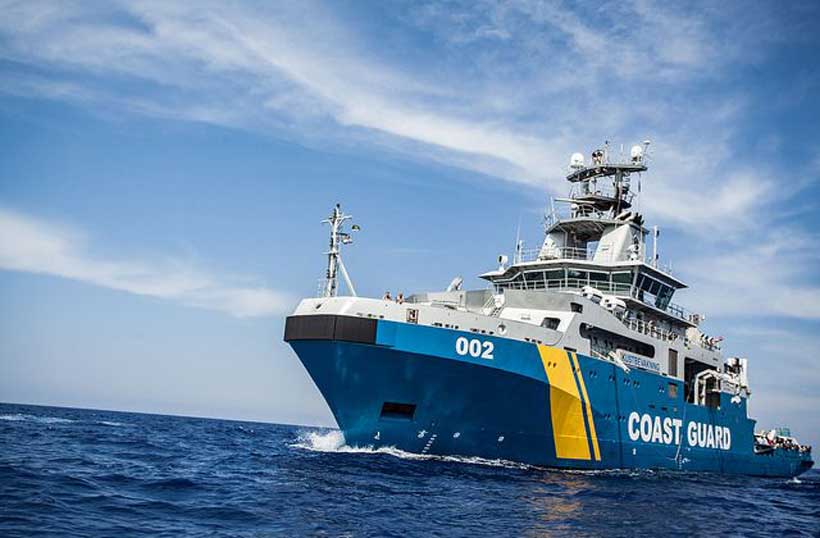 Today, the Council has officially adopted the Commission's proposal to reinforce the European Border and Coast Guard. The European Border and Coast Guard Agency will have a standing corps of 10,000 border guards, a stronger mandate on returns and will also be able to cooperate more closely with non-EU countries, including those beyond the EU's immediate neighbourhood. This will give the Agency the right level of ambition to respond to the challenges facing Europe in managing migration and its external borders.
Welcoming today's final adoption, First Vice-President Frans Timmermans and Commissioner for Home Affairs, Migration and Citizenship Dimitris Avramopoulos said:
"Today the European Union has achieved an ambitious task of transforming the EU border agency, Frontex, into a fully-fledged European Border and Coast Guard. This Agency will be equipped to offer tangible support to Member States to manage the EU's external border – wherever and whenever needed.
From less than 300 border guards on the ground in 2014, the European Border and Coast Guard is now deploying around 1,300 officers and will soon have a 10,000-strong standing corps available for deployment. This is a collective achievement, which would not have been possible without strong political support for a common approach.
The European Border and Coast Guard is now stronger than ever. While Member States will remain responsible for the management of external borders, the standing corps will provide unprecedented operational support on the ground. Its officers will be able to assist national border guards in conducting identity and document checks, with border surveillance and return operations.
The Agency will also provide support beyond the EU's borders. With European Border and Coast Guard officers already deployed in Albania and soon in other Western Balkan countries also, the Agency will be able to cooperate with third countries beyond the EU's immediate neighbourhood.
We have spared no effort to make sure that Member States have the necessary tools to protect their borders and ensure the security of European citizens.
But our work is not yet done. The Commission will now provide its full support to help the Agency quickly take up its new tasks and ensure the standing corps swiftly reaches its full capacity of 10,000 border guards."
Next steps
The European Parliament and the Council will now jointly sign the final text. The text will then be published in the Official Journal of the European Union and the European Border and Coast Guard's reinforced mandate will enter into force 20 days later. The new European Border and Coast Guard standing corps will be ready for deployment from 2021, and will then gradually reach its full capacity of 10,000 border guards.
Background
The European Border and Coast Guard consists of Member States' authorities responsible for border management and return, and of the European Border and Coast Guard Agency. It was established in 2016, building on the existing structures of Frontex, to meet the new challenges and political realities faced by the EU, both as regards migration and internal security. The reliance on voluntary contributions of staff and equipment by Member States has however resulted in persistent gaps affecting the efficiency of the support the European Border and Coast Guard Agency could offer.
In his 2018 State of the Union Address President Juncker announced that the Commission will reinforce the European Border and Coast Guard even further. The objective of this upgrade was to equip the Agency with a standing corps of 10,000 border guards and to provide the agency with its own equipment to allow it to respond to challenges as they arise. The European Parliament and the Council reached a political agreement on the Commission's proposal on 28 March 2019. With the last step completed in the Council today, both institutions have now formally adopted the text.
EU-Singapore agreement to enter into force on 21 November 2019
EU Member States today endorsed the trade agreement between the EU and Singapore. This means the agreement will enter into force as soon as 21 November.
President of the European Commission Jean-Claude Juncker said: "This is the European Union's first bilateral trade agreement with a Southeast Asian country, a building block towards a closer relationship between Europe and one of the most dynamic regions in the world. It crowns the efforts of this Commission to build a network of partners committed to open, fair and rules based trade. Trade has created 5 million new jobs in the EU since I took office in 2014, and now contributes to the employment of 36 million people. This, together with the fact that it accounts for 35% of the EU GDP, shows how critical trade is for Europe's prosperity."
Commissioner for Trade Cecilia Malmström said: "Our trade agreement with Singapore provides further evidence of our commitment to fair and rules-based trade. The agreement will benefit workers, farmers and companies of all sizes, both here and in Singapore. It also includes strong clauses protecting human and labour rights and the environment. This agreement means that in the last five years we have put in place 16 EU trade deals. This brings the total to 42 trade agreements with 73 partners, accounting for a third of total EU trade. This is the largest such network in the world."
Singapore is by far the EU's largest trading partner in the Southeast Asian region, with a total bilateral trade in goods of over €53 billion and another €51 billion of trade in services. Over 10,000 EU companies are established in Singapore and use it as a hub for the whole Pacific region. Singapore is also the number one location for European investment in Asia, with investment between the EU and Singapore growing rapidly in recent years: combined bilateral investment stocks reached €344 billion in 2017.
Under the trade agreement, Singapore will remove all remaining tariffs on EU products. The agreement also provides new opportunities for EU services' providers, among others in sectors such as telecommunications, environmental services, engineering, computing and maritime transport. It will also make the business environment more predictable. The agreement will also enable legal protection for 138* iconic European food and drink products, known as Geographical Indications. Singapore is already the third largest destination for such European specialty products. Singapore also agreed to remove obstacles to trade besides tariffs in key sectors, for instance by recognising the EU's safety tests for cars and many electronic appliances or by accepting labels that EU companies use for textiles.
The EU and Singapore have also concluded an investment protection agreement, which can enter into force after it has been ratified by all EU Member States according to their own national procedures.