#InvestEU: European support for climate-related research by Kemira Oyj
The European Investment Bank (EIB) has signed a USD 49.3 million (EUR 40 m) loan with global chemicals company Kemira Oyj, headquartered in Finland. The loan was made possible by the European Fund for Strategic Investments (EFSI), the central pillar of the Investment Plan for Europe, which was launched by the EIB Group and the European Commission to boost the competitiveness of the European economy.
Kemira will use the financing to boost its investments in research, development and innovation in chemical applications and technical solutions for water treatment, pulp and paper chemicals, and other chemicals. The aim of the project is to develop new products and technologies for the pulp and paper industry, municipal and industrial waste-water treatment as well as the mining industry. The R&D programme will be implemented in Kemira's existing R&D centre located in Espoo, Finland, where highly specialised jobs will be maintained through the programme.
European Commission Vice-President Jyrki Katainen, responsible for Jobs, Growth, Investment and Competitiveness, said: "The €40 million loan signed today by the European Investment Bank under the Investment Plan for Europe demonstrates both the EU's and Kemira's commitment to investing in the circular economy and minimising waste generation, as well as delivering growth and job opportunities. With this EU-backed financing, Kemira's R&D capabilities are reinforced to develop new products and methods for treating waste water and to research innovative solutions for example in the paper and pulp as well as mining industries."
Vice-President Alexander Stubb, responsible for EIB-lending in Northern Europe, said: "Everyone knows that natural resources are limited and that we have to make optimal use of them. The research, development and innovation programme proposed by Kemira will enable industries that use a lot of water to implement more circular economy-focused models, thus mitigating climate change."
Supporting projects like Kemira, is part of the European drive to promoting a circular economy, where the value of products, materials and resources is maintained in the economy for as long as possible, and the generation of waste is minimised – a key EU policy priority. The EIB, together with the European Commission, supports the Member States in their transition towards a circular economy by providing finance and advisory services for such projects. During the last five years the EIB has co-financed EUR 2.4 billion of circular economy projects with a positive impact on sustainable and economic growth, competitiveness and employment around Europe and beyond.
Food insecurity threatens societies: No country is immune
"When war is waged, people go hungry," Secretary-General António Guterres told the Security Council on Thursday during a debate on conflict and food security chaired by US Secretary of State Antony Blinken.
Some 60 per cent of the world's undernourished people live in areas affected by conflict he said, adding that "no country is immune".
Conflict means hunger
Last year, most of the 140 million people suffering acute hunger around the world lived in just ten countries: Afghanistan, the Democratic Republic of the Congo (DRC), Ethiopia, Haiti, Nigeria, Pakistan, South Sudan, Sudan, Syria and Yemen – eight of which are on the Council's agenda.
"Let there be no doubt: when this Council debates conflict, you debate hunger. When you make decisions about peacekeeping and political missions, you make decisions about hunger. And when you fail to reach consensus, hungry people pay a high price," Mr. Guterres spelled out.
Though pleased to announce that the Central Emergency Response Fund is releasing $30 million to meet food security needs in Niger, Mali, Chad and Burkina Faso, he said sadly: "But it is a drop in the ocean".
Emergency levels of hunger
The UN chief expressed concern over food insecurity in the Horn of Africa, which is suffering its longest drought in four decades, impacting more than 18 million people, while continuous conflict and insecurity plague the people of Ethiopia and Somalia.
Globally, 44 million people in 38 countries are at emergency levels of hunger, known as IPC 4 – just one step away from famine.
More than half a million people in Ethiopia, South Sudan, Yemen and Madagascar are already in IPC level 5: catastrophic or famine conditions.
'Frightening new dimension'
"The war in Ukraine is now adding a frightening new dimension to this picture of global hunger," said the UN chief.
Russia's invasion has meant a huge drop in food exports and triggered price increases of up to 30 per cent for staple foods, threatening people in countries across Africa and the Middle East.
Leaders of Senegal, Niger and Nigeria confirmed to Mr. Guterres that they were on the brink of devastation.
While UN humanitarian operations are gearing up to help, they too are suffering the impact of rising food prices, including in East Africa where the cost of food assistance has increased 65 per cent on average, in the past year.
Breaking 'deadly dynamic'
The top UN official outlined four actions countries can take to break "the deadly dynamic of conflict and hunger," beginning with investing in political solutions to end conflicts, prevent new ones and build sustainable peace.
"Most important of all, we need to end the war in Ukraine," he said, calling on the Council to do everything in its power "to silence the guns and promote peace, in Ukraine and everywhere".
Secondly, he underscored the importance of protecting humanitarian access and essential goods and supplies for civilians, drawing attention to the members' "critical role in demanding adherence to international humanitarian law, and pursuing accountability when it is breached".
Third, he said there needed to be "far greater coordination and leadership" to mitigate the interconnected risks of food insecurity, energy and financing, while reminding that "any meaningful solution to global food insecurity requires reintegrating Ukraine's agricultural production and the food and fertilizer production of Russia and Belarus into world markets – despite the war".
Finally, it is "more necessary than ever" for donors must fully fund humanitarian appeals with official development assistance.
"Diverting it to other priorities is not an option while the world is on the brink of mass hunger…Feeding the hungry is an investment in global peace and security," said the Secretary-General.
In a world of plenty, no one should accept "a single child, woman or man" dying from hunger, including "the members of this Council", he concluded.
'Declaration of war' on food security
The head of the World Food Programme (WFP), David Beasley, spoke extensively of "the perfect storm" driving hunger, namely conflict, climate change and the COVID pandemic.
He said the failure by Russia to open the ports in southern Ukraine to grain and other agricultural exports, would be "a declaration of war on global food security, and it will result in famine and destabilization, and mass migration around the world."
He cited destabilizing dynamics in Mali, Chad, Malawi, and Burkina Faso; riots and protests in Sri Lanka, Indonesia, Pakistan and Peru; conflicts in Ethiopia and Afghanistan; drought and famine in Africa, and a "ring of fire around the world" as an escalating number of people continue "marching to starvation".
"Food security is critical to peace and stability" globally, he underscored.
The WFP chief said 276 million people are struggling to find food, and 49 million in 43 countries are "knocking on famine's door," which results not only in death but "unmatched migration," which destabilizes societies.
And while the "perfect storm" has resulted in a rise in food prices in 2022, he said that food availability would be the big concern in 2023.
Mr. Beasley stressed the importance of increasing production, opening Ukraine's ports and emptying its silos to stabilize markets and address the global food crisis.
"Act with urgency today," he told the Council.
Reversing prosperity
The Food and Agriculture Organization's (FAO) Director-General, Qu Dongyu, discussed the importance of people, peace, prosperity and the planet.
"Worldwide, prosperity is being reversed," he said. "There is less food security, health security and income" while inequality becomes greater.
He pointed to a "spike in acute hunger globally," with 2022 threatening even further deterioration.
While FAO has strengthened agri-food systems to save lives and protect livelihoods for the most vulnerable, "more needs to be done together," according to its top official, who called conflict "the single greatest driver of hunger".
Protect thy neighbour
Meanwhile, the Ukraine war is impacting the world with "historically high" food and energy prices, according to Mr. Qu – "putting the global harvest at risk".
He reminded that we "are neighbours on this small planet village. What happens to one affects us all" and flagged the need to prevent accelerated acute food insecurity in the coming months and years.
"We must protect people, agriculture food system and economics against future shock…increase sustainable productivity, [and] strengthen the capacity to deliver relevant services," said Mr. Qu.
'Play our part'
Nobody needs to go hungry "if we all play our part", he added, describing investing in agri-food systems as "more relevant than ever".
Ending his remarks with a poem in Chinese, the FAO chief said:
"The mountain is high. People depend on food to survive. We need to stay united, working cohesively to serve millions of people around the world".
How functional medicine can transform your life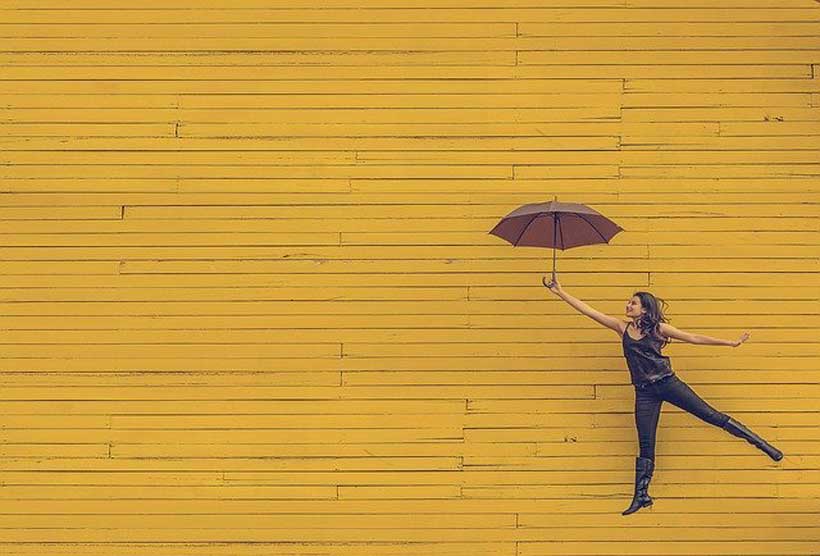 With an increased focus on functional medicine and lifestyle changes to prevent diseases, the market for global functional medicine is estimated at around $100 billion. It is indeed possible to change your body's health simply by making the best decisions related to food, mental health, sleep, physical activity and hydration.
Functional food
The production and consumption of functional foods are on the rise where food producers are adding collagen to products to make skin younger looking or adding protein for gym goers. Some international food brands have gone as far as increasing the Vitamin C, Omega – 3 and Vitamin B content in their food to increase energy, heart function, immune system effectiveness and productivity while reducing tiredness and fatigue to help people cope with demands of daily life. However, the best kinds of functional food focus on natural formats of food production and cause lower hormonal imbalances.
As showcased in a popular Netflix documentary, 'What The Health' – eating vegan food and switching lifestyles helped a US based woman to get rid of cancer. According to a report by WHO, many meats like bacon and sausage are carcinogenic to humans. Hence, the best format of eating is vegan. The documentary also showcased a woman on 14 medicinal tablets per day for diabetes curing her disease within a month simply by switching dietary habits to vegan. Perhaps preventing disease is not as difficult as people imagine. However, finding the right sources of information are getting harder as the internet presents conflicting opinions with similar ferocity.
Mental Health
The importance of mental health in preventing disease cannot be stressed enough. As the bestseller 'The Body Keeps The Score' by Bussel Van Der Kolk explains, trauma and stress can transform into physical symptoms. Sometimes trauma can translate to chronic neck pain, fatigue, asthma, digestive problems and constant muscle tension. Though these issues might not have an underlying physical cause and cannot be explained using MRI scans, they continue to persist in the body because of trauma.
Most often, talking about issues helps heal trauma and depression. Most people can only talk about issues with close loved ones. Research has proven that living with the community and building a healthy support system can actually prolong life. There are many start-ups in Silicon Valley using health-care technology to work on life extension, for instance – Cellularity, Altos Labs, Human Longevity and Samumed. However, few of these are working in an external environment. Research also shows people living with a close community have 50% lower odds of dying. Happiness directly affects longevity. Maybe the secret lies in going back to traditional formats of living which explain the increasing popularity of alternative living communities like Auroville in India, where there is no concept of money.
Exercise as functional medicine
According to research published by the Institute for Functional Medicine, sedentary activity can increase risk of cardiovascular disease. Health experts also say that engaging in physical activity can raise dopamine levels thereby causing an increase in overall mental health wellness. Exercising everyday can be revolutionary. Statistically, working out for 150 minutes per week can reduce the risk of diabetes by 58%. The benefits of working out are more real than most people realize. Moreover, due to time consuming demanding work lifestyles, most people are unable to take out the most basic time for working out.
Sleep cycle
According to bestseller, 'Why We Sleep' by Matthew Walker, sleep pressure can cause a buildup of adenosine in the brain affecting sleepiness. Caffeine can affect this sleepiness and thereby make people feel more tired when they wake up in the morning. While many modern monks including Robin Sharma suggest that sleeping for four hours might be enough, ancient tribes where electricity is still not prominent sleep for seven to eight hours per day followed by a short nap in the afternoon. Evolutionarily, our body is prepared to sleep around eight hours a day. Sleeping sharpens memory and reduces the risk of Alzheimer's disease. It is crucial to sleep well at night for a sustainable life, even in old age.
Hydration
Water is a big factor in reducing aging. Most people today have hydration apps on their phones to remind them to drink water. Drinking water can help reduce the amount of toxins in the body and can lower the risk of immune system disease. Some ailments like kidney stones are caused specifically because of not drinking sufficient water.
Conclusion
In the age where most people are learning to believe in science and medicine, it is common to feel like our health is not in our own control. Research shows that using functional medicine, our health is within our control and most diseases including cancer can be prevented. Since people imbibe habits like eating, drinking water, sleeping, exercising and focusing on mental wellbeing mostly by observing their parents, by the time children grow up these habits become subconscious. The first step is to break free from old patterns, put them into question and formulate healthier habits. Causing a lifestyle shift might be hard but preventing disease is easy.
First international day spotlighting women working in the maritime industry
The first ever International Day for Women in Maritime kicked off its inaugural celebration on Wednesday with a seminar to "take stock and identify areas where improvement is needed", the top UN official representing seafarers said.
"Women account for just 20 per cent of the workforce in the maritime authorities of Member States and 29 percent…across subsectors in the maritime industry," International Maritime Organization (IMO) chief Kitack Lim told the virtual Symposium on Training-Visibility-Recognition: Supporting a barrier-free working environment for Women in Maritime.
Noting that these numbers are "significantly higher than those at sea, where women make up as little as two per cent of the workforce," he added, "we can and must do better".
Gender inclusivity commitment
The day intends to celebrate and promote the recruitment, retention and sustained employment of women in the maritime sector.
By raising the profile of women in maritime, IMO is strengthening its commitment to the fifth Sustainable Development Goal 5 (SDG5) of gender equality while addressing gender imbalances in maritime.
"IMO is committed to gender inclusivity," underscored Mr. Lim.
Ample evidence supports that investing in women is the most effective way to lift up communities, companies, and even countries. Countries with more gender equality, enjoy better economic growth.
Progress for all
For over three decades IMO has been working to address the gender imbalance in its maritime programme.
"We have committed to this important cause – and we are seeing these efforts bear fruit," said Mr. Lim.
As enshrined in the Sustainable Development Goals, or SDGs, women in the maritime workforce is a benefit for everyone.
The IMO chief outlined the need for "creative thinking to navigate maritime towards a more sustainable, more diverse, and more inclusive green future," which requires "the brightest minds to address the challenges" thrown up by decarbonization and digitalization.
"People must be empowered to participate in discussions about maritime's future, irrespective of gender," he said, calling collaboration "the best pathway to find optimal solutions".
"I am pleased that there are more women in our sector than in the past – as well an increasing number of diversity champions and allies".
Targeting equality
Across the world, IMO has helped to establish eight thriving Women in Maritime Associations (WIMAs): three in Africa and one each representing Arab States, Asia, the Caribbean, Latin America and the Pacific.
There women can gain technical expertise via IMO-funded opportunities at the IMO International Maritime Law Institute, Women in Port Management course and most recently the Maritime SheEO leadership accelerator programme, which was launched in March.
"We must build on this progress," said Mr. Lim.
Revealing data
Despite the challenges of the COVID pandemic, IMO was able to conduct a global survey that lays bare the sector's gender gap.
The 2021 IMO-Women's International Shipping and Trading Association (WISTA) Women in Maritime Survey Report details the proportion and distribution of women working in the maritime sector from IMO Member States and the maritime industry.
Launching the publication, he said gender diversity in maritime was "extremely fragmented by sector".
"Benchmarking the current state of the sector is vital to measure where we are, and where we need to go," added the IMO chief.
"By actively empowering women with the requisite skills, maintaining a barrier free working environment, we create truly sustainable systems of gender equality." 
Respect for migrants at sea
Meanwhile, the Inter-Agency Group on Protection of Refugees and Migrants have called upon States to investigate and prosecute abuses committed against migrants who are being smuggled on board vessels at sea, including in transit and destination countries.
In a joint statement, UNHCR, IOM, OHCHR, UNODC, UNICEF and the UN Special Rapporteur on the Rights of Migrants, recalled that people take to the seas across the world's regions in search of dignity, safety and refuge.
The drivers are complex and without safe and legal alternatives, people are increasingly compelled to turn to smugglers and traffickers for irregular migration across the seas, who frequently have little regard for human life.
Against this backdrop, the group called upon all States to create the conditions that respect the human rights of people rescued at sea on their territories.