#InvestEU: European support for climate-related research by Kemira Oyj
The European Investment Bank (EIB) has signed a USD 49.3 million (EUR 40 m) loan with global chemicals company Kemira Oyj, headquartered in Finland. The loan was made possible by the European Fund for Strategic Investments (EFSI), the central pillar of the Investment Plan for Europe, which was launched by the EIB Group and the European Commission to boost the competitiveness of the European economy.
Kemira will use the financing to boost its investments in research, development and innovation in chemical applications and technical solutions for water treatment, pulp and paper chemicals, and other chemicals. The aim of the project is to develop new products and technologies for the pulp and paper industry, municipal and industrial waste-water treatment as well as the mining industry. The R&D programme will be implemented in Kemira's existing R&D centre located in Espoo, Finland, where highly specialised jobs will be maintained through the programme.
European Commission Vice-President Jyrki Katainen, responsible for Jobs, Growth, Investment and Competitiveness, said: "The €40 million loan signed today by the European Investment Bank under the Investment Plan for Europe demonstrates both the EU's and Kemira's commitment to investing in the circular economy and minimising waste generation, as well as delivering growth and job opportunities. With this EU-backed financing, Kemira's R&D capabilities are reinforced to develop new products and methods for treating waste water and to research innovative solutions for example in the paper and pulp as well as mining industries."
Vice-President Alexander Stubb, responsible for EIB-lending in Northern Europe, said: "Everyone knows that natural resources are limited and that we have to make optimal use of them. The research, development and innovation programme proposed by Kemira will enable industries that use a lot of water to implement more circular economy-focused models, thus mitigating climate change."
Supporting projects like Kemira, is part of the European drive to promoting a circular economy, where the value of products, materials and resources is maintained in the economy for as long as possible, and the generation of waste is minimised – a key EU policy priority. The EIB, together with the European Commission, supports the Member States in their transition towards a circular economy by providing finance and advisory services for such projects. During the last five years the EIB has co-financed EUR 2.4 billion of circular economy projects with a positive impact on sustainable and economic growth, competitiveness and employment around Europe and beyond.
Renewables Can Lead the World's Response to Climate Change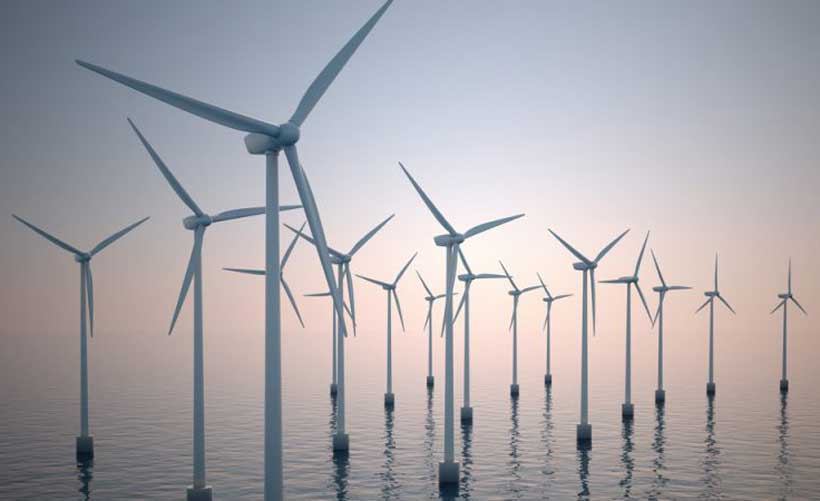 The International Renewable Energy Agency (IRENA) will deliver a clear message to policy makers, civil society leaders and business decision makers in New York during the 74th Session of the UN Assembly and the Climate Action Summit next week. The Agency will reinforce the fact that limiting climate change within the 11-year time frame specified by the Intergovernmental Panel on Climate Change (IPCC) is possible, but global energy investments must pivot away from fossil fuels and into low-carbon technologies such as renewables.

IRENA Director-General Francesco La Camera will participate in a series of high-level discussions from 22 – 24 September, involving heads of state and global decision makers from the worlds of policy, diplomacy and business. Mr. La Camera will engage on issues related to renewable energy investment and finance, the energy and climate resilience needs of small island developing states, progress towards the achievement of the Sustainable Development Goals and the role of youth in climate change.
As a central theme of his participation, the Director-General will put forward the case that renewable energy, coupled with energy efficiency, represents the only plausible and ready instrument to address carbon emissions. This message will anchor a campaign entitled 'It's Possible' emphasizing that renewable energy can lead the world into a new age of sustainable development whilst urgently addressing climate change.

The campaign supports UN Secretary-General António Guterres calls for leaders to come to New York with concrete, realistic plans to enhance their Nationally Determined Contributions by 2020 in line with reducing greenhouse gas emissions by 45 per cent over the next decade, and to net zero emissions by 2050. IRENA believes Nationally Determined Contributions can be significantly more ambitious and play a leading role in accelerating renewable energy development.

IRENA's role in transforming energy systems on small island developing states will feature at the Climate Action Summit during which Mr. La Camera will make an important intervention. IRENA's SIDS Lighthouses initiative 2.0 launched at last year's UN General Assembly aims to enable a deeper transformation of SIDS energy systems by leveraging investment support. The initiative will serve to strengthen climate resilience and contribute to the attainment of the sustainable development goals.
Additionally, the Agency will present the findings of a new climate investment report highlighting the need for global energy investments to overwhelmingly pivot away from fossil fuels towards low-carbon technologies including renewables in the coming decades.
IRENA is expected to sign a number of agreements further strengthening its cooperation with intergovernmental organisations as it looks to move closer to on-the-ground implementation in partnership with member states.
Global value chains and development in sub-Saharan Africa
Some 40 postgraduate students, faculty members and international researchers have been exposed to the theoretical underpinnings of the role of industrialization and global value chains (GVCs) and learnt to apply the analytical frameworks to the sub-Saharan African region.
A two-day workshop was organized by the United Nations Industrial Development Organization (UNIDO) and the Policy Research on International Services and Manufacturing (PRISM) Institute at the School of Economics, University of Cape Town.
A key component of the workshop was the use and analysis of data indicators and tools which can facilitate evaluation of industrial competitiveness and country participation within global and regional value chains. The focus was on introducing participants to the newly developed UNIDO Industrial Analytics Platform (IAP) through a set of interactive learning sessions.
The second day of the workshop focused on the past and current experience of sub-Saharan Africa in industrialization and GVC participation, as well as the policy lessons for the region. One particular emphasis was on the need to promote regional integration to facilitate regional value chains and increase engagement with key multinational enterprises that are coordinating the targeted GVCs.
The workshop in Cape Town was the second of a series of pilot capacity-building activities delivered by making extensive use of the IAP. The first was delivered to a group of 40 policymakers from the Thai government in July 2019.
The Industrial Analytics Platform (IAP) can be accessed free of charge here.
UN human rights report shows rise in reprisals against activists, victims
Cases of intimidation and retaliation against victims, civil society and activists who cooperate with the United Nations are on the rise, a new report from the UN Human Rights Office reveals.
The study documents incidents from nearly 50 countries, such as the detention and imprisonment of activists, and the filming of participants at meetings, including on UN premises, without their consent.
Andrew Gilmour, UN Assistant Secretary-General for Human Rights, said there are also cases of authorities threatening and harassing relatives of activists.
"Some governments seem prepared to go to almost any lengths to punish people who cooperate with us. This may actually underscore the justice of the victims' causes," he said.
The report covers the period from 1 June 2018 to 31 May of this year. It also notes misuse of online spaces to promote hate speech, cyberbullying and smear campaigns, particularly against women and lesbian, gay, bisexual, transgender and intersex persons.
Mr. Gilmour expressed concern over the continued trend in the use of national security arguments and counter-terrorism strategies as justification for blocking access to the United Nations.
"Reported cases include individuals or organizations being charged with terrorism, blamed for cooperation with foreign entities or accused of damaging the reputation or security of the State. These have also been used to justify restrictions on foreign funding," he wrote in the report's conclusions and recommendations.
"A disproportionate number of cases of enforced disappearance or detention, many which have been deemed arbitrary by United Nations experts, relate to these national security arguments. This is a worrisome trend that I have addressed publicly, including in my previous report, and, regrettably, it continues."
He said the UN will continue to strengthen its response to these developments, including through improved reporting on allegations. However, he added, the onus remains on countries as "Member States must be accountable for their own actions and practices, and provide remedy when reprisals occur."