Digital Single Market: Travel with your online content across the EU
The new rules oblige paid online content providers to offer the cross-border portability feature to their subscribers who are temporarily in the EU
From 1 April 2018 onwards, Europeans will be able to access the online content that they have subscribed to at home, wherever they are in the EU.
The aim of the Regulation on the portability of online content services that enters into force on 1 April, in all EU Member States, is to ensure that Europeans who buy or subscribe to films, sports broadcasts, music, e-books and games in their home Member State are able to access this content when they travel or stay temporarily in another EU country.
Providers of online content services will also benefit from the new rules. They will be able to provide cross-border portability of online content to their subscribers without having to acquire licences for other territories where the subscribers stay temporarily.
Removing the boundaries that prevented Europeans from travelling with digital media and content subscriptions is yet another success of the Digital Single Market for citizens, following the effective abolition of roaming charges that consumers all over Europe have enjoyed since June 2017.
These new rules directly respond to new behaviours and habits amongst European citizens using new technologies. For example, consumer spending on video subscription services rose by 113% per year between 2010 and 2014, and the number of users by 56% between 2014 and 2015. It is also estimated that at least 29 million people, or 5.7% of consumers in the EU, could make use of cross-border portability, and many more in the future – up to 72 million people by 2020.
In addition, almost 60% of young Europeans say that being able to travel with their subscriptions is an important factor in choosing to subscribe to online services.
Making portability a reality addresses this concern, and in turn, will help service providers increase the numbers of subscribers.
Most IoT Solutions Fail – But Six Are Primed for Worldwide Adoption and Impact
More than $1.2 trillion will be spent on internet of things (IoT) solutions over the next four years, notwithstanding that three-quarters of IoT projects currently fail. New analysis released today by the World Economic Forum, the International Organization for Public-Private Cooperation, aims to help governments and companies think more strategically about which IoT solutions can generate the greatest impact and return on investment.
The Centre for the Fourth Industrial Revolution and a community of experts analysed more than 200 case studies, and corresponding solution sets, of IoT technologies successfully tested and deployed around the world. IoT solutions in six thematic clusters were identified to be among the most impactful and scalable:
Early warning and disaster prevention
Worker safety, well-being and efficiency
Health monitoring and patient treatment
Transport of goods and people
Crop and livestock management
Management of finite natural resources (energy, water)
"IoT has the potential to unleash new economic opportunity and dramatically improve the quality of life of billions of people – but this future is far from guaranteed. Without a more strategic focus and roadmap, we risk squandering trillions of dollars in public- and private-sector investment in the years ahead," said Jeff Merritt, Head of IoT and Connected Devices at the World Economic Forum. "By focusing attention on tried-and-tested solutions, we can reduce the risk associated with these new technologies and enable more consistent, positive impact."
Robots won't take all jobs
Contrary to growing concerns about the potential of automation to displace labour, the IoT solutions highlighted in the analysis focus on enhancing the productivity of workers, not replacing them. For example, in the healthcare sector, a shortage of doctors has prompted concern from India to the United States. IoT solutions that enhance preventive care and the early detection of health conditions are among the most impactful and scalable solutions to date. In agriculture, where food security remains an ever-present global challenge, IoT technologies can potentially help workers optimize the use of water and fertilizers, or manage livestock.
Asia tops IoT spending, sees as solution to growing concerns
The bulk of highly impactful and scalable IoT solutions address pressing needs in China and the broader Asia region, notably with regard to a growing elderly population and rapid urbanization. According to United Nations data, East Asia is ageing faster than any other region of the world. From 1990 to 2017, the population over age 40 in East Asia grew from 28% to 48%. In parallel, Asia is witnessing an unprecedented move of population from rural to urban communities. In China, for example, the urban population has increased by 500 million people in the past three decades. These trends are placing increasing pressure on healthcare systems and urban infrastructure — areas where IoT has proven incredibly valuable. Not surprisingly given this finding, the Asia region currently leads the world in IoT spending.
Smart cities and manufacturing most visible, but not clear-cut solutions
Despite a proliferation of IoT technologies in smart cities and manufacturing, experts were divided on the potential impact and scalability of these solutions. Smart city solutions that focus on system-wide efficiencies – such as monitoring real-time electricity consumption to optimize power grids – appear to hold the greatest promise in the short term.
In the manufacturing sector, IoT technologies that improve worker well-being stood out above solutions that focus exclusively on enhancing system operations. These worker-centric solutions include using IoT technologies to optimize workplace conditions, including temperature, lighting and air quality, and the use of wearable technologies to monitor the health conditions of workers, thereby reducing the risk of accidents and helping to optimize the performance of employees.
"Having employees who are healthy both physically and mentally and can work energetically is an important competitive advantage for companies," said Hiroaki Kawamura, head of Digital Development at Suntory. "We applaud the World Economic Forum for this important work and are proud to contribute to this work through our partnership with the Centre for the Fourth Industrial Revolution."
Invisibility Cloaks Step out of the Shadows as one of 2018's Top Emerging Technologies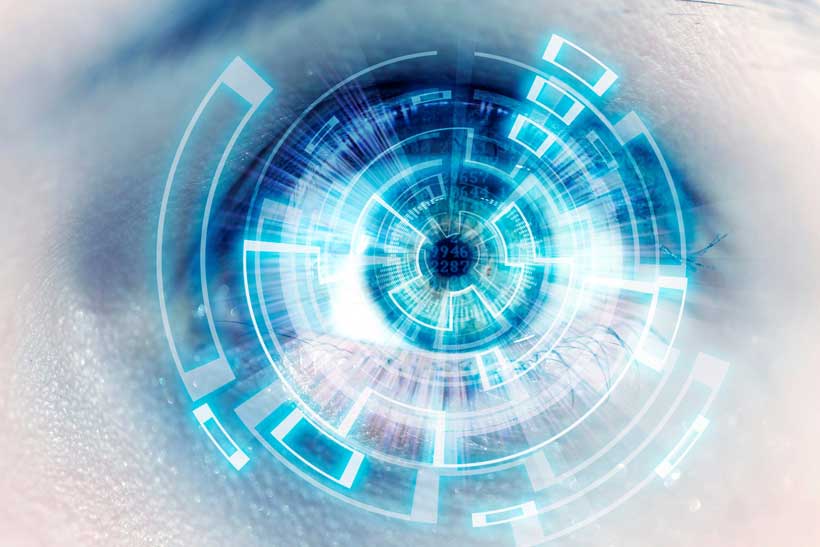 The World Economic Forum today releases its annual list of top ten emerging technologies that have the most potential to deliver transformational changes to societies and economies in the next three to five years.
The list was compiled by members of the World Economic Forum's Expert Network in collaboration with Scientific American. Its purpose is to draw attention to the fact that many technologies that once would have belonged firmly in the realm of science fiction are now on the cusp of entering everyday usage.
This year's top ten emerging technologies are:
Augmented Reality Everywhere: Will transform the work of surgeons, architects and factory workers, not to mention making visits to the museum more compelling than ever
Advanced Diagnostics for Personalized Medicine: Genome sequencing and machine learning have revolutionized our understanding of cancer, brain disorders and other diseases
AI for Molecular Design: Researching new materials, whether for drugs, energy generation or crop improvement purposes, has never been faster, or more efficient
AI Systems to Argue and Instruct: Alexa and Siri's successors will give you advice – and even argue with you
Implantable Drug-Making Cells: By making cellular implants 'invisible' to the immune system, we can use them to fight cancer, heart failure and other diseases
Gene Drive: Altering species through gene editing could help us defeat malaria or protect our coral reefs; but questions remain about its potential misuse
Algorithms for Quantum Computers: Quantum computing has struggled to live up to its hype match: new algorithms could be about to change that
Plasmonic Materials: Plasmonics are light sensitive materials that make great sensors. New developments in nanomaterials could soon see them helping us harvest energy, fight cancer and make ourselves invisible
Lab-grown meat: eating tasty and affordable beef, chicken and fish grown from stem cells could help eliminate one of the largest sources of greenhouse gas emissions
Electroceuticals: electrical impulses are already used to treat epilepsy and depression. New breakthroughs could see it used to tackle obesity, opioid withdrawal, autoimmune disorders and other conditions.
The emerging technologies will be discussed during a number of panel discussions and working sessions at the World Economic Forum's Annual Meeting of the New Champions, which is taking place in Tianjin, People's Republic of China on 18-20 September. The purpose of the meeting, which is focused on science and technology in the Fourth Industrial Revolution, is to focus leaders' efforts on ensuring that emerging technologies are used to benefit society and that they remain human-centred.
"As societies grapple with the impact of the Fourth Industrial Revolution, it is crucial to stay ahead of the curve of new technological breakthroughs that may radically transform our lives. The wide range of experts contributing to this effort provides a unique perspective on the potential benefits and risks associated with these technologies," said Stephan Mergenthaler, Head of Knowledge Networks and Analysis, World Economic Forum.
"Scientific American, which since 1845 has chronicled the innovations that shape the world, is pleased to partner again with the World Economic Forum in identifying the Top Tech Emerging Technologies of 2018," says Mariette DiChristina, Editor in Chief and Chair of the Steering Committee for the 2018 list. "Understanding rapidly emerging technologies, and the opportunities and challenges they raise, helps us in working together to ensure that society ultimately benefits."
AI Supremacy: Winning in the Era of Machine Learning- Book Review
Wagner and Furst exhaustively explore the inner workings and implications of AI in their new book.  Each chapter focuses on the current and future state of AI within a specific industry, country or society in general.  Special emphasis is placed on how AI will shape the domestic, diplomatic and military landscapes of the US, EU and China.
The first half of the book tackles AI as it pertains to commerce.  There are chapters on globalization, manufacturing, finance, the sciences and communication.  Each talks about how AI is disrupting the sector and the jobs attached to said sector, then broaches plausible future scenarios (and problems).  Comfortingly, the authors tend to relay a message of AI complementing, not eliminating, workers in the workplace for the foreseeable future.  There are examples given of lawyers using software to sift through paperwork and robots handling some of the most tedious and dangerous parts of factory work- under the supervision of humans.
The second half of the book discusses the political implications of AI; this is the more pessimistic half.  The two authors warn of the dangers of autonomous weapons, Orwell-esque surveillance state and of an explosion in cybercrime by both state and non-state actors.  Wagner and Furst have as a major theme in this section the glaring lack of government oversight of this superhuman technology.  At their best, regulators are playing catch-up on issues of safety, privacy and ethics; at their worst, bureaucrats are completely ignoring AI that is revolutionary in the truest sense of the word.
AI Supremacy focuses a lot on the rat race between nations and corporations.  To this point, governments have largely let tech titans, such as AliBaba and Amazon, take the lead in R&D.  The G-20 nations are now starting to devote funding and attention to developing their own AI and setting international norms.  Wagner and Furst write extensively about such efforts being established in the US, EU and China (which has a dedicated chapter).  Lesser attention is paid to the scientists in Russia, India, Korea and Japan.
The book doesn't claim to have all the answers to humanity's existential queries on AI.  Rather, it is more of a primer for how to think and talk about this sci-fi-come-approaching-reality.  This tome is a great resource for politicians, entrepreneurs, scholars and ethicists to research short and long-term trends in AI and where humanity fits into this brave new world.