Access to Education, Skilled Jobs Creation Can Accelerate Poverty Reduction and Inequality in South Africa
Accelerating poverty and inequality reduction will require a combination of policies that promote inclusive growth through boosting access to education and skilled jobs creation, according to a recently released report produced jointly by the World Bank, South Africa Department of Planning, Monitoring and Evaluation (DPME) and Statistics South Africa (Stats SA).
The report, Overcoming Poverty and Inequality in South Africa: An assessment of Drivers, Constraints and Opportunities, documents the progress the country has made in dealing with poverty and inequality since the dawn of democracy in 1994. It provides an analysis of the different forms of poverty and inequality drivers and constraints, as well as opportunities presented particularly by the labor market. Where applicable, South Africa is compared to peers in terms of income levels.
"Government has a huge interest in finding effective and sustainable solutions to the problems of poverty and inequality in our country," Dr. Nkosazana Dlamini-Zuma, minister in the Presidency for Planning, Monitoring and Evaluation, said during the recent report launch.
The report comes at a time where the country is facing the triple challenge of persistently high poverty, inequality and unemployment, despite much progress made by the government in tackling this challenge since 1994. In 2015, 55% of the population South Africans were poor, living below the national upper-bound poverty line of ZAR 992 per person/per month. In addition, with a per capita consumption Gini coefficient of 0.63 in 2015, South Africa is one of the most unequal countries in the world. Furthermore, unemployment reached 27.7% in the third quarter of 2017.
The report finds that although poverty in South Africa has fallen since 1994, it remains high for an upper middle-income country at 18.8% in 2015, when using the international poverty line of $1.90 per day. In contrast, per capita consumption inequality is stubbornly high and has increased since 1994. Not only does South Africa lag its peers on levels of inequality and poverty, the report notes that it also lags peers on the inclusiveness of consumption growth. The consumption expenditure growth of the bottom 40% of the population between 2006 and 2015 was lower than that of the total population and below growth in other middle-income countries.
Use of different dimensions of inequality shows that, by any measure, South Africa is one of the most unequal countries in the world. Wealth inequality is very high in South Africa, even higher than consumption inequality, and has been growing over time, the report shows. The richest top 10%account for 71% share of household wealth, while the bottom 60% account only for 7% of the net wealth, according to the report. Similar statistics for Organisation for Economic Co-operation and Development (OECD) countries suggest that, on average, the top 10% of the wealthiest households own 50% of total wealth, while the bottom 60% own only 13%. Ownership of financial assets features prominently among the factors that influence wealth inequality, the report says, and race and human capital (education) have very high returns for wealth generation, even higher than in the case of income or consumption inequality.
The report also finds that wage inequality is also very high, compounded by heavy polarization between two extremes. South Africa's obstinately high wage gaps are associated with the skills premiums and differences between unskilled, semi-skilled, and high-skilled workers. The report argues that South Africa has a skills mismatch and a structural unemployment problem with many workers who do not possess the skills employers demand. This has resulted in high demand for high-skilled workers and the subsequent increase in their wages while the wages for semi-skilled workers has stagnated, leading to a tremendous wage polarization and the emergence of a "missing middle" which has contributed to the increase in wage inequality.
According to simulations done in this study, at the current economic growth trajectory of 0.3% in 2016/2017, South Africa will not create sufficient jobs to reach its target outlined in the National Development Plan to eliminate poverty and inequality by 2030. The report calls for interventions that simultaneously stimulate growth and reduce inequalities, arguing that they are likely to have much more impact than interventions that only stimulate growth or only reduce inequalities.
"We see from this report that improving the lives of the poor could be achieved through creating quality jobs and providing better earning opportunities through developing skills and raising labor productivity," said Paul Noumba Um, World Bank Country Director for South Africa. "As the World Bank we stand ready to support South Africa in its efforts to tackle the triple challenge of high poverty, high inequality, and high unemployment."
The report also shows that the nature of drivers of poverty and inequality has changed over time with the role of skills and labor market factors growing in importance while the role of gender and race, though still important, having declined. Labor market incomes were an important source of poverty reduction between 2006 and 2015 with 58.3% of the poverty falling due to the labor income increase. Furthermore, the report notes an improvement in skills and education were instrumental for poverty reduction in South Africa, although returns to education, especially to the semi-skilled occupations, have been decreasing in recent years.
Africa, no longer the Dark Continent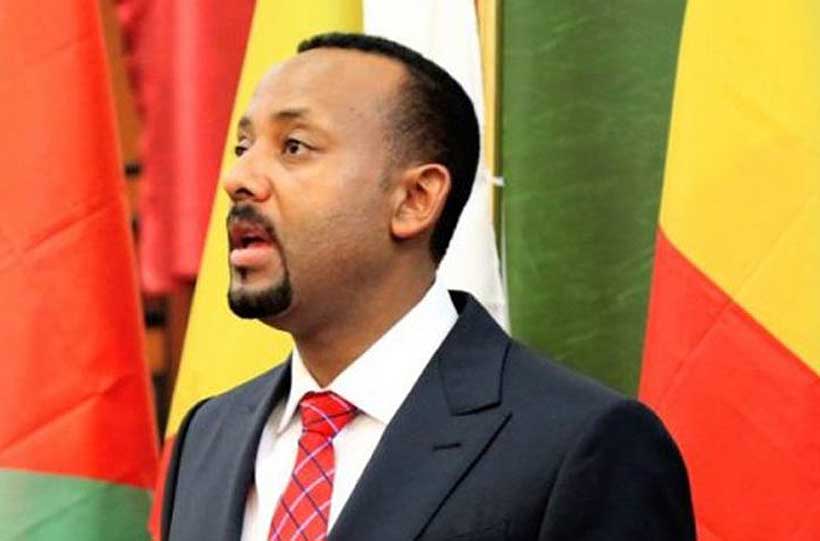 Ethiopian PM, Abiy Ahmed was awarded the 2019 Nobel Peace Prize. He is the 12th winner from Africa. The Nobel Committee stated, that Abiy had been awarded the Nobel for his efforts towards resolving the border conflict with Eritrea (in September 2018, Abiy and Eritrean President Isaias Afwerki signed a peace deal in Jeddah).
A border war in the years between 1998 and 2000, had resulted in the deaths of a 100,000 people, was responsible for the displacement of over a million people and the splintering of many families. The agreement has helped in reducing tensions between both countries and has led to a number of other important steps; it has paved the way for air connectivity (Ethiopian Airlines resumed its flight from Addis Abbaba to Asmara, the capital of Eritrea after two decades), resumption of communications between both countries (telephone lines had been disconnected in 1998), reduction of military hostilities and most importantly reuniting of families.
Abiy's reaction
While reacting to the Nobel Committee's decision, the Ethiopian Prime Minister said that this reward was not merely for Ethiopia, but the whole of Africa, and hoped that leaders in the region would work towards peace building.
Said the Ethiopian PM:
'…It is a prize given to Africa, given to Ethiopia, and I can imagine how the rest of Africa's leaders will take it positively to work on the peace-building process in our continent."
Focus on Ethiopia due to economic growth
It would be pertinent to point out, that in recent years,the outside world has begun to take note of Ethiopia, for its economic progress – in spite of numerous political challenges.
In recent years — almost a decade— the country's economic growth was estimated at a whopping 10% according to International Monetary Fund (IMF) estimates. In 2018, Ethiopia's growth was estimated at well over8% (8.5), and was the fastest growing economy in Africa.One of the key factors for Ethiopia's impressive economic performance, has been the shift from agricultural sector to Industry and Service sector along with favourable demographics.
Reforms introduced by Abiy Ahmed
Political Sphere
Abiy's election has generated immense hope, as he has seemed genuine in his commitment to political and economic reforms. During his tenure, a number of political prisoners have been released. There is also a reasonable amount of press freedom. There have been no arrests of journalists ever since he has taken over (2018 was the first year since 2004, when not a single journalist was arrested).
Abiy's reforms – both political and economic – are significant, because in many countries which have made economic progress, leaders have exhibited authoritarian tendencies. In many countries with economic promise, leaders have also failed to bite the bullet, as far as big bang economic reforms are concerned. Abiy on the other hand, has reiterated his commitment to reforms.
Economic Sphere
In September 2019, Abiy Ahmed unveiled his vision for economic reform titled 'Home grown Economic Reform', which focuses on drawing greater public sector participation, reducing debts and enhancing foreign exchange reserves. While speaking on the occasion of the launch of the roll out of his government's agenda, Abiy emphasized on the fact, that this is holistic pro-job, pro-growth, and pro-inclusivity
Privatization of a number of state run enterprises, such as Ethiopian Airlines, Ethiopian Electric Power Corporation, and the sole telecom provider, Ethio Telecom, has also been high on the agenda of Abiy Ahmed, ever since he has taken over.
Challenges
This is not to say that all is well in Ethiopia. In June 2019, Ethiopia faced two attacks, one in the Amhara regional capital of Bahir Dar and the other in the federal capital of Addis Ababa. While Abiy Ahmed has made efforts towards reducing acrimony in the country's polity, there are still numerous ethnic divisions, and a large number of political players are seeking to cash in on these schisms.
Expectations from Abiy Ahmed are sky high, and the country faces numerous debts. While his agenda for reforms is well intentioned, and does represent a significant break from the fast, it is rather ambitious and it remains to be seen whether stakeholders involved in the implementation will be in sync with the PM.
Africa no longer the Dark Continent
For very long, many western commentators have consistently adopted a patronizing approach towards Africa. The Nobel Award to the Ethiopian PM comes at an interesting time. At a time when the whole world is becoming insular, 54 African countries have signed the AFCTA (African Continental Free Trade Area) agreement. AFCTA. This is the world's largest free trade agreement since the World Trade Organisation, WTO)
AFCTA is a crucial step towards strengthening intra-regional trade linkages, and connectivity. AFCTA has the potential of connecting over 1 billion people, creating a bloc of over 3 Billion USD and pushing Intra-Africa trade by upto15-25% by 2040 (as of 2018, intra -regional trade was less than 20%).
It would be pertinent to point out, that the Ethiopian PM who on repeated occasions has reiterated his commitment to Pan-Africanism, has been one of the fervent backers of AFCTA.
Africa is also being viewed as the world's next manufacturing hub (China has already moved in a big way, though of course many countries are looking to other alternatives). Political stability and investor friendly policies off course are imperative.
Conclusion
One hopes, that other leaders in Africa follow Abiy's footsteps in focusing on economic and political changes which could pave the way for sustainable growth and prosperity.
For long, the world's attention has been driven by a Western narrative, in recent years Africa along with Asiahas begun to draw attention, due to its economic rise.If Africa can get its act together, and growth, in countries like Bangladesh and Vietnam is sustained, we could witness the rise of new Non-Western groupings (consisting of developing countries from different regions). Such groupings will not be driven by geo-political compulsions, geographic proximity or sheer size, but by economic consideration and could play a pivotal role in shaping a new narrative, while promoting globalization, connectivity and free trade.
Who is Ethiopian Premier Abiy Ahmed, winner of 2019 Nobel Peace Prize for Eritrea Accord?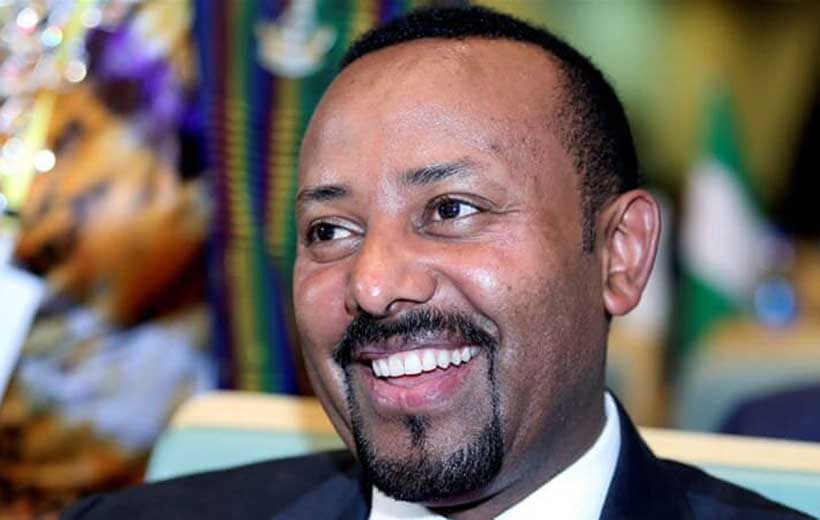 Ethiopian Prime Minister Abiy Ahmed has been crowned the winner of the 2019 Nobel Peace Prize for "his efforts to achieve peace and international cooperation" with his neighbor, Eritrea, beating 16-year-old climate activist Greta Thunberg.
The prize was awarded on Friday for "his efforts for peace and international cooperation and for his decisive initiative to resolve the border dispute with Eritrea". He has been accredited by the Norwegian Nobel Committee with ending the two-decade-long conflict between Ethiopia and Eritrea as they announced the award in Oslo on Friday night.
"When Abiy Ahmed became Prime Minister in April 2018, he made it clear he wishes to resume peace talks with Eritrea," the committee said.
"In close cooperation with the President of Eritrea, Abiy Ahmed quickly worked out the principles for a peace agreement to end the long no peace stalemate between the two countries."
Ahmed collaborated with Eritrean President Isaias Afwerki on a peace deal to end two decades of conflict and restored relations in July 2018 after years of hostility.
Since he took the reins of the second-most populous country in Africa in April 2018, the forty-three-year-old politician, also, lifted "state of emergency" in the country, granted amnesty to thousands of political prisoners, ended media censorship, legalized once-banned opposition groups, dismissed military and civilian leaders suspected of corruption and greatly increased the influence of women in Ethiopian political and community life ".
The country has one of the world's few "gender-balanced" Cabinets and a female president, a rarity in Africa.
And for the first time, Ethiopia had no journalists in prison, media groups noted last year.
A statement from Prime Minister Ahmed's office said that since taking office in 2018 he has made "peace, forgiveness, and reconciliation essential elements of his administration".
"This victory and recognition is a collective victory for all Ethiopians and a call to strengthen our determination to make Ethiopia the new horizon of hope, a prosperous nation for all," the statement added.
More recently, it has expanded its program of opening up a largely state-controlled economy and is now putting all its weight behind it to hold inclusive legislative elections in May 2020.
This year's peace prize was the 100th to be awarded. According to the Nobel Institute, 301 candidates were vying for this year's Peace Prize, making it the fourth highest prize ever. The record was 376 candidates in 2016. However, the list of candidates is revealed only 50 years after the awarding of the prize.
His supporters trust in his inexhaustible personal ambition to move the country forward. "I always told my friends: When this guy goes to power, you will see huge changes in Ethiopia," says businessman Tareq Sabt, a close friend of the Prime Minister.
"We were fetching water from the river"
Born from a Muslim father and a Christian mother in a small town in the center west, Beshasha, Abiy Ahmed "grew up sleeping on the floor" in a house that had neither electricity nor water. "We were fetching water from the river," he said in a September interview with Shepher FM radio, adding that he had only discovered electricity and asphalt after the age of 10 years. He holds master degrees in business administration and transformational leadership and a Ph.D. in traditional conflict resolution.
As a teenager, he became involved in the armed struggle against Mengistu Haile Mariam's regime. The young man, a radio operator, taught there by necessity the language of the Tigrayans, the ethnic group with a large majority in this struggle which will form the hard core of the regime after the fall of Mengistu in 1991.
Linear Ascension
He, then, began a linear rise in the ruling coalition, the Ethiopian People's Revolutionary Democratic Front (EPRDF), first in the security apparatus, then in politics.
He climbed the ranks of the army to become a lieutenant-colonel and in 2008 will be one of the founders of the National Intelligence Agency (INSA). In 2010, he swapped the uniform for the politician costume. He became a member of the Oromo party, a member of the ruling coalition and, in 2015, Minister of Science and Technology.
At the end of 2015, a popular anti-government protest movement grew in the two main communities of the country: the Oromo, where Abiy Ahmed was born, and the Amhara.
He's the only one who could save the EPRDF
The movement, although violently repressed, eventually carried off Prime Minister Hailemariam Desalegn, symbol of a coalition unable to provide answers to the aspirations of youth. In desperation, the EPRDF appointed Abiy Ahmed to save the situation, making him the first oromo to hold the post of prime minister. "It's the only one who could save the EPRDF," said Mohammed Ademo, a journalist who accompanied Abiy Ahmed on his first visit to the large Ethiopian diaspora in the United States in 2018. "My feeling is that he has been preparing for this moment all his life.
In fact, once in power, he multiplied the initiatives on the regional scene. In addition to the dramatic rapprochement with Eritrea, a nation that shares deep ethnic and cultural ties with his country, thus, conflict separated their families, complicated geopolitics, and claimed more than 80,000 lives, he played an important mediating role in the Sudanese political crisis and tried to revitalize the fragile South Sudanese peace agreement.
Grenade attack
In mid-2018, he was targeted by a grenade attack at a rally in Addis Ababa. A large group of soldiers confronted him in his office in what he called an attempt to derail his reforms. During his interview on Sheger radio, he said: "There have been many attempts so far, but death did not want to come to me."

The prize, consisting of a gold medal, a diploma and a check of 9 million Swedish crowns (approximately 830,000 euros), will be awarded in Oslo on 10 December, the anniversary of the death of its founder, the industrialist and philanthropist Alfred Nobel (1833-1896).
In a will written a year before his death, the inventor of dynamite had wished to see rewarded "those who over the past year have rendered humanity the greatest services."
As a reminder, Nadia Murad and Denis Mukwege jointly won the award in 2018. Murad, a 26-year-old Yazidi woman, became the voice and face of those who survived the sexual violence perpetrated by the terrorist group "ISIS". Dr. Mukwege, aged 64, is a Congolese gynecological surgeon who has treated thousands of women in her war-torn country.
Since 1901, 99 Nobel Peace Prizes have been handed out to individuals and 24 organizations. While the other prizes are announced in Stockholm, the peace prize is awarded in the Norwegian capital, Oslo.
This week, 11 Nobel laureates have been named. The others received their awards for their achievements in medicine, physics, chemistry, and literature.
From our partner Tehran Times
South African diplomacy: Challenges as opportunities
Under President Cyril Ramaphosa, South Africa is seeking to regain the respect and authority it held in its early years of democracy. Its diplomacy is undertaking creative avenues to recapture influence and steer public persuasion, especially regarding Africa. Its embrace of challenges as opportunities suggests strategic urgency.
In early September a wave of violence spilled over the streets of South Africa's Gauteng province. In many reported cases the targets of the mob were small businesses owned by foreign, mainly African, nationals. The incidents quickly became labelled as xenophobia and follow similar intermittent incidents over the last decade which have tarnished South Africa's image and influence, especially in Africa. This episode has been the first of its kind under the Presidency of Cyril Ramaphosa. Government's response to the situation presents several insights that guide understanding of South Africa's renewed approach to international diplomacy, notably regarding Africa.
A tarnished image
The reasons for the recent violence are complex and diverse. As in previous episodes, legitimate disquiet surrounding national concerns became hijacked by vigilantes; combustible national conditions sparked. These events played out in the days leading up to the World Economic Forum Africa. The Cape Town-based event attracts influential African and international guests. It is a carefully constructed South African exhibition to attract and persuade investor confidence. Instead of curating an appealing image, South Africa was smeared in the press and by African dignitaries. Nigeria publicly rebuked South Africa and boycotted the event. In supposed retaliation, a number of South African franchises in Nigeria were looted. While there was no proof that Nigerians were specifically targetted, Abuja retorted with unprecedented threats, dramatically escalating tensions between Africa's two largest economies. Early signs of a continental challenge for supremacy are surfacing. Nigeria's Foreign Minister warned that it "will take definitive measures to ensure safety and protection of her citizens…we are hoping to see the possibility of sending some security agents". Hundreds of Nigerian citizens were repatriated from South Africa through the efforts of local airline, Air Peace.
Regaining control
Pretoria's response to domestic and continental animosity has been instructive. After the events in Gauteng, Pretoria has set out to appropriate attention through a charm offensive aimed at regaining control of the national narrative. Its international diplomacy has taken on the frank, proactive approach that is proving to be symptomatic of the new government. It has spoken out against criminality and violence; Ramaphosa has insisted that "South Africans are not xenophobic, not against nationals from other countries, we welcome people from other countries". Instead, Naledi Pandor, Minister of International Relations and Cooperation, has said that the media has misrepresented the violence as xenophobic and "is very keen to keep this impression alive". Pandor's indictment against the media moves to close the forensic argument by instructively detailing the programmes that the government is implementing to address lawlessness and illegal migration. Significantly, the transformation here is from reacting to leading; through specifics, government takes authoritative control over the shaping of the story.
Pandor used her recent address to the United Nations General Assembly to atypically atone for domestic actions. Pandor made South Africa's repudiation of intolerance the focus of her speech. She berated "the incidents of violence and looting… (as)regrettable and shameful for a nation with such as proud history of struggle and international solidarity support. The government of South Africa strongly condemned these actions and is working harder to insuring we address the security lapses…South Africa has an unwavering commitment to our continent, Africa". This confession of guilt suggests Pretoria's urgency to win over Africa. The rejection of intolerance forms part of a positive message that attracts continental endorsement.
Steering the story
Both Ramaphosa and Pandor recognize the breakdown in law and order as an opportunity to lead. This is a key approach that the new government has adopted. Instead of averting tensions, it has sought to shape perceptions. A day after water cannons and stun grenades dispersed crowds protesting against criminality and Gender-Based Violence outside the World Economic Forum Africa, Ramaphosa called off his address to the Forum to speak to the protesters as they gathered outside Parliament. His symbolic performance did not simply reject the Forum. It proved his authority and sense of urgency. He allayed the protesters, declaring 'enough is enough', a key slogan of the crowd. That evening, on national television, he proposed several interventions and called for a rare special sitting of both houses of Parliament to debate the issues in their seriousness. Throughout his communications, Ramaphosa employs ethos and pathos appeals, seizing opportunities for persuasion. At the funeral of controversial former Zimbabwean president Robert Mugabe, Ramaphosa seemingly changed his speech after being booed by the audience. Referring to the violence directed at foreign nationals, some of whom were Zimbabwean, he offered "a national apology…on behalf of the people of South Africa for what has happened over the last few weeks". After expressing his remorse the crowd's jeers turned to cheers.
Strategic positioning
Ramaphosa's government is positioning itself favourably in order to advance its public diplomacy, especially on the continent. Following the attacks on African nationals, Ramaphosa announced his dispatch of high ranking envoys to a number of African countries. Pretoria's unprecedented charge to promote social cohesion and perform Pan-Africanism is proving fortuitous. The Presidency has reported that leaders of the states visited by the envoys have relayed their "expressed appreciation" and their "concern" of the "irresponsible use of social media by certain individuals to create confusion and tension in the public mind". Ramaphosa further announced his invitation of former Presidents, Jakaya Kikwete of Tanzania and Joaquim Chissano of Mozambique to lead a fact-finding mission into the episode and to make recommendations to prevent future incidents. This approach extends to South Africa's foreign policy a tested tactic of Ramaphosa, to lead after bringing a diverse group of stakeholders around the same table. This consensus-driven approach masters a situation, affords legitimacy to practice and instructs future action.
South Africa's shuttle diplomacy to dispel negative African perceptions forms a foundational part of the new government's strategy. According to Minister Pandor, South Africa's foreign policy "will reiterate the centrality of the African continent…(and) focus increasingly on economic diplomacy". In his special sitting of Parliament, Ramaphosa affirmed solidarity with the continent. He claimed:"our fortunes are linked to those of our fellow African nations…rather than retreating into a laager, we must embrace African integration and the benefits it will bring". This charge not simply rejects animosity, it effectively drives engagement and concomitant benefits. This is confirmed by the president's very next comment addressing the recently signed African Continental Free Trade Agreement. The Agreement, says Ramaphosa: "will fundamentally reshape the economies of our continent, and we need to be prepared to take advantage of the opportunities that will be created". Pandor's address to the General Assembly further stressed the significance of the Agreement: "it will unleash Africa's economic potential and consolidate its position as a new frontier of new economic growth and development".
South Africa's public diplomacy charge takes place at a time of strategic opportunity. It currently serves its first of two years as a non-permanent member to the United Nations Security Council. Here it insists that it represents the entire continent and the African Union. In 2020, for the first time since 2003, South Africa will also assume the chair the African Union. Its displays in 2019 are strategically laying the foundation for its advance, in 2020 and beyond.