India's Lack of Entrepreneurship is Due to its Culture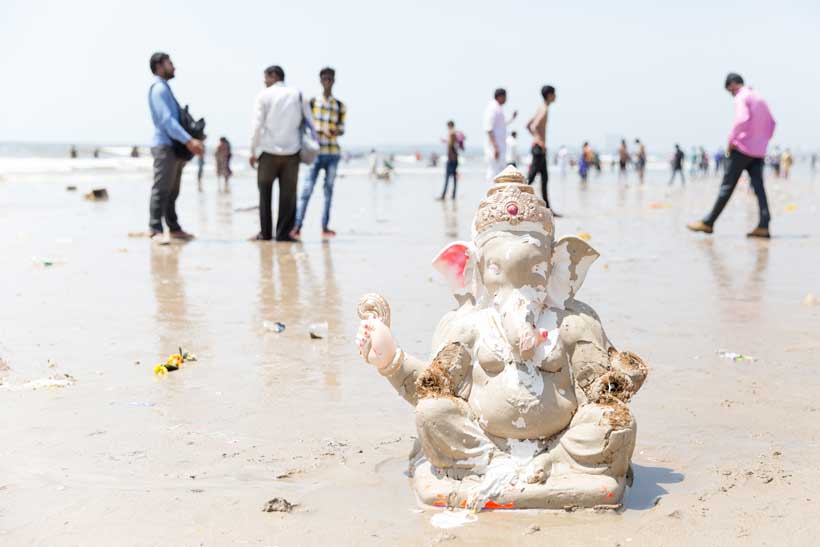 I came across an article shared on a Facebook group, describing Apple co-founder, Steve Wozniak's, take on Indians' lack of creativity and the resultant dearth of innovative enterprise. The article was met with a lot of pushback and hate-posting, mostly arising out of national and cultural chauvinism.
But Woz's words were like music to my ears. He is certainly not the first person to have lambasted Indians for their lack of creativity and innovation, but he is one of the few ones who touched on points that subtly implicated the culture, straying away from the oft-cited bogey man – the Indian educational system.
I will try to swing further Woz's wrecking ball and try to break down (pun intended) the shortcomings of Indian culture that stymie creativity, innovation, entrepreneurship, and individual progress.
For this rant, I shall use everyday examples and observations, while eschewing citing scientific literature. This is, thus, an opinion grounded in empiricism.
Low Expectations
Entrepreneurship is the pursuit of a lofty goal, often, with scant resources. The challenges are not merely of an infrastructural or a monetary nature, they are first and foremost of a psychological kind. The individual has to place his personal life and tertiary goals on the proverbial altar that will serve as the foundation of his venture.
Unfortunately, such goals and aspirations have no place in a culture of low expectations. Indian culture encourages playing safe just so one gets to check off a centuries old check list of 'success.' The check list comprises of education (in select disciplines), employment (in select industries), matrimony, a mortgage, and a car loan.
With the bar set to keeping up with the Joneses, setting off on an almost monkish, backbreaking entrepreneurial journey is off limits.
Group Think
Starting a business or being innovative requires a person to make critical decisions that can either make it or break it. Such critical decision-making needs one to be self-aware and accustomed to make independent decisions from a young age.
A culture that puts a premium on defining one's identity in the ethnolinguistic group in which one was born is not at all geared for the rigors of independent decision-making.
To add to the burden, individuals are perceived as part of a group and are expected to be in lockstep with group conventions, practices, and thought. For a maverick, this can be stifling and self-isolation is the only counter-measure.
A sub-malady of group think is that individuals get painted with a rather broad brush. Group outliers, viz. future mavericks, tend to be ridiculed, jeered, and in some cases, ostracized due to the misalignment of their compass with the group north star.
A combination of group think and steep penalties on renegade behavior means that the raw creative energy, the fuel of entrepreneurship, is lost or discharged in hackneyed pursuits.
Identity Politics
Group think and ethnolinguistic segmentation segues into identity politics. People tend to judge individuals by their default identities, issued at time of birth, by no virtue or fault of their own.
While this pathology seems to be at its peak in the US, fortunately, there are counter voices that rail against it.
In India, it's part and parcel of the routine life. Preferential policies and biases towards hiring folks of similar ethno-linguistic groups as that of the employer is rampant in most parts of the country.
Identity politics can creep into fraternizing, segmenting the populace along ethnolinguistic fault lines. This can be extremely counterproductive to the process of information exchange and making beneficial acquaintances – essential pre-requisites to entrepreneurial beginnings.
Lack of Grassroots Innovation
Entrepreneurship has become such a money-minting buzzword that universities now run courses that teach folks how to bootstrap their ideas into successful businesses. Big to medium sized cities see at least one event dedicated to discussing and fostering entrepreneurs. Magazines beat the entrepreneurial drum at least once in their publication cycle and Youtube is chalk full of videos on entrepreneurial hacks.
But really, entrepreneurship and innovation is not a gala affair and certainly doesn't result from a structured top-down plan. It's more akin to the randomness and meandering trajectories of Brownian motion. Over time, a few of these random trajectories lead to success.
Rockefeller's success with oil, Henry Ford's successful application of the assembly line, modern day advances in fracking, the smartphone, and all the petty things that make our domestic life convenient have one thing in common. They are the cumulative result of the effort of average individuals, with great minds and even greater dreams, who wanted to innovate contemporary processes and systems to bring about a greater good.
Indians, for a variety of reasons, lack the innovative mindset. Outliers apart, most Indians don't think of upgrading existing ways of doing things to make their own lives better. To demonstrate this, I will use two extremely routine, but telling, elements of our lives – house cleaning and food packaging.
House cleaning involves sweeping, mopping, and wiping down surfaces.
The Indian broom hasn't undergone any significant upgrade since its inception. It's still made of long fibers of processed grass, held together by a plastic casing which doubles up as the handle. From head to tail, the broom measures around 3.5 feet. The result: poor cleaning and significant strain on the back from bending over. No thought has ever been put into upgrading this tool. It's only through the entry of products from the West that urban Indians are being introduced to the 'real' broom – one with greater work efficiency and optimized for use in upright posture.
Mopping in the average Indian household is performed with a rag and a bucket of water. One has to squat and use their bare hands to mop the floor with the wet rag. Only recently has a mop and a purpose-built bucket been introduced into Indian homes. But to much dismay, this convenience is the result of globalization and trade, not local innovation.
It's routine to wipe down surfaces with a damp rag. The process requires frequent rinsing and wringing of the rag. Not only is it time consuming, it also produces poorer results. To date, there is no alternative to this, as there is nothing like Clorox wipes on the market.
Food packaging is my pet peeve. I was particularly wowed by food packaging in North America. There is a great emphasis on three criteria – ease of opening, resealability, and ease of dispensing. Cue food packaging in India, and except a few multinational brands, most food packaging is dismal. None of it meets the above three criteria and situation hasn't changed much over the past few decades.
It seems, at least empirically, that the driver of innovation and entrepreneurship – the individual – is missing in action. This very much explains, partly, the state of shambles India has found itself in.
Lack of Infrastructure
I won't detail on infrastructural quagmires affecting at a macro level like GDP and public transportation. This is an individual-centric harangue, so I will touch on the micro effects.
Innovation or entrepreneurial pursuit needs contemplation, solitude, and some spare time to etch out the road map. The above elements become unattainable due to the way infrastructure is (mis -)set up in India, at least in urban India. (These problems don't occur in rural India because there is no infrastructure to begin with.)
The Indian infrastructural setup is for the most part pre-industrial. This accompanied by a pre-industrial culture and way of life throttles any serious contemplation and self-reflection.
Following has been my observation.
Poor roads and dismal traffic management often result in urban Indians spending over 3 hours commuting one-way. While one could theoretically brainstorm and introspect while stuck in traffic, the co-existent cacophony from honking and outdated car motors makes this theoretical prospect unfeasible.
But what about using ear plugs and reading up on relevant issues on the Internet while stuck in traffic? This unfortunately is made impossible due to poor Internet speeds/bandwidth – a characteristic flourish of digital India.
The same lack of quiet is continues on into the urban residential setup, thanks to poor city planning, resulting in noisy vehicular traffic streaming right down the middle of the township. The problems get compounded, every now and then, by cultural and social events, where making the most noise and being inconsiderate to others seems to be the end goal.
With a lack of privacy, quiet, and uninterrupted me-time, it's hard to think about anything, except the most trivial matters.
Inverse Logic
Part of the goods and services tax in India is also the culprit for not affording the average Indian sufficient downtime. Elements that free up time and make daily routine convenient – frozen and canned foods, processed foods, packaged foods, and household appliances like dishwashers, refrigerators, washers, and ovens – incur a steep tax.
The rationale: the above goods and products are luxury items, hence, should be steeply taxed.
The counter-rationale: how can these conveniences become mainstream if they cost a lot?
The result: most Indians continue to live pre-industrial lives, with household chores occupying a significant chunk of their daily schedule.
Introspection, contemplation, and brainstorming, then, are prerogatives of post-industrial cultures of the West, which is where most innovation and developments occur. This is not serendipity, it is cause-and-effect.
Parental Baggage
This might become a contentious issue.
Exceptions aside, adults in the West are expected to bear fewer parental responsibilities than adults in India. While helping parents out occasionally and tending to their health in times of need can certainly be accommodated in the life of a young adult, there is a threshold to such accommodation, beyond which it adversely affects the adult's life.
Indian children are not only expected to take care (read middle age to grave) of their parents, they are also expected to fulfill some of the latter's dreams and expectations. In some unfortunate cases, adults are expected to live with their parents, in line with long-standing cultural norms, despite having the means to move out.
The externalities of such a setup: young adults live a sheltered life and become encumbered with expectations and demands that can put their personal pursuits in a chokehold.
Such young adults can hardly be expected to become trailblazers and mavericks.
Indians are Philistines
Granted India has its own philharmonic orchestra and hosts art exhibitions and cultural festivals. Upon analyzing closely, one finds that such events draw out only the uber-elites of Indian metros – the real bourgeoisie with Ivy-league education and refined tastes. Unfortunately, they are a niche minority.
Most of the the Indian population, including inhabitants of metros, despite their university degrees and corporate careers, couldn't care less about the arts. Patronage to the arts is considered so superfluous that it doesn't even brush past the mental orbit of an average Indian.
The arts play a vital role in that they encourage creativity, out-of-box thinking, and open intellectual dimensions that cannot be opened by rote lessons that are the forte of the Indian K-12 system.
Case in point: the user experience on Apple products wouldn't have been so definitively distinct had Steve Jobs not dropped in on a calligraphy course at Reed College.
It would be almost blasphemous and heretical for an Indian to wish to study the arts or want to build a career in humanities. Not only will he/she incur the wrath of their parents and the ridicule of a vacant society, they will remain cash strapped for the rest of their lives. The culture and the resultant economic system isn't built to nurture artistic pursuits.
Notable Takeaway
The common thread running through all the above listed reasons is culture. It's not the lack of money, or the burgeoning population, or poor governance – oft-cited culprits – that result in a dearth of entrepreneurship, lack of innovation, and a miserable existence.
In Closing,
While I would like to end on a sanguine note, I prefer realism to optimism. Cultures are difficult to change. Cultural upheaval results from the efforts of individuals who have seen the light and hazard walking towards something better.
There is a genuine dearth of rugged individualism in the Indian culture. With the engine for change, innovation, and entrepreneurship non-existent, there cannot be a cultural shift or individual progress or creative enterprise in India.
An Airplane Dilemma: Convenience Versus Environment
Mr. President: There are many consequences of COVID-19 that have changed the existing landscape due to the cumulative effects of personal behavior. For example, the decline in the use of automobiles has been to the benefit of the environment. A landmark study published by Nature in May 2020 confirmed a 17 percent drop in daily CO2 emissions but with the expectation that the number will bounce back as human activity returns to normal.
Yet there is hope. We are all creatures of habit and having tried teleconferences, we are less likely to take the trouble to hop on a plane for a personal meeting, wasting time and effort. Such is also the belief of aircraft operators. Add to this the convenience of shopping from home and having the stuff delivered to your door and one can guess what is happening.
In short, the need for passenger planes has diminished while cargo operators face increased demand. Fewer passenger planes also means a reduction in belly cargo capacity worsening the situation. All of which has led to a new business with new jobs — converting passenger aircraft for cargo use. It is not as simple as it might seem, and not just a matter of removing seats, for all unnecessary items must be removed for cargo use. They take up cargo weight and if not removed waste fuel.
After the seats and interior fittings have been removed, the cabin floor has to be strengthened. The side windows are plugged and smoothed out. A cargo door is cut out and the existing emergency doors are deactivated and sealed. Also a new crew entry door has to be cut-out and installed.
A new in-cabin cargo barrier with a sliding access door is put in, allowing best use of cargo and cockpit space and a merged carrier and crew space. A new crew lavatory together with replacement water and waste systems replace the old, which supplied the original passenger area and are no longer needed.
The cockpit gets upgrades which include a simplified air distribution system and revised hydraulics. At the end of it all, we have a cargo jet. If the airlines are converting their planes, then they must believe not all the travelers will be returning after the covid crisis recedes.
Airline losses have been extraordinary. Figures sourced from the World Bank and the International Civil Aviation Organization reveal air carriers lost $370 billion in revenues. This includes $120 billion in the Asia-Pacific region, $100 billion in Europe and $88 billion in North America.
For many of the airlines, it is now a new business model transforming its fleet for cargo demand and launching new cargo routes. The latter also requires obtaining regulatory approvals.
A promising development for the future is sustainable aviation fuel (SAP). Developed by the Air France KLM Martinair consortium it reduces CO2 emissions, and cleaner air transport contributes to lessening global warming.
It is a good start since airplanes are major transportation culprits increasing air pollution and radiative forcing. The latter being the heat reflected back to earth when it is greater than the heat radiated from the earth. All of which should incline the environmentally conscious to avoid airplane travel — buses and trains pollute less and might be a preferred alternative for domestic travel.
There Is No Business, Like Small Business: New Strategy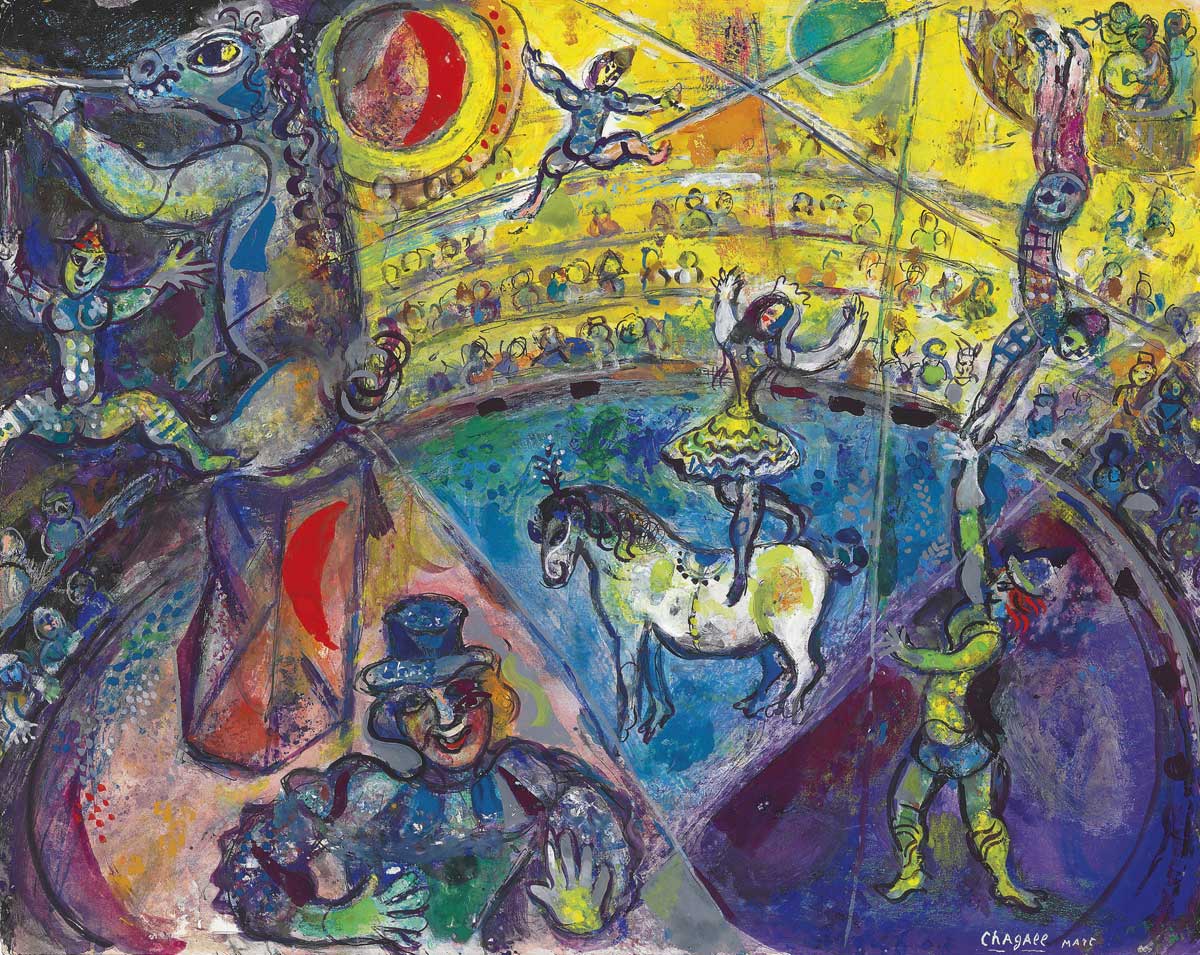 Once upon a time, all big businesses of the world were only small businesses. However, occasionally, when big businesses classified as too big to fail, it is the special status when they start failing their own nations, damaging common good, hurting humankind at large. This is when big business allowed to morph into a Godzilla to trample all over the governments and institutions and line them up as hostages. Study the rise and fall of the world's largest business empires of last century.
Now Showtime: There is no business, like small business, because the small business sector is not only a giant business, but also the biggest layer of the economy, largest contributor in kind to its nation, adding jobs, paying taxes and creating real value creation, while taking all the abuse and bureaucratic nonsense. Hence, post pandemic recovery will take no prisoners and harshly unleash economic challenges as mirror on the economic development competency and question national priorities. Here, no worries, as usual the big business will always take care of itself. Small business will be the only game left in town, something for the political leadership to cling on to and something for local trade groups to try to claim as success. The definitions on what is big and what is small are both on the table for honest evaluation and equally juxtaposed need a declaration on what business serves the economy of the nation and what business destroys the economies of nation.
New math of the post pandemic world clearly shakes down old mindsets. Unless national economic development leaders, trade groups and trade associations acquire proven entrepreneurial experiences, expertise and tactical battlefield capability at the very top and display a warrior mindset to upskill for global competitive excellence, they are just a dance party with water pistols. Entrepreneurialism is the real value creation driving force behind the economy and not a value manipulation exercise with some certificates. Any misunderstanding on such issues only creates shiny cities, surrounded by tent-cities. Study the global economic chaos and worklessness is creeping across the world.
The illusion of super big technology driving super global growth is another myth of crypto-tyrannies. The worshiping super magnanimous technologies, including Facebook engaged in stealing the future from the next generations, now manipulating data to divide and conquer elections and serving special agenda groups causing tribalism and global socio-economic damage. Study how the future routinely stolen in broad daylight by Social Media.
Mutation of economic thought: Why is creation of fake economies much easier; this is where zeros bought, sold and traded as real assets, everything multiplied, subtracted, divided but nothing adds up, there are no bottom-line totals, ever. When columns do not fit anywhere, like an abstract art on canvas, for the eye of the beholder they glow in the dark. Hence, cubism-finances and impressionist-economies, while on the other hand, real value creation economy is one of the hardest journeys,it isrealentrepreneurialism wrapped in integrity and solid hard day's work creating common good. The reason is that small medium businesses have lost trust in their government and major institutions, while they paint the economy as abstract art and print invisible unlimited money but SME only thrown in jail if they only photocopy a dollar bill. Covidians demand a new narrative on economic affairs and overall totals of budgets.
Unless trade groups of nations assembled and thanked profusely for their work done over the last century. Invited to join as new players, as this is now a new page for a new age and a new direction for a new digital future. Let meritocracy chart out the future of trade-groups; let vertical sectors build their own independent global age narratives to ride on entrepreneurial mindsets. When methodical agenda on simultaneous synchronization bring all key components under master plan tabled critical thinking and hardcore business experiences should lead. When vertical groups and all upskilling and reskilling features interact on digital platforms combined, eventually they will all see the light and most importantly learn the future of the global-age of digital commerce. Upskilling of all layers is critical so all grow together. Reskilling to create real value production is essential so it becomes a sustainable model.
With no room to spend another decade on some academic feasibility studies, organize a warrior team to undertake such mobilization developments. Such national mandates are often not new funding dependent rather execution starved and deployment hungry. Why shut down the electricity of the building and climb the skyscraper via the staircase. With the majority of nations locked up in an old mindset on digitization, today, they simply cannot zip up to the top floor, exhausted and breathless as they are climbing stairs and badly stuck on lower floors. Pandemic recovery is harsh. Fire the first person who says they need heavy new funding, fire the second person who says they are too busy to change. Change is a gift for free but for the right mindset.
The New Trends: National mobilization of entrepreneurialism will advance; small and medium businesses will grow, as they have no choice but to upskill innovative excellence and reskill for quality manufacturing of goods and services. Learn from Asia, study Africa, stop reading newspapers but the world maps, acquire new math from 'population-rich-nations', and expand collaborative alliances with the knowledge-rich-nations to reach global markets.
New Trends on Small Medium Business Economy:
The new math: why all over the world it is now attracting new entrepreneurs at rapid speed? Why are Covidians all over the world refusing high-rise, low pay, cubical-slavery and transforming to creative freedom, global-age access and hammocks. Today a USD $1000 investment in technology buys digital solutions, which were million dollars, a decade ago. Today, any micro-small-medium-enterprise capable of remote working models can save 90% of office and bureaucratic costs and suddenly operate like a mini-multi-national with little or no additional costs.
The new uplifts: How struggling economies are now exploring the "National Mobilization of Entrepreneurialism on Digital Platforms of Exportability Protocols" as alternate revolutionary thinking. Study how Africa model under Dr. Ameenah Gurib-Fakim is expanding and why the groups of western developed economies are so fearful of such a mega shift in thinking. Study Expothon on Google.
The new speed: If Agrarian age to industrial age took a millennia, while industrial age to computer age took a century, now from cyber-age to paperless, cash-less, office-less and work-less age it is almost knocking the door, just open and see. Is this the revenge of The Julian Calendar, time like a tsunami drowning us in our own depths of performance, challenging our lifelong learning and exposing our critical thinking forcing us to fathom the pace of change, swim or drown?
Time to study deeply, why forest fires always put out by creating more selected fires; therefore let government and bureaucracy stay where they are, while creating a far superior brand new meritocracy centric digital firefighting unit to act at the top and bring required results. The cost is a fraction of what routinely wasted 1000 times in lost and missed opportunities.
Time to appreciate, why is the fear of exposure of limited talent the number one fear of adapting digitizationas digital-divide is just a mental-divide.Why without digitization there is no economy and why it has taken decades?
Time to apply entrepreneurial mindset, why incentivizing all frontline management of all midsize business economic development and foreign investment attraction and export promotion bodies is a requirement of time? Observe the power of entrepreneurial mindset in the driver seat, deploy national mobilization of midsize economies, accept upskilling as a national mandate, and digitization as national pride.
Is there any authoritative leadership on entrepreneurialism present in the boardroom? No need to have chills, as mainly from Asia, there are some 500 million new entrepreneurs already on the march, therefore, no need to ask where are they headed but rather ask where your national entrepreneurialism is going? Study why entrepreneurialism is neither academic-born nor academic centric, why all most successful legendary founders that created earth shattering organizations were only the dropouts?
Is there a new realization or back to water pistol games? Not to be confused with academic courses on fixing Paper-Mache economies and already broken paperwork trails, chambers primarily focused on conflict resolutions, compliance regulations, and trade groups on taxation policy matters. Mobilization of small medium business economy is a tactical battlefield of advancements of an enterprise, as meritocracy is the nightmarish challenges for over 100 plus nations where majority high potential sectors are at standstill on such affairs. Surprisingly, such advancements are mostly not new funding hungry but mobilization starved. Observe the trail of silence. The empty shelves are not supply chain issues but symptoms of broken down economies. Economies are not cryptopia; they are about real value creation by the local small medium business forces to create local grassroots prosperity. The failure is not having the right mindsets.
Five things to watch for the year 2022: US election will surprise the world as it has the last two times. World economies tested, financially along with leadership competency levels. Big business will remain big and undisturbed. The Covidian will march for truth. Small medium business mobilization will further grow as a reliable answer to the economy and jobs.This is how humankind will crawl towards critical thinking.
The rest is easy
The Philippines' Circular Future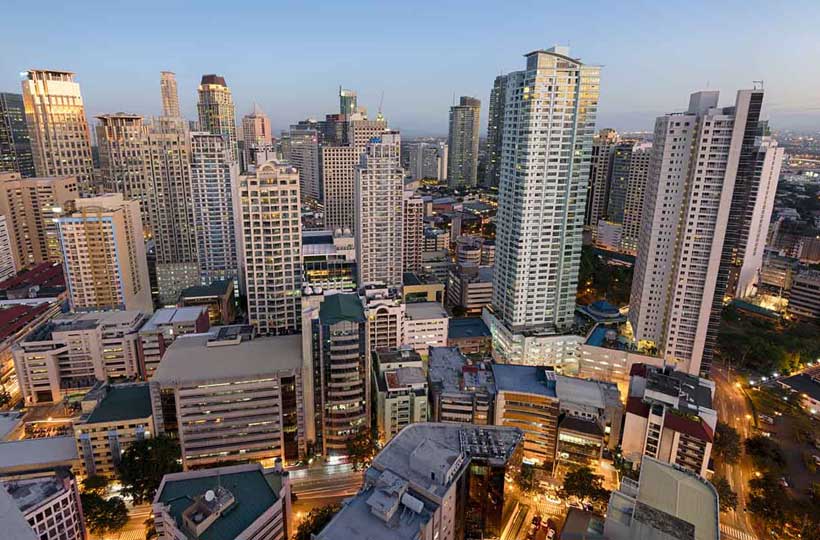 From the period of 2000-2019 The Philippines placed 4th as the most affected by climate-related disasters according to the Climate Risk Index. This is because geographically, it occupies an area that makes it a hotspot for tropical typhoons and other natural disasters. But the system of rural livelihood in the Philippines and it's archipelagic state are also contributing factors to its vulnerability to the impacts brought about by the climate crisis, such as sea-level rise and extreme weather events.
Understanding these realities, the government has been proactive in developing the country's adaptive and mitigating capacities. These efforts are seen in their national and global initiatives such as the establishment of The Climate Change Act of 2009, a law that aims to prevent and reduce the adverse impact of climate change, as well as taking part in the Paris Agreement through its NDCs that commits to a 75% reduction in carbon emissions by 2030.
A Circular Economy
Beyond the health and social crises caused by COVID19 pandemic, it has also underscored the importance of fast tracking climate action and the need to rethink economic systems through circular models as supported by the Department of Finance Secretary Carlos G. Dominguez III. Currently, the House Bill (HB) 7609, also known as "Philippine Circular Economy Act of 2020" is being proposed to serve as a mitigation strategy to accelerate the country's contribution to the 2030 Agenda for Sustainable Development through mainstreaming of circular and sustainable consumption and production strategies. Similarly, according to The Circularity Gap Report 2021 of the Circle Economy, the implementation of a circular economy would complement the efforts of the NDCs globally, as it will aid in keeping the global temperature rise to well below 2degC by 2032.[1]
Circular economy is a consumption production model that in essence would allow elimination of waste through maximizing the use of valuable resources within systems, the opposite of current linear economies in which products are disposed of after use. This can be achieved by ensuring that materials circulate within operating networks while also allowing natural systems to regenerate. In order to implement this effectively would require collective commitment from stakeholders across the value chain i.e. from the public and private sector, up to the consumers.
Inline with this pursuit, among other proposed key initiatives of the government that are being developed is the Single Use Plastic Regulation Act (HB 9147), a tiered phase-out plan for single-use plastics (SUPs) that aims to improve the country's waste management and promote circularity. The HB 9147 is also aimed to foster engagement within the business community through the integration of an Extended Producers Responsibility (EPR) scheme. This EPR scheme will serve as a policy tool that would instill accountability from producers throughout the lifecycle of their products that utilize plastic packaging. This scheme will promote funding and collaboration among the private sector and the government through the shared responsibility in managing these waste. At the same time this will encourage innovation of more sustainable and eco-friendly designs for products and packaging.
Business opportunities in the shift from linear to circular pathways
Accordingly, these proposed policies should not be viewed as threats by businesses in order to reap the benefits it entails. Gary Steele, group CEO of TES, enumerates several opportunities that businesses can leverage from this scheme, such as improved reputation and customer relationship through extended value adding services. Steele recognizes that this system also decentralizes sources of raw materials needed for the production of goods, thus contributing to strengthening the supply chain. As such, a circular economy would open avenues for innovative business opportunities that would result from the recycling of waste materials and even repair of products among others. Ultimately these opportunities contribute to reduced cost and increased profits, making a strong case for the implementation in business models and marketing strategies.
Building momentum towards transformational change
However, the degree of circularity within the Philippines is still relatively low as noted in a study by the Asian Development Bank in 2020[2]. Reasons for this are mainly due to its large primary resource extraction sector, growing infrastructure development and poor waste management at municipal levels. Albeit laws such as the Ecological Solid Waste Management Act of 2000 have been implemented, the country's lenient law enforcement and lack of infrastructure continues to serve as barriers to its waste management efforts.
That being said, it is imperative that the Philippines continues to develop an enabling environment for businesses to champion circularity through financial incentives, new legislations and the enforcement of already existing laws. Given the economic, environmental and social benefits that a circular economy presents, it's vital that it continues to build on this current momentum in contextualizing and mainstreaming the concept of a circular economy in the country. It is important that the countries, including the Philippines, exhaust all efforts in contributing to climate action to prevent the forecasted catastrophic events that lie ahead. This would need transformational changes in our systems, one of which is a shift to a circular future.
---
[1] Circle Economy. (2021). The Circularity Gap Report 2021.
[2] ADB. (2020). Regional: Supporting Implementation of Environment-Related Sustainable Development Goals in Asia and the Pacific (Philippine Subproject) Circular Economy in the Philippines.