India's Lack of Entrepreneurship is Due to its Culture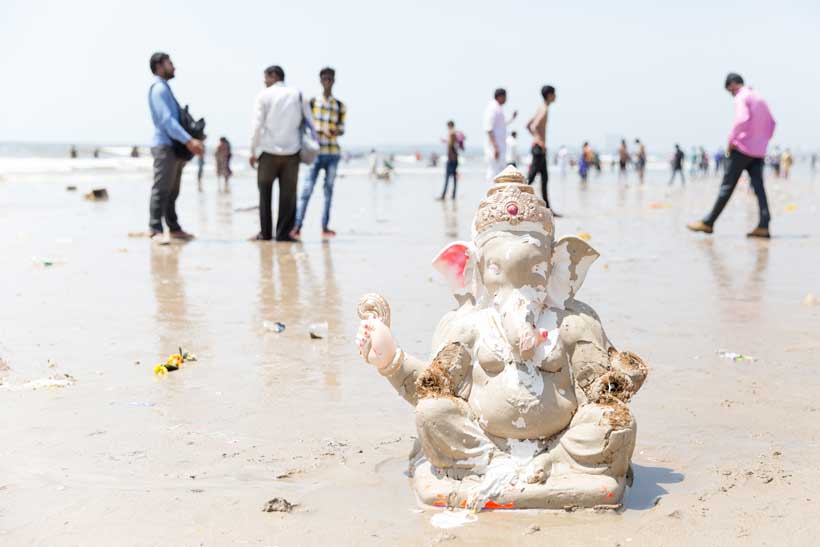 I came across an article shared on a Facebook group, describing Apple co-founder, Steve Wozniak's, take on Indians' lack of creativity and the resultant dearth of innovative enterprise. The article was met with a lot of pushback and hate-posting, mostly arising out of national and cultural chauvinism.
But Woz's words were like music to my ears. He is certainly not the first person to have lambasted Indians for their lack of creativity and innovation, but he is one of the few ones who touched on points that subtly implicated the culture, straying away from the oft-cited bogey man – the Indian educational system.
I will try to swing further Woz's wrecking ball and try to break down (pun intended) the shortcomings of Indian culture that stymie creativity, innovation, entrepreneurship, and individual progress.
For this rant, I shall use everyday examples and observations, while eschewing citing scientific literature. This is, thus, an opinion grounded in empiricism.
Low Expectations
Entrepreneurship is the pursuit of a lofty goal, often, with scant resources. The challenges are not merely of an infrastructural or a monetary nature, they are first and foremost of a psychological kind. The individual has to place his personal life and tertiary goals on the proverbial altar that will serve as the foundation of his venture.
Unfortunately, such goals and aspirations have no place in a culture of low expectations. Indian culture encourages playing safe just so one gets to check off a centuries old check list of 'success.' The check list comprises of education (in select disciplines), employment (in select industries), matrimony, a mortgage, and a car loan.
With the bar set to keeping up with the Joneses, setting off on an almost monkish, backbreaking entrepreneurial journey is off limits.
Group Think
Starting a business or being innovative requires a person to make critical decisions that can either make it or break it. Such critical decision-making needs one to be self-aware and accustomed to make independent decisions from a young age.
A culture that puts a premium on defining one's identity in the ethnolinguistic group in which one was born is not at all geared for the rigors of independent decision-making.
To add to the burden, individuals are perceived as part of a group and are expected to be in lockstep with group conventions, practices, and thought. For a maverick, this can be stifling and self-isolation is the only counter-measure.
A sub-malady of group think is that individuals get painted with a rather broad brush. Group outliers, viz. future mavericks, tend to be ridiculed, jeered, and in some cases, ostracized due to the misalignment of their compass with the group north star.
A combination of group think and steep penalties on renegade behavior means that the raw creative energy, the fuel of entrepreneurship, is lost or discharged in hackneyed pursuits.
Identity Politics
Group think and ethnolinguistic segmentation segues into identity politics. People tend to judge individuals by their default identities, issued at time of birth, by no virtue or fault of their own.
While this pathology seems to be at its peak in the US, fortunately, there are counter voices that rail against it.
In India, it's part and parcel of the routine life. Preferential policies and biases towards hiring folks of similar ethno-linguistic groups as that of the employer is rampant in most parts of the country.
Identity politics can creep into fraternizing, segmenting the populace along ethnolinguistic fault lines. This can be extremely counterproductive to the process of information exchange and making beneficial acquaintances – essential pre-requisites to entrepreneurial beginnings.
Lack of Grassroots Innovation
Entrepreneurship has become such a money-minting buzzword that universities now run courses that teach folks how to bootstrap their ideas into successful businesses. Big to medium sized cities see at least one event dedicated to discussing and fostering entrepreneurs. Magazines beat the entrepreneurial drum at least once in their publication cycle and Youtube is chalk full of videos on entrepreneurial hacks.
But really, entrepreneurship and innovation is not a gala affair and certainly doesn't result from a structured top-down plan. It's more akin to the randomness and meandering trajectories of Brownian motion. Over time, a few of these random trajectories lead to success.
Rockefeller's success with oil, Henry Ford's successful application of the assembly line, modern day advances in fracking, the smartphone, and all the petty things that make our domestic life convenient have one thing in common. They are the cumulative result of the effort of average individuals, with great minds and even greater dreams, who wanted to innovate contemporary processes and systems to bring about a greater good.
Indians, for a variety of reasons, lack the innovative mindset. Outliers apart, most Indians don't think of upgrading existing ways of doing things to make their own lives better. To demonstrate this, I will use two extremely routine, but telling, elements of our lives – house cleaning and food packaging.
House cleaning involves sweeping, mopping, and wiping down surfaces.
The Indian broom hasn't undergone any significant upgrade since its inception. It's still made of long fibers of processed grass, held together by a plastic casing which doubles up as the handle. From head to tail, the broom measures around 3.5 feet. The result: poor cleaning and significant strain on the back from bending over. No thought has ever been put into upgrading this tool. It's only through the entry of products from the West that urban Indians are being introduced to the 'real' broom – one with greater work efficiency and optimized for use in upright posture.
Mopping in the average Indian household is performed with a rag and a bucket of water. One has to squat and use their bare hands to mop the floor with the wet rag. Only recently has a mop and a purpose-built bucket been introduced into Indian homes. But to much dismay, this convenience is the result of globalization and trade, not local innovation.
It's routine to wipe down surfaces with a damp rag. The process requires frequent rinsing and wringing of the rag. Not only is it time consuming, it also produces poorer results. To date, there is no alternative to this, as there is nothing like Clorox wipes on the market.
Food packaging is my pet peeve. I was particularly wowed by food packaging in North America. There is a great emphasis on three criteria – ease of opening, resealability, and ease of dispensing. Cue food packaging in India, and except a few multinational brands, most food packaging is dismal. None of it meets the above three criteria and situation hasn't changed much over the past few decades.
It seems, at least empirically, that the driver of innovation and entrepreneurship – the individual – is missing in action. This very much explains, partly, the state of shambles India has found itself in.
Lack of Infrastructure
I won't detail on infrastructural quagmires affecting at a macro level like GDP and public transportation. This is an individual-centric harangue, so I will touch on the micro effects.
Innovation or entrepreneurial pursuit needs contemplation, solitude, and some spare time to etch out the road map. The above elements become unattainable due to the way infrastructure is (mis -)set up in India, at least in urban India. (These problems don't occur in rural India because there is no infrastructure to begin with.)
The Indian infrastructural setup is for the most part pre-industrial. This accompanied by a pre-industrial culture and way of life throttles any serious contemplation and self-reflection.
Following has been my observation.
Poor roads and dismal traffic management often result in urban Indians spending over 3 hours commuting one-way. While one could theoretically brainstorm and introspect while stuck in traffic, the co-existent cacophony from honking and outdated car motors makes this theoretical prospect unfeasible.
But what about using ear plugs and reading up on relevant issues on the Internet while stuck in traffic? This unfortunately is made impossible due to poor Internet speeds/bandwidth – a characteristic flourish of digital India.
The same lack of quiet is continues on into the urban residential setup, thanks to poor city planning, resulting in noisy vehicular traffic streaming right down the middle of the township. The problems get compounded, every now and then, by cultural and social events, where making the most noise and being inconsiderate to others seems to be the end goal.
With a lack of privacy, quiet, and uninterrupted me-time, it's hard to think about anything, except the most trivial matters.
Inverse Logic
Part of the goods and services tax in India is also the culprit for not affording the average Indian sufficient downtime. Elements that free up time and make daily routine convenient – frozen and canned foods, processed foods, packaged foods, and household appliances like dishwashers, refrigerators, washers, and ovens – incur a steep tax.
The rationale: the above goods and products are luxury items, hence, should be steeply taxed.
The counter-rationale: how can these conveniences become mainstream if they cost a lot?
The result: most Indians continue to live pre-industrial lives, with household chores occupying a significant chunk of their daily schedule.
Introspection, contemplation, and brainstorming, then, are prerogatives of post-industrial cultures of the West, which is where most innovation and developments occur. This is not serendipity, it is cause-and-effect.
Parental Baggage
This might become a contentious issue.
Exceptions aside, adults in the West are expected to bear fewer parental responsibilities than adults in India. While helping parents out occasionally and tending to their health in times of need can certainly be accommodated in the life of a young adult, there is a threshold to such accommodation, beyond which it adversely affects the adult's life.
Indian children are not only expected to take care (read middle age to grave) of their parents, they are also expected to fulfill some of the latter's dreams and expectations. In some unfortunate cases, adults are expected to live with their parents, in line with long-standing cultural norms, despite having the means to move out.
The externalities of such a setup: young adults live a sheltered life and become encumbered with expectations and demands that can put their personal pursuits in a chokehold.
Such young adults can hardly be expected to become trailblazers and mavericks.
Indians are Philistines
Granted India has its own philharmonic orchestra and hosts art exhibitions and cultural festivals. Upon analyzing closely, one finds that such events draw out only the uber-elites of Indian metros – the real bourgeoisie with Ivy-league education and refined tastes. Unfortunately, they are a niche minority.
Most of the the Indian population, including inhabitants of metros, despite their university degrees and corporate careers, couldn't care less about the arts. Patronage to the arts is considered so superfluous that it doesn't even brush past the mental orbit of an average Indian.
The arts play a vital role in that they encourage creativity, out-of-box thinking, and open intellectual dimensions that cannot be opened by rote lessons that are the forte of the Indian K-12 system.
Case in point: the user experience on Apple products wouldn't have been so definitively distinct had Steve Jobs not dropped in on a calligraphy course at Reed College.
It would be almost blasphemous and heretical for an Indian to wish to study the arts or want to build a career in humanities. Not only will he/she incur the wrath of their parents and the ridicule of a vacant society, they will remain cash strapped for the rest of their lives. The culture and the resultant economic system isn't built to nurture artistic pursuits.
Notable Takeaway
The common thread running through all the above listed reasons is culture. It's not the lack of money, or the burgeoning population, or poor governance – oft-cited culprits – that result in a dearth of entrepreneurship, lack of innovation, and a miserable existence.
In Closing,
While I would like to end on a sanguine note, I prefer realism to optimism. Cultures are difficult to change. Cultural upheaval results from the efforts of individuals who have seen the light and hazard walking towards something better.
There is a genuine dearth of rugged individualism in the Indian culture. With the engine for change, innovation, and entrepreneurship non-existent, there cannot be a cultural shift or individual progress or creative enterprise in India.
BRICS acts as a collective will to safeguard global multilateralism
Authors: Zhou Dong chen &Francis Kwesi Kyirewiah*
On November 13-14, the 11th BRICS Summit was held in Brasilia, capital of Brazil, where Chinese President Xi Jinping alongside the leaders of Russia, India, South Africa and the host country—Brazil—met and discussed the issues of global and regional dimensions. According to the data in 2018, the BRICS member states have already accounted for 23.6% of the world economy (GDP) and nearly 20% of all world trade, in addition to contributing more than half of all global economic growth. Now, as it enters the second decade of cooperation, BRICS aims to enhance intra-bloc cooperation covering all economic, political and security cooperation as well as cultural and people-to-people exchanges. Can the BRICS members stand together in international affairs?
The concept of the "BRIC" came to the limelight in 2001. Since then, it is argued that the relative size and share of those countries in the world economy has risen exponentially, and most likely it would gradually imply that the G7's economic hegemony would be rearranged. Scholars like Dominic Wilson further echoed this in his study on "Dreaming with BRICS: The Path to 2050". He put it that, in all likelihood, by 2025 the BRICS could account for over half of the size of the G7 in terms of GDP. And in less than 40 years the BRICS' economies together could be larger than the G7.
Although it was debatable, the key assumption behind all the discourse is that China and India have risen as the world's principal suppliers of manufactured goods and services, while Brazil and Russia are already becoming equally dominant as suppliers of raw materials.In addition, what the BRICS have in common is that they all have an enormous potential consumer market, complemented by access to regional markets and to a large labor force. Wilson argues that three key issues the BRICs have to embrace for their partnership development are as follows: Inclusive growth, sustainable solutions and foreign policy consultations in the post-Western world. Echoing his discourse, Andrew Hurrell put it, "since all the BRICS nations are now members of the G20 which is a major symbol of the structure of global governance, the bargaining power of the BRICS vis-à-vis US-dominated global institutions is inevitably growing."
It is quite coincident that during the 2017 G20 Summit in Germany, the leaders of the BRICS held an informal meeting reaching key agreements on building an open world economy and improving global economic governance. On the occasion, Chinese leader called on that the BRICS itself would establish an open economy, maintain a multilateral trade system and advance inclusive, balanced and win-win economic globalization with a view to making the fruits of economic growth accessible for all people. There is no doubt that the BRICS countries also have their own internal challenges and external divergences on many issues. Yet, the central point of the role of the BRICS in global affairs is not where the world order is now, but where it will be in the near future, say by 2050.Building on the common sense that "a shared voice is stronger than a single shout", the emerging powers are well-aware of the closer cooperation among them and even beyond in order to push forward their own agenda.
Yet, no matter which theory, realism or constructivism, is used to assess the BRICS, it is unlikely the bloc having moved to a geopolitical organization like NATO, but only a new-typed geo-economic forum that incorporates a strong component of people-to-people relations between institutions and individuals. Two of its main goals are as follows: to bring people closer together through socio-economic means, and to take a constructive part in settling geopolitical flashpoints. As such, the BRICs is generally regarded inclusive and its members are willing to cooperate with other countries or institutions that share their interest in making the world a fairer, and therefore a better place. In line with this spirit, the BRICS, though a grouping of five major emerging national economies, aims from its inception to establish an equitable, democratic and multilateralism-based world order.
If the first decade of the BRICS has formalized its existence and also represented many opportunities for the 21st century, the key concern remains how to turn the bloc into a functional grouping rather than just a global forum in the next decade. Strategically, it is vital for the BRICS to become a knowledge base for other developing countries, such as the areas of solar energy, ethanol products, urban landscape development, slum alleviation and biotechnology use, and share their best practices with southern countries. To that end, it is essential for the BRICS to act and talk differently from the G7 and other Western institutions, which are deemed to retain economic hegemony over the vast developing areas. Put it more bluntly, the BRICS should be committed to multilateralism, human development and social welfare in accordance with UN charters and the relevant resolutions.
Given this, looking ahead into the next decade, the BRICS is supposed to follow this line as proposed by Xi when he addressed the current global challenges such as unilateralism and protectionism, and he called on BRICS countries to champion and practice multilateralism. Thus he put three-point suggestions as follows: first, he urged the five members to safeguard peace and development for all, uphold fairness and justice and promote win-win results. Globally, it is vital for the BRICS to uphold the purposes and principles of the UN Charter and the UN-centered international system, which rejects any sort of hegemonic order and power politics and take a constructive part in settling geopolitical issues.
Second, the BRICS en bloc should pursue greater development prospects through openness and innovation. Therefore, it should uphold the WTO-centered multilateral trading system and increase the voice and influence of emerging markets and developing countries in international affairs. In addition, BRICS member states should prioritize development in the global macro policy framework, follow through the UN 2030 Agenda for Sustainable Development and the Paris Agreement on climate change. All in all, the BRICS makes all efforts to promote coordinated progress in the economic, social and environmental spheres. Third, in a long run, the BRICS needs to be more proactive in promoting mutual learning through people-to-people exchanges and take their people-to-people exchanges to greater breadth and depth. Xi did indeed appeal to other four partners that "BRICS Plus" should serve as a platform to increase dialogue with other countries and civilizations to win BRICS more friends and partners.
This is a truly strategic proposal. People agree that the next decade will see accelerating change in global patterns of economic growth, development, and governance. The BRICS can achieve a second golden decade if they can remain united and work together in the face of the challenges and opportunities to come. Although all BRICS members have no intention to challenge the status quo which is still dominated by the U.S.-led globalization system, the first decade of self-discovery of the BRICS has paved the way for the second decade of confident outreaches to other countries and institutions and will predictably see the new bloc becoming a powerful global platform for change by 2029.
In summary, the huge potentials of the BRICS are far beyond the current five powers. In effect, Valdai Club, a Russia's top think tank, once put it, the BRICS starts by bringing together the regional integration groups that each country is a part of (e.g. Russia, the Eurasian Economic Union, Brazil and Mercosur) through the BRICS+ framework in order to broaden its reach in the most realistic way possible without overextending itself. In view of its one-decade vicissitude, it can say that this visionary outlook is definitely doable since all the BRICS members certainly have the political will to pull it off, plus their combined economic power is attractive enough to naturally make their counterparts interested in cooperating. The BRICS could therefore transform into the core of a larger global reform structure bringing together non-Western countries and even those within the West that are dissatisfied with the U.S.-led status quo, which would then enable it to truly become a global force capable of carrying out meaningful development governance. It has actually exercised a positive impact on each of its five members, so it's time to spread the benefits beyond the original five. Considering the second decade of its development, the BRICS would aim to make further reform in terms of the fairer governance.
*Francis Kwesi Kyirewiah, a PhD student in International Affairs, at SIPA, Jilin University, China.
CHETRA Eyes Africa for Expansion
CHETRA is a Russian company that sells industrial equipment and spare parts under the brand "CHETRA" produced by the Promtractor plant, as well as supplies spare parts and components from the company. It uses a unique technique in the construction of production sites, seaports, development of natural resources and pipelines in 30 countries and in all climatic zones.
The goal is to provide its partners and customers with modern high-performance equipment for successful projects, even in areas with complex climatic and geological backgrounds. More than 3,000 units of equipment under the brand "CHETRA" are now in operation in the Russian Federation and beyond.
Executive Director Vladimir Antonov has been working in engineering industry for 19 years. He has successful experience in product export to the CIS countries and Ukraine, the Baltic States, Europe, Argentina, Africa and Cuba. He has been leading company as its Executive Director since 2018. During his leadership, the share of the company's machinery in the Russian market has doubled.
In this snapshot interview, Vladimir Antonov talks about his company's plans in the direction of Africa. Here are the interview excerpts:
Q:First, tell us briefly about tPlants previous working connection with Africa? What are your products and services, what African regions or countries are keen using products?
A:Our company has a long experience of cooperation with African countries which began in the Soviet times and continues today. Traditionally we collaborate in the African continent with such partner countries of Russia as Egypt, Algeria, Zimbabwe. About 50 units of CHETRA machines have been supplied to these countries over the last ten years. Our goal is to enlarge our footprint in the African continent. Nowadays, we are negotiating cooperation with potential partners in West Africa and the SADC region (Southern African Development Community, South Africa).
Q:Compared to other foreign players, how competitive is the African market? From the previous experience in the African regions, what key problems and challenges the company faces in Africa?
A:Today the market of mining and construction equipment in Africa is characterized by high competition, all our competitors work in the region, both from the West and from the East. This has led to the fact that the market applies high requirements to new products. For that reason today we do not just sell our machines to customers: we offer a range of services, which includes commissioning of the machines, training of local staff, organization of after-sales maintenance service at the customer's site. The main challenge for us today when working in Africa is the need to find a local partner who has qualified staff, equipment, maintenance facilities and not bound by contracts with other manufacturers of similar machines.
Q:What kind of business perceptions and approach could be considered as impediments or stumbling blocks to business between Russia and Africa?
A:Another challenge for us when working in Africa is that many consumers have no free funds to purchase new machines. This often diverts our partner from the renewal of the fleet or makes them buy used machines on the after-market. We are trying to solve this problem by attracting Russian government agencies of export support, such as the Russian Export Center, in order to finance transactions.
Q:Business needs vital information, knowledge about the investment climate and so forth. Do you think that there has been an information vacuum or gap between the two regions?
A:Taking into account the level of development of information technology today there are no particular problems in obtaining information about the investment level of any country or about business situation of a particular company. Besides that, we are in constant contact with Trade missions at the Embassies of the Russian Federation in the countries of our interest, which are also a good source of information about the conditions of the market.
Q:And now how would you envisage the level of investment and business engagement with Africa? Is Sochi an opportunity for expanding business to Africa?
A:In my opinion the Economic Forum in Sochi was organized at the highest level. A lot of guests from Africa visited it. We held a number of meetings with companies that are new to us, and I hope that these will lead to long-term cooperation and geographic growth of supplies of CHETRA machines in Africa.
The Bust: WeWork's diminishing stature of the perfect "start-up"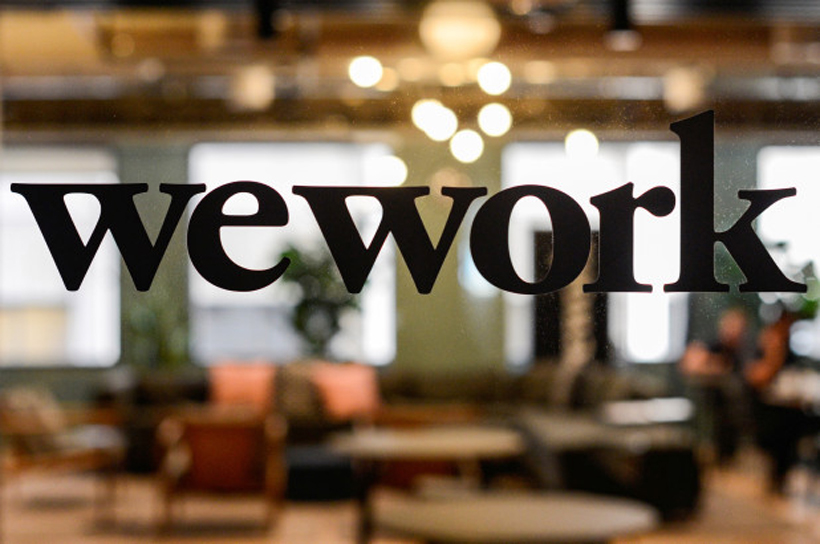 Until recently, the globally acclaimed startup, WeWork was transforming the future of office spaces and staff hiring processes. Truly, it was transformational in the sense that the startup was providing a vital service point to many multinationals around the world. However, Mark Dixon, the cofounder of IWG, another workspace solutions company, was not getting the trick. Here was IWG, a decently profitable startup with consistent annual growth, still unable to compete with the superstar of the industry. Soon after SoftBank poured cash into the company, WeWork was valued for more than $40 bn. Then, it was making headlines for overwhelm; now, WeWork is in a state of awe. As market reports suggest, WeWork even lacks the cash to fire its existing employees.
As Adam Neumann, the chastened cofounder of the dwindling company once proclaimed, co-working was the future and that employees would prove to become more productive and efficient. In his own words, different cultures and organizational goals would inspire the entire floor. Much as the concept is about renting an office space, Mr. Neumann deliberately did not elaborate on the nuisances of dealing with office neighbors, as seen from a tenant's perspective. The idea would have charmed many organizations; it was a great opportunity to redeem operating costs or dealing with unwarranted office culture problems. Or, as many renting executives thought, WeWork would define the ground rules, aptly in accordance with global standards. For many, it was also an experiment for the future. Also, nobody could take away the fact of losing varied insights from "not" participating in what at first seemed like a once in a time revolution.
SoftBank, a Japanese conglomerate investing fund is writing the most important plot in the story. Strangely, both the rise and fall of WeWork has been catalyzed by SoftBank. However, the fact that WeWork was blessed by an investing fund is not strange, or surprising. Amongst sovereign funders, there is competition to stay one foot ahead of another. The Europeans have long stressed on how very few startups from their region go onto becoming a global giant. SoftBank's associations elsewhere is a testimony to its deliberate strategy of staying ahead in the future. Notwithstanding the fact that the Japanese investors would have loved the idea of co-working space more than others. In early 2017, WeWork's market value, shot over $40 bn, even though the company was registering profits below what Mr. Dixon's firm were accounting to. There was a strange gossip in the market around why other investors were not jumping to what the SoftBank deemed as highly profitable. For many like Mr. Dixon and other investors, answers were soon to be found. If it could only be timely, Japanese angels would have anticipated why Mr. Neumann would sell his rights of the name, "We" in WeWork. It was a five million dollar (plus) exit for the charismatic man, whose venture was taken over by those who thought of multiplying their fortunes. SoftBank will be sorry for its decision to trust the hierarchy in Mr. Neumann's leadership. Nevertheless, post takeover, Mr. Dixon will not be contemplating any further on why it has decided to appoint two CEO's. Nor will there be any sort of contemplation on why the new appointees have secured their severance package before paying out dues.
As it stands, IWG is not doing a bad business in comparison to WeWork's downfall. The American start-up was destined for success from its early years. Co-working will still be a grand idea in our times but filthy abundance in a short period of time has brought a winning project to a standstill. There will be other co-working competitors for IWG, but it will learn from the mistakes of a competitor who was bigger than the entire industry. If anything, Mr. Dixon will be smelling opportunities ahead.