India's Lack of Entrepreneurship is Due to its Culture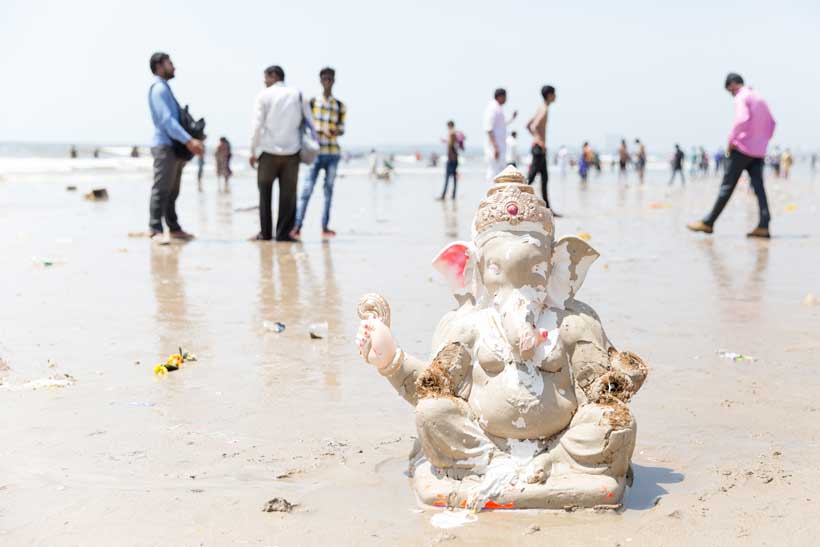 I came across an article shared on a Facebook group, describing Apple co-founder, Steve Wozniak's, take on Indians' lack of creativity and the resultant dearth of innovative enterprise. The article was met with a lot of pushback and hate-posting, mostly arising out of national and cultural chauvinism.
But Woz's words were like music to my ears. He is certainly not the first person to have lambasted Indians for their lack of creativity and innovation, but he is one of the few ones who touched on points that subtly implicated the culture, straying away from the oft-cited bogey man – the Indian educational system.
I will try to swing further Woz's wrecking ball and try to break down (pun intended) the shortcomings of Indian culture that stymie creativity, innovation, entrepreneurship, and individual progress.
For this rant, I shall use everyday examples and observations, while eschewing citing scientific literature. This is, thus, an opinion grounded in empiricism.
Low Expectations
Entrepreneurship is the pursuit of a lofty goal, often, with scant resources. The challenges are not merely of an infrastructural or a monetary nature, they are first and foremost of a psychological kind. The individual has to place his personal life and tertiary goals on the proverbial altar that will serve as the foundation of his venture.
Unfortunately, such goals and aspirations have no place in a culture of low expectations. Indian culture encourages playing safe just so one gets to check off a centuries old check list of 'success.' The check list comprises of education (in select disciplines), employment (in select industries), matrimony, a mortgage, and a car loan.
With the bar set to keeping up with the Joneses, setting off on an almost monkish, backbreaking entrepreneurial journey is off limits.
Group Think
Starting a business or being innovative requires a person to make critical decisions that can either make it or break it. Such critical decision-making needs one to be self-aware and accustomed to make independent decisions from a young age.
A culture that puts a premium on defining one's identity in the ethnolinguistic group in which one was born is not at all geared for the rigors of independent decision-making.
To add to the burden, individuals are perceived as part of a group and are expected to be in lockstep with group conventions, practices, and thought. For a maverick, this can be stifling and self-isolation is the only counter-measure.
A sub-malady of group think is that individuals get painted with a rather broad brush. Group outliers, viz. future mavericks, tend to be ridiculed, jeered, and in some cases, ostracized due to the misalignment of their compass with the group north star.
A combination of group think and steep penalties on renegade behavior means that the raw creative energy, the fuel of entrepreneurship, is lost or discharged in hackneyed pursuits.
Identity Politics
Group think and ethnolinguistic segmentation segues into identity politics. People tend to judge individuals by their default identities, issued at time of birth, by no virtue or fault of their own.
While this pathology seems to be at its peak in the US, fortunately, there are counter voices that rail against it.
In India, it's part and parcel of the routine life. Preferential policies and biases towards hiring folks of similar ethno-linguistic groups as that of the employer is rampant in most parts of the country.
Identity politics can creep into fraternizing, segmenting the populace along ethnolinguistic fault lines. This can be extremely counterproductive to the process of information exchange and making beneficial acquaintances – essential pre-requisites to entrepreneurial beginnings.
Lack of Grassroots Innovation
Entrepreneurship has become such a money-minting buzzword that universities now run courses that teach folks how to bootstrap their ideas into successful businesses. Big to medium sized cities see at least one event dedicated to discussing and fostering entrepreneurs. Magazines beat the entrepreneurial drum at least once in their publication cycle and Youtube is chalk full of videos on entrepreneurial hacks.
But really, entrepreneurship and innovation is not a gala affair and certainly doesn't result from a structured top-down plan. It's more akin to the randomness and meandering trajectories of Brownian motion. Over time, a few of these random trajectories lead to success.
Rockefeller's success with oil, Henry Ford's successful application of the assembly line, modern day advances in fracking, the smartphone, and all the petty things that make our domestic life convenient have one thing in common. They are the cumulative result of the effort of average individuals, with great minds and even greater dreams, who wanted to innovate contemporary processes and systems to bring about a greater good.
Indians, for a variety of reasons, lack the innovative mindset. Outliers apart, most Indians don't think of upgrading existing ways of doing things to make their own lives better. To demonstrate this, I will use two extremely routine, but telling, elements of our lives – house cleaning and food packaging.
House cleaning involves sweeping, mopping, and wiping down surfaces.
The Indian broom hasn't undergone any significant upgrade since its inception. It's still made of long fibers of processed grass, held together by a plastic casing which doubles up as the handle. From head to tail, the broom measures around 3.5 feet. The result: poor cleaning and significant strain on the back from bending over. No thought has ever been put into upgrading this tool. It's only through the entry of products from the West that urban Indians are being introduced to the 'real' broom – one with greater work efficiency and optimized for use in upright posture.
Mopping in the average Indian household is performed with a rag and a bucket of water. One has to squat and use their bare hands to mop the floor with the wet rag. Only recently has a mop and a purpose-built bucket been introduced into Indian homes. But to much dismay, this convenience is the result of globalization and trade, not local innovation.
It's routine to wipe down surfaces with a damp rag. The process requires frequent rinsing and wringing of the rag. Not only is it time consuming, it also produces poorer results. To date, there is no alternative to this, as there is nothing like Clorox wipes on the market.
Food packaging is my pet peeve. I was particularly wowed by food packaging in North America. There is a great emphasis on three criteria – ease of opening, resealability, and ease of dispensing. Cue food packaging in India, and except a few multinational brands, most food packaging is dismal. None of it meets the above three criteria and situation hasn't changed much over the past few decades.
It seems, at least empirically, that the driver of innovation and entrepreneurship – the individual – is missing in action. This very much explains, partly, the state of shambles India has found itself in.
Lack of Infrastructure
I won't detail on infrastructural quagmires affecting at a macro level like GDP and public transportation. This is an individual-centric harangue, so I will touch on the micro effects.
Innovation or entrepreneurial pursuit needs contemplation, solitude, and some spare time to etch out the road map. The above elements become unattainable due to the way infrastructure is (mis -)set up in India, at least in urban India. (These problems don't occur in rural India because there is no infrastructure to begin with.)
The Indian infrastructural setup is for the most part pre-industrial. This accompanied by a pre-industrial culture and way of life throttles any serious contemplation and self-reflection.
Following has been my observation.
Poor roads and dismal traffic management often result in urban Indians spending over 3 hours commuting one-way. While one could theoretically brainstorm and introspect while stuck in traffic, the co-existent cacophony from honking and outdated car motors makes this theoretical prospect unfeasible.
But what about using ear plugs and reading up on relevant issues on the Internet while stuck in traffic? This unfortunately is made impossible due to poor Internet speeds/bandwidth – a characteristic flourish of digital India.
The same lack of quiet is continues on into the urban residential setup, thanks to poor city planning, resulting in noisy vehicular traffic streaming right down the middle of the township. The problems get compounded, every now and then, by cultural and social events, where making the most noise and being inconsiderate to others seems to be the end goal.
With a lack of privacy, quiet, and uninterrupted me-time, it's hard to think about anything, except the most trivial matters.
Inverse Logic
Part of the goods and services tax in India is also the culprit for not affording the average Indian sufficient downtime. Elements that free up time and make daily routine convenient – frozen and canned foods, processed foods, packaged foods, and household appliances like dishwashers, refrigerators, washers, and ovens – incur a steep tax.
The rationale: the above goods and products are luxury items, hence, should be steeply taxed.
The counter-rationale: how can these conveniences become mainstream if they cost a lot?
The result: most Indians continue to live pre-industrial lives, with household chores occupying a significant chunk of their daily schedule.
Introspection, contemplation, and brainstorming, then, are prerogatives of post-industrial cultures of the West, which is where most innovation and developments occur. This is not serendipity, it is cause-and-effect.
Parental Baggage
This might become a contentious issue.
Exceptions aside, adults in the West are expected to bear fewer parental responsibilities than adults in India. While helping parents out occasionally and tending to their health in times of need can certainly be accommodated in the life of a young adult, there is a threshold to such accommodation, beyond which it adversely affects the adult's life.
Indian children are not only expected to take care (read middle age to grave) of their parents, they are also expected to fulfill some of the latter's dreams and expectations. In some unfortunate cases, adults are expected to live with their parents, in line with long-standing cultural norms, despite having the means to move out.
The externalities of such a setup: young adults live a sheltered life and become encumbered with expectations and demands that can put their personal pursuits in a chokehold.
Such young adults can hardly be expected to become trailblazers and mavericks.
Indians are Philistines
Granted India has its own philharmonic orchestra and hosts art exhibitions and cultural festivals. Upon analyzing closely, one finds that such events draw out only the uber-elites of Indian metros – the real bourgeoisie with Ivy-league education and refined tastes. Unfortunately, they are a niche minority.
Most of the the Indian population, including inhabitants of metros, despite their university degrees and corporate careers, couldn't care less about the arts. Patronage to the arts is considered so superfluous that it doesn't even brush past the mental orbit of an average Indian.
The arts play a vital role in that they encourage creativity, out-of-box thinking, and open intellectual dimensions that cannot be opened by rote lessons that are the forte of the Indian K-12 system.
Case in point: the user experience on Apple products wouldn't have been so definitively distinct had Steve Jobs not dropped in on a calligraphy course at Reed College.
It would be almost blasphemous and heretical for an Indian to wish to study the arts or want to build a career in humanities. Not only will he/she incur the wrath of their parents and the ridicule of a vacant society, they will remain cash strapped for the rest of their lives. The culture and the resultant economic system isn't built to nurture artistic pursuits.
Notable Takeaway
The common thread running through all the above listed reasons is culture. It's not the lack of money, or the burgeoning population, or poor governance – oft-cited culprits – that result in a dearth of entrepreneurship, lack of innovation, and a miserable existence.
In Closing,
While I would like to end on a sanguine note, I prefer realism to optimism. Cultures are difficult to change. Cultural upheaval results from the efforts of individuals who have seen the light and hazard walking towards something better.
There is a genuine dearth of rugged individualism in the Indian culture. With the engine for change, innovation, and entrepreneurship non-existent, there cannot be a cultural shift or individual progress or creative enterprise in India.
Role of WTO in Regularization of International Trade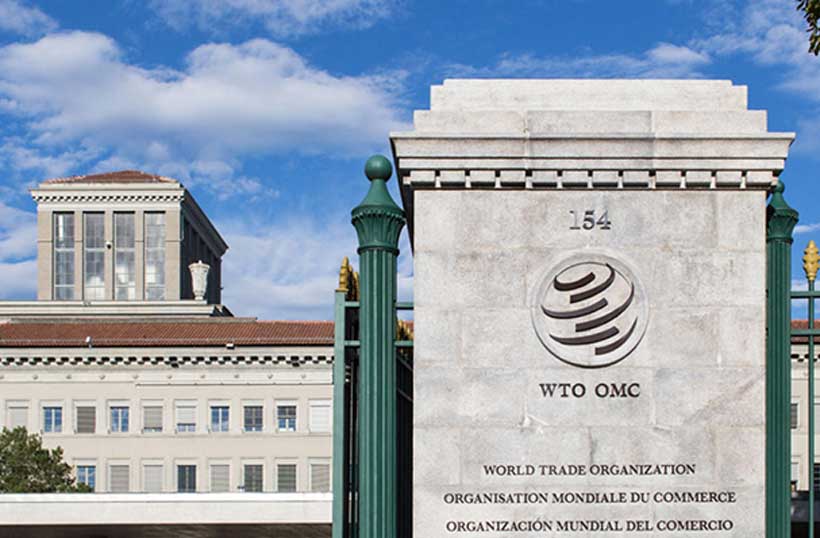 International trade is one of the main features of the globalized world and global economy. There it needs also a well-organized institutional mechanism to regulate it. World Trade Organization is an international organization established in 1995, whose main objective is to facilitate trade relations among its member countries for their mutual benefits. Currently 164 states are its members. The activities and works of WTO are performing by a Secretariate of about 700 staff located in Geneva, Switzerland, led by the Director General. English, Spanish and French are the official languages of World Trade Organization. The annual budget of WTO is about 180 million dollars.
Since its creation it is playing an important role in the regularization of international trade. It offers a forum and facilitation for negotiating trade agreements in order to reduce the barriers in the way of smooth international trade among member countries. Thus, the role of this organization is playing very important role in the regularization of international trade which is contributing to economic development and growth of member countries in this globalized world. The World Trade Organization also offers an institutional structure and legal framework for the execution and supervising of the international trade related agreements which are very helpful in regularization of international trade. It also settles disputes, disagreements and conflicts occurring during the interpretation and execution of the components of the international agreements related to international trade. During the past 60 years, the World Trade Organization and its predecessor organization the GATT (General Agreement on Tariffs and Trade) have assisted to establish a solid and flourishing global trade system, by this means helping to extraordinary international economic development.
The WTO is regularizing international trade more specifically through negotiating the decrease and finally elimination of barriers to trade among countries and try to make smoothly the working of the rules and principles governing the international trade e.g. tariffs, subsidies, product standards, and antidumping etc. It also administers and monitor the execution of the World Trade Organization's determined guidelines for trade in services, goods as well as intellectual property rights related to international trade. It also monitors and review the member states international trade policies as well as make sure the transparency in bilateral and multilateral trade agreements. Likewise, it also solves disputes arising among members related to trade relations or related to the explanation of the provisions of the trade agreements. It also offers services to the governments of the developing states in the fields of capacity building of officers in matters related to international trade. WTO is also doing research on matters related to international trade and its related issues and collect data in order to find better solutions of the problems and obstacles in regularization of international trade. It is also trying to bring into the organization the 29 states who are yet not members of the organization aimed to assist and regulate their international trade according to the international standard.
One of the main barriers in way to international trade is disputes between the engaged parties. Since long this was a very critical issue limiting the trade among states. The WTO is playing very good and instrumental role in the solution of trade related disputes. Since the establishment of WTO in 1995 over 400 disputes related to trade have been brought by its member countries to WTO. The increasing number of bringing trade related disputes to WTO is showing the faith of member countries in the organization. Close trade relations have massive advantages but also create disputes and disagreements. With the increase of international trade, the possibility of its related disputes also increases. Previously, such problems and disagreements have caused in severe disputes. But at present, in the era of WTO the international trade related disputes are decreased because the member states have now dispute's solution platform, and they are turning to the World Trade Organization to solve their trade related disagreements and disputes. Before the World War Second, there was not any such international organization or forum which could facilitate international trade and its related affairs, and there was also noany legal framework for solving trade related disputes among states of the word.
One of The World Trade Organization's guiding principal is to continue the open boundaries for trade, ensure the Most Favoured Nation (MFN) status among member countries and stop discriminatory behaviour of members towards other member(s) and bring transparency in doing international trade. It is also assisting counties to open their indigenous markets to global trade, with justified exemptions or with suitable flexibilities, promote and support to durable growth, reduce trade deficit, decrease poverty, and promote economic stability. It is also working to integrate different international trade policies and principles. The member countries of WTO are also under the compulsion to bring their trade related disputes to this organization and avoid unilateral actions. WTO is the central pillar of the current international trade system.
Russia and France to strengthen economic cooperation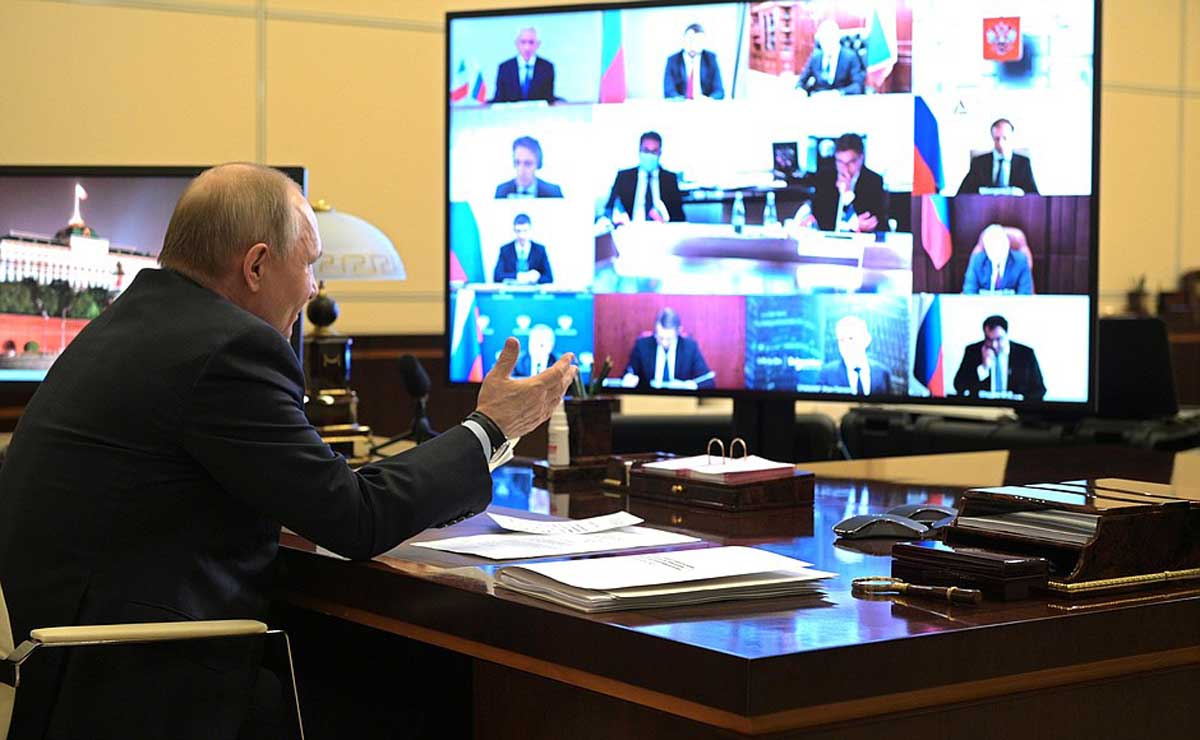 On April 29, Russian President Vladimir Putin held videoconference with leaders of several French companies-members of the Franco-Russian Chamber of Commerce and Industry (CCI France-Russia) to discuss some aspects of Russian-French trade, economic and investment cooperation, including the implementation of large joint projects as well as the prospects for collaborative work.
Putin noted that the Economic Council of the Franco-Russian Chamber of Commerce and Industry is still operational in spite of difficulties, and the late April meeting was the fourth time since 2016. From the historical records, France has been and remains a key economic partner for Russia, holding a high but not sufficiently high, 6th place among EU countries in the amount of accumulated investment in the Russian economy and 5th place in the volume of trade.
Despite a certain decline in mutual trade in 2020 (it went down by 14 percent compared to 2019) the ultimate figure is quite acceptable at $13 billion. French investment in Russia is hovering around $17 billion, while Russian investment in France is $3 billion.
Over 500 companies with French capital are operating in various sectors of the Russian economy. French business features especially prominently in the Russian fuel and energy complex, automobile manufacturing and, of course, the food industry. "It could have been more if the French regulatory and state authorities treated Russian businesses as Russia is treating French businesses. We appreciate that in a difficult economic environment, French companies operating in Russia have not reduced their activity," Putin pointed out.
The Russian Government established the Foreign Investment Advisory Council, which includes six French companies. Further, there is an opportunity to discuss specific issues related to the economic and investment climate in Russia, and that opportunity is traditionally provided at the St Petersburg International Economic Forum, which will be held on June 2-5.
French companies are involved in the implementation of globally famous landmark projects, such as the construction of the Yamal LNG and Arctic LNG 2 facilities and the Nord Stream 2 gas pipeline project. This, Putin regrettably said "We are aware of and regret the amount of political speculation concerning the latter. I would like to point out once again that it is a purely economic project, it has nothing to do with present-day political considerations."
Russia intends to increase assistance to the development of science and technology. Funds will be directed primarily to innovation sectors such as pharmaceuticals and biotechnology, nuclear and renewable energy, and the utilisation of carbon emissions.
"We are interested in involving foreign companies that would like to invest in Russia and in projects we consider high priority. In order to do this, we will continue to use preferential investment regimes and execute special investment contracts, as you know. A lot of French companies successfully use these tools on the Russian market. For example, more than one third of 45 special investment contracts have been signed with European, including French, partners," he explained during the meeting.
He also mentioned continuous efforts to attract foreign companies to localise their production to state purchases and to implementing the National Development Projects, as well as existing opportunities for French businesses in special economic zones. Today there are 38 such zones created throughout the Russian Federation.
Russia pays particular attention to attracting high-quality foreign specialists. Their employment is being fast-tracked, and their families can now obtain indefinite residence permits. There is a plan to launch a special programme of 'golden visas' whereby to issue a residence permit in exchange for investment in the real economy, a practice is used in many other countries.
Taking his turn, Co-Chair of the CCI France-Russian Economic Council, Gennady Timchenko, noted that the pandemic has changed the world, people and business, and that French companies in Russia are responsible employers and socially responsible members of Russian society.
Despite the crisis and the geopolitical situation, a number of French companies have launched production in 2020–2021. Companies such as Saint-Gobain and Danone have renewed their investments. French companies have increased their export of products manufactured in Russia; they are investing in priority sectors of the Russian economy. For example, this year the French company Lidea is launching a plant called Tanais to produce seeds. Russia is dependent on the import of 30 to 60 percent of these seeds, according to various estimates.
Despite the current geopolitical conditions and information field, there are important signals for French business and the Russian side to strengthen economic cooperation, attract investment, and create partnerships on a new mutually beneficial basis.
Co-Chair of the CCI France-Russian Economic Council, Patrick Pouyanne, noted that the meeting has become an excellent tradition, the presence of 17 CEOs and deputy CEOs of French companies shows the importance of these joint meetings, and further reflect the deep interest of French business in Russia.
In addition, Patrick Pouyanne further offered some insights into Russia-French cooperation. By 2020, twenty members of the Economic Council invested a total of 1.65 trillion rubles, supporting 170,000 jobs. These companies have operated in Russia for decades and continue investing in the Russian economy despite the sanctions and the epidemic. These companies help France maintain its status as the second largest investor in Russia. In 2020, France invested over $1 billion in Russia despite the economic difficulties caused by the pandemic.
Concluding his remarks, Patrick Pouyanne stressed that the economic operators believe everyone will benefit if Russia, France and all of Europe are not divided or isolated. This is the challenge today. Indeed, diplomacy has to continue playing an important role in settling differences, and businesses are convinced that meetings like this create bridges between Russia and France to strengthen investment and economic cooperation.
Iran's Economic Diplomacy through CPEC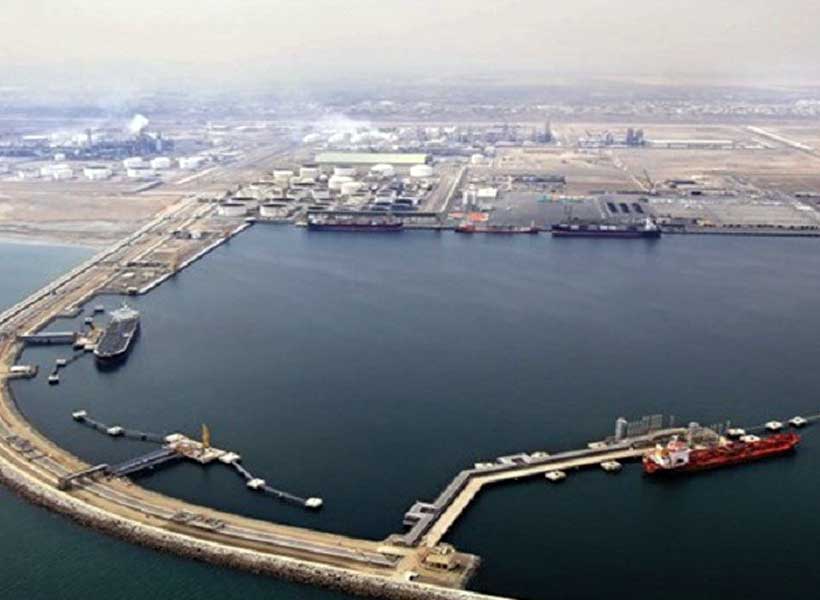 U.S. sanctions against Iran are characterized by strategic flexibility and adaptability. They are designed to have maximum negative and deterrent effect on Iran's military, economic and diplomatic growth. Tehran is exploring ways to counter these sanctions most probably by economic engagements with the regional countries. Iran's perception of CPEC lends some credit to this argument.
Since the initiation of CPEC, the regional perception has already started to change as many countries have begun to see the project within the domain of their national interests. Iran has expressed its long-standing interests to join the CPEC viewing the corridor as a cornerstone for the country economic prosperity and regional connectivity.
Iran solely focuses more on the economic aspect of CPEC. Regional connectivity through CPEC can boost Iran's stake in the global output. In 2015, on the sidelines of the United Nation General Assembly (UNGA) address, Iran's President Hassan Rouhani expressed a desire to be the part of CPEC. He emphasized the importance of connectivity projects for the region. Iran's initial reluctance to CPEC was transformative in nature and heavily came down with the unfolding of new geoeconomic realities.
Iran's inclination for the CPEC project even becomes the part of official discourse. Iran's ambassador to Pakistan Mehdi Monardost showed keen interest to participate in the CPEC and named it as one of the greatest projects in the history of the region. He envisioned a great boost to bilateral trade between Pakistan and Iran under the framework of this regional connectivity corridor. In 2017, Iran's economy minister Ali Tayyebnia participated in the New Silk Road summit. He praised the New Silk Road concept for regional connectivity.
Iran's economy is already clutched due to the international sanctions invoked by the Trump administration after pulling back from the Iranian Nuclear Agreement formally known as the Joint Comprehensive Plan of Action (JCPOA) in May 2018.Downplaying the perception of geopolitical competition between Gwadar and Chabahar, Iran higher officials negated the impression of competition falsely exaggerated by International and India media and insisted on the complementary nature of two ports.
In 2016,Iran and India signed an agreement for the development of Chabahar port and it was view as the counterweight to Gwadar port. Without explicitly mentioning India by name, Iran's ambassador to Pakistan Syed Mohammad Ali Hoseeni defended the decision of his country to drop out India from the project in Chabahar by stating "when some foreign governments found reluctant in their relations with Iran and need other's permission for even their normal interactions, for sure they would not be capable of planning and implementing such long-term cooperation contracts".
The same rhetoric appears in the views of Chinese leadership. Brushing aside the allegations of Iran's perceived resistance to CPEC and Gwadar port, Iran's foreign minister Jawad Zarif dismissed the allegations and supported growth and development anywhere in Pakistan.
Chabahar is often seen as a rival to Gwadar port. However, Indian discourse has got an altogether different lease of life in the media compared to the Iranian one. Iran's ambassador to Pakistan Mehdi honardoost utterly disregarded the narrative of competition of two ports. He invited both Pakistan and China to closely work in Chabahar port.
China considers Iran as an important country for its energy security, BRI and in the larger context of global competition with USA. China dual role both in Gwadar and Chabahar, according to the analysts, will likely reduce the impression of competition between two ports. Chinese stance on the Chabahar port also complement the Iran's position on Chabahar. Chinese premier Le Keqiang rejected the notion that Chabahar port is in competition with the Gwadar. He is convinced with the idea that both ports have the potential to complement each other.
Tehran global status goes upward with the emerging financial and diplomatic backing of China. Beijing openly backs Tehran in the face of U.S. might. On March 26, 2021, China and Iran signed an agreement expressing a desire to increase cooperation and trade relations over the next 25 years. Wang Yi, Chinese foreign minister, said that USA should rescind the sanctions against Iran. The 25 years deal is considered as part of the Belt and Road Initiative (BRI). According to Tehran Times analysts Peyman Hassani and Ammar Hossein Arabpour, this deal is considered a relief to Iran's gas and oil sector against USA sanctions.
USA sanctions forcefully bar the countries from purchasing oil from Iran. The US Department of Defense's report notes that China Pakistan Economic Corridor (CPEC) focus on pipelines and port construction. Pakistan's reluctance to follow the Iran-Pakistan gas pipeline which is stalled due to American pressure can be reviewed, too much sigh of relief for Tehran's energy export.
Triangular relations of China, Pakistan and Iran will likely put Iran on the strong footing. Richard Caplan, a professor of international relations at the university of Oxford, notes, "The agreement which predates Biden, undercuts U.S. efforts to isolate Iran economically and, to some extent, diplomatically.
Diplomatic and economic isolation remain at the center of Iran's foreign policy under the severe U.S. sanctions. Iran's perceptions of CPEC revolves around the same fact that through regional engagements under CPEC and BRI, it can tackle its global problems to some extent.