India's Lack of Entrepreneurship is Due to its Culture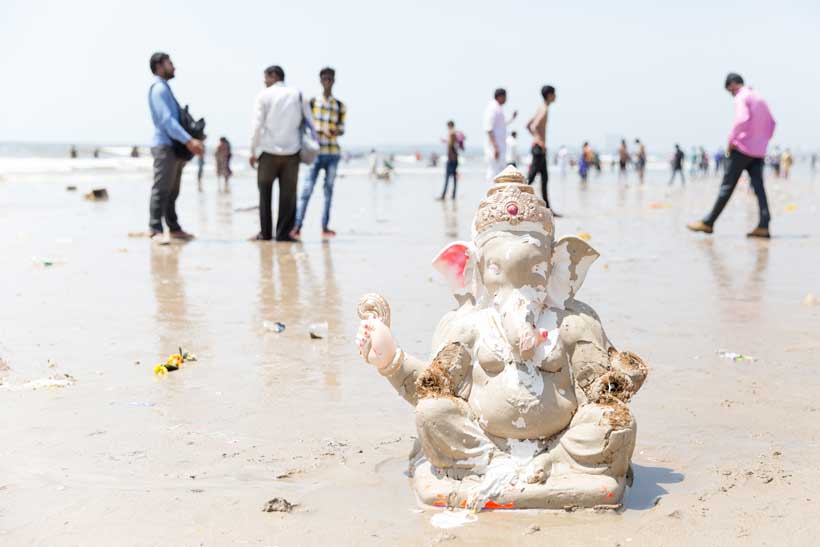 I came across an article shared on a Facebook group, describing Apple co-founder, Steve Wozniak's, take on Indians' lack of creativity and the resultant dearth of innovative enterprise. The article was met with a lot of pushback and hate-posting, mostly arising out of national and cultural chauvinism.
But Woz's words were like music to my ears. He is certainly not the first person to have lambasted Indians for their lack of creativity and innovation, but he is one of the few ones who touched on points that subtly implicated the culture, straying away from the oft-cited bogey man – the Indian educational system.
I will try to swing further Woz's wrecking ball and try to break down (pun intended) the shortcomings of Indian culture that stymie creativity, innovation, entrepreneurship, and individual progress.
For this rant, I shall use everyday examples and observations, while eschewing citing scientific literature. This is, thus, an opinion grounded in empiricism.
Low Expectations
Entrepreneurship is the pursuit of a lofty goal, often, with scant resources. The challenges are not merely of an infrastructural or a monetary nature, they are first and foremost of a psychological kind. The individual has to place his personal life and tertiary goals on the proverbial altar that will serve as the foundation of his venture.
Unfortunately, such goals and aspirations have no place in a culture of low expectations. Indian culture encourages playing safe just so one gets to check off a centuries old check list of 'success.' The check list comprises of education (in select disciplines), employment (in select industries), matrimony, a mortgage, and a car loan.
With the bar set to keeping up with the Joneses, setting off on an almost monkish, backbreaking entrepreneurial journey is off limits.
Group Think
Starting a business or being innovative requires a person to make critical decisions that can either make it or break it. Such critical decision-making needs one to be self-aware and accustomed to make independent decisions from a young age.
A culture that puts a premium on defining one's identity in the ethnolinguistic group in which one was born is not at all geared for the rigors of independent decision-making.
To add to the burden, individuals are perceived as part of a group and are expected to be in lockstep with group conventions, practices, and thought. For a maverick, this can be stifling and self-isolation is the only counter-measure.
A sub-malady of group think is that individuals get painted with a rather broad brush. Group outliers, viz. future mavericks, tend to be ridiculed, jeered, and in some cases, ostracized due to the misalignment of their compass with the group north star.
A combination of group think and steep penalties on renegade behavior means that the raw creative energy, the fuel of entrepreneurship, is lost or discharged in hackneyed pursuits.
Identity Politics
Group think and ethnolinguistic segmentation segues into identity politics. People tend to judge individuals by their default identities, issued at time of birth, by no virtue or fault of their own.
While this pathology seems to be at its peak in the US, fortunately, there are counter voices that rail against it.
In India, it's part and parcel of the routine life. Preferential policies and biases towards hiring folks of similar ethno-linguistic groups as that of the employer is rampant in most parts of the country.
Identity politics can creep into fraternizing, segmenting the populace along ethnolinguistic fault lines. This can be extremely counterproductive to the process of information exchange and making beneficial acquaintances – essential pre-requisites to entrepreneurial beginnings.
Lack of Grassroots Innovation
Entrepreneurship has become such a money-minting buzzword that universities now run courses that teach folks how to bootstrap their ideas into successful businesses. Big to medium sized cities see at least one event dedicated to discussing and fostering entrepreneurs. Magazines beat the entrepreneurial drum at least once in their publication cycle and Youtube is chalk full of videos on entrepreneurial hacks.
But really, entrepreneurship and innovation is not a gala affair and certainly doesn't result from a structured top-down plan. It's more akin to the randomness and meandering trajectories of Brownian motion. Over time, a few of these random trajectories lead to success.
Rockefeller's success with oil, Henry Ford's successful application of the assembly line, modern day advances in fracking, the smartphone, and all the petty things that make our domestic life convenient have one thing in common. They are the cumulative result of the effort of average individuals, with great minds and even greater dreams, who wanted to innovate contemporary processes and systems to bring about a greater good.
Indians, for a variety of reasons, lack the innovative mindset. Outliers apart, most Indians don't think of upgrading existing ways of doing things to make their own lives better. To demonstrate this, I will use two extremely routine, but telling, elements of our lives – house cleaning and food packaging.
House cleaning involves sweeping, mopping, and wiping down surfaces.
The Indian broom hasn't undergone any significant upgrade since its inception. It's still made of long fibers of processed grass, held together by a plastic casing which doubles up as the handle. From head to tail, the broom measures around 3.5 feet. The result: poor cleaning and significant strain on the back from bending over. No thought has ever been put into upgrading this tool. It's only through the entry of products from the West that urban Indians are being introduced to the 'real' broom – one with greater work efficiency and optimized for use in upright posture.
Mopping in the average Indian household is performed with a rag and a bucket of water. One has to squat and use their bare hands to mop the floor with the wet rag. Only recently has a mop and a purpose-built bucket been introduced into Indian homes. But to much dismay, this convenience is the result of globalization and trade, not local innovation.
It's routine to wipe down surfaces with a damp rag. The process requires frequent rinsing and wringing of the rag. Not only is it time consuming, it also produces poorer results. To date, there is no alternative to this, as there is nothing like Clorox wipes on the market.
Food packaging is my pet peeve. I was particularly wowed by food packaging in North America. There is a great emphasis on three criteria – ease of opening, resealability, and ease of dispensing. Cue food packaging in India, and except a few multinational brands, most food packaging is dismal. None of it meets the above three criteria and situation hasn't changed much over the past few decades.
It seems, at least empirically, that the driver of innovation and entrepreneurship – the individual – is missing in action. This very much explains, partly, the state of shambles India has found itself in.
Lack of Infrastructure
I won't detail on infrastructural quagmires affecting at a macro level like GDP and public transportation. This is an individual-centric harangue, so I will touch on the micro effects.
Innovation or entrepreneurial pursuit needs contemplation, solitude, and some spare time to etch out the road map. The above elements become unattainable due to the way infrastructure is (mis -)set up in India, at least in urban India. (These problems don't occur in rural India because there is no infrastructure to begin with.)
The Indian infrastructural setup is for the most part pre-industrial. This accompanied by a pre-industrial culture and way of life throttles any serious contemplation and self-reflection.
Following has been my observation.
Poor roads and dismal traffic management often result in urban Indians spending over 3 hours commuting one-way. While one could theoretically brainstorm and introspect while stuck in traffic, the co-existent cacophony from honking and outdated car motors makes this theoretical prospect unfeasible.
But what about using ear plugs and reading up on relevant issues on the Internet while stuck in traffic? This unfortunately is made impossible due to poor Internet speeds/bandwidth – a characteristic flourish of digital India.
The same lack of quiet is continues on into the urban residential setup, thanks to poor city planning, resulting in noisy vehicular traffic streaming right down the middle of the township. The problems get compounded, every now and then, by cultural and social events, where making the most noise and being inconsiderate to others seems to be the end goal.
With a lack of privacy, quiet, and uninterrupted me-time, it's hard to think about anything, except the most trivial matters.
Inverse Logic
Part of the goods and services tax in India is also the culprit for not affording the average Indian sufficient downtime. Elements that free up time and make daily routine convenient – frozen and canned foods, processed foods, packaged foods, and household appliances like dishwashers, refrigerators, washers, and ovens – incur a steep tax.
The rationale: the above goods and products are luxury items, hence, should be steeply taxed.
The counter-rationale: how can these conveniences become mainstream if they cost a lot?
The result: most Indians continue to live pre-industrial lives, with household chores occupying a significant chunk of their daily schedule.
Introspection, contemplation, and brainstorming, then, are prerogatives of post-industrial cultures of the West, which is where most innovation and developments occur. This is not serendipity, it is cause-and-effect.
Parental Baggage
This might become a contentious issue.
Exceptions aside, adults in the West are expected to bear fewer parental responsibilities than adults in India. While helping parents out occasionally and tending to their health in times of need can certainly be accommodated in the life of a young adult, there is a threshold to such accommodation, beyond which it adversely affects the adult's life.
Indian children are not only expected to take care (read middle age to grave) of their parents, they are also expected to fulfill some of the latter's dreams and expectations. In some unfortunate cases, adults are expected to live with their parents, in line with long-standing cultural norms, despite having the means to move out.
The externalities of such a setup: young adults live a sheltered life and become encumbered with expectations and demands that can put their personal pursuits in a chokehold.
Such young adults can hardly be expected to become trailblazers and mavericks.
Indians are Philistines
Granted India has its own philharmonic orchestra and hosts art exhibitions and cultural festivals. Upon analyzing closely, one finds that such events draw out only the uber-elites of Indian metros – the real bourgeoisie with Ivy-league education and refined tastes. Unfortunately, they are a niche minority.
Most of the the Indian population, including inhabitants of metros, despite their university degrees and corporate careers, couldn't care less about the arts. Patronage to the arts is considered so superfluous that it doesn't even brush past the mental orbit of an average Indian.
The arts play a vital role in that they encourage creativity, out-of-box thinking, and open intellectual dimensions that cannot be opened by rote lessons that are the forte of the Indian K-12 system.
Case in point: the user experience on Apple products wouldn't have been so definitively distinct had Steve Jobs not dropped in on a calligraphy course at Reed College.
It would be almost blasphemous and heretical for an Indian to wish to study the arts or want to build a career in humanities. Not only will he/she incur the wrath of their parents and the ridicule of a vacant society, they will remain cash strapped for the rest of their lives. The culture and the resultant economic system isn't built to nurture artistic pursuits.
Notable Takeaway
The common thread running through all the above listed reasons is culture. It's not the lack of money, or the burgeoning population, or poor governance – oft-cited culprits – that result in a dearth of entrepreneurship, lack of innovation, and a miserable existence.
In Closing,
While I would like to end on a sanguine note, I prefer realism to optimism. Cultures are difficult to change. Cultural upheaval results from the efforts of individuals who have seen the light and hazard walking towards something better.
There is a genuine dearth of rugged individualism in the Indian culture. With the engine for change, innovation, and entrepreneurship non-existent, there cannot be a cultural shift or individual progress or creative enterprise in India.
Brick By Brick, BRICS Now a New Bridge for a New World
Measuring BRICS in single decades, in 2001, BRIC started as an acronym for Brazil, Russia, India, and China; Goldman Sachs economist Jim O'Neill claimed that by 2050 the four BRIC economies would come to dominate the global economy. So South Africa was added to BRIC in 2010. The following countries are now expressing interest in joining: Afghanistan, Algeria, Argentina, Bahrain, Bangladesh, Belarus, Egypt, Indonesia, Iran, Kazakhstan, Mexico, Nicaragua, Nigeria, Pakistan, Saudi Arabia, Senegal, Sudan, Syria, the United Arab Emirates, Thailand, Tunisia, Turkey, Uruguay, Venezuela, and Zimbabwe. Is this now the awakening of BRICS+ or BRICS power?
BRICS+ by 2030 will add dozen new members and carve new indices, and by 2040, it will lead to new intellectualism on geopolitics and socio-economies for the super complex 2050 age of smart living.
Historically, BRICS nations pushed on their people-power agenda over super-power titles. They made extreme value-creation economic models over focusing on powerful military-industrial complexes. They focused on nation-building and avoided special mandates to manage global affairs. They have been on a quest to upgrade them. They were feeding hungry mouths, as they were population rich, constantly up-skilling, and improving value creation as they were SME rich. They kept a steady watch to create multilateralism to uplift humankind.
They, too, made mistakes, as did the rest of the world
In the third decade of the third millennium, come 2020, three transformations erupted. First, futurism changed the rules on the 'physicality of work' and created a new imbalance with the 'mentality of performance'; this has divided the workforce of world; the old system of over a billion commuting daily to the center of a complex maze to arrive daily at the sanctum of the company and create climate change. So now, in response, some 50% of the world's workforce has chosen to stay away and work remotely in the surroundings of wide-open choices. Furthermore, technology uplifted micro-power-nations and exposed Western economies now stripped naked in bubble baths on slippery floors, they tippy-toe practicing conga-lines
Newly magnified economy: Behold, what microscopes exposed the magnified inner workings of the body. Similarly, the integrated networks have exposed the digital connectivity and working of millions of villages, cities, and nations with additional billions of people to interact, trade, improve grassroots prosperity and create a well-informed and opinionated citizenry. Some 100 years ago, if only 1% of the world's population knew what was happening, today it is a dozen times more, and by 2030 double again. Why would these numbers change the global economic matrix when translated into micro-trading, micro-manufacturing, and micro-exporting? International opinion today is already strong enough to crush any national opinion of any nation still lingering under the illusion of a self-promoted victory.
When the SME sector already exists within each nation, the global markets are always hungry for good quality goods and services, and the rains of almost free digital technologies make such transformation a quick turnaround. Therefore, mindsets are critically essential; the need to define the difference between the job seeker mindset that builds the organizations and the job creator mindset that originates and creates that organization in the first place.
So what are the lessons, key features, and blueprints in sight?
Mistakes and new lessons: Last many decades, as the new world was rising, Western citizens felt like China experts, and their regular visits to local China towns restaurants in each city misguided them that Laundromat trained Chinese could only produce some chicken fried rice. Ever since the advent of the camera, the East was always projected as poor and dysfunctional; mesmerized by the media coverage during the last many decades, the West was equally convinced that India, a land of only snake charmers and fakirs, finally someday speak better English. The general perceptions about Asia, besides eating rice, if they could ever make cheaper products for the West. The rest is history, mistakes, and lessons.
After the big ding-dong nights of 2000 New Year's Eve, today's new story starts from the 20th chapter. Now China and India alone have created some 500 million new entrepreneurs, not by a magic pill or meta-crypto-wand but by National Mobilization of Entrepreneurialism, a slow, painful deployment of SMEs across the nation, and by creating mobilization protocols to identify, classify, and digitizing based on multiple factors from type and size to the evaluation of their "respectable" role in future communities and economic factors. This methodology was far more advanced in strategy and stern management over the globalization frenzy from the West, where sudden exporting of manufacturing of the industrial plants to kill manufacturing and destroying the middle class out of the West already declared globalization a great success.
The other mistake is to assume this is an economic or an academic study, at best, like an Oscar Slap on sleepy rotundas occupied with endless printing of money across the Western economies. Instead, this is an entrepreneurial response for the entrepreneurial nations to awaken hidden entrepreneurial talents in up-skilling SMEs and re-skilling manufacturers at national levels.
Recommendations and warnings: No airline can survive with only Flight Engineers and Frequent Flyers stuffed inside the cockpits; that space is only reserved for highly trained pilots. Henceforth, across the world, any economic development of any size, shape, or authority may find other more suitable alternate paths of occupation if they still cannot demonstrate any levels of understanding, applicable skills, or mobilization mastery on the National Mobilization of Entrepreneurialism to up-skill exporters and re-skill manufactures and uplift national SME sector as the most prominent economic contributor of the nation. Study the biggest error of economic thinking
Underestimating the hidden powers of early thinking and starting a tiny unknown SME is a mistake of mindsets; here, entrepreneurialism like a saga unfolds, like a voluminous piece of literature but demanding literacy, understanding the job seeker mindsets and the ability to differentiate with entrepreneurial job creator mindset is already winning half the battle. Study the Mindset Hypotheses
Nations failing to realize the power of the billion SME rising in Asia and still unable to declare a national agenda of national mobilization of SMEs now must acquire an understanding of the 4B Factor: a billion displaced due to the pandemic, a billion replaced due to technology, a billion misplaced in wrong jobs now a billion on starvation watch. Furthermore, this 4 billion ever digitally connected mass of people ever in the history of humankind is now the most significant force of global opinion. Notice nations are already intoxicated with joy over the popularity of their national public opinion while having just an opposite international opinion on the world stage.
Recommendation; everyone is born an entrepreneur; our system chips away at this talent. Nevertheless, 10% to 50% high potential SMEs of any nation once are identified, classified, and digitized within 100 days. The uplifting digital platforms of up-skilling exporters and re-skilling manufacturers will result in 10% to 50% quadrupling their performance, productivity, and profitability. Imagine how much-regimented efforts will activate a positive national economic revolution based on real value creation, uplifting grassroots prosperity. How soon is a nation ready for a significant change? The rest is easy.
Promoting Economic Security: Enhancing Stability and Well-being
The stability and well-being of people, communities, and countries are critically dependent on economic security. It covers a range of topics, such as access to necessities, work opportunities, stable incomes, and defense against economic shocks. The need of guaranteeing economic security has increased significantly in the modern world, which is characterized by technical developments, geopolitical shifts, and unexpected disasters. The importance of economic security is examined in this article, along with important tactics for promoting adaptability and preserving people's quality of life.
The value of economic security to individuals, communities, and countries cannot be overstated. By fostering an atmosphere where people and families can achieve their basic needs without suffering undue stress, it promotes stability. Because of this stability, people can recuperate and start over after severe shocks like economic downturns, natural disasters, or health crises.
Furthermore, economic security contributes to social cohesion by reducing inequality and fostering inclusivity. When individuals feel economically secure, they are more likely to actively participate in society, contribute to their communities, and engage in productive endeavors. This sense of security leads to greater social harmony and a collective feeling of prosperity.
Moreover, economic security is vital for long-term sustainable development. It enables individuals and societies to invest in education, healthcare, infrastructure, and innovation. These investments drive economic growth, improve overall well-being, and create the foundation for a prosperous future. By ensuring economic security, countries can build resilient and sustainable economies that benefit their citizens and contribute to global progress.
To enhance economic security, several key strategies can be implemented. Firstly, governments and businesses should prioritize diversifying their economies by promoting sectors with growth potential and resilience. By reducing reliance on a single industry or market, countries can mitigate the impact of economic downturns and build a more robust and diversified economy.
Investing in education and skills development is another crucial strategy. Governments and organizations must focus on providing quality education, vocational training, and lifelong learning opportunities. Equipping individuals with the necessary tools and knowledge enables them to adapt to changing economic landscapes and remain competitive in the job market.
Strong social safety nets are necessary to protect people during times of economic upheaval. The most disadvantaged populations should be given priority in the design and implementation of comprehensive social welfare systems by the government. Creating a safety net for all citizens entails implementing programs for income support, healthcare coverage, and unemployment benefits.
Promoting entrepreneurship and innovation can create new opportunities for economic growth and job creation. Governments can support aspiring entrepreneurs by providing access to capital, mentorship programs, and favorable regulatory environments. Embracing technological advancements and fostering a culture of innovation further enhances economic security, particularly in an increasingly digital world.
International cooperation is essential since economic security is a global issue. Cooperation between nations is necessary to advance ethical business practices, lessen economic inequality, and improve financial stability. Initiating discourse, coordinating policy, and assisting nations in economic crises are all important functions of multilateral organizations.
Societies can improve their economic security and create a more secure and prosperous future by putting these strategies into practice: diversifying the economy, investing in education and skills, creating social safety nets, encouraging entrepreneurship and innovation, and fostering international cooperation.
Having economic security is crucial in a world that is uncertain and changing quickly. Governments, corporations, and individuals may all work together to create an environment that promotes economic security by putting a priority on stability, resilience, and inclusivity. We can create a more resilient and prosperous future for everybody through diversity, education, social safety nets, entrepreneurship, and international cooperation. By making investments in financial stability, we build a more just and sustainable world.
The Impact of Globalization on the South Asian Economy
Globalization refers to the process by which economies, societies, and cultures from different countries become integrated with one another. The economies of the countries that make up South-East Asia, which include India, Pakistan, Bangladesh, Nepal, and Sri Lanka, have been significantly impacted by the spread of globalization in recent decades. The effects of globalization on the economies of South Asian countries have been mixed, with some positive and some negative results.
Positive Impacts of Globalization on the South Asian Economy
The expansion of South-East Asia's trade and investment opportunities is one of the aspects of globalization that has had the most positive impact on the region's economy. Because of its large consumer base, low labor costs, and strategic location, the region has become an attractive destination for foreign investors. As a consequence of this, the level of foreign direct investment (FDI) in South Asia has significantly increased, which has led to the development of new industries and the production of new jobs.
The expansion of the service industry in Sout-East Asia can also be attributed to the effects of globalization. South Asian countries have emerged as a hub for the outsourcing of services such as information technology (IT) and business process outsourcing as a result of the emergence of new technologies and the increased availability of skilled labor (BPO). As a direct consequence of this, the area has benefited from an increase in both the number of available jobs and the amount of money it brings.
Last but not least, globalization has facilitated greater cultural interaction and integration throughout South-East Asia. The region possesses a significant cultural legacy, and the advent of globalization has made it possible for South Asian music, films, and cuisine to become popular all over the world. This has not only contributed to a greater awareness of the region's cultural heritage, but it has also opened up new doors for the travel and hospitality industry.
Negative Impacts of Globalization on the South-East Asian Economy
Even though there have been some positive effects, there have also been some negative effects that globalization has had on the South Asian economy. The widening gap between rich and poor is one of the most pressing problems that we face today. The advantages brought about by globalization have accrued almost entirely to a relatively small number of people, which has contributed to a widening income gap. As a consequence of this, social unrest and a wider gap in incomes have emerged.
Another significant obstacle that has been presented is the displacement of workers and traditional industries. Due to the effects of globalization, many smaller businesses have been forced to shut down, and their employees have been relocated to larger companies that are more productive. As a consequence of this, there has been an increase in unemployment as well as social unrest, particularly in rural areas.
Globalization has contributed to the deterioration of the environment in South Asia. The region has seen a growth in industries such as the textile industry, both of which have had a significant impact on the environment as a result of their expansion. The population's health and well-being have suffered as a direct result of environmental degradation, which can be traced back to the increased consumption of natural resources and the improper disposal of waste produced by industrial processes.
Conclusion
The economy of the South-East Asian region has been affected in both positive and negative ways by the phenomenon of globalization. While it has resulted in the growth of industries and increased cultural exchange, it has also resulted in the displacement of workers and the widening of income inequality. While it has contributed to the growth of industries and increased cultural exchange, it has also resulted in the displacement of workers. In order to address these challenges, policy interventions that foster inclusive growth, protect the environment, and create new opportunities for the population will be required. By acting in this manner, countries in South Asia will be able to take advantage of globalization's positive aspects while mitigating some of its more damaging effects.