India's Lack of Entrepreneurship is Due to its Culture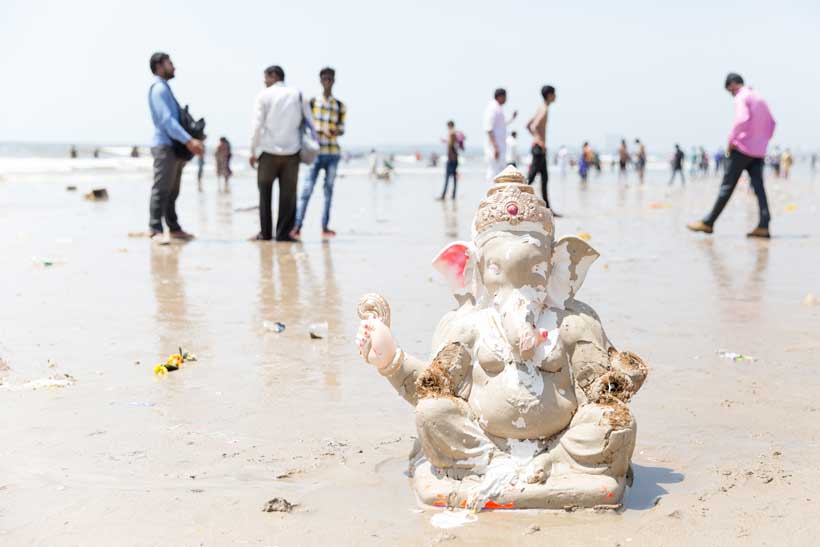 I came across an article shared on a Facebook group, describing Apple co-founder, Steve Wozniak's, take on Indians' lack of creativity and the resultant dearth of innovative enterprise. The article was met with a lot of pushback and hate-posting, mostly arising out of national and cultural chauvinism.
But Woz's words were like music to my ears. He is certainly not the first person to have lambasted Indians for their lack of creativity and innovation, but he is one of the few ones who touched on points that subtly implicated the culture, straying away from the oft-cited bogey man – the Indian educational system.
I will try to swing further Woz's wrecking ball and try to break down (pun intended) the shortcomings of Indian culture that stymie creativity, innovation, entrepreneurship, and individual progress.
For this rant, I shall use everyday examples and observations, while eschewing citing scientific literature. This is, thus, an opinion grounded in empiricism.
Low Expectations
Entrepreneurship is the pursuit of a lofty goal, often, with scant resources. The challenges are not merely of an infrastructural or a monetary nature, they are first and foremost of a psychological kind. The individual has to place his personal life and tertiary goals on the proverbial altar that will serve as the foundation of his venture.
Unfortunately, such goals and aspirations have no place in a culture of low expectations. Indian culture encourages playing safe just so one gets to check off a centuries old check list of 'success.' The check list comprises of education (in select disciplines), employment (in select industries), matrimony, a mortgage, and a car loan.
With the bar set to keeping up with the Joneses, setting off on an almost monkish, backbreaking entrepreneurial journey is off limits.
Group Think
Starting a business or being innovative requires a person to make critical decisions that can either make it or break it. Such critical decision-making needs one to be self-aware and accustomed to make independent decisions from a young age.
A culture that puts a premium on defining one's identity in the ethnolinguistic group in which one was born is not at all geared for the rigors of independent decision-making.
To add to the burden, individuals are perceived as part of a group and are expected to be in lockstep with group conventions, practices, and thought. For a maverick, this can be stifling and self-isolation is the only counter-measure.
A sub-malady of group think is that individuals get painted with a rather broad brush. Group outliers, viz. future mavericks, tend to be ridiculed, jeered, and in some cases, ostracized due to the misalignment of their compass with the group north star.
A combination of group think and steep penalties on renegade behavior means that the raw creative energy, the fuel of entrepreneurship, is lost or discharged in hackneyed pursuits.
Identity Politics
Group think and ethnolinguistic segmentation segues into identity politics. People tend to judge individuals by their default identities, issued at time of birth, by no virtue or fault of their own.
While this pathology seems to be at its peak in the US, fortunately, there are counter voices that rail against it.
In India, it's part and parcel of the routine life. Preferential policies and biases towards hiring folks of similar ethno-linguistic groups as that of the employer is rampant in most parts of the country.
Identity politics can creep into fraternizing, segmenting the populace along ethnolinguistic fault lines. This can be extremely counterproductive to the process of information exchange and making beneficial acquaintances – essential pre-requisites to entrepreneurial beginnings.
Lack of Grassroots Innovation
Entrepreneurship has become such a money-minting buzzword that universities now run courses that teach folks how to bootstrap their ideas into successful businesses. Big to medium sized cities see at least one event dedicated to discussing and fostering entrepreneurs. Magazines beat the entrepreneurial drum at least once in their publication cycle and Youtube is chalk full of videos on entrepreneurial hacks.
But really, entrepreneurship and innovation is not a gala affair and certainly doesn't result from a structured top-down plan. It's more akin to the randomness and meandering trajectories of Brownian motion. Over time, a few of these random trajectories lead to success.
Rockefeller's success with oil, Henry Ford's successful application of the assembly line, modern day advances in fracking, the smartphone, and all the petty things that make our domestic life convenient have one thing in common. They are the cumulative result of the effort of average individuals, with great minds and even greater dreams, who wanted to innovate contemporary processes and systems to bring about a greater good.
Indians, for a variety of reasons, lack the innovative mindset. Outliers apart, most Indians don't think of upgrading existing ways of doing things to make their own lives better. To demonstrate this, I will use two extremely routine, but telling, elements of our lives – house cleaning and food packaging.
House cleaning involves sweeping, mopping, and wiping down surfaces.
The Indian broom hasn't undergone any significant upgrade since its inception. It's still made of long fibers of processed grass, held together by a plastic casing which doubles up as the handle. From head to tail, the broom measures around 3.5 feet. The result: poor cleaning and significant strain on the back from bending over. No thought has ever been put into upgrading this tool. It's only through the entry of products from the West that urban Indians are being introduced to the 'real' broom – one with greater work efficiency and optimized for use in upright posture.
Mopping in the average Indian household is performed with a rag and a bucket of water. One has to squat and use their bare hands to mop the floor with the wet rag. Only recently has a mop and a purpose-built bucket been introduced into Indian homes. But to much dismay, this convenience is the result of globalization and trade, not local innovation.
It's routine to wipe down surfaces with a damp rag. The process requires frequent rinsing and wringing of the rag. Not only is it time consuming, it also produces poorer results. To date, there is no alternative to this, as there is nothing like Clorox wipes on the market.
Food packaging is my pet peeve. I was particularly wowed by food packaging in North America. There is a great emphasis on three criteria – ease of opening, resealability, and ease of dispensing. Cue food packaging in India, and except a few multinational brands, most food packaging is dismal. None of it meets the above three criteria and situation hasn't changed much over the past few decades.
It seems, at least empirically, that the driver of innovation and entrepreneurship – the individual – is missing in action. This very much explains, partly, the state of shambles India has found itself in.
Lack of Infrastructure
I won't detail on infrastructural quagmires affecting at a macro level like GDP and public transportation. This is an individual-centric harangue, so I will touch on the micro effects.
Innovation or entrepreneurial pursuit needs contemplation, solitude, and some spare time to etch out the road map. The above elements become unattainable due to the way infrastructure is (mis -)set up in India, at least in urban India. (These problems don't occur in rural India because there is no infrastructure to begin with.)
The Indian infrastructural setup is for the most part pre-industrial. This accompanied by a pre-industrial culture and way of life throttles any serious contemplation and self-reflection.
Following has been my observation.
Poor roads and dismal traffic management often result in urban Indians spending over 3 hours commuting one-way. While one could theoretically brainstorm and introspect while stuck in traffic, the co-existent cacophony from honking and outdated car motors makes this theoretical prospect unfeasible.
But what about using ear plugs and reading up on relevant issues on the Internet while stuck in traffic? This unfortunately is made impossible due to poor Internet speeds/bandwidth – a characteristic flourish of digital India.
The same lack of quiet is continues on into the urban residential setup, thanks to poor city planning, resulting in noisy vehicular traffic streaming right down the middle of the township. The problems get compounded, every now and then, by cultural and social events, where making the most noise and being inconsiderate to others seems to be the end goal.
With a lack of privacy, quiet, and uninterrupted me-time, it's hard to think about anything, except the most trivial matters.
Inverse Logic
Part of the goods and services tax in India is also the culprit for not affording the average Indian sufficient downtime. Elements that free up time and make daily routine convenient – frozen and canned foods, processed foods, packaged foods, and household appliances like dishwashers, refrigerators, washers, and ovens – incur a steep tax.
The rationale: the above goods and products are luxury items, hence, should be steeply taxed.
The counter-rationale: how can these conveniences become mainstream if they cost a lot?
The result: most Indians continue to live pre-industrial lives, with household chores occupying a significant chunk of their daily schedule.
Introspection, contemplation, and brainstorming, then, are prerogatives of post-industrial cultures of the West, which is where most innovation and developments occur. This is not serendipity, it is cause-and-effect.
Parental Baggage
This might become a contentious issue.
Exceptions aside, adults in the West are expected to bear fewer parental responsibilities than adults in India. While helping parents out occasionally and tending to their health in times of need can certainly be accommodated in the life of a young adult, there is a threshold to such accommodation, beyond which it adversely affects the adult's life.
Indian children are not only expected to take care (read middle age to grave) of their parents, they are also expected to fulfill some of the latter's dreams and expectations. In some unfortunate cases, adults are expected to live with their parents, in line with long-standing cultural norms, despite having the means to move out.
The externalities of such a setup: young adults live a sheltered life and become encumbered with expectations and demands that can put their personal pursuits in a chokehold.
Such young adults can hardly be expected to become trailblazers and mavericks.
Indians are Philistines
Granted India has its own philharmonic orchestra and hosts art exhibitions and cultural festivals. Upon analyzing closely, one finds that such events draw out only the uber-elites of Indian metros – the real bourgeoisie with Ivy-league education and refined tastes. Unfortunately, they are a niche minority.
Most of the the Indian population, including inhabitants of metros, despite their university degrees and corporate careers, couldn't care less about the arts. Patronage to the arts is considered so superfluous that it doesn't even brush past the mental orbit of an average Indian.
The arts play a vital role in that they encourage creativity, out-of-box thinking, and open intellectual dimensions that cannot be opened by rote lessons that are the forte of the Indian K-12 system.
Case in point: the user experience on Apple products wouldn't have been so definitively distinct had Steve Jobs not dropped in on a calligraphy course at Reed College.
It would be almost blasphemous and heretical for an Indian to wish to study the arts or want to build a career in humanities. Not only will he/she incur the wrath of their parents and the ridicule of a vacant society, they will remain cash strapped for the rest of their lives. The culture and the resultant economic system isn't built to nurture artistic pursuits.
Notable Takeaway
The common thread running through all the above listed reasons is culture. It's not the lack of money, or the burgeoning population, or poor governance – oft-cited culprits – that result in a dearth of entrepreneurship, lack of innovation, and a miserable existence.
In Closing,
While I would like to end on a sanguine note, I prefer realism to optimism. Cultures are difficult to change. Cultural upheaval results from the efforts of individuals who have seen the light and hazard walking towards something better.
There is a genuine dearth of rugged individualism in the Indian culture. With the engine for change, innovation, and entrepreneurship non-existent, there cannot be a cultural shift or individual progress or creative enterprise in India.
Retirees worldwide will outlive their savings by a decade – and women will fare worse
Retirees in six major economies can expect to outlive their savings by years. Women should prepare to bear the brunt of such shortfalls, going without retirement savings for at least two years longer than their male counterparts.
As government and employer-sponsored retirement plans are under strain globally, individuals have found themselves to be increasingly responsible for their retirement savings. Despite this, savings have not accelerated fast enough to make up for the deterioration of traditional retirement plans, suggests a new report by the World Economic Forum, Investing In (and for) Our Future.
In six economies analysed, most male retirees can expect to live past their savings by nearly a decade. Women can expect to go even longer without their savings, as they will likely live more than 10 years without retirement savings to rely on due to their longer average lifespans.
These shortfalls can vary greatly by country and gender; men in the United States are expected to outlive their savings by about eight years while women in Japan will live nearly 20 years past their savings account. Despite these vast differences, the average retiree in Australia, Canada, Japan, the Netherlands, the United Kingdom, or the US will not be able to last through retirement on savings alone.
These shortfalls must be addressed, by both individuals and policy-makers, to ensure that seniors can enjoy life throughout their non-working years.
Governments must act to create retirement landscapes that prevent savings shortfalls. Currently, retirement policies in many countries, including India and China, can often hinder optimal retirement savings and investments.
Though governments should act, they would be wise to avoid implementing one-size-fits-all retirement policies as individual retirement needs can vary greatly from person to person. Instead, governments should change, or even roll back, their regulations to allow individuals to make investments that will increase their long-term returns.
A new report from the World Economic Forum identifies two key investment changes governments should allow so individuals can most effectively address their savings gaps. Both identified actions aim to optimize investment so retirement savers can achieve higher yields from their savings.
1. Consider risk from the perspective of someone saving for retirement
"The real risk people need to manage when investing in their future is the risk of outliving their retirement savings," said Han Yik, Head of the Institutional Investors Industry, World Economic Forum. "As people are living longer, they must ensure they have enough retirement funds to last them through their longer lives. This requires investing with a long-term mindset earlier in life to increase total savings later on."
Many people are far too risk-averse in their retirement investing. While consistent saving is important to build retirement money, being mindful of long-term returns on retirement portfolios is crucial to ensuring that an individual doesn't outlive their savings. Many young to middle-age savers should change their risk outlook, understanding that outliving their savings is a far greater risk to them than short-term investment risk.
2. Diversify the investment of saving accounts, by geography and asset type
While focusing on long-term returns is often beneficial for retirement savers, diversification can preserve those returns by mitigating overall investment risk.
Currently, most retirement investment vehicles are largely based on traditional equity and fixed-income investments that have the advantages of being easy to value as well as having high liquidity. However, given the long-term nature of retirement savings, that liquidity comes at a cost. Although they require adequate understanding and sound financial advice, investment in alternative assets, particularly illiquid assets, can bring strong diversification benefits to a retirement investment portfolio.
In this area, again, policy-makers must ensure their retirement policies do not hamper the ability of individuals to make the best long-term choices for their portfolios. In most countries, default retirement options focus on liquidity and the ability to perform daily valuations at the expense of long-term growth. Governments should consider changing or even rolling back these regulations to allow retirement savers to invest in the assets best suited to their individual retirement goals.
In addition, many retirement portfolios also tend to have a heavy domestic focus. Diversifying the geography of investments in portfolios can reduce risk to home country economic events. By expanding the locations of their investments, retirement savers, particularly savers from smaller economies, can protect themselves from market or economic slumps in an individual economy while still maximizing their returns.
Decumulation, or spending in retirement, is another key area of well-being after the working years yet there is far less research dedicated to it.
For instance, today's retirement spending projections are based on the rule that retirees will withdraw 4% of their portfolio each year they are retired. However, the World Economic Forum and Mercer suggest that this estimate does not match how retirees spend in the real world, with much higher spending in early retirement years and less as retirees age. This spending volatility highlights the need for new retirement solutions that both allow for flexible spending while also ensuring savings that last through retirement.
"With populations around the world living longer than ever before, we need far more creative decumulation solutions for longevity protection" says Rich Nuzum, President, Wealth at Mercer. "There are some alternative solutions emerging such as pooled annuity funds, but older individuals are going to need a more diverse range of financial tools to help protect against longevity risk."
Some countries, such as the UK and the Netherlands, have begun to recognize the importance of robust policies for the decumulation period and are even considering rolling back regulations for retirement savings. However, there is much more to be done in this area to ensure that seniors can thrive during their period of enjoying the funds they have worked so hard to save over their working years.
Sustainable development: Within reach in Iran and Asia and the Pacific
Climate change is increasing the intensity and frequency of natural disasters in Asia and the Pacific. The tragic loss of life and the destruction wrought by recent flooding in the Islamic Republic of Iran is a reminder of the threat to lives, livelihoods and societies posed by extreme weather events. A reminder that only an integrated response to economic, social and environmental challenges can pave the way to sustainable development.
The floods which swept across the Islamic Republic of Iran in spring this year were devastating. They affected 10 million people and 500,000 people were displaced of which half were children. Hospitals and schools were destroyed, denying 100,000 children and education and thousands access to basic health care. Large sections of the country's road network were affected, which will weigh on the economy, but also impact on many families' daily lives. Damages have been estimated at $4.7 billion, a third of which concern the agricultural sector, critical to many livelihoods.
Yet as tragic and costly as the recent floods have been, they are also part of a wider phenomenon: the increasing risk of natural disasters outpacing resilience in the Islamic Republic of Iran and in Asia and the Pacific. Sand and dust storms, drought, desertification and wind erosion are all expected to rise in South-West Asia by 2030. Intensified by climate change, these disasters are becoming increasingly frequent. They hit the poor and vulnerable hardest, particularly in informal settlements. Some of Iran's least developed provinces have suffered the most, with successive sand and dust storms destroying crops and infrastructure, and undermining people's health, study and work.
These challenges exemplify why economic, social and environmental considerations must be considered together, if we are to effectively mitigate the consequences of natural disasters and achieve sustainable development. Evidence from across the globe tells us ignoring the social impact of economic growth can place a huge strain on societies, and at its worst lead to instability and conflict. Ignoring the environmental cost of economic growth in many parts of our region has led to climate change and an increased risk of natural hazards, which entrench poverty and perpetuate inequality. Nowhere is an integrated, multilateral response needed more than in Asia and the Pacific, the most disaster-prone region in the world.
With this in mind, the United Nations Economic and Social Commission for Asia and the Pacific (ESCAP) has worked with the Islamic Republic of Iran to establish the Asian and the Pacific Centre for the Development of Disaster Information Management (APDIM) in Tehran. It will deliver targeted capacity development for disaster information management and knowledge sharing. A regional cooperation mechanism for combatting the sand and dust storms has already been adopted. This will work to reduce the causes of risk of multiple hazards, develop a sand and dust storms alert system and tap regional partnership networks to enhance technical support where it is most needed.
My ambition is for APDIM to fit into a broader regional development and cooperation effort. One to reduce the inequality and environmental degradation which have accompanied recent exponential economic growth in our region. Our analysis shows the investment needed to achieve sustainable development in Asia and the Pacific is within reach. Developing countries' investment needs stand at an additional $1.5 trillion per year, or five percent of their combined GDP. In the Islamic Republic of Iran, we estimate investments needed to climate-proof basic infrastructure are equivalent to roughly 1 per cent of Iran's GDP in 2018. Further investment would be required in education and people centered approaches to build resilient communities and economy.
Sustainable development which balances economic growth with the need for social inclusion and environmental protection is essential to ensure a prosperous Iran today and a clean, compassionate and safe future for our children. Investing in people, as well as investing in skies, land and water can ensure that future. The Islamic Republic Iran has the means and the will. Yet persistence will be required to achieve this ambition, and the United Nations family stands ready to assist in any way it can in the months and years ahead.
A sustainable greener future needs green employment skills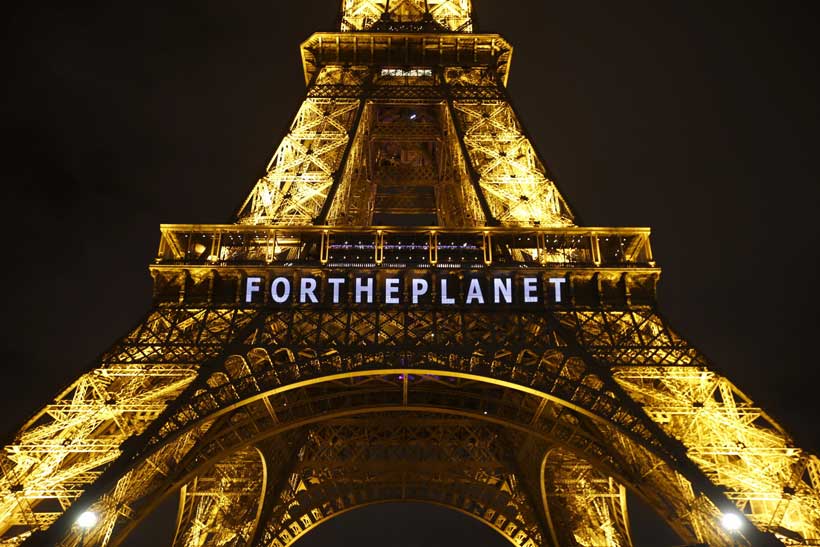 Climate change and environmental degradation are among the greatest challenges of our times. The signatory states of the 2015 Paris Agreement on climate change recognized the need for urgent action. But a commitment to environmental sustainability by itself is not enough. On the one hand, climate change and environmental degradation reduce productivity and destroy jobs and the effects fall disproportionately on the most vulnerable. On the other hand, the transition to a green economy has the potential – if handled correctly – to create tens of millions of sustainable jobs.

So far 183 countries have committed to the Paris Agreement target (of keeping the rise in global temperatures to less than two degrees Celsius) by submitting national determined contribution (NDCs) documents that detail the adaptation and mitigation measures they plan. However, while two-thirds of these NDC's recognize the importance of boosting capacity development and public knowledge of climate change, fewer than 40 per cent include any plans for skills training (or retraining) to support their implementation. What's more, more than one in five have no plans for any training or capacity development measures at all.
This should ring alarm bells. Commitments to greening economic sectors such as energy, agriculture, waste management, manufacturing and transport can't advance into concrete change if the necessary skills are not available. It is women and men with the right knowledge and skills who will take the decisions, and develop and maintain the technology, green production processes and sustainable investment strategies that are outlined in the NDCs and other policy documents.

Skilling, reskilling and upskilling covers not just technical skills but, core/soft skills (such as environmental awareness, analytical skills, teamwork, innovation, communications, leadership, negotiation abilities, and management and entrepreneurship skills), which can offer a comparative advantage because they can easily be transferred across occupations. Other most wanted skills include sales and marketing, customer handling, repair, digital skills, scheduling and budgeting, to mention just a few examples.

These issues will be discussed at the Global Forum, Boosting Skills for a Just Transition and the Future of Work (6 June), where the Key Findings of a forthcoming report Skills for a greener future (to be published later this year) will be discussed. The report includes information from 32 countries. The aim of the Forum is to highlight the need for concrete action on skills, identify occupational needs, skills gaps, and response strategies related to a sustainable future of work, and discuss possible multi-lateral collaboration that can advance green human capital.

We know this will require massive investment. But it can create millions of new jobs and repurpose many existing ones. Particular attention must be paid to ensuring that women are included in relevant skills training, so that these measures help reduce the gender gap and combat gender stereotypes rather than entrenching them. The number of high-skilled and – especially – middle-skilled jobs have the potential to grow if there is investment in relevant skills training. Workers in construction, manufacturing, agriculture and sales may gain employment if the green transition is supported by skills development. This requires good coordination across different ministries and between public and private sectors. Yet, our review of 32 countries shows that current policies are often piecemeal and lack subsequent action.