Americans Trust 'Our' Intelligence Agencies. Should We?
The record is clear that 'our' (that is, the ruling Establishment's) intelligence agencies, such as the CIA, have lied to the public many times, and actually lie routinely — but these lies are always revealed only decades later, by historians, when it's decades too late, because the damage was already done, decades before. Think, for example, of just two now-famous cases, Iran 1953, and Chile 1973, in both of which instances the U.S. Government ended a democracy abroad, and established a brutal dictatorship there (the Shah in Iran, and Pinochet in Chile) — but what good can a historian do, when the Government and its 'news'-media were persistently lying, and they had fooled the U.S. public, at the time — which is all that really counted (and ever will count)? Can a historian undo the damage that the Government and its propaganda-agencies had perpetrated, by means of their lies, and coups, and invasions? Never. But this Government, and its propaganda-agents, claim to defend democracies, not to end them. Can it actually be a democracy, if it's doing such things, and doing it time after time?
Something's deeply wrong here. Government by deceit, cannot be a democracy. And, yet, the public still don't get the message, that we don't live in a democracy, even after it has (though only by implication) been delivered to us in history-books. By then, it's no longer in the news, and so only few people really care about it. The message of history is thus not learned. The public still accepts the ongoing lies — the new lies, in the new 'news', to justify the new atrocities. One reason why, is that America's historians fail their obligations: America's historians have an obligation to the American public to state clearly that the U.S. is now a dictatorship. This is the current reality. But the myth, that this country is a democracy, continues to be spread, even by historians, who should, by now, know better.
During the period after the Soviet Union, and its communism, and its Warsaw Pact military alliance, all ended in 1991, the historical record of the U.S. and its allies (all now after the Cold War has supposedly been over) has become even worse than it was during the Cold War, and is even more clearly evil, because the ideological excuse that had formerly existed (and which was only the excuse, in most cases, such as in the cases of Iran, and of Chile) is gone. Though the ideological excuse is gone, the bad behavior has become even worse. Today's U.S. regime is, to be frank, bloodthirsty.
Iraq in 2003 was a particularly blatant demonstration of today's U.S.-Government's psychopathy regarding foreign affairs. So: let's consider this unusually clear example (hopefully, to learn a lesson from it — which still hasn't yet been learnt):
Bill Clinton's CIA chief George Tenet told President George W. Bush, on 21 December 2002, that convincing the American people that Saddam Hussein had WMD, weapons of mass destruction, was "a slam-dunk." His job wasn't to find the truth, but to authenticate the 'evidence' to back up the President, and Tenet did just that. The American people went for it, even though no WMD actually remained in Iraq, because the U.N. inspectors in 1998 had destroyed all of them, and because there was no indication (other than hired and coerced testimony, and especially fabrications from CIA-partnered anti-Saddam Iraqis such as Ahmed Chalabi) that there had been restored in Iraq any WMD program. A crucial date was 7 September 2002, when George W. Bush and Tony Blair both said that a new report had just been issued by the IAEA saying that Saddam Hussein was only six months away from having a nuclear weapon. The IAEA promptly denied that it had issued any such "new report" at all, and the 'news' media simply ignored the denial, which the IAEA then repeated weeks later, and it again was ignored; so, the false impression, that such an IAEA report had been issued, remained in the publics' minds, and they favored invading Iraq to overthrow Saddam Hussein before there would be, as Condoleezza Rice warned the next day following Bush-Blair, on September 8th, a "mushroom cloud". It was all just lies — lies that were believed by the public, at the time, and even believed by many for a long time after we invaded.
Some of these lies were derived from torturing detainees — torturing them to say what the U.S. and British regimes wanted them to say.
On 25 April 2007, Tenet told CBS "60 Minutes" that
"We don't torture people. Okay?" Tenet says.
"Come on, George," Pelley says.
"We don't torture people," Tenet maintains.
"Khalid Sheikh Mohammad?" Pelley asks.
"We don't torture people," Tenet says.
"Water boarding?" Pelley asks.
"We do not – I don't talk about techniques," Tenet replies.
"It's torture," Pelley says.
"And we don't torture people."
U.S. President Donald Trump has now appointed to lead the CIA the very same woman, Gina Haspel, who had operated, under Tenet, under Bush, the CIA "black site" in Thailand, where Abu Zubaydeh was waterboarded 83 times and otherwise tortured so that he lost his left eye. The reason why he was being tortured was in order to extract from him testimony that Saddam Hussein had been involved in 9/11, but Zubaydeh didn't even know anything about any such matter, and tried desperately to say what he thought his torturers wanted him to say, so as to stop these tortures, but he didn't know that they were intending to torture him until he would implicate Saddam Hussein in causing the 9/11 attacks. And so the torturing just went on and on. The CIA's Haspel finally gave up, after deciding that he'd die if they continued any further. The problem then became to hide him from the public. So, Zubaydeh subsequently has been held incommunicado at Guantanamo since 2001, so that he can't communicate with anyone in the outside world, and thus the crimes of George Bush and his employee George Tenet and his employee Gina Haspel, can't be prosecuted. And, now, Trump appoints her to Tenet's old spot, as the CIA Director. So: Bush had hired her, then protected her. Obama then protected instead of prosecuted her. And, finally, Trump now promotes her, to be the CIA's new chief. She has demonstrated herself to be a reliable liar for whomever is her boss. Trump therefore can trust her to vouch for whatever he wants her to 'prove', to whatever American suckers still remain, as being suckers.
This isn't new, but maybe it's just worse. Think JFK assassination. Think RFK assassination. Think MLK assassination. And, even think about the CIA's Gladio operation, which since the very start of the CIA, has been setting up atrocities designed to deceive their publics, so as to blame, first, the USSR's Government, and then, now, Russia's Government. (And, also, Iran's Government, and Iraq's Government, and Syria's Government, and Libya's Government, and Ukraine's Government — any Government that's friendly toward Russia — all for the purpose of "regime-change," so as to pump up the sales of corporations such as Lockheed Martin and BAE, and to extend the properties of oil and gas companies like ExxonMobil. Lying to the public, in order to back up what the President wants, is what the American 'intelligence' community is designed to do. And, things aren't much better in UK. (But Seymour Hersh reported that, at least one time, they were somewhat better.)
Is this type of government really in service to the public, anywhere? It is in service to the allied aristocracies — those of U.S. & Israel & Sauds & British & etc. — who own those weapons-making firms. The military tail wags this 'democratic' dog. For example, on March 21st, the New York Times documented how intermediaries between the U.S. and Saudi regimes secretly became enriched by lobbying which succeeded in getting Rex Tillerson and H.R. McMaster replaced by Mike Pompeo and John Bolton, whom the Sauds (the world's largest foreign buyers of U.S.-made weaponry) preferred. But even there, the Sauds were't referred to as America's enemies, but as "close American allies." They're allies of America's aristocracy, but enemies of the American people.
Globally, there is a competition between aristocracies, and they are contending gangs. That's no different than was the case leading up to WW I. But WW III will end it all — and end us — unless the public wises up, and fast, and recognizes whom our real enemies are (which are mainly internal, not external). Without cooperation from the news-media (owned by those aristocracies), to expose (instead of spread) the frauds, WW III — the end of everything — is in the cards. It's in the cards, right now. And, this time, it's not a mistake. It won't need any wild assassin to spark the conflagration. Instead, it's the plan. It has actually been building ever since 24 February 1990. And this has been even more confirmed now.
So, should we trust 'our' intelligence agencies to tell us how they're carrying out the plan? Are we idiots? Or is it just that the 'news' media are an arm of the CIA? In fact, "America's Top Scientists Confirm: U.S. Goal Now Is to Conquer Russia", but did you read about that in the New York Times, or Washington Post, or UK's Guardian, or at all?
On March 27th, Ghassan Kadi, at The Saker's blog, wrote:
When Westerners watch TV news, they hear lies. When they go to their ballot boxes, they hear false promises. When they are told that their sons and daughters are sent to fight a war in a distant country in order to protect the homeland, they are hearing fabricated stories of lies and deception.
Their politicians lie, and their media dance to the tunes of the lies of their politicians.
Who can deny any of that, without publicly becoming recognized as being a fool?
Patriotism is to the public, not to the rulers. Any rulers who expect it to be to them, instead of to the public, are simply tyrants — they are traitors, who happen to rule the public. Do we live in a dictatorship, or in a democracy? If it's a dictatorship (such as the best available evidence shows that America is), then this, which we are now experiencing, is simply par for the course. But will we continue to accept it? Or, will we, finally, learn from history? (And, if so, then will we do it fast enough, under the prevailing circumstances?) The time to decide, and to act, could be short.
Have we had enough now, of that lying? Because, accepting just a little bit more of it, could mean the end of everything. If it's not going to be the end of the liars, it will probably soon be the end of everything. Because this is the path that we now are on.
Even the former conservative, David Stockman, is alarmed that the U.S. regime is going insane, with its war-fever. This is not a government that represents the American public, but it does represent the people who control corporations such as Lockheed Martin. Recently, I headlined "How the Military Controls America", and explained the root cause behind this potentially world-ending problem. Everything is unfortunately coming together in the worst possible way. It has happened before, but never during the nuclear era — this is far worse even than during the Cuban Missile Crisis, because, at that time, both superpower leaders were intelligently self-interested, and each also had authentic interest in the general welfare. That's not true today — certainly not on the American side. But the problem isn't only Donald Trump. Maybe he will culminate it, but he represents America's aristocracy. That's the source of the problem, and he is determined to be their leader. He has assembled their dream-team, which, prior to his becoming President, no one had had the nerve to place so fully in charge.
first published at strategic-culture.org
Dodging UN and US designations: Hafez Saeed maintains utility for Pakistan and China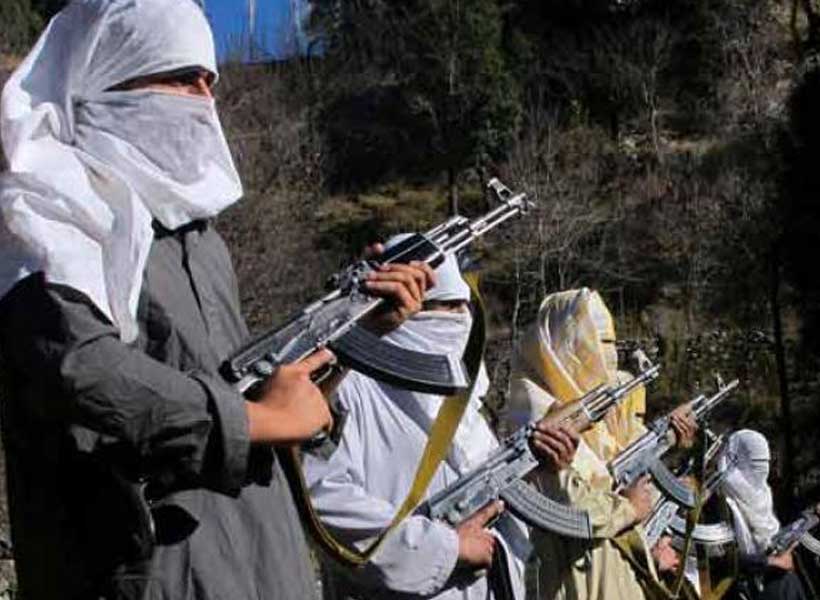 A recent upsurge in insurgent activity in Kashmir likely explains Pakistani and Chinese reluctance to crackdown on internationally designated militant Hafez Saeed and the network of groups that he heads.
So does the fact that Mr. Saeed and Lashkar-e-Taiba, an outlawed, India-focused ultra-conservative Sunni Muslim group widely seen as one of South Asia's deadliest, have assisted Pakistani intelligence and the military in countering militants like Tehrik-i-Taliban Pakistan, the Pakistani Taliban, that have turned against Pakistan itself.
Lashkar-e-Taiba has also been useful in opposing nationalist insurgents in Balochistan, a key node in China's Belt and Road initiative. The China Pakistan Economic Corridor (CPEC), a $50 billion plus China investment in Pakistani infrastructure and energy, is the initiative's single largest cost post with the Baloch port of Gwadar as its crown jewel.
The United States has put a $10 million bounty on the head of Mr. Saeed, who is believed to lead  Lashkar-e-Taiba (LeT) as well as Jamaat-ud-Dawa, an alleged LeT front, and is suspected of being the mastermind of the 2008 Mumbai attacks in which 166 people were killed.
Lashkar-e-Taiba is "not only useful, but also reliable. (Its)…objectives may not perfectly align with the security establishment's objectives, but they certainly overlap," says international security scholar Stephen Tankel.
The links between Lashkar-e-Taiba and the Pakistani security establishment are reflected in the fact that the group has recruited in some of the same areas as the military and that some former military officers have joined the group.
The relationship is reinforced by a fear in parts of Pakistan's security establishment that the group's popularity, rooted partly in social services provided by its charity arm, would enable it to wage a violent campaign against the state if the military and intelligence were to cut it loose.
So far, Pakistan with tacit Chinese backing appear to see mileage in the group's existence as a pinprick in India's side even if creating the perception of greater distance to the security establishment has become a more urgent necessity because of international pressure.
One way of doing so, is the apparent backing of Pakistani intelligence and the military of Mr. Saeed's efforts to enter the political mainstream by securing registration of a political party in advance of elections expected in July. Pakistan's election commission has so far held back on the application.
Speaking to the Indian Express, Major General Asif Ghafoor, a spokesman for Pakistan's intelligence service, Inter-Services Intelligence, said that "anything (Mr. Saeed) does, other than violence, is good. There is a process in Pakistan for anyone to participate in politics. The Election Commission of Pakistan (ECP) has its rules and laws. If he (Mr. Saeed) fulfils all those requirements that is for the ECP to decide."
Indian officials are not so sure. In a world in which demarcations between various militant groups are blurred, Indian intelligence expects a spike in attack in Kashmir this summer as a result of Lashkar-e-Taiba operatives joining groups like Jaish-e-Mohammed (JeM) and the Hizbul Mujahideen (HM).
Twenty-two security personnel and six civilians were either killed or injured in seven attacks in Kashmir in the first five weeks of this year. India said Lashkar-e-Taiba was responsible for an attack in March on soldiers and policemen in which three Army personnel, two policemen, and five militants were killed. Another 20 were killed in clashes in April between Lashkar-e-Taiba and security forces.
Lashkar-e-Taiba's utility notwithstanding, Pakistan and China are discovering that engagement with militants is never clean cut. Decades of Pakistani support of often Saudi-backed ultra-conservative Sunni Muslim militants has woven militancy into the fabric of militancy into segments of the military, intelligence, bureaucracy and the public.
"A military–mullah–militant nexus has existed for several decades in Pakistan. During this time, the Pakistani military has used religious and political parties connected, directly or indirectly, to various militant outfits as political proxies," Mr. Tankel said.
National security expert S. Paul Kapur and political scientist Sumit Ganguly noted that "the Pakistan-militant nexus is as old as the Pakistani state. From its founding in 1947 to the present day, Pakistan has used religiously motivated militant forces as strategic tools…  Supporting jihad has been one of the principal means by which the Pakistani state has sought to produce security for itself."
Decades later, the strategy is backfiring. Concern of increased domestic violence if Pakistan were to cut its links to militants and crackdown on them irrespective of their utility is heightened by the fact many of the groups operate either with no regard for the concerns of the security establishment or with the unsanctioned support of individual military and intelligence officials.
That is believed to have been the case in a string of sectarian attacks in Balochistan by Lashkar-e-Jhangvi (LeJ), ultra-conservative, anti-Shiite Sunni Muslim militants, in which hundreds of Shiites have been killed. China has also been a target of militants in Balochistan.
The spike in sectarian attacks prompted a military crackdown earlier this month. "While such intelligence-based operations are vital, they deal with the symptoms rather than the disease," cautioned Dawn newspaper.
Speaking in September last year in New York when he was still foreign minister, Khawaja Muhammad Asif acknowledged that Mr. Saeed and other Pakistani-backed militants have become liabilities. But even so, Mr. Asif appeared to be looking for wiggle room.
"I accept that they are liabilities but give us time to get rid of them because we don't have the assets to match these liabilities," Mr. Asif said.
Why America's Torture-Chief Now Runs the CIA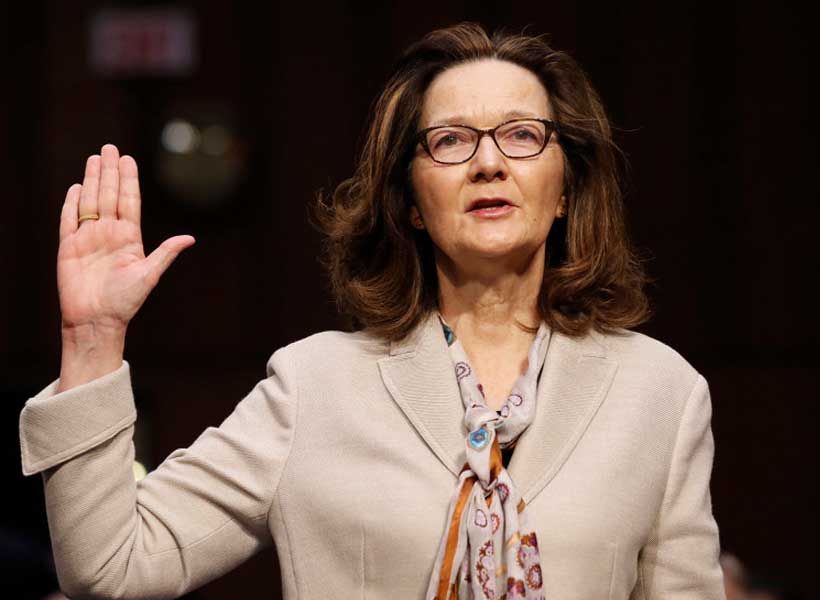 On May 17th, the U.S. Senate Intelligence Committee voted 10 to 5 to approve Gina Haspel as America's new chief of the Cenral Intelligence Agency. Back in 2002, she had headed the CIA's "black site" in Thailand where she ordered and oversaw the torturing of Abu Zubaydah, trying to force him to provide evidence that Saddam Hussein was behind the 9/11 attacks, but Zubaydah had no such evidence and wasn't even able credibly to concoct a story that President George W. Bush could use to 'justify' America's invading Iraq in response to 9/11. Subsequently, Zubaydah has been held incommunicado in Guantanamo in order to prevent him from being able to be heard by the American public regarding what 'our' Government did to him (and possibly even in order to bring formal charges against the U.S. Government regarding its treatment of him), and (to the extent that he knows) why the U.S. Government did this. Even to the present day, the U.S. regime still has not brought any legal charges against Zubaydah, because it possesses no evidence that he was connected to the 9/11 attacks and hasn't succeeded in fabricating such, but especially because it insists upon refusing to provide him a day in court in which the American public (and the world-at-large) might be able to hear the incriminating further evidence against itself, from him.
Haspel's confirmation as Trump's CIA Director is also confirmation that everything which candidate Trump had said on the campaign trail against America's having invaded Iraq was lies from him, and that he is actually fully on board not only about that invasion, but about the continuing lies about it — and the cover-ups (which are, quite evidently, still ongoing).
If the U.S. regime is allowed to get away with this, then any pontifications from it about such things as "America is under attack" from Russia, and that there has been "Russian election interference" involved in "this attack on the United States," is preposterous, but is even worse than that: it is based on flagrant lies by, and on behalf of, a U.S. regime that tortures in order to obtain 'evidence' for its invasions, and that hides, for decades, the truth about this, from its own public.
A writer for the Brookings Institution and the Washington Post asserts that America's Democratic Party's "haste to brand President Trump a tool [of Russia]" is "unwittingly doing the Russians' work for them: validating the notion that our democracy is a sham." But perhaps the prominent publication, and think-tank promotion, of such writers as that, in the United States, is, itself, yet further evidence that "our democracy is a sham." Only one scientific study has ever been published about whether America's "democracy" is authentic or else a sham, and it found that this 'democracy' certainly is a sham, but the Washington Post and the Brookings Institution etc., don't publish that information — they hide it, and you'll see and hear about it only at 'fake news' sites such as this. (The real fake-news sites, in the English language, include all of the mainstream 'news'media and almost all of the 'alternative news' ones — but not this site, which is one of the few that are in English and not fake 'news'.)
The making-Director of the CIA, Gina Haspel, was a bipartisan action by this regime, this fake 'democracy', by two fascist political Parties; and, yet, the American public see and hear, in this nation's leading 'news' media, such drivel — accusations that Russia is doing, what the U.S. has actually been doing, for decades.
However, this isn't to say that Russia has actually been doing these things, but only that the U.S. has definitely been doing it — and is set to continue doing it in the future.
Measuring American 'democracy' by how uniformly the U.S. Government carries out its "Cold War" against Russia — a 'Cold War' that never really was about communism at all but only pretended to be — isn't just fraudulent, but it is downright stupid, and it seems now to be the established norm, in the United States. A dictatorship can fool its public like that; and, if it doesn't, it won't continue to rule.
So, in America and its satellites, Gina Haspel is a 'patriot' who wins a top post of power, while Julian Assange is not only an 'enemy of America' but one whom the U.S. and its satellites have silenced and are slowly killing. On 14 December 2011, the Washiington Post bannered, "Poll: Americans say WikiLeaks harmed public interest; most want Assange arrested", and reported that "68 percent say the WikiLeaks' exposure of government documents about the State Department and U.S. diplomacy harms the public interest. Nearly as many — 59 percent — say the U.S. government should arrest Assange and charge him with a crime for releasing the diplomatic cables." The American people have been fooled to favor the regime in this, just as they were fooled in 2003,during the lead-up to the regime's invasion of Iraq.
The reason why America's torture-chief now runs the CIA, is that this is the way a dictatorship has to act in order to stay in power. And they need a gullible public, in order to be able to continue scamming the public, from one invasion to the next. That's the unvarnished, and empirically proven, nauseating, truth. Gina Haspel and her promoters hide it from the public, but they can't reverse it; and they are, in fact, dependent upon its continuation.
The secret dream of all propagandists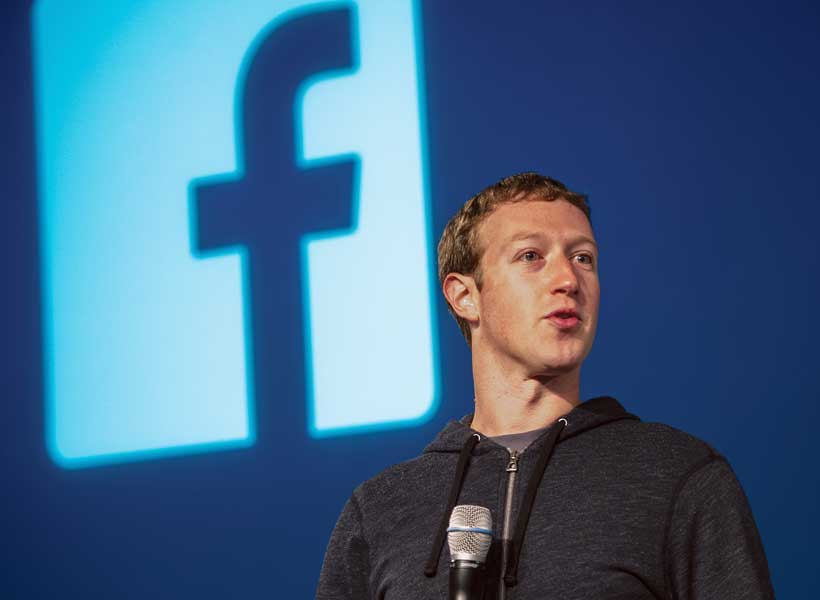 Not even a month after Mark Zuckerberg's grilling at the US House of Representatives, Facebook is announcing a partnership with NATO's social media propaganda organization: The Atlantic Council's Digital Forensic Research Lab (DFRLab). The organization claims to be the guarantor in defending the public from fake news. In its arsenal of topics to be defended, there are, of course, the usual favorite arguments of NATO. Above all, there is a strong predilection to influence the public perception about governments opposing NATO's great design and hegemonic ambitions: such as Russia, Iran, Syria, China, Palestine…
The press release of the organizations says: "Today DFRLab announced that we are partnering with Facebook to expand our #ElectionWatch program to identify, expose, and explain disinformation during elections around the world. The effort is part of a broader initiative to provide independent and credible research about the role of social media in elections, as well as democracy more generally".
For the uninitiated, the DFRLab serves the American-led alliance's chief advocacy group known as the Atlantic Council. Its methods are rather simple: it grants generous stipends and fantastic academic qualifications to various activists that align with NATO's agenda. Just look at who funds the Atlantic Council: donors include military contractors such as Lockheed Martin, Boeing and Raytheon, all of whom directly profit from tensions with Russia, China, Syria… Meanwhile, in addition to NATO itself, there are also payments made by the US State Department, along with payments from the US Defense Department. Other major paymasters include the government of the United Arab Emirates, which is, of course, an absolute monarchy and other absolute monarchies in the region.
Facebook has partnered an organization funded by weapons manufacturers, the US military, and Middle-Eastern monarchies to safeguard the democratic process?  If Facebook truly wanted to "protect democracy and elections worldwide," it would build a broad coalition of experts from a wide and disparate range of the countries it serves. Instead, it has outsourced the task to NATO's propaganda wing.
This is a perfect situation for NATO and those who depend on it for their source of revenues and status. Because the NATO is now positioned to be the master of the Facebook servility in the information war on the social network battlefield. By marry a clearly biased actor to police "misinformation and foreign interference" and to "help educate citizens as well as civil society," Mark Zuckerberg's team has essentially made their company a tool of the US's military agenda.
This is the dream of every propagandist: to infiltrate in an communication infrastructure present on every smartphone and home computer and used with addiction by the great majority of the population; to channel disinformations to the addicted public and to control "the truth". The goal is always the same: to obtain popular support for financing the military apparatus and in the end, obtain popular support for a war. We wonder what this dream of propagandists has to do with the defense of democracy. It would come as no surprise that Facebook will be soon proclaimed a defender of freedom and human rights.