Americans Trust 'Our' Intelligence Agencies. Should We?
The record is clear that 'our' (that is, the ruling Establishment's) intelligence agencies, such as the CIA, have lied to the public many times, and actually lie routinely — but these lies are always revealed only decades later, by historians, when it's decades too late, because the damage was already done, decades before. Think, for example, of just two now-famous cases, Iran 1953, and Chile 1973, in both of which instances the U.S. Government ended a democracy abroad, and established a brutal dictatorship there (the Shah in Iran, and Pinochet in Chile) — but what good can a historian do, when the Government and its 'news'-media were persistently lying, and they had fooled the U.S. public, at the time — which is all that really counted (and ever will count)? Can a historian undo the damage that the Government and its propaganda-agencies had perpetrated, by means of their lies, and coups, and invasions? Never. But this Government, and its propaganda-agents, claim to defend democracies, not to end them. Can it actually be a democracy, if it's doing such things, and doing it time after time?
Something's deeply wrong here. Government by deceit, cannot be a democracy. And, yet, the public still don't get the message, that we don't live in a democracy, even after it has (though only by implication) been delivered to us in history-books. By then, it's no longer in the news, and so only few people really care about it. The message of history is thus not learned. The public still accepts the ongoing lies — the new lies, in the new 'news', to justify the new atrocities. One reason why, is that America's historians fail their obligations: America's historians have an obligation to the American public to state clearly that the U.S. is now a dictatorship. This is the current reality. But the myth, that this country is a democracy, continues to be spread, even by historians, who should, by now, know better.
During the period after the Soviet Union, and its communism, and its Warsaw Pact military alliance, all ended in 1991, the historical record of the U.S. and its allies (all now after the Cold War has supposedly been over) has become even worse than it was during the Cold War, and is even more clearly evil, because the ideological excuse that had formerly existed (and which was only the excuse, in most cases, such as in the cases of Iran, and of Chile) is gone. Though the ideological excuse is gone, the bad behavior has become even worse. Today's U.S. regime is, to be frank, bloodthirsty.
Iraq in 2003 was a particularly blatant demonstration of today's U.S.-Government's psychopathy regarding foreign affairs. So: let's consider this unusually clear example (hopefully, to learn a lesson from it — which still hasn't yet been learnt):
Bill Clinton's CIA chief George Tenet told President George W. Bush, on 21 December 2002, that convincing the American people that Saddam Hussein had WMD, weapons of mass destruction, was "a slam-dunk." His job wasn't to find the truth, but to authenticate the 'evidence' to back up the President, and Tenet did just that. The American people went for it, even though no WMD actually remained in Iraq, because the U.N. inspectors in 1998 had destroyed all of them, and because there was no indication (other than hired and coerced testimony, and especially fabrications from CIA-partnered anti-Saddam Iraqis such as Ahmed Chalabi) that there had been restored in Iraq any WMD program. A crucial date was 7 September 2002, when George W. Bush and Tony Blair both said that a new report had just been issued by the IAEA saying that Saddam Hussein was only six months away from having a nuclear weapon. The IAEA promptly denied that it had issued any such "new report" at all, and the 'news' media simply ignored the denial, which the IAEA then repeated weeks later, and it again was ignored; so, the false impression, that such an IAEA report had been issued, remained in the publics' minds, and they favored invading Iraq to overthrow Saddam Hussein before there would be, as Condoleezza Rice warned the next day following Bush-Blair, on September 8th, a "mushroom cloud". It was all just lies — lies that were believed by the public, at the time, and even believed by many for a long time after we invaded.
Some of these lies were derived from torturing detainees — torturing them to say what the U.S. and British regimes wanted them to say.
On 25 April 2007, Tenet told CBS "60 Minutes" that
"We don't torture people. Okay?" Tenet says.
"Come on, George," Pelley says.
"We don't torture people," Tenet maintains.
"Khalid Sheikh Mohammad?" Pelley asks.
"We don't torture people," Tenet says.
"Water boarding?" Pelley asks.
"We do not – I don't talk about techniques," Tenet replies.
"It's torture," Pelley says.
"And we don't torture people."
U.S. President Donald Trump has now appointed to lead the CIA the very same woman, Gina Haspel, who had operated, under Tenet, under Bush, the CIA "black site" in Thailand, where Abu Zubaydeh was waterboarded 83 times and otherwise tortured so that he lost his left eye. The reason why he was being tortured was in order to extract from him testimony that Saddam Hussein had been involved in 9/11, but Zubaydeh didn't even know anything about any such matter, and tried desperately to say what he thought his torturers wanted him to say, so as to stop these tortures, but he didn't know that they were intending to torture him until he would implicate Saddam Hussein in causing the 9/11 attacks. And so the torturing just went on and on. The CIA's Haspel finally gave up, after deciding that he'd die if they continued any further. The problem then became to hide him from the public. So, Zubaydeh subsequently has been held incommunicado at Guantanamo since 2001, so that he can't communicate with anyone in the outside world, and thus the crimes of George Bush and his employee George Tenet and his employee Gina Haspel, can't be prosecuted. And, now, Trump appoints her to Tenet's old spot, as the CIA Director. So: Bush had hired her, then protected her. Obama then protected instead of prosecuted her. And, finally, Trump now promotes her, to be the CIA's new chief. She has demonstrated herself to be a reliable liar for whomever is her boss. Trump therefore can trust her to vouch for whatever he wants her to 'prove', to whatever American suckers still remain, as being suckers.
This isn't new, but maybe it's just worse. Think JFK assassination. Think RFK assassination. Think MLK assassination. And, even think about the CIA's Gladio operation, which since the very start of the CIA, has been setting up atrocities designed to deceive their publics, so as to blame, first, the USSR's Government, and then, now, Russia's Government. (And, also, Iran's Government, and Iraq's Government, and Syria's Government, and Libya's Government, and Ukraine's Government — any Government that's friendly toward Russia — all for the purpose of "regime-change," so as to pump up the sales of corporations such as Lockheed Martin and BAE, and to extend the properties of oil and gas companies like ExxonMobil. Lying to the public, in order to back up what the President wants, is what the American 'intelligence' community is designed to do. And, things aren't much better in UK. (But Seymour Hersh reported that, at least one time, they were somewhat better.)
Is this type of government really in service to the public, anywhere? It is in service to the allied aristocracies — those of U.S. & Israel & Sauds & British & etc. — who own those weapons-making firms. The military tail wags this 'democratic' dog. For example, on March 21st, the New York Times documented how intermediaries between the U.S. and Saudi regimes secretly became enriched by lobbying which succeeded in getting Rex Tillerson and H.R. McMaster replaced by Mike Pompeo and John Bolton, whom the Sauds (the world's largest foreign buyers of U.S.-made weaponry) preferred. But even there, the Sauds were't referred to as America's enemies, but as "close American allies." They're allies of America's aristocracy, but enemies of the American people.
Globally, there is a competition between aristocracies, and they are contending gangs. That's no different than was the case leading up to WW I. But WW III will end it all — and end us — unless the public wises up, and fast, and recognizes whom our real enemies are (which are mainly internal, not external). Without cooperation from the news-media (owned by those aristocracies), to expose (instead of spread) the frauds, WW III — the end of everything — is in the cards. It's in the cards, right now. And, this time, it's not a mistake. It won't need any wild assassin to spark the conflagration. Instead, it's the plan. It has actually been building ever since 24 February 1990. And this has been even more confirmed now.
So, should we trust 'our' intelligence agencies to tell us how they're carrying out the plan? Are we idiots? Or is it just that the 'news' media are an arm of the CIA? In fact, "America's Top Scientists Confirm: U.S. Goal Now Is to Conquer Russia", but did you read about that in the New York Times, or Washington Post, or UK's Guardian, or at all?
On March 27th, Ghassan Kadi, at The Saker's blog, wrote:
When Westerners watch TV news, they hear lies. When they go to their ballot boxes, they hear false promises. When they are told that their sons and daughters are sent to fight a war in a distant country in order to protect the homeland, they are hearing fabricated stories of lies and deception.
Their politicians lie, and their media dance to the tunes of the lies of their politicians.
Who can deny any of that, without publicly becoming recognized as being a fool?
Patriotism is to the public, not to the rulers. Any rulers who expect it to be to them, instead of to the public, are simply tyrants — they are traitors, who happen to rule the public. Do we live in a dictatorship, or in a democracy? If it's a dictatorship (such as the best available evidence shows that America is), then this, which we are now experiencing, is simply par for the course. But will we continue to accept it? Or, will we, finally, learn from history? (And, if so, then will we do it fast enough, under the prevailing circumstances?) The time to decide, and to act, could be short.
Have we had enough now, of that lying? Because, accepting just a little bit more of it, could mean the end of everything. If it's not going to be the end of the liars, it will probably soon be the end of everything. Because this is the path that we now are on.
Even the former conservative, David Stockman, is alarmed that the U.S. regime is going insane, with its war-fever. This is not a government that represents the American public, but it does represent the people who control corporations such as Lockheed Martin. Recently, I headlined "How the Military Controls America", and explained the root cause behind this potentially world-ending problem. Everything is unfortunately coming together in the worst possible way. It has happened before, but never during the nuclear era — this is far worse even than during the Cuban Missile Crisis, because, at that time, both superpower leaders were intelligently self-interested, and each also had authentic interest in the general welfare. That's not true today — certainly not on the American side. But the problem isn't only Donald Trump. Maybe he will culminate it, but he represents America's aristocracy. That's the source of the problem, and he is determined to be their leader. He has assembled their dream-team, which, prior to his becoming President, no one had had the nerve to place so fully in charge.
first published at strategic-culture.org
Victory in Strategic Studies: The Problematic Neglect of a Central Concept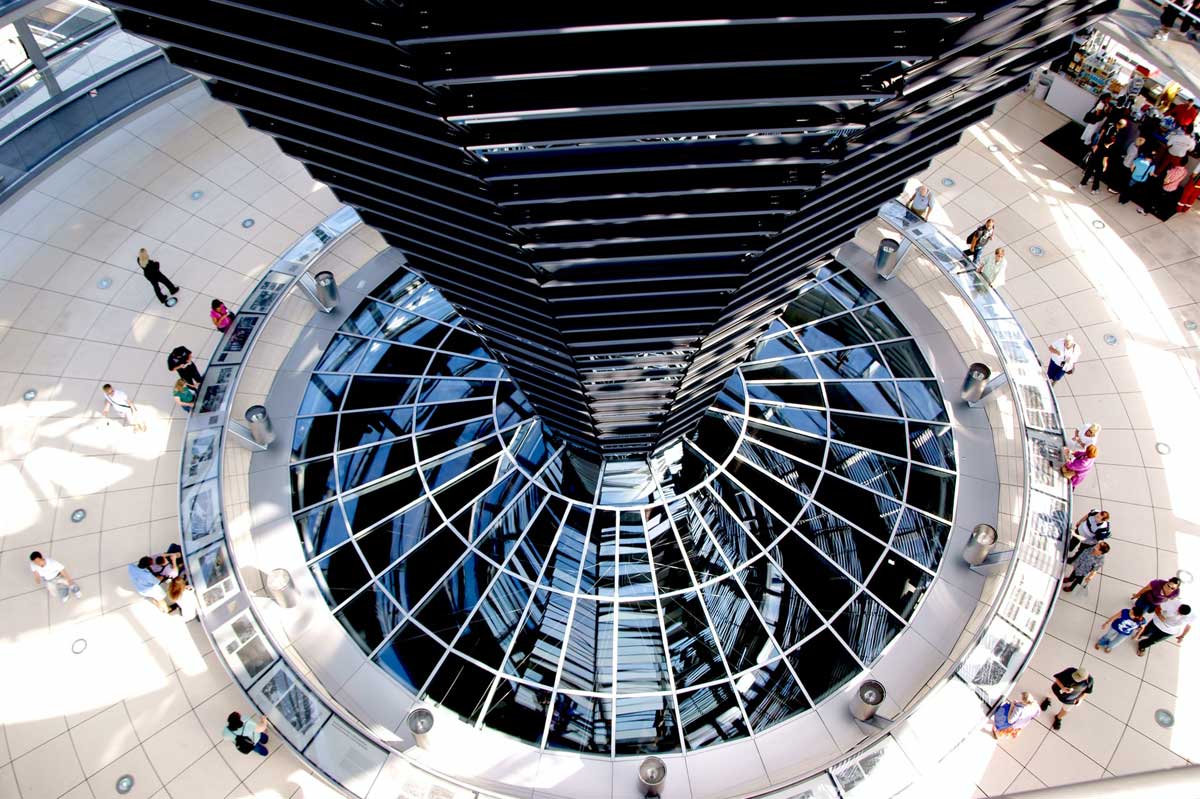 Within the academic sphere of strategic studies there seems to be no doubt that the concept of victory remains to be understudied.[i] Many scholars argue that the notion of victory is trapped in underdevelopment and thus lacks analytical merit due to the inherent fuzziness and contentiousness of the term.[ii] Nevertheless, considering that the very telos of war is winning and that the notion of victory occupies a central position in strategic thinking, it is all the more surprising that the concept of victory is most often not sufficiently considered.[iii] When taking into account that strategy as such has been described as a "theory of victory", it seems indispensable to investigate why victory has not received as much attention as its importance in strategic thought suggests.[iv]
One might counter this statement arguing that the concept of victory has been a subject of strategic considerations throughout millennia. This notwithstanding, Martel concludes that "ideas about victory historically emerged haphazardly and erratically rather than as a coherent theory" – despite the plethora of literature on war.[v] Many theorists also tend to focus on the question of how to win war, while neglecting why one wins (the causal links between means and ends) and what it means to be victorious.[vi]
Victory is a highly contested term. This is because victory as a desired end state is often used ambiguously to accommodate strategic flexibility and adjust political objectives to the dynamics of war.[vii] The notion of an end state shall, however, not obscure that victory and defeat are not binary terms. As Bartholomees highlights, victory is predominantly a subjective assessment, not a fact or objective condition.[viii] This assessment, in addition, does not necessarily have to be permanent but can be reevaluated and challenged as e.g. the aftermath of World War I demonstrated.[ix] Victory further unfolds along different levels. Hence, military (tactical, operational) victory must not be equated with political (strategic or grand-strategic) victory, which is particularly hard to measure with quantifiable criteria.
However, that victory is a difficult concept which seems to elude final fixation must not be considered as sufficient explanation for the neglect of the study of victory in strategic studies. For that reason, in the following it shall be investigated whether victory has simply lost its relevance in the face of wars that – allegedly – cannot be won. In addition, the question shall be raised as to what extent liberal democratic values and the predominance of the just war paradigm can be considered as an explanation for the disregard of the concept of victory. For, as Hao puts it, "[a] military is not divorced from the society" – and neither is strategic thought.[x]
Further, this essay builds on the conviction that a more thorough study of victory is not only necessary but the continuing (relative) lack of attention to victory is also deeply problematic. Thus, this essay follows Martel's assessment that "if policy-makers are unclear about what victory means, they are less likely to achieve it".[xi] Among other aspects, this essay particularly aims to emphasize the necessity to establish a clear understanding of the meaning of victory for military interventions. This essay concludes that the notion of victory has endured the passing of time and will certainly continue to do so. Therefore, paying attention to the advancement of the concept of victory, especially regarding its adaptation to contemporary characteristics of warfare, and the establishment of a sound theoretical framework of victory will be inevitable.
Out of Sight, out of Mind – Is Victory Still Relevant?
The invention of nuclear weaponry led to a shift from winning wars to avoiding them (at least between nuclear powers).[xii] Consequently, during the Cold War, the perception arose that the concept of victory had become meaningless either due to the notion that nuclear wars could not be won or that hereby "no victory […] would be worth the price".[xiii]
However, others claim that limited nuclear war could occur (with its corresponding victory and defeat). According to this strand of thinking, the concept of victory should not be rejected as practically unachievable and meaningless. In that sense, Gray outlines that the lack of a theory of victory within the overarching frame of nuclear strategy on NATO's part was dangerous.[xiv] Firstly, because the focus on nuclear threat in contrast to nuclear execution (that is, the actual resort to nuclear weaponry) reduced the credibility of the fundamental goal of effective deterrence.[xv] Gray further argues that the concept of MAD functioned in terms of self-deterrence, which denied "freedom of strategic nuclear action" and hence hindered the development of a theory of victory here.[xvi] Thus, even if the advent of nuclear weaponry impeded strategic thinking about victory, the study of victory in the nuclear age might continue to be relevant – particularly in times of possible proliferation.
It seems to be commonly accepted that while the nature of war remains unchanged throughout history, the character of war (in terms of methodological, technological and ideological factors) is subject to fundamental change.[xvii] These new ways of waging war have been described as "unwinnable", which would render it pointless to reflect about victory.[xviii]Firstly, the (not so new) concept of hybrid warfare must be considered, which is, for instance, applied by Russia in the Ukraine conflict using information warfare to obscure its goals.[xix] Thus, winning a hybrid war is difficult: If it is unclear what victory constitutes for the adversary, it is hard to prevent the opposing side from winning and in turn make oneself the winner.
Further, William Lind declared the emergence of "fourth generation warfare" and Mary Kaldor introduced the term "new wars" to capture the inclusion of non-state actors in warfare, the emphasis on identity politics and the return to the Hobbesian use of violence.[xx] Obviously, it is almost impossible to terminate such wars with "decisive victory". The notion of wars that cannot be won particularly manifests itself in terms such as "perpetual" or "endless war". These have been predominantly used to describe US involvement, most prominently regarding the so-called "War on Terror".[xxi] While many argue that the "War on Terror" can simply not be won or reject the term altogether, Gordon emphasizes that "[a]l most entirely missing from this debate is a concept of what 'victory' in the war on terror would actually look like".[xxii] This obscurity is best captured in former Secretary of Defense Rumsfeld's reply to the question of what victory constitutes within the "War on Terror".[xxiii] To Rumsfeld, "victory is persuading the American people and the rest of the world that this is not a quick matter that is going to be over in a month or a year or even five years".[xxiv]
Again, it is self-evident that such a conflict configuration cannot be resolved by decisive, military victory. However, as Howard highlights, wars ending with decisive victories do not constitute the norm but a historical anomaly.[xxv]Therefore, Gordon pleads for an understanding of victory that adapts to this "new and different kind of war" in order to "avert considerable pain, expense and trouble" – thus to put an end to this war's endlessness.[xxvi]Consequently, the argument that the concept of victory has become irrelevant as wars are now "unwinnable" or "endless" does not hold. The question of victory is closely connected to the debate about the future of wars. Instead of declaring the notion of victory inapplicable in such contexts, the incentive should rather be to make victory finally keep pace with the times – especially regarding realistic outcomes and how to achieve them.
According to Blum, three developments have altered contemporary wars and notions of victory: "in the goals of war, the rules of war, and the targets of war".[xxvii] In that sense, especially the rules of war have become increasingly restrictive after World War II. Human Rights Law is assumed to apply in war and the notion of human security has ever more permeated the conduct of war.[xxviii] Thus, Blum concludes that especially for those being committed to international law and morality (e.g. liberal democracies) it has become more difficult to aspire to go to war but also more costly to win.[xxix]For that reason, Blum argues that in order to reconcile the values, which especially liberal democracies are trying to uphold, with the necessary "evils of war", victory is articulated in ever broader, blurrier terms.[xxx]
The difficulty of precisely articulating victory can further be connected to the framework of just war theory, which has become the predominant lens through which war and peace are being perceived in the West.[xxxi] However, victory is not problematized among contemporary just war theorists, which is highly problematic since "just war is just war".[xxxii]This means that the central concept of victory cannot be euphemized but needs to be studied even if this uncovers dissatisfying aspects, namely that even a just war will produce unfavorable outcomes when victory is reached.[xxxiii]Thus, it seems as if the attempt to uphold particular values, which are enshrined in contemporary just war theory, have formed a mindset that hindered the formulation of a more pronounced concept of victory – in the practitioner's and scholarly realm alike.
Victory as the Great Unknown – Consequences and Dangers
As has become clear, without a theory of victory that can answer questions such as "what does victory mean?", "what are the benefits, costs, and risks of victory?" and"are we willing to pay the price of victory?", wars cannot be won and set goals will not be achieved.[xxxiv] Roberts makes the case for the United States and argues that a continuous lack of a theory of victory regarding potential regional conflicts but also the changing character of war might result in US defeat in the next big war.[xxxv] Regarding the employment of nuclear weaponry, Gray emphasizes that if a theory of political victory is absent to reasoning about nuclear war, "there can be little justification for nuclear planning at all".[xxxvi]
A theoretical framework of victory is indispensable for policymakers to be able to decide when it is necessary to use force.[xxxvii] This is particularly significant in the context of military interventions. If decisions about military interventions are based on a sound conception of victory, policymakers will be enabled to better achieve their goals, minimize costs, foresee the consequences of their decisions, and boost the prospect of success.[xxxviii]If military interventions are pursued without a concrete understanding of victory, as was arguably the case in Vietnam, Iraq and Afghanistan, military strategies are designed under great uncertainty, using inapt tools and might consequently be doomed to fail.[xxxix] This can have catastrophic consequences for both the intervening country and the country being intervened in. Similarly, peace operations operate on increasingly vague mandates. Thus, a coherent theory of victory is often absent – with all the negative consequences this entails.[xl]
Further, a clear definition of victory is crucial to enhance public support as transparency and public scrutiny can be ensured.[xli]More importantly, a theoretical framework of victory will provide the tools to meaningfully debate the (lacking) necessity of the use of military force and will thereby improve legitimacy.[xlii]
Hence, if victory continues to be theoretically and conceptually underdeveloped, the greatest danger will be the repetition of past mistakes – be it regarding miscalculations of necessary resources to achieve victory or the decision if it is worth to go to war.
Conclusion
De Landmeter concludes that "victory as a concept appears to be very problematic and might be devoid of meaning altogether" – especially regarding modern war.[xliii]The opposite is the case. It is true that the term victory has been (mis-) used as a shapeshifting, convenient catch-all term. Yet, as was demonstrated, above all the emergence of new ways of warfare presupposes not an abandonment of victory but a thorough theory of victory to enable policymakers and scholars to assess which aims can be realistically achieved, at what cost and under which risk. In sum, the concept of victory must be further theorized and adjusted to current contexts to unfold its full potential as a guidance for future strategic decisions and to prevent any rhetorical or strategic misuse.
War will not cease to exist, thus the strife for victory won't either. While especially the Obama administration tried to ban victory from its "strategic lexicon", President Trump had already returned to the rhetoric of victory.[xliv] Hence, victory is a sticky concept that is not to be defeated easily – even if attempts were made to avoid the term and replace it with the even vaguer notion of success.
---
[i] See, for instance, Armstrong, Jan and J. J. Widen, Contemporary Military Theory. The Dynamics of War (New York: Routledge, 2015), 44.
[ii] Mandel, Robert, Reassessing Victory in Warfare. Armed Forces & Society 37 no. 4 (2007), 13.
[iii] Angstrom and Widen, Contemporary Military Theory, 43.
[iv] King, Iain, Beyond Ends, Ways, and Means: We Need a Better Strategic Framework to Win in an Era of Great Power Competition. Accessible via: https://mwi.usma.edu/beyond-ends-ways-and-means-we-need-a-better-strategic-framework-to-win-in-an-era-of-great-power-competition/?fbclid=IwAR2M07YxxJ0FafODMGB9A80msbjbH4eOMI1qCbRB1ti0B3r7TPEY6GwOf9w [last access: December 19th 2020].
[v] Martel, William C., Victory in War: Foundations of Modern Strategy (New York: Cambridge University Press, 2011), 371.
[vi] Hoffman, Frank G., The Missing Element in Crafting National Strategy. A Theory of Success. JFQ 97 no. 2 (2020), 61 and Bartholomees, J. Boone, Theory of Victory. Parameters 38 (2008), 25.
[vii]Landmeter, Eric A. de, What constitutes victory in modern war? Militaire Spectator 187 no. 3 (2018), 141.
[viii]Bartholomees, Theory of Victory, 26.
[ix] Ibid., 30.
[x] Hao, Chong Shi, A Swift and Decisive Victory: The Strategic Implications of What Victory Means. PRISM 4 no. 4 (2014), 108.
[xi] Martel, William C., Victory in Scholarship on Strategy and War, Cambridge Review of International Affairs, 24 no. 3 (2011), 518.
[xii]Ibid., 514.
[xiii]Brodie, Bernard, The Absolute Weapon: Atomic Power and World Order (New York: Harcourt, Brace, 1946), 75.
[xiv]Gray, Colin, Nuclear Strategy: The Case for a Theory of Victory. International Security 4 no. 1 (1979), 62.
[xv]Ibid., 63.
[xvi]Ibid., 70.
[xvii]Landmeter, What constitutes victory in modern war?, 144.
[xviii] O'Driscoll, Cian, No substitute for victory? Why just war theorists can't win. European Journal of International Relations 26 no. 1 (2020), 198.
[xix]Snegovaya, Maria, Putin's Information Warfare In Ukraine. Soviet Origins of Russia's Hybrid Warfare. Russia Report I (2015), 15, accessible via: http://www.understandingwar.org/sites/default/files/Russian%20Report%201%20Putin's%20Information%20Warfare%20in%20Ukraine-%20Soviet%20Origins%20of%20Russias%20Hybrid%20Warfare.pdf [last access: December 19th 2020].
[xx] Lind, William S., Understanding Fourth Generation War. Military Review (2004) and Kaldor, Mary, New and Old Wars: Organized Violence in a Global Era (Cambridge: Polity Press, 1999).
[xxi] In the context of the specific role of the US in "endless wars", Stephen Wertheim argues in an interview on his new book "Tomorrow, the World" (Cambridge et al: Harvard University Press, 2020), that "US military dominance became an end unto itself. Endless dominance produced endless war" (For the interview in full length see https://www.hup.harvard.edu/catalog.php?isbn=9780674248663, last access: January 25th 2021).
[xxii] Gordon, Philip H., Can the War on Terror Be Won? Foreign Affairs 86 no. 6 (2007), 53.
[xxiii] Keen, David, Endless War? Hidden Functions of 'The War on Terror' (London: Pluto Press, 2006), 82.
[xxiv] https://www.washingtonpost.com/wp-srv/nation/specials/attacked/transcripts/rumsfeld_092001.html [last access: January 25th 2021].
[xxv] Howard, Michael, When are wars decisive? Survival 41 no. 1 (1999), 129.
[xxvi] Gordon, Can the War on Terror Be Won?, 54.
[xxvii] Blum, Gabriella, The Fog of Victory. The European Journal of International Law 24 no. 1 (2013), 392.
[xxviii] Ibid., 393.
[xxix] Ibid.
[xxx] Ibid. 420f.
[xxxi] O'Driscoll, No Substitute for Victory?, 189.
[xxxii] Ibid., 201.
[xxxiii] Ibid.
[xxxiv] Martel, Victory in War, 32.
[xxxv] Roberts, Brad, On the Need for a Blue Theory of Victory. War on the Rocks, September 17th 2020, accessible via: https://warontherocks.com/2020/09/on-the-need-for-a-blue-theory-of-victory/ [last access: December 20th 2020].
[xxxvi] Gray, Nuclear Strategy, 82.
[xxxvii] Martel, Victory in War, 371.
[xxxviii] Ibid., 38.
[xxxix] Blum, The Fog of Victory, 421.
[xl] Cf. Garcia, Antonio, South Africa and United Nations Peacekeeping Offensive Operations: Conceptual Models (Chitungwiza: Mwanaka Media and Publishing, 2018).
[xli] Martel, Victory in War, 382.
[xlii] Ibid., 376.
[xliii]Landmeter, What constitutes victory in modern war?, 146.
[xliv] O'Driscoll, No Substitute for Victory?, 190.
The role of maritime power
The maritime environment is both a means of transport and a resource. The first aspect is obviously expressed through what is transported by ship: containers, oil, minerals, many objects and many resources of our daily life have passed through the sea before we use them. Data also crosses the sea, since submarine cables are the heart of the Internet, constituting the "real" face of the "virtual" world. For the second aspect, that of resources, it is either food, with mainly fishing, energy, fossil with oil and gas, or renewable with wind turbines and tide turbines, or minerals, starting from sand, whose exploitation is little known, but essential for many activities including construction.
It was from the fifteenth century, which corresponded to the beginning of the great discoveries, that the control of the seas became an important topic. At that time, the British Sir Walter Raleigh theorized its importance: "Whoever owns the sea holds the trade of the world; whoever holds the trade holds the wealth; whoever holds the wealth of the world owns the world itself ". Gradually, the United Kingdom becomes the maritime superpower par excellence, supplanting a Spain and Portugal soon exhausted by the colonization of a South America too big for them and unable to compete with a France that is too terrestrial. At the end of the 19th century, Britain controlled major sea routes and her empire was vast, with the great outdoors of Australia and Canada and the British Indies.
But the entry into the twentieth century coincided with the arrival of a new actor in the oceans, the United States. The theorist in charge here is Alfred Mahan, who has updated Raleigh's theory by specifying that control of the sea passes through that of sea routes and that in this matter everything is played at the level of the straits. The pivotal year in this sense is undoubtedly 1914: it corresponds to the inauguration of the Panama Canal, a maritime passage controlled by Uncle Sam, but also to the beginning of the First World War, which at the same time weakens the United Kingdom, due to of the energy spent in the conflict that does not compensate for territorial gains in Africa, the Middle East and the Pacific. The turning point that completes the transformation of the United States into the great maritime power of the second half of the 20th century is World War II. Europeans, including those belonging to the victorious camp, are too weakened to maintain their historical prerogatives, especially when colonial empires become complicated to maintain for political as well as demographic reasons.
The United States emerged from the war with a colossal military and merchant fleet (thanks, among other things, to the Liberty ships), and was able to reconstitute those of its new allies in the Western camp. Moreover, this aid does not prevent the Americans from making their own interests prevail over those of their allies, as with the Suez crisis where they countered the Franco-British intervention that had militarily managed to regain control of this strategic channel with diplomatic means. This domination of the seas was hardly contested by the Russians, reduced to an asymmetrical confrontation, symbolized by submarines. It is important to stress that Russia does not have direct access to the oceans, a resource of the United States.
In 1990, the Soviet Union collapsed, but a phantom threat already hovered over the almighty awakening of America, that of China. Under the impact of Deng Xiao Ping's reforms, its economy was starting to become competitive and the country was using its huge pool of cheap labor to become "the factory of the world". This economy is export-oriented and generates colossal shipping traffic, to which the Dragon is adding its touch: rapidly, Chinese shipping companies and shipbuilding are becoming key players in their respective sectors. From a military point of view, the Middle Kingdom had an almost insignificant navy in the late 1980s, but today it is second in the world behind the United States, even if the latter maintain a good advantage.
On land, the Chinese strategy consists first of all in controlling the space contained within a first chain of islands corresponding to the East China Sea and the South China Sea, even if in the latter it means not respecting the rights of other coastal states. or even intimidate Taiwan, the "rebel province". The next step is to dominate the space within a second chain of islands located further offshore, which would put China in direct contact with US possessions, with the risk of confrontation that this entails. The so-called "pearl necklace" strategy, consisting in the development of Chinese infrastructures in the Indian Ocean, also connects the Middle Kingdom with another competitor, India, which wishes to assert its rights in this space that India considers its courtyard. Finally, China inaugurated its first overseas naval base in Djibouti in 2018, and others may follow in the years to come, such as Walvis Bay in Namibia. This expansion solidifies China's rank as a world power, while Russia has lost most of its network of naval bases around the world with the collapse of the USSR.
The power of the sea is composite, made up of elements that multiply each other more than they add up. The first of these is access to the sea, without which nothing is possible. Therefore, the United Kingdom, an island country, is naturally predisposed to the projection of maritime power. The United States, bordered by two large maritime spaces, is also favored. For Russia, things are less obvious, as for China; in fact, the goal of the pearl necklace strategy is both to allow access to the sea from peripheral regions such as Xinjiang and to control sea routes. Moreover, in its time, Russia had tried to develop its access to the sea with "the race for warm seas".
Once you have mastered access to the sea, it is necessary to be able to move, thanks to the sea routes and more particularly to the strategic passages. Today, the Americans retain control of it, although the Middle Kingdom tries to weave its web. For example, instead of wanting to get its hands on the Panama Canal, China is supporting a competing canal project in Nicaragua, even if the latter is stopped for the moment. Traffic also requires a merchant fleet, and China is among the champions of shipping and also shipbuilding, where Americans are largely left behind, held back by a protectionist Jones Act that maintains a significant merchant fleet, but marginalized in the globalization.
In general, where terrestrial space is largely controlled by our human societies, the sea escapes this phenomenon much more, to the point that it is still a space to be conquered in many ways. The polar regions, especially the icy Arctic Ocean, but also the seas surrounding the Antarctic continent, constitute a new frontier for humans. The seabed and its mineral resources are also often less known than terrestrial space.
Finally, one last consideration: the Italy – with the exception of the maritime republics – has not been able to exploit its projection of maritime power. And this is one of the reasons, certainly not the only one, that has prevented – and prevents – Italy from having a credible, authoritative foreign policy and above all capable of stopping Turkish hegemonic ambitions.
Indian Chronicle: Exposing the Indian Hybrid warfare against Pakistan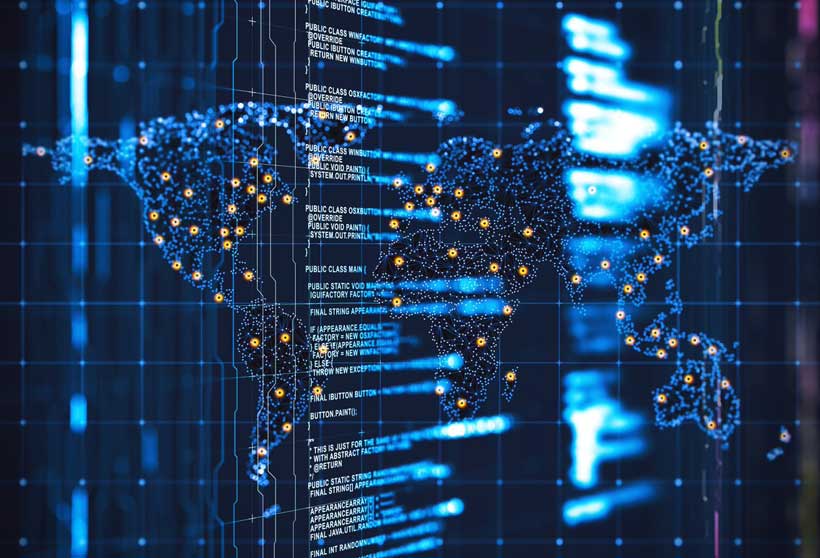 In recent years Indian hybrid warfare against Pakistan has intensified manifold to malign Pakistan Internationally through disinformation and propaganda tactics. Hybrid warfare has mainly been described as achieving war-like objectives with the help of fake news, disinformation, and propaganda. The Objectives of Hybrid warfare are mostly to secure long term victory against the opponent. Similarly, India has launched massive hybrid warfare against Pakistan, which was uncovered by EU DisinfoLab in its report called "Indian Chronicle".
EU DisinfoLab is an independent organization working to expose and tackle disinformation campaigns targeting the European Union and its member states. The organization has claimed that the disinformation campaign against Pakistan has been active since 2005, "a massive online and offline 15-year ongoing influence operation supporting Indian interests and discrediting Pakistan internationally".
In a recent investigation EU DisinfoLab has exposed a malicious Indian campaign against Pakistan. In the report, "Indian Chronicle" EU DisinfoLab has exposed the dubious use of media outlets, NGOs, and fake personnel by India to malign Pakistan. The disinformation campaign mainly targeted the United Nations and the European Union through more than 750 fake media outlets and 10 fake NGOs. According to the report, "uncovered an entire network of coordinated UN-accredited NGOs promoting Indian interests and criticizing Pakistan repeatedly. We could tie at least 10 of them directly to the Srivastava family, with several other dubious NGOs pushing the same messages."
According to the report the disinformation campaign is supported by the Srivastava group. The Srivastava group has helped in "resurrected dead NGOs" to spread fake news. The report says that "Our investigation led to the finding of 10 UN-accredited NGOs directly controlled by the Srivastava Group, which our full report introduces at length. Their common trait? The fact that they all rose from the ashes of real NGOs. Indian Chronicles effectively benefited from the track record of these organizations while pursuing their agenda: discrediting Pakistan and promoting Indian interests at UN conferences and hearings,".
Moreover, Asian News International (ANI), a major news agency in India has provided a platform for suck fake news campaigns. The aim of the Srivastava group and ANI media outlet is "to reinforce pro-Indian and anti-Pakistan (and anti-Chinese) feelings" in India, and "internationally, to consolidate the power and improve the perception of India, to damage the reputation of other countries and ultimately benefit from more support from international institutions such as the EU and the UN".
The report claim that the organizations funded by the Srivastava group-sponsored trips for European Parliament members to Kashmir. "The organizations created by the Srivastava Group in Brussels organized trips for Members of the European Parliament (MEPs) to Kashmir, Bangladesh, and the Maldives. Some of these trips led to much institutional controversy, as the delegations of MEPs were often presented as official EU delegations when they were in fact not traveling on behalf of the Parliament,". Such sponsored trips aimed to build a positive image of India, while spreading disinformation about the alleged claims of Pakistan-sponsored terrorism in Kashmir.
Moreover, India has been actively involved in portraying Pakistan as a terrorist-sponsored state through its disinformation and fake news technique. For instance, India is lobbying strongly at FATF to put Pakistan on the blacklist.
India has also supported and sponsored Baloch separatist leaders and spread disinformation through their fake media outlets as mentioned in the EU DisinfoLab report."These UN-accredited NGOs work in coordination with non-accredited think-tanks and minority-rights NGOs in Brussels and Geneva. Several of them – like the European Organization for Pakistani Minorities (EOPM), Baluchistan House, and the South Asia Democratic Forum (SADF) – were directly but opaquely created by the Srivastava group,"one of the examples is Kulbhushan Jadhav, an Indian spy who was captured in Pakistan.
The Indian Chronicle report has exposed the dubious face of India and the administrative structure of the United Nations and the European Union. Indian involvement in the spread of disinformation and resurrection of dead people and NGOs has exposed its long-standing for Human rights and democracy. Meanwhile, the reports have also exposed the administrative structure of the UN and EU, as they failed to notice the activities of fake UN-accredited NGOs and spread of disinformation through their affiliated NGOs.