Nuclear and radiation technology helping society and health
European Commission hosted a conference on Addressing Societal Challenges Through Advancing the Medical, Industrial and Research Applications of Nuclear and Radiation Technology. The conference sought to identify cross-cutting actions that the European Commission, EU countries and other stakeholders can take to maximise the societal benefits of nuclear and radiation technologies, whilst providing high standards of quality and safety to European citizens.
The conference was opened by Climate Action and Energy Commissioner Miguel Arias Cañete and Health and Food Safety Commissioner Vytenis Andriukaitis, alongside other senior speakers including Mr Yukiya Amano, the International Atomic Energy Agency's (IAEA) Director General, and Dr Maria Neira from the World Health Organisation (WHO).
Commissioner Arias Cañete said: "Europe is a world leader in developing and exploiting radiation technologies to the advantage of citizens and society. The non-power application of these technologies is a success story Europe can be proud of. The ambition of the European Commission is to build on this leadership position with the goal of improving the quality of life of European citizens, generate employment and economic growth and maintain high standard of radiation protection and safety".
Commissioner Andriukaitis added:"Nuclear and radiation technology offers immense opportunities in the field of modern medicine, with early diagnosis of diseases and cancer treatment for children being just two examples. Our task is to maximise this potential while at the same time managing the challenges posed by new technologies.  Close coordination, information sharing and mutual learning are key elements of this task".
A range of EU policies play a significant role in the present and future of nuclear and radiation technology, including: the Euratom Basic Safety Standards Directive; the Spent Fuel and Radioactive Waste Directive; the Nuclear Safety Directive; and, more broadly, the EU legislation and initiatives on medical devices, pharmaceuticals and human health.  Research and innovation in this area is also supported through the Euratom and the Horizon 2020 research programmes.
The conference facilitated an in-depth discussion with a broad range of experts. The outputs will contribute significantly to the Commission's work in this area, and will lead to actions that will enhance the implementation of the Euratom framework, and support integrated activity across several Commission policy areas.
'Better Future' lies in prosperity of startups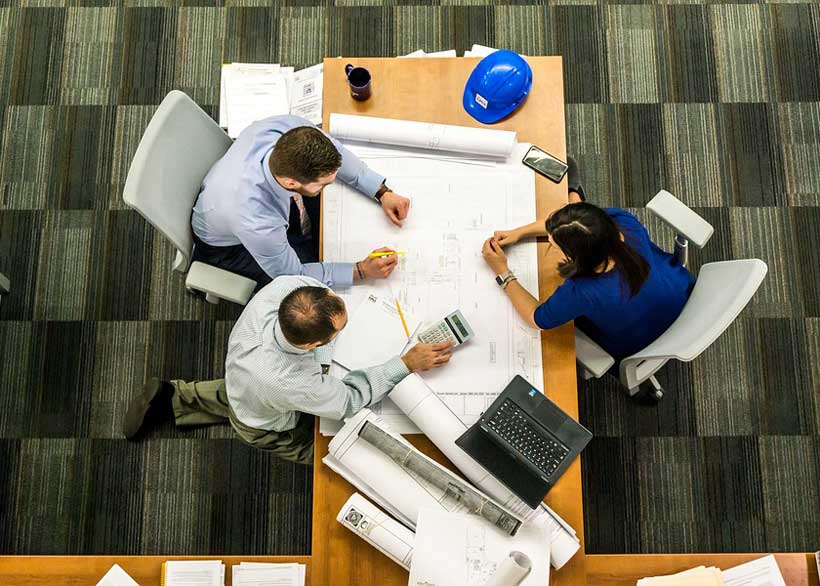 With the slogan of 'Better Future', the 25th edition of Iran International Exhibition of Electronics, Computer & E-commerce (ELECOMP 2019) is currently underway at Tehran Permanent International Fairground.
As its name suggests, ELECOMP is a major event in the electronics and computer industry, however, over the past five editions, organizers decided to allocate a part of the exhibition to emerging startups under the title of ELECOM Stars.
And now startups manifest their growth during recent years by presenting their products and services in seven halls of the exhibition.
Startups open new windows of opportunity for removing social, economic and even environmental challenges worldwide and Iran is not an exception.
The motivation and innovation of young entrepreneurs, who are the founders of startups, is a great chance, which should not be ignored by officials and organizations.
ELECOM Stars hosts different ranges of startups from emerging to well-established ones with reasonable prices in order to encourage all the people active in the field of the innovation ecosystem.
Officials are concerned about the attendance of innovators as well as visitors in this edition of the exhibition due to the hard economic situation as a result of the sanctions.
However, startups which fill seven halls of the exhibition show the dynamicity of the innovation ecosystem in these hard days.
During a meeting on the sidelines of the exhibition, the head of the Iranian Information and Communication Technology (ICT) Guild Organization, Mohammad Baqer Asna-Ashari, said that many startups which attended the previous edition of ELECOM Stars requested bigger stands in this edition.
"This shows the growth of startups during a year and also the role of ELECOMP in their activities," he said.
Startups are stars in the sky of smart Iran
Information and Communication Technology (ICT) Minister Mohammad Javad Azari Jahromi said during the opening ceremony of the event that as its name suggests, ELECOM Stars is home to the startups which shine like stars in the sky of smart Iran.
He pointed to No-Afarin, a scheme introduced by the Information and Communication Technology Ministry to support startups last week, with the slogan of 'Smart Iran, brighter future', saying, "Today, many tasks can be done by a click and this digital transformation should be considered by managers in order to increase their efficiency and expand markets."
In the near future, the digital economy would be the prevalent kind of economy worldwide, he said.
"Despite U.S. sanctions, young entrepreneurs in the field of ICT can use the national digital economy in order to expand markets."
ELECOMP, hope for a better future
As a gathering of the innovation ecosystem of Iran, ELECOMP promises a better future which is realized by the motivation and energy of the young generation.
Startups and their services have a direct impact on the everyday life of people and this is one of their strong points.
Being a part of the private sector, their efficiency is an important factor for their consistency and it is linked with their benefits for the public.
As you can see, startups provide a market which benefits entrepreneurs and people at the same time and perhaps this is the key to their growth during recent years.
The good news is that the government has recognized their unique potentialities and abilities and plan to support them with no direct intervention, an approach that paves the way for the development of the innovation ecosystem in the future.
ELECOMP 2019
In addition to ELECOM Stars, ELECOM Talks, ELECOM Trends, and ELECOM Games are other parts of the event, which runs until July 21.
This edition of ELECOMP has also designed ELECOM Tours in order to provide special programs for visiting the exhibition as well.
This edition of ELECOMP also provides a user-friendly place for startups that bring disability solutions to the market. Tech breakthroughs that empower people with disabilities have set up stands with special features.
Since its first edition in 1995, the event has been providing a unique opportunity for businesses to increase their share of this huge and ever-growing market.
The event provides an opportunity for companies to share knowledge, build vendor relationships and work with prominent companies, active in the field of electronics and computer to enhance their market spread.
Digital tracking of environmental risks offers insights to humanitarian actors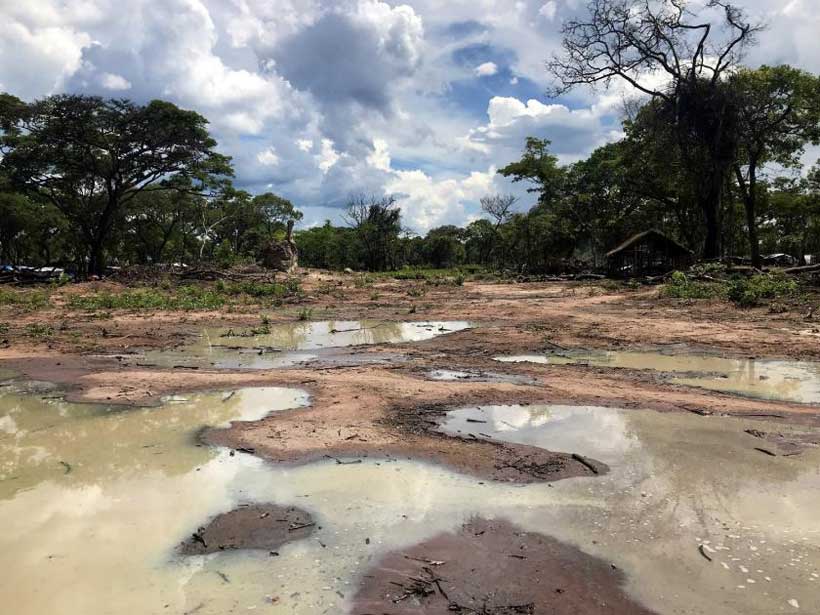 By the end of this day many people will have made life-changing decisions, relying on their best guess or their instinct. Some will yield great results while others will imperil individuals, corporations and communities.
Humanitarian crises require that we make difficult choices. As they increasingly become complex, as are their impact on the environment, the choices we make must be the right ones. And to make sound, informed decisions, we need data.
Thankfully today, all those who work in the environmental field have at their fingertips a combination of global environmental data, technologies and data science tools and techniques. These have the potential to create insights that can underpin a sustainable future and profoundly transform our relationship with our planet.
For decades, the UN Environment Programme has been working with the Office for the Coordination of Humanitarian Affairs, and partners such as the UN Refugee Agency, to make sense of environmental data for improved humanitarian planning.
In December last year, UN Environment with support from the UN Refugee Agency piloted an innovative tool for environmental data gathering and risk assessment, the Nexus Environmental Assessment Tool (NEAT+). The tool was deployed in the Mantapala refugee settlement in northern Zambia.
Built around existing farmland, Mantapala refugee settlement, near Nchelenge in northern Zambia, was built in 2018 for up to 20,000 people. It was designed to enable refugees to make a living while contributing to local development. The surrounding humid sub-tropical Mantapala Forest Reserve—an area characterized by rich biodiversity—includes the productive Wet Miombo Woodland.
According to the UN Refugee agency, Zambia hosts at least 41,000 refugees from the Democratic Republic of Congo and Mantapala refugee settlement is home to around 13,000 of them.
Daily life isn't easy. Flash floods can be common during the long rainy seasons when rainfalls are particularly heavy. In addition, less than 20 per cent of Nchelenge district's households have access to electricity, and even when they do, it is so expensive that people prefer to use firewood and charcoal as their primary cooking fuels.
"With pressure mounting on natural resources throughout the world, we are exploring how to support humanitarian actors in collecting, sharing and processing environmental data for better decision-making using innovative digital environmental tools such as the Nexus Environmental Assessment Tool (NEAT+) and MapX—a United Nations-backed platform—in Mantapala settlement and beyond," says David Jensen, UN Environment's Head of Environmental Cooperation for Peacebuilding and Co-Director of MapX.
What makes NEAT+ so appealing is its simplicity. It is a user-friendly environmental screening tool for humanitarian contexts, which combines environmental data with site-specific questions to automatically analyse and flag priority environmental risks. The tool was developed by eight humanitarian and environmental organizations as part of the Joint Initiative, a multi-stakeholder project aimed at improving collaboration between environmental and humanitarian actors. NEAT+ supports humanitarian actors in quickly identifying issues of concern to increase the efficiency, accountability and sustainability of emergency or recovery interventions.
"NEAT+ answers the demand of a simple process to assess the sensitivity of the environment in displacement settings. It overlays environmental realities with a proposed humanitarian intervention, identifying risk and mitigation measures," says Emilia Wahlstrom, Programme Officer, UN Environment / Office for the Coordination of Humanitarian Affairs Joint Unit.
NEAT+ runs on KoBo—a free, open source data collection platform—built by the Harvard Humanitarian Initiative—that allows data to be collected through phone, tablet or computer. Once the data is recorded, the programme automatically generates a report in Excel, categorizing risk into high, medium and low, and providing information that can help mitigate the risk.
As a next step, NEAT+ will draw increasingly on MapX, an online, open-source, fully-customizable platform for accessing and visualizing geospatial environmental data. It offers various tools to highlight different environmental risks such as deforestation, natural hazards and flood risks. NEAT will use MapX to gather and vizualise data.
In the Mantapala settlement, the NEAT+ assessment tool was used to identify negative environmental and livelihoods impacts in the settlement, where MapX spatial data highlighted nearby areas of environmental concern.
The results showed opportunities for environmental action. Where there was risk of deforestation, alternative livelihoods and agroforestry programmes could be supported. Agricultural plots vulnerable to flood damage are undergoing modification to prevent further deforestation and to reduce flood risks.
"Developing a digital ecosystem for the environment offers the possibility to access the best available data for decision-making. Tools such as MapX and NEAT+ are critical in mitigating the effects of sudden-onset natural disasters and slow-onset environmental change and degradation," says Jensen.
"Developing and applying the NEAT+ tool has showed us the added value the environmental community can bring to the frontlines of humanitarian response. By taking the time to understand the environmental context they operate in, humanitarian actors are designing programmes that are saving money, contributing to a healthy environment, and supporting the dignity, livelihoods and health of affected people. This is critical for an increasingly complex and protracted global humanitarian crisis panorama," comments Wahlstrom.
In 2019, the same actors who developed the NEAT+ tool, the Joint Initiative partners, launched the Environment and Humanitarian Action Connect website. Environment and Humanitarian Action Connect is a unique digital tool spanning the humanitarian-environment nexus and represents the first comprehensive online repository of environmental and humanitarian action tools and guidance. It is easily searchable and readily accessible, whether at the office, at home, or in the field. The content aligns with the humanitarian programme cycle with specific guidance available for humanitarian clusters and themes.
Environment and Humanitarian Action Connect is administered and updated by the United Nations Environment / Office for the Coordination of Humanitarian Affairs Joint Unit. Through the Joint Unit, UN Environment and OCHA respond as one to the environmental dimensions of emergencies. The partnership assists countries affected by disasters and crises and works to enhance the sustainability of humanitarian action. The partnership has supported almost 100 countries and conducted over 200 missions, and celebrates its 25th anniversary this year.
China's Experience with High Speed Rail Offers Lessons for Other Countries
China has put into operation over 25,000 kilometers of dedicated high-speed railway (HSR) lines since 2008, far more than the total high-speed lines operating in the rest of the world. What type of planning, business models, and approaches to construction enabled this rapid growth? In an era when many railways face declining ridership, what pricing and services make high-speed rail attractive to this large number of passengers and maintain financial and economic viability? A new World Bank study seeks to answer these and other questions.
"China has built the largest high-speed rail network in the world. The impacts go well beyond the railway sector and include changed patterns of urban development, increases in tourism, and promotion of regional economic growth. Large numbers of people are now able to travel more easily and reliably than ever before, and the network has laid the groundwork for future reductions in greenhouse gas emissions," said Martin Raiser, World Bank Country Director for China.
The World Bank has financed some 2,600 km of high-speed rail in China to date. Building on analysis and experience gained through this work and relevant Chinese studies, China's High-Speed Rail Development summarizes key lessons and practices for other countries that may be considering high-speed rail investments.
A key enabling factor identified by the study is the development of a comprehensive long-term plan to provide a clear framework for the development of the system. China's Medium- and Long-Term Railway Plan looks up to 15 years ahead and is complemented by a series of Five-Year Plans.
In China, high-speed rail service is competitive with road and air transport for distances of up to about 1200 km. Fares are competitive with bus and airfares and are about one-fourth the base fares in other countries. This has allowed high-speed rail to attract more than 1.7 billion passengers a year from all income groups. Countries with smaller populations will need to choose routes carefully and balance the wider economic and social benefits of improved connectivity against financial viability concerns.
A key factor keeping costs down is the standardization of designs and procedures. The construction cost of the Chinese high-speed rail network, at an average of $17 million to $21 million per km, is about two-thirds of the cost in other countries.
The study also looks into the economic benefits of HSR services. The rate of return of China's network as of 2015 is estimated at 8 percent, well above the opportunity cost of capital in China and most other countries for major long-term infrastructure investments. Benefits include shortened travel times, improved safety and facilitation of labor mobility, and tourism. High-speed networks also reduce operating costs, accidents, highway congestion, and greenhouse gas emissions as some air and auto travelers switch to rail.
This report is the first of a series of five studies of transport in China—high-speed rail, highways, urban transport, ports, and inland waterways—produced by TransFORM, a knowledge platform developed by the World Bank and China's Ministry of Transport to share Chinese and international transport experiences and facilitate learning in China and other countries.