ADB $100 Million Additional Funding to Enhance Skills for Jobs in Sri Lanka
The Asian Development Bank's (ADB) Board of Directors has approved a $100 million results-based loan as additional financing for the Government of Sri Lanka's efforts to develop skills to meet labor demands, support economic diversification, and enhance productivity in the country.
"Sri Lanka has achieved universal primary and high secondary enrollment rates, a high adult literacy rate, and gender parity in access to all levels of education. However, there remains a clear mismatch between skills among youth and labor market demand," said Gi Soon Song, an ADB Principal Social Sector Specialist. "The ongoing skills enhancement program, spearheaded by the government and supported by ADB, will address this issue through a focus on technical and vocational education and policy support."
This lack of skilled labor is hurting the Sri Lankan economy, with the country's private sector considering this as a key constraint to business growth. The unemployment rate is also high, with one out of five Sri Lankans aged 15-24 years out of work. Meanwhile, only 35.9% of women are included in the labor force despite outperforming male counterparts academically at every level. Equipping youth, especially young women, with employable skills is crucial to decrease youth unemployment and prepare the workforce for a high value-adding economy.
The additional funding will enable the government to continue implementing the Skills Sector Development Program (SSDP), which is supported by a $100 million ADB loan approved in 2014, through 2020. SSDP aims to significantly improve the quality of TVET provided to young people in Sri Lanka to increase their employability, while also enhancing partnerships with the private sector for better TVET planning and provision to align skilled labor supply with market demand. The program is also increasing the number of TVET graduates and improving policy, institutional, and operational reforms to support the country's skills sector.
The program's first phase (2014-2016) has been performing well, with the employment rate of technical and vocational education and training (TVET) graduates rising from 50% in 2012 to 57% in 2015, exceeding the 55% target. The additional financing will expand successful program activities and accelerate the pace of reform initiatives.
ADB will also administer a $3 million grant from the Japan Fund for Poverty Reduction (JFPR) to complement existing assistance to strengthen private sector engagement and women's participation in TVET and employment in Sri Lanka. JFPR provides direct grant assistance to the poorest and most vulnerable groups of ADB's developing member countries while fostering long-term social and economic development.
EU boosts sustainable cocoa production in Côte d'Ivoire, Ghana and Cameroon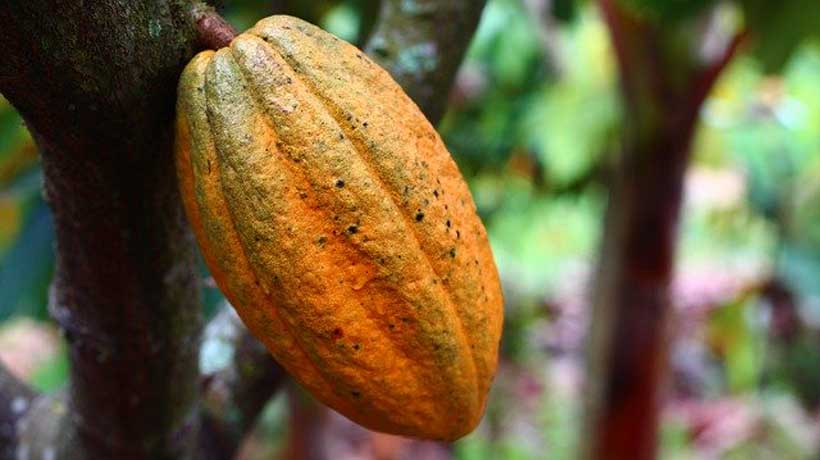 The European Union will contribute €25 million to enhance the economic, social and environmental sustainability of cocoa production in Côte d'Ivoire, Ghana and Cameroon who are, respectively, the first, second and fifth biggest cocoa producers, generating almost 70% of the world production. This funding strengthens the partnership between Team Europe (composed of the EU, its Member States, and European financial institutions) and the three cocoa producing countries and aims at ensuring a decent living income for farmers, halting deforestation and eliminating child labour.
Valdis Dombrovskis, Executive Vice-President for an Economy that Works for People, said: "The EU trade agenda is underpinned by EU values. By investing in programmes to promote fair trade and sustainability in the cocoa sectors of Côte d'Ivoire, Ghana and Cameroon, we are strengthening our trade and investment relationships for our mutual benefit. Building the social and environmental aspects of the cocoa supply chain will deliver further economic benefits for local farmers and cooperatives."
Jutta Urpilainen, Commissioner for International Partnerships, said: "European consumers are demanding fair and environmentally sustainable products and producing countries committed to address sustainability issues in their cocoa value chains. It is time to make a real change and the EU is committed to play its part as an honest broker between economic operators, development partners, Côte d'Ivoire, Ghana and Cameroon."
Following the launch event of the EU inclusive dialogue on sustainable cocoa, the "Cocoa Talks", on 22 September 2020, today takes place the Cocoa Talks inaugural round-table webinar with the participation of EU public and private stakeholders and selected representatives of the two main producing countries, Côte d'Ivoire and Ghana. The objective of this dialogue is to enhance cooperation and coordination to support sustainable cocoa production in the framework of the Living Income Differential (LID) initiative, launched by the two producer countries to ensure decent revenue to local farmers.
The EU dialogue will be mirrored by similar dialogues at country level. Concretely, the €25 million will fund parallel multi-stakeholder dialogue events at national and regional level in Côte d'Ivoire, Ghana and Cameroon, involving government, private sector companies and civil society. It will improve the ability of farmers' cooperatives and other bodies to represent local communities. It will train farmers on sustainability, tree replacement, reforestation, and ensure their awareness of child labour regulations.
Background
Cocoa is a major contributor to export earnings, as well as the main source of livelihoods for almost seven million farmers in Côte d'Ivoire and Ghana. Indirectly, cocoa contributes to the livelihoods of further 50 million people. At the same time, cocoa production entails particular risks relating to child labour, low revenues for local farmers, deforestation and forest degradation.
The European Union is the world's largest importer of cocoa, accounting for 60% of world imports. Côte d'Ivoire, Ghana and Cameroon are major suppliers of cocoa into the EU market, to which the first two have duty-free and quota-free access under their respective Economic Partnership Agreements.
In June 2019, Côte d'Ivoire and Ghana took an initiative on cocoa prices that led to an agreement with the cocoa and chocolate industry to create a Living Income Differential (LID) to ensure decent revenue to local farmers. At this stage, it is a US$400/ton premium paid beyond the price of the cocoa futures markets. Cameroon has expressed interest to join the initiative.
Building on this initiative and in line with its political priorities under the EU Green Deal and the Commission's 'zero tolerance' approach to child labour, the EU engaged in a partnership with Côte d'Ivoire and Ghana to link this price increase to further action with respect to deforestation and child labour related to cocoa production.
It translated into an EU-based multi-stakeholder dialogue launched on 22 September 2020 with representatives from the EU institutions and Member States, civil society, private sector and Ivoirian and Ghanaian representatives to:
Advance responsible practices of EU businesses involved in cocoa supply chains;
Feed into other relevant horizontal Commission initiatives (e.g. on due diligence, deforestation);
Feed into the policy dialogue between the EU and the producer countries; and
Identify support projects on sustainable cocoa production.
Sri Lanka: 'Forced' cremation of COVID victims' bodies must stop
The Sri Lankan Government should end its policy of compulsorily cremating victims of COVID-19, independent UN human rights experts said on Monday.
In a joint appeal, Special Rapporteurs Ahmed Shaheed, Fernand de Varennes, Clément Nyaletsossi Voule and Tlaleng Mofokeng, said that the practice ran contrary to the beliefs of Muslims and other minorities.
It ran the risk of increasing prejudice, intolerance and violence, they said in a statement, insisting that no medical or scientific evidence indicated that burying the deceased increased the risk of spreading communicable diseases such as COVID-19.
To date, more than 270 COVID-19 deaths have been reported in Sri Lanka; a significant number have come from the minority Muslim community.
All of the deceased were cremated in line with amended health guidelines for COVID-19 patients, which were issued on last March.
'Aggressive nationalism'
"We deplore the implementation of such public health decisions based on discrimination, aggressive nationalism and ethnocentrism amounting to persecution of Muslims and other minorities in the country" the experts said.
"Such hostility against the minorities exacerbates existing prejudices, intercommunal tensions, and religious intolerance, sowing fear and distrust while inciting further hatred and violence", they added.
"We are equally concerned that such a policy deters the poor and the most vulnerable from accessing public healthcare over fears of discrimination", they said, noting that it would further negatively impact the public health measures to contain the pandemic.
'Immediate' cremation
Information received by the experts indicates that cremation often takes place immediately after test results are provided, without granting family members reasonable time or the opportunity to cross check or receive the final test results.
There have been several cases of cremations based on erroneous information about COVID-19 test results, the experts said.
They noted that the President and Prime Minister had instructed the health authorities to explore options for burials in Sri Lanka.
Disregard
"However, we are concerned to learn that the recommendation to include both cremation and burial options for the disposal of bodies of COVID-19 victims by a panel of experts appointed by the State Minister for Primary Health Services, Pandemics and COVID Prevention, was reportedly disregarded by the Government", they said.
"We strongly urge the Government of Sri Lanka to stop the forced cremation of COVID-19 bodies, to take all necessary measures to combat disinformation, hate speech and stigmatization" of Muslims and other minorities, "as a vector of the pandemic, and to provide remedy and ensure accountability for cremations that were carried out by error."
Special Rapporteurs and independent experts are appointed by the Geneva-based UN Human Rights Council and are neither UN staff nor paid for their work.
Shining a light on sexually exploited women and girls forced into crime
Trafficked and sexually exploited woman and girls can find themselves facing prosecution and conviction for those very same crimes, in some countries, a new UN report shows. The study aims to help prosecutors to better handle these complex cases, and protect the genuine victims.
No clear-cut cases
A 2017 criminal case in Canada, to take one example from the report, involved an 18-year-old woman defendant was charged with the forced prostitution of two female minors, aged 14 and 16. She had instructed one of them on how to dress, and what to do with clients, and taken away the cell phone of the other, to prevent her from escaping.
She was found guilty and sentenced to eight months in prison. However, it was revealed during the case that she too was a victim of sexual exploitation. The court heard that she was under the control of a male trafficker, and had been exploited from the age of 16, and physically abused by pimps.
The case, which is included in Female Victims Of Trafficking For Sexual Exploitation As Defendants, a new publication from the UN Office on Drugs and Crime (UNODC), shows the complexity of many human-trafficking-related cases, in which the defendant may also be a victim, who either had no alternative but to obey an order, and commit a crime, or hoped to limit their own exploitation or escape poverty by playing a role in the crime. The study also found that traffickers use the women and girls as a shield to protect themselves from being punished for their crimes.
Punished twice
"Ever since UNODC started collecting statistics on human trafficking 15 years ago, women and girls have consistently represented the majority of reported victims", says Zoi Sakelliadou, a UNODC Crime Prevention and Criminal Justice Officer, who coordinated the development of the study.
"We've also seen that the percentage of female perpetrators of trafficking who are at the same time victims of this crime, is steadily high too, especially if compared to female offenders in other crimes. The traffickers not only earned a profit by sexually exploiting the victims, but then made them commit crimes so they could escape liability and prosecution".
The report shows that traffickers deliberately used the "victim-defendants" in low-level roles, that exposed them to law enforcement authorities – meaning they were more likely to get caught.
These roles included the recruitment of new victims, collecting proceeds, imposing punishments, or posting advertisements for victims' sexual services.
In very few of the examined cases did the victims engage in acts of trafficking in an attempt to move up the hierarchy of the criminal organization or for financial gain.
It was not just the statistics that led UNODC to analyse this topic, explains Ms. Sakelliadou, but also calls from law enforcement and criminal justice officials, who stressed the complexity of investigating and adjudicating cases that involve female victims of trafficking as alleged perpetrators.
The study also highlights the clear links between human trafficking and violence against women, domestic violence, and the role of intimate partner violence.
"We found that in around a quarter of the cases examined, the women had been subjected to multiple forms of violence prior to and during the trafficking process, including from early childhood", says Ms. Sakelliadou. "We hope this study will support the law enforcement and criminal justice officials and the NGOs who handle these complex cases and support the victims."