Supporting Bhutan to Strengthen Fiscal Management and Job Creation
The World Bank today approved a $30 million project to help Bhutan realize its development goals through improving fiscal management and supporting policies to create more job to increase prosperity.
Bhutan has made impressive progress in poverty reduction and economic growth over the past decade. At the same time, high levels of investment in the hydropower sector have increased pressures on the country's fiscal balance and external accounts.
The First Fiscal Management and Private Sector Employment Opportunities (DPC1) is the first of three operations to support Bhutan's current and future Five-Year Plans' goals promoting green socio-economic development and achieving self-reliance. It strengthens policies to improve fiscal management and promotes private sector employment opportunities.

Bhutan's record in reducing poverty and promoting shared prosperity is strong. A key challenge going forward is to put in place policies that will help the private sector to grow and create more and better jobs," said Qimiao Fan, the World Bank's Country Director for Bangladesh, Bhutan and Nepal. "Through thoughtful and well-executed policies that strengthen fiscal sustainability, increase access to credit, and improve the investment climate, Bhutan has a strong opportunity to realize its full development potential."
The policy reforms supported by DPC1 are expected to mobilize domestic revenue, increase the number of cottage and small industries under the incubation centers, increase access to finance, expand the number of teachers that meet new teachings standards and reduce the energy consumption in terms of oil consumption.
"The Royal Government of Bhutan will be using the proposed operation to support institutional strengthening measures in some key areas, building on the momentum and lessons learnt from the past budget support operations to accelerate development in Bhutan," said Namgay Dorji, the Royal Government of Bhutan's Finance Minister.  
The development policy series will be funded by credit from the International Development Association (IDA) – the World Bank's concessionary lending arm with 0% interest rate and 40-year repayment period.
Peace and Security Are Key to Aligning Security and Development Goals
It is possible to align security and development goals but it will depend on resolving conflicts, addressing poverty, rebuilding trust and engaging women. Leaders in development and finance debated the building blocks of creating peace and told participants at the World Economic Forum's Sustainable Development Impact Summit that all issues must be addressed to create sustainable solutions.
Kristalina Georgieva, Chief Executive Officer, World Bank, said: "We can celebrate the decline of extreme poverty – 1.1 billion people have been lifted out of poverty. But to meet the goal of ending extreme poverty, we have to worry about peace and security." She pointed out that when conflicts are raging, there are other severe factors, such as another crippling wave of Ebola disease in the Democratic Republic of Congo.
"This lack of security is hitting people once, twice and three times," Georgieva said. In addition, people are suffering from vulnerability to climate change. "Countries that have done the least to contribute to climate change are the most to suffer," she said. "We are not balancing in investment in mitigation and adaptation."
Achieving the Sustainable Development Goals (SDGs) will cost an estimated $7 billion a year, but Georgieva pointed out that trillions of dollars are sitting idle around the world. Policies are needed to give investors certainty. "It is a challenge but also an opportunity to use public money to create the enabling environment for private investments to flow," she said. This is in the hands of people, businesses and countries, and policies are needed to give investors certainty. "People also need confidence [and trust] that investors will not come and rip them off," she added.
The World Bank has 72 projects addressing institutional weaknesses. "Are we there yet? Not quite. Are we going in the right direction? For sure," Georgieva concluded.
Luis Alberto Moreno, President, Inter-American Development Bank, said it is necessary to multiply initiatives and to understand that for every dollar of an organization's financing, we need to create situations to see that money is moving through the system. This, he added, will create an appetite for owners of savings to use them. "There is an appetite for doing things around climate change," he said. To encourage investment, Moreno said it is important to manage the risks for the private sector. "We need to see what we can do to mitigate risks by using blended finance," he added. "We are collectively wrestling with it. We are going in the right direction, but we are way behind."
Bineta Diop, Founder and President, Femmes, Africa Solidarité, addressed the issue of women, peace and security in Africa. "I have spent most of my life in conflict," she said. "When people discuss conflict, the first country you think about is Africa. When I see people suffering, I think something can be done in this nexus of peace and development. Human beings are caught in the middle."
Diop recommended that more GDP needs to be invested in people. "We need to shift to see how we invest if we want to achieve the SDGs. We need to invest in development seriously – but real investment." She gave the example of countries that have consistent sunshine and can profit from solar. "This is a real investment. Electricity brings people water and light, so it is necessary to invest in infrastructure and new technology," she added.
Diop's organization is working in 22 countries in Africa with a Plan of Action for women's peace and security, which will lead to sustainable peace and development. "I want all African states to have a Plan of Action," she said. In this way, women are contributing to prevention. She also pointed out that "Africa has to invest in Africa." It is a poor continent, but when you look at resources, Diop said, "we are a rich country." She called for European leaders to support women by helping to build the skills of Africans.
Thomas Greminger, Secretary-General, Organization for Security and Co-operation in Europe (OSCE), raised concern about a return to war in Europe, pointing to the conflict in Ukraine, now in its fifth year. "This is very much at the top of our agenda at OSCE. It undermines trust and confidence among the key stakeholders," he said. "There is a heavy toll on the ground in terms of suffering and we are also paying a high price for it."
The OSCE has developed a toolbox to tackle crises and minority-related conflict. "These are tools of prevention and diplomacy," Greminger said. "We are trying to bring conflicts closer to resolution, but we also need political will." He called for political leadership to invest in a "rules-based world order" built on strong international institutions. "If the international community pushes, progress is possible in a country," he said.
Meet the Schwab Foundation's Social Entrepreneurs of the Year 2018
Twelve social entrepreneurs at the helm of 11 organizations from around the world have been recognized by the Schwab Foundation for Social Entrepreneurship as the 2018 Social Entrepreneurs of the Year.
Among this year's honourees is the first Muslim woman from Kenya's Marsabit region to receive a law degree, which she is using to help create more resilient and peaceful communities in the drought- and conflict-prone region; a Dutch phone manufacturer who is changing the way smartphones are made; and a Brazilian man who created a prisoner rehabilitation programme that has successfully decreased recidivism rates from 85% to 30%.
"Social Entrepreneurs leverage the power of market forces and business principles to solve social problems in ways that benefit the marginalized and the poor," said Hilde Schwab, Chairperson and Co-Founder, Schwab Foundation for Social Entrepreneurship. "Their work is often carried out in areas where government and the private sector are unable to achieve meaningful outcomes and involves considerable creativity coupled with pragmatism."
The winners of the 2018 Social Entrepreneurs of the Year Award are:
Urvashi Sahni, Study Hall Education Foundation, India: The organization runs a network of nine types of schools and programmes, catering to girls, disabled children, rural youth and children outside the formal school system. To date, the foundation has worked with more than 900 government schools and trained 5,000 government teachers, reaching an estimated 500,000 children.
Fatuma Abdulkadir Adan, Horn of Africa Development Initiative (HODI), Kenya: HODI works to create peaceful, resilient communities in the extremely poor and drought-prone Horn of Africa through advocacy, education, conflict resolution, and the promotion of decent livelihoods. Its four flagship programmes span 300 villages, reaching 10,000 youth, 13 schools including 1,500 girls, and 14,700 households. HODI's Breaking the Silence programme aims to end the shame and suffering in silence prevalent among victims of sexual violence by creating a school-based peer network for adolescent girls to give and receive support.
Valdeci Ferreira, The Brazilian Fraternity of Assistance to Convicts (FBAC) Brazil/Latin America: The FBAC has developed a prisoner recovery methodology based on 12 principles, including community participation, work, merit and family. FBAC operates in five Brazilian states and has facilitated the adoption of its methodology in 23 countries. Brazilian convicts who serve their sentence at a FBAC-run facility have a 30% recidivism rate, compared to the national average of 85%.
Bas van Abel, Fairphone, Netherlands: Fairphone drives change in the electronics industry by making smartphones in a way that puts social and environmental values first. It has implemented a long-lasting modular design to limit waste, source conflict-free material, provide its workers with good working conditions, and supports recycling efforts to move closer to a circular economy. To date, it has sold 160,000 smartphones.
Bruktawit Tigabu, Whiz Kids Workshop, Ethiopia: Whiz Kids uses the reach of television, radio and print media to disseminate educational messages in seven local languages with an emphasis on early childhood education, healthy behaviour, literacy and gender equality. Its flagship international award-winning programme, Tsehai Loves Learning, reaches up to 5 million television viewers every week and an estimated 10 million radio listeners.
Sasha Chanoff and Amy Slaughter, RefugePoint, Africa/Middle East: This organization finds lasting solutions for the world's most-at-risk refugees by improving their integration into the countries to which they flee thanks to a self-reliance programme. Partnering with the UN High Commissioner for Refugees (UNHCR) in Africa, South-East Asia and the Middle East, RefugePoint has directly helped more than 54,000 refugees access resettlement and created the conditions that provide access for thousands more.
Mike Quinn, Zoona, Zambia/Malawi: Zoona has established a technology platform and network of franchises, which provide accessible financial services. Since its launch in 2009, the organization has grown to service an active customer base of 2 million consumers and 3,000 agent outlets in three countries, has processed $2 billion in transactions and raised more than $25 million in investment.
Zack Rosenburg, SBP, USA: The organization reduces the time between disaster and recovery by ensuring that citizens and communities have access to the information and support they need before and after a disaster occurs. It rebuilds homes in an average of 61 days, at 40% of the cost of market rate contractors, and has rebuilt 1,420 houses to date. Additionally, it has open-sourced its rebuilding model and offered training to NGOs to encourage widespread adoption.
Tulin Akin, Tabit, Turkey: Tabit has pioneered an SMS-based system that is free and accessible via any basic mobile phone, revolutionizing the way in which small-scale farmers receive vital agricultural information, including weather forecasts, market prices and financing options. In 2017, 50% of Turkey's 3 million rural farmers used Tabit's mobile-based services.
David Yeung, Green Monday, Hong Kong: Green Monday aims to tackle climate change, global food insecurity and public health issues. It offers schools, catering companies and restaurant chains a vegetarian meal once a week and aims to change dietary habits. Its once-a-week plant-based meal philosophy is practiced by more than 1.6 million people in Hong Kong, and has spread to more than 30 countries.
Muhammad Amjad Saqib, Akhuwat, Pakistan/Uganda/Kenya: Akhuwat has disbursed around $600 million in loans among the poor, 98% of which have been used to launch or expand small businesses. Designed to be compatible with Islamic finance, Akhuwat is currently the world's largest interest-free microfinance programme.
The 11 organizations and 12 individuals honoured in 2018 become part of the broader Schwab Foundation community of 350 outstanding social entrepreneurs from around the world. The work of the Schwab Foundation Social Entrepreneurs is integrated into the World Economic Forum's events and initiatives aimed at scaling-up market-based solutions for global challenges
Enhancing global partnerships for IDDA III – Key for successful implementation of AfCFTA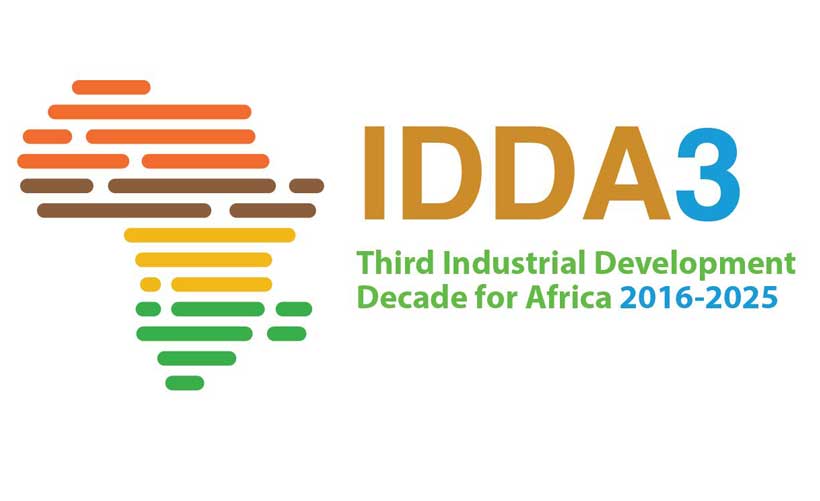 To further foster the implementation of the Third Industrial Development Decade for Africa(IDDA III), a high-level event will be held in New York on the margins of the 73rd Session of the United Nations General Assembly.
Placed under the theme "Enhancing global partnerships for IDDA III – Key for successful implementation of the African Continental Free Trade Area (AfCFTA)", the event is organized by UNIDO together with the African Union Commission (AUC), the African Development Bank (AfDB), the United Nations Economic Commission for Africa (UNECA), and the Food and Agriculture Organization of the United Nations (FAO).
UNIDO Director General LI Yong will introduce the event, followed by a key message of the United Nations Deputy Secretary-General Ms. Amina J. Mohammed and remarks by H.E. Paul Kagame President of Rwanda in his capacity as the current AUC Chairperson.
Interactive discussions will be held around two themes: "Ushering in a new era of intra-African trade: Challenges and opportunities for African industrial growth" and "Strengthening the involvement of the international community in African industrialization following the launch of the AfCFTA".
The interventions will focus on how inclusive and sustainable industrial development and the IDDA III initiative can support the implementation of the African Continental Free Trade Area through enhanced competitiveness at the industry and enterprise level, while providing a platform to reflect on innovative ways of leveraging global partnerships and mobilizing financial and non-financial resources for trade capacity building in Africa.
The high-level event is expected to bring together more than 100 high-level stakeholders, including Heads of States and high-level government representatives, representatives of the Regional Economic Communities (RECs), development financing institutions, UN agencies, bilateral partners, private sector, NGOs and academia.
Key points
In the next few decades, Africa will become the youngest and most populous continent in the world with a working age population expected to grow by 450 million people – around 70 percent – by 2035.
Job creation in Africa has not kept pace with the growing workforce, and the rural population, the urban poor, women and youth have not yet benefited from economic growth. Africa has a great opportunity to reduce poverty and inequality and create jobs for young people.
The AfCFTA provides a chance for African countries to move away from resource-dependence and transform into dynamically diversified economies and competitive industrial production locations.
AfCFTA has the potential to be the world's largest free trade area with a market covering 1.2 billion people and a combined GDP of over USD 3.5 trillion.
Intra-African trade as a share of total African trade was 15.3 per cent in 2015, whereas, for example, trade among developing economies in Eastern Asia as a share of the total was 32.1 per cent. Eliminating import duties can boost intra-African trade by an estimated 53.2 per cent by 2020, which could also be doubled if non-tariff barriers are reduced.
Following the launch of the AfCFTA, Africa's industrial development will depend on effective partnerships. Governments, investors, the United Nations family, development finance institutions, the private sector and civil society must redouble efforts to work together for Africa's industrialization.
The Programme for Country Partnership (PCP)is a multi-stakeholder partnership model led by the respective governments and aligned with their own development agenda, synchronizing development efforts and interventions by governments and partners, and mobilizes large-scale resources to accelerate industrialization and achieve greater development impact.
UNIDO has developed a comprehensive programme to help developing countries and economies in transition to overcome the shortcomings of their standards and conformity infrastructure.