New Poll Shows Republicans Losing Voter-Base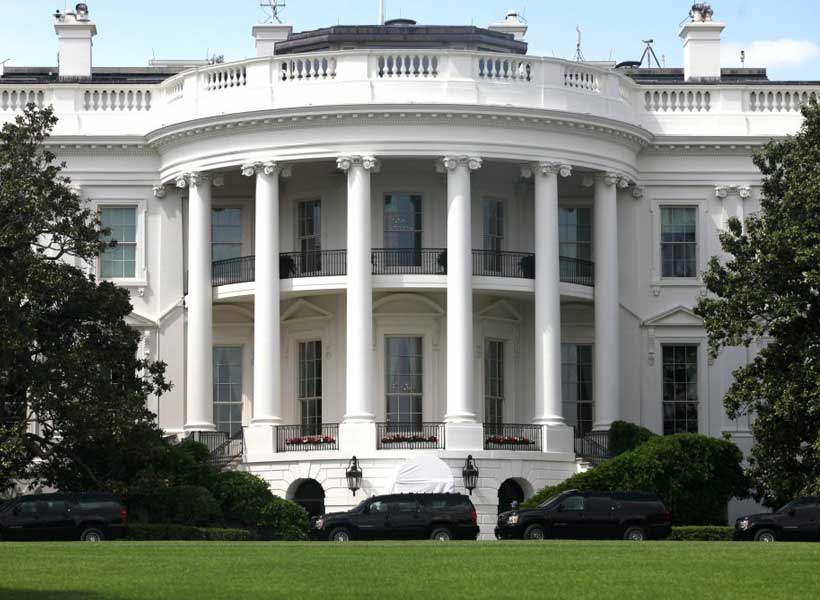 The Morning Consult poll released on March 30th headlines "Republicans Drive Biggest Decline in Voter Optimism since Trump Took Office: Record drop isn't matched by a similar decrease in president's approval rating."
The U.S. budget-bill and its soaring federal deficits and debt, are driving this, as I pointed out on March 23rd, but I was mistaken at that time to interpret the data as showing more of a Republican disenchantment with Trump than a Republican disenchantment with congressional Republicans. It now seems clear that Republican voters aren't moving away from Trump; they're instead moving away from the Republican Party. Basically, there are as many Republicans as before, but their intensity of support for their Party is diminishing, and this declined voter-intensity will probably show up in November's elections by a decreased voter-turnout at the polls in the mid-term elections.
The just-released MC poll was taken during 26-27 March, which was after my analysis on March 23rd, "Trump's Base Abandoning Him", had pointed out (correctly) that, "Increasing the size of the U.S. Government's debt is, to Trump's main base of political support (as reflected by the biggest online news-site that informs his electoral following), absolutely unacceptable. … The federal-debt issue is killing Trump politically. His voters don't much care whether he starts World War III by his respecting and appointing such people as the super-neoconservative John Bolton. Bolton's being loathed by 'The libbys' (liberals) convinces Trump's followers that Bolton is 'the right man for the job.' By stark contrast, they're rabid against Trump's signing the Government's budget bill. And, to them, that's a much bigger issue than whether there will soon be a WW III."
They're not angry against Trump on account of their opposition to the soaring federal debt, such as I had inferred; they are instead blaming their Party for it.
Is Trump, consequently, like Reagan was, "the Teflon President"? Or, perhaps, instead, a tendency might exist for any authoritarian political party (such as Trump's Republican Party, and also Clinton's Democratic Party) to avoid despising its leader, regardless of how bad he or she might actually be (in this case, bad enough, even in the view of increasing numbers of Republicans, so as for Trump's followers to start acknowledging that even when their Party controls all branches of the government, such as now, things become yet more "wrong track" than they had been before). After all: in authoritarianism, all praise goes upward to the leader, and all blame goes downward to the followers, and that's exactly what's now happening. Trump is home-free because he's the leader, so only congressional Republicans receive their voters' blame. (Perhaps, if Hillary Clinton were President, congressional Democrats would be the ones feeling the heat, as much as congressional Republicans are now. American voters were given a real choice only between two unappealing options, and the outcome could just as well have been determined by a coin-toss.)
Whereas Trump infuriated his base on March 23rd by saying he'd sign the budget-bill, Republicans are overwhelmingly blaming congressional Republicans, instead of blaming the Republican President, for this outcome, which so depresses Republicans.
The MC poll shows that among Republicans (including Trump's core base): "there was a 22 point negative swing on the right direction/wrong track question, with 64 percent of Republicans saying the country is moving in the right direction and 36 percent taking the opposing view. In the March 15-19 survey, 75 percent of GOP voters were optimistic and 25 percent were pessimistic." That's a sudden +11% surge in national pessimism, and a sudden -11% plunge in national optimism, among Republicans, which, together, has produced a 22% swing amongst Republicans toward the pessimism-direction. (By contrast, "Among Democrats, net approval of the nation's direction in the latest poll slid 8 points, while independents had a 14 point decline." Those figures are obviously much smaller than the 22% decline amongst Republicans. Right after the budget-bill which so disturbed the Republican base, their national optimism plunged from 75/25 optimism, a 3-to-1 ratio, to 64/36 optimism, a 1.78-to-1 ratio — a huge and sudden fall — and the simultaneous appointment of the hyper-neoconservative Bolton had nothing to do with any decline of support from Trump's base. But the soaring federal debt definitely does.
The Morning Consult article also says, "This time around, though, public opinion and political experts interviewed on Thursday struggled to reach consensus on why voter optimism declined so significantly." In my March 23rd article, I had explained it on the basis of key data: the massive swing was amongst core Trump-supporters, because they are enraged that their Party is causing the federal debt to soar, which is thus clearly the biggest issue among Trump's base. But are they really blaming only their members of Congress for that? They're not at all blaming their Republican President? Seems so, on the basis of the data.
The Morning Consult article then provided analysis from some of those "political experts": for example, "Henry Olsen, senior fellow at the conservative Ethics & Public Policy Center, said the drop could be attributed to volatility in the stock market or recent developments regarding a potential conflict with North Korea." However, according to my methodology — and no methodology was provided for Olsen's analysis — neither of those factors shows in any data as being even relevant. However, I was wrong to have assumed that Republicans would blame the President instead of their Party. Here is how this absolution of Trump for the Republican core's rage shows in these latest two MC polls:
Looking more deeply into the latest Morning Consult poll: Amongst Republicans, job-approval for Trump is 45% "Strongly Approve" (and this 45% of Republicans would constitute yet another measure of his voter-base, as consisting now of 45% of Republicans) and 36% "Somewhat Approve"; while 10% "Somewhat Disapprove" and 7% "Strongly Disapprove." The total Republican electorate is the group which includes his voting-base, and his voting-base is measured either by that currently 45%, or else by the readers at Breitbart News — which latter group can reasonably be assumed to be even higher "Strongly Approve" than is the 45% of Republican voters who show up in MC's "Strongly Approve" column for Trump. By comparison against that 45%: The second-highest-approving group for Trump that was tabulated by Morning Consult was "Conservative" at 38%; the third-highest was tied between "Evangelical" and "Retired," both at 31% "Strongly Approve"; and the fourth-highest was "Rural" at 27%. So, clearly, Trump's voter-base is mainly Republicans — even more than it's conservatives, or evangelicals, or retireds, or rural voters. (Democrats, therefore, would be, at the very opposite extreme: progressives, seculars, young, and urban. Those are the weakest groups for Trump.)
In the immediately-prior MC poll, on 15-19 March, Republicans' job-approval for Trump was 48% "Strongly Approve" and 33% "Somewhat Approve"; while 7% were "Somewhat Disapprove" and 9% were "Strongly Disapprove." So: in the interim between these two pollings, the "Strongly Approve" went down, -3% from 48%, and the "Strongly Disapprove" also went down, -2% from 9%; and this simultaneous decline at both ends of intensity, means that amongst Republicans, sentiments regarding Trump's Presidency are moving toward lowered intensity. Though overall there was 81% approval of Trump by Republicans in both of the pollings, Republicans are now less intense than they previously had been regarding Trump.
Inasmuch as the main impact is therefore against congressional Republicans, and those are the very people who are running in the mid-term elections, this is yet another indication that the Democratic Party stands a chance of retaking either or both the House and the Senate. (Unless, of course, the anti-Bernie-Sanders — pro-Hillary-Clinton — Democratic Party faction continues its control of that Party so much so that voter-turnout on the Democratic side becomes likewise depressed in November — which could happen; it might even be likely to happen, because the Clintonites won the battle for the DNC's leadership after Hillary's defeat; they're even especially seeking out candidates from the military.)
The Breitbart homepage on March 30th was dominated not by stories about the soaring federal debt (which the readers there are more concerned about than they are about any other issue), but by stories about gun-control
, though with sprinklings of other targets of hostility from conservatives, such as against prominent Democrats, and such as against perceived threats or dangers to Christianity in America. Whereas Democratic Party propaganda focuses on minorities and women as being victims, Republican Party propaganda focuses on the majority and men as being victims. The two Parties label opposite ends of the political power-structure as 'victims', which are being characterized, as such, depending not on economic class, but instead upon such factors as gender and ethnicity.
Both Parties focus away from economic class as being an issue, and make their voter-appeals on the basis of other factors, such as race, religion, gender, etc., in order to keep the focus away from the money-power matter — the aristocracy's control over the country.
This is the standard way for political parties to operate. For thousands of years, partisan (cultural and gender) differences have been the way the aristocracy — the 0.01% who own more than the bottom 50% and who always fund politics — get each "I" among the public (the bottom 99.9%) to self-identify, so as to blame some "non-I" category (men, women, Whites, Blacks, etc.), instead of to blame the aristocracy, for any problems the particular "I" might have. The rulers' purpose is to prevent their accountability — for each citizen, all blame will go either sideways, or else downward to that individual's 'inferiors'; and all credit will go only upward, to the person's 'superiors'. For examples of this: both Bush and Obama are viewed merely as former Presidents, instead of as also having been traitors; and both Charles Koch and George Soros are seen merely as successful businessmen and "philanthropists," instead of as top gangsters, who shape and bend the laws, instead of merely break the laws. That's normal.
Especially worthy of note is that the Breitbart site — where, on March 23rd, it was clear that the overwhelming concern of Republican voters is the federal debt — the response from Republican propagandists has been to turn away from the Government-debt issue, into strictly partisan issues, instead: that is, into, basically, distractions. Democratic Party propagandists, likewise, use this tactic, on their side (its Hillary faction especially does; its Bernie faction, which doesn't control the Party, does not, but instead focuses on class-issues — and it loses because the aristocracy don't want that type of political focus).
By thus confusing and distracting the voters, the same Establishment continues to rule, regardless of which of the two Parties is in control. Thus, for example, Americans went from invading and occupying Iraq for the U.S. aristocracy in 2003, to invading Libya for the U.S. aristocracy in 2011, and to invading and occupying Syria for the U.S. aristocracy since 2012, and increasingly to surrounding Russia by our weapons and troops (in Ukraine and in NATO) for the U.S. aristocracy, thus constantly all the while militarizing the U.S. economy. So long as the voters remain distracted and split by nationalistic or other partisan concerns, the Government remains the same, and it effectively controls the public (and public policy), in the ways (such as militarizing the economy) that the people who are in actual control require the public to be controlled, in America's 'democracy'. It's like a guided economy, but the real "guides" are billionaires, instead of Government officials (who actually are indirectly being paid by, and serving, those "guides").
For at least thousands of years, the aristocracy have commonly controlled the public by spreading dissension amongst the public, and especially by demonizing the residents (and especially the leadership) in a foreign territory that the given aristocracy wants to grab: 'the nation's enemies'. (For example, the Sauds and Israel's aristocracy are America's 'allies', while Iran's and Russia's are America's 'enemies'.) It's the same now, as ever. In such a country, there's no change, but there instead is 'change'. So: usually, the 'change'-candidate wins. And the more that things 'change', the more they just stay the same. And voters consequently become increasingly alienated from 'their' government, because it's not really theirs. That's what's actually happening, to America, as shown by the relevant data.
Quiet Does Not Flow This Don: A Week Of the 'Pathetic Inadequate'
That the current U.S. president places a premium on loyalty has been evident from the start —  loyalty not to the institutions of government and their legal functions but loyalty to the boss.  Former FBI director James Comey cannot forget a certain memory of Donald Trump's style recalling for him something familiar.  It took him back to the days when he was investigating the Mafia.  The boss was the dominant center:  the loyalty oaths, serving the boss, the family first … as in this White House, not emphasizing what is right for the country.
It explains some of what happened this week.  In Paris, Mr. Trump was pilloried for foregoing a visit to a First World War cemetery (where Americans are also interred) to pay his respects to the fallen.  He explained it was raining.  The outpouring of criticism included Nicolas Soames, Churchill's grandson and a Member of Parliament, who labeled Trump "that pathetic inadequate."
Trump's tweeting attack on his host, French President Emmanuel Macron, began almost immediately, focusing on his proposal for a European army, his brand of nationalism, even his low poll ratings.  French government spokesman Benjamin Griveaux in response noted November 13 as the day of the 2015 attacks when 130 died in suicide bombings and mass shootings, adding Trump's attacks on the same day lacked "common decency."
Mrs. Trump had her own cavils.  She wanted Mira Ricardel, Deputy National Security Adviser, fired according to news reports because she was upset by the seat allocations on the plane during her Africa trip and also because she ascribed negative leaks to her.  Mrs. Ricardel in her seven months at the White House developed a reputation for such leaks as well as of a strong personality tending not to suffer fools gladly.  She has been moved to pastures as yet unknown — not fired because anti-Iran policy architect John Bolton the National Security Adviser hired her as his top aide.  Mrs. Trump appears also to be overcome by the miasma of loyalty and who one can trust or otherwise.
But why has Donald Trump soured on his erstwhile friend Emmanuel Macron.  It is true the French leader's response to Mr. Trump's 'America First' mantra has been to advocate multilateralism but his words were sharper in Paris this time when he stated, "Nationalism is a betrayal of patriotism."  He didn't stop there.
Responding to Trump's repeated shaming of Europeans to increase contributions to NATO, he has called for a 'true European army' in an interview with France's Europe 1 radio, adding when Trump abandons "a major disarmament treaty" that resulted from "the 1980s Euro-missile crisis … who is the main victim?  Europe and its security."  Later he added that Europe's increased defense expenditures should be with European manufacturers if Europe is to be self-sustaining and truly sovereign.
One can argue that despite this backdrop, Trump was hoping to win over his bro on another matter so pressing for him … Iran.  He clearly got nowhere.  The Europeans continue to prepare for Iran trade via a Special Purpose Vehicle (SPV), though Austria the country designated to host the SPV has withdrawn from fear of U.S. penalties severing access to U.S. markets.  The new host chosen is Luxembourg.
The stakes are high.  Should the plan fail, Iran might well decide to build a nuclear weapon.  Will Saudi Arabia perceive it as a threat?  Will Israel launch preemptive strikes?  Will the U.S. join them?  These are unsettling questions.
Donald Trump and America's People
The American mid-term elections in the current situation can be considered one of the most sensitive elections in American history; the unusual character and Donald Trump's extreme actions at the level of domestic and foreign policy have led the American community to more bipartisan and bipartisan competition than ever before. And in the upcoming election, the Democrats are trying to prevent the victory of the Republicans in any way possible and to control Donald Trump's extremists through the congressional congress.
The division of the American political community into the scene of the opponents and opponents of Trump
What distinguishes Congressional elections from the last election is the division of American society into the bipartisan opponents and supporters of Donald Trump in this election. In fact, in the new situation, the rivalry of the two main US parties has become more or less a controversial scene based on opposition or alignment with the Trump, rather than on the basis of traditional competition between the two parties. This led to a less pronounced party and rivalry between the two political currents, but the critique of the actions and the character of Donald Trump were centered on Democrats.
In support of this, former US President Barack Obama's remarks can be seen after two years of silence against his tangled attacks. Obama's Democrats 'Democrats' campaign, and with several releases, has directly targeted Donald Trump. Obama says in his most remarkable remarks: "We are witnessing unprecedented behaviors in the White House, which has violated custom and common habits among Democrats and Republicans. If you are young voters worried about what happened over the past two years at the White House, the only way to monitor this behavior is to have congresses and positions that are emerging for the values and ideals of the United States. "In another move, he released a video message asking the youth to participate in November's mid-term elections. Obama also said in a speech at the University of Illinois with a direct attack on the White House chairman: "The Trump is a disease itself, not a sign, and now we have the chance to bring wisdom back to the political scene of the country."
In addition, the bipolar society of Donald Trump's opponents and opponents is now in a position that some political experts talk about the possibility of a civil war in the United States. In the same vein, Professor Nil Ferguson, a professor at Harvard University, says: "Lately, internal disputes in the United States are intensifying and cultural conflicts are proud. On the Internet, there has long been a kind of civil war in the United States, and this war is getting hotter as the congressional election approaches. Sending a bomb to Barack Obama and Hillary Clinton will pave the ground for predicting the civil war in the United States. "Also, Emily Wylan, a science fiction candidate from the University of Texas in an article comparing the civil war in Lebanon and the United States, pointed out that Jonathan Randall had not paid attention to it in his time. "There is a common ground between Lebanon in 1975 and the United States in 2018," he wrote. Washington believes that Washington has powerful and uncompromising allies that have their own interests and are, in fact, an "ineffective cartoon state". Meanwhile, the Republican Party of America reminds Lebanon's conservative forces on the brink of civil war, and Democrats, like the Lebanese advanced parties, are decentralized and dispersed. "
The November 6 decisive election
In spite of the apparent political divide and political divide within the political community of America between its two main parties, Republicans and Democrats, on the axis of the problem called "Trumpism," prominent members of the Democratic Party or supporters of the Democratic Party in all electoral campaigns, and sometimes even prominent American figures of art Opponents of Trump have emphasized the decisive importance of the inter-period election and the need for its participation, and since November 6th, it has been remembered as a historic moment to restore rationality to the American political scene.
Indeed, mid-term congressional elections are important for Democrats, which if they win, the two final years of the presidency of Donald Trump can turn into a nightmare and a nightmare for him and his government members until the 2020 election. The symbol of this can be seen in 2014, as a result of the Republican victory in the inter-congressional election, a large level of tensions between the Obama administration and the congress was formed, and even the level of conflict was so advanced that, at a time when President Barack Obama was forced to The federal government closed its 16th day.
Now, if Democrats win the mid-term election, they are considered vital for three reasons. On the first level, if the Democrats win the congress and take over the majority, they can stop most of the Trump government's approvals that they argue against US national interests. On the second level, a Democratic majority congress can provide grounds for plotting against Donald Trump for engaging in several issues, such as secret relations with Russia, illegal sexual relations and lying. In the event of approval of the problem in the House of Representatives and bringing the matter to the Senate, the Democrats can still be successful in raising the maximum pressure and stopping Trump in his most recent extremism. The third dimension, the decisive outcome of the November 6 Congressional election for Democrats, is that they will create a psychological environment for a grand victory against Trump in the presidential election of 2020, if they win in the recent election. Political facts in American history indicate that victory in inter-parliamentary elections has always had a serious and massive impact on the election of the next American president in the next two years.
The congressional election meets the general satisfaction of Trump
In the midst of the turbulent state of the mid-term elections in the United States, Donald Trump's premature runaway escapes from accepting Republican defeats. According to the results of the polls, the Republicans' defeat to a certain extent seems to be necessary; as a result, Donald Trump as a senior Republican party can be the first factor in this defeat; in other words, early election results for measuring public policy satisfaction He will be in the past two years.
In the analysis of the disappointment of the Republicans and the Trump on the victory over the inter-congressional elections, it is possible to look at Trump's performance at two levels of domestic politics and foreign policy. On the one hand, at the internal level, Trump faces numerous problems at the individual and moral levels, and his moral scandals, economic activities, and his relations with the Russians during the electoral campaign have reduced American confidence and, on the other hand, his domestic policies It is mostly based on racism and even fascism; it has placed non-white Americans in front of him. Meanwhile, immigration policies, his opposition to the colorful people, as well as Trump's opposition to the general insurance plan introducing Obamawalker, have created a backdrop of dissent and disgust of American citizens from Trump.
At the foreign policy level, Trump's catastrophic performance in partnering with traditional US allies and his efforts to get close to Russia has put a lot of criticism into the White House's performance. In fact, Trump has frustrated US voters by importing America into a war of commerce with all the world powers, including China, Russia and even European countries as traditional allies. Also, Trump's action in support of the Yemeni war that killed thousands of innocent people, and in particular the silence in the savage murder case, the Saudi-critic's journalist Jamal Khashoggi in Istanbul, has disappointed the Republican Party's supporters of the Trump performance. Taken together, these two levels can be said that Donald Trump's two-year performance at the domestic and foreign levels has turned into Republican Achilles heels in the mid-term elections.
The Meaning of a Multi-Polar World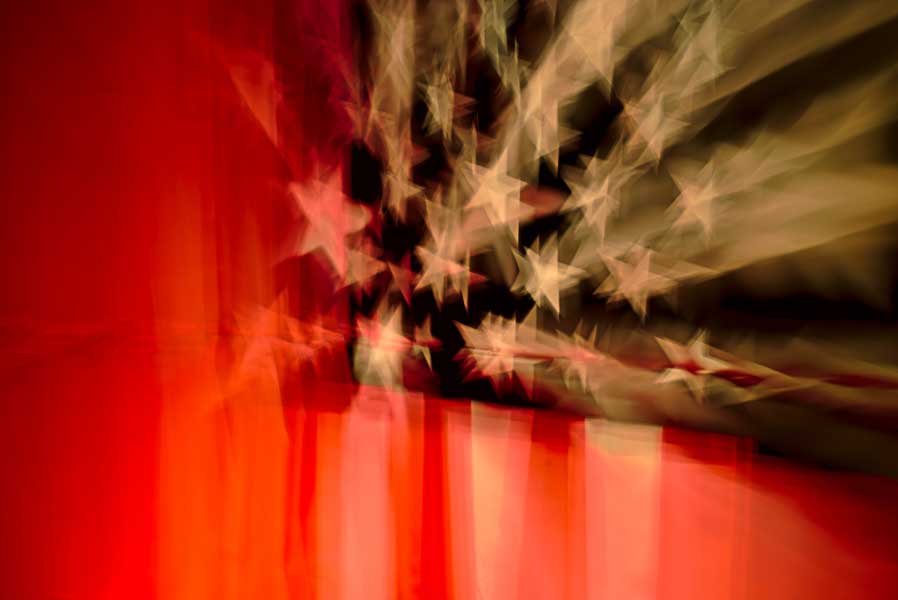 Right now, we live in a mono-polar world. Here is how U.S. President Barack Obama proudly, even imperially, described it when delivering the Commencement address to America's future generals, at West Point Military Academy, on 28 May 2014:
The United States is and remains the one indispensable nation. [Every other nation is therefore 'dispensable'; we therefore now have "Amerika, Amerika über alles, über alles in der Welt".] That has been true for the century passed and it will be true for the century to come. … America must always lead on the world stage. If we don't, no one else will. … Russia's aggression toward former Soviet states unnerves capitals in Europe, while China's economic rise and military reach worries its neighbors. From Brazil to India, rising middle classes compete with us. [He was here telling these future U.S. military leaders that they are to fight for the U.S. aristocracy, to help them defeat any nation that resists.] … In Ukraine, Russia's recent actions recall the days when Soviet tanks rolled into Eastern Europe. But this isn't the Cold War. Our ability to shape world opinion helped isolate Russia right away. [He was proud of the U.S. Government's effectiveness at propaganda, just as Hitler was proud of the German Government's propaganda-effectiveness under Joseph Goebbels.] Because of American leadership, the world immediately condemned Russian actions; Europe and the G7 joined us to impose sanctions; NATO reinforced our commitment to Eastern European allies; the IMF is helping to stabilize Ukraine's economy; OSCE monitors brought the eyes of the world to unstable parts of Ukraine.
Actually, his — Obama's — regime, had conquered Ukraine in February 2014 by a very bloody coup, and installed a racist-fascist anti-Russian Government there next door to Russia, a stooge-regime to this day, which instituted a racial-cleansing campaign to eliminate enough pro-Russia voters so as to be able to hold onto power there. It has destroyed Ukraine and so alienated the regions of Ukraine that had voted more than 75% for the democratically elected Ukrainian President whom Obama overthrew, so that those pro-Russia regions quit Ukraine. What remains of Ukraine after the U.S. conquest is a nazi mess and a destroyed nation in hock to Western taxpayers and banks.
Furthermore, Obama insisted upon (to use Bush's term about Saddam Hussein) "regime-change" in Syria. Twice in one day the Secretary General of the U.N. asserted that only the Syrian people have any right to do that, no outside nation has any right to impose it. Obama ignored him and kept on trying. Obama actually protected Al Qaeda's Syrian affiliate against bombing by Syria's Government and by Syria's ally Russia, while the U.S. bombed Syria's army, which was trying to prevent those jihadists from overthrowing the Government. Obama bombed Libya in order to "regime-change" Muammar Gaddafi, and he bombed Syria in order to "regime-change" Bashar al-Assad; and, so, while the "U.S. Drops Bombs; EU Gets Refugees & Blame. This Is Insane." And Obama's successor Trump continues Obama's policies in this regard. And, of course, the U.S. and its ally UK invaded Iraq in 2003, likewise on the basis of lies to the effect that Iraq was the aggressor. (Even Germany called Poland the aggressor when invading Poland in 1939.)
No other nation regularly invades other nations that never had invaded it. This is international aggression. It is the international crime of "War of Aggression"; and the only nations which do it nowadays are America and its allies, such as the Sauds, Israel, France, and UK, which often join in America's aggressions (or, in the case of the Sauds' invasion of Yemen, the ally initiates an invasion, which the U.S. then joins). America's generals are taught this aggression, and not only by Obama. Ever since at least George W. Bush, it has been solid U.S. policy. (Bush even kicked out the U.N.'s weapons-inspectors, so as to bomb Iraq in 2003.)
In other words: a mono-polar world is a world in which one nation stands above international law, and that nation's participation in an invasion immunizes also each of its allies who join in the invasion, protecting it too from prosecution, so that a mono-polar world is one in which the United Nations can't even possibly impose international law impartially, but can impose it only against nations that aren't allied with the mono-polar power, which in this case is the United States. Furthermore, because the U.S. regime reigns supreme over the entire world, as it does, any nations — such as Russia, China, Syria, Iran, North Korea, Venezuela, Nicaragua, Cuba, and Ecuador — that the U.S. regime (which has itself been scientifically proven to be a dictatorship) chooses to treat as an enemy, is especially disadvantaged internationally. Russia and China, however, are among the five permanent members of the U.N. Security Council and therefore possess a degree of international protection that America's other chosen enemies do not. And the people who choose which nations to identify as America's 'enemies' are America's super-rich and not the entire American population, because the U.S. Government is controlled by the super-rich and not by the public.
So, that's the existing mono-polar world: it is a world that's controlled by one nation, and this one nation is, in turn, controlled by its aristocracy, its super-rich.
If one of the five permanent members of the Security Council would present at the U.N. a proposal to eliminate the immunity that the U.S. regime has, from investigation and prosecution for any future War of Aggression that it might perpetrate, then, of course, the U.S. and any of its allies on the Security Council would veto that, but if the proposing nation would then constantly call to the international public's attention that the U.S. and its allies had blocked passage of such a crucially needed "procedure to amend the UN charter", and that this fact means that the U.S. and its allies constitute fascist regimes as was understood and applied against Germany's fascist regime, at the Nuremberg Tribunal in 1945, then possibly some members of the U.S.-led gang (of the NATO portion of it, at least) would quit that gang, and the U.S. global dictatorship might end, so that there would then become a multi-polar world, in which democracy could actually thrive.
Democracy can only shrivel in a mono-polar world, because all other nations then are simply vassal nations, which accept Obama's often-repeated dictum that all other nations are "dispensable" and that only the U.S. is not. Even the UK would actually gain in freedom, and in democracy, by breaking away from the U.S., because it would no longer be under the U.S. thumb — the thumb of the global aggressor-nation.
Only one global poll has ever been taken of the question "Which country do you think is the greatest threat to peace in the world today?" and it found that, overwhelmingly, by a three-to-one ratio above the second-most-often named country, the United States was identified as being precisely that, the top threat to world-peace. But then, a few years later, another (though less-comprehensive) poll was taken on a similar question, and it produced similar results. Apparently, despite the effectiveness of America's propagandists, people in other lands recognize quite well that today's America is a more successful and longer-reigning version of Hitler's Germany. Although modern America's propaganda-operation is far more sophisticated than Nazi Germany's was, it's not entirely successful. America's invasions are now too common, all based on lies, just like Hitler's were.
On November 9th, Russian Television headlined "'Very insulting': Trump bashes Macron's idea of European army for protection from Russia, China & US" and reported that "US President Donald Trump has unloaded on his French counterpart Emmanuel Macron, calling the French president's idea of a 'real European army,' independent from Washington, an insult." On the one hand, Trump constantly criticizes France and other European nations for allegedly not paying enough for America's NATO military alliance, but he now is denigrating France for proposing to other NATO members a decreasing reliance upon NATO, and increasing reliance, instead, upon the Permanent Structured Cooperation (or PESCO) European military alliance, which was begun on 11 December 2017, and which currently has "25 EU Member States participating: Austria, Belgium, Bulgaria, Czech Republic, Croatia, Cyprus, Estonia, Finland, France, Germany, Greece, Hungary, Italy, Ireland, Latvia, Lithuania, Luxembourg, the Netherlands, Poland, Portugal, Romania, Slovenia, Slovakia, Spain and Sweden." Those are the European nations that are now on the path to eventually quitting NATO.
Once NATO is ended, the U.S. regime will find far more difficult any invasions such as of Iraq 2003, Libya 2011, Syria 2012-, Yemen 2016-, and maybe even such as America's bloody coup that overthrew the democratically elected Government of Ukraine and installed a racist-fascist or nazi anti-Russian regime there in 2014. All of these U.S. invasions (and coup) brought to Europe millions of refugees and enormously increased burdens upon European taxpayers. Plus, America's economic sanctions against both Russia and Iran have hurt European companies (and the U.S. does almost no business with either country, so is immune to that, also). Consequently, today's America is clearly Europe's actual main enemy. The continuation of NATO is actually toxic to the peoples of Europe. Communism and the Soviet Union and its NATO-mirroring Warsaw Pact military alliance, all ended peacefully in 1991, but the U.S. regime has secretly continued the Cold War, now against Russia, and is increasingly focusing its "regime-change" propaganda against Russia's popular democratic leader, Vladimir Putin, even though this U.S. aggression against Russia could mean a world-annihilating nuclear war.
On November 11th, RT bannered "'Good for multipolar world': Putin positive on Macron's 'European army' plan bashed by Trump (VIDEO)", and opened: Europe's desire to create its own army and stop relying on Washington for defense is not only understandable, but would be "positive" for the multipolar world, Vladimir Putin said days after Donald Trump ripped into it.
"Europe is … a powerful economic union and it is only natural that they want to be independent and … sovereign in the field of defense and security," Putin told RT in Paris where world leader gathered to mark the centenary of the end of WWI.
He also described the potential creation of a European army "a positive process," adding that it would "strengthen the multipolar world." The Russian leader even expressed his support to French President Emmanuel Macron, who recently championed this idea by saying that Russia's stance on the issue "is aligned with that of France" to some extent.
Macron recently revived the ambitious plans of creating a combined EU military force by saying that it is essential for the security of Europe. He also said that the EU must become independent from its key ally on the other side of the Atlantic, provoking an angry reaction from Washington.
Once NATO has shrunk to include only the pro-aggression and outright nazi European nations, such as Ukraine (after the U.S. gang accepts Ukraine into NATO, as it almost certainly then would do), the EU will have a degree of freedom and of democracy that it can only dream of today, and there will then be a multi-polar world, in which the leaders of the U.S. will no longer enjoy the type of immunity from investigation and possible prosecution, for their invasions, that they do today. The result of this will, however, be catastrophic for the top 100 U.S. 'defense' contractors, such as Lockheed Martin, General Dynamics, and Raytheon, because then all of those firms' foreign sales except to the Sauds, Israel and a few other feudal and fascist regimes, will greatly decline. Donald Trump is doing everything he can to keep the Sauds to the agreements he reached with them back in 2017 to buy $404 billion of U.S. weaponry over the following 10 years. If, in addition, those firms lose some of their European sales, then the U.S. economic boom thus far in Trump's Presidency will be seriously endangered. So, the U.S. regime, which is run by the owners of its 'defense'-contractors, will do all it can to prevent this from happening.
However, right now, Chris Hedges reports that Ecuador is in the process of killing Julian Assange, who is a major and well-known bane of America's sellers to the U.S. 'Defense' Department. Hedges wants to keep his American aristocratic funder (the owner of Truthdig), and so he doesn't say that — nor how — the U.S. regime itself is actually forcing Ecuador's Government to do this. Hedges seems not even to care much about the ultimate perpetrator of this slow murder that he describes as being in process. Hedges instead focuses only against what Ecuador's President, Lenín Moreno, is doing, that's slowly murdering Assange. He also implicates Australian Prime Minister Scott Morrison, the U.K. government, and U.S. V.P. Mike Pence. But actually, the top decision-maker, who ordered this crime, this murder, is Donald Trump, who won the U.S. Presidency with Assange's investigative-journalism help. That's the kingpin, and all the others are merely soldiers in the U.S. President's organized crime. They all represent the U.S. aristocracy, but only Trump is the commander here. The U.S. regime — first under Obama, and now under Trump — is 100% of what's forcing Ecuador's Government to kill Julian Assange inside its London Embassy. Ecuador is doing this job, for the U.S. regime, so excruciatingly that Assange will either soon be committing suicide, or else he will die more slowly, from the ever-increasing "torture" that Ecuador's Government is applying, and which is also destroying Assange's health. Or else, he will give himself up to the American 'justice' system (which Assange's mother, Christine Ann Hawkins, explained on November 3rd would likely mean either to charge him with 'espionage', or else to apply indefinite detention at Guantanamo, without charge, trial or any access to the public). There will then be 'news'-coverage by the American propaganda-media, to demonize him. Ecuador's President wants to do his job for his U.S. masters (the U.S. aristocracy) but not to get blame for the inevitable result. All along the line, the aristocracy know how to preserve deniability, and advise their agents so as to shift blame downward, whenever they can't succeed in shifting it to the victim that they're destroying. However, the ultimate blame belongs truly to the owners of the U.S. regime. Even most 'alternative news' media might not (and they, in fact, do not) report this fact (because most of even the 'alternative' media are owned by aristocrats), but it's clearly the case. And most of the public don't care much about it, anyway, and continue to subscribe to those 'news' media, which the aristocrats are actually controlling, and to buy the products they advertise, producing yet more income for the aristocracy. The public thus helps the aristocracy to fund the aristocracy's propaganda-vehicles, to control the public, to vote for the aristocrats' candidates, and so control the government.
A multi-polar world could enable this to change. But it can't change in a mono-polar world. Julian Assange has been trapped by, and in, this fascist mono-polar world. He is its enemy, and they are murdering him; but, above all, Donald Trump is murdering him.
But this is not a partisan operation on behalf of only a faction of the U.S. aristocracy. The Hedges article links through to an important June 29th news-report in the Washington Times, titled "Mike Pence raises Julian Assange case with Ecuadorean president, White House confirms". It makes clear that Moreno is doing the bidding of the White House, and that the White House is "heeding calls from Democrats wary of Mr. Assange." America, after all, is a two-party dictatorship: both parties represent the same aristocracy, and murdering Assange is in the agenda of both of its factions, not of just one of the two parties. The U.S. aristocracy are united on this matter. And that's how this mono-polar world is being run.
Author's note: This piece first posted at The Saker