New Poll Shows Republicans Losing Voter-Base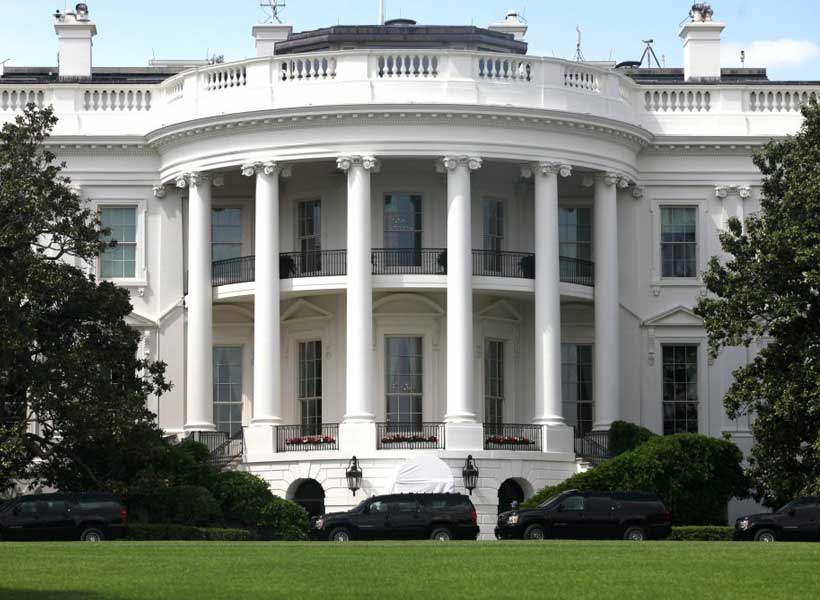 The Morning Consult poll released on March 30th headlines "Republicans Drive Biggest Decline in Voter Optimism since Trump Took Office: Record drop isn't matched by a similar decrease in president's approval rating."
The U.S. budget-bill and its soaring federal deficits and debt, are driving this, as I pointed out on March 23rd, but I was mistaken at that time to interpret the data as showing more of a Republican disenchantment with Trump than a Republican disenchantment with congressional Republicans. It now seems clear that Republican voters aren't moving away from Trump; they're instead moving away from the Republican Party. Basically, there are as many Republicans as before, but their intensity of support for their Party is diminishing, and this declined voter-intensity will probably show up in November's elections by a decreased voter-turnout at the polls in the mid-term elections.
The just-released MC poll was taken during 26-27 March, which was after my analysis on March 23rd, "Trump's Base Abandoning Him", had pointed out (correctly) that, "Increasing the size of the U.S. Government's debt is, to Trump's main base of political support (as reflected by the biggest online news-site that informs his electoral following), absolutely unacceptable. … The federal-debt issue is killing Trump politically. His voters don't much care whether he starts World War III by his respecting and appointing such people as the super-neoconservative John Bolton. Bolton's being loathed by 'The libbys' (liberals) convinces Trump's followers that Bolton is 'the right man for the job.' By stark contrast, they're rabid against Trump's signing the Government's budget bill. And, to them, that's a much bigger issue than whether there will soon be a WW III."
They're not angry against Trump on account of their opposition to the soaring federal debt, such as I had inferred; they are instead blaming their Party for it.
Is Trump, consequently, like Reagan was, "the Teflon President"? Or, perhaps, instead, a tendency might exist for any authoritarian political party (such as Trump's Republican Party, and also Clinton's Democratic Party) to avoid despising its leader, regardless of how bad he or she might actually be (in this case, bad enough, even in the view of increasing numbers of Republicans, so as for Trump's followers to start acknowledging that even when their Party controls all branches of the government, such as now, things become yet more "wrong track" than they had been before). After all: in authoritarianism, all praise goes upward to the leader, and all blame goes downward to the followers, and that's exactly what's now happening. Trump is home-free because he's the leader, so only congressional Republicans receive their voters' blame. (Perhaps, if Hillary Clinton were President, congressional Democrats would be the ones feeling the heat, as much as congressional Republicans are now. American voters were given a real choice only between two unappealing options, and the outcome could just as well have been determined by a coin-toss.)
Whereas Trump infuriated his base on March 23rd by saying he'd sign the budget-bill, Republicans are overwhelmingly blaming congressional Republicans, instead of blaming the Republican President, for this outcome, which so depresses Republicans.
The MC poll shows that among Republicans (including Trump's core base): "there was a 22 point negative swing on the right direction/wrong track question, with 64 percent of Republicans saying the country is moving in the right direction and 36 percent taking the opposing view. In the March 15-19 survey, 75 percent of GOP voters were optimistic and 25 percent were pessimistic." That's a sudden +11% surge in national pessimism, and a sudden -11% plunge in national optimism, among Republicans, which, together, has produced a 22% swing amongst Republicans toward the pessimism-direction. (By contrast, "Among Democrats, net approval of the nation's direction in the latest poll slid 8 points, while independents had a 14 point decline." Those figures are obviously much smaller than the 22% decline amongst Republicans. Right after the budget-bill which so disturbed the Republican base, their national optimism plunged from 75/25 optimism, a 3-to-1 ratio, to 64/36 optimism, a 1.78-to-1 ratio — a huge and sudden fall — and the simultaneous appointment of the hyper-neoconservative Bolton had nothing to do with any decline of support from Trump's base. But the soaring federal debt definitely does.
The Morning Consult article also says, "This time around, though, public opinion and political experts interviewed on Thursday struggled to reach consensus on why voter optimism declined so significantly." In my March 23rd article, I had explained it on the basis of key data: the massive swing was amongst core Trump-supporters, because they are enraged that their Party is causing the federal debt to soar, which is thus clearly the biggest issue among Trump's base. But are they really blaming only their members of Congress for that? They're not at all blaming their Republican President? Seems so, on the basis of the data.
The Morning Consult article then provided analysis from some of those "political experts": for example, "Henry Olsen, senior fellow at the conservative Ethics & Public Policy Center, said the drop could be attributed to volatility in the stock market or recent developments regarding a potential conflict with North Korea." However, according to my methodology — and no methodology was provided for Olsen's analysis — neither of those factors shows in any data as being even relevant. However, I was wrong to have assumed that Republicans would blame the President instead of their Party. Here is how this absolution of Trump for the Republican core's rage shows in these latest two MC polls:
Looking more deeply into the latest Morning Consult poll: Amongst Republicans, job-approval for Trump is 45% "Strongly Approve" (and this 45% of Republicans would constitute yet another measure of his voter-base, as consisting now of 45% of Republicans) and 36% "Somewhat Approve"; while 10% "Somewhat Disapprove" and 7% "Strongly Disapprove." The total Republican electorate is the group which includes his voting-base, and his voting-base is measured either by that currently 45%, or else by the readers at Breitbart News — which latter group can reasonably be assumed to be even higher "Strongly Approve" than is the 45% of Republican voters who show up in MC's "Strongly Approve" column for Trump. By comparison against that 45%: The second-highest-approving group for Trump that was tabulated by Morning Consult was "Conservative" at 38%; the third-highest was tied between "Evangelical" and "Retired," both at 31% "Strongly Approve"; and the fourth-highest was "Rural" at 27%. So, clearly, Trump's voter-base is mainly Republicans — even more than it's conservatives, or evangelicals, or retireds, or rural voters. (Democrats, therefore, would be, at the very opposite extreme: progressives, seculars, young, and urban. Those are the weakest groups for Trump.)
In the immediately-prior MC poll, on 15-19 March, Republicans' job-approval for Trump was 48% "Strongly Approve" and 33% "Somewhat Approve"; while 7% were "Somewhat Disapprove" and 9% were "Strongly Disapprove." So: in the interim between these two pollings, the "Strongly Approve" went down, -3% from 48%, and the "Strongly Disapprove" also went down, -2% from 9%; and this simultaneous decline at both ends of intensity, means that amongst Republicans, sentiments regarding Trump's Presidency are moving toward lowered intensity. Though overall there was 81% approval of Trump by Republicans in both of the pollings, Republicans are now less intense than they previously had been regarding Trump.
Inasmuch as the main impact is therefore against congressional Republicans, and those are the very people who are running in the mid-term elections, this is yet another indication that the Democratic Party stands a chance of retaking either or both the House and the Senate. (Unless, of course, the anti-Bernie-Sanders — pro-Hillary-Clinton — Democratic Party faction continues its control of that Party so much so that voter-turnout on the Democratic side becomes likewise depressed in November — which could happen; it might even be likely to happen, because the Clintonites won the battle for the DNC's leadership after Hillary's defeat; they're even especially seeking out candidates from the military.)
The Breitbart homepage on March 30th was dominated not by stories about the soaring federal debt (which the readers there are more concerned about than they are about any other issue), but by stories about gun-control
, though with sprinklings of other targets of hostility from conservatives, such as against prominent Democrats, and such as against perceived threats or dangers to Christianity in America. Whereas Democratic Party propaganda focuses on minorities and women as being victims, Republican Party propaganda focuses on the majority and men as being victims. The two Parties label opposite ends of the political power-structure as 'victims', which are being characterized, as such, depending not on economic class, but instead upon such factors as gender and ethnicity.
Both Parties focus away from economic class as being an issue, and make their voter-appeals on the basis of other factors, such as race, religion, gender, etc., in order to keep the focus away from the money-power matter — the aristocracy's control over the country.
This is the standard way for political parties to operate. For thousands of years, partisan (cultural and gender) differences have been the way the aristocracy — the 0.01% who own more than the bottom 50% and who always fund politics — get each "I" among the public (the bottom 99.9%) to self-identify, so as to blame some "non-I" category (men, women, Whites, Blacks, etc.), instead of to blame the aristocracy, for any problems the particular "I" might have. The rulers' purpose is to prevent their accountability — for each citizen, all blame will go either sideways, or else downward to that individual's 'inferiors'; and all credit will go only upward, to the person's 'superiors'. For examples of this: both Bush and Obama are viewed merely as former Presidents, instead of as also having been traitors; and both Charles Koch and George Soros are seen merely as successful businessmen and "philanthropists," instead of as top gangsters, who shape and bend the laws, instead of merely break the laws. That's normal.
Especially worthy of note is that the Breitbart site — where, on March 23rd, it was clear that the overwhelming concern of Republican voters is the federal debt — the response from Republican propagandists has been to turn away from the Government-debt issue, into strictly partisan issues, instead: that is, into, basically, distractions. Democratic Party propagandists, likewise, use this tactic, on their side (its Hillary faction especially does; its Bernie faction, which doesn't control the Party, does not, but instead focuses on class-issues — and it loses because the aristocracy don't want that type of political focus).
By thus confusing and distracting the voters, the same Establishment continues to rule, regardless of which of the two Parties is in control. Thus, for example, Americans went from invading and occupying Iraq for the U.S. aristocracy in 2003, to invading Libya for the U.S. aristocracy in 2011, and to invading and occupying Syria for the U.S. aristocracy since 2012, and increasingly to surrounding Russia by our weapons and troops (in Ukraine and in NATO) for the U.S. aristocracy, thus constantly all the while militarizing the U.S. economy. So long as the voters remain distracted and split by nationalistic or other partisan concerns, the Government remains the same, and it effectively controls the public (and public policy), in the ways (such as militarizing the economy) that the people who are in actual control require the public to be controlled, in America's 'democracy'. It's like a guided economy, but the real "guides" are billionaires, instead of Government officials (who actually are indirectly being paid by, and serving, those "guides").
For at least thousands of years, the aristocracy have commonly controlled the public by spreading dissension amongst the public, and especially by demonizing the residents (and especially the leadership) in a foreign territory that the given aristocracy wants to grab: 'the nation's enemies'. (For example, the Sauds and Israel's aristocracy are America's 'allies', while Iran's and Russia's are America's 'enemies'.) It's the same now, as ever. In such a country, there's no change, but there instead is 'change'. So: usually, the 'change'-candidate wins. And the more that things 'change', the more they just stay the same. And voters consequently become increasingly alienated from 'their' government, because it's not really theirs. That's what's actually happening, to America, as shown by the relevant data.
Flip-Flops and Foreign Policy: How American Tourist Behavior Hinders U.S. National Security
Dear American tourist,
When you are in great European cathedrals, palaces, and important historical sites, would it be possible for you to leave your flip-flops at home? Your shorts and T-shirts could stay as well. If you can afford to bring you and your family to a European palace, I am assuming you could also afford close-toed shoes and proper pants. I do not expect you to be fluent in German, or French. However, it is not too much to ask for you learn how to say 'please' and 'thank you' in the native language. You are not at home: please reflect that you are in a different country, attempt to assimilate, and show a modicum of respect for where you are – it is in your national interest to do so.
Recently, in Vienna, Austria – one of the global centers of high culture, music, and art – I dined at the famous Belvedere Palace's bistro. During the middle of my meal, a family sat down at the table next to me, with the telltale signs of coming from the United States. All four were wearing flip-flops, they spoke two decibels higher than anyone else at the restaurant, and all were wearing shorts and a T-shirt. Not used to Viennese cuisine, at one point the mother exclaimed loudly, "I believe this gazpacho has turned!" I am guessing many readers have had a similar experience while traveling abroad, as this is sadly not a unique encounter with American tourists. This overall attitude can easily make locals feel annoyed and insulted. While seemingly harmless, these types of interactions can leave a lasting impression about the United States and hurt U.S. diplomacy.
It is important for tourists to realize that they do not come as individuals. Rather, they are seen as "Americans." As a former American diplomat, it is exhausting and hard to explain the unmeasurable time-consuming task public diplomacy programs spend in combating negative stereotypes of the United States[1]. Beyond showing respect for other nations in places such as Europe, these programs aim to explain to predominately Muslim nations that Americans do not hate Muslims, that our streets are not lined with gold, and that Americans value ethnic and cultural diversity. These efforts in diplomacy work to strengthen ties with would-be skeptical trade partners, and enable carrying out critical U.S. security interests. A nation must build trust to create allies. Currently, the U.S. is in an existential crisis regarding our national values. As tourists are informal representatives of our nation, they can help, or jeopardize, the complex project of American diplomacy in communicating who we are as a people.
When one is dressed properly, as I always do while traveling, one earns respect from locals. I take great pride when I am asked for directions, or locals start conversations with me in German, Swedish, or French, etc. It is a small victory when they realize that I too am an American, but present myself differently than the cafe neighbors I referenced above. It does not matter what you look like, your heritage, or ethnicity. It matters how you present yourself while traveling abroad. There is a universal quality that results in responding back positively when one feels respected. No matter the country, I work hard to give a different impression: that of an American who values local customs and mores. When American tourists show blatant disregard for the country they are visiting, at best it leads to annoyance, at worst, anger and a lasting ill-impression of whom we are as a people.
I recognize that this is a negative generalization of American tourists. Different, but similarly harmful norms can be seen from Australian, English, or German tourists, to name a few examples. Their behavior abroad can also hurt their counties' national image. Also, it is important to recognize the many tourists – from America and beyond – that come to foreign countries and assimilate beautifully. Thus, tourists are like a toupee; you only see the bad ones.
Scholars such as Jonathan Mercer demonstrate how important reputation is for international relations[2]. Mercer and others argue that countries sign trade agreements, enter into peace deals, and trust the lasting impact of an international negotiation, largely based upon a countries' reputation. While I recognize that it is not the foreign minister or secretary of state one is interacting with in a café, but rather likely a nice family from Florida, California, or North Carolina. Still, it is not necessarily high level people who carry out the lion-share of trade deals between the United States and foreign countries. It is small and large business partnerships on either side of the Atlantic. These interactions matter: they impact how, and to what extent, foreigners are willing to negotiate, trade, and make security partnerships with the United States.
While encounters like this are frustratingly common in tourist sites across Europe, many do not realize how much it hurts American public diplomacy. Diplomats spend years learning languages. Beyond language, they immerse themselves in local customs. There is a reason for this: understanding other cultures and languages importantly enables foreigners to understand us. It is a way to bridge cultures, discard stereotypes, and defeat ignorance about the fascinating and important peoples that are beyond our borders. When Americans show disregard for host nations and peoples, it makes our diplomatic efforts to build long-lasting bridges and permanent connections – whether for business, security, values, or broader international relations – monumentally more complex and difficult.
When traveling abroad, why not show locals great things about American culture? For example, our strong value of customer service, world class technology, or our ability to make connections and meet strangers openly? There is a plethora of wonderful things about American society that becomes hidden behind distracting Hawaiian shirts and flip-flops. Therefore, leaving your cut-offs at home and learning a few words of the native language is in your country's national interest. It will help foreigners you meet feel respected and valued. It is in all of our interests to communicate attitudes that inspire people to want to create partnerships with us across the Atlantic.
Dankeet Merci!
[1] U.S. Department of State. Under Secretary for Public Diplomacy and Public Affairs https://www.state.gov/r/ Accessed on July 3, 2018.
[2] Mercer, Jonathan 1997.Reputation And International Politics. Cornell University Press | Cornell Studies in Security Affairs, New York.
Trump's and Putin's Responses to Mueller's Russiagate Indictments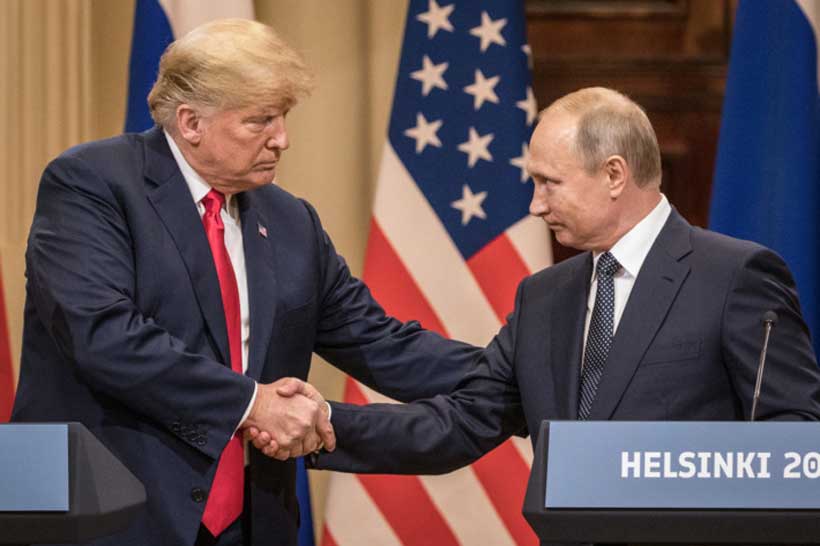 In the July 16th joint press conference between U.S. President Donald Trump and Russian President Vladimir Putin, the question arose of U.S. Special Counsel Robert Mueller's recent indictment of 12 Russian intelligence officials for allegedly having engineered the theft of computer files from the Democratic National Committee and from John Podesta, Hillary Clinton's campaign chairman. Here is that part of the press conference, in a question that was addressed to both Presidents (and I boldface here the key end part of Putin's presentation, and then I proceed to link to two articles which link to the evidence — the actual documents — that Putin is referring to in his response):
REPORTER (Jeff Mason from Reuters): For President Putin if I could follow up as well. Why should Americans and why should President Trump believe your statement that Russia did not intervene in the 2016 election given the evidence that US Intelligence agencies have provided? Will you consider extraditing the 12 Russian officials that were indicted last week by a US Grand jury.
TRUMP: Well I'm going to let the president [meaning Putin] answer the second part of that question.
As you know, the concept of that came up perhaps a little before, but it came out as a reason why the Democrats lost an election, which frankly, they should have been able to win, because the electoral college is much more advantageous for Democrats, as you know, than it is to Republicans.
[That allegation from Trump is unsupported, and could well be false.] We won the electoral college by a lot. 306 to 223, I believe. [It was actually 304 to 227.] That was a well-fought battle. We did a great job.
Frankly, I'm going to let the president speak to the second part of your question. But, just to say it one time again and I say it all the time, there was no collusion. I didn't know the president. There was nobody to collude with. There was no collusion with the campaign. Every time you hear all of these 12 and 14 — it's stuff that has nothing to do — and frankly, they admit, these are not people involved in the campaign. But to the average reader out there, they are saying, well maybe that does. It doesn't. Even the people involved, some perhaps told mis-stories. In one case the FBI said there was no lie. There was no lie. Somebody else said there was. We ran a brilliant campaign. And that's why I'm president. Thank you.
PUTIN: As to who is to be believed, who is not to be believed: you can trust no one. Where did you get this idea that President Trump trusts me or I trust him? He defends the interests of the United States of America and I do defend the interests of the Russian Federation. We do have interests that are common. We are looking for points of contact.
There are issues where our postures diverge and we are looking for ways to reconcile our differences, how to make our effort more meaningful. We should not proceed from the immediate political interests that guide certain political powers in our countries. We should be guided by facts. Could you name a single fact that would definitively prove the collusion? This is utter nonsense — just like the president recently mentioned. Yes, the public at large in the United States had a certain perceived opinion of the candidates during the campaign. But there's nothing particularly extraordinary about it. That's the normal thing.
President Trump, when he was a candidate, he mentioned the need to restore the Russia/US relationship, and it's clear that certain parts of American society felt sympathetic about it and different people could express their sympathy in different ways. Isn't that natural? Isn't it natural to be sympathetic towards a person who is willing to restore the relationship with our country, who wants to work with us?
We heard the accusations about it. As far as I know, this company hired American lawyers and the accusations doesn't have a fighting chance in the American courts. There's no evidence when it comes to the actual facts. So we have to be guided by facts, not by rumors.
Now, let's get back to the issue of this 12 alleged intelligence officers of Russia. I don't know the full extent of the situation. But President Trump mentioned this issue. I will look into it.
So far, I can say the following. Things that are off the top of my head. We have an existing agreement between the United States of America and the Russian Federation, an existing treaty that dates back to 1999. The mutual assistance on criminal cases. This treaty is in full effect. It works quite efficiently. On average, we initiate about 100, 150 criminal cases upon request from foreign states.
For instance, the last year, there was one extradition case upon the request sent by the United States. This treaty has specific legal procedures we can offer. The appropriate commission headed by Special Attorney Mueller, he can use this treaty as a solid foundation and send a formal, official request to us so that we could interrogate, hold questioning of these individuals who he believes are privy to some crimes. Our enforcement are perfectly able to do this questioning and send the appropriate materials to the United States. Moreover, we can meet you halfway. We can make another step. We can actually permit representatives of the United States, including the members of this very commission headed by Mr. Mueller, we can let them into the country. They can be present at questioning.
In this case, there's another condition. This kind of effort should be mutual one. Then we would expect that the Americans would reciprocate. They would question officials, including the officers of law enforcement and intelligence services of the United States whom we believe have something to do with illegal actions on the territory of Russia. And we have to request the presence of our law enforcement.
For instance, we can bring up Mr. Browder in this particular case. Business associates of Mr. Browder have earned over $1.5 billion in Russia. They never paid any taxes. Neither in Russia nor in the United States. Yet, the money escapes the country. They were transferred to the United States. They sent huge amount of money, $400 million as a contribution to the campaign of Hillary Clinton.
[He presents no evidence to back up that $400 million claim.] Well, that's their personal case. It might have been legal, the contribution itself. But the way the money was earned was illegal. We have solid reason to believe that some intelligence officers guided these transactions. [This allegation, too, is merely an unsupported assertion here.] So we have an interest of questioning them. That could be a first step. We can also extend it. There are many options. They all can be found in an appropriate legal framework.
REPORTER (Jeff Mason from Reuters): Did you direct any of your officials to help him [Trump] do that [find those 'options']?
PUTIN: Yes, I did. Yes, I did. Because he talked about bringing the US/Russia relationship back to normal.
The evidence regarding that entire matter, of Bill Browder and the Magnitsky Act, can be seen in the links and the other evidences that are presented in two articles that I published on that very subject, earlier this year. One, titled "Private Investigations Find America's Magnitsky Act to Be Based on Frauds", summarizes the independently done private investigations into the evidence that is publicly available online regarding Bill Browder and the Magnitsky Act. The Magnitsky Act was the basis for the first set of economic sanctions against Russia, and were instituted in 2012; so, this concerns the start of the restoration of the Cold War (without the communism etc. that were allegedly the basis of Cold War I). The other article, "Russiagate-Trump Gets Solved by Giant of American Investigative Journalism", provides further details in the evidence, and connects both the Magnitsky Act and Bill Browder to the reason why, on 9 June 2016, the Russian lawyer Nataliya Veselnitskaya, met privately at Trump Tower, with Donald Trump Jr., Paul Manafort, and Jared Kushner — the reason was specifically in order to inform them about the documentation on this case, so that Trump, if elected, would be aware of the contents of those documents. She had used the promise of dirt on Hillary so as to enable Trump, who effectively became the Republican nominee on 26 May 2016, to learn about the actual documents in this crucial case.
The Russian government has been legally pursuing Mr. Browder, for years, on charges that he evaded paying $232 million taxes that were due to the Russian government. These private investigations into this matter — regarding whether or not the Magnitsky Act was based on fraudulent grounds — have all found that Mr. Browder has clearly falsified and misrepresented the actual documents, which are linked to in those two articles I wrote. These might be the very same documents that she was presenting on June 9th.
So: this is a matter of importance not only to the validity (or not) of the Magnitsky Act economic sanctions against Russia, but to the Russiagate accusations regarding U.S. President Donald Trump. In my two articles, the general public can click right through to the evidence on the Magnitsky case.
Delusions of U.S. Hegemony In A Multi-Polar World: Trump Visits Europe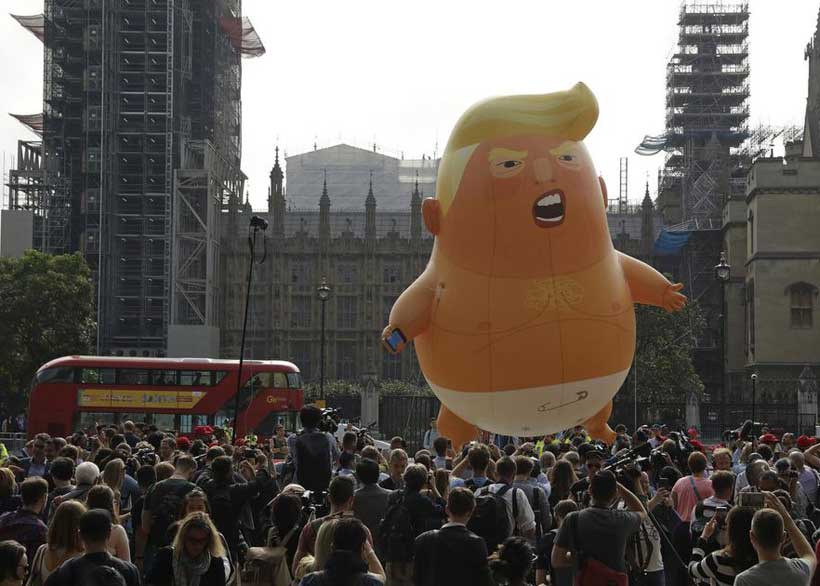 To say that US foreign policy is delusional is not an exaggeration.  It seeks political hegemony and a relationship with China and Russia akin to what it has had with Japan and Germany, that is, go ahead and develop in the economic sphere but don't try to flex political or military muscle.
There are at least two problems with this scenario:  China is now the world's largest economy on a purchasing power parity basis, and the Russians have the nuclear capacity to make a wasteland out of the US.  Russian weapons systems can also be superior.
Take the S-400 in comparison with the US Patriot missile defense system — the purpose of these surface-to-air systems is to shoot down incoming missiles or aircraft.  The S-400 has a more powerful radar, double the range, is faster (Mach 6 vs Mach 5), takes five minutes to set up against one hour for the Patriot, and is cheaper.  China has just bought 32 launchers and is expected to buy more, thereby challenging Japan, Taiwan (which it claims) and other neighbors for control of the skies, as it is doing over the seas bordering itself.  NATO member Turkey has recently signed a purchase deal, and Iran wants to, as does Qatar after its recent spat with Saudi Arabia.  If Russia supplies Iran, any attack planned by the US or Israel would prove to be very costly and politically infeasible.
In our world of instant and continuous news feeds, one can imagine a bemused Vladimir Putin listening to Trump exhorting NATO members to increase contributions to NATO — an organization designed to counter the Russian threat — specifically castigating Germany's Angela Merkel for being beholden to Russia with her country's reliance on Russian natural gas.
Early next week he meets Mr. Putin in Helsinki, fresh from his soft power World Cup triumph as the world beat a path to Russia.  What does Mr. Trump tell the leader of the world's largest country covering eleven time zones?  US political hegemony is a non-starter.
Europeans clearly want access to China, its labor, its markets, even finance, and with it comes Russia and their numerous initiatives together including the Asian Infrastructure Investment Bank (AIIE) their answer to the US-sponsored World Bank.  That Britain joined AIIB contrary to US wishes is a clear sign of China rising as the US declines comparatively;  Britain, having faced up to the US, was followed by a rush of European countries.
Russia wants sanctions lifted.  What does the US want?  Crimea is a non-starter.  Help with Iran?  For the Russians, it has become an important ally both with regard to Syria and as a Mideast power in its own right.  Mr. Trump's instincts are right.  But what he achieves is another matter.  Childish petulance accompanied by a different story for different leaders would leave an observer with little optimism.
Meanwhile, Mr. Trump manufactures and markets his own reality; this time on his popularity ('I think they like me a lot in the UK') despite avoiding roads and traveling by helicopter when possible during his pared down UK visit.  Hordes of demonstrators undeterred have a giant parade balloon several stories high of a bloated child with the trademark blonde hair.  It is one the largest demonstrations ever outside the US against a sitting president.