Not a Short-Term, For-Profit Venture: Why Diplomacy is Not Like Running a Business
With the departure of U.S. Secretary of State Tillerson, and the continual upheaval of the U.S. Department of State, American diplomatic relations and U.S. national interests are jeopardized. The world watches with trepidation as the U.S. Department of State once again processes new leadership.The implications for numerous bilateral and multilateral agreements remain unknown. The Trump Administration, thus far, has failed to recognize that diplomacy is not like running a business. There is no profit model or clear revenue determination of success. While in the private sector, at times, it may be effective management to cut leadership at the top, and start with fresh new ideas, diplomacy does not work in the same way. Diplomats are not selling a product,they are promoting an idea. They give voice to what the U.S. stands for, its values, and ideals. While Secretary of State Tillerson and President Trump are often praised by their supporters as being successful businessmen, they need different skill setsto carry out successful diplomatic work. Namely, diplomacy requires the long game. Relationships in diplomatic engagements are cultivated for years, or even decades, with long term gains. It is often slow, nebulous work that is hard to measure. However slow, this work is vital to U.S. long-term economic and security interests.
It is important for the United States to continue engagement globally towards a stable, peaceful, democratic world. Democratic leaders make better allies; stable countries make better trade partners[1]. However, as most U.S. leaders have understood prior to this administration, democracy development takes time, even generations. In 1992, Presidential candidates Bill Clinton and Ross Perot recognized the large pay-off and importance of long term American diplomatic engagement, specifically in assisting with stable democratic in post-Soviet states. During their presidential debate, they echoed nearly identical sentiments to this end. Bill Clinton stated, "I think we will have a continuing responsibility, as the only remaining superpower, to stay involved. The Soviet Union is no more. Now we're working to help them become totally democratic through the FREEDOM Support Act that I led on[2]." To this Perot, famously replied, "Well, it's cost-effective to help Russia succeed in its revolution. It's pennies on the dollar compared to going back to the cold war[3]." Both leaders understood the long-term value and important investment of democratic development.
It remains unclear if leaders within the Trump Administration, clear novices as to the inner workings of the U.S. government, and complexities of U.S. foreign policy, grasp the far-reaching impact of the State Department. One pundit from the Washington Post speculated that Tillerson did not comprehend the full extent as to how the Office of the Secretary of State exerts power and influence globally. Thus far, the current leadership seems to lack an understanding of the diverse diplomatic programmatic work of the Department. One such important program funded by the Education and Cultural Affairs (ECA) Bureau of the Department of State is the Fulbright Fellowship. Established in 1945,during post-war reconstruction, the goal of the Fulbright Fellowship is for "the promotion of international good will through the exchange of students in the fields of education, culture, and science." Former ECA Assistant Secretary of State Evan Ryan said,"We view exchanges as long-term investments. Exchange is something foundational that we build upon. We might not be able to see the exact benefits of it for many years, but we know it is there." One benefit is shaping positive relations with Americans and future global leaders. Numerous world leaders have been Fulbright Fellows;37 as heads of state. The Prime Ministers of Korea and Ghana, to name just a few,were Fulbright scholars early in their careers. Decades later, at times,they have implemented policies in their own countries that engendered a positive relationship with the United States. While the pay-off is slow, the return on investment for the U.S. national interest is enormous.
Worldwide, the U.S. is one of the largest donors to international humanitarian aid. Part of this assistance is human rights promotion, work that also is slow, but important for America's long-term interest. In Jordan, for example, American diplomats forge relationships with Jordanians to "assist political parties in the country, improving the ability of parties to develop platforms, diversify membership, and more effectively advocate for the passage of legislation in line with party values and citizen interests[4]." Jordan remaining a stable nation in the Middle East is critical to U.S. interest in the region. In other countries, diplomats work towards religious tolerance, the rights of persons with disabilities, ending trafficking in persons, and beyond.
Diplomats also work to protect American citizens;indeed, this is a core responsibility of embassy staff. In 2010, when Morocco began expelling American Christians allegedly for proselytizing, for it was the work of countless hours of diplomatic engagement that made the expulsions stop. Some of these Americans had lived in Morocco for decades running orphanages, and after diplomatic intervention, they were reunited with their families,and manyallowed to remain in the country. This example of quiet diplomacy does not often make headlines. In fact, successful diplomatic engagement is often to stop a public incident or row over a specific issue with the host country. No news, is often good news for an embassy. It is this unsung work that the current administration seems either ignorant of, or disregards entirely. Whether to protect American citizens, promote religious freedom, women's rights, or free and fair elections, diplomats conduct long-term work critical to U.S. national interests and strengthening stability the world over.
The United States, comparatively, is still a young country. Nations such as China or leaders in the Middle East often calculate much longer-term goals in their diplomacy. They may entertain delegations and diplomatic engagements to build relationships,not necessarily because they have any plans to implement near-term policy suggestions in the immediate future. China is famous for "playing the long game" in diplomacy. One example is Chinese construction of approximately sixty athletic stadiums across sub-Saharan Africa. While a huge expense in the near term to build a stadium, and no clear short-term interest for the Chinese people, Chinese leaders calculate the long-term gain of gaining good will and diplomatic ties with these nations as part of their national interest and worth the investment. The Arab world also values long-term diplomacy by way of personal relationships built over many years or decades in diplomatic relations. Thus, the jarring nature of changing U.S. leadership, or not valuing the true worth of diplomacy by the current administration, hurts U.S. ties across the world.
Diplomacy is not a short-term, for-profit venture. Rather, it is a slow, long-term endeavor to ensure American national interests.The long-term security investment of funding programs such as the FulbrightFellowship, democracy, and human rights programs is also clear: military and security cooperation can be linked back to decades of education and programmatic good will between two nations. Unstable leadership in the U.S. erodes critical trust between world leaders; with the leadership turnover agreements might not be honored and policies abruptly discontinued. Therefore, moving forward, it behooves the current U.S. leadership to stabilize its diplomatic core and run the State Department more…diplomatically.
[1] Müllerson, Rein 1997, 2004. Human Rights Diplomacy. Routledge, London, UK.
[2] Source: The Second Clinton-Bush-Perot Presidential Debate Oct 15, 1992
[3] Source: The Second Clinton-Bush-Perot Presidential Debate Oct 15, 1992
[4] U.S. Department of State. Jordan "Advancing Freedom and Democracy Reports.Released by the Bureau of Democracy, Human Rights, and Labor May 23, 2008
American (And Global) Oligarchy Rapidly Moving Towards Monarchy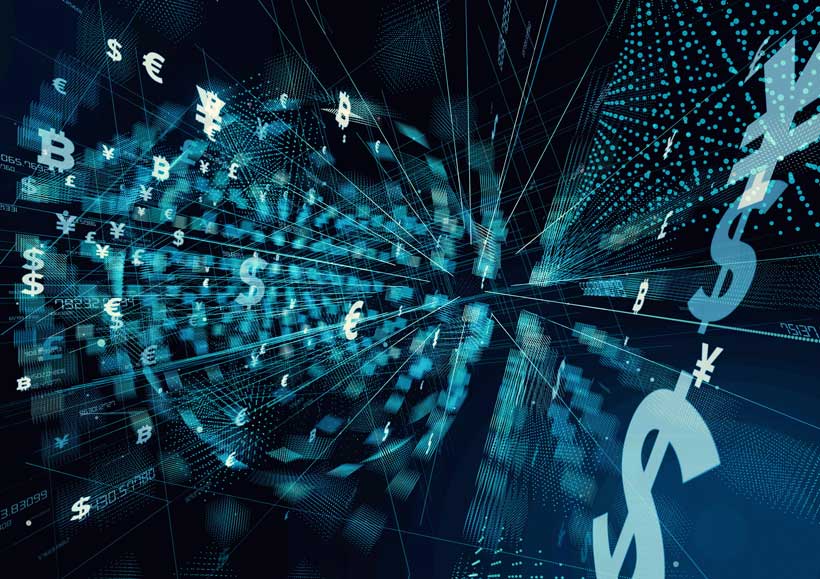 Many people do not realize that the proverbial "noose" of civil rights, civil liberties and property rights are rapidly coming to an end, in large part because of the unholy alliance by and between government and the global oligarchs (international banks and major corporations).
For example, people don't realize that current U.S. federal law permits all banks and credit unions (such as Chase Bank owned by CEO Jamie Dimon) to close any account, at any time, and for any reason, even when their own employees commit fraud, make mistakes, commit unethical acts or otherwise screw the banking customer over for personal or political reasons, and that customer then files a legitimate complaint.
The financial institution is not required to divulge the reason(s) for account closure to the customer.
Now, when a business account is closed by a bank, the bank can (and will) retain the funds in the account for 90 to 180 days in order for checks, debits, chargebacks, etc. to post to the business account before the bank will mail the business customer the remaining proceeds from the account.
However the account holder is of course not allowed access to their own hard-earned funds at all.
What this means is that these banks and credit unions have been given a universal right to steal any and all monies placed within their coffers by anyone at all, which can then be "confiscated" for any reason.
It is even so absurd that these banks and credit unions, even after they have seized or stolen your money/property, do not even have to give you a reason, and can then ban you for life from ever getting your money/property back.
This same reasoning applies to nearly all of the major businesses and corporations, wherein due process has gone the way of the extinct "dodo bird."
This is what it means, when an administration (in this case Republican) talks about "bank deregulation."
In many ways, Democrats had the right idea over Republicans when they created and enacted such banking regulatory agencies such as the Consumer Financial Protection Bureau ("CFPB"), recently gutted and decapitated by the Trump Administration and his coterie of bought and paid for Republican conservatives.
The problem is that the same global Oligarchs and International Banking Cartels that controlled the Democrats, and enacted even more stifling Communist type regulation to further control, cull, and choke off the American (and global) population (think Obama's "Operation Chokepoint"), simply use Republican "deregulation" as another mechanism to screw over, steal from, and rob the working and middle class, by allowing these international banking cartels, credit unions, and corporations to completely do whatever they want, to anyone, for any reason, in the absence of any regulation.
Herein lies the rub, and there has to be a middle ground, but only if the American people (and their global population counterparts) push back and vociferously tell their elected leaders to take legal and equitable action against these global thieves and criminals.
War, Anniversaries and Lessons Never Learned
On December 7, 1941, Japan attacked Pearl Harbor and the U.S. entered the Second World War.  A war of horrors, it normalized the intensive, barbaric bombing of civilian populations.  If the Spanish Civil War gave us Guernica and Picasso's wrenching painting, WW2 offered up worse:  London, Berlin, Dresden to name a few, the latter eloquently described in Kurt Vonnegut's "Slaughter House Five."  Against Japan, the firebombing of Tokyo, and above all the revulsion of Hiroshima and Nagasaki radiated a foretaste of ending life on the planet.
Reparations demanded from Germany had led to the rise of Adolf Hitler and a thirst for revenge.  Thus Hitler demanded France's 1940 surrender in the same railway carriage where the humiliating armistice was signed in 1918.
If the war to end all wars — its centenary remembrance a month ago — killed 20 million plus, the successor tripled the score.  Disrupted agriculture, severed supply chains, fleeing civilians, starvation and misery; civilian deaths constituting  an inordinate majority in our supposedly civilized world.
One of the young men baling out of a burning bomber was George H. W. Bush.  He was rescued but his crew who also baled out were never found, a thought that is said to have haunted him for the rest of his life.  He went on to serve eight years as vice-president under Ronald Reagan and then four more as president.  Last week he passed away and was honored with a state funeral service in Washington National Cathedral.
His legacy includes the first Iraq war and the liberation of Kuwait.  While he avoided the hornet's nest of ethnic and religious divisions in Iraq itself, the war's repercussions led to the Clinton sanctions and the deaths of half a million children.  The UN representative overseeing the limited oil-for-food program, Irishman Denis Halliday, resigned in disgust.  Not to forget the infamous answer by Clinton's Secretary of State Madeleine Albright.  Asked by Leslie Stahl if it was worth the lives of 500,000 children … more than that died in Hiroshima, she answered:  "I think this is a very hard choice, but the price — we think the price is worth it."  (CBS 60 Minutes program, May 12, 1996).
Note the "we" in her answer.  Who else does that include but our "I-feel-your-pain" Bill Clinton.  Hypocrisy, arm-twisted donations to the Clinton Foundation while wife Hillary was Secretary of State in the Obama administration; her shunning of the official and secure State Department email server in favor of a personal server installed at her request and the subsequent selective release of emails.  Well who cares about verifiable history these days anyway as the following demonstrates.
Yes, there was another anniversary this week for a different kind of war.  This time in India.  After securing freedom from the British, a secular tradition was proudly espoused by the patrician Nehru and the epitome of nonviolence, Gandhi.  It is now in the process of being trampled in a war against minorities.  The communal war includes the massacre of Muslims in Gujarat for which Narendra Modi was barred from the U.S., a ban lifted only when he became prime minister.  He, his party and his allies have been also responsible for the destruction of the Babri Mosque.  An organized Hindu mob tore it down on December 6, 1992; hence the shameful anniversary.  Built on the orders of the first Mughal emperor Babur, its purpose was to cement relations with Hindu rajas by also sanctifying for Muslims a place holy to Hindus and held traditionally to be the birthplace of Rama — famous from Hindu epics for fighting evil with the assistance of a monkey god's army … although one is advised to avoid close contact with temple monkeys when visiting.
As the first Mughal, Babur's hold on India was tenuous and he actively sought alliances with Hindu rulers of small states against the pathans whose sultan he had just defeated.  That affinity continued during the entirety of Mughal rule and one manifestation was frequent intermarriage with Rajputs.  Several emperors had Hindu mothers including Shah Jahan the builder of the Taj Mahal.  In the end, Babur's fears were warranted because Sher Shah Suri did marshal those pathan forces and throw out his son Humayun, the second Mughal ruler.  It was only Sher Shah's untimely death during the capture of Kalinjar (a Hindu fort then held by Raja Kirat Singh) that made Humayun's return possible.
The destruction of the mosque was a historical wrong if ever there was one, but then Mr. Modi has never been bothered by history.  He is also not bothered that his party's fairy tale revision of school history books is a scandal.  For similar reasons, Indian history on Wikipedia is too frequently tarnished, requiring verification from other sources to be properly informed.
The wrongs of communities, just as the wrongs of war, can lead to repercussions unanticipated and cataclysmic.  Yugoslavia is an example in living memory.  Clearly, any ruler of a multi-ethnic, multi-cultural country contemplating a path of communal dominance must take note before he is hoisted with his own petard.
Author's Note:  This article first appeared on Counterpunch.org  
Racism does not need racists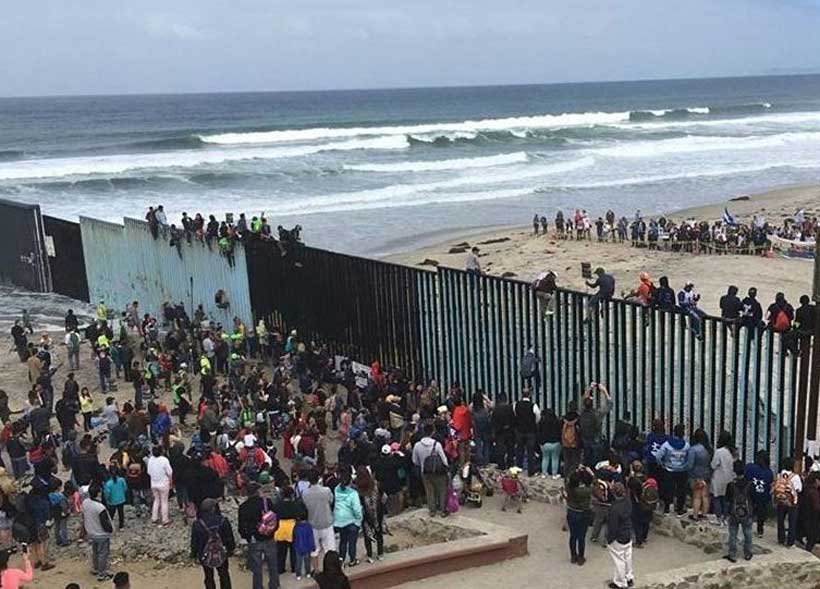 In my classes, I always try to make clear the difference between opinions and facts. It is a fundamental rule, a very simple intellectual exercise that we owe ourselves to undertake in the post-Enlightenment era. I started becoming obsessed with such obvious matters when I found out, in 2005, that some students were arguing that something "is true because I believe it" – and they weren't joking. Since then, I've suspected that such intellectual conditioning, such a conflation of physics with metaphysics (cleared up by Averroes almost a thousand years ago) – which year by year becomes increasingly dominant (faith as the supreme criterion, regardless of all evidence to the contrary) – has its origins in the majestic churches of the southern United States.
But critical thinking involves so much more than just distinguishing facts from opinions. Trying to define what a fact is would suffice. The very idea of objectivity itself paradoxically originates from a single perspective, from one lens. And anyone knows that with the lens of one photographic or video camera, only one part of reality is captured, which quite often is subjective or used to distort reality in the supposed interest of objectivity.
For some reason, students tend to be more interested in opinions than facts. Maybe because of the superstitious idea that an informed opinion is derived from the synthesis of thousands of facts. This is a dangerous idea, but we can't run away from our responsibility to give our opinion when it's required. All that we can and should do is take note that an informed opinion continues to be an opinion which must be tested or challenged.
An opinion
On a certain day, students discussed the caravan of 5,000 Central Americans (at least one thousand of whom were children) fleeing violence and heading for the Mexican border with the US. President Donald Trump had ordered the border closed and called those looking for refuge "invaders". On 29 October 2018, he tweeted: "This is an invasion of our Country and our Military is waiting for you!". The military deployment to the border alone cost the US about $200 million.
Since one of my students insisted on knowing my opinion, I started off with the most controversial side of the issue. I observed that this country, the US, was founded upon the fear of invasion, and only a select few have always known how to exploit this weakness, with tragic consequences. Maybe this paranoia came about with the English invasion of 1812, but if history tells us anything, it's that the US  has practically never suffered an invasion of its territory – if we exclude the 9/11 attacks in 2001; the one on Pearl Harbor, which at the time was a military base in foreign territory; and, prior to that, at the very beginning of the twentieth century, the brief incursion of a Mexican named Pancho Villa mounted upon a horse. But the US has indeed specialized in invading other countries from the time of its founding – it took over the Indian territories, then half of Mexico, from Texas, to reinstall slavery, to California; it intervened directly in Latin American affairs, to repress popular protests and support bloody dictatorships – all in the name of defence and security. And always with tragic consequences.
Therefore, the idea that a few thousand poor people on foot are going to invade the most powerful country in the world is simply a joke in poor taste. And it's likewise in bad taste for some Mexicans on the other side to adopt this same xenophobic talk that's been directed at them – inflicting on others the same abuse they've suffered.
A critical view
In the course of the conversation, I mentioned in passing that in addition to the foundational paranoia, there was a racial component to the argument.
"You don't need to be a racist to defend the borders," said one student.
True, I noted. You don't need to be a racist to defend borders or laws. At first glance, the statement is irrefutable. However, if we take history and the wider current context into consideration, an openly racist pattern jumps out at us right away.
At the end of the nineteenth century, the French novelist Anatole France wrote: "The law, in its majestic equality, forbids rich and poor alike to sleep under bridges, to beg in the streets, and to steal their bread." You don't need to be an elitist to support an economically stratified culture. You don't need to be sexist to spread the most rampant type of sexism. Thoughtlessly engaging in certain cultural practices and voicing your support for some law or another is quite often all it takes.
I drew a geometric figure on the board and asked students what they saw there. Everyone said they saw a cube or a box. The most creative variations didn't depart from the idea of tri-dimensionality, when in reality what I drew was nothing more than three rhombuses forming a hexagon. Some tribes in Australia don't see that same image in 3D but rather in 2D. We see what we think and that's what we call objectivity.
Double standards
When President Abraham Lincoln emerged victorious from the American Civil War (1861-1865), he put an end to a hundred-year dictatorship that, up to this day, everyone calls "democracy." By the eighteenth century, black slaves had come to make up more than fifty percent of the population in states like South Carolina – but they weren't even citizens of the US, nor did they enjoy even minimal human rights.
Many years before Lincoln, both racists and anti-racists proposed a solution to the "negro problem" by sending them "back" to Haiti or Africa, where many of them ended up founding the nation of Liberia (one of my students, Adja, is from a family which comes from that African country). The English did the same thing to "rid" England of its blacks. But under Lincoln blacks became citizens, and one way to reduce them down to a minority was not only by making it difficult for them to vote (such as by imposing a poll tax) but also by opening the nation's borders to immigration.
The Statue of Liberty, a gift from the French people to the American people to commemorate the centenary of the 1776 Declaration of Independence, still cries with silent lips: "Give me your tired, your poor, your huddled masses yearning to breathe free…" In this way, the US opened its arms to waves of impoverished immigrants. Of course, the overwhelming majority were poor whites. Many were opposed to the Italians and the Irish because they were red-headed Catholics. But in any case, they were seen as being better than blacks. Blacks weren't able to immigrate from Africa, not just because they were much farther away than Europeans were, but also because they were much poorer, and there were hardly any shipping routes to connect them to New York. The Chinese had more opportunities to reach the west coast, and perhaps for that reason a law was passed in 1882 that prohibited them from coming in just for being Chinese.
I understand that this was a subtle and powerful way to reshape demographics, which is to say the political, social and racial make-up of the US. The current nervousness about a change to that make-up is nothing more than the continuation of that same old logic. Were that not the case, what could be wrong with being part of a minority group or being different from others?
You don't need to be a racist…
Clearly, if you're a good person and you're in favour of properly enforcing laws, it doesn't make you a racist. You don't need to be racist when the law and the culture already are. In the US, nobody protests Canadian or European immigrants. The same is true in Europe and even in the Southern Cone of South America [the southernmost region of Latin America, populated mainly by descendants of Europeans]. But everyone is worried about the blacks and the hybrid, mixed-race people from the south. Because they're not white and "good", but poor and "bad". Currently, almost half a million European immigrants are living illegally in the United States. Nobody talks about them, just like nobody talks about how one million United States citizens are living in Mexico, many illegally.
With communism discarded as an excuse (none of those chronically failing states where migrants come from are communist), let's once again consider the racial and cultural excuses common to the century prior to the Cold War. Every dark-skinned worker is seen as a criminal, not an opportunity for mutual development. The immigration laws are themselves filled with panic at the sight of poor workers.
It's true that you don't need to be racist to support laws and more secure borders. You also don't need to be racist to spread and shore up an old racist and class-based paradigm, while we fill our mouths with platitudes about compassion and the fight for freedom and human dignity.