Infrastructure Gaps Vary across East Asia and the Pacific – and between Cities and Rural Areas
Lack of clean water facilities, roads in need of repairs, recurring power outages – these are the realities of many developing countries, including in the East Asia and Pacific region. The Status of Infrastructure Services in East Asia and Pacific, a report by the World Bank Group's Infrastructure, PPPs, and Guarantees unit, or IPG Group, based at the Hub for Infrastructure and Urban Development in Singapore,  shows in detail the infrastructure gaps that are critical for economic growth.
The findings reflect the composition of the region, a diverse mix of high-income and low-income economies with several large middle-income economies. Infrastructure access is also marked by fragmentation, with notable differences between low-income and high-income ASEAN countries, between ASEAN and the Pacific Islands countries, and between rural and urban areas.
These distinctions inform the three broad groupings with respect to access: highly advanced and well-equipped countries, such as Singapore and South-Korea; a semi-advanced group which includes middle-income countries, such as China, Malaysia, Thailand, and Fiji; and countries with less access, such as Myanmar and most of the Pacific Islands, excluding Fiji and Samoa.
Initiatives are underway to crowd in more private financing in infrastructure investment, as part of the World Bank Group's efforts to maximize finance for development. Currently, public finance remains the largest source of funding for infrastructure development. In East Asia and the Pacific, private participation in infrastructure investments have recovered to pre-1997 Asian financial crisis levels, but they still account for a fraction of total infrastructure investments. In China in 2015, for example, private investment amounted to less than 1 percent of total investment in transport, energy and water.
Attracting more private investment will require regulatory reforms that impact the investment climate, and also business models that ensure returns. Currently, revenues from service tariffs in many East Asian and Pacific countries do not cover the costs of production. In several ASEAN countries – notably Indonesia, Vietnam, Malaysia and Philippines – average unitary revenues from electricity tariffs do not cover the marginal cost required to generate electricity, let alone to distribute and transmit electricity to users. Only China, Malaysia, and Thailand are operating at general cost recovery levels for electricity production.
The following are the report's additional key findings:
With the exception of Fiji and China, on average water utilities cover their operating costs by tariff revenues. This does not imply, however, that current water revenues are sufficient to cover the capital costs required to expand service or rehabilitate existing infrastructure.
Among the countries with available information, only the Philippines, South Korea and Cambodia reported operating cost coverage ratios above two, which would allow water utilities to make capital investments to expand and maintain their infrastructure.
Singapore has the most developed infrastructure services, with 100 percent access to electricity, piped water, and sanitation.
Though strong economies, Malaysia, Thailand, and Fiji require more infrastructure development. Road infrastructure in rural Malaysia remain lacking, as are urban sewerage facilities in its cities. Water treatment and urban sanitation services in Thailand and Fiji can also improve.
The Pacific Island states – particularly Papua New Guinea, Timor-Leste, and the Solomon Islands – report low levels of access and quality of infrastructure services. In ASEAN, Cambodia and Myanmar are in most need of broader access to all services.
Access to electricity is relatively broad. Outside of the high income countries, EAP's cities have 86 percent coverage for electricity, while rural access stands at 65 percent.  However, nearly 60 million people still lack access to electricity, particularly in the Philippines, Lao PDR, Cambodia, and Myanmar.
Among the Pacific Island countries except for Fiji and Samoa, access is defined by the urban-rural divide. Electricity access in Vanuatu's cities is 100 percent, but only 11.5 percent in rural areas.
While access to improved water sources is relatively high in the region, access to piped water supply is low. Only Malaysia and high income countries such as Japan, South Korea and Singapore have extensive access to piped connections for residential areas. In low-income ASEAN countries and Pacific Island nations that comprise the third tier, overall household access levels for piped water are only 20 to 30 percent – and only 8 percent and 9 percent in Myanmar and Papua New Guinea, respectively.
Piped sewerage connections in cities are limited, with significant differences between economies. Access rates in the cities of some countries are ten times lower than rates in more developed economies, and only high-income economies enjoy full access to urban piped sanitation systems. Cambodia, Malaysia, and Timor Leste also have better access to urban sewerage, at 44 percent, 42 percent, and 18 percent, respectively.
Elsewhere in the region – even in the cities – coverage for piped sewerage are at single-digit levels.
Regional City Networks: Bringing the 4IR to Small and Medium-Sized Cities
The World Economic Forum is launching two regional networks of cities in Latin America and South Asia to share knowledge on smart city development while protecting public interests related to privacy, security and sustainability. Under the umbrella of the Forum's G20 Global Smart Cities Alliance the two city networks will connect leading pioneer cities from the Global Alliance with smaller cities in the region.
Smart city technology improves sustainability, resiliency and quality of life, but about 50% of the world's urban population live in smaller or medium-sized cities. With cyberattacks on municipalities rising and digital technologies becoming central to economic competitiveness, these cities need to invest in new technologies, but have less capacity than their larger global counterparts to implement the ensure effective governance.
Set up in Medellín and Mumbai, the networks will be hosted by the Centres for the Fourth Industrial Revolution in Colombia and India, and efforts will be supported by partners of the World Economic Forum and the Centre for the Fourth Industrial Revolution (C4IR) Global Network. The roll out follows the successful establishment of this model in a number of Japanese cities, led by the Centre for the Fourth Industrial Revolution Japan.
Cities in Latin America and India will be invited to meet regularly to analyse smart city policies and will receive technical support from the Forum's network of global experts. Founding members of the Regional Alliance for Latin America are Bogotá, Colombia; Brasília, Brazil; Buenos Aires, Argentina; Córdoba, Argentina; Medellín, Colombia and Mexico City, Mexico. Founding members of the National Alliance for India are Bengaluru, Bhopal, Faridabad, Hyderabad, Indore, Kohima, Mangalore, Raipur, Shillong and Thane.
"When we launched the G20 Global Smart Cities Alliance during Japan's presidency, we could see city governments asking for global best practices that would allow them to compete in a global, tech-driven economy. But we also knew that smaller cities would struggle to implement these practices without local support," said Chizuru Suga, Head of the Centre for the Fourth Industrial Revolution Japan. "That is why we launched the global alliance in parallel with a national initiative to unite cities across Japan for adapting and sharing global best practices."
"For over a year now, Kaga City has been sharing knowledge with 12 other cities to make sure we have the policies we need to deploy technology quickly and safely," said Riku Miyamoto, Mayor of Kaga City. "We can learn from global best practices and still get a local perspective on issues that matter to our residents."
"Latin America is home to some of the most exciting initiatives in smart cities today, but that success is not evenly spread," said José Manuel Restrepo, Minister of Trade, Industry and Tourism of Colombia. "Colombia is honoured to take on the task of coordinating the regional activities of the G20 Global Smart Cities Alliance in Latin America, so that cities across the region can benefit from both global and regional knowledge exchange."
"India already has one of the world's most ambitious smart city programmes, driven by the Government of India's Smart Cities Mission," said Purushottam Kaushik, Head of the Centre for the Fourth Industrial Revolution India. "Now with input from the G20 Global Smart Cities Alliance, Indian cities will have access to the world's foremost expertise in smart city policy-making."
"India's Smart Cities Mission is dedicated to being at the forefront of policy innovation in data and technology for the urban sector. With the launch of the National Urban Digital Mission we hope to scale new heights," said Kunal Kumar, Joint Secretary, Ministry of Housing and Urban Affairs, Government of India. "The G20 Global Smart Cities Alliance being extended to regional alliances in India, led by the World Economic Forum, is a pathway in that direction."
Moscow to host international online forum – the Smart Cities Moscow
On May, 25-26 Moscow will host the Smart Cities Moscow, international online forum dedicated to the development of smart cities and current topics of adaptation of the urban environment to the realities of the "new normal".
The forum hosts over 50 speakers, including heads of administrations of the world's largest megacities, professors and experts from the world's leading educational institutions, business representatives and international experts in the field of informatization and development of smart cities.
Smart Cities Moscow Forum will bring together speakers from countries and cities boasting the best urban infrastructure in the world, based on advanced IT technologies. The online format of the event provides a unique opportunity for millions of people from around the world to join sessions and participate in discussions. The event will become a prologue to the Smart Cities Moscow offline forum, which will be held in 2022.
As part of a series of online conferences, international and Russian experts will discuss how large metropolitan areas are being transformed in the modern conditions, dictated by the society and environment. Speakers will share the best success stories for the development of healthcare, city transport logistics, telecommunications, culture and education of the city.
The business program will cover three major areas: Smart city's infrastructure and technologies, Smart City for a Smart Living, and Smart city's sustainability. The experts will discuss urban development in the post-covid period, changes in the sustainable development strategy, infrastructure challenges and the deployment of IoT, Big Data, and AI technologies. The sessions will also focus on city renewable energy, creation of a favorable urban environment, and other topical issues. Various communication formats are provided within the framework of the forum: from panel discussions and expert sessions, to show-cases and case studies.
The Forum is supported by The Government of Moscow, Department of Information Technologies.
Cities and Pandemics: Towards a more just, green and healthy future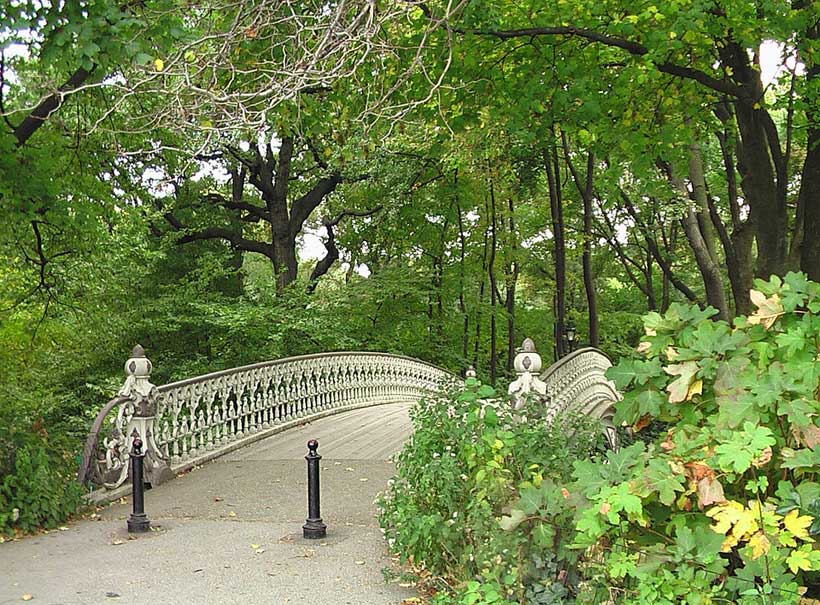 A new report on pandemics and cities from UN-Habitat, points the way to how hard-hit urban centres can reduce the impact of future outbreaks and become more equitable, healthy and environmentally friendly.
'Cities and Pandemics: Towards a more just, green and healthy future', launched on Tuesday, describes how urban areas have been at the forefront of the COVID-19 crisis.
"95 per cent of all cases" were recorded in cities in the first months of the pandemic, Maimunah Mohd Sharif, UN-Habitat Executive Director, said.
Cities on the frontline
"Throughout this pandemic, it has been up to local governments and communities to move quickly and decisively to stop the spread of COVID-19 and ensure an effective response," Ms. Sharif added.
Despite these pressures, many local governments and community leaders responded quickly and effectively to prevent the spread of the pandemic and mitigate its effects. 
The UN-Habitat report recommends actions for a sustainable recovery based on evidence from more than 1,700 cities.
Life and death inequalities
It found that patterns of inequality, due to a lack of access to basic services, poverty and overcrowded living conditions, have been key destabilising factors in increasing the scale and impact of COVID-19. 
Eduardo Moreno, Head of Knowledge and Innovation at UN-Habitat, said that due to the pandemic, an estimated "120 million people in the world will be pushed into poverty and living standards will reduce by 23 per cent". 
"The conclusion is that income matters", he added.
According to the text, urban leaders and planners must rethink how people move through and in cities, using lessons learned from the last year of COVID-19.
This includes an increased focus at the local level on planning neighbourhoods and communities that are multi-functional and inclusive. 
Planning, affordability
The report explores how well-planned cities combining residential and commercial with public spaces, along with affordable housing, can improve public health, the local economy and the environment. 
It calls for cities to be at the forefront of moves towards a Social Contract between governments, the public, civil society and private sector. 
The new social contract should "explore the role of the state and cities to finance universal basic income, universal health insurance, universal housing", said Sharif.
For one real-world example, Claudia Lopez Hernandez, Mayor of Bogota, explained how in the Colombian capital, their new social contract prioritises women and children. 
It is a "social contract that includes women, that provides them with time, with time to take care of themselves, with time to educate themselves, and with time and education skills to come back to the labour market". 
"To have self-sustainable women is to have self-sustainable societies", Hernandez explained.
New priorities
The Report outlines how a new normal can emerge in cities "where health, housing and security are prioritised for the most vulnerable, not only out of social necessity, but also from a profound commitment to human rights for all." 
This requires governments to focus on policies to protect land rights, improve access to water, sanitation, public transport, electricity, health and education facilities and ensure inclusive digital connectivity.
The Report recommends strengthening access to municipal finance to enable city leaders to build a new urban economy that reduces disaster risk as well as addressing climate change by developing nature-based solutions and investing in sustainable infrastructure to enable low carbon transport. 
The Cities and Pandemics Report makes it clear that the way urban environments recover from the pandemic, will have a major impact on the global effort to achieve a sustainable future for all – in line with the 2030 Agenda for Sustainable Development.