Infrastructure Gaps Vary across East Asia and the Pacific – and between Cities and Rural Areas
Lack of clean water facilities, roads in need of repairs, recurring power outages – these are the realities of many developing countries, including in the East Asia and Pacific region. The Status of Infrastructure Services in East Asia and Pacific, a report by the World Bank Group's Infrastructure, PPPs, and Guarantees unit, or IPG Group, based at the Hub for Infrastructure and Urban Development in Singapore,  shows in detail the infrastructure gaps that are critical for economic growth.
The findings reflect the composition of the region, a diverse mix of high-income and low-income economies with several large middle-income economies. Infrastructure access is also marked by fragmentation, with notable differences between low-income and high-income ASEAN countries, between ASEAN and the Pacific Islands countries, and between rural and urban areas.
These distinctions inform the three broad groupings with respect to access: highly advanced and well-equipped countries, such as Singapore and South-Korea; a semi-advanced group which includes middle-income countries, such as China, Malaysia, Thailand, and Fiji; and countries with less access, such as Myanmar and most of the Pacific Islands, excluding Fiji and Samoa.
Initiatives are underway to crowd in more private financing in infrastructure investment, as part of the World Bank Group's efforts to maximize finance for development. Currently, public finance remains the largest source of funding for infrastructure development. In East Asia and the Pacific, private participation in infrastructure investments have recovered to pre-1997 Asian financial crisis levels, but they still account for a fraction of total infrastructure investments. In China in 2015, for example, private investment amounted to less than 1 percent of total investment in transport, energy and water.
Attracting more private investment will require regulatory reforms that impact the investment climate, and also business models that ensure returns. Currently, revenues from service tariffs in many East Asian and Pacific countries do not cover the costs of production. In several ASEAN countries – notably Indonesia, Vietnam, Malaysia and Philippines – average unitary revenues from electricity tariffs do not cover the marginal cost required to generate electricity, let alone to distribute and transmit electricity to users. Only China, Malaysia, and Thailand are operating at general cost recovery levels for electricity production.
The following are the report's additional key findings:
With the exception of Fiji and China, on average water utilities cover their operating costs by tariff revenues. This does not imply, however, that current water revenues are sufficient to cover the capital costs required to expand service or rehabilitate existing infrastructure.
Among the countries with available information, only the Philippines, South Korea and Cambodia reported operating cost coverage ratios above two, which would allow water utilities to make capital investments to expand and maintain their infrastructure.
Singapore has the most developed infrastructure services, with 100 percent access to electricity, piped water, and sanitation.
Though strong economies, Malaysia, Thailand, and Fiji require more infrastructure development. Road infrastructure in rural Malaysia remain lacking, as are urban sewerage facilities in its cities. Water treatment and urban sanitation services in Thailand and Fiji can also improve.
The Pacific Island states – particularly Papua New Guinea, Timor-Leste, and the Solomon Islands – report low levels of access and quality of infrastructure services. In ASEAN, Cambodia and Myanmar are in most need of broader access to all services.
Access to electricity is relatively broad. Outside of the high income countries, EAP's cities have 86 percent coverage for electricity, while rural access stands at 65 percent.  However, nearly 60 million people still lack access to electricity, particularly in the Philippines, Lao PDR, Cambodia, and Myanmar.
Among the Pacific Island countries except for Fiji and Samoa, access is defined by the urban-rural divide. Electricity access in Vanuatu's cities is 100 percent, but only 11.5 percent in rural areas.
While access to improved water sources is relatively high in the region, access to piped water supply is low. Only Malaysia and high income countries such as Japan, South Korea and Singapore have extensive access to piped connections for residential areas. In low-income ASEAN countries and Pacific Island nations that comprise the third tier, overall household access levels for piped water are only 20 to 30 percent – and only 8 percent and 9 percent in Myanmar and Papua New Guinea, respectively.
Piped sewerage connections in cities are limited, with significant differences between economies. Access rates in the cities of some countries are ten times lower than rates in more developed economies, and only high-income economies enjoy full access to urban piped sanitation systems. Cambodia, Malaysia, and Timor Leste also have better access to urban sewerage, at 44 percent, 42 percent, and 18 percent, respectively.
Elsewhere in the region – even in the cities – coverage for piped sewerage are at single-digit levels.
UN population forum urged to examine ways to protect people on the move, make cities work better
A great migration of humanity into cities is under way, and with millions drawn to urban areas for the promise of a better life, the main United Nations forum on population opened its annual session on Monday examining ways to protect people on the move and help create cities that can embrace the massive number of new arrivals.
"People are moving at high rates within national borders, and international migration is growing more complex, with more countries serving simultaneously as countries of origin, transit and destination," said Deputy Secretary-General Amina Mohammed at the opening of the 51st Session of the Commission on Population and Development.
Created to advise the UN and its Member States on population issues and trends, the Commission is meeting this year under the theme 'sustainable cities, human mobility and international migration.'
Over the next week, delegates will tackle a host of matters related to the dramatic population shifts under way driven by the movement of people from rural to urban areas, between cities of different sizes and from one country to another. By 2030, six of every 10 people will be an urban inhabitant. By 2050, it may be two out of three, according to the UN.
Ms. Mohammed said that some of the rapid population change is due to growing drivers of displacement, including conflict, poor economic prospects and, in some cases, climate-related hazards. But much of the mobility also stems from people seeking new opportunities – better jobs, education and training, expanded social and family connections, and more.
Questions of migration and urbanization cannot be distinguished from those of sustainable development because as young people seek a better life in cities, the potential loss to communities and countries of origin can be significant, she said.
Some cities have successfully managed migration, said Ms. Mohammed
For example, since 2013, São Paulo has been successful in this endeavor through an awareness-raising campaign focused on ending xenophobia and better policy coordination. These measures have helped the Brazilian city embrace migrants and their families and provide them with assistance.
In London, the Home Secretary and the Archbishop of Canterbury have launched a new scheme to encourage community groups to sponsor a refugee family. An online service for refugees in the UK now makes it easier for any individual to support refugees, allowing local authorities to focus on the provision of public goods and services.
Data collection is crucial to improve collective understanding of the changing situation.
The Government of Zambia has partnered with the UN Population Fund (UNFPA) to generate district-level development indicators. Analysis of data collected have been used to inform the latest national development plan and mobilize investments in health and education for children and youth.
The Dominican Republic highlighted the contributions of Haitian migrants to gross domestic product (GDP), as well as the limited services they received.
"Because gaps in understanding are easily filled by myths and misperceptions, better data can usefully inform global discussions of migration and related issues," Ms. Mohammed said.
"It is for this reason that the Commission on Population and Development, with its focus on population data and its emphasis on evidence-based policy-making, plays such a vital role," she added.
Smarter roads for smarter mobility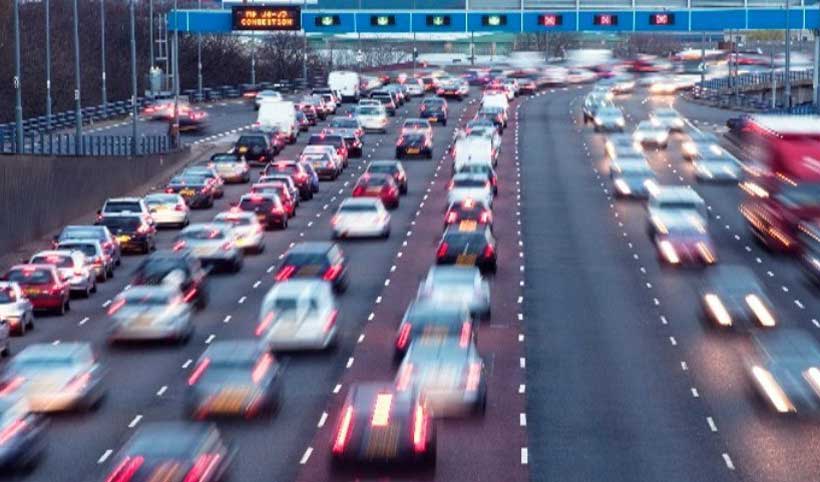 As transport technology progresses at breath-taking speed we tend to focus on how advanced and intelligent vehicles are getting.  However, of equal importance is the infrastructure that they travel on and where new technology can be used to make these roads more secure, safe, efficient and environmentally sound to support the achievement of the Sustainable Development Goals.
This is the subject that UNECE is now focusing on as part of the responsibilities of the Working Party on Road Transport (SC.1).  SC.1 works on the development and facilitation of international transport by road of both passengers and goods, helping to create simple harmonized transport rules and requirements.  The harmonization of intelligent infrastructure is a natural subject for these responsibilities, but has not yet received enough attention.  That changed this week when SC.1 held a special session which explored current practices, trends and perspectives in smart road infrastructure.
Smart road infrastructure can involve a number of factors, from using technology for better monitoring of movement, controlling traffic flow, updating travellers, or even communicating directly with cars to warn of a speed limit change.  It is as essential a part of the future of transport as smarter vehicles.
"Innovative new technology in transport is revolutionizing mobility, changing how people move, communicate, and pay for transport services, as well as how transport legislation is evolving," said Mr. Yuwei Li, Director of UNECE's Sustainable Transport Division, who emphasized the strong links with the work of SC.1.  "As countries make individual advancements in smart infrastructure, the technology may not be compatible with other countries in the region making international road travel more complicated, and also denying neighbouring countries of the chance to make greater advancements by moving forward together."
Innovation in smart road infrastructure: a world of perspectives
A number of presentations highlighted new or ongoing projects focusing on using emerging technology for road infrastructure.  One of these focused on a project called Traffic Management as a Service from the City of Ghent, Belgium, co-financed by the European Regional and Development Fund through the Urban Innovative Actions Initiative. The project seeks to transform urban traffic control centres from giant immovable buildings which are difficult to update, into virtual traffic management services that are smarter and more accessible to the public.  Mr. Pieter Morlion, Project Manager of the city's Traffic Control Centre, explained that virtual traffic management based on a central cloud-platform was being developed.
The platform integrated with a number of existing systems that hold information on real-time traffic patterns.  Currently existing systems such as Tom-Tom and Google maps may be familiar to most drivers, but modern traffic control centres find it difficult to constantly monitor or include data from these systems.  This new system would integrate local and global information sources and monitor them for anomalies. The advantage is that authorities will be able to access the platform and manage traffic instantly.  Additionally, citizens will be able to register with the system and, by providing their commuting routes and times, will be able to receive text updates when they might encounter an obstacle.
"By organizing traffic management as an online service, cities and countries around the globe can benefit from traffic management functionality just by subscribing to this service, without prior investments or installations," said Mr. Morlion.  "They get immediately access to mobility data for their area and the tools to converse directly with citizens. I strongly believe that this will make the gap smaller between countries that have been investing for years in traffic management and, for example, developing countries."
Additional presentations included an address from the Julius Baer bank on how new technology, regulation and changing lifestyles are rerouting energy expenditures and reshaping industries. Two alternative future scenarios of evolution or revolution of today's trends were suggested based on population growth, a rising Asian middle class, urbanisation, fuel economy and electric mobility, autonomous driving and the sharing economy.
Hellastron (Hellenic Association of Toll Road Network) gave examples from the Aegean Motorway SA to demonstrate the continuous improvement in road infrastructure and services being provided to users. These improvements included developing a virtual traffic management centre and a National User Information System.
The Ministry of Infrastructure and the Environment in the Netherlands shared how the country is embracing smart infrastructure with an emphasis on public/private partnerships and projects. The Federation Internationale de l'Automobile (FIA) provided insight into how their Smart Cities initiative came about.
The exploration of smart road infrastructure was also the chance to highlight the synergies between UNECE's work on sustainable transport and housing and land management, as well as with initiatives undertaken by other UN organizations in this area, including the International Telecommunication Union.
SC.1 will include smart road infrastructure as a regular item on its agenda for future meetings so that all stakeholders may remain informed about emerging smart technologies for the planning of new, or upgrading of existing, road infrastructure.
How Can Water Scarce Cities Thrive in a Resource Finite World? Strategies and Solutions
Water scarcity is not a new concept, nor a new phenomenon. History provides us with many examples of cities and countries facing challenges to securing stable and reliable fresh water supplies.
However, current trends challenge water managers and decision makers in new ways – from progressive depletion and deterioration of water resources to drastic changes in hydrology due to climate change. In fact, water practitioners recently gathered in Brasilia, Brazil for the World Water Forum and World Water Day 2018 to discuss the world's most pressing water issues. Recent crises in Cape Town, South Africa and Rome, Italy provided a backdrop and served as a reminder of the urgency with which water resilience is needed.
Despite such concerning events, water demands are skyrocketing as cities expand, draining already scarce resources — and water scarce cities are edging closer and closer to running dry. And, although a number of water scarce cities are actually beating the odds, their stories often remain undocumented, unavailable, and inaccessible.
A new World Bank report illuminates such valuable experiences to fill this important knowledge gap about the failures, successes, and innovative solutions of water scarce cities across the world. The report provides a cross-case analysis that dives into knowledge from over 20 case studies (to be published soon), to compare and contrast water resource challenges, technical solutions, and institutional mechanisms. In so doing, the report creates new knowledge and identifies the key drivers of positive change — including how governance, capacity, or technological changes were addressed.
Through a review of some of the cities and states already beating water scarcity odds, the report encourages water scarce cities to adopt urban water scarcity management approaches that include:
Demand management and infrastructure efficiency
Innovative surface and groundwater management
Non-conventional water resources
Cooperation with other users
Adaptive water system designs and operations
Water scarce cities solutions do not have to be high-tech, expensive, or complex. However, solutions must work – and even better if solutions work together. This report turns traditional urban water security approaches on their head, and shows that there is not a one-size-fits-all pathway to urban water security.
Innovation across water scarce cities is required to beat bleak water futures. Through an analysis of urban water security in scarcity contexts, the report shines a light on existing solutions and interprets information in new and powerful ways.
By illuminating sophisticated water-secure visions and strategies, the report aims to inspire further pioneering actions across all water scarce cities – to bend the curve towards a water-secure world for all.