Belt and Road in Africa: Opportunities and Challenges
China's "One Belt One Road "Initiative has been allocated as its most determined project ever in trying to shape and influence behavior in the international system in line with her growing figure. At the same time, mounting Sino-Africa relations have been the subject of scholarly debate with supporters taking an optimistic view, also presented by China herself, of this relationship being a win-win partnership. Critics led by the US argue China is just using Africa to extract resources for its use, an allegation she disproves. The authors therefore sought to look at Sino-African relations but focusing on the implementation of One Belt, One Road, in the African continent.
OBOR is a mixture of two outward-facing notions introduced by Mr Xi in late 2013 to uphold economic engagement and investment along two main routes. To date, reports suggest that the first route, the New Silk Road Economic Belt, will run westward overland through Central Asia and onward to Europe. The second route, the 21st-Century Maritime Silk Road, will probably circle south and westward by sea towards Europe, with proposed stops in South-east Asia, South Asia and Africa. Being the center of china's foreign policy since 2013 study on OBOR in Africa will give an understanding and fully answer some questions surrounding these relations.
China's approach to international diplomacy is growing. Having long sought to maintain a "low profile" on the global stage, it has in recent years begun to advocate a greater role for itself in the international order. Chinese companies are also leaving the comforts of their home-based market and going overseas, seeking to blow new markets and acquire new machineries. China's president, Xi Jinping, is ramping up efforts to reinforce China's global position. He has proclaimed a number of high-profile multilateral initiatives intended to advance China's international existence and promote closer ties with more countries. The main initiative under this impulse, "one belt, one road" (OBOR), promises to be among the widest-reaching of these. It not only represents a renewed, stronger and better co-ordinated push to expand China's influence overseas, but it is also coupled with a domestic investment drive, in which nearly every Chinese province has a stake.
In a period of three decades, China has transformed from an agricultural, self-contained and inward looking state into a global economic capital second only to the United States (Cheung & Lee, 2015). In line with her growing stature in the international system, China has sought to exert influence on the global stage, from Latin America, Middle East, South East Asia, to Africa. One way of achieving this and as part of China's "global grand strategy" is the 21st Century Silk Road Economic Belt Initiative, informally known as One Belt, One Road". In the same vain, Sino-African relations have grown exponentially since the 1955Bandung conference. The original "Silk Road" was established over 2100 years ago during the Han Dynasty to promote trade and cultural development between China, Asia, Africa. The "New Silk Road Economic Belt" launched tenderly as "One Belt One Road" initiative or Yídàiyílù was introduced by china's President Xi Jinping as the centerpiece of his foreign and economic policy in 2013. It is by far the most significant and far-reaching project China has ever embarked on however  the One Belt One Road project or is fundamentally comprised of two interdependent and interrelated concepts; the "Silk Road Economic Belt" and the "Maritime Silk Road". Essentially, the "belt" is comprised of a network of roads, rails, power grids and gas pipelines that run over land from Central China in Xi"an, the capital of Shanxi Province through Central Asia, to Moscow, Rotterdam and Venice. This corporation of infrastructural projects will consequently pass through a number of countries. The Maritime Silk Road on the other hand is its oceanic counterpart. This involves the construction of a network of sea ports in the South China Sea, Indian Ocean and the South Pacific Ocean. It will essentially connect South East Asia, Oceania, East Africa and North Africa through the Mediterranean. the essential pillars of the initiative are "promotion of policy coordination, facilitating connectivity, unhindered trade, financial integration people-to-people bonds and the African section of the belt and road is of concern for this article. It covers three countries; Kenya, Djibouti and Egypt.
According to Xinhua News Agency, three countries in Africa are directly involved in the belt and road initiative; Kenya, Djibouti and Egypt. However, the extent of their involvement is unclear, with many documents indicating Egypt as the sole African state to be involved in this initiative. Various factors have been attributed for the inclusion of these exclusive three African states into the center piece of china's 21st Century diplomacy;
According to the realism theory of international relations world politics has been characterized by power politics. In the context of security and global geopolitics the horn of Africa region and the Suez Canal has been traditionally a Western-controlled zone with the US and her allies being the primary guarantor for maritime security. Any powerful state controls the security of that region, also controls the maritime trade routes between Asia, Europe and Africa. Egypt and Djibouti, two of the three African states part of the OBOR are strategically located at the heart of global geo-politics playground. Djibouti is quite unique as it now hosts military bases for the US, France and now China. While the fight against pirates has often been cited as the propellant behind this, one can't quite push the power struggles as being the true variable for these great power shaving such a heavy military presence in the region. The entry into Djibouti and the region by China could slope and re align security partnerships that have underpinned global order since 1945 but For Egypt, its strategic geographical location at the Suez Canal gives it an indispensable status, explaining why it's the only African nation to officially sign bilateral agreements with China on One Belt, One Road.
The initiative simply cannot afford to exclude Egypt. On the other hand, the inclusion of Djibouti has been a result of logical" assumptions than from official statements. This can purely be explained under the quest for global dominance and the geopolitics of the horn of Africa as stated earlier. With 30% of world shipping going through the entrance of the Red Sea from the Indian Ocean and on to the Suez Canal, Djibouti and Egypt are very critical.
In addition the opportunities can be eye from different aspects firstly the 1,780km Tanzania Zambia Railway line (TAZARA) has symbolized china's presence in Africa since the 1970"s. Currently China is involved in numerous mega infrastructural projects in Africa. For purposes of this paper, some of those which lie within the mandate of OBOR will be highlighted. Top on the list is the 2,700kmEast African Railway line. This includes Kenya, Uganda, Rwanda, Burundi and South Sudan. As indicated earlier, extent of involvement of OBOR affiliated institutions in financing the Kenyan part are not clear, though China"s Exim bank has been linked. 8Another major railway project is the 1,315km Kano-Lagos railway line in Nigeria, the 1,302km Bengue railway line in Angola (which brings to total 4,000km railway in Angola constructed by China), 560km Belinga-Santa Clara railway in Gabon, 172km railway in Libya and 430km rail in Mauritania to name but a few. To put this into perspective, the entire African rail network is 50,000km.On the other hand, China is constructing port facilities in Kenya, Tanzania, Gabon, and Djibouti among others, with most road construction being handled by Chinese contractors, using Chinese financing. The 1302km Angola railway line will be linked with Angola-Zambia and TAZARA in future. On port construction, China is involved in construction of the Lamumega port in Kenya, Bagamoyo port in Tanzania, Santa Clara deep water port in Gabon amongst others9. It's safe to say even without OBOR therefore, China is heavily involved in opening up Africa.
What Can OBOR Offer On Infrastructure?
Firstly, with China involved in all these infrastructural projects in Africa, coupled with OBOR"s vision for improving connectivity among countries, the initiative will offer a centralized, clear vision, and concerted effort in streamlining infrastructural development in Africa. A case in point is the railway line in Angola which is complete on their side of the border, but under-utilized because neither Democratic Republic of Congo nor Zambia have linked up to connect to the port, hence hindering efforts to export their products. Secondly, capital for infrastructural development in Africa comes from various Chinese bank loans under individual bilateral agreements entered into by these countries. Through OBOR, the capital inflow can be clearly centrally monitored through the AIIB and the SRF. This need is further strengthened with China signing a memorandum of understanding with the African Union (AU) in January 2015 to connect all 54 countries with high speed rails, ports and roads. The traditional "equatorial land bridge" which is the natural trade route between East and West Africa can be a good starting point for OBOR in Africa expansion. This route begins in Kenya, Uganda, Rwanda, Burundi, the Congo's, Central African Republic, to the West in Douala Cameroon.
Increase China's Soft Power
China's fellow competitors in global influence, enjoy considerable advantage in Africa due to colonialism and history that exists between Africa and the West. Joseph Nye (1990) defines soft power as when "one country gets other countries to want what it wants". This means, the country uses attraction to get support by other states rather than the traditional use of military force and pressure. China has over the years strived to increase its soft power over other competitors. Through her slogan of "peaceful development" (hepingfazhan) she has sought to create a niche for herself as a peace loving, development minded global citizen, who has noble intention in her relations with other states.
Undeniably, this rhetoric has been repeatedly cited by Chinese diplomatic officials, and has earned China many friends. OBOR as a grand strategy squarely falls within the realm of peaceful development as espoused, with its commitment to peace and economic prosperity along the belt and road, and amongst all states involved. In a world dominated by the US hegemony and influence in virtually all the compasses, perhaps building soft power is the only way China can earn the trust of her neighbors, while at the same time building a modern state both in terms of her people, economy, and military. Any other strategy other than a soft peaceful rise might trigger US counterbalancing measures and perhaps destabilize Chinese society, leading to civil unrest and other issues that might curtail accumulation of power and her rise. Assigning primacy over economic matters therefore is designed to prevent drawing attention to her military pursuits, which would attract counterbalancing measures leading to a Soviet-style collapse, while earning China allies both regionally and globally. This is essentially, one goal of OBOR. In essence, through OBOR, china's vision of a new modernity, characterized by free flowing ideas, goods, services and people to people engagement, and that shared economic future, common prosperity, would replace doubt, competition and power play. The Belt Road Initiative and the new regional order" that Beijing is using new ideas like "China dream" and" Asian dream" to build what Chinese leaders call a "community of shared destiny." this community begins in Asia which China at the epicenter, and would gradually aim to conquer the global order. This is the gist of china's new vision of global governance to replace the Western fronted status. Compared to the US, UK, Germany and Japan, China has less soft power abilities in Africa. These countries have for many years used language and culture (largely due to colonization), and through aid and donor agencies ,the United States Agency for International Development (USAID) has acted to impart democratic ideals of the US in Africa, the Bretton woods institutions have propagated Western free-market policies, while United Kingdom Agency for International Development (UKAID) and Japan International Cooperation Agency (JICA) have served to further UK"s and Japan"s soft power aspirations. China on the other hand has risen largely on a different path. It has none of these organizations to further her soft power in Africa. OBOR as a source of soft power is not on the projects themselves being implemented in Africa, but the "Beijing consensus" which offers an anti-thesis to the" Washington consensus.
The "Beijing consensus" is one which does not give a standard solution to all situations, but which encourages development based on the unique circumstances of individual states, and a "ruthless willingness to experiment and innovate". While for very long the US and her allies pushed the rhetoric that economic freedom is intertwined with political freedom (Washington consensus), over the years, the Chinese model has earned many admirers all over the globe.
Nevertheless OBOR"s focus on trade between Africa and China, and the inclusion of the continent in this initiative will boost further the commitment China shows to Africa, not due to any hidden motives but as a true ally of Africa, thus furthering the narrative in support of the "Beijing consensus" as the best for Africa to replace the failed" Washington consensus" fronted by the Bretton woods institutions and the West for many years. While the West emphasized on governance, political and economic reform along what they thought was acceptable to them in order to access development funds in the 1990"s (through the Structural Adjustment Programs by World Bank and IMF), OBOR and affiliate financial institutions are cognizant of the fact that one-size-fits-all solutions are not realistic. Hence, they let states handle their own internal matters while helping them access the funding they require for their infrastructural development. The immense "soft power" that will arise from this will propel China into great heights in global politics.
Challenges to OBOR in Africa Intra and Inter-State Conflicts
The biggest challenge to OBOR in Africa is the state of continuous warfare experienced throughout the continent. War and conflicts have exacted a heavy burden to Africa's development since time immemorial. As cited by Ndlovu-Gatsheni (2012) highlighted the five different types of conflicts that have plagued Africa; anticolonial, imperial, international, intra-state and inter-state conflicts. At present, many countries in Africa are experiencing wars of "regime change" with the Democratic Republic of Congo being a perfect example, while the Greater Sudan "War of Decentralization" led to splitting into north and south. In time however, South Sudan has also started experiencing its own war, what can be called "inter-communalinsurrection".17Conflicts are not limited to these, with Somalia, Uganda, Rwanda, Burundi, Congo Brazzaville, Angola, Nigeria, Liberia, Kenya, Libya, Central African Republic, just a few of the African states to get into warand violence within the last decade or so. Greig, Mason and Hamner (2016) have identified and geo referenced over 73 different civil conflicts in Africa. In their paper, they argue that, conflicts begin, continue and end from depending on the logic behind the war.18 the potential gain from these wars is mostly control of massive natural resources which motivates parties to engage in long and drawn out wars. These wars have come with massive economic and infrastructural damage to the countries affected. In South Sudan alone, China imports 5%of its oil when operations are at full capacity.
However, the civil war within South Sudan itself, and conflict with the neighboring Sudan, has disrupted oil production from the oil fields, and subsequent shipping of this oil to China. Zhou (2014) goes further to posit that, the war in Sudan means production was reduced by over 30%capacity from 245,000 barrels of oil per day, to less than 160,000 barrels per day. Operations in oil blocks 1, 2and 4 were completely shut down in December 2013 following outbreak of war, and Chinese oil personnel evacuated from site. This is aside from the shutdown occasioned from conflict between the two Sudan's with regards to transit fees between the two Sudan's. While Sudan was demanding a fee of 30 USD per barrel of oil pumped through its pipeline, South Sudan wanted to pay the standard worldwide fee of 3USD per barrel on the physical infrastructure, conflict has a damaging impact on roads, railway lines and other infrastructural developments. A case in point is in Angola where over 4,000km of its rail network was destroyed in conflict and had to be repaired before it could be operational again. As an example therefore, the success of OBOR expansion in Africa would depend on how China navigates the conflict land of the African jungle for full potential to be realized. With conflicts experienced in DRC, CAR, Burundi, instability in Egypt among other countries, china's resolve will be tested in launching and sustaining the OBOR initiative in Africa.
In conclusion China continues to be an important ally for the African continent to date. And the One Belt One Road Initiative offers an opportunity to deepen Sino-Africa Relations and should be explored further by the leadership of both China and Africa. The current status of OBOR in Africa is minute. As it is, OBOR in Africa, when looked at in terms of the importance that China puts in Africa does not mirror the optimism that Sino-African relationship has attracted in the recent past. It shows a discord between the rhetoric about the significance and growth in the relationship, vis a vis the reality, which is that Africa remains a cross-reference in china's plans globally. 3 countries out of 67 involved in the project do not give an optimistic picture. However, the opportunity for further cooperation is still there.PRC can seize the opportunity presented by OBOR to streamline its foreign direct investment in the continent to leave lasting foot print. Indeed, successful implementation will result into firmly entrenching China as a "true friend" for Africa. China has global ambitions, while Africa is in dire need of capital for infrastructural development, and OBOR offers the best platform to pursue this.
The Creative Journey into Africa's Future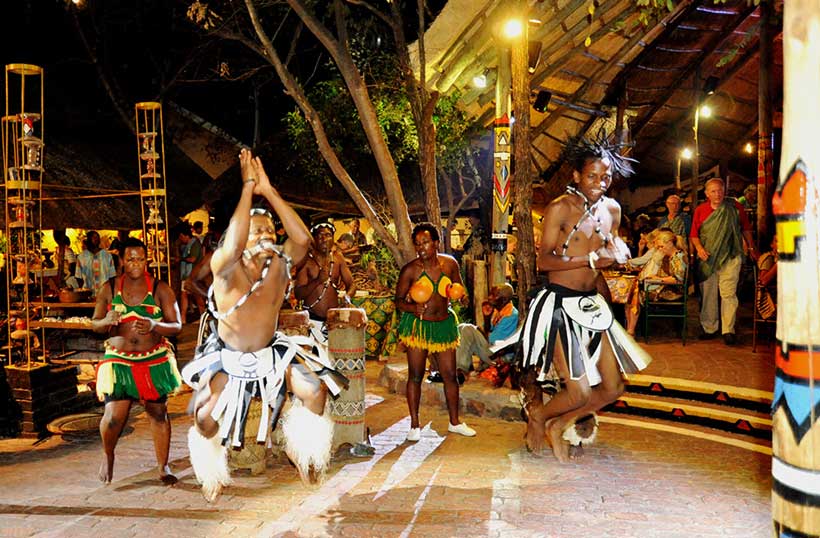 The African Union (AU), in partnership with Afrochampions, the pan-African business leadership network focused on regional integration and economic emancipation, has launched a virtual festival as part of the broadening of the "African Integration Day" celebration into a month-long commemoration of both AfCFTA commencement day (scheduled for July 1sy) and "African Integration Day" (July 7th). The festival enfolds the inaugural "Africa Integration Week" concept.
Background
African Integration Day was endorsed by African Heads of State to be observed on 7th July of every year. The "African Integration Day" became part of the AU's key flagship programmes to promote and amass broad support for the integration of African societies and economies.
The virtual festival, dubbed "The Boma of Africa" is a series of insightful convening to drive the "African Integration" agenda through a strategic high level engagement between the continental governance institutions, represented by the AU Commission, and the African private sector, represented by its strategic partner Afrochampions. This festival seeks to move beyond mere deliberations and delve deep into actions; actions that can inspire Africans to trailblaze in various fields such as science and technology, education and creative arts, as well as hone the region's talents for our common good.
The 2020 Boma of Africa is anchored on strong partnerships with the African Union, Afreximbank, Arab Bank for Economic Development in Africa (BADEA) and others to be announced subsequently. As part of the launch of The Boma of Africa, Afrochampions and its partners will be implementing four key innovative programmes between June and July 2020.
Creative Arts Challenge – Launch on June 12th
The "challenge" throws an invitation to all artists and creatives from across Africa to submit their daily artistic work across the categories of poetry, short story, animation/game, culinary art (recipe or short video guide), cartoons, short video, short audio, visual art, fashion, and craft) to the Africaboma website in the hopes of winning the grand prize or one of two consolation prizes, all sponsored by Africa's leading corporations. Entrants are to submit daily artistic work exploring these themes – African Unity is About Difference, African Science is Universal Science, Africa's Future is in its Past and Globalization is Africa's Friend.
There is an expectation that creatives will oppose or support the themes in their explorations in subtle and not so subtle ways. Applications for the Creative Arts Challenge are open until July 7th, 2020, and creatives may enter as many times and in as many categories as they wish. Besides the prizes, the best creative submissions shall be widely disseminated every day on the festival website and through the AU's media and publicity partners. There are no entry fees associated with this programme.
Inaugural Panel Discussion – July 1, 2020
This will be a series of virtual panel discussions with esteemed and distinguished leaders, former heads of states and experts in Africa. The panel discussion will centre on Africa trade, economic integration and growth in the context of post COVID-19 Pandemic: the road ahead.
The Grand Debates – July 3, 2020
This will be a series of productive discussions between selected eminent African individuals, heads of states, African economists debating on selected themes. These enlightening debates will be segmented into three sessions;
Inclusion ("To stop growing inequity, Africa must first heal its past")
Innovation ("To win at Science & Technology we must Africanize their essence")
Integration ("Bridging institutions matter more than building infrastructure in uniting Africa")
The selected thought leaders will be speaking for or against each of these aforementioned motions.
Africa Future Scenarios Challenge – July 4, 2020
This programme will convene the world's solutionists and futurists, while engaging in necessary conversations aimed at spearheading change and innovation. Afrochampions will select two reputable African universities to compete in painting a vision of Africa in 2063. Each university will have a different stance on four different carefully researched assumptions:
A. 2030 – Common Currency (Yes/No)
B. 2040 – Standing Army (Yes/No)
C. 2050 – Common Language (Yes/No)
D. 2060 – Common President + Parliament (Yes/No)
Showcase – July 5, 2020
This programme will showcase selected innovative projects that are working to accelerate the integration of African economies. It is also to launch the Africa Showcase Initiative and Africa Showcase Champions group, a partnership between The AU and Afrochampions, to periodically recognise institutions, projects and individuals working on concrete efforts to integrate Africa. Projects that will be showcased include the Essential Innovation & Design Accelerator (EIDA) and PanaBIOS, a secure, standardized, tamper-proof, transcontinental digital application suite for disease contagion monitoring, mass testing and infection traceability.
Biafra Sets the Alarm Clock at Midnight, Time to Wake Up
Over the years, high profiled politicians, academics and human rights groups have been talking about the armed attacks with its devastating effects on the economy in the Igbo-dominated South-Eastern States of the Federal Republic of Nigeria.
Nigeria gained its independence in October 1960. Since then it has strongly witnessed the sharp division of Nigeria into three regions – North, West and East – and this factor has further exacerbated the well-developed economic, political, and social differences among ethnic groups. The Igbo-dominated Eastern States have been struggling for peace and freedom necessary for development since the Civil War ended in 1970.
That was fought between the Government of Nigeria and the State of Biafra from July 1967 to January 1970. The Igbo leadership could no longer coexist with the Northern-dominated Federal Government. The Eastern River States are devastated, millions of the population deeply impoverished while resources remained untapped.
In this interview, for instance, Professor Nathaniel Aniekwu, Secretary at the Alaigho Development Foundation [ADF] in Nigeria, vehemently argues that 50 years after the civil war, the growing threats and frequent attacks by northern ethnic groups and the deepening pitfalls in the federal governance system have negatively affected the development of the Biafra. The Alaigho Development Foundation is a registered NGO with the key aims of addressing development issues in Igboland, and further fight for justice, civil rights and good governance in Nigeria.
How would you argue that 50years after the Civil War [1967 to 1970], growing threats and frequent attacks by ethnic groups have affected the development, particularly in the Eastern States of Nigeria?
It is not rocket science that capital [money] is a coward and therefore does not go where there is insecurity. The Biafra/Nigeria Civil war never really ended. What happened 50 years ago was a transition of the war from open shooting battles to economic strangulation war which has translated into asymmetric herdsmen/terrorist-based war.
The initial morphed face of the war started in 1970, and was aimed at strangulating the region through infrastructural/economic deprivation. The federal government policy of offering 20 pounds in return for any amount of wealth deposits an Igbo person had in the bank, especially in the face of the 3Rs [Reconciliation, Rehabilitation and Reconstruction] program of reestablishing the region was not accidental. This was quickly followed by the Nigeria Enterprises Promotion Decree of 1972, which had as one of its main objectives to promote Nigerian indigenous enterprises with a view to increasing indigenous equity participation in the national economy. We were supposed to acquire this equity with the balance of the 20 pounds after feeding.
The current phase of the war is the herdsmen/terrorist-based war, which is aimed at destroying our agricultural base and make us completely dependent and then overrun and take over our ancestral lands. These are all orchestrated by the same people who could not wipe us out on the battle fields. The world community continuously watches the large-scale atrocities committed in the country.
As long as these wars are going on, Nigeria cannot know peace and therefore no real progress. The Eastern region is totally out of the equation from the evidences of our realities. Any progress in the Eastern region must be home grown and organic. This is the real essence of the ADF's "Aku ruo'ulo" program. Only the desperate and degenerate Chinese will have the temerity to want to invest in Nigeria, but with conditions that makes it better for you to live without their investments.
How would you assess the overall economic development of the Biafra States?
The Biafra States are faring very well given the numerous and insurmountable challenges thrown at them. We have almost no federal presence in the region, no infrastructure, receive the least budget allocations and have the least representation in all the arms of the federal government. This is what has accounted for this current phase of the war. Ndigbo have indomitable spirits and cannot be rendered null and void economically, as long as they are alive.
The Government is, therefore, on their Plan C, which is physical annihilation and possessing their homelands. All economic indices show that in spite of the war against them, marginalization and exclusion from participation in the governance of Nigeria, the Biafra States continue to be very competitive and are very far from being worse off among the Nigerian States.
Do you think it could have been different if the Southeast or the River States were not under the administration of the Federal Government of Nigeria?
I don't think so, I know it. If they will let us be, even with all the deprivations and infrastructural neglect in place, Ndigbo will grow very quickly to become the go-to place for business. Our detractors know this much and that is what bothers them the most.
What are the economic potentials, especially for foreign investment?
The prognosis is very poor. Nobody goes for a swim in the desert. Only desperate investors still consider Nigeria as an investment destination for the earlier mentioned reasons. Although Nigeria is very richly endowed with natural and human resources, but it has quickly lost all its shining advantages. Moreover, whatever remains had been made in the past, has been squandered, especially as they seek to exclude Biafras from participation in political governance. They failed to deploy the appropriate resources, especially manpower, the broad-minded people who can guide and manage the development of the country, simply because most of them come from the Biafra States.
Under the current circumstances, how can the government make it easier to attract foreign investment to the region?
The bus has already left the station. The trust has been breached and the center cannot no longer hold. As a Christian, I believe that nothing is impossible with God. But we are not God. We have squandered a lot of goodwill, which all developmental programs required.
Frankly speaking, only a dedicated team of experts can possibly do a lot, if all the impediments on our paths are removed, the trust deficit reversed, religion seizes to be so dominant in our decision making process, the herdsmen/terrorists are reigned in, ethnicity seizes to be a criteria for appointments and recognitions.
Furthermore, if the ethnic nationalities will come together and decide on the form and degree of association they will have in a restructured Nigeria, and the level of authority that should reside at the center: if we shall confess and repent from our sins and seek forgiveness, then perhaps, we stand a chance of reversing the damage.
There are still a lot of challenges in achieving all that you have said above, but do you see any possibilities for national integration and a new leadership paradigm?
National integration is a very clear possibility, especially for The Biafra States. In fact, it is our only hope. Remember that Nigeria is made of many unwilling nations fused into the entity called Federal Republic of Nigeria (FRN). These nations have their inalienable right of association and with whomsoever they chose. These nations must choose their paths of integration.
For Ndigbo, not only that internal cohesion is imperative but also integrating in a union of the agreed is paramount. Leadership is very critical in attaining these objectives and this is where the paradigm shift is called for. Leadership must be looked from the point of view of the governed, at the micro-level of the society. A leadership that is organic and evolves from the people. Not a leadership foisted on the people by a band of degenerates.
Leadership paradigm shift is needed to look at the Igbo man as he is, what his essence is and then, try and appeal to that essence. Being republican in his core essence means that you cannot lead him the same way you lead the Yorubas nor Hausas. A leadership that achieves this will have a followership similar to what we had with Dr Nnamdi Azikiwe in the first republic or the followership General Odumegwu Ojukwu had during the war.
Note that the followership was so strong that during the war. Professor M. A. C. Odu and Ishiozo Mbu Amohuru went into the Nigerian territory, hijacked an aircraft and flew it down to Biafra. Such were the level of risks and sacrifices they could make. Please note carefully that when the same General Ojukwu joined the NPN upon his return from exile, Ndigbo unfollowed him, because he no longer represented their aspirations. That is the Igbo man. Seen from this perspective, the Igbo man is very easy to lead as long as you the leader is ready to be transparent and represent their aspirations.
Does that mean there are weaknesses in the Federal System of Governance?
I am usually very wary of stereotyping. By my professional training, I seek for solutions where there are problems. I do not believe in looking for problems to fit into pre-existing solutions. I don't really care too much what you call the system that works: federal system, unitary system, monarchical system, et cetera.
I don't know if there is anything wrong with the federal system, but problems can arise as a result of application of systems that are not suitable to the Nigerian environment. Obviously, the federal system of government is not working in Nigerian given the unique nature of the Nigerian political space. We must therefore return to the solution domain, seek long-term solutions that are organic [homegrown] and suitable to our environment.
What do you have to say about the next elections of the State Governors and the President?
I believe the forthcoming elections will be business as usual. There is nothing in the horizon that makes me think it will be different. The problems with election is part of the structuring problems bedeviling Nigeria, and unless Nigeria restructures, nothing will change. However, we are waiting when Nigeria will hit "Ground Zero", then restructuring will become inevitable.
Re-Negotiating Apartheid in 21st century's South Africa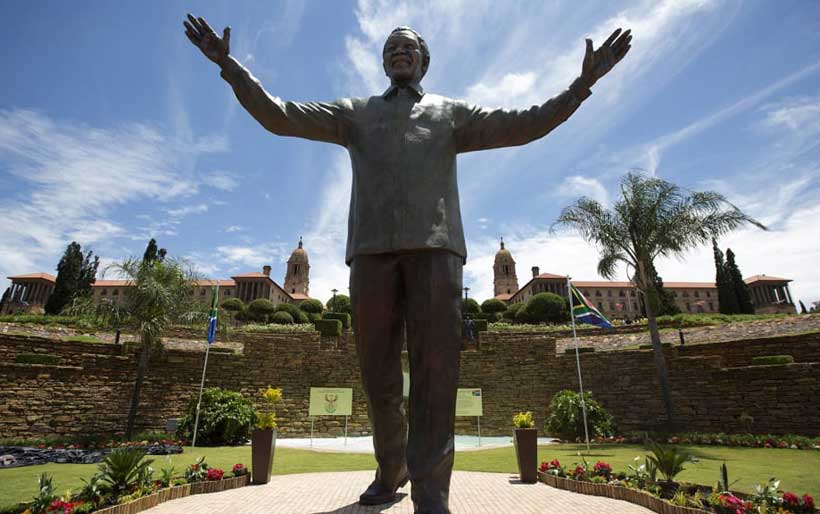 Introduction to the Idea of Apartheid
'Apartheid' or Apartness is the term used in Afrikaans and Dutch languages. It is the name given to separating people by Race, with reference to where you live, where you work, where you go to school, what mode of transport you use and where you die. This policy was introduced by the National Party (NP) in 1948 and it continued until 1994 when the 1st all-race elections were held. In the 1980s, the system of Apartheid was considered so entrenched that international observers predicted South Africa can't have a democratic polity without a civil war. But negotiations between ANC led by Nelson Mandela and NP led by De Klerk gave us a compromised solution with a truly democratic constitution. But Apartheid was not just for these 46 years as segregation of blacks from the whites existed ever since the Dutch 1st landed in South Africa in 1652.
The demography of South Africa is quite interesting as South Africa had 3/4th of Blacks, Africans, Colored and even Indians who were taken there for work and they settled there. The whites were a small minority who controlled all political power in pre-Democratic South Africa and enjoyed considerable economic success. These whites were Dutch descended Afrikaners and the British descended English speakers. The history also plays a part in making South Africa a region of Apartheid as this mere refueling and trading post at Cape of Good Hope of the Dutch and British will soon become the richest region of Africa. Diamonds were discovered at Kimberly and world's largest Gold reserves were discovered near Johannesburg. A combination of factors like diversity, longevity, power and wealth created the factors which led to the inception of Apartheid.
The causes of Apartheid are of two types-Real & Immediate causes. The Real cause was white business owners wanted to make sure they make unparalleled profits by using a massive lowly paid African workforce. White settlers wanted protection from competition in jobs and businesses from African workers and producers. This elaborate system helped them to preserve their lead. The Immediate cause of the war needs to be understood in the context of the 2nd World War. South Africa manufacturing sectors and factories boomed in this period. White males were predominantly working for the military and so factories needed to be staffed with women and African male workers in even semi-skilled and skilled jobs. These skilled jobs were denied to them until the 2nd world war and hence the white electorate was getting skeptical about increased black competition for jobs. Secondly, in War times Police and internal law enforcement agencies could not regulate passes of Africans and regulate their movement in the cities. So Racial lines between the white and black started getting blurred. Thirdly, Whites were outnumbered in the cities for the 1st time in the history of South Africa. The rural populace started migrating to the cities due to increased job opportunities, aspirations of a better future and as famines hit the countryside. Fourthly, African workers working in the industries increased by 70% at this time and the number of women workers increased by 50%. After the 2nd world war, Africans constituted 50% of the industrial workforce for the 1st time in the country's history. This was looked like a threat by the white populace. Fifthly, ANC started becoming very militant in this period as they decided that their days of pleas, prayers and petitions were over as their dialogue and faith in the British crown did not bring any credible results. They decided to shift to radical methods to give wings to their aspirations.
The immediate causes were viewed as threats by the white populace so both the UP (United Party) and NP campaigned for solving the problems of blacks. The Nationalist Party won the elections in 1948 in spite of the fact they won fewer votes due to a constitutional provision of greater rural representation. They found a legislative route to drive through reforms by announcing Influx control in South Africa. Apartheid was described to the world as a social experiment to build a new model. It was designed to fulfil the tripartite objectives of NP which are Economic Growth, maintenance of white supremacy and reduction of African protests.
How Apartheid was implemented
The NP felt their mandate as a call for 'white supremacy now and always' and started building an intricate system by a complex mixture of laws where everything in the lives of South Africans were determined by Race. The country became a police state for most of the populace and the mechanisms of laws were truly breathtaking. We will look at some of them to get a fair idea about this arrangement.
The Population Registration Act, 1950 which provided the crux of all subsequent legislation as it divided the people into White, Colored, Natives (Bantu) and Indians. The massive population registrar was created for everyone and identity cards were issued with the assigned race of the individual. This was the bedrock legislation laying down a rigid racial classification and identification mechanism which will govern your access to rights and legal remedies. The Abolition of Passes and Coordination of Documents Act of 1952 was created to standardize the requirement of passes for Africans. Regional Pass documents which were known as Reference books were made mandatory to be carried by everyone in person at all times. The Prohibition of Mixed Marriages Act, 1949 prohibited marriages between whites and other communities. The Immortality Act of 1950 banned Sexual relations between Whites and other communities. The Group Areas Act, 1950 gave the government the power to regulate land ownership and occupations on the basis of race. It gave the government all the necessary ammunition needed to divide all of South Africa. The Reservation of Separate Amenities Act, 1953 stated all races should have separate public facilities like toilets, parks and beaches and the infamous Apartheid Signboards were erected under this act. The Native labour Act, 1953 banned trade Unions for labourers and their Right to Strike.
The most dangerous piece of legislation was The Bantu Education Act of 1953 which had long-term devastating consequences on the future of South Africans. The idea was to teach Africans their Cultural Heritage and give them the necessary skill sets as per their opportunities in life. The school curriculum was tailor-made to fit the demands of economic life for only Africans in South Africa. The objectives of Bantu education was to provide some skills for Africans to make them effective instruments in the labour markets. Secondly, it aimed to solve problems of poverty and unemployment as unemployed black youths were becoming militant and espousing violence on the streets. Thirdly, this system they hoped will make the Africans hate their own cultures and regard the Europeans as prophets to save them barbaric cultures. They will be true symbols of "Black Skin with White Masks. "The consequences of Bantu Education were as follows. At first, Bantu education institutionalized Apartheid culture and ideology and formalized myopic curriculum, unqualified teachers and resources hungry schools for Africans. Secondly, Instructions in Mother Tongues had two impacts as when they reached higher classes
a)They could not understand mathematical and other technical aspects due to poor grip on English Languages.
b)South Africa is a diverse country with multiple mother tongues so instructions in mother tongues helped in exposing ethnic fault lines between these communities.
The most painful aspect of Bantu Education is it turned out to be an instrument of oppression instead of its emancipatory abilities.
The 21st Century South Africa
"Never, never and never again shall it be that this beautiful land will again experience the oppression of one by another and suffer the indignity of being the skunk of the world. Let Freedom Reign. The Sun shall never set on so glorious a human achievement."-Nelson Mandela's Inauguration speech in 1994
These were the words of Nelson Mandela, the 1st Black President of South Africa. When South Africa truly elected in a truly democratic election. The country was brimming with optimism at this time and everyone looked forward with hope towards a glorious future. It has been more than 25 years since that time but the country remains deeply segregated.
The Apartheid Era segregation of cities continues as all the major cities have most prime locations occupied by the Whites as the government could not re-distribute land as per the negotiated settlement which ANC & Nationalist Party had decided in the 1990s. All the prime locations of Johannesburg, Pretoria, Cape Town, and Durban are still occupied by the minority whites. They make up the top 5% or most rich people in the populace and the areas they live have all best houses, best amenities, best hospitals and facilities which can happily be compared with any western European countries. If you move outside, you see millions of people living in makeshift camps even without the bare minimum facilities. Khayelitsha in Cape Town is the home of the biggest informal settlements and is a fast-growing city with a population of over 1 million. But as most people live outside the city in shabby conditions the unemployment rates are 50% and the crime rates are very high.
The World Bank Report (May 2018) also testifies the fact South Africa remains the most economically unequal country in the world. The Nelson Mandela introduced RDP (Reconstruction & Development Program) is the biggest state-led Housing Development project in the world. It has seen more than 3.6 million new homes built free of charge for people having annual income less than 3500 Rand (£200). But RDP Program has certain demerits like reinforcing spatial apartheid as these houses were constructed outside the cities where the Africans already lived. These zones were de-linked from the core areas of the cities through Apartheid era natural and artificial barriers. Secondly, RDP houses are allotted after a painful waiting period of 10-15 years if you are not well connected to the government. Thirdly, RDP houses are single-storied arranged in boring repetitive rows and the inhabitants are forbidden from engaging in Trade from those flats. Fourthly, as these houses are built fast and cheaply sometimes they even fall down and they look a lot like open-air prisons.
The education sector was badly affected by Bantu education System and even in a post-Apartheid South Africa, the impacts continue to haunt them. Many Non-white South Africans have to pay the black tax which means supporting their unemployed parents, grandparents and paying fees for their siblings. This decreases their abilities to dream larger goals in life.An OECD's Report showed that after six years of schooling, 27% of black South African students still could not read.
Corruption: – Corruption has been a huge factor for South Africa as Jacob Zuma presidency was tainted with the ugly marks of corruption. World Bank reports declared South Africa as the most corrupt country in the world in 2018.
Indicators:-The Official unemployment rate is around 28% and most of the wealth is concentrated in the hands of the whites. 10% of the white population owns 90% of the national wealth and 80% of the black South Africans owns nothing at all. But the number of Black Asian and mixed-race millionaires increased by leaps and bounds to 17300 as per New World Wealth consultancy firm. But all of them had one thing in common which is lucrative ties with the government. The number of the Black middle class has also proliferated to 4.2 million as according to estimates from the 'University of Cape Town.'14% of the Populace of South Africa still lives in informal settlements and the backlog of RDP houses have reached 2.1 million in 2018.
Entrepreneurship:-More Business firms are closing down than opening as per estimates of London Business School and only 2.5% of firms have been established in 3.5 years. The odds of being a black entrepreneur are not in your favour.
HIV:-South Africa's 19% of the population is infected by HIV. Thabo Mbeki's government (1999-2008) was the complete denials government who refused to believe South Africa's HIV rates and even went to an extent to ban antiretroviral drugs which pushed thousands of South Africans towards death. The situation has improved after Mbeki with efforts of the Ministry of Health and NGOs like Treatment for Action. But more needs to be done to address the social cause of the disease.
Poverty & Underdevelopment:-The National debt has ballooned seven times since 1994.ANC development plans reinforced the rural-urban divide by focusing on development in urban spaces.
Land Control:-So Nelson Mandela tried to redistribute land by using the 'Willing-Seller and willing buyer model'. This model failed miserably as only 10% of the white-owned land could be returned back to the black farmers'. This even creates problems for black entrepreneurs as they have very less property to procure loans by using the property as collateral. White Farmers control an estimated 73% of the farmlands today. South Africa could not implement any radical policies to mitigate rural poverty by redistributing lands without compensation due to fear spooking markets, down-gradation from international credit agencies and pressure from the USA.
The Way Forward-Towards a Bright Future for the Rainbow Nation
"Mandela may have postponed Revolution but for how much longer is the question."-Henrich Wolff, a local architect of South Africa
South Africa's problems have been created by more than 300 years of systematic Racism and historical injustice on behalf of the blacks. But some policy decisions, the current style of governance and normalization of corruption which are post-1994 phenomenon have sought to take the country backwards by a few decades. South Africa is a unique case in point where we cannot implement a one size fits all policy as Whites and Non-whites have stark inequalities. So we need to develop a model which helps in achieving equity.
Some Improvements which can be implemented to make South Africa an egalitarian society are:-
At first, Affordable Housing solutions can be game-changer and Johannesburg has already started implementing it. In this scheme, private developers are legally bound to reserve 30% of their houses and provide them at affordable rates. This will help in making the city inclusive and breaking the Spatial apartheid of the cities. Secondly, RDP needs to plan and then implemented.RDP needs to convert into a smart city project where houses will be better organized properly with more commercial spaces. The government has to increase incentives for living at the RDP houses. Thirdly, informal settlements need to be made more livable by using various projects like VPUU (Violence Prevention through Urban Upgrading program). This project which is being implemented in Cape Town can really help in improving basic minimum infrastructure, lowering crime rates. This project uses community-based participation to improve streets and places. Fourthly, the government has to bold policy measures by implementing land ceiling acts. This needs to be done in a much-planned manner to avoid Zimbabwe's case of giving farmlands to farmers without necessary knowhow of commercial farming. Fifthly, the government needs to scrap the PIA (Protection of Information) Act and bring more robust legislation to increase transparency and accountability of the government. Sixthly, the government needs to improve health and education indicators of the populace by aggressively spending on these two sectors. These sectors demand a bit of patience and perseverance as significant development takes time but they are very important in propelling South African economy and improving human development parameters. A consultancy firm can be engaged to give properly focused ideas of governance intervention at the specific levels and here South Africa can learn from the Government of Haryana's 'Saksham Haryana' Program. Seventhly, the government of South Africa needs to develop a dual-track strategy to deal with HIV which will have to look at both the social and medical causes of the epidemic. Eighthly, the government needs to abolish private militias (Police) which the rich use for their protection and enforce uniform policing's standards across the country.
Whenever a small developing country starts treading on the path of development it faces numerous challenges on its way to fulfilling the mammoth aspirations of its population. South Africa is a unique case as it has suffered from systematic repression and oppression and hence the government needs to put greater efforts to make country livable, human and more inclusive for all.