Will the real Pakistan stand up, please?
Two headlines this month beg the question US officials have been grappling with for more than a decade: Will the real Pakistan stand up, please?
Pakistan's The News reported that the government had designated Islamabad as a pilot project to regulate Friday prayer sermons in the city's 1,003 mosques, of which only 86 are state-controlled, in a bid to curb hate speech, extremism and demonization of religions and communities.
The project is modelled on procedures in Saudi Arabia, the United Arab Emirates and Egypt that are primarily intended to exert political control. The Islamabad project is in part designed to counter mounting criticism by the Trump administration, which has suspended funding to Pakistan, as well as growing unease in China over what Pakistani militancy could mean for its massive investment in the country.
It is also intended to support Pakistani efforts to evade blacklisting by the Financial Action Task Force (FATF), a 37-member inter-governmental agency that polices adherence to anti-money laundering and funding of political violence measures.
The government has drawn up a list of 44 subjects on which prayer leaders should focus in their sermons. They include women rights; Muslim unity; Islamic principles of trade, cleanliness and health; concepts of an Islamic state; the importance of hard work, tolerance, and honesty; and the notion of the finality of the Prophet Mohammed.
The belief that Mohammed was the last prophet or Khatm-e-Nabuwwat is core to Muslim faith. Yet, it has allowed Sunni Muslim ultra-conservatives and others to whip up popular emotion in pursuit of political objectives, nowhere more so than In Pakistan where a draconic anti-blasphemy law has aided and abetted them.
The military late last year mediated an end to a weeks-long blockade of a main artery leading into Islamabad that disrupted traffic in multiple cities to protest a perceived softening of the government's adherence to Islam in a proposed piece of legislation. The protesters successfully called for the resignation of the justice minister for failing to refer to Prophet Mohammad in a constitutional bill.
The second headline reported that Islamabad High Court judge Shaukat Aziz Siddiqui demanded in a ruling that parliament "take measures which can completely terminate those who scar (the belief in Khatm-e-Nabuwwat)."
Justice Siddiqui sits on the bench of a courthouse that last year had graffiti in a corridor demanding that blasphemers be beheaded. Mr. Siddiqui, who has defined blasphemers as terrorists, was ruling in a case brought before him by some of the protesters who had blockaded traffic that would effectively bar from public service Ahmadis, a sect considered heretic by orthodox Muslims because it views its 19th century founder, Mirza Ghulam Ahmad, as a prophet.
Pressured by Saudi Arabia, Pakistan in 1974 excommunicated Ahmadis in a constitutional amendment that enshrined the principle of Khatm-e-Nabuwwat as integral to the Islamic faith. Pakistani President Zia ul-Haq criminalized Ahmadi practices a decade later by barring Ahmadis from "posing as Muslims" or using Islamic titles, greetings, scriptures or calls to prayer.
Mr. Siddiqui's ruling appeared to contradict the government's effort to get a grip on expressions of Sunni Muslim supremacism that amount to hate speech and discrimination of the other in a country in which extremism has been fuelled by intolerant, anti-pluralistic views.
The ruling, despite paying lip service to constitutional guarantees of "complete religious freedom, including all the basic rights of the minorities (Non-Muslims)" and the state's obligation to "protect their life, wealth, property, dignity and protect their assets as citizens of Pakistan," spotlights contradictions in the constitution.
On the one hand, the constitution recognizes the principle of Khatm-e-Nabuwwat. On the other, article 20 enshrines the notion of freedom of religion while article 27 bans discrimination in recruitment for public office.
Without explicitly identifying Ahmadis, Mr. Siddiqui said it was "alarming" that "one of the minorities" was "often mistaken for being Muslims" due to their names and general attire. He warned that this "can lead them to gain access to dignified and sensitive posts, along with benefits."
Human rights activists and lawyers have called for the ruling to be challenged in the Supreme Court. "This is clear hate speech. What is the judge asking them to be terminated from? Their jobs? Doesn't that take away their basic right to life and dignity?" said lawyer and human rights activist Jibran Nasir.
The plaintiffs in Mr. Siddiqui's case were supporters of Tehreek Labbaik Pakistan (TPL), a political front for Tehreek Labbaik Ya Rasool Allah (TLR), which glorifies Mumtaz Qadri, who was executed in 2016 for killing Punjab governor Salman Taseer because of his opposition to Pakistan's blasphemy law.
Tens of thousands attended Mr. Qadri's funeral and his supporters have built a well-frequented shrine to honour him in his home town. Lawyers associated with TPL have instigated multiple blasphemy cases in Pakistani courts.
The Lahore-based Centre for Social Justice estimated that at least 1,472 people have been charged with blasphemy 1987 and 2016. Of the 730 Muslims charged, 501 were Ahmadis.
Activists and scholars argue that a rollback of the country's blasphemy law which applies the death sentence to those convicted is a requirement if Pakistan is serious about combatting extremism. A study by political scientist Nilay Saiya of 51 Muslim majority countries concluded that those that enforced ant-blasphemy laws were more susceptible to political violence.
"Both the concept of blasphemy and the prescription of any sort of punishment for its occurrence stand contrary to the Qu'ran… The modern invocation of religious defamation laws stems from political leaders in Muslim-majority states…who have exploited such laws as a crafty way to use religion for political purposes including inflaming religious sensibilities, silencing criticism of the regime, generating patriotism, fostering national cohesion, co-opting Islamic supporters, and undercutting detractors," Mr. Saiya said.
Mr. Saiya argued that blasphemy laws encourage militants to attack with impunity individuals, homes, places of worship, and businesses of those believed to be blasphemers in the knowledge that the state will turn a blind eye to their actions.
"Violent non-state actors thus feel empowered to commit acts of terrorism with little or no fear of governmental reprisal because blasphemy laws, in effect, lend the authority of the state to religious figures and reinforce extreme views. Rather than control the forces of extremism, blasphemy laws appease and encourage them. The result, expectedly, is that states that attempt to curry favour with radicals embolden them to take matters into their own hands; eventually such countries fall prey to violence carried out by those same radicals," Mr. Saiya said.
"The vagueness of the (Pakistani) language concerning blasphemy allowed radicals to interpret the code in very loose ways and open-endedly persecute those believed to be guilty of defiling, in any way, 'the sacred name of the Holy Prophet Muhammad'… Pakistan's blasphemy law thus opened the floodgate for extremism and terrorism which the government was unable to subsequently control," Mr. Saiya added.
Given Mr. Saiya's analysis, both headlines represent Pakistan. The problem, however, is that the Pakistan that wants to reign in supremacism, hate speech and extremism has little chance of succeeding with out far-reaching political and legal change that would uproot the vested interests of the Pakistan that sees religious and political militancy as a useful tool.
That may be a step too far for those interests even if they recognize a need to be seen to be advocating change with band-aid solutions like trying to control Friday prayer sermons.
US geopolitical interests offer Iran sanctions loophole amid mounting tension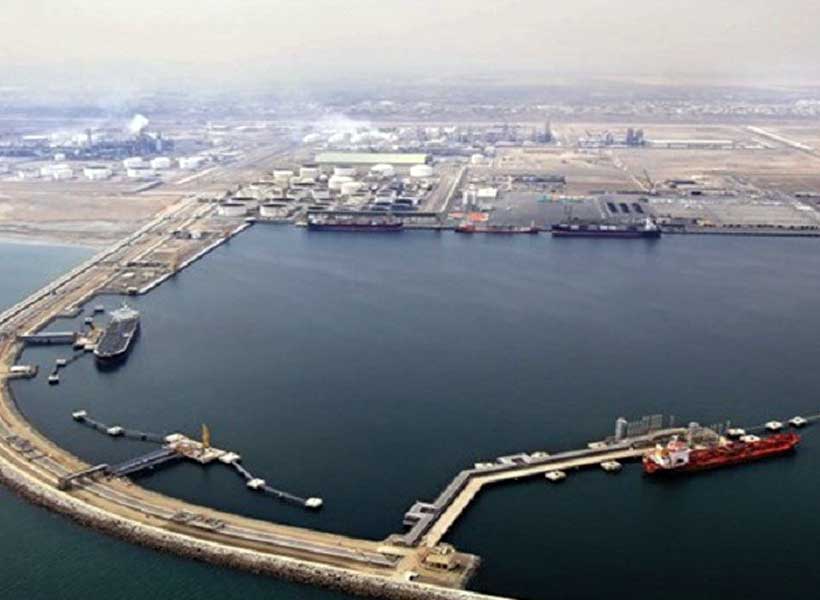 The Indian-backed Iranian port of Chabahar has emerged as a major loophole in a tightening military and economic noose and ever harsher US sanctions that President Donald J. Trump, reluctant to be sucked into yet another war, sees as the best way to either force Tehran to its knees or achieve regime change.
Alice Wells, the State Department's assistant secretary for South and Central Asia, said during a meeting with Afghan foreign minister Salahuddin Rabbani that Chabahar had been exempted at Afghanistan's request.
The State Department said earlier that the exemption was granted because it was related to "reconstruction assistance and economic development for Afghanistan, which includes the development and operation of Chabahar Port."
US officials said privately that the exemption was also a nod to India that sees Chabahar as vital for the expansion of its trade with Afghanistan and Central Asian republics.
They said it was moreover an anti-dote to the Chinese backed port of Gwadar just 70 kilometres down the Arabian Sea coast in the troubled neighbouring Pakistani province of Balochistan.
That may be a long shot, certainly as long as India like much of the rest of the world is restricted by the US sanctions in its economic and commercial dealings with Iran.
The exemption comes however as Chinese security concerns in Balochistan as well as Pakistan at large are mounting.
China's massive US$45 billion plus Belt and Road-related infrastructure investment in Pakistan with Gwadar and Balochistan at its core has become a prime target for nationalist insurgents that has officials in Beijing worried. It has also reinforced long-standing doubts in some circles in Beijing about the viability of the project.
Dubbed the China Pakistan Economic Corridor or CPEC, China sees the project, involving a network of roads, railways and pipelines that would link Gwadar to China's troubled north-western province of Xinjiang as a key economic component of its brutal effort to Sincize the strategic region's Turkic Muslim population.
"China, you came here (Balochistan) without our consent, supported our enemies, helped the Pakistani military in wiping our villages. But now it's our time… Baloch Liberation Army (BLA) guarantees you that CPEC will fail miserably on the Baloch land. Balochistan will be a graveyard for your expansionist motives," a commander of the BLA's Majeed Brigade said in a video message released a week after militants stormed a hilltop, highly secured luxury hotel in Gwadar, killing five people.
The BLA claimed a month earlier responsibility for an attack on a convoy on a highway leading out of Gwadar in which 14 Pakistani military personnel died and an assault last year on the Chinese consulate in Karachi.
The attacks and threats have prompted Chinese sceptics of China's massive investment in Pakistan to express their doubts more publicly.
"Gwadar wants to be in the shipping business, but it has failed to do so. Pakistan's economy is not very good, and this port has become very wasteful … under these circumstances, including with the hotel attack, how can China conduct its business? The roads and traffic cannot even be maintained," said Beijing-based military analyst Zhou Chenming.
While many in Pakistan believe that the BLA enjoys Iranian support and Iranians are convinced that Pakistan enables shadowy Islamic militants who have claimed responsibility for a rare suicide bombing in December in Chabahar and attacks on Revolutionary Guards elsewhere in the Iranian province of Sistan and Balochistan, fact of the matter is that both countries are vulnerable to Baloch insurgents.
The situation on both sides of the Iranian-Pakistani border is complicated by suspicions that the violence also has links to the rivalry between Iran and Saudi Arabia and that the Baloch provinces of Pakistan and Iran could become a stage for a proxy war.
Amid reports that China has reached out to Baloch nationalist leaders in exile, Pakistani security analyst Muhammad Amir Rana cautioned that the exiles may no longer be in control.
"The new leadership of the Baloch insurgency largely hails from the educated middle class with urban backgrounds and is not hiding in Europe; therefore, it does not face the sort of constraints that exiled Baloch leaders do vis-à-vis Iran," Mr. Rana said.
Mr. Rana noted that Iran's influence in Pakistani Balochistan was visible in oil smuggled across the border, Iranian products in grocery shops and the supply of electricity to the coastal strip of Makran that includes Gwadar.
"For Pakistan, the security cost of CPEC is increasing which could frustrate the Chinese as well as foreign and local investors," Mr. Rana warned.
For now, China confronts a more serious challenge in Gwadar, Balochistan as well as other parts of Pakistan that are struggling with un-related incidents of political violence compared to India and Chabahar.
That could change if the Saudi Iranian component of the low level Baloch insurgency spins out of control with the escalating stand-off between the United States and Iran.
Iran appears to have pinned its hopes that Chabahar will be shielded from the impact of regional tensions on the perceived US geopolitical need to protect India's interest in Afghanistan and Central Asia.
Said Pir Mohammad Mollazeh, an Iranian Afghanistan and Central Asia scholar: "US long-term geopolitical interests, due to the lack of relations with Iran, require India to maintain its position in the region and protect India as a partner in Central Asia… Chabahar port is considered to be a very important and strategic which is an opportunity for our country to enable Iran to reduce its sanctions by means of economic exchanges in Chabahar."
Pointless Colonial Massacres and Post-Colonial Wars and Killings on the Indian Subcontinent
Two colonial mass killings from the twentieth century are always remembered: The Qissa Khwani Bazaar massacre on April 23, 1930 in Peshawar (then India, now in Pakistan) was the result of peaceful demonstrations protesting the arrest of Khan Abdul Ghaffar Khan who had called for a nonviolent movement of 'patience and righteousness.' Authorities nervous at the size of the crowds called in the military. The local Garhwal Rifles refused an order to fire. A special city disturbance column and four armored cars were sent for; they did not. The number of dead vary with the source ranging from 20 to 400. Whatever the figures, the incident legitimized the protest movement and creating a new Gandhi of the northwest in Ghaffar Khan.
Pakistan since independence has had insurgencies — in the Northwest where Peshawar is located,in Baluchistan (ongoing) and, the worst of all in its eastern half in 1971 that led to the birth of Bangladesh. Estimates of casualties range from 300,000 to 3 million.
This year is the centenary of the notorious Jallianwalla Bagh massacre in Amritsar. April 13, 1919 was the day of Baisakhi, a major Sikh festival, so people had come to the holy city from surrounding Punjab villages and gathered to listen to speakers. They were also unhappy with the deportation of independence leaders Dr. Saifuddinn Kitchlew and Dr. Satya Pal out of state to Dharamsala. The protesters were mostly Sikh, the leaders being deported a Muslim and a Hindu, and India then secular in the minds of the people.
Brig-General Reginald Dyer the local commander had banned all meetings. To him the crowd gathering in the Bagh was a challenge to authority. He took a contingent of Gurkha troops and proceeded forthwith to disperse what to him was an illegal assembly. It is worth noting that Nepali Gurkhas are alien to the area, speak a different language, and look more like Tibetans. The force took up positions on a raised bank at the main entrance and were ordered to fire on the unarmed crowd. People tried to flee toward the other exits and in the stampede some were trampled. Yet the firing continued for an incomprehensible ten whole minutes using up 1650 rounds and leaving hundreds dead and over a thousand wounded.
No respite for the Sikhs despite their anti-Muslim stance during the 1947 partition. In 1984 following Indira Gandhi's assassination by a Sikh bodyguard — itself a result of her military response killing Sikh religious zealots occupying the Amritsar Golden Temple — riots broke out. An estimated 8000-17,000 Sikhs were killed in Delhi and Haryana. The connivance of the Delhi police and the Congress party has long been suspected, and Human Rights Watch has complained of no prosecution for the killings. Ditto for the perpetrators of the Muslim pogrom in Gujarat during Narendra Modi's rule.
While the callousness of the Qissa Khwani Bazaar and Jallianwalla Bagh incidents horrifies, the number killed pales in comparison to what has happened since independence. Within months of freedom, India invaded the independent principality of Hyderabad, allied to the British since the 18th century. An estimated 200,000 people were killed and many fled to Pakistan.
It also invaded, occupied (1973) and then annexed Sikkim in 1975, a Himalayan foothill monarchy since 1642. The suppressed independence movement in neighboring Assam and the Northeast and other ongoing insurgencies across at least a quarter of India continue.
In Kashmir, a decades long struggle for some kind of autonomy has cost tens of thousands of lives. Estimates vary from 40 to 80 thousand. Some Indians have a conscience: Long critical of India's stance, the Booker Prize winning novelist and peace activist Arundhati Roy has called the Modi government 'reckless' in its policy there.
The Muslim minority in India appears to be intimidated and abused. A recent feature story on Chamanganj, a Muslim neighborhood in Kanpur, illuminates the distress and discrimination experienced by Muslims. The Congress candidate never visits; the BJP candidate shows up hoping to capture some votes but his party's policy is notoriously anti-Muslim.
The violence against Christians is also on the rise. Opendoorsusa.org reports over 12,000 incidents last year, while the number of churches attacked rose dramatically from 34 to 98. It has now become the 10th most dangerous country in the world for Christians on the 2019 World Watch List.
A secular India, the pride of Indian independence leader and its first prime minister Jawaharlal Nehru, is under threat. In its place, a muscular Hindu nationalist agenda enforced by goons from nationalist organizations has been labeled "saffron terror". The Hudson Institute called these attacks "not inchoate mob violence, triggered by … insult; rather they involved careful planning by organized Hindu extremists …"
The record is surprising yet evident: Independent India has killed hundreds of times more people than the Dyer atrocity, and the present-day Indian subcontinent is becoming a noticeable contrast to the relatively secular country of 1919. In India itself, the Modi government and its affiliates by encouraging Hindu nationalism must shoulder the blame.
The Durand Line is a 2,200-kilometre debated border between Pakistan and Afghanistan. It was set up in 1893 between Sir Mortimer Durand, a British negotiator and respectful hireling of the British Raj, and Abdur Rahman Khan, the Afghan Amir, to settle the constrain of their individual circles of impact and make stride discretionary relations and exchange between the two nations. Afghanistan was considered by the British as a free state at the time, in spite of the fact that the British controlled its remote issues and discretionary relations. The single-page assertion, dated 12 November 1893, contains seven brief articles, counting a commitment not to work out obstructions past the Durand Line.
A joint British-Afghan boundary overview took put beginning from 1894, covering a few 1,300 km of the border. Built up towards the near of the British-Russian "Great Game", the coming about line set up Afghanistan as a buffer zone between British and Russian interface within the locale.
The line, as somewhat adjusted by the Anglo-Afghan Settlement of 1919, was acquired by Pakistan in 1947, taking after its independence. The forced Durand Line cuts through the Pashtun tribal ranges and assist south through the Balochistan locale, politically partitioning ethnic Pashtuns, as well as the Baloch and other ethnic bunches, who live on both sides of the border. It demarcates Khyber Pakhtunkhwa, Balochistan and Gilgit-Baltistan of northern and western Pakistan from the northeastern and southern areas of Afghanistan.
From a geopolitical and geostrategic viewpoint, it has been depicted as one of the foremost unsafe borders within the world. Although Pakistan recognized the Durand Line as an international border, it remains to a great extent unrecognized by Afghanistan. In 2017, in the midst of cross-border pressures, previous Afghan President Hamid Karzai said that Afghanistan will "never perceive" the Durand Line as the international border between the two countries.
The Durand line remains a bone of contention between the two nations and a primary reason why Afghanistan and Pakistan have yet failed to establish cordial relations. Afghanistan claims a chunk of the KPK and Balochistan provinces of Pakistan on the basis that it was acceded to Pakistan, though it was originally a part of Afghanistan, with people dwelling on each sides having the same culture, language and way of life etc.
What is very clear is that relations between the two states have been tinged with hostility ever since Pakistan became an independent state in 1947. There are mainly two interrelated, historical reasons for this: the problem of the "Durand Line" — the shared but disputed border of the two countries; and Afghan support for the "Pakhtoonistan" movement in Pakistan's North West Frontier Province (NWFP)
The questions is answered by both nations with a bias towards their respective national interest in mind, both Pakistan and Afghanistan claiming areas divided by the Durand line as their legitimate part.
Major accusations of Afghanistan over the Durand line are: its legitimacy period has terminated; it was in the original agreement between the British and the Afghans claimed its validity only for 100 years, which has expired. Nevertheless, neither Afghan government, nor the foremost dynamic advocates of this see have ever displayed any plain instrument demonstrating their claim. Nor do we discover, upon looking at the pertinent archives, i.e. the Durand Line assertion and the rest of the records confirmed until 1896 by the individual committees for assurance and boundary of the British-Afghan border, any arrangement confining the term of the understanding to 100 year time. It is undoubtedly a riddle how this supposition might spread over the nation without being addressed at all.
Another claim of Afghanistan in the de-legitimizing the boarded is that the assertions relating to it collapsed when the British exchanged powers to Pakistan. The agreement was done with British India and not with Pakistan. This was a main reason that Afghanistan was one of the very few countries that opposed the addition of Pakistan in the UN- since it alleged it of illegally annexing Afghanistan's territory.
One more accusation to not accept the boarder comes as the understandings were persuasively forced upon Afghanistan-it is ethically unmerited- is certainly an issue worth encourage talk and contention. In any case, whereas one may concede the dispute to be fair and genuine, it remains deficiently to refute the status of the Durand Line as an international border between Afghanistan and Pakistan. The Durand Line understanding of 1893 isn't the sole point of reference in border assessment. At slightest other four assertions (of 1905, 1919, 1921 and 1930), which had the assent of both sides, must be counseled. Clearly, Afghanistan cannot claim that all of the afterward four assertions were concluded in a coercive environment, particularly the Kabul 1921 understanding for foundation of neighborly commercial relations, which not as it were marked but approved in 1922, and beneath which disobedience was traded by the agents of both states in Kabul.
The boarder is not rejected by any other party of the world except Afghanistan itself, making the Afghan case further weakened.
No matter how much Afghanistan retaliates over this matter, the Durand line is widely accepted as an international boarder and the afghan claim will likely not bear fruit. The Afghans should rather hold the British accountable for the "so said" unfair distribution and not Pakistan, since Pakistan did not decide into this matter at all but was a decision purely made between the Afghans and the British- rather battle the British towards their claim and not make this a political issue more than a legitimate claim.