Republic of Korea donates ICT equipment to 20 pilot schools in Zimbabwe
As part of a regional cooperation project between the Republic of Korea, UNESCO, Mozambique, Rwanda and Zimbabwe, the Ambassador of the Republic of Korea to Zimbabwe, His Excellency Cho Jaichel and the UNESCO Regional Director for Southern Africa, Professor Hubert Gijzen handed over Information Communication Technology (ICT) equipment worth US$300,000 to Zimbabwe's Minister of Primary and Secondary Education, Professor Paul Mavima to benefit 20 schools in the country.
The handing-over ceremony was hosted by King George VI Memorial School in Bulawayo. The equipment will be used to pilot an e-school model in 20 Zimbabwean schools including two special needs schools.
The conceptualized e-school model is based on four pillars: infrastructure (availability of ICT tools), electronic resources (emphasis on Open Education Resources), capacity building (developing capacities of teachers), and sustainability (monitoring, evaluation accountability and learning for successful implementation of educational technology projects).
440 teachers have since been trained on the pedagogical use of ICT. The equipment was handed over as infrastructure to support teaching and learning at the selected 20 pilot schools.
High-level representatives from the Ministry of Primary and Secondary Education, Ministry of Higher and Tertiary Education, Science and Technology Development, Ministry of ICT and Cyber Security, the Embassy of Republic of Korea in Zimbabwe, UNESCO, and the Zimbabwe National Commission for UNESCO attended the event. Teachers from the beneficiary schools, the community, education partners, the media and students of King George VI Memorial School also graced the occasion.
In his keynote address, Professor Mavima thanked the Republic of Korea for the generous support and noted that the equipment fits seamlessly with the government's ambitious e-schools programme where all learning institutions in the country will have 100 percent access to computers, internet connectivity and electricity in the next five years.
"In line with the new curriculum, we are doing everything within our power to enhance the deployment of ICTs in our schools. We aim to achieve 100 percent deployment of ICTs to our schools within the next five years," said Professor Mavima.
The Ambassador of the Republic of Korea to Zimbabwe, His Excellency Cho Jaichel said Korea was committed to assisting Zimbabwe to come up with its own ICT embedded education policy. He added that the project will go a long way in creating a better educational environment in the schools.
Addressing the same gathering, UNESCO Regional Office for Southern Africa, Director and Representative, Professor Hubert Gijzen said there is need to develop "a strategy to reach the hard to reach, such as schools in remote areas, especially those that are off-grid, and schools that cater for learners living with disabilities".
"In cooperation with the Ministry, we need to develop new pilots that will also include the introduction of renewable energy together with ICTs in education," he added.
UNESCO Regional Office for Southern Africa is supporting the integration of ICT-based innovative approaches for education in Zimbabwe through the UNESCO-Korean Funds-in-Trust project entitled, "ICT Transforming Education in Africa". The project is being implemented in Zimbabwe under the theme: "Transforming Zimbabwe into a Knowledge Based Society: Strengthening Quality Education through Integrating ICTs into Teaching, Learning, Research and Innovation". It seeks to strengthen e-education and ICTs in primary and secondary education; to capacitate higher and tertiary education utilizing diverse methodologies for lifelong learning; and to create an enabling policy environment for the effective use of ICTs in primary, secondary, higher, and tertiary education. This phase of the project in Mozambique, Rwanda and Zimbabwe started in 2016 and will conclude in 2019.
Climate-Neutral Davos: WEF's 50th Annual Meeting Will Be More Sustainable than Ever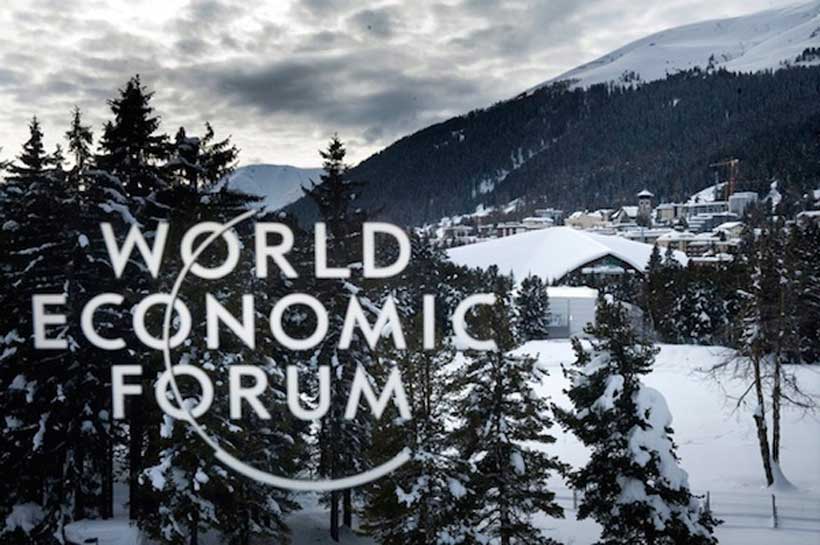 The World Economic Forum's 50th Annual Meeting, to be held in Davos on 21-24 January, will be climate-neutral for the fourth consecutive year, with new initiatives to boost resource efficiency and reduce emissions.
Building on its 2018 ISO 20121 certification for sustainable event management, the Forum in 2020 is working to make Davos one of the most sustainable international summits in four key areas:
Emissions:The Forum has been offsetting 100% of all emissions, including air travel, since 2017. Some 35,000 tons of CO2 equivalent were offset in 2019: this provided funding for sustainable production in the Amazon Basin, efficient cookstoves in China, Mali, India and South Africa, and biogas installations in local farms in Switzerland. The Forum also funds the restoration of peatlands across the canton of Graubunden, which hosts the Annual Meeting. The peatlands act as a natural carbon sink by absorbing greenhouse gases from the air. Learn more about the various projects here. The Forum has helped improve the sustainability of the Congress Centre in Davos with the installation of solar panels and geothermal heating in 2020. Moreover, the Annual Meeting relies on 100% renewable electricity in its temporary event spaces and utilizes best-in-class insulation and heating systems as well as efficient lighting devices.
Materials:The Forum promotes a circular economy, an economic system aimed at eliminating waste and the continual use of resources. It applies this principle in the logistics of the Annual Meeting by focusing on reducing, reusing and recycling materials. The Annual Meeting 2020 will reduce the amount of waste by 25% compared to 2019 by introducing new design concepts, repurposing more material and removing single-use plastics for bags and beverages.
Food: Some 90% of food will feature seasonal ingredients and there will be more plant-based meals using regional produce than in 2019. The provenance and ecological footprint of each food product will be checked and new artificial intelligence tools will be tested to reduce food waste. A full day of the Annual Meeting (22 January) will be designated as "Future Food Wednesday", with a menu that is rich in protein but meat- and fish-free.
Transport:The Forum will refund half of the cost of a first-class train ticket to any participant travelling by rail in 2020. Use of public transport will be further encouraged with a temporary railway station near the Congress Centre and a more frequent bus and shuttle service. Nearly 90% of the Forum's official vehicle fleet in Davos will either be electric or hybrid in 2020, compared to 66% in 2019. Walking remains the most efficient way to get about, with shoe grips and walking maps provided to participants and staff. The Forum encourages all participants to use the most environmentally friendly mode of air travel. Since 2018, commercial private aviation has declined by 20% for Zurich and St Gallen-Altenrhein, the two nearest airports to Davos. The Forum is now working with partners in the aviation industry to promote sustainable aviation fuel (SAF) that can reduce CO2 emissions by up to 80% over their full life cycle.
"The Forum is committed to improving the state of the world and this is why sustainability of our 50th Annual Meeting takes on the utmost importance," said Lee Howell, Managing Director and Head of Global Programming Group at the World Economic Forum.
Eurobarometer: Protecting human rights tops citizens' list of EU values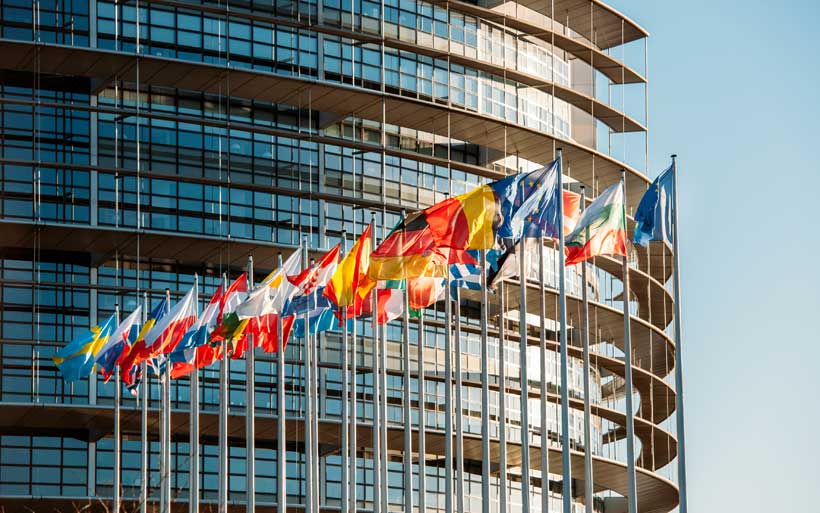 This Eurobarometer survey, published on Tuesday, asked citizens, among several topics, which political issue the Parliament should deal with as a matter of priority.
Parliament's autumn Eurobarometer survey traditionally asks citizens which political issue the European Parliament should deal with as a matter of priority. With regard to European values, a clear majority of citizens see protecting human rights worldwide (48%), freedom of speech (38%), gender equality (38%) and solidarity between EU member states (33%) as the main fundamental values to preserve in the European Union.
Although the ranking of priorities show a significant variation across individual member states, for the first time climate change tops the list of citizens' priority issues. Nearly every third respondent (32%) wants Parliament to address combating climate change as its biggest priority. The fight against poverty and social exclusion (31%), combating terrorism (24%) as well as tackling unemployment (24%) follow in the average EU ranking of citizens' priorities.
Over the course of the past year, mainly youth-led climate protests have mobilised millions of citizens in the EU and around the world. The 2019 Parlemeter data reflects this feeling of climate emergency, as an absolute majority of respondents (52%) consider climate change to currently be the most pressing environmental issue, followed by air pollution (35%), maritime pollution (31%), deforestation (28%) and the growing amount of waste (28%). In addition, nearly six out of ten Europeans believe that these youth-led protests contributed both at European and at national level to more political measures against climate change.
Six in ten Europeans (59%) in favour of their country's EU membership
With nearly six in ten Europeans (59%) in favour of their country's EU membership, citizens' support for the European Union remains high for the third year in a row, says the European Parliament's autumn Eurobarometer survey. Conducted in October 2019, results also show an increased level of satisfaction with the way democracy works in the European Union: 52% (+3 pp) of Europeans share this feeling, indicating that the recent European elections and increased voter turnout contributed positively to this.
European citizens would like to see the European Parliament playing a stronger role, with 58% of respondents calling for a more influential Parliament in the future. This is an increase of 7 percentage points since spring 2019 and the highest result for this indicator since 2007.
Large majority wants more information on the EU
Last, but not least, the 2019 Parlemeter offers valuable insight into which kind of EU-related information European citizens would be interested in – and how they might be more engaged with EU policy making. In total, three-quarters of Europeans (77%) would like to receive more information on the activities of the European institutions. The concrete consequences of EU legislation at local, regional and national level as well as the activities of the European Parliament and its Members are among the areas most relevant for citizens.
Advantages of industrial parks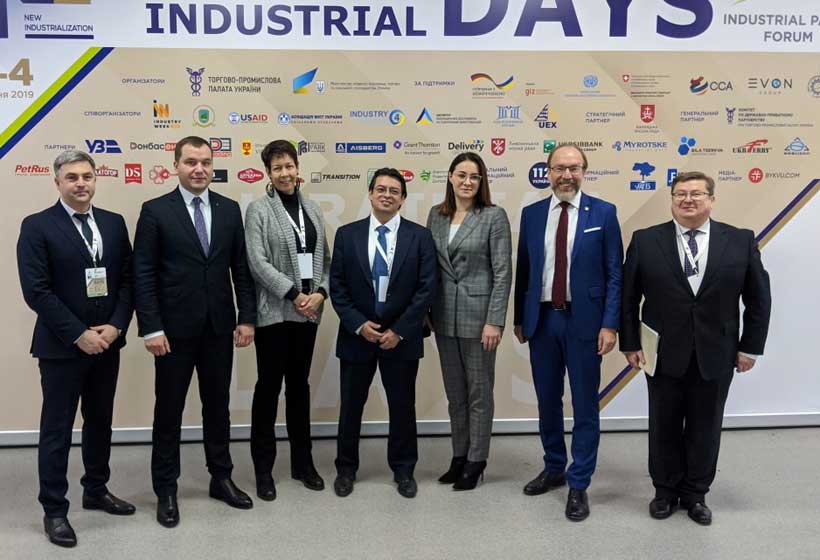 The United Nations Industrial Development Organization (UNIDO) took part in the Ukrainian Industrial Days event co-organized by Ukraine's Chamber of Commerce and Industry and the Ministry of Economic Development, Trade and Agriculture.
UNIDO's representative delivered welcoming remarks at the Second Annual Forum on Industrial Parks held within the framework of the Industrial Days event which aimed to facilitate the development of synergies between governments and private sector organizations and foster innovative industrial-agrarian models allowing for sustainable economic development.
"Industrialization is more than an engine of economic growth; it is also the catalyst for the technological, financial and socio-economic transformation," said the UNIDO representative. "A major advantage of industrial parks is that they provide an institutional framework, modern services and a physical infrastructure that may not be available in the rest of the country."
The event served as a platform to promote industrial parks and eco-parks as a tool to further inclusive and sustainable industrial development both in developed and developing countries.