Republic of Korea donates ICT equipment to 20 pilot schools in Zimbabwe
As part of a regional cooperation project between the Republic of Korea, UNESCO, Mozambique, Rwanda and Zimbabwe, the Ambassador of the Republic of Korea to Zimbabwe, His Excellency Cho Jaichel and the UNESCO Regional Director for Southern Africa, Professor Hubert Gijzen handed over Information Communication Technology (ICT) equipment worth US$300,000 to Zimbabwe's Minister of Primary and Secondary Education, Professor Paul Mavima to benefit 20 schools in the country.
The handing-over ceremony was hosted by King George VI Memorial School in Bulawayo. The equipment will be used to pilot an e-school model in 20 Zimbabwean schools including two special needs schools.
The conceptualized e-school model is based on four pillars: infrastructure (availability of ICT tools), electronic resources (emphasis on Open Education Resources), capacity building (developing capacities of teachers), and sustainability (monitoring, evaluation accountability and learning for successful implementation of educational technology projects).
440 teachers have since been trained on the pedagogical use of ICT. The equipment was handed over as infrastructure to support teaching and learning at the selected 20 pilot schools.
High-level representatives from the Ministry of Primary and Secondary Education, Ministry of Higher and Tertiary Education, Science and Technology Development, Ministry of ICT and Cyber Security, the Embassy of Republic of Korea in Zimbabwe, UNESCO, and the Zimbabwe National Commission for UNESCO attended the event. Teachers from the beneficiary schools, the community, education partners, the media and students of King George VI Memorial School also graced the occasion.
In his keynote address, Professor Mavima thanked the Republic of Korea for the generous support and noted that the equipment fits seamlessly with the government's ambitious e-schools programme where all learning institutions in the country will have 100 percent access to computers, internet connectivity and electricity in the next five years.
"In line with the new curriculum, we are doing everything within our power to enhance the deployment of ICTs in our schools. We aim to achieve 100 percent deployment of ICTs to our schools within the next five years," said Professor Mavima.
The Ambassador of the Republic of Korea to Zimbabwe, His Excellency Cho Jaichel said Korea was committed to assisting Zimbabwe to come up with its own ICT embedded education policy. He added that the project will go a long way in creating a better educational environment in the schools.
Addressing the same gathering, UNESCO Regional Office for Southern Africa, Director and Representative, Professor Hubert Gijzen said there is need to develop "a strategy to reach the hard to reach, such as schools in remote areas, especially those that are off-grid, and schools that cater for learners living with disabilities".
"In cooperation with the Ministry, we need to develop new pilots that will also include the introduction of renewable energy together with ICTs in education," he added.
UNESCO Regional Office for Southern Africa is supporting the integration of ICT-based innovative approaches for education in Zimbabwe through the UNESCO-Korean Funds-in-Trust project entitled, "ICT Transforming Education in Africa". The project is being implemented in Zimbabwe under the theme: "Transforming Zimbabwe into a Knowledge Based Society: Strengthening Quality Education through Integrating ICTs into Teaching, Learning, Research and Innovation". It seeks to strengthen e-education and ICTs in primary and secondary education; to capacitate higher and tertiary education utilizing diverse methodologies for lifelong learning; and to create an enabling policy environment for the effective use of ICTs in primary, secondary, higher, and tertiary education. This phase of the project in Mozambique, Rwanda and Zimbabwe started in 2016 and will conclude in 2019.
World Population Day: 'No time to waste' in empowering women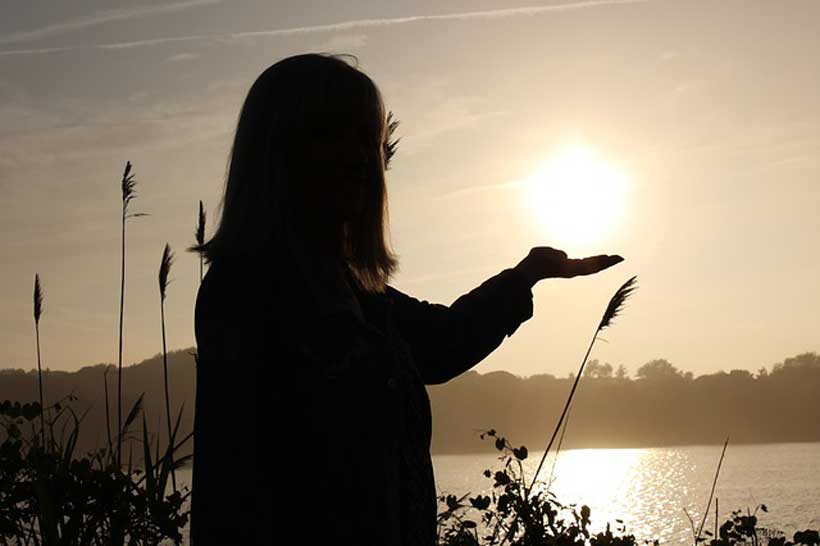 "It is deepening existing inequalities and vulnerabilities, particularly for women and girls", said Secretary-General António Guterres.
"With many countries on lockdown and health systems struggling to cope, sexual and reproductive health services are being sidelined and gender-based violence is on the rise".
Devastating consequences
Meanwhile, the United Nations Population Fund (UNFPA) projects that if lockdown measures continue for six months with major disruptions to health services, 47 million women in low- and middle-income countries may not be able to access modern contraceptives. This would result in seven million unintended pregnancies.
Moreover, some 31 million additional cases of gender-based violence can also be expected.
"Every year, millions of girls are subjected to practices that harm them physically and emotionally, robbing them of their right to reach their full potential", said the Secretary-General.
According to UNFPA's State of World Population 2020, more than four million girls will be subjected to female genital mutilation and 12 million forced to marry this year.
"Lockdowns stemming from the pandemic are expected to make matters even worse", acknowledged Mr. Guterres.
Safeguard hard-won gains
Decades of experience and research show that bottom-up, grassroots approaches can change gender-biased norms and attitudes, the top UN official said.
Through international declarations and agreements, the word has committed to ensuring universal access to sexual and reproductive health care; eliminating the unmet need for contraception; and ending all forms of violence against women and girls by 2030.
The UN chief stressed that "we cannot allow the pandemic to reverse progress we have made towards these goals".
"On this World Population Day, let us act to safeguard sexual and reproductive health care, protect the health and rights of women and girls, and end gender-based violence", concluded the Secretary-General. "The pandemic has made our jobs much harder, but we must prevail".
Long road ahead
UNFPA Executive Director Natalia Kanem underscored that women have a right to make their own decisions about "whether, when and how often to become pregnant".
That right was reaffirmed in 1994 in Cairo at the landmark International Conference on Population and Development (ICPD), where 179 governments agreed that sexual and reproductive health is the foundation for sustainable development.
Yet, despite considerable gains over the past 25 years, there is a long road ahead to live up to the promise of Cairo, with too many women still unable to enjoy their rights.
"More than 200 million women and girls want to delay or prevent pregnancy but don't have the means", explained Dr. Kanem, noting that the most vulnerable and marginalized women and girls "who face the greatest gaps in services".
Against the backdrop of more unintended pregnancies, unsafe abortions, pregnant girls shamed out of school and that more women and girls are dying, she spell out: "The cost of inaction is simply too high".
"There is no time to waste", underscored the UNFPA chief, "our future depends on it".
Tear down inequality
As evidenced by the alarming number of gender-biased sex selections, "women face discrimination even before they are born", observed UNFPA India Representative and Bhutan Country Director Argentina Matavel.
And systemic violations of women's rights continue throughout their life cycles.
She painted a picture of a women being denied their "God-given full potential" while robbing society of contributions from half the population.
"If one could stop for just a minute to compute the aggregate loss in productivity alone, we would have economists and politicians at the forefront of the struggle to tear down the roots of inequality from society", Ms. Matavel stated.
Reset priorities
To empower women, "each one of us has the responsibility to challenge our own stereotypes, the UN envoy argued.
She also urged Governments to recalibrate policy and programmatic changes to benefit women, along with putting in place mechanisms to address development gaps, especially for women and girls "who are invariably at the bottom of the 'pyramid of the vulnerable.'"
"Humanity will be as strong as the weakest of our members – same for nations, and families", upheld the UNFPA representative.
Rising global temperature shows 'enormous challenge' of meeting climate goal
Annual global temperature is likely to be at least 1°C warmer than pre-industrial levels in each of the coming five years, putting globally agreed climate change targets in jeopardy, new data from the World Meteorological Organization (WMO) reveals.
The prediction is among the findings in the UN agency's latest Global Annual to Decadal Climate Update, released on Thursday in Geneva, which also shows that temperature could exceed 1.5°C in at least one year between now and 2024.
The Earth's average temperature has already risen beyond 1°C above the pre-industrial period, which spans 1850-1900, while the last five years have been the warmest on record.
"This study shows – with a high level of scientific skill – the enormous challenge ahead in meeting the Paris Agreement on Climate Change target of keeping a global temperature rise this century well below 2 degrees Celsius above pre-industrial levels and to pursue efforts to limit the temperature increase even further to 1.5 degrees Celsius", said WMO Secretary-General Petteri Taalas.
No substitute for action
The latest predictions take into account natural variations and human influences on climate but exclude changes in greenhouse gas emissions and aerosols resulting from lockdowns during the coronavirus pandemic.
WMO explained that the slowdown in industrial and economic activity due to the pandemic is not a substitute for sustained and coordinated climate action.
"Due to the very long lifetime of CO2 in the atmosphere, the impact of the drop in emissions this year is not expected to lead to a reduction of CO2 atmospheric concentrations which are driving global temperature increases", said Mr. Taalas.
"Whilst COVID-19 has caused a severe international health and economic crisis, failure to tackle climate change may threaten human well-being, ecosystems and economies for centuries, Governments should use the opportunity to embrace climate action as part of recovery programmes and ensure that we grow back better."
Harnessing international expertise
The Global Annual to Decadal Climate Update is led by the United Kingdom's Met Office.
It harnesses the expertise of internationally acclaimed climate scientists and the best computer models from leading climate centres around the world.
WMO explained that combining forecasts from across the globe enables a higher quality product than what can be obtained from any single source.
New EU rules and guidance for a fairer online economy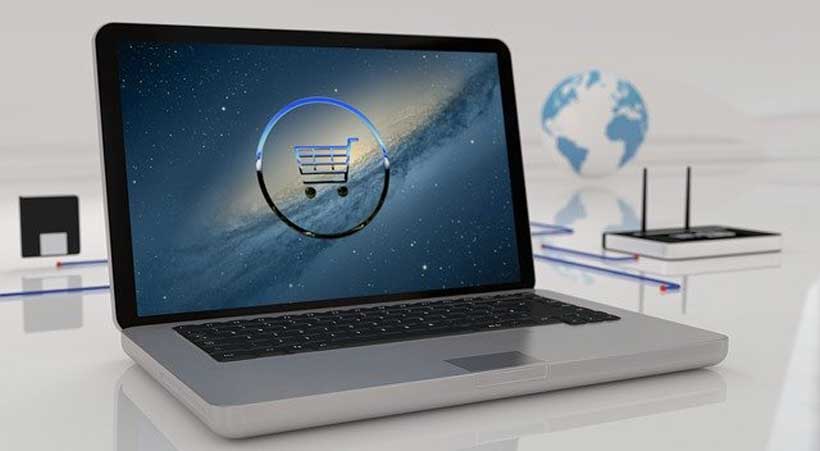 The Commission publishes today a set of resources to help traders, online platforms and search engines get the most out of the new Platform to Business rules, which apply from this Sunday, 12 July. In addition, three progress reports prepared by the expert group for the Observatory on the Online Platform Economy are published for feedback. The reports will inform the broader work of the Commission on online platforms and in particular on the upcoming Digital Services Act package.
Executive Vice-President Margrethe Vestager said: "The more than 10,000 online platforms in the EU are only one part of a broader digital services ecosystem that drives innovation. Despite their role as an essential resource during the on-going health crisis, major issues of fairness and safety have to be addressed. The new rules will ban certain unfair practices such as unexplained account suspension, unclear terms and conditions; ensure greater transparency about ranking, level the playing field among online platforms and search engine and provide new possibilities for resolving disputes and complaints."
Commissioner for the Internal Market Thierry Breton said: "Trust is key when it comes to the online economy. Businesses are increasingly moving online – a trend that the coronavirus pandemic has reinforced. To ensure that we have a fair, transparent and predictable online environment, all operators need to adapt to the new rules we are implementing. They will strengthen trust in the online platform economy and make it strive for the benefit of all."
The EU has adopted the first set of rules regulating the platform economy. As of this coming Sunday, businesses and traders selling online via marketplaces will know which criteria will determine their position in search results, hotels using booking platforms will have greater clarity and protection from unfair terms and conditions, app developers will have a chance to challenge decisions by app stores that wish to remove their content.
The Commission will also publish official guidelines on ranking in the coming weeks. These guidelines will help online platforms and search engines improve predictability and transparency to help businesses consider how best to increase and manage their online visibility.
Q&A on Platform to Business for small businesses and other online operators
The Commission has prepared a Q&A document that can serve as a checklist for online platforms and search engines, particularly smaller ones, when implementing the new requirements. It will help businesses get information on their new rights and the options available to resolve problems that may arise in their commercial relationships with online platforms. It also contains useful information for online intermediation services, search engines and representative organisations or associations. Furthermore, the Commission has produced a video to help online platforms and search engines assess whether the new rules apply to them.
Progress reports of the expert group for the observatory on the online platform economy
The Commission is closely following the developments in the online platform economy. The expert group for the Observatory for the Online Platform Economy has supported the Commission in this task by helping to monitor the market and the effective implementation of the new rules.
The three progress reports point to imbalances in market power in the relationship between online platforms and their business users in terms of both access to and the use of data, as well as to discrimination as a potential source of issues in the online platform economy. Stakeholders, including online platforms, the businesses relying on these online platforms, experts as well as enforcers are invited to provide feedback by 8 September.
Next steps
The progress reports will feed into the Commission's current work priorities in the digital area as announced in the Commission's Communication on Shaping Europe's Digital Future as well as in its data strategy and provide input for the Digital Services Act package. Two more reports will be produced on online advertising and platforms with significant market power that will, alongside the present reports, feed into a final contribution by the expert group of the Observatory later this year.
Background
The Platform to Business Regulation entered into force in July 2019 and will apply from 12 July 2020. It sets the basic horizontal foundationfor a fair, transparent and predictable business environment for smaller businesses and traders relying on search engines and online platforms such as online marketplaces, app stores, certain price comparison tools or business pages on social media for their activities.
As part of the European Digital Strategy, the Commission has announced a Digital Services Act package that will further strengthen the Single Market for digital services and foster innovation and competitiveness of the European online environment. The Commission launched a wide-ranging public consultation in early June. It will close on 8 September.
The Commission has also set out general guidelines to online platforms and Member States for tackling illegal content online through a Communication in 2017 and a Recommendation in 2018. The Commission continues to lead targeted actions in coordinating the cooperation between online platforms, authorities and trusted organisations in areas such as combatting illegal hate speech online, or ensuring that products reaching European consumers in the single market are safe. In addition, sector-specific legislation has been adopted (in particular in the field of audiovisual and media services and copyright) or proposed (as regards terrorist content online).