Republic of Korea donates ICT equipment to 20 pilot schools in Zimbabwe
As part of a regional cooperation project between the Republic of Korea, UNESCO, Mozambique, Rwanda and Zimbabwe, the Ambassador of the Republic of Korea to Zimbabwe, His Excellency Cho Jaichel and the UNESCO Regional Director for Southern Africa, Professor Hubert Gijzen handed over Information Communication Technology (ICT) equipment worth US$300,000 to Zimbabwe's Minister of Primary and Secondary Education, Professor Paul Mavima to benefit 20 schools in the country.
The handing-over ceremony was hosted by King George VI Memorial School in Bulawayo. The equipment will be used to pilot an e-school model in 20 Zimbabwean schools including two special needs schools.
The conceptualized e-school model is based on four pillars: infrastructure (availability of ICT tools), electronic resources (emphasis on Open Education Resources), capacity building (developing capacities of teachers), and sustainability (monitoring, evaluation accountability and learning for successful implementation of educational technology projects).
440 teachers have since been trained on the pedagogical use of ICT. The equipment was handed over as infrastructure to support teaching and learning at the selected 20 pilot schools.
High-level representatives from the Ministry of Primary and Secondary Education, Ministry of Higher and Tertiary Education, Science and Technology Development, Ministry of ICT and Cyber Security, the Embassy of Republic of Korea in Zimbabwe, UNESCO, and the Zimbabwe National Commission for UNESCO attended the event. Teachers from the beneficiary schools, the community, education partners, the media and students of King George VI Memorial School also graced the occasion.
In his keynote address, Professor Mavima thanked the Republic of Korea for the generous support and noted that the equipment fits seamlessly with the government's ambitious e-schools programme where all learning institutions in the country will have 100 percent access to computers, internet connectivity and electricity in the next five years.
"In line with the new curriculum, we are doing everything within our power to enhance the deployment of ICTs in our schools. We aim to achieve 100 percent deployment of ICTs to our schools within the next five years," said Professor Mavima.
The Ambassador of the Republic of Korea to Zimbabwe, His Excellency Cho Jaichel said Korea was committed to assisting Zimbabwe to come up with its own ICT embedded education policy. He added that the project will go a long way in creating a better educational environment in the schools.
Addressing the same gathering, UNESCO Regional Office for Southern Africa, Director and Representative, Professor Hubert Gijzen said there is need to develop "a strategy to reach the hard to reach, such as schools in remote areas, especially those that are off-grid, and schools that cater for learners living with disabilities".
"In cooperation with the Ministry, we need to develop new pilots that will also include the introduction of renewable energy together with ICTs in education," he added.
UNESCO Regional Office for Southern Africa is supporting the integration of ICT-based innovative approaches for education in Zimbabwe through the UNESCO-Korean Funds-in-Trust project entitled, "ICT Transforming Education in Africa". The project is being implemented in Zimbabwe under the theme: "Transforming Zimbabwe into a Knowledge Based Society: Strengthening Quality Education through Integrating ICTs into Teaching, Learning, Research and Innovation". It seeks to strengthen e-education and ICTs in primary and secondary education; to capacitate higher and tertiary education utilizing diverse methodologies for lifelong learning; and to create an enabling policy environment for the effective use of ICTs in primary, secondary, higher, and tertiary education. This phase of the project in Mozambique, Rwanda and Zimbabwe started in 2016 and will conclude in 2019.
Security Council reforms must reflect 21st century realities
The President of the General Assembly, on Monday, underscored the importance of effectiveness and efficiency for all bodies of the United Nations so that the Organization can deliver results for people everywhere.
Volkan Bozkir highlighted that in its 75th year, the UN is more crucial than ever, especially in light of the COVID-19 pandemic.
"That, of course, includes the work of the Security Council, a main organ of the UN, with primary responsibility for the maintenance of international peace and security, a central mission of the United Nations," he said.
"It is more crucial than ever that our efforts are efficient and effective and that the United Nations, including the Security Council, is fit for purpose, so we can best deliver for those we serve," Mr. Bozkir noted, adding that it is also vital for the Organization's reputation.
Mr. Bozkir was speaking at an informal plenary meeting of the General Assembly on intergovernmental negotiations on Security Council reform. Due to COVID-19 mitigation measures, only a limited number of delegates attended the meeting in person at the General Assembly Hall. Others joined via video links.
'21st century realities'
In his remarks, the President of the General Assembly also said that it is crucial that any reforms to the Security Council reflect the realities of the 21st century.
"The implementation of the Council's decisions, and its very legitimacy, could be enhanced if the Council was reformed to be more representative, effective, efficient, accountable and transparent," he said.
"Discussions among Member States on how to take into account the principles of democracy and representation in pursuing the objective of a more democratic Security Council are essential," Mr. Bozkir added.
He also recalled the five clusters identified in the General Assembly decision 62/557 regarding reforms. The clusters include: categories of membership; the question of the veto; regional representation; size of an enlarged Security Council and its working methods; and relationship between the General Assembly and the Security Council.
The Security Council is comprised of 15 members: five permanent, China, France, Russia, the United Kingdom, and the United States; and ten non-permanent, elected for two-year terms. The five permanent members wield the "veto power", the ability to block the passing of a Security Council resolution, even if a majority of the members support its adoption.
'Most appropriate platform'
Noting also that the framework of the intergovernmental negotiations offered the most appropriate platform to pursue reform, he urged all delegations to engage constructively.
"The success of these negotiations and of any reforms of course depends on you, Member States. It is your contributions, through negotiations and other discussions, that ultimately can lead the way towards meaningful reform of the Council," he added.
"I ask all delegations to utilize the opportunity, that this [intergovernmental negotiations] session provides to engage constructively. We must give this process a chance," Mr. Bozkir said.
Economic Inclusion Programs Now Benefit 92 Million People Worldwide
Economic inclusion programs, which help boost income and assets of the world's poorest, are on the rise in 75 countries, reaching approximately 20 million poor and vulnerable households, and benefitting nearly 92 million individuals. This surge comes at a crucial time, as more than 700 million people around the world face extreme poverty, a number on the rise for the first time in two decades.
According to the World Bank's newly published "State of Economic Inclusion (SEI) Report 2020: The Potential to Scale," economic inclusion programs —usually a combination of cash or in-kind transfers, skills training or coaching, access to finance, and links to market support— are fast becoming a critical instrument in many governments' large-scale anti-poverty strategies. And they are likely to continue, especially in areas affected by conflict, climate change, and shocks, due to the COVID-19 pandemic.
"One of the most stubborn challenges we face in development is positively transforming the lives of the extreme poor and vulnerable— a problem exacerbated by the COVID-19 pandemic," saidMari Pangestu, World Bank Group Managing Director. "This report presents—for the first time—a systematic review of economic inclusion programs around the world, and sheds light on how governments can best invest in social protection, jobs, and financial inclusion, to help the poor build a better future for themselves."
The SEI Report is a result of a unique collaboration under the Partnership for Economic Inclusion (PEI). PEI is a dedicated platform to support the adoption and adaptation of national economic inclusion programs working with a variety of stakeholders, including national governments and bilateral, multilateral, non-governmental, research, and private sector organizations.
"Partnership is integral for program success given the multidimensional nature of program delivery. BRAC's engagement with PEI reflects our collective commitment to ensuring program approaches and delivery are informed by community needs, ground realities and local partner expertise," said Shameran Abed, Director BRAC, an international development organization based in Bangladesh.
The report examines over 200 programs, across 75 countries. It finds that governments around the world are increasingly scaling up economic inclusion initiatives through social safety nets. In-depth case studies covering the Sahel, Bangladesh, Peru and India highlight the evolution of economic inclusion programs, and how they are addressing challenges such as urbanization, gaps in human capital accumulation, adaptations to shock, and technological change.
The implications of COVID-19 feature broadly in the report, which looks at the fallout of the pandemic at the household as well as institutional level. Economic inclusion programs for the poorest show strong potential to improve livelihoods as part of integrated policy responses focused on containing the pandemic, ensuring food security and supporting medium term recovery. Experiences in Egypt, Ethiopia, Ghana, Zambia and other countries, show how economic inclusion programs can build on – rather than replace – social assistance programs.
"The Covid-19 pandemic has put a spotlight on the importance of linking social protection and economic inclusion when it comes to protecting people against shocks. We continue to provide significant funding for social protection and jobs. But there is a strong potential for economic inclusion programs to build on pre-existing government social protection systems, and this may prove critical in the long-term recovery from the COVID-19 fallout," said Birgit Pickel, Director for Global Health; Pandemic Prevention; One Health, in the German Ministry for Economic Cooperation and Development, BMZ.
The report reveals women's economic empowerment is a key driver of interventions, with nearly 90 percent of programs surveyed having a gender focus. This is critical given findings from the report and other work from PEI which show that women make up the majority of workers in sectors such as education, retail travel, hospitality and domestic services, which have been most affected by COVID-19. Lessons from previous crises highlight the importance of this gender focus to avoid declining opportunities for women, de-prioritization of female health services, and increased gender-based violence.
"Economic inclusion packages are well positioned to support women to address the plurality of COVID-19 related impacts. In particular, the pandemic has highlighted the need to strengthen national systems, and to make sure that they are inclusive and equitable by design, so that women and others who have been historically marginalized are not left out," said Olivia Leland, Founder and CEO of Co-Impact, a global collaborative focused on improving the lives of millions of people across the world.
The report also discusses key debates on program impact and costs, as these are critical factors affecting the sustainability of economic inclusion programs at scale. For example, the report sheds light on major lessons learnt from initiatives supported under the Sahel Adaptive Social Protection Program (SASPP), which was launched in 2014 to design and implement adaptive social protection programs aimed to help poor and vulnerable households become more resilient to the effects of climate change. One important lesson from that experience was the need to expand reach in a systematic and rapid manner.
"Leveraging digital technology will be critical to leapfrog capacity constraints and to strengthen program management. Many programs are already utilizing government social registries, beneficiary registries, and other government databases to identify potential participants," saidMichal Rutkowski, Global Director of the Social Protection and Jobs Global Practice at the World Bank.
Alongside the SEI, the PEI is also launching an online and open-access PEI Data Portal The data portal underscores a commitment to open access to support global learning and program implementation.
The World Bank Group, one of the largest sources of funding and knowledge for developing countries, is taking broad, fast action to help developing countries strengthen their pandemic response. It is supporting public health interventions, working to ensure the flow of critical supplies and equipment, and helping the private sector continue to operate and sustain jobs. The WBG is making available up to $160 billion over a 15-month period ending June 2021 to help more than 100 countries protect the poor and vulnerable, support businesses, and bolster economic recovery. This includes $50 billion of new IDA resources through grants and highly concessional loans and $12 billion for developing countries to finance the purchase and distribution of COVID-19 vaccines.
New COVID-19 strains 'poised to unleash' more severe infections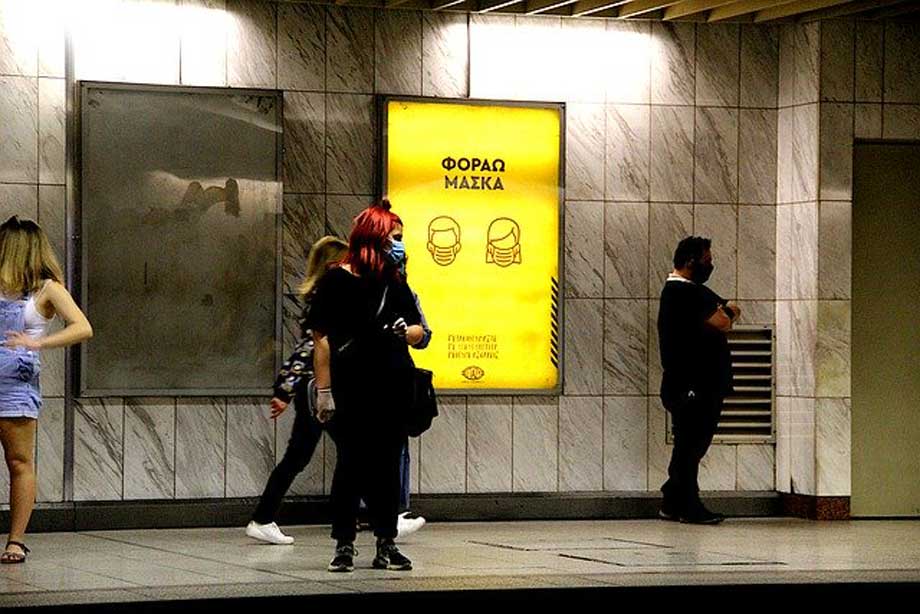 Since September, the devastation wrought by the COVID-19 pandemic has deepened, infecting close to 100 million people, costing more than $3 trillion in lost wages and intensifying obstacles for peace and security around the world, the UN political chief told the Security Council on Monday.
And while the pandemic has "hindered diplomatic action and complicated our peacemaking efforts", Rosemary DiCarlo, Under-Secretary-General for Political and Peacebuilding Affairs said via videoconference that it has "amplified the prevention challenge" and aggravated underlying dynamics of armed conflicts.
Moreover, "new strains of the virus are poised to unleash more severe waves of infection at a time when health systems and social safety networks are already on the brink", she told the meeting on the implementation of the UN Secretary-General's call for a global ceasefire.
Pressing concern
The pandemic's impact on peace and security is a "pressing concern", Ms. DiCarlo said.
By upending lives and economies, challenging community relations and undermining trust in the institutions meant to address its fallout, she maintained that "the pandemic has exacerbated inequality and corruption; bred misinformation, stigmatization, and hate speech; and created new flashpoints for tension and increased risks of instability".
The situation is especially precarious for women, youth and marginalized populations, who are particularly vulnerable to income loss and escalating gender-based and domestic violence.
Global ceasefire call
In pointing to the momentum generated by the global ceasefire so nations can focus instead on fighting COVID-19, Ms. DiCarlo cited Libya as an example of how sustained political engagement, more unified support from the international community and commitment by the parties can lead to tangible progress.
She also spoke about the opportunity it has brought about for Afghan peace negotiations to "end decades of instability and conflict", disarmament efforts underway in Mozambique, and hope for peace in eastern Ukraine.
Notwithstanding these positive developments, some situations have witnessed dangerous escalation, such as clashes between Armenia and Azerbaijan in the South Caucasus.
'Political stress test'
"One thing is clear: The pandemic has served as a political stress test as much as a structural and public health one. It has laid bare where acute crisis is seen as an opportunity to gain advantage on the battlefield or as a pretext to perpetuate or entrench oppressive practices", said Ms. DiCarlo.
But she added, "it has also confirmed that where there is real political will to make and sustain peace, almost no barrier is insurmountable, especially if there is support from the global community".
'Tip of the iceberg'
To date, close to 99 million people are confirmed to have contracted the coronavirus around the world, according to World Health Organization (WHO) figures. Almost a quarter of them live in countries facing humanitarian or refugee crises, Humanitarian Affairst chief Mark Lowcock, said in his update.
"As the tip of the iceberg, most cases are still not in the figures", he stated, noting that many poor countries are amidst a dangerous second wave and new and more infectious variants will make the situation worse.
Acknowledging that while vaccines "show the way out", he said that "no one is safe until everyone is safe, and the risk that the most fragile countries are at the end of a long, slow moving queue for the vaccine imperils us all".
Lethal secondary consequences
In assessing the economic effects of the pandemic, Mr. Lowcock highlighted a bleak picture for the most vulnerable, estimating that 235 million people will need humanitarian assistance and protection, "almost entirely down to COVID".
He painted a grim picture of the worst global economic contraction in 90 years; a decade of lost per capita income growth; looming sovereign debt defaults; extreme poverty rising for the first time in 20 years, triggering a steep upsurge in food insecurity and multiple famines; and disappearing public services.
"In more than 20 countries in which my office is present, disruption in routine immunization campaigns leaves millions of children vulnerable to killer diseases like measles and cholera".
An appeal to the Council
While the humanitarian community has managed to scale up assistance, the effort has been outpaced by the growing scale of this crisis, according to Mr. Lowcock.
He appealed to the UN Ambassadors for $35 billion to support the Global Humanitarian Overview, which aims to reach 160 million people; strengthen international financial institutes that provide for their most vulnerable; and action for equitable vaccine distribution.
"The next six months will be crucial. Today's decisions will determine our course for years to come", he concluded.
COVID repercussions
Jean-Pierre Lacroix, head of Peace Operations, told ambassadors that already complex political situations have continued to feel the strain of COVID-19 – delaying the peace process in South Sudan, limiting contacts between the two communities in Cyprus, exacerbating the political and economic situation in Lebanon and being used as a pretext to establish an unconstitutional presidential transition in the Central African Republic.
He noted that backlogs in peacekeeper rotations, due in large part to the pandemic, are now being loosened and described how UN peacekeeping has adapted to COVID, including during the drawdown in Sudan's Darfur operation, patrols in Mali as well as in supporting host States.
Testing collective resolve
COVID-19 has also "put a spotlight on the importance of women's leadership during crises", said the UN peacekeeping chief, reminding that they are on the frontlines, coping with the fallout and helping to mitigate the political risk associated with the pandemic.
"The pandemic presents a test to our collective commitment to international peace and security", spelled out Mr. Lacroix, as he saluted the "courage and tenacity" of the women and men serving in peace operations and the Council's "strong and steadfast" support in addressing the "unprecedented challenges" to peace.
Meanwhile, Atul Khare, Under-Secretary for Operational Support, stressed the need to ensure that the necessary equipment and training modules to address COVID threats are made readily available for peacekeeping operations.
He lauded the States that have provided the capacity for "medical evacuations" and advocated for inclusive discussions on how to ensure that peacekeepers and UN police can receive COVID vaccinations in a timely manner.