China and India Exchange Lessons in Urban Transport Management
It is no secret that China and India's rapid economic expansion have led their big cities to quickly urbanize. As much as this can create opportunities for citizens, it also brings problems that may worsen quality of living. For those two countries, urbanization has ushered in a surge in private car ownership – 310 million vehicles in China (2017) to India's 210 million (2015) – as well as severe traffic congestion, air pollution and higher greenhouse gas (GHG) emissions.
To address this, the Global Environmental Facility (GEF) is working with both countries to establish policy frameworks that promote public transport and manage travel demand in select cities. Facing similar issues and challenges, it was only natural that the two countries came together to exchange expertise.
Dialogue on-the-go
Over five days in early 2018, an Indian delegation from the Ministry of Housing and Urban Affairs (MoHUA) and affiliated agencies, as well as World Bank staff on urban transport development projects in India, held a South-South Knowledge Exchange with staff from the World Bank in China and Chinese government counterparts.
During their stay in China, the delegation carried out a series of site visits and discussions in Beijing, Suzhou, and Guangzhou. Beyond learning about China's development, the Indian delegation shared lessons of their own related to project funding and financing mechanisms (including public-private partnerships), public transport promotion, and policies to motivate local governments to improve urban transport.
"It's a priceless chance," said Liu Xin, Deputy Director-General of the Comprehensive Planning Department, MOT, "for policy makers from China and India to sit together, share their past results, current practices and future outlook. It's always good to know what your colleagues in another country are doing, and then reflect their experience and lessons in our own country context." GEF's project management offices also shared with each other their experiences on implementing projects at the local levels in each country.
Visiting Suzhou, one of the most economically developed cities on China's eastern coast, visitors took a ride on tram line 1. The tram bus is running at 30 km/h, connecting 28.5 kilometers within the Suzhou High-Tech Zone, and seamlessly integrating with the metro network. The delegation also visited the bus-only-lane network within the city center of Suzhou, which gives buses the precious right of way along busy streets to improve running speed.
Mukund Kumar Sinha, Joint Secretary of the MoHUA in India, was impressed by the revival of the tram, once seen as obsolete. He also found the bus-only-lane network very cost-effective to improve the speed and quality of bus service. "Urban planners and policy makers should take all means of public transport into consideration, and choose the right ones that adapt to their cities' real circumstances," he said.
In the southern Chinese city of Guangzhou, where more than 30 bus routes ran through the 23 kilometer-long Zhongshan Road BRT corridor, the delegation members heard of the many changes brought by the BRT since 2010. It's the first BRT system in China, becoming well-known internationally for how much it was able to improve traffic. But after several years' operation, some issues, such as bus platooning, emerged. This gave the Indian delegation a sense of the unintended issues that may arise as they work on their own BRT projects.
"We are now implementing six green demonstration projects in five Indian cities, which include BRT components," said Murli Krishina from the Urban Development Department in Karnataka. "When designing the projects, we're thinking of the seamless integration of BRT stations with Non-Motorized Transport (NMT) facilities, like bike lanes and pedestrian ways, in order to better improve efficiency, safety, cost-effectiveness, and reliability of public transport, and ultimately provide incentives to shift from the use of private vehicles to BRTs." He also found Guangzhou's BRT online payment system interesting, where riders can pay their bus fare via mobile apps or scanning a QR code on bus tickets.
In their meetings in Beijing, the delegation also discussed electric vehicles and bus terminals with charging poles for electric buses.
China, after all, now accounts for 50% of global electric vehicles. "EVs are being increasingly considered as the key green low-carbon mobility solution, but that is still in its early stages. At this point, political commitment and policy support is of vital importance. I'm happy to find that both Chinese and Indian governments have taken quick steps in embracing the new technology and made great efforts for the penetration of EVs. We can definitely learn a lot from each other down the road," noted Raman Krishnan, Senior ICT Specialist with the World Bank.
As India and China forge on their development paths, avenues for collaboration between these two powerhouses should only grow.
Melaka a model green city
In the last five years, Melaka has made great strides toward building a sustainable, green city.
By 2020, the government-run 7248ha Melaka World Solar Valley aims to power most of the daily activities of manufacturers, housing developers, farmers and other stakeholders.
Recently, a public-private partnership installed 100,000 LED street lamps along the Alor-Gajah-Melaka Tengah-Jasin Highway, which will improve road safety and reduce carbon dioxide emissions.
The urban landscape has also changed. Walkable neighbourhoods with mixed-use development have increased foot traffic and reduced car use.
The Melaka River, long a polluted backyard drainage canal, is now a popular gathering place and tourist attraction.
Melaka's transformation is the result of meticulous planning, a comprehensive approach supported by government policies and projects, private sector engagement and citizen initiatives.
The Asian Development Bank (ADB) is proud to have worked with Melaka to develop its roadmap, the Green City Action Plan.
In addition to a technical assistance grant to underwrite the plan, which was completed in 2014, ADB also helped Melaka implement it, including by structuring bankable projects for solar energy and street lighting, setting up a database to track indicators in environment and economic growth, and conducting training in urban development, environment planning and knowledge sharing.
The Melaka projects are the first to be implemented under the Green Cities Initiative of the Indonesia-Malaysia-Thailand Growth Triangle (IMT-GT), an ADB-supported sub-regional cooperation programme focused on the development of 32 provinces in these three countries.
It aims to help states and provinces discover and use their relative comparative advantages to work together in the sub-region.
So far, four other cities – Songkhla and Hat Yai in Thailand; Medan and Batam in Indonesia – have developed similar plans.
A "green" city means an area that is resilient and inclusive, manages its natural resources well, promotes low carbon growth to remain competitive and improves the livelihoods of all citizens.
With each green city plan, countries are moving away from business-as-usual economic growth models to forge a clear, concise vision for a city's future based on factors such as comprehensive analysis and consensus among key stakeholders.
These plans present a paradigm shift, where cities pursue integrated urban development and environmental planning as they make a transition to a cleaner, greener and more prosperous future.
The initiative is very relevant, because cities are the primary drivers of economic growth across countries in the Association of Southeast Asian Nations (Asean), producing about 70% of the region's gross domestic product.
Almost 300 million people in Asean already live in cities, and another 90 million people are expected to move in by 2030, pushing up the urban share of the population to nearly 45%.
Urbanisation is placing a growing environmental strain on cities, such as air, water and noise pollution, traffic congestion and inadequate solid waste management.
Tackling these challenges will require city governments to integrate social and environmental considerations into locally customised economic development plans.
It will require innovation, testing and application of new ideas, learning and sharing of lessons, and development of new approaches to emerging challenges.
The Green Cities Conference, to be held on Oct 1 in Melaka, will bring city leaders together to collaborate on green growth strategies.
It also seeks to continue to support the Green Cities Network established under the IMT-GT and the Brunei Darussalam-Indonesia-Malaysia-Philippines East Asean Growth Area.
ADB strongly supports the network of Asean green cities, which serves as a platform for knowledge sharing.
Coinciding with the 25th anniversary of IMT-GT, the conference also provides a window for action following Melaka's success in transforming into a green city.
It's time now for policy makers to make their own Green City Action plans a reality. The implementation process requires strong coordination between multiple government agencies, the private sector and communities.
It will also require a management approach easily adaptable to project monitoring, data analysis and citizen feedback.
ADB stands ready to provide knowledge and financial support to further develop competitive, inclusive and green cities across Asean.
Urban Tourism: We Need to Build Cities for Residents and Visitors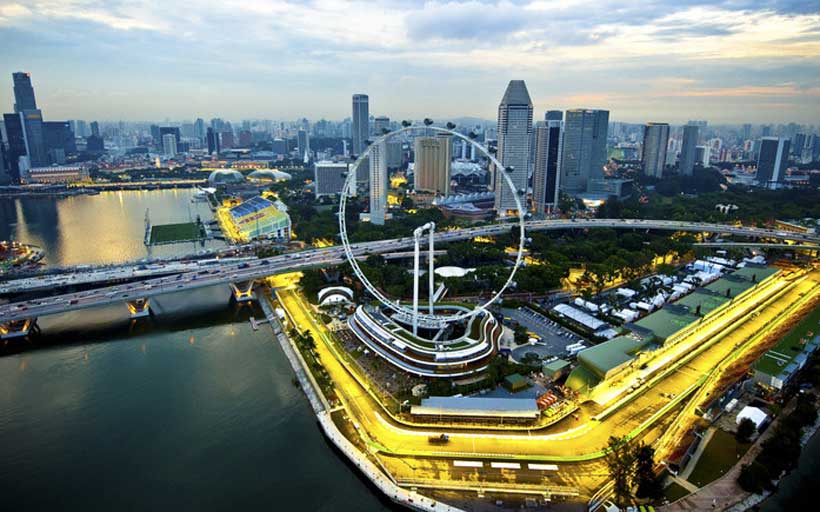 At the 7th UNWTO Global Summit on Urban Tourism in Seoul, Republic of Korea (16-19 September), the Secretary-General of the World Tourism Organization (UNWTO), Zurab Pololikashvili, laid out a vision looking to 2030 for urban tourism that contributes to sustainable and inclusive cities.
"A vision of urban tourism for 2030 needs to be inclusive, resilient, innovative and smart", Mr. Pololikashvili said at the conference, which was held in partnership with the Seoul Metropolitan Government and engaged 900 participants from 50 countries in how to build cities for both residents and tourists.
Key amongst the conference conclusions was that technology and innovation will play a key role in this vision, but only if cities invest in the right infrastructure and skills, set an enabling regulatory framework and break the silos that exist among data sources. Speakers also stressed the role that tourists themselves play in respecting the local communities, traditions and values of cities.
The conference was opened by Park Wonsoon, Mayor of Seoul, who stressed that "Seoul has improved its tourism because we have been able to predict changes in tourism, technology, society and environment to follow trends and react appropriately to challenges".
Do Jonghwan, Minister of Culture, Sports and Tourism of the Republic of Korea, commended the summit for producing "an array of suggestions on cities' function and role in tourism, the value and significance of cities to be shared with travellers, and how tourism can bring financial benefits with added values for residents."
Memorable experiences were discussed at length as a major shift in motivation for tourists. "Tourism is a top sector in the experience economy, which is now becoming the transformational economy – cities, to be competitive, need to be authentic and provide transformational experiences," said the conference's keynote speaker B. Joseph Pine II, author of the best-seller 'The Experience Economy'.
The conference stressed that tourism can and should contribute to the New Urban Agenda and the Sustainable Development Goals (SDGs), particularly Goal 11 on safe, resilient, inclusive and sustainable cities.
For that, participants called for tourism to be included in urban governance; led by cooperation among public, private sector and civil society; planned and managed considering local community needs and benefits; and smart in using technology and innovation to promote authentic experiences, monitor tourism impact and promote dispersal policies to spread benefits to the whole city and manage congestion. These four key areas of action will be taken forward to the 8th UNWTO Urban Tourism Summit, to be held in Astana, Kazakhstan in 2019.
On the occasion UNWTO released the report ''Overtourism'? Understanding and managing urban tourism growth beyond perceptions', produced in collaboration with the Centre of Expertise Leisure, Tourism & Hospitality (CELTH), Breda University of Applied Sciences, and the European Tourism Futures Institute (ETFI) of NHL Stenden University of Applied Sciences. The report proposes eleven strategies and 68 measures to help understand and manage visitor growth in cities.
The 7th UNWTO Global Summit on Urban Tourism was organized by UNWTO and the Seoul Metropolitan Government with the support of the Ministry of Culture, Sports and Tourism of the Republic of Korea, the Korea Tourism Organization and the Seoul Tourism Organization.
Creativity, Entrepreneurial Spirit to Form the Blueprint of Innovative Cities of the Future
Even as new technologies inspire amazement and awe, revolutionizing the way we live our lives, technology leaders from around the globe who have gathered at the Annual Meeting of the New Champions agree that the key elements to the innovative cities and nations of the future are something much more low tech – creativity and entrepreneurial spirit.
Yossi Vardi, Chairman of International Technologies, Israel, argued that creative human beings are the secret to successful businesses and innovative societies. "The most important thing is the human being, the person. The person is number one, number two and number three. The rest is almost irrelevant," Vardi observed, "If you find someone that is top talent, hire them … This is really the scarce resource. It's like in Hollywood and every other industry – there is a creative element. Technology is the enabler, but the real offering is creativity."
Speaking on the opening day of the World Economic Forum's meeting in Tianjin, industry experts and technology leaders argued that the foundations of innovative nations – entrepreneurs – are built rather than bred.
While many cities and countries are looking to create their own versions of Silicon Valley and emulate its extraordinary success, Christine Tsai, Co-Founder and Chief Executive Officer, 500 Startups, USA, emphasized the importance of capturing its entrepreneurial spirit instead.
"I don't think it is realistic to say you want to recreate Silicon Valley, because Silicon Valley is Silicon Valley," noted Tsai, "I think it is more important to think about what are you are trying to bring from Silicon Valley into your market, to help spur entrepreneurship and build the ecosystem that will help start-ups thrive."
From manufacturing to medicine and agriculture, Qin Jun, Chairman of Junzi Capital, People's Republic of China, said that new technologies would allow companies in many traditional industries to enter "uncharted waters", leveraging data to improve their efficiency. Jun stressed the importance of a conducive environment for the business creatives of tomorrow in China, a country working to foster a new generation of creative entrepreneurs.
"The power of capital will facilitate people down this road," noted Jun, "Having a dream. A sense of responsibility is also very important; I think that is part of the entrepreneurial DNA."
Envisioning the innovative societies of the future, Liu Xiao, Senior Vice-President of China Vanke, People's Republic of China, offered some examples of how new technologies are impacting traditional sectors in significant ways.
"New technologies definitely have an impact on real estate. On several different fronts we are already using artificial intelligence," remarked Xiao, "We are looking at 'smart gates' with sensors that have facial recognition. In real estate there are also wind-, sun-, light- and noise-proof calculations and now there are artificial intelligence (AI) applications that can do these calculations for us."
To democratize the advantages of new technologies – to ensure the positive impacts of technology are far-reaching and effective, pointed out Ryu Jung-Hee, Partner and Chief Executive Officer of Futureplay, Republic of Korea, technology and artificial intelligence can also be leveraged to solve social problems.
"The biggest problem in South Korean society is that we are facing an ageing society and a lack of labour," he said, "So I think AI can help solve those problems. In medical services too, [we can use] AI features to fight cancer. Our intelligence can be extended by AI, which means our inequality problems can also be helped."
Today AI is touted as a magic buzzword, but in the innovative cities and nations of the future, technology leaders believe the technology will become a seamless part of our global existence.
"There have already been a lot of practical applications that happen around AI that we probably don't even realize, a lot of things to do with curation or smarter services that are tailored towards you and your interests," pointed out Tsai. "As our technologies develop, AI will become like mobile is already; now, you won't say you are a mobile company because everything already is mobile, it is just part of the infrastructure."