UN forum examines role partnerships play in tackling global migration challenge
Partnerships at local, national, regional and international levels are crucial to ensuring global migration is better managed, the United Nations migration agency chief said Monday in New York.
"Partnerships must include all stakeholders: Government, international organizations and civil society," William Lacy Swing, Director General of International Organization for Migration (IOM), told the International Dialogue on Migration, a two-day forum that is part the year-long UN-led effort to craft a Global Compact to cover all dimensions of international.
"Partnerships are not just about working together but about working together to find new and creative ways of conducting our migration business," he added.
Partnership and cooperation are cornerstones of the 2030 Agenda for Sustainable Development and essential for the achievement of the Sustainable Development Goals (SDGs).
Goal 17 calls for the revitalization and enhancement of the global partnership for sustainable development in all areas, including migration.
Moreover, the Secretary-General's recent migration report states that "Managing migration is one of the most urgent and profound tests of international cooperation in our time."
The central importance of partnerships on migration was a key takeaway from the stock-taking meeting in Puerto Vallarta, Mexico, in December 2017 and one of the key messages of last year's International Dialogue on Migration.
Calling "partnership" a key word in migration, Mr. Swing emphasized, "No single government, international organization or civil society stakeholder can expect to reap migrations benefits or address its challenges by going it alone."
"The focus right now is on global cooperation," he continued. "The Global Compact for Migration is a project that deserves close, concerted action from the international community as a whole; not just to conclude negotiations but, beyond that stage, to ensure successful review implementation and follow up."
Migration needs to recognize the obligations and commitments of all actors in the field of international migration.
Henrietta Holsman Fore, Executive Director of the UN Children's Fund (UNICEF), spoke of the challenges facing the world today in supporting people "to move safely and by choice, to help them to make the most of the opportunities and support available to them – especially children and young people."
Pointing out that "no group of migrants is more at risk," she elaborated that there are more than million children on the move – more than of half of whom have been driven from their homes by conflict."
"No single State or Organization can manage migration alone," she said, stressing the need for everyone to lend "their resources, energies and ideas."
For his part, Guy Ryder, Director General of the International Labour Organization (ILO), called for fair recruitment, skills development, social protection, decent work and respect for labour rights.
"Migration is about work," he said, emphasizing his office's mandate "to protect those who are working in countries that are not their own."
Also speaking, Louise Arbour, Special Representative for International Migration, made clear that in the lead up to the UN's 2018 International Migration Conference in Morocco later this year, the world's "collective focus should remain firmly fixed on how to address the daily realities of migrants and their communities of origin and destination."
Ms. Arbour believes that for safe, orderly migration to succeed, policies must be enacted – based on an sound appreciation of the complex interplay of demographic and economic factors.
"This is a very tall order," she acknowledged. "Bureaucrats can make the rational arguments. Demagogues can make the publicly appealing ones. Only great political leaders can make both."
Mr. Swing assured that IOM would strive to expand existing partnerships and build new ones and that "migrants social, economic and health needs are properly addressed, with the collaboration of all relevant actors."
"Together, we can achieve our common purpose of reaping the benefits of migration for migrants, and destination and origin societies," he concluded.
Discover the new Right to education handbook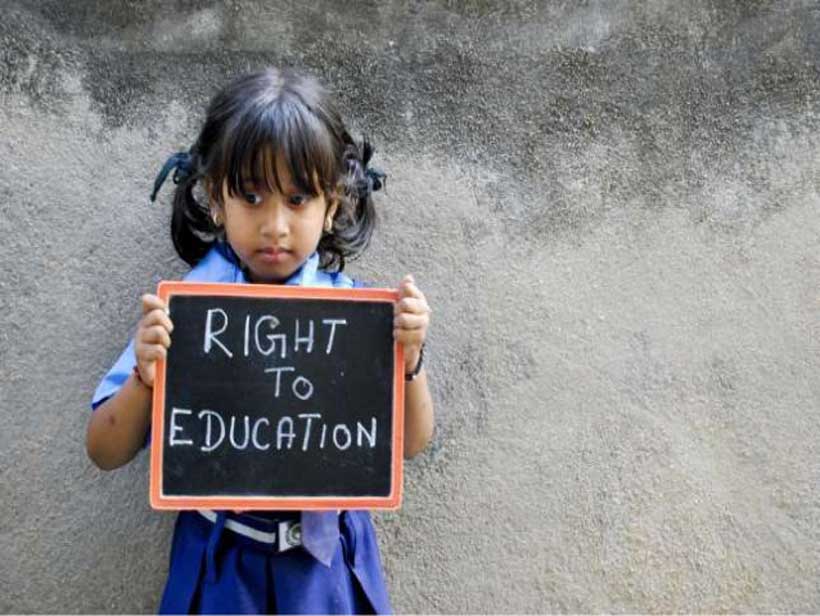 Education is a fundamental human right of every woman, man and child. However, millions are still deprived of educational opportunities every day, many as a result of social, cultural and economic factors.
UNESCO and the Right to Education Initiative (RTE) recently released the Right to education handbook, a key tool for those seeking to understand and advance that right. It is also an important reference for people working towards achieving Sustainable Development Goal 4 by offering guidance on how to leverage legal commitment to the right to education.
Why is this handbook important?
The aim of this handbook is to make sure that everyone enjoys their right to education. Its objective is not to present the right to education as an abstract, conceptual, or purely legal concept, but rather to be action-oriented. It provides practical guidance on how to implement and monitor the right to education along with recommendations to overcome persistent barriers. It seeks to do this by:
Increasing awareness and knowledge of the right to education. This includes the normative angle of the right to education, states' legal obligations, the various sources of law, what states must do to implement it, how to monitor it, and how to increase accountability.
Providing a summary of current debates and issues regarding education and what human rights law says about them, including on forced migration, education in emergencies, the privatization of education, and the challenge of reaching the most marginalized.
Providing an overview of the UN landscape and its mechanisms, including a clear understanding of the role of UNESCO and more generally the United Nations, as well as all relevant actors in education, particularly civil society.
Who should use this handbook?
The handbook was developed to assist all stakeholders who have a crucial role to play in the promotion and implementation of the right to education. This includes:
State officials, to ensure that education policies and practices are better aligned with human rights.
Civil servants, policy-makers, ministers, and the ministry of education staff, officials working in ministries and departments of justice, development, finance, and statistics, as well as National Human Rights Institutions.
Parliamentarians, their researchers and members of staff will find this handbook useful in evaluating and formulating education, human rights, and development legislation, and in implementing international human rights commitments to national law.
Judges, magistrates, clerks, and lawyers and other judicial officials can use the material to explain the legal obligations of the state and how to apply them.
Civil society including NGOs, development organizations, academics, researchers, teachers and journalists will benefit from this handbook as it includes guidance on how to incorporate the right to education in programmatic, research, and advocacy work.
Those who work for inter-governmental organizations, including at key UN agencies, will find this handbook useful in carrying out the mandate of their organizations. Private actors, multilateral and bilateral donors, and investors can use this handbook to ensure their involvement complies with human rights and that they understand and can apply their specific responsibilities.
How to use this handbook?
The handbook was designed to be accessible. Each chapter starts with the key questions addressed in the chapter and ends with a short summary consisting of key points and 'ask yourself' questions, designed to make the reader think deeper about issues raised in the chapter or to encourage people find out more about the situation in their own country.
For more than 70 years, UNESCO has been defending and advancing the right to education, which lies at the heart of its mandate. It recently ran a digital campaign on the #RightToEducation to mark the 70th anniversary of the Universal Declaration of Human Rights.
IEA launches World Energy Outlook in China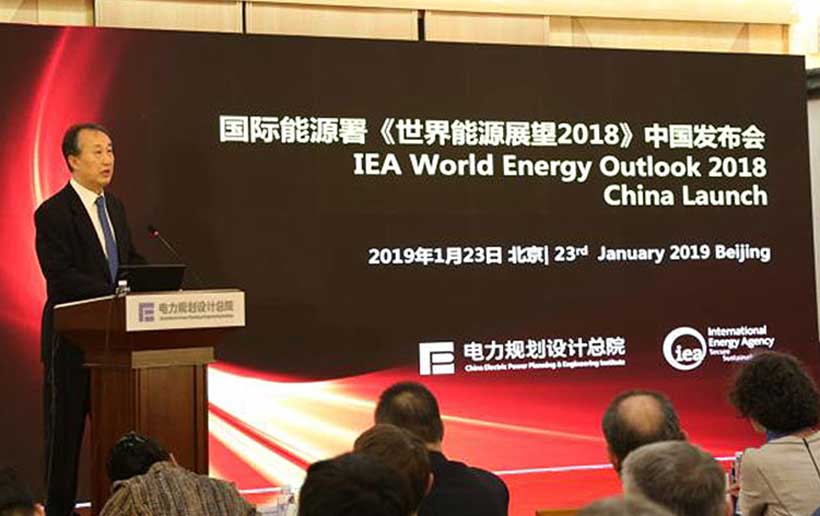 IEA Chief Modeller Laura Cozzi launched the latest World Energy Outlook in Beijing on 23 January. The China launch brought together over 120 officials and experts drawn from government, academia and the power industry to discuss the latest global energy trends, and the outlook for the electricity.
During his opening remarks, Li Ye, Executive Director General of China's National Energy Agency noted the strong IEA-China relationship that has delivered key results across a range of important areas of reform for China including: power market reform, distributed energy, renewables and gas market design.
At the IEA Ministerial meeting in 2015, China became one of the first countries to activate Association status with the Agency. Since then the IEA and China have been working closely together to achieve energy reform in China. In 2017, the IEA and China agreed a Three Year Work programme to boost energy policy analysis, promote clean energy systems, build capacity on energy regulation, and improve exchange of data on renewable energy and other resources.  The launch in Beijing was organised by the China Electricity Power Planning and Engineering Institute, which hosts IEA's China Liaison Office.
The IEA's work with China includes collaboration to draw upon best international practice in carbon emissions trading, and power market reforms that enables renewable energy to make a greater contribution to electricity supply. Work is ongoing with Chinese counterparts as the new Five Year Plan, and longer-term plans, are put in place to accelerate China's clean energy transition.  The IEA will launch its latest work on China's Power System Reform in Beijing on 25 February.
UNIDO to pilot Better Cotton Initiative in Egypt towards sustainable cotton production
The United Nations Industrial Development Organization (UNIDO), under the framework of The Egyptian Cotton Project, launched the Better Cotton Initiative (BCI) pilot in the country to support the Egyptian Cotton branding as part of a renewed drive to increase product sustainability, improve working conditions along the supply chain, and support cotton growers and relevant institutions in paving the way towards the pilot's national upscaling.
"The project's vision is to pilot the BCI standard system in Egypt to advance the cotton industry in a way that cares for the environment and the farmers growing it, through a multi-stakeholder programme jointly coordinated by UNIDO, relevant governmental entities, farmers' cooperatives, cotton and textile associations, and local and international private sector stakeholders," said The Egyptian Cotton Project's spokesperson.
The BCI will  strengthen the competitiveness of the Egyptian textile industry in the global market through an holistic approach to sustainable cotton production which covers all three pillars of sustainability: environmental, social and economic. Farmers will receive trainings and those who meet rigorous levels of sustainable production and employee welfare will be granted the BCI standard.
Funded by the Italian Agency for Development Cooperation, the Egyptian Cotton project is implemented by UNIDO in collaboration with the Ministry of Trade and Industry, the Ministry of Agriculture and Land Reclamation as well as with local and international textile private sector stakeholders. It also leverages the "Cottonforlife" CSR initiative by Filmar Group.