The holistic gender and media agenda in focus
Achieving gender equality in and through media requires a comprehensive approach covering a full gamut of longstanding as well as new challenges.
Assessing the issues – ranging from media ownership and staffing, news coverage, the safety of women journalists, through to policy effectiveness – is essential if society is to overcome the snail's pace of progress to date.
This was the thread running through a panel session convened at the UN headquarters in New York on 23 March by UNESCO and the Global Alliance for Media and Gender (GAMAG).
Taking place as a side event during the 62nd Commission on the Status of Women  (CSW), the occasion previewed a number of analytical position papers which GAMAG had prepared with the support of The Netherlands and channeled through UNESCO's International Programme for the Development of Communication (IPDC).
The position papers, to be published in book format later this year, helped GAMAG to focus its advocacy around the CSW's annual review theme on women's' participation in, and access to, the media and information and communications technologies.
The work also helped towards references to media and ICT being included in the CSW's conclusions concerning its primary theme of "Challenges and opportunities in achieving gender equality and the empowerment of rural women and girls".
Aimée Vega Montiel from the National Autonomous University of Mexico and the Interim Chair of GAMAG presented the wider context of the position papers. She pointed out that media has a key role in the achievement of gender equality across all the 17 Sustainable Development Goals through shaping the social and cultural norms underpinning discrimination and inequality.
Sarah Macharia of the World Association for Christian Communication and co-ordinator for the Global Media Monitoring Project  flagged how little progress has been made in the portrayal of women in media. Within a 10-year timeframe, women's appearance as experts in media has only risen by 2 percent.
Combatting sexist stereotypes is a necessary part of the process but it is hindered by the low representation of women in decision-making roles on boards of media companies. As Carolyn Byerly, a professor at Howard University noted, media and social media power is still highly concentrated in the hands of men. She cited research showing that out of the 100 largest media companies, only 6% have a woman CEO.
Rampant sexual harassment within the media and society is an enduring problem, with women journalists being abused within newsrooms and also by sources, said Mindy Ran from the International Federation of Journalists.
She said that women in media faced a "triple jeopardy" – enduring the same risks as their male counterparts, social pressures because they are female, and additional abuse because of the combination of being a woman who is a journalist. "Protection mechanisms are often completely inadequate at workplaces".
Claudia Padovani from Padova University in Italy signaled the importance of having effective policy to mainstream gender equality in and through media. She highlighted, however, that many governments lacked such an instrument, and that there are questions about the effectiveness even where policies exist.
Abeer Sa'ady, Vice President of International Association of Women in Radio and Television (IAWRT) summarized the discussion, urging that "we need to close the gap between good intentions and practices".
Gender equality should be everyone's concern, she said. "It is not about women, but about everyone, about men and women", adding that there was a need for action across governments, trade unions, universities, civil society and private and public sectors.
UNESCO's Guy Berger, Director for Freedom of Expression and Media Development, called for relevant actors to introduce or revise gender policies for media in order to ensure greater implementation.
Many governmental, social media and newsroom policies serve only as "weak symbols" that may reflect the aspirational gender norms, but are not translated into practices, he noted.
The event was moderated by June Nicholson from Virginia Commonwealth University .
Why Education? How education changed my life
I have a story to tell the world about the importance of education. I was born in a remote village in Madhupurupazilla, under Tangail district, Bangladesh. My parents were illiterate. Unfortunately due to some maternal related complexities, my mother died in 1988 when I was one and half or two hears old. I don't know exactly. Even, I don't know my actual birth of date and year. And that's a common picture for us who born in an illiterate family. Since my mother died at an early age, I had to see the pains of hunger, poverty, malnutrition, health challenges and so forth. I still remember that almost every night, I had to sleep without any food. Sometimes, whole day, I had no food. I still remember that, one day, I and my sister were begging for some food to eat in 1993 or 94. So, that was my life story.
I had no shelter to go except my grandmother's house. And they were also poor. So, it was really a tragic life for me. I never thought that I will ever have the privilege to have access to education. Who even do not know about from where his next meal will come, where he will go for shelter, access to education is really a dream to him. So, education was a luxury to me. After moving here and there for food and shelter almost five or six years, at last, my grandmother's house became my shelter. I started to going to school. My life started changing because of the touch of education. I started to teach when I was in Grade five student. My first salary was BDT 20. I continued teaching as house tutor till 2012.
In October 2000, another tragic incident happened in my life. My father committed suicide. I became a full orphan. I was in Grade IX then, was studying in science group at Pakutia Public High School, Ghatail. My father's suicide shocked me very much. I did not continue study that year. Then, I dropped one year. Next year, in 2001, I changed my school, and got admitted in Class Nine at Madhupur Shahid Smrity High School to have better education. Since the school was far away from my grandmother's house, I had to shift to Madhupur. But where will I go? Fortunately, I got a lodging opportunity there. I had to teach two children of my lodging master, I had to go for bazar regularly, and to do other household chores on a regular basis. In return, they provided me a room to stay and three time meals. In addition, to pay my tuition fees, I had to go for other tuitions. Life goes on.
In fact, at any cost, I wanted to continue study. But, I don't know, why? Indeed, I had no guardian who can realize me the importance of education. From my inner side, education touched me and I wanted to study at anyhow. Sometimes, I worked as a day labourer to continue my studies. Even, I remember, in 2004, after appearing my S.S.C. exam, I went to pull rickshaw in Dhaka city because I had extreme zeal to continue my education. And for the grace of Almighty ALLAH, I continued my studies.
In 2006, after appearing HSC exam, I came Dhaka with BDT 1000. When, I was not able to pay my food charge at mess, I decided to sell one of my kidneys. Then, I found tuition at Shahbagh. I was residing in Dhaka Sukrabad. Very often, I went for tuition by walking since I had no bus fare. I still remember those days.
Then, for the grace of ALLAH, I got admitted in Dhaka University in International Relations Department in 2006-2007 academic sessions. Since it's a public university, I had to pay very poor fees to continue my studies at University. I passed honour's in 2011 and Masters in 2012 in International Relations from the University of Dhaka. I am sincerely grateful to the people of my country who bearded my all educational expenses. I am deeply thankful to all of my teachers who taught me to shape myself. Especially, I am sincerely grateful to Professor Dr.Delwar Hossain at the Department of International Relations at Dhaka University who extended his generous hand during my difficulties, who showed me new ways to life, facilitated to increase my thirst for knowledge through showing the path of knowledge.
After appearing my Masters exam, I secured the first position from Bangladesh in the MA admission entrance test examination of South Asian University, New Delhi in 2012. Then, I moved to Delhi in 14 August in 2012 to pursue my second Master's in International Relations at South Asian University. I continued my search for knowledge. The SAARC-India Silver Jubilee Scholarship was imperative to continue my education at SAU. My teachers at SAU helped me to create a new horizon of knowledge. After successfully completing second Masters in 2014, I joined at the University of Rajshahi in 30 November, 2014 as a founder lecturer in International Relations. That opened a new chapter in my life. I learned lots of things from the founder chairman of the Department, Professor Dr. Md. Abul Kashem and from my colleagues and students.
During teaching at Rajshahi University, I was selected as one of the 18 scholars around the world at Study of the US Institute for Scholars on US Foreign Policy Program, funded by the US State Department, hosted by the Bard College, New York for 44 days. It was a great learning opportunity for me. It provided me an international exposure and opened my eyes for the vast world of knowledge.
I continued to read, teach, and write. I even taught 8 courses at undergraduate level in 2017. Then, I moved to Delhi again at SAU, my intellectual home to pursue PhD in International Relations in July 2018. Since my childhood, I just wanted to study irrespective of challenges, and my ALLAH has fulfilled my dream. Now, I am a doctoral student. Sometimes, I even, cannot believe myself that I am a PhD scholar today.
Why am I telling all of these? The point is that it's all about education. Education changed my life. But still coming in this 21st century, tens of thousands are out of access to education. It is quite ironic that the states of the world spend billions of dollars or armaments than education. This world politics do not work for the tens of thousands voiceless, marginal people in the world. Thus, it's time to change the world politics for the benefits of people in the world than the state.
In fact, to change the world, we need education. To interpret the world, we need education. So, access to education is a basic human right which needs to be ensured. In this case, only our state cannot do that. Today, non-state actors' play important role in every dimension in our society from politics to economics. Thus, alongside the government, individuals, groups, academics, scholars, writers, organizations, all need to come forward to ensure access to quality education to everyone to make a better, peaceful world. Can't we make it?
Hunger and obesity in Latin America and the Caribbean compounded by inequality
For the third consecutive year, the number of those chronically hungry has increased in Latin America and the Caribbean, while 250 million – 60 percent of the regional population – are obese or overweight, representing the biggest  threat to nutritional health, said the UN Food and Agriculture Organization (FAO) on Wednesday.
Speaking at the launch of the 2018  Panorama of Food and Nutrition Security report in Santiago, Chile, FAO's Regional Representative, Julio Berdegue said it was an "appalling" threat to health overall, affecting women and indigenous groups the most.
The Panorama, published annually by FAO, the Pan American Health Organization (PAHO), the United Nations Children's Fund (UNICEF), and the World Food Programme (WFP), explores strategies to halt the health threats posed by hunger and malnutrition in Latin America and the Caribbean.
According to the report, hunger, malnutrition, lack of micronutrients, and obesity largely affect lower income families, women, indigenous communities, Afro-descendants and rural families.
Principle causes of malnutrition amongst the most vulnerable, can be traced back to changes the food systems have experienced in the region, from production to consumption. With a greater strain on the demand for nutrient-rich food like milk and meats, many resort to less costly options which are often higher in fat, sugar and salt.
"Obesity is growing uncontrollably," Mr. Berdegue said.
Maria Cristina Perceval, who serves at the regional director for UNICEF in the region, said stunting correlates closely to inequality and poverty levels, and being chronically overweight "is also increasingly affecting the poorest children," highlighting that lower income families have unequal access to healthy diets.
Obesity has become the greatest threat to Latin America and the Caribbean when it comes to nutritional health conditions. Nearly one in four adults are obese and more than seven percent of children below the age of five are overweight—higher than the global average of 5.6 percent.
To address the exacerbation of hunger and obesity, a "multispectoral approach is needed," Director of PAHO/WHO, Carissa Etienne said, adding that the solution requires addressing social factors just as well as water quality and access to health services.
In response to growing malnutrition, partner authors on the report call on countries to implement public policies that combat inequality while promoting health and sustainable food systems.
Mind-Reading, Mood Manipulation: Grounds for Caution and Optimism at the Frontiers of Science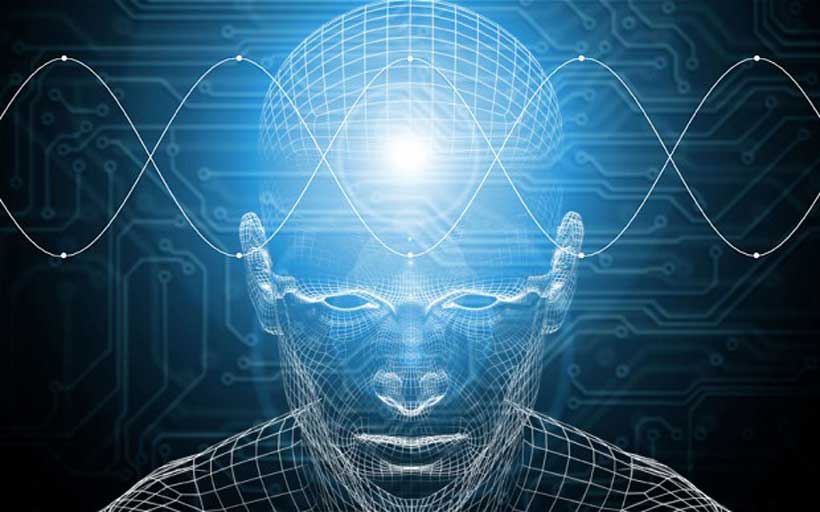 Eight areas of scientific research with the potential to have the greatest impact on life on earth are today highlighted with the publication of the World Economic Forum's inaugural Future Frontiers 2018 survey.
The list is an attempt to show how the simultaneous coming of age of a range of technologies is already affecting our future in ways beyond their original premise. By focusing on frontiers with negative as well as positive implications for life on earth, the survey's findings are also an attempt to galvanize efforts to put in place safeguards to prevent future misuse.
The inspiration for the list comes from a survey of 660 global experts from the Forum's Global Future Councils and Young Scientists community as well as users of its Transformation Maps. Tellingly, many of the technologies that caused respondents most concern stem from breakthroughs designed to solve problems. The question of how to regulate the "dual use" of technology without stifling research that could lead to sizeable societal benefits is becoming one of the greatest challenges for leaders in the Fourth Industrial Revolution.
"The frontiers of science should not be seen as barriers, but rather opportunities to enable collective action in pursuit of solutions to the challenges facing our world today," said Lee Howell, Head of Global Programming at the World Economic Forum.
The Future Frontiers of 2018 are:
Cause for hope
Quantum biology: Birds' ability to navigate thousands of miles or DNA's propensity to mutate are examples of how biology has evolved to take advantage of quantum behaviours. Nascent research into the role quantum physics plays in the human brain could unlock some of science's greatest mysteries.
Machine learning through small data:Artificial intelligence (AI) currently requires huge amounts of data to make relatively small advances in functionality. Conversely, the human brain can typically achieve excellent outcomes through its ability to generalize using very little data. Machines gaining the agility of the human mind would be a game changer.
Room temperature conductivity:The ability to transmit and store electricity without loss or degradation could herald a clean energy revolution and enable new technologies. Currently, superconductivity is difficult to achieve and prohibitively expensive, a situation that scientists are working to change.
Venomics: If only the medicines we use today were as effective as natural toxins and venom in binding themselves to specific targets in the human body. With more than 220,000 individual species producing nature's perfect "super drugs", the race is on to harness this potential for good.
Cause for concern
Lethal autonomous weapons (LAWS): Drones and robots have a huge role to play in building prosperous, peaceful societies. Unfortunately, they can also be used in warfare. More worrying still, once deployed they could make their own decisions about the use of lethal force.
Digital phenotyping: The ability to use technology to predict illness or ailments that are invisible to the human eye is rapidly becoming a reality. The implications for privacy and digital rights are profound if government, companies or third parties discovered a means by which to use the same techniques to secretly capture changes in our mental health.
Non-invasive neuromodulation: The ability to stimulate the brain using electrical currents is opening up a world of new treatment for conditions such as Parkinson's disease or depression. Without clear regulation, the same techniques could be used to deliver unfair advantages, reinforcing inequalities. Worse still, there is the potential for government to use it to manipulate the mental states of specific groups, such as soldiers.
Predictive Justice: AI, neuroimaging and big data has opened up a world of possibilities when it comes to identifying individuals and scenarios where a crime is likely to occur. The downside is the risk that the same techniques are used to produce fake evidence and protect the guilty.
Discussion about how to optimize the positive aspects of these future frontiers while mitigating their negative effects will be the focus of a number of workshops and action-oriented sessions at the Annual Meeting of the Global Future Councils which will take place in Dubai, United Arab Emirates, 11-12 November.