The French economic intelligence and the Intelco case
In order for the intelligence to contribute to making the best strategic decisions, it is necessary that the mechanism linking intelligence, decision-making and actions should work smoothly. Therefore, it is important to provide a critical evaluation of the information and to understand that in the information society there is a great number of accessible sources.
In this regard, the French Intelco project had this specific goal and turned out to be a very positive experience. Funded in April 1993 by Christian Harbulot and Jean Pichot-Duclos, Intelco is a laboratory of ideas on the role of the information in post-Cold War geo-economic power relations.
Intelco was originally part of the Council of International Defense (DCI) that had been granted full autonomy to start a debate over economic intelligence in France. The original six members of Intelco were sided by one or two other members nominated by the DCI; Intelco's main goals were 1) promoting research and awareness on economic intelligence through conferences sponsored by the Institute for Higher National Defense Studies and partnership with universities; 2) direct support to institution and enterprises. Intelco contributed to expanding the national debate on new frontiers of economic intelligence such as information war and cultural interference.
Intelco's message encountered the opposition of those who refused to acknowledge the concept of economic warfare and maintained that while war brings death, liberalism creates wealth. Such a misconception can lead to wrong conclusions like considering the Clinton system as liberal, when in reality it is a mix of protectionism, diplomatic interventionism and special services to support U.S. companies, abuse of power in controlling electronic fluxes (the United States control 90% of the software industry). Besides, refusing the idea of economic warfare can also favor criminal organizations that are increasing their turnover.
The Intelco experience aimed at raising the awareness on real problems in the people who were supposed to solve them beyond ideologies and partisan interests. The most problematic hurdles Intelco had to overcome resulted from French cultural inertia. Economic intelligence was regarded with distrust: engineers were not familiar with indirect strategies imposing to perform invisible and transversal actions; security specialists had troubles adapting their traditional approach into a new context in which information is accessible to everybody.   Intelco had to face the antimilitarism of those refusing to admit that defense operations could also be helpful to companies and ignored the role of the Pentagon in protecting the economic interests of the United States.
Contrary to what most ideologues maintain, capital holders and defenders of national interests do not automatically get together and join forces. Despite its many enemies, Intelco continues to develop the concept of economic intelligence, which sooner or later will be integrated with the concept of global intelligence as the complexity of globalization increases.
The experience with Intelco led to the development of a scientific literature in French on the use of information and intelligence in both private and public sector. The cultural gap with the United States shrank significantly despite the fact that state administration, academia and business have long ignored this issue. The contribution this literature gave to the debate on economic intelligence is very important since it puts into question the Anglo-Saxon approach – that is usually narrow-minded and influenced by big corporations – and therefore provides room for a comparative study of market economies.
According to the United States laws and business mentality, companies must be free to deal with economic competition through offering better deals. The facts proved this assumption to be wrong. In fact, to protect the automobile industry from foreign competition, all stakeholders of the U.S. economy came together (companies, trade unions, federal authorities). The ultra-liberalism suddenly turned into a patriotic liberalism. The politically correct propaganda promoted by the international institutions under the Anglo-Saxon influence did not prevent Clinton to consider defense as number one priority for the U.S. economic interests.
Another achievement of Intelco was the creation of the School of Economic Warfare, in collaboration with the School of Trade (ESLSCA); the choice of using the words "economic warfare" instead of "economic intelligence" was driven by the fact that the former is more impactful than the latter.
Companies struggling with the competition attacks know very well what economic warfare is about, but is very rare for them to realize the importance of the role of information in developing their business.
The functioning of the School of Economic Warfare was based on the following principles: fighting spirit, teamwork, risk-taking, cunning. These principles find their equivalents in some of the illness of the French society: fighting spirit only for career goals, information that is not shared, little awareness of the importance for the business world to join forces, risk-adverse attitude.
Globalization requires companies to adopt all strategies necessary to protect themselves against the encirclement techniques used by foreign competitors. Companies not only need to promote their own products but they also need to consider the destabilization factors that competitors or other opponents can put in place.
The School of Economic Warfare aims at seeking solutions to these problems, but so far it is just a drop in the ocean. If the French elites continue to ignore the importance of a culture on intelligence, they risk leaving the world in the hands of one single owner. Clinton created a state-led security system allowing the United States to increase exports while creating and keeping hundreds of jobs. Placing the intelligence to the top of this mechanism significantly contributed to the expansion of the U.S. power, together with favorable trends of the world economy.
EU Commissioner Édith Cresson explicitly said that the United States need its own intelligence policy in order not to be affected by the other states' one. In this regard, former French Secretary General for Defense Alain Juillet defined economic intelligence as a governance tool focused on controlling strategic information and aimed at increasing competitiveness and security for both national economy and private business.
Two other leading experts of economic warfare, Christian Harbulot and Éric Delbecque offered their own definition of economic intelligence. Harbulot defined it as the constant research and interpretation of open source information with the aim of understanding the other actor's intentions and capabilities. Delbecque identified economic intelligence as part of economic warfare culture, specifically in the competence – meaning the combination of methods and instruments of surveillance, security and influence – and in public policy that aims at increasing power through elaborating and implementing geo-economic strategies and establishing collective control of strategic information.
The concept of intelligence here derives from its original Anglo-Saxon meaning, that is a collection of information enabling to operate in different fields. This understanding of intelligence is not related to the espionage Cold-War techniques, in which information circulated only within a restricted group of experts through the use of illegal means such as technological transfers, theft of IT material, firing high-profile managers.
A more detailed analysis on economic intelligence and the practical application of the so-called economic warfare, reveals three main fields of action: the watch, the protection of information and lobbying practices. In particular, the watch consists in the surveillance of the economic reference ambient in order to instantly detect possible threats or opportunities to seize; there are seven kinds of watch: competition, trade, technological, geographic, geopolitical, legislative and corporate. The states that are able to perform these practices are those which truly experience an increase in influence and thus in power. This perspective privileges the state capability to use this strategic weapon over the one of single companies that use it in order to expand their trades and increase their profits. Since economic intelligence can be considered as both offensive and defensive tool (for example when it is used to either foresee an alliance between competitors or perform disinformation operations), it is the crown jewel of economic warfare policies, especially due to the importance of information in modern economies.
In this regard, it is necessary for both public and private sector to join forces. An interesting model is provided by the case of post-WWII Japan, where the Japan External Trade Organization started collaborating with the above-mentioned MITI, which had a significant role in strengthening of commercial ties with other states. The Japanese case is very interesting not only for its flourishing economic but also for the cultural environment, where every citizen feels morally engaged in pursuing the nation's greatness through technological and trade primacy. It is no coincidence that 10-15% of Japan national budget for research and development is allocated to scientific and technical information. The United States also adopts a similar strategy, although it tends to disguise it as an official matter of fair competition. The U.S. administration has in fact established a counter-intelligence service. Through expanding the CIA mandate, this U.S. agency also plays an active role in industrial espionage and provides companies secret information about their foreign competitors.
Why China will win the Artificial Intelligence Race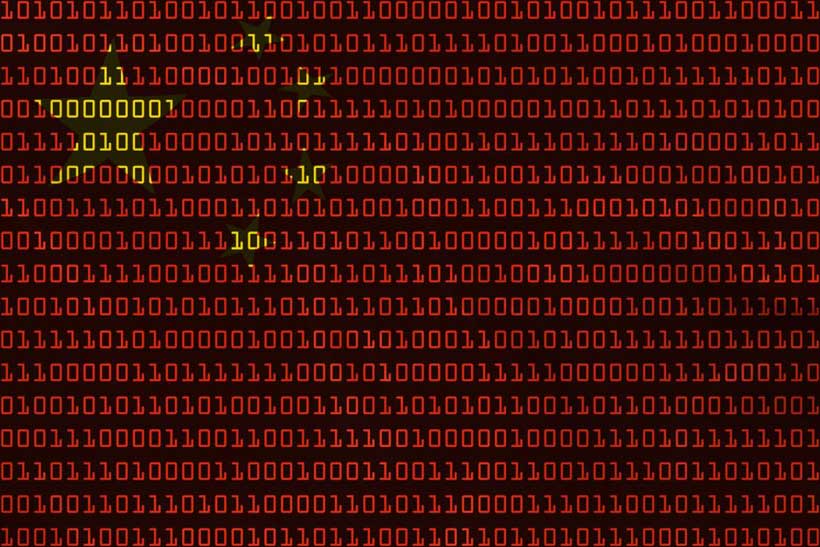 Two Artificial Intelligence-driven Internet paradigms may emerge in the near future. One will be based on logic, smart enterprises and human merit while the other may morph into an Orwellian control tool. Even former Google CEO Eric Schmidt has foreseen a bifurcation of the Internet by 2028 and China's eventual triumph in the AI race by 2030.
In the meantime, the US seems more interested in deflecting the smart questions of today than in building the smart factories of tomorrow.  Nothing embodies this better than the recent attempt by MIT's Computer Science and Artificial Intelligence Lab (CSAIL) and the Qatar Computing Research Institute (QCRI) to create an AI-based filter to "stamp out fake-news outlets before the stories spread too widely."
But what exactly constitutes fake news? Does it include media-colluded lies over Iraqi possession of weapons of mass destruction in 2002? Or the egregiously fraudulent Nurse Nayirah testimony a decade earlier? Will the binary logic of "either you are with us or against us" be used to certify news sources?
According to US President Donald J. Trump, fake news is a 24/7 specialty of the CNN, Washington Post and just about every other US mainstream media. The author agrees with Trump on this note. As a futurist, he relies heavily on credible news sources. The CNN and WaPo therefore rarely feature on the trusted list. At the same time, the author squarely blames Trump for the ongoing US-China trade war.This raises several questions: How will MIT's AI filtration system treat editorial divergences in the same publication? Will they all be feathered and tarred as "fake news" once a threshold – 150 articles according to the new system – is crossed? How will it evaluate analytical gems in the unregulated alternative media and open source fora? Will social media evidences, planted and generated by a critical mass of trolls, be machine-aggregated to determine true news?
It is also disturbing to note that this digital commissariat is being partly developed by Qatar – a nation that has been routinely singled out for its human rights abuses, use of slave labour, rampant anti-Semitism, runaway fake news and support of jihadi terrorism. While Qatar and the US media have incessantly accused Syria of wielding chemical weapons, experts from MIT and the UN have adduced otherwise.How will such contradictory reports be treated in the future as more Gulf Arab money pour into MIT and its cohort research institutions?
Not Made-in-America
The future of US artificial intelligence and its emerging technologies is overwhelmingly dependent on foreign talent drawn from Asia and Eastern Europe. This is unsurprising as 44 million US citizens are currently saddled with a staggering $1.53 trillion in student loans – with a projected 40 percent default rate by 2023.
The US student loan bubble is expanding in tandem with the rising un-employability of young Americans. Fake news overload naturally leads to pervasive intellectual stupefaction.  US policy-makers will ignore this ominous trend, just as they ignore the perennial national slide in global indices that measure the quality of life, education and human capital yields. Can the human mind – incessantly subjected to politicized fairy tales and violent belief systems – be capable of continual innovation?  It is of course easier to blame an external bogeyman over a purely internal malaise. Herein lies the utility of fake news; one that will be filtered by a digital nanny and policed by thousands of ideologically-biased fact-checkers.  Funded, of course, by the US deep state!
Somehow no known form of intelligence – artificial or otherwise – has impressed US policy-makers on the national security dimensions of the immigrant-citizen digital divide. High-achieving immigrant communities, for example, may be targeted by irate citizens during a period of intense economic distress, precipitating a reverse brain-drain to their countries of origin.
Even otherwise, the children of highly-skilled naturalized immigrants face a variety of discriminatory practices when they come of age. The most notorious of this is the "Asia fail" in take regimen at vaunted US universities where, smart second-generation Asian Americans are routinely sacrificed on the altars of artificial diversity and multiculturalism. In future, a digital panoptic on may selectively reject meritorious applicants based on "inappropriate" social media posts made a lifetime ago. Any litigation-unearthed bias in the admissions process can be blamed on a technical glitch. Or on the Russians!
Forget about merit! The prevalent imperative is to develop next- generation rubber-stampers for the privileged 0.1%.
Divergent Futures
Just like the Internet, the middle classes of a rump US-led Greater Eurabia and a China-led world may have separate trajectories by 2030.  With China experiencing a middle class boom and record numbers of STEM graduates, AI is poised to boost the quantity and quality of a new generation of digital scientists.
At the same time, the search algorithms of Google, YouTube, Facebook and its cohorts are making it harder for individuals to access critical open source data and analyses.  The convenient pretext here is "fake news" and the need to protect society from misleading information. Why think… when a state-led AI Commissar can do the thinking for you? Ironically, the West routinely charges China for this very practise. How is it possible then for China to develop rapidly and become a leader in AI?  In the core Asian societies, the art of "constructive criticism" incentivises erudition, knowledge and a face-saving approach.  Knowledge is also unfettered by ideology or provenance.
The US, on the other hand, is hopelessly trying to find a balance between its ideological dictates, visceral populism and next-generation knowledge. Talent and AI are sacrificed in the process. According to Google's Eric Schmidt, "Iran…produces some of the smartest and top computer scientists in the world. I want them here. I want them working for Alphabet and Google. It's crazy not to let these people in."
It is even crazier to think that a smart society can be moulded by AI-mediated claptrap and news filters.  This is why China will win the AI race, and Asia will prevail in the Internet of Ideas (IoI).
Non-State Actors in Today's Information Wars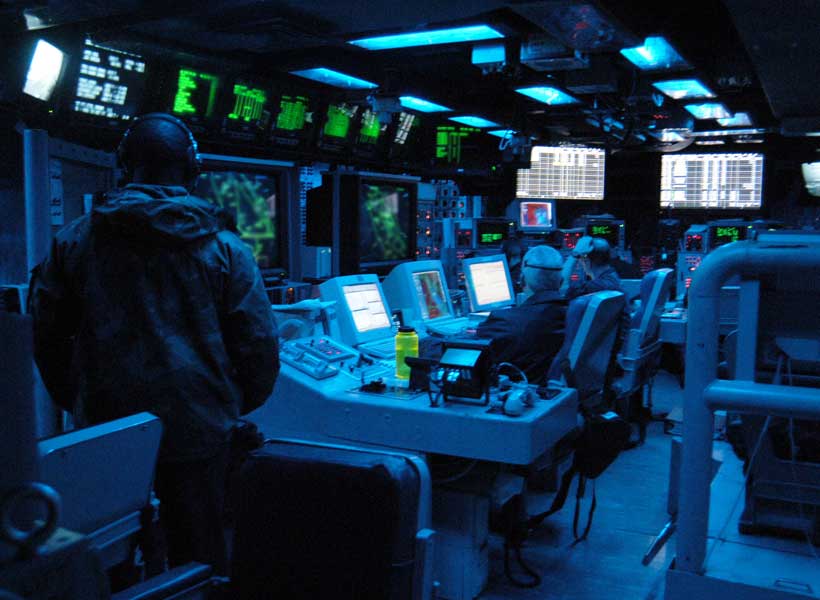 Rivalries and confrontations between states in the information space are a feature of today's international relations. Information is becoming one of the priority instruments in fighting for global domination.
We agree with experts who believe that there exist two principal forms of information warfare, technological and psychological, the former targeting information systems and communication channels and the latter, people's minds and public opinion.
We can detect a trend toward growing non-state involvement in information wars. There are various interconnected reasons for this.
One of them is the latent character of information warfare: governments launching information attacks are careful to keep them undetected or to try to gloss over their own involvement if such attacks are detected. Another reason is that it is difficult to find out who carried out the information attack and what the objective was. Yet another reason are resources that some Internet users and associations of users apply to conduct for cross-border attacks.
International terrorist and extremist organizations make extensive use of information and communication technology (ICT) for propaganda and recruitment.
A report for 2017 by Group-IB, one of the leading international companies dedicated to the prevention and investigation of high-tech crimes, speaks of "state-sponsored hackers" as well as "financially motivated" ones. Geopolitical disputes between nations "are being accompanied by an increase in cyber espionage and sabotage campaigns," the report says.
Investigative reporters and individual civic activists have recently been forming powerful international associations, which mainly owe their emergence to the global information and communication resources of the Internet. However, they are often drawn into information wars because of powerful effects their investigations may have.
Global media remain the most influential source of information, and therefore they inevitably get drawn into information wars.
Media, especially state-financed media organizations, predominantly act as agents of governments in information wars.
American NGOs are widely known for their key role in organizing "color revolutions" over the past two decades. They worked with opposition parties and their youth units, with central government elites, and with local government bodies. They also supported media groups and Internet resources that were involved in subversive activities and local NGOs that later organized protests.
Prestigious international NGOs publish reports assessing specific developments or containing development ratings for various countries in specific fields. Such reports are powerful vehicles for influence.
Commercial organizations that take part in information wars mainly do so indirectly, under outsourcing agreements, fulfilling tasks such as monitoring the information space and cyber intelligence, and information security tasks, including defense of critical facilities in information infrastructures.
It has been a trend for a few decades for governments to hand over some of their military and security functions to commercial organizations, which has manifested itself best in the emergence of private military corporations. It would be logical to expect the emergence of private companies organizing information offensives, both technological and psychological, on a commercial basis, which would mean commercializing information warfare.
First published in our partner International Affairs
The risk of a new Islamic State on China's Western Border
China is in the process of cracking down on what it claims are separatist elements among its Muslim-minority Uighur community who live in its western Xinjiang province. The Uighurs are ethnically Turkic and perceive themselves as being separate from the majority Han Chinese community. As the gateway of China's Belt and Road Initiative (BRI), Xinjiang province in north-western China is vital to the country's economic future. Its importance lies not only in its key geographical location, bordering Kazakhstan, Kyrgyzstan, Tajikistan, Afghanistan, Russia, Mongolia and Pakistan, however, but also in its huge energy and mineral resources also constitute a large part of China's total resources. The province is witnessing a crackdown, however, which targets its Uighur Muslim population. A United Nations human rights panel suggests that hundreds of thousands, possibly even millions, of Uighurs are in "re-education" internment camps.
Questions are increasingly being asked about the lack of any reaction or condemnation by officials and religious leaders of Muslim-majority countries in South-East Asia, Central Asia and the Middle East. In fact, the topic is barely mentioned in the media of Muslim-majority countries. That could be due to the growing Chinese influence in those countries, which is, in turn, an outcome of their increasing economic ties. Associated with this, and as an instrument to upgrade the relationship to a strategic partnership, China assigned $23 billion in loans and financial aid to the Middle East after meeting 21 foreign ministers of Arab nation at the China-Arab States Cooperation Forum (CASCF) in Beijing in July this year. This was, in the main, China's attempt to ensure the stability of the region in its attempt to ensure the success of President Xi's legacy project, the Belt Road Initiative.
Apart from its strategic location near the countries mentioned above, Xinjiang's geographical location should also be examined from the perspective of its proximity to the Afghan and Pakistani borders, regions where large numbers of insurgent and radicalised groups are located. Probably the most important entity in this regard is the Islamic State in Khurasan (ISK). As a militant group, ISK follows the model used by Islamic State in Iraq and Syria (ISIS), recruiting fighters through an extremist rendition of Islamic teachings. Its goal is to re-unite Muslims under the banner of a caliphate in Khurasan, a historic region that includes parts of Central Asia, in addition to Pakistan and Afghanistan. All of these areas share a border with Xinjiang.
Since 2016, some of the measures taken by the Chinese authorities against the Uighur community include: hindering prayer and fasting during Ramadan; forcing them to abandon their beliefs in God and to comply with the rules of the Communist Party; and spreading Islamophobia. Many Uighur leaders believe that those measures aim to eliminate the Islamic faith in the province.
Those actions are not limited to the province, however, as they echo among the public of the countries that border Xinjiang and who share religious and family ties with the Xinjiang Uighurs. They find the lack of condemnation by Muslim entities frustrating and, in addition, the absence of reaction by the Muslim public in other parts of the world leaves the Uighurs feeling abandoned. This feeling of abandonment could be the trigger that transforms Xinjiang into a rallying call that attracts radicalised and radical-leaning individuals to a group with a hard-line ideology like the ISK's. Those hard-line groups could use the suffering of the Uighurs as a reason to unite near the Chinese borders.
The case of Osama bin Laden and Al Qaeda is reasonably similar. In his perspective, the war he fought was against the "foreign crusaders" in the Muslim world, as well as what he saw as domineering Middle Eastern regimes. When the Soviets invaded Afghanistan in 1979, locals resisted, using the arms and funds provided by an international coalition. For bin Laden, participating in this fight was not necessarily so much against the Soviets, as it was to join the fight beside "Islamist brothers". Accordingly, he resided in Peshawar, in the Pakistani province near the Afghan border, and set up camps where volunteers who embraced his ideology came to join the fight.
Osama bin Laden resented the absence of Muslim unity against what he saw as "foreign crusaders" on Muslim soil. Furthermore, in 1992 he sought to promote a true Muslim country in Sudan, because at that time the adviser to the Sudanese President, Hasan Al Turabi, was advancing a political agenda based on Islamic beliefs. That agenda attracted bin Laden and he moved to Sudan, where he worked to enhance the country's farming sector and build roads, in addition to establishing training camps for fighters. Therefore, his expulsion from Sudan left a bitter taste in his mouth. That setback pushed him further towards achieving his goal in Afghanistan, and to overcome what he considered a betrayal by the United States. After that, Al Qaeda co-ordinated its deadliest attacks on American interests around the world. In September 2001, it went further, striking inside America's borders.
China's actions, similarly, coincide with a growing Pan-Turkism movement in Central Asia. As a political movement, Pan-Turkism calls for the unification of all Turkic people in the area stretching from the eastern Mediterranean Sea to Iran, Afghanistan, China and parts in South of Russia. This ideology, and its overlaps with the aspired-to Khurasan, could prove to be another way of attracting those who see the Uighurs as an oppressed Turkic population. Accordingly, the possibility of a more militant Pan-Turkism must be taken into consideration; it would not be the first time that the idea of a state predicated on a theocratic and Turkic identity emerged from the region. The creation of the Islamic State of Yettishar (1865 – 1878), with its capital at Kashgar, came about as the result of a series of uprisings in Xinjiang and the East Turkestan Islamic Republic, also known as the Republic of Uighuristan, rose in the 1930's, albeit that it was short-lived.
The consequences of China's policies in Xinjiang, combined with the silence of Muslim countries brought about for economic reasons and the growing Pan-Turkism, have the potential to spread across the borders of a region in turmoil. For a terrorist group with an ideology like ISK, which is currently struggling for power, the Uighur situation could be utilised to draw not only who were once members of ISIS but also affiliates of other groups that operate in the region, mainly in Pakistan and Afghanistan. Furthermore, supporters of Pan-Turkism can be attracted, and possibly radicalised, to take part in defending the Uighurs.The aim would be to unite them under one ideological umbrella: to help fellow Muslims across the border by fighting their oppressors.