Natural gas: An underrated driver of Saudi hostility towards Iran and Qatar
Debilitating hostility between Saudi Arabia and Iran is about lots of things, not least who will have the upper hand in a swath of land stretching from Central Asia to the Atlantic coast of Africa. While attention is focused on ensuring that continued containment of Iran ensures that Saudi Arabia has a leg up, geopolitics is but one side of the equation. Natural gas is the other.
With signatories to the Paris climate accord moving towards bans on petrol and diesel-driven vehicles within a matter of decades and renewable energy technology advancing in strides, natural gas takes on added significance.
These global energy trends are hastening in an era in which oil will significantly diminish in importance and natural gas, according to energy scholar Sergei Paltsev, will fill gaps in the provision of renewable energy that await technological advances.
Saudia Arabia's problem is that Iran and Qatar have the gas reserves it does not. That is one reason why renewables figure prominently in Saudi Crown Prince Mohammed bin Salman's Vision 2030 reform program, not only to prepare Saudi Arabia economically for a post-oil future but also to secure its continued geopolitical significance.
Prince Mohammed, like his counterpart in the United Arab Emirates, Crown Prince Mohammed bin Zayed, hopes that the kingdom will have an advantage in the generation of solar energy given that the sun hovers higher over his country than over Europe and other parts of the world and that it has less interference from clouds.
As a result, natural gas is a factor in mounting tension between Saudi Arabia and Iran, and say some analysts, a driver of the Saudi-UAE-led, ten-month-old diplomatic and economic boycott of Qatar.
In what could constitute a serious escalation of hostilities, the Saudi-led coalition in Yemen threatened this week to retaliate against Iran in response to missile attacks on the kingdom by Iranian-backed Houthi rebels.
"Perhaps, the Saudi elite knows all too well that the basis of its power is hollowing out rapidly as a result of the global climate response and anticipated dwindling of conventional oil. The stakes could never have been higher," said international relations scholar David Crieckmans in a recently published volume on the geopolitics of renewables.
Contributing to the same volume, Thijs van de Graaf, another international relations scholar, suggested that of all the Middle Eastern oil producers, Saudi Arabia may have the most to lose.
Ironically, crippling sanctions that severely hampered Iran's oil production and only began to be lifted following the 2015 international agreement that curbed the country's nuclear program coupled with US threats to withdraw from the accord and potentially reimpose sanctions may work in Iran's favour in the transition to a post-oil world.
"Iran…has a lot of advantages. It has a much broader economic base, a longer tradition of trading, and lower fertility rates… The country's oil production is much under its potential due to years of sanctions. This might in the long run turn out to be an advantage as these economies prepare themselves for a post-oil age," Mr. Van der Graaf said.
Add to that the fact that it is likely to be be gas supplies from Iran and Turkmenistan, two Caspian Sea states, rather than Saudi oil that will determine which way the future Eurasian energy architecture tilts: China, the world's third largest LNG importer, or Europe.
"Iran, within five years, will likely have 24.6 billion cubic metres of natural gas available for annual piped gas exports beyond its current supply commitments. Not enough to supply all major markets, Tehran will face a crucial geopolitical choice for the destination of its piped exports. Iran will be able to export piped gas to two of the following three markets: European Union (EU)/ Turkey via the Southern Gas Corridor centring on the Trans-Anatolian Natural Gas Pipeline (TANAP), India via an Iran-Oman-India pipeline, or China via either Turkmenistan or Pakistan. The degree to which the system of energy relationships in Eurasia will be more oriented toward the European Union or China will depend on the extent to which each secures Caspian piped gas exports through pipeline infrastructure directed to its respective markets," energy scholar Micha'el Tanchum argued.
In other words, the existential threat Iran poses to Saudi Arabia goes far beyond the fact that the Islamic republic challenges Saudi monarchical rule by offering an alternative, albeit flawed, form of Islamic governance that incorporates a degree of popular sovereignty. It involves competition in which Iran can leverage assets Saudi Arabia does not have, leaving the kingdom dependent on containment that at best postpones issues rather than accommodates solutions. It also means that the antagonists' regional proxy wars in Yemen and elsewhere are unlikely to remove the fundamental issues that drive the Saudi-Iranian rivalry and translate into destabilizing short-term policies.
Hardliners, including US President Donald J. Trump's newly appointed national security advisor, John Bolton, and nominee for the post of secretary of state, Mike Pompeo, may be proponents of regime change in Iran, yet, the question remains whether that would truly alleviate Saudi fears that are shared by Israel. If successful, it would eliminate the Islamic governance challenge, but do nothing to alter the reality of a changing energy landscape.
Barbara Slavin, an Iran expert at the Washington-based Atlantic Council, cautions that a possible US withdrawal next month from the nuclear agreement with Iran does not necessarily mean either the demise of the accord or a re-imposition of a crippling sanctions regime.
"Twenty years ago, Congress passed similar secondary sanctions—the Iran-Libya Sanctions Act—threatening penalties against foreign companies investing in Iran's oil and gas sector. Europe cried foul and the sanctions were never implemented. That could well be the outcome in May" when Mr. Trump has to decide whether the United States remains a party to the accord, Ms. Slavin noted.
Middle Eastern autocrats sigh relief: the US signals Democracy Summit will not change policy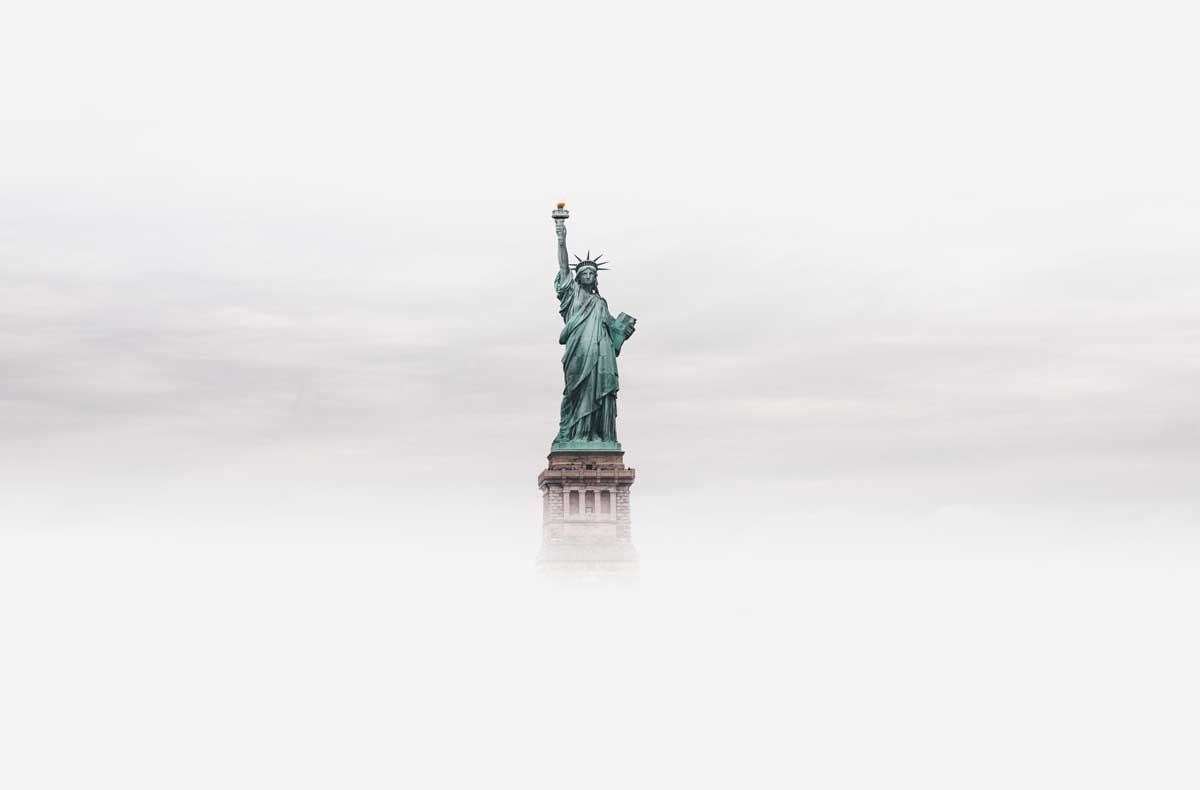 The United States has signalled in advance of next week's Summit for Democracy that it is unlikely to translate lip service to adherence to human rights and democratic values in the Middle East into a policy that demonstrates seriousness and commitment.
In a statement, the State Department said the December 9-10 summit would "set forth an affirmative agenda for democratic renewal and to tackle the greatest threats faced by democracies today through collective action." e State Department said that in advance of the summit, it had consulted with government experts, multilateral organisations, and civil society "to solicit bold, practicable ideas" on "defending against authoritarianism," "promoting respect for human rights," and fighting corruption.
Of the more than 100 countries alongside civil society and private sector representatives expected to participate in the summit, only Israel is Middle Eastern, and a mere eight are Muslim-majority states. They are Indonesia, Malaysia, Pakistan, Albania, Iraq, Kosovo, Niger, and the Maldives.
US President Joe Biden has made the competition between democracy and autocracy a pillar of his administration policy and put it at the core of the United States' rivalry with China.
"We're in a contest…with autocrats, autocratic governments around the world, as to whether or not democracies can compete with them in a rapidly changing 21st century," Mr. Biden said.
Yet, recent statements by the Pentagon and a White House official suggested that, despite the lofty words, US Middle East policy is likely to maintain long-standing support for the region's autocratic rule in the belief that it will ensure stability.
Popular revolts in the past decade that toppled leaders of Egypt, Tunisia, Yemen, Libya, Algeria, Sudan, Iraq, and Lebanon suggest that putting a lid on the pot was not a solution. That is true even if the achievements of the uprisings were either rolled back by Gulf-supported counter-revolutionary forces or failed to achieve real change.
To be sure, Gulf states have recognized that keeping the pot covered is no longer sufficient. As a result, countries like Saudi Arabia and the United Arab Emirates have developed plans and policies that cater to youth aspirations with economic and social reforms while repressing political freedoms.
The US appears to be banking on the success of those reforms and regional efforts to manage conflicts so that they don't spin out of control.
On that basis, the United States maintains a policy that is a far cry from standing up for human rights and democracy. It is a policy that, in practice, does not differ from Chinese and Russian backing of Middle Eastern autocracy. Continuous US public and private references to human rights and democratic values and occasional baby steps like limiting arms sales do not fundamentally alter things.
Neither does the United States' choice of partners when it comes to responding to popular uprisings and facilitating political transition. In dealing with the revolt in Sudan that in 2019 toppled President Omar al-Bashir and a military coup in October, both the Trump and Biden administration turned to Saudi Arabia, the UAE, Egypt, and Israel. While Israel is a democracy, none of the US partners favour democratic solutions to crises of governance.
White House Middle East coordinator Brett McGurk signalled this in an interview with The National, the UAE's flagship English-language newspaper, immediately after a security summit in Bahrain that brought together officials from across the globe. US officials led by Secretary of Defense Lloyd Austin sought to use the conference to reassure America's allies that the United States was not turning its back on ensuring regional security.
Mr. McGurk said that the United States had drawn conclusions from "hard lessons learnt" and was going "back to basics." Basics, Mr. McGurk said, in a nod primarily to Iran but potentially also to Saudi Crown Prince Mohammed bin Salman, entailed dumping "regime change policies." He said the US would focus on "the basics of building, maintaining, and strengthening our partnerships and alliances" in the Middle East.
Mr. McGurk's articulation of a back-to-basics policy was reinforced this week with the publication of a summary of the Pentagon's Global Posture review, suggesting that there would be no significant withdrawal of US forces from the region in Mr. Biden's initial years in office.
The notion of back to basics resonates with liberals in Washington's foreign policy elite. Democracy in the Middle East is no longer part of their agenda.
"Instead of using US power to remake the region…policymakers need to embrace the more realistic and realisable goal of establishing and preserving stability," said Council of Foreign Relations Middle East expert Steven A. Cook even before Mr. Biden took office." What Washington needs is not a 'war on terror' built on visions of regime change, democracy promotion, and 'winning hearts and minds' but a realistic approach focused on intelligence gathering, police work, multilateral cooperation and the judicious application of violence when required," he added.
Mr. Cook went on to say that a realistic US Middle East policy would involve "containing Iran, retooling the fight against terrorism, to reduce its counterproductive side effects, reorganizing military deployments to emphasize the protection of sea-lanes, and downscaling the US-Israeli relationship to reflect Israel's relative strength."
The United States is in good company in its failure to put its money where its mouth is regarding human rights and democratic values.
The same can be said for European nations and Indonesia, the world's most populous Muslim-majority state and democracy. Indonesia projects itself directly and indirectly through Nahdlatul Ulama, the world's largest Muslim civil society movement, as the only major supporter of a moderate interpretation of Islam that embraces human rights without reservations and pluralism and religious tolerance.
That has not stopped Indonesia from allegedly caving into a Saudi threat not to recognize the Indonesian Covid-19 vaccination certificates of pilgrims to the holy cities of Mecca and Media if the Asian state voted for an extension of a United Nations investigation into human rights violations in the almost seven-year-old war in Yemen.
Similarly, Indonesian President Joko Widodo has signed agreements with the United Arab Emirates on cooperation on religious affairs even though the UAE's version of a moderate but autocratic Islam stands for values that reject freedoms and democracy.
The agreements were part of a much larger package of economic, technological, and public health cooperation fuelled by US$32.7 billion in projected Emirati investments in Indonesia.
The Biden administration's reluctance, in line with a long list of past US presidents, to do substantially more than pay lip service to the promotion of human rights and democratic values brings to mind Albert Einstein's definition of insanity as "doing the same thing over and over again and expecting different results."
President George W. Bush and his then-national security advisor, Condoleezza Rice, acknowledged two decades ago that jihadist violence and the 9/11 attacks were partly the results of the United States' failure to stand up for its values. They bungled, however, their effort to do something about it, as did Barak Obama.
It is not only the Middle East and other regions' autocracies that pay the price. So do the United States and Europe. Their refusal to integrate their lofty ideals and values into effective policies is increasingly reflected at home in domestic racial, social, and economic fault lines and anti-migrant sentiment that threatens to tear apart the fabric of democracy in its heartland.
The backlash of failing to heed Mr. Einstein's maxim and recognizing the cost associated with saying one thing and doing another is not just a loss of credibility. The backlash is also the rise of isolationist, authoritarian, xenophobic, racist, and conspiratorial forces that challenge the values in which human rights and democracy are rooted.
That raises the question of whether the time, energy, and money invested in the Summit of Democracy could not have been better invested in fixing problems at home. Financial Times columnist Janan Ganesh nailed it by noting that "shoring up democracy is almost entirely domestic work."
It's a message that has not been lost on democracy's adversaries. In what should have been a warning that hollow declaratory events like the Summit of Democracy are not the answer, Iranian President Ebrahim Raisi told last September's United Nations General Assembly: "The United States' hegemonic system has no credibility, inside or outside the country."
International Solidarity Day with the people of Palestine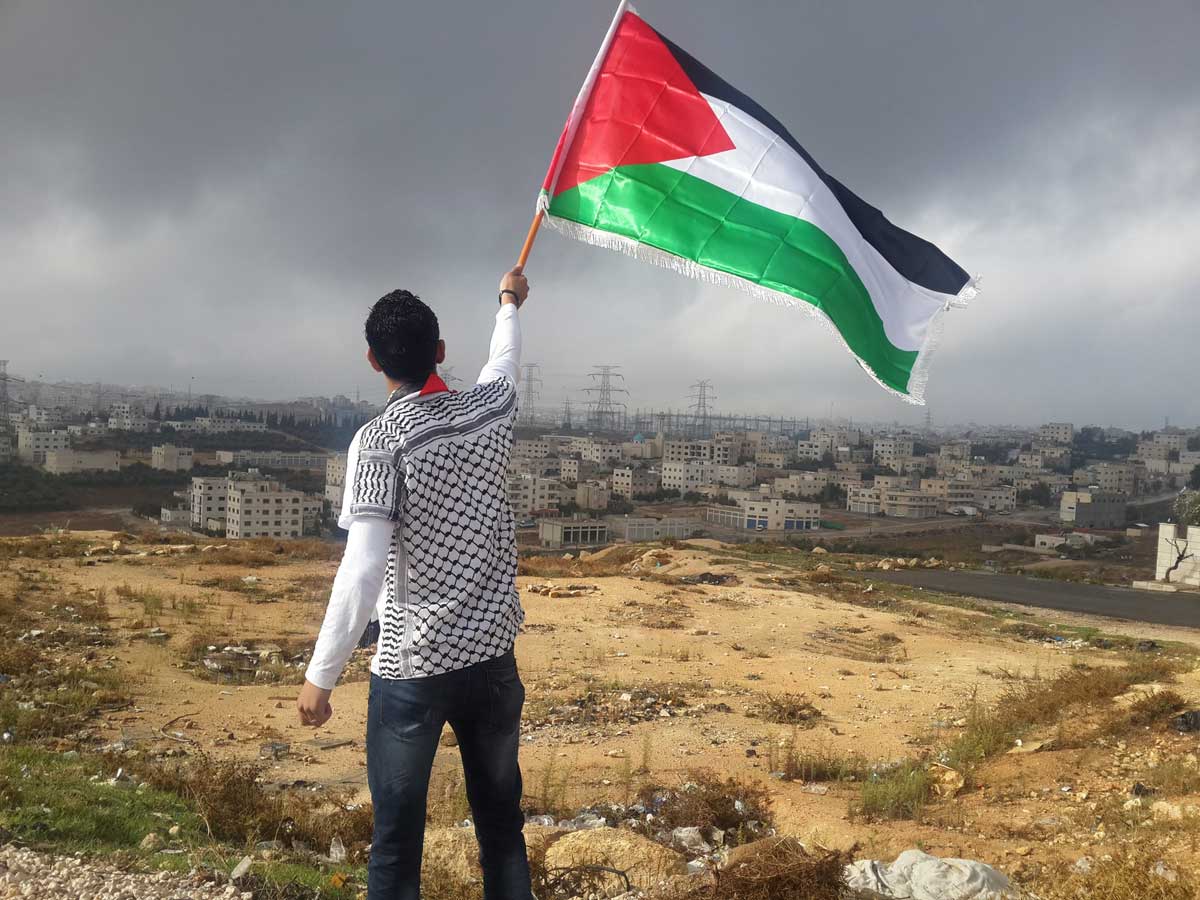 Since 1948, the people of Palestine were suffering due to Israeli oppression and aggression. Despite several resolutions on Palestine passed by the United Nation, Israel has not implemented either of them. Despite the struggle from all peace-loving nations, in various forms, the Palestinian people have not yet been given the right of self-determination, or self-rule, and are yet, forced to leave their land, homes and stay in refugee camps or migrate to foreign countries to live a miserable life. After failure from all aspects, the United Nations desp[erately declared to mark International Day of Solidarity with the Palestinian People.
In 1977, the General Assembly called for the annual observance of 29 November as the International Day of Solidarity with the Palestinian People (resolution 32/40 B). On that day, in 1947, the Assembly adopted the resolution on the partition of Palestine (resolution 181 (II))
In resolution 60/37 of 1 December 2005, the Assembly requested the Committee on the Exercise of the Inalienable Rights of the Palestinian People and the Division for Palestinian Rights, as part of the observance of the International Day of Solidarity with the Palestinian People on 29 November, to continue to organize an annual exhibit on Palestinian rights or a cultural event in cooperation with the Permanent Observer Mission of Palestine to the UN.
The resolution on the observance of the International Day of Solidarity with the Palestinian People also encourages the Member States to continue to give the widest support and publicity to the observance of the Day of Solidarity.
The government and the people of Pakistan join the world community in observing the International Day of Solidarity with the Palestinian People (29 November).
The commemoration of this day is a reminder to the international community that the question of Palestine remains unresolved and the Palestinian people are yet to realize their inalienable right to self-determination as provided in various resolutions of the United Nations. It is also an occasion to reiterate our support and solidarity for the Palestinian people who continue to wage a just struggle against the illegal and brutal occupation.
On this day, Pakistan reaffirms its consistent and unstinted support for the Palestinian people and the Palestinian cause, which has always been a defining principle of Pakistan's foreign policy.
The international community must shoulder its responsibility to protect the lives and fundamental rights of the Palestinian people, and play its rightful role in promoting a just and lasting resolution of the Palestinian question per international legitimacy in the interest of durable peace and stability in the Middle East. The international community should also ensure accountability for the widespread violations of international human rights and humanitarian law in the occupied territories.
We renew our call on this day for a viable, independent, and contiguous Palestinian State, with pre-1967 borders, and Al-Quds Al-Sharif as its capital being the only just, comprehensive and lasting solution of the Palestinian question, under the relevant United Nations and OIC resolutions.
The purpose of marking this day is to remind the whole world that the people of Palestine deserve your attention and your time to think about their sufferings. It is to remind that the whole world should understand the issue and try their best to solve it according to the UN resolutions. Those who believe in justice, may raise their voice in favor of the Palestinian people and condemn Israeli barbarism and atrocities. This Day invites all of you to join the [peaceful struggle of Palestinian people for their legitimate rights. Irrespective of your profession, social status, or your religion or race, you may support the Palestinian cause for justice on humanitarian grounds and keep your struggle till the people of Palestine gets their legitimate status and rights on equal footings according to the UN resolutions.
Israel-Palestine: Risk of 'deadly escalation' in violence, without decisive action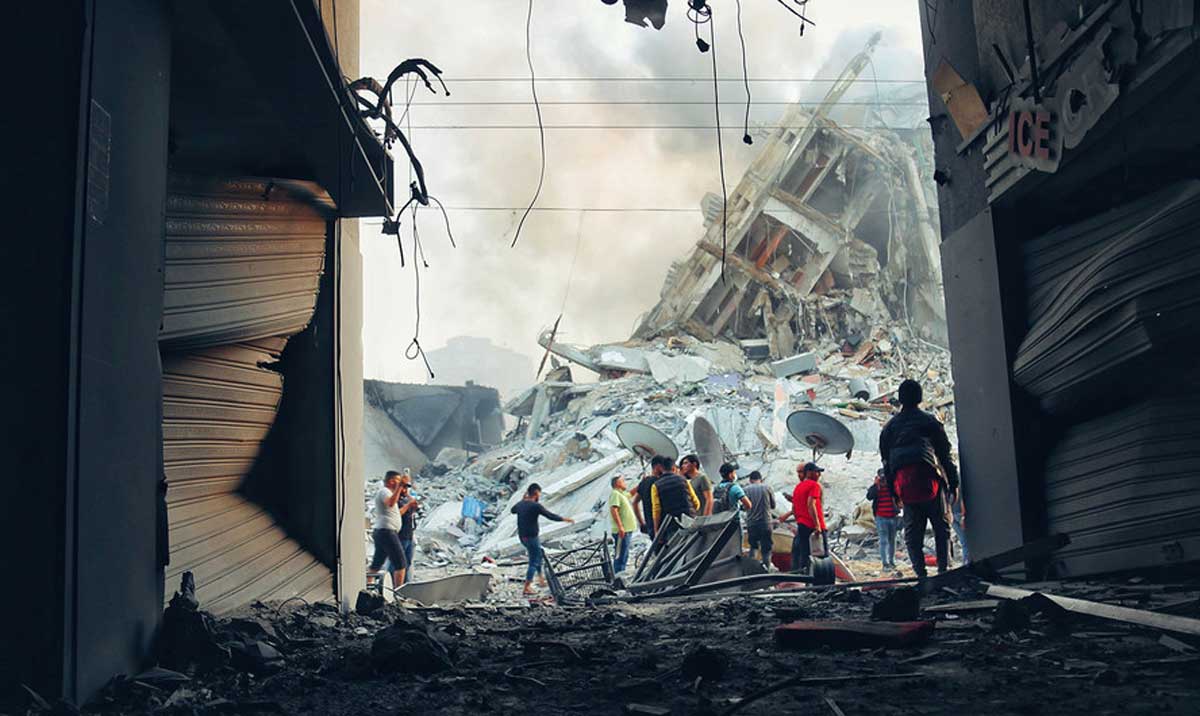 With violence continuing daily throughout the Occupied Palestinian Territory, the Special Coordinator for the Middle East Peace Process urged the Security Council on Tuesday to adopt a more coordinated approach to the region.
Tor Wennesland told Council Members that "recent developments on the ground are worrying", pointing out the situation in the West Bank and Gaza and the challenges faced by the Palestinian Authority.
"I therefore emphasize again the importance of concerted efforts by the parties to calm things on the ground. I am concerned that if we do not act quickly and decisively, we risk plunging into another deadly escalation of violence", he warned. 
He informed that, in the last month, violence resulted in the death of four Palestinians, including two children, and injuries to 90 others – including 12 children – due to action by Israeli Security Forces.
One Israeli civilian was killed in the same period, and nine civilians, including one woman and one child, and six members of ISF were injured.
Challenges
Mr. Wennesland said that a severe fiscal and economic crisis is threatening the stability of Palestinian institutions in the West Bank.
At the same time, he added, "ongoing violence and unilateral steps, including Israeli settlement expansion, and demolitions, continue to raise tensions, feed hopelessness, erode the Palestinian Authority's standing and further diminish the prospect of a return to meaningful negotiations."
In Gaza, the cessation of hostilities continues to hold, but the Special Envoy argued that "further steps are needed by all parties to ensure a sustainable solution that ultimately enables a return of legitimate Palestinian Government institutions to the Strip."
Settlements
The Special Coordinator also said that "settler-related violence remains at alarmingly high levels."
Overall, settlers and other Israeli civilians in the occupied West Bank perpetrated some 54 attacks against Palestinians, resulting in 26 injuries. Palestinians perpetrated 41 attacks against Israeli settlers and other civilians, resulting in one death and nine injuries.
Mr. Wennesland highlighted a few announcements of housing units in settlements, reiterating that "that all settlements are illegal under international law and remain a substantial obstacle to peace."
Meanwhile, Israeli authorities have also advanced plans for some 6,000 housing units for Palestinians in the occupied East Jerusalem neighbourhood of al-Issawiya and some 1,300 housing units for Palestinians living in Area C (one of the administrative areas in the occupied West Bank, agreed under the Oslo Accord).
The Special Envoy welcomed such steps but urged Israel to advance more plans and to issue building permits for all previously approved plans for Palestinians in Area C and East Jerusalem.
Humanitarian aid delivered
Turning to Gaza, the Special Envoy said that humanitarian, recovery and reconstruction efforts continued, along with other steps to stabilize the situation on the ground.
He called the gradual easing of restrictions on the entry of goods and people "encouraging", but said that the economic, security and humanitarian situation "remains of serious concern."
The Special Envoy also mentioned the precarious financial situation of the UN Relief and Works Agency for Palestine Refugees (UNRWA), which still lacks $60 million to sustain essential services this year.
The agency has yet to pay the November salaries of over 28,000 UN personnel, including teachers, doctors, nurses and sanitation workers, many of whom support extended families, particularly in the Gaza Strip, where unemployment is high.