ADB Commits $175.3 Million Geothermal Energy Investment in Western Indonesia
The Asian Development Bank (ADB) today signed a loan agreement of approximately $175.3 million with PT Supreme Energy Rantau Dedap (SERD) to help finance the second phase of the company's geothermal power project in South Sumatra Province, Indonesia. The deal adds to ADB's continued efforts to scale up private sector-led infrastructure development and support clean energy investments in the Asia and Pacific region.
As part of the financing, ADB will also administer an additional loan provided by the Clean Technology Fund (CTF), which is a rollover amount from an existing CTF facility for the first phase of the project. The CTF loan for the first phase helped to confirm the commercial resource size and allow the project to proceed to financing of construction and operations.
"This innovative, phased financing proves that adequate risk allocation allows the private sector to successfully develop geothermal projects in Indonesia," said Yuichiro Yoi, Unit Head for Indonesia at ADB's Private Sector Operations Department. "The project also demonstrates Indonesia's strong commitment to develop renewable energy sources to diversify its energy mix and reduce its carbon emissions."
With an estimated 29,000 megawatt (MW) of potential in geothermal power generation, Indonesia has about 40% of the world's geothermal reserves, making it an important resource for the country to achieve its commitments to reduce carbon dioxide emissions by 29% by 2030. The project will help Indonesia get closer to this goal, with the Rantau Dedap geothermal facilities expected to generate more than 90 MW of electricity, which will power up to 130,000 homes, create jobs, and avoid over 400,000 tons of carbon dioxide emissions every year by 2021.
SERD is a joint venture consisting of the Indonesian geothermal power developer, PT Supreme Energy; the Japanese trading and investment company, Marubeni Corporation; the Japanese power utility Tohoku Electric Power; and global energy leader ENGIE. In addition to ADB, the Japan Bank for International Cooperation and three commercial banks under a guarantee from Nippon Export and Investment Insurance are providing financing for the project worth approximately $188.8 million and $125.9 million, respectively.
The project is part of ADB's continued efforts to address the risks and mitigate the impacts of climate change in developing member countries in the region. Some of the projects in Indonesia approved by ADB include the $350 million financing for the landmark 320 MW Sarulla Geothermal Power Development Project and the 80 MW Muara Laboh Geothermal Power Generation Project, which reached financial close in 2014 and 2017, respectively, and are also supported by CTF.
CTF is one of the four programs comprising the Climate Investment Funds and provides middle-income countries with concessional resources for the demonstration, deployment, and transfer of low-carbon technologies. ADB administers over $1.1 billion of CTF funding across sovereign and non-sovereign operations.
HL7 FHIR, the Future of Health Information Exchange?
Health Level 7 International is an association that calls itself a non profit organization, ANSI-accredited standards developing organization devoted to creating a thorough structure and standards set for the exchange, incorporation, sharing, and retrieval of digital health data that endorses clinical practice and the management, delivery, and evaluation of health services.
A next-generation standards framework developed by HL7, FHIR is described as such on the HL7 website. The best aspects of HL7's v2, v3, and CDA product lines are combined in FHIR, which also makes use of the most recent web standards and places a strong emphasis on implementation.
Do you wonder what's the difference between HL7 and FHIR? The core development technologies are the fundamental distinction between HL7 and FHIR. FHIR depends on open web technologies like JSON and RDF data formats as well as RESTful web services. FHIR reduces the learning curve for developers because they are already familiar with these technologies, allowing them to start working more immediately.
The "Resources" of FHIR and How They Help the Provider
FHIR is essentially an effective mechanism for healthcare professionals to communicate data about patients in a range of settings, including in-patient, ambulatory, acute, long-term, community, allied health, etc. The implementation of FHIR through its Resources is the aspect of it that matters the most to providers. The resources are comparable to "paper 'forms' indicating various types of medical and administrative data that can be gathered and shared," as stated on their website. Each Resource or "form" is assigned a template by FHIR.
Why is FHIR important?
Data was locked in proprietary structures for many years. Providers, payers, and patients frequently had to revert to outdated, time-consuming techniques to transmit information, such as faxing chart notes or physically transferring paper-based records. Or systems had to transmit whole papers to answer a doctor's demand for specific health information. Doctors have to search through entire paperwork to find a single piece of information, which drains them and takes lots of time. Luckily, each Resource can be provided using FHIR without the whole clinical record. This enables a quicker and significantly more effective interchange of health information.
Why is HL7 FHIR the future of health information exchange?
Sharing data is made easier, implementation is greatly simplified, and mobile apps are support FHIR better. Additionally, it provides crucial use cases that are advantageous to patients, payers, and providers.
To expedite decision-making, physicians can exchange patient data more effectively among teams. Medical data can be added to claims data by insurance companies to enhance risk assessment, reduce costs, and enhance outcomes. Additionally, patients can have more influence over their health by getting access to medical data via user-friendly apps that operate on smartphones, tablets, and wearables.
What makes FHIR different from the rest of the previous standards?
Although FHIR differs from earlier standards in numerous ways, there are two fundamental distinctions that make it so remarkable:
Security: TLS/SSL encryption is necessary for any production health data exchanged over FHIR. This makes it significantly safer than earlier HL7 standards.
Resources: FHIR makes use of uniform data components and formats, also referred to as "Resources." The lowest feasible transactional unit in FHIR is a Resource, which provides significant data through a known identity.
FHIR can be used in a wide range of situations, such as mobile apps, cloud communications, data sharing based on electronic health records, server communication in large institutional healthcare providers, and more. Open source, cost-free, scalable, and adaptable summarize FHIR.
35 years of Cultural Routes: Safeguarding European Values, Heritage, and Dialogue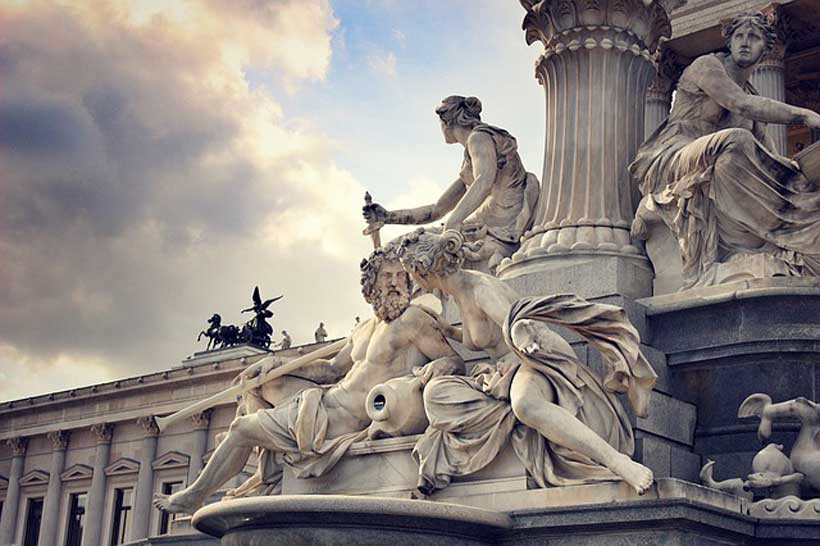 A Europe rich in history, heritage, dialogue and values: the Council of Europe Cultural Routes' programme celebrates its 35th anniversary, on the occasion of the 11th Advisory Forum in Minoa Palace Hotel, Chania, Crete (Greece) on 5-7 October, with a special event to highlight the relevance of Cultural Routes for the promotion of cultural diversity, intercultural dialogue and sustainable tourism.
The Forum is organised by the Enlarged Partial Agreement on Cultural Routes of the Council of Europe and the European Institute of Cultural Routes, in co-operation with the Hellenic Ministry of Culture and Sports, the Hellenic Ministry of Tourism, the Greek National Tourism Organization, the Region of Crete, the Municipality of Chania, the Chamber of Industry and Commerce of Chania, and the Historic Cafes Route. The 2022 edition will be the opportunity to underline the growing relevance of the Cultural Routes methodology and practices in promoting Europe's shared cultural heritage while fostering viable local development.
Deputy Secretary General Bjørn Berge will participate in the high-level dialogue, together with Minister of Culture and Sports of Greece Lina Mendoni, Minister of Tourism of Greece Vassilis Kikilias, Parliamentary Assembly (PACE) Vice-President and Chairperson of the Greek Delegation Dora Bakoyannis and Chair of the Statutory Committee of Cultural Routes Ambassador Patrick Engelberg (Luxembourg).
Over three days of workshops and interactive debates, three main general sessions will be explored:
Promoting European Values and Intercultural Dialogue;
Safeguarding Heritage in Times of Crisis;
Fostering Creative Industries, Cultural Tourism, Innovative Technologies for Sustainable Communities.
The Forum will discuss trends and challenges in relation to Cultural Routes, providing a platform for sharing experiences, reviewing progress, analysing professional practices, launching new initiatives and developing partnerships across Europe and beyond. Participants range from managers among the 48 cultural routes to representatives of national ministries, International Organisations, academics, experts and tourism professionals.
Little progress combating systemic racism against people of African descent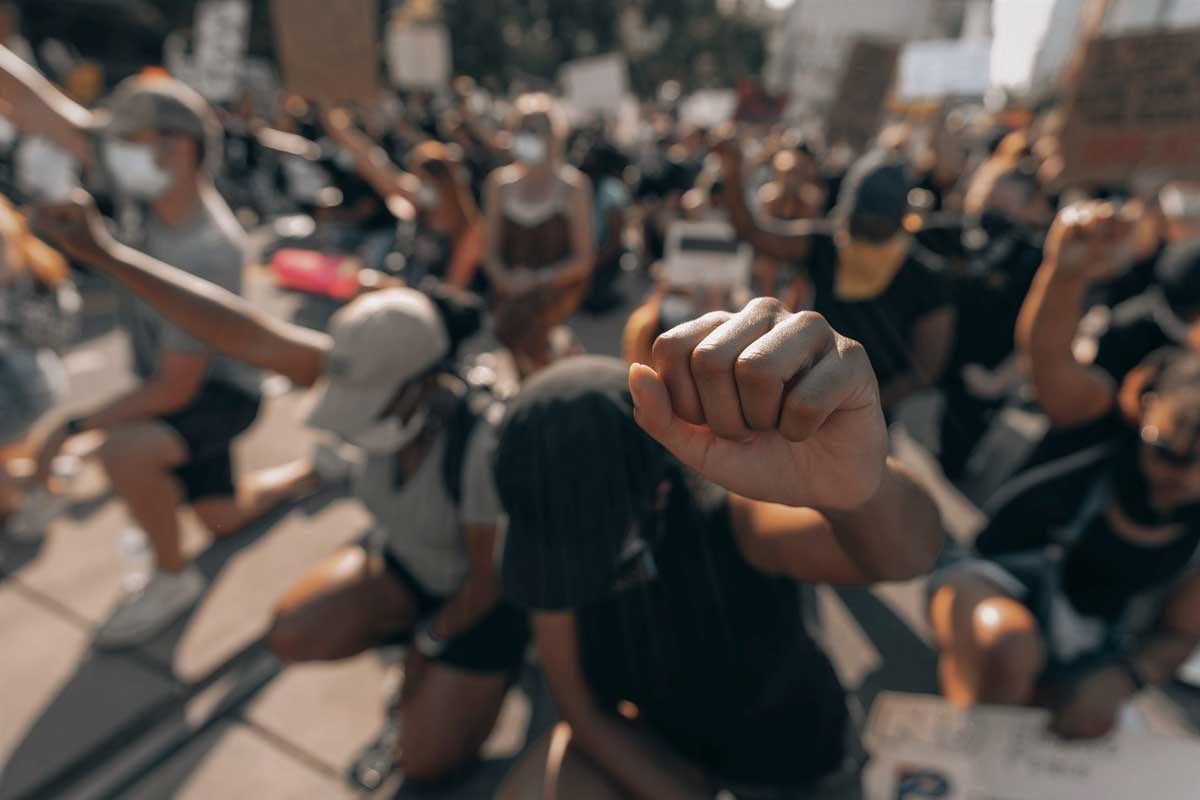 More than two years since the murder of George Floyd by a police officer in the United States sparked the global Black Lives Matter movement, there's been only "piecemeal progress" in addressing systemic racism, the UN human rights office (OHCHR) said on Friday, in a new report.While more people have been made aware of systemic racism and concrete steps have been taken in some countries, the Acting High Commissioner for Human Rights called on States to demonstrate greater political will to accelerate action.
"There have been some initiatives in different countries to address racism, but for the most part they are piecemeal. They fall short of the comprehensive evidence-based approaches needed to dismantle the entrenched structural, institutional and societal racism that has existed for centuries, and continues to inflict deep harm today," said Nada Al-Nashif, who will present the report to the UN Human Rights Council on Monday.
Triggering change
The report describes international, national and local initiatives that have been taken, towards ending the scourge of racism.
These include an Executive Order from the White House on advancing effective, accountable policing and criminal justice practices in federal law enforcement agencies; an Anti-Racism Data Act in British Columbia, Canada; measures to evaluate ethnic profiling by police in Sweden; and census data collection to self-identify people of African descent in Argentina.
The European Commission has issued guidance on collecting and using data based on racial or ethnic origin; formal apologies issued, memorialization, revisiting public spaces, and research, to assess links to enslavement and colonialism in several countries.
'Barometer for success'
The report notes that poor outcomes continue for people of African descent in many countries, notably in accessing health and adequate food, education, social protection, and justice – while poverty, enforced disappearance and violence continues.
It highlights "continuing…allegations of discriminatory treatment, unlawful deportations, excessive use of force, and deaths of African migrants and migrants of African descent by law enforcement officials"
"The barometer for success must be positive change in the lived experiences of people of African descent," continued Ms. Al-Nashif.
"States need to listen to people of African descent, meaningfully involve them and take genuine steps to act upon their concerns."
Higher death rates
Where available, recent data still points to disproportionately high death rates faced by people of African descent, at the hands of law enforcement, in different countries.
"Families of African descent continued to report the immense challenges, barriers and protracted processes they faced in their pursuit of truth and justice for the deaths of their relatives", the report says.
It details seven cases of police-related deaths of people of African descent, namely George Floyd and Breonna Taylor (US); Adama Traoré (France); Luana Barbosa dos Reis Santos and João Pedro Matos Pinto (Brazil); Kevin Clarke (UK) and Janner [Hanner] García Palomino (Colombia).
While noting some progress towards accountability in a few of these emblematic cases, "unfortunately, not a single case has yet been brought to a full conclusion, with those families still seeking truth, justice and guarantees of non-repetition, and the prosecution and sanction of all those responsible," the report says.
Ms. Al-Nashif called on States to "redouble efforts to ensure accountability and redress wherever deaths of Africans and people of African descent have occurred in the context of law enforcement, and take measures to confront legacies that perpetuate and sustain systemic racism".