Socio-political Dynamics of the Hindu Caste System
If the discriminations and disparities on the basis of gender, race, religion, and creed were not cruel enough, there exists a system in Hindu societies that perpetuates segregation on the basis of caste. This caste system comprises four castes the Brahmana, Kshatriya, Vaishya, and Shudrain order of rank. This is a system that has been in place for a thousand years. This system is directly linked with other determinants of a person's living standards and access to education, health, income, and opportunities. This extends much beyond a person and is a part of a larger society which is greatly prevalent even today in one form or the other.
Origin and History
The Hindu mythology places the birth of the caste system in the creator out of whose body parts; mouth, stomach, thighs, and soles of the feet; emerged different groups of people. This gave birth to four castes, and the interpretation and development vary among different literatures but the essence that remains constant is that originally this system had been in place to serve the purpose of division of labour in the society. Basically, people were divided into various castes based on their occupation, the Brahman were the teachers and priests, Kshatriya were the army, the Vaishya merchants and traders, and the Shudras served the previous three castes. This meant that Shudra took up all the remaining work no one else wanted to do like sweep the streets, bury animal carcass, and work in other people's fields.
This kept continuing over generations from one to another and people automatically started taking the occupations of the families they were born in. Over the years, the system originally of division of labour changed to a system of oppression as the higher castes became more educated and rich because the kind of work they were involved in and the conditions of the lower castes deteriorated because of various discriminations that had come their way. The others could dominate Shudras because they were poor, dirty, uneducated, and lived in terrible conditions.
Caste and Religion
This system has its bases in religion making it one corrupt institution that has furthered stratification in the society. When the idea of differentiation of people on the basis of their castes is made obligatory by religion, the individuals profoundly religious are bound to inflict upon others mistreatment and malpractice. It would be unreasonable to believe that people would discard what has been followed as tradition and culture guided by religion because if people were that kind of rational, this system would not be in existence today.
Having said that, we can now fathom a society where everybody knows each other's caste and treat them on that basis. There exists inequality in society which is given validation due to the social norms and customs that are a huge part of religion, like visiting temples or participating in communal activities. The people from lower castes are banned from entering temples or fetching water from the communal wells and taps. In fact, people get violent towards them for entering temples on almost a regular basis. They are barred from hearing the religious texts, let alone see or read them. The very religion that rendered them as outcastes also does not permit them to read or practice it freely.
Additionally, the indigenous communities not traditionally Hindu have also been a part of this system due to an overwhelming influence of the Hindu majority in Nepal and India, both. This has also caused disadvantage to the people of minority religions and sects. Buddhism was in fact borne out of the fact that it was a necessary declination to an egalitarian society without discriminations based on caste.
Caste and Society
Because the societies are held intact by religion, it permeates into other social institutions and thus all these institutions fuse at some point. Therefore, due to the system of discrimination that is the caste system, there exists heredity and affinity towards one's caste. People are born into one caste and they can be excommunicated if they are dishonorable. This system is kept in check and difficult to break out of because of the fear of shame that comes from being excommunicated from the caste and community.
The cultural and social behaviours are often pre-dictated and everybody that is a part of this system follows it without asking twice. The word 'untouchable' is not loosely used in this context. They are literally considered so. The Brahmins, for example, do not accept food or items that have been touched by the lower castes.
In a modern-day scenario, it could translate to a person being told off for hailing from a low caste, their opinions insignificant, and their say in social and personal affairs negligible. It was observed by Human Rights Watch in six states in India that children from lower castes cannot go to the same school as others, and if they do get enrolled they will not be allowed on desks and chairs but on the floor and other children do not interact with them. Also, the ethnic languages of these children belonging to the lower castes could be different; 'crass' and 'uncivilized'; from the mainstream language so these children do not understand what is being taught to them and they cannot communicate with other kids who anyway refuse to interact with them in the first place. In India, an alarming 2 million children are out of school for these reasons. In rural Nepal, complaints of not being given adequate mid-day meals, forbidden from using the school toilets, and regular bullying are some of the reasons why they stop attending school.
A lot of urban people claim to not bother about the caste they belong to but the fact remains that a person's caste is revealed by their surname and this complicates things because a person's caste is not hidden. Surnames, in Hindu societies, cannot be easily changed because of societal attachment and responsibilities towards one's clan and ancestry. Yet, people belonging to the lower castes have sanskritised by adopting the habits and rituals of the upper castes, and sometimes even their surnames.
It is believed that every 15 minutes, an atrocious crime is committed against a person of the lower caste and six women are raped per day. Women face double disadvantage since they are discriminated against by their husbands and family, and also by the society. According to the UN, stripping and naked parading, torture by pulling out nails and hair, sexual slavery, bondage, and witchcraft allegations is really common among the women of lower castes. The entire sham of untouchability seems to disappear when the men belonging to the higher castes deem it okay for them to enter into sexual relationships with the women of the lower castes. It is more accepted for men to marry women of lower castes but not vice-versa. Marriage outside the caste is still considered a taboo to maintain the purity in the caste and so in cases of breach, the guilty are severely punished by the community. The children of such marriages or inter-caste relationships do not inherit the high caste of their fathers but there exists a complicated system to ensure that the impure offspring does not claim a high caste.
Caste and Politics
Constitutionally, caste based discrimination is outlawed in both India and Nepal. However, historically, the Nepalese constitution in 1854 had propagated the system of caste hierarchy and rendered people as 'enslavable', 'impure' and 'untouchable'. It was later outlawed in 1962.
Dirty games have always been played in politics keeping in centre the caste system. Representation of the lower castes have always been low and they are dominated in the local panchayats (village councils and tribunals). In Nepal and India, it has repeatedly been argued that the higher castes have always dominated regional and national politics despite reservation. In both these countries arguments have harboured against the system of reservation on the basis of caste which has been always favourable towards the creamy layer but the actual people who require these benefits. Politicians belonging to lower castes are very few in higher positions, but some include Mayavati and Ram Vilas Paswan who have only furthered their wealth but have contributed nothing significant to the people they represent.
The current President of India, Ram Nath Kovind, is the second president to have hailed from a lower caste since their independence from the British in 1947. However, vote bank politics has a major role to play here because since his affiliation with the ruling Bharatiya Janta Party, the people from lower castes en masse switched their votes from the Indian National Congress. The lower castes make up about 20% of the total Indian voters which definitely has a huge bearing on the society. Thus, they have always been political ploys to garner votes by mobilizing them but in return, they do not get what they are promised. Nothing is really significantly done to change the ground realities.
Human Development Index 2021–22 and India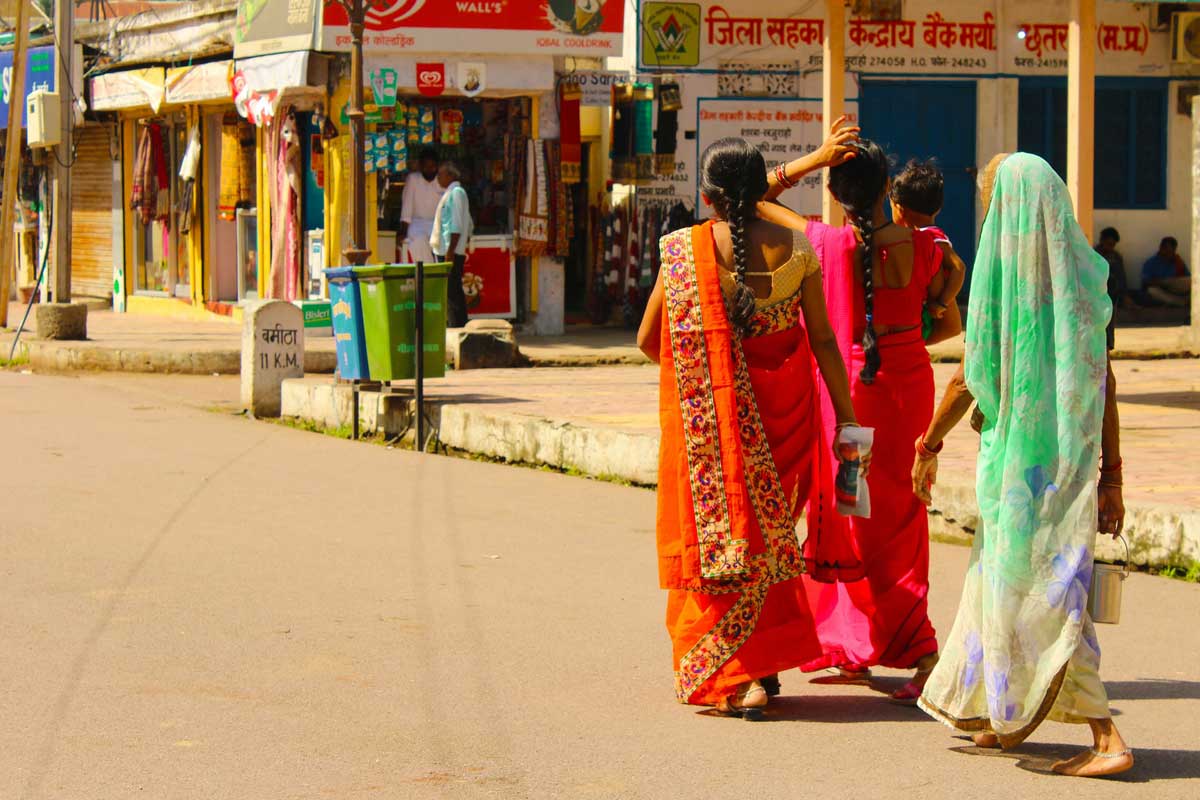 The goal of the HDI is to provide a comprehensive assessment of a country's development based on the individuals and their capabilities. The Human Development Index is a statistical measure that shows the average achievement in various key dimensions of human development. These include a long and healthy life, a good standard of living, and being knowledgeable. The three main dimensions of the HDI are health, education, and standard of living. The health dimension is based on the life expectancy at birth. The education dimension is calculated by the years of schooling that are expected for children entering school. The standard of living is computed by taking into account the country's gross national income. The scores for these three dimensions are then computed and aggregated using a geometric mean.
The HDI can be used to analyze the various policy choices that governments make regarding human development. It can also help stimulate debate about the priorities of the government. Although the HDI provides a comprehensive view of human development, it does not take into account various factors such as poverty, human security, and inequality. The other composite indices that are used to measure human development, such as the Human Development Report, provide a more accurate and broader perspective.
India in HDI
The rapid growth of income, education, and life expectancy has become a major challenge for India. According to the Human Development Report 2021, which was released by the UNDP, the country's global rankings have dropped from 130 in 2020 to 132 in 2021. This is not surprising since the growth in India's Human Development Index has slowed down faster than that of the global index. In 2020, India's HDI values had remained flat, but they fell significantly in 2021. This marked a sharp deterioration from the previous year, and it is expected to have a negative impact on the country's medium and South Asian HDI economies. At the global level, the fall in the index was slightly less than in 2020, but it was still more than in the previous year.
The decline in the Human Development Index values in 2021 was mainly due to India's poor performance. However, other regions such as East Asia and the Pacific and Europe and Central Asia showed some marginal growth. While the HDI values in Arab countries remained stable, they continued to fall in the Caribbean and Latin America.
India and its Trends in HDI
The positive trends in the HDI values were seen in different HDI groups in 2021. For instance, in very high and high human development countries, the trends improved significantly. However, in low human development countries, the trends remained negative. This was mainly due to the sharp decline in the growth of India's HDI values.
Although the pandemic has resulted in a sharp decline in India's HDI values, it is also worrying that the country's global rankings have dropped significantly. In 2015, the previous government of the National Democratic Alliance assumed office, and the country's ranking decreased by one rung. During this period, the HDI rankings for China, Bangladesh, Sri Lanka, and the United Arab Emirates improved significantly. However, India's efforts to improve its human development indicators are still lagging behind. This is because the country's rapid growth has been overshadowed by other countries' achievements.
A closer look at the data shows that the decline in India's Human Development Index (HDI) growth has been continuous for more than a decade. From an annual average rate of 1.2% during the 1990s to 1.6% during the 2000s, the country's growth rate has slowed down to 0.9% during the 2010–21 period. Its neighbors, such as Bangladesh, Bhutan, and China, did better than India. During the period under review, the HDI values of these countries improved by 1.64%, 1.25%, and 0.97%, respectively. The continuous decline in the growth of India's Human Development Index can be considered as a destabilising factor. For instance, the country's life expectancy rate, which had been at an annual rate of 0.7% during the 1990s to the 2000s, has remained flat since 2010.
In the first two years following the outbreak of the pandemic, life expectancy in India fell by 1.1% and 4.2%. However, in neighboring Bangladesh, life expectancy started to recover and reached 0.6% in the second year. The decline in the average annual growth of schooling in the country has also been continuous for more than a decade. From 0.4% in the 1990s to 0.5% in the 2000s, the annual average growth of schooling in India has dropped to 0.4%. Despite the improvement in the mean years of schooling that occurred during the past couple of decades, the growth in this area has stagnated during the pandemic. This is a negative factor for the country's long-term growth.
The decline in the growth rates of the per capita national income and gender development index has also been disappointing. After reaching an annual average of 3.6% during the 1990s, the growth rate of India's per capita gross national income has slowed down to 4.3% during the 2010–21 period, which is considered a contributing factor to the country's current economic slowdown. Even after the various factors that have affected the country's long-term growth, the per capita income of Bangladesh has maintained its steady increase during the past couple of years. It has also been able to prevent the decline in the gender development index from happening much faster than India. This demonstrates Bangladesh's ability to sustain its rapid growth. The continuous decline in the growth of India's Human Development Index and the steady decline in its ranking are two important indicators that should be taken into account. It is clear that the country's economic growth can no longer be sustainable if it does not include higher human development. This is because a critical level of development is required for sustainable growth.
It is no surprise that the decline in India's HDI values has been linked to the country's economic slowdown. As a result, it is important that the government of India takes immediate action to boost the country's Human Development Index and accelerate its growth. This can be done through the establishment of innovative policies and the establishment of a virtuous cycle of accelerated human development.
Conclusion
Although it is not always accurate to compare the rankings of different countries, it is still important to note that the data collected from the Human Development Index can provide more accurate and timely reports. In terms of its human development, India has declined on three different parameters. One of these is its life expectancy, which has decreased from 69.7 to 67.2 years. On the other hand, the country's education system has shown an increase in the number of years that students are expected to complete schooling, though the school closure caused a drop in the expected years of education. Finally, the standard of living has also gone down. Around 90 percent of the countries in the world are currently experiencing this decline due to various crises, such as the pandemic, climate change, and the war. Although the pandemic is a contributing factor to the decline in human development, it is also important to note that other factors such as the displacement of people due to climate change are affecting the country. The ongoing conflict between Ukraine and Russia has shown that the world is constantly experiencing a crisis that is unprecedented. Because of this, it is not possible for humans to effectively resolve these crises. Despite the progress that has been made in narrowing the gender gap, there are still many challenges that remain. One of these is the low number of women participating in the labor force. Although the government has already launched various initiatives aimed at addressing these issues, more needs to be done to improve the situation of women. One of the most important factors that can be considered when it comes to addressing the issue of inequality is the strengthening of the social protection schemes. This will allow the country to include more vulnerable groups in its development. Besides this, other factors such as the availability of healthy populations are also important to improve the country's human development.
Indian External Affairs Minister (EAM) Jaishankar has been a particularly busy man for the last few days. Even by his own standards, the last few days have proved intense and hectic.
A passing glance at his schedule gives us a snapshot of the scope of India's contemporary foreign policy. Tackling a whole host of multilateral, regional, trilateral and bilateral relationships in a span of ten days, he has signaled India's dexterity to engage in diverse relationships and juggle multiple balls at the same time.
The key takeaways of the last few days have been reformed multilateralism at the UN, South-South cooperation within the CELAC, CARICOM and IBSA forum, rebalancing in the Indo-Pacific through the QUAD and regional trilaterals like the India-UAE-France, India-France-Australia and India-Australia-Indonesia.
Seen by some as an ineffective talk shop, the minister also didn't shy away from the BRICS foreign ministers meeting on the sidelines of the UNGA and demonstrated New Delhi's willingness to balance ostensible contradictions with a straight face.
The minister's visit also allowed India to undertake an honest stocktaking of its bilateral partnership with Washington. The press conference with Secretary of State Blinken captures the plethora of domains which have witnessed vigorous cooperation between the two partners over the last few years.
However, like mature states covering for their own interests, some disagreements naturally surfaced between them. Primary disagreements were over New Delhi's oil imports from Russia and Washington's sustenance of F-16s to Pakistan for supposed counter-terrorism purposes.
At a community gathering, Minister Jaishankar, referring to restarting of the maintenance of the F-16S for counter-terrorism, nippily quipped that the US was "not fooling anybody by saying these things" and questioned the merits of the US-Pakistan relationship. When the Americans were asked about it, the US tried to give New Delhi a taste of its own medicine.
Experts believe that if New Delhi wishes to demonstrate "strategic autonomy" by engaging multiple sides and maintain friends in all camps by engaging the QUAD, SCO and Russia at the same time, others might also seek to do the same. After all, whether one likes it or not, interests trump values.
It is no coincidence that Pakistan's Foreign Minister Bilawal Bhutto also happens to be visiting Washington at the same time as his Indian counterpart. An urgent change in US-Pakistan ties is an important prospect from Rawalpindi's point of view. In the short-medium term, Pakistan urgently seeks western assistance for rehabilitation due to the havoc caused by the recent floods. It also seeks to mend its crumbling economy when usual creditors like Beijing seem wary of lending.
Washington, perhaps, still feels that Pakistan's geography doesn't allow it to remain immaterial in its own strategic calculus. Pakistan shares close geographical proximity, and land borders in some cases, with Afghanistan, Iran, China and India. Washington also thinks that Pakistan could provide help in stabilizing Afghanistan while it remains preoccupied with Ukraine and China.
Coming back to US-India relations, some analysts believe that the bilateral relationship, despite all its progress over the last two decades, was witnessing signs of stress. They see minister Jaishankar's visit as primarily aimed for damage control and corrective dialogue.
All said and done, the India-US partnership still remains one of the most consequential relationships of the century and holds immense potential in ensuring stability at a time when the global order is under a tumultuous flux.
BJP's 'Akhand Bharat' Dream is Not Only Problematic, Fascist Also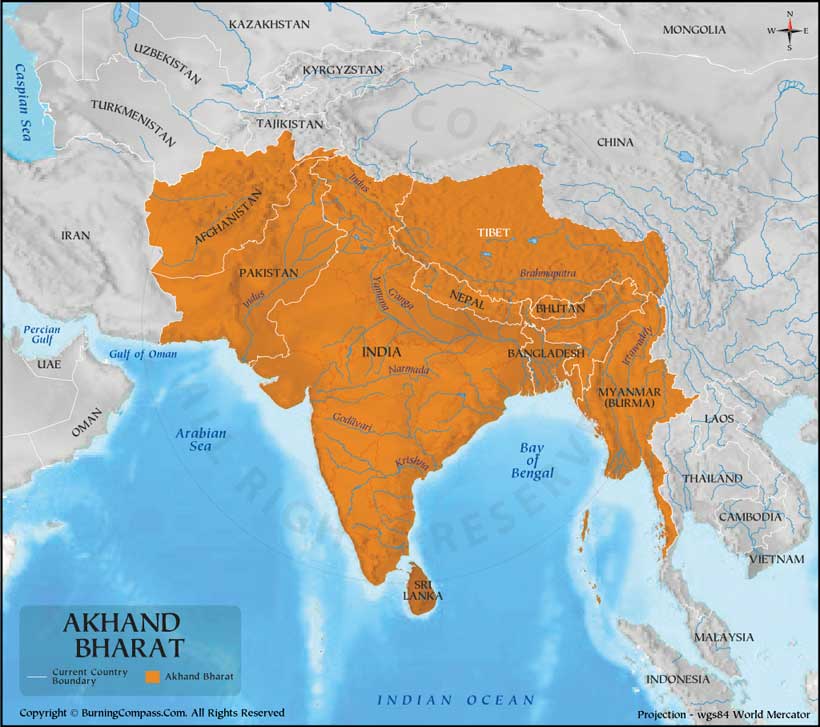 On 7th September, Assam Chief Minister (CM) Himanta Biswa Sarma made a very controversial remark about 'integrating Bangladesh and Pakistan'. Minister Sarma tried to counter Congress's 'Bharat Jodo Yatra' and remarked that "India is united. From Kashmir to Kanyakumari, Silchar to Saurashtra, we are one. Congress partitioned the country into India and Pakistan. Then Bangladesh was created. If Rahul Gandhi feels apologetic that my maternal grandfather [Jawaharlal Nehru] made mistakes, if he regrets it, then no point of 'Bharat Jodo' in Indian territory. Try to integrate Pakistan, Bangladesh and strive to create Akhand Bharat." Minister Sarma made the remark at a time when the Prime Minister of Bangladesh, Sheikh Hasina was officially visiting India, hence present in India.
Though it may seem that the BJP leader was trying to 'tease' Congress, his rhetoric is a part of BJP's controversial 'Akhand Bharat' concept- a concept of unified India that covers whole South Asia and Myanmar. The concept is therefore quite alarming for the sovereignty of all other South Asian states.
'Akhand Bharat' is a concept associated with Hindutva ideology. The concept cherishes for a mythological India that dates back to state formation and pre-partition era. The concept takes 'Hindu hegemony' as granted. Hence, the majoritarian concept is supported by right-wing Hindu nationalist parties of India such as Rashtriya Swayamsevak Sangh (RSS), Vishva Hindu Parishad (VHP), Shiv Sena, and Bharatiya Janata Party (BJP) etc.
In the contemporary world, Akhand Bharat has a contrasting relation with Westphalian order. It tries to override the concept of sovereignty based on 'so-called' historical claim and calls for physical expansion- a fascist method to increase land boundary. Even though the concept was considered as radical in its early days, the prolonging BJP rule in the last decade has made it mainstream through like-minded media coverages.
While many cherishes this united India dream, the concept also faces 'backlash' from the progressive quarter of India. Unfortunately, the growing majoritarian trend since last decade in 'World Largest Democracy' is resulting in wider acceptance of the concept within India as BJP's public support is skyrocketing. The promoters Hindutva is using India's democratic culture and manipulating large population to achieve their dream. Assam CM's latest remark mentioned in the beginning of the article while the PM of the particular country is present, also shows how mainstream the concept has become.
However, this fascist concept and Hindutva ideology is bringing adverse impact for India both internally and externally. Internally, it is contributing in the growth of right-wing politics in India. The radical interpretation of Hindu Supremacy is also dividing the population of India creating a 'Us vs. Them' narrative which is detrimental to India's federation also. For instance, when the BJP government scrapped Article 370 for Kashmir revoking its semi-autonomy, the right-wing parties were quick to acknowledge it as a part of building Akhand Bharat. In the same way, when former Pakistani Cricketer Danish Keneria expressed his desire to visit 'controversial' Ram Mandir(Temple) in Ayoddhya, the temple trust's chief also used the concept saying that "Pakistan is a part of Akhand Bharat and Hindus living there are our brothers. If he (Kaneria) wants to visit Ram Mandir and offer prayers, then he is most welcome,"
As India is a federal union among total 36 states and union entities, the Hindu Majoritarianism poses threat to its social harmony and makes other religions minority. It also poses a threat to its social harmony by fueling hate-speech, Islamophobia and misinformation- popularly known as 'WhatsApp University'.
Externally, the concept creates fear over sovereignty for other states included in Akhand Bharat map. There is always a fear in the back of the mind that India may have a 'Kautilya-like' long-term strategy to annex them. The annexation of Sikkim serves as an example for their fear, even if the case may be different. It is also a disrespect to the idea of sovereignty and self-determination for most small South Asian states. The Spillover effect of growing hate-speech and Islamophobia in India also adversely affects South Asia's communal harmonies.
Again, this fascist concept also keeps a fear of physical expansion alive in South Asia- an overall peaceful region. The concept is also problematic for small South Asian states who tries to maintain a warm and balancing relation with India for their strategic calculation.
However, the fear is also not irrational considering BJP leaders' so-called master-plan. Last year, Tripura's CM and BJP leader Biplab Deb created a controversy by revealing that BJP has plan to expand its footprint by establishing government in Nepal and Sri-Lanka. Such 'expansionist dream' is also contradicting to existing wisdom of international relations and law.
In conclusion, India is not only the world's largest democracy but also has the role of 'Powerhouse' in South Asia. It's ruling party's such expansionist dream is a symptom of fascism and is only comparable to Mussolini's great Roman empire and Hitler's Lebensraum. Hence, the growing fear of physical expansion is rational. Therefore, Akhand Bharat and related speeches by top right-wing leaders are not only problematic, fascist also.