The strategies of subversion in the interpretation of the French School of Economic War
The Brent Spar Case
On February 16, 1995, the British government granted the Shell-UK company authority to sink an oil platform (the Brent Spar) no longer being used off the coast of Scotland. Taking preparation times into account, the sinking was scheduled for the month of June. Several weeks prior to the scheduled date, the international environmentalist organization Greenpeace protested the risk that such sinking posed, affirming that the platform contained 5,000 tons of oil – a dangerous quantity for the marine ecosystem. The English company immediately denied such accusation, in this way dismissing also the idea of an attack against the environment: nearly all the oil contained in the platform had already been transferred to a tanker when the platform was decommissioned in 1991. In reality, only 130 tons of oil remained inside the platform, with uncertain consequences to the ecosystem. Various scientists favorable to the sinking of the platform were then engaged by the British government for the purpose of legitimizing the logic advanced by the Shell Group. Prime Minister John Major announced his position in favor of sinking, claiming that this would be the safest and most economical solution.
Greenpeace launched its media attack beginning with its claims that the scientists engaged by the government were hardly impartial, in light of the absence of any guarantees for the protection of the marine environment and the subjectivity of their opinions. In the meantime, the environmentalist organization had mobilized its German office in Hamburg and Herald Zindler, the head of its action service, who would organize the assault and boarding of the platform together with around 20 militants. The filming of the event was shown around the world. Greenpeace announced its intent to stay aboard the platform until Shell and the British government gave in to its demands. The environmentalist organization also demanded that the platform – and all other platforms destined for dismantling – be brought to land and disassembled for the recycling of composite materials.
During the same period, Greenpeace published a report prepared by a number of independent scientists entitled "No grounds for dumping: the decommissioning and abandonment of offshore oil and gas platforms" that demonstrated the risks posed by the sinking of the Brent Spar platform due to the fact that "the platform still contained 100 tons of toxic sludge (composed of bio-accumulative chemical products including arsenic, cadmium, PCB, and lead) in addition to 30 tons of radioactive deposits derived from drilling and storage operations in oilfields.". This report applied the above-mentioned measures to a total of another 416 platforms installed in the North Sea, in such way assessing the pollution in this area at 67,000 tons of stainless steel, 700 tons of lead, 8 tons of PCB, and 1,200 tons of radioactive waste…
Coverage of the conflict in the mass media was intensified by an appeal for European nations to boycott Shell service stations. Protests rapidly reached an unexpected dimension and their success was greatest in Germany, where all the socio-economic categories supported the call, and precisely: the obstetricians' association, the Kunert company (a leader in the production of hosiery), trade unions, and Protestant churches. By mid-June, Shell's German subsidiary reported losses to the order of 35 million French francs daily. The fourth-largest subsidiary of the Anglo-Dutch petroleum products group controlled 12% of the German service station market and accounted for no less than 10% of the group's total sales and therefore 10% of its profit. Obliged to negotiate, with the greatest of discretion, the Shell German subsidiary's General Manager Peter Duncan organized a meeting with Greenpeace Germany Director Thilo Bode. The environmentalist movement capitalized on Europe's contradictions stemming from England's particular position in the European Community and the way it was perceived by other nations. The amplitude of reactions in Germany was such that Chancellor Helmut Kohl asked John Major to refrain from sinking the platform during the G7 Summit in Halifax (Canada). On June 20, 1995, the Anglo-Dutch company officially announced that it had abandoned the idea of sinking the Brent Spar platform, which was towed to Norway and moored in a fjord. Shell was required to disburse 230 million francs for the operation. Greenpeace had won.
1.2
On the strength of this victory against the world's second largest industrial group at the time, Greenpeace felt invincible and announced to the entire world that its next campaign would by the Moruroa Atoll following news of the President of the French Republic's intention to conduct a series of nuclear tests there. Applying the principle of monitoring media activity without definitively achieving success, Greenpeace continued its information work. After so many shields had been raised in defense of the environment, Shell's lawyers engaged the Norwegian Det Norske Veritas Foundation to verify all the scientific data on the Brent Spar platform. Thirty-three specialists were asked to submit their individual reports on October 18. All were unanimous in stating that sinking the platform posed no risk. The association learned of the opinions of the specialists engaged by Shell (and in particular its initial conclusions and probable form of disclosure) and realized that it would soon be placed with its back against the wall by the irrefutable logic advanced in the Foundation's report. Fearing the strong media attention that could be turned against it, the environmental organization based in the Netherlands decided to stage a pre-emptive counter-attack, a technique that consists in applying a principle developed by Sun Tzu: cut the grass beneath your adversary's feet. In the case at hand, this meant countering the arguments of the Veritas Foundation before such arguments could be used. The public disclosure of the report would have certainly worked as a media bomb with great detrimental effect to Greenpeace at a moment in which its credibility was at stake in the more important action regarding French nuclear tests.
Contrary to the allegations made, the Brent Spar did not contain toxic sludge or radioactive waste in its central duct. The platform had been effectively nearly empty since it was decommissioned in 1991. By taking the initiative, Greenpeace defused the bomb and successfully dodged the accusations of manipulation, disinformation, intellectual dishonesty, and scientific incompetence, and in this way damage to its image was only slight. The procedure is simple and effective: the Greenpeace-UK Director Lord Peter Melchett sent Shell General Manager Christopher Fay a letter of confession in which he admitted having erred in assessing the risk: "I am very sorry. Our calculations were inexact […]. Please accept my apologies for this mistake. [The samples were taken] in the piping that led to the platform's tanks and not in the tanks themselves…".
The international press, irked at having been manipulated in this way, inveighed against the environmentalist organization without result, which was in the eyes of the press guilty of having mystified public opinion by using perfectly orchestrated disinformation. Yves Lenoir, a former member of the French committee, denounced the methods used: "This is a typical example of Greenpeace methods that completely invent a scandal without any facts at all."
2.1
Mobile warfare is the fulcrum of Greenpeace strategy. In his military writings, Mao Zedong defined the "strategic problems of revolutionary war". One of the most important strategic problems that must be solved regards the relationship between the positional warfare and the mobile warfare. The former must "fight against fixed operation lines and the positional warfare using mobile operation lines and mobile warfare", the latter must be compatible with the following principle: "battle against the strategy that aims to strike with two fists in two directions at the same time and instead favor the strategy that aims to strike with just one fist in only one direction at any given moment."
Knowing how to manage transparency: utilizing this register, on that occasion Greenpeace neutralized the logic of dishonest obstinacy and presented itself as an untarnished hero motivated solely by its constructive objectivity. The principle of transparency is one of counter-information's essential components.
Turning communication into an offensive weapon: the apology letter addressed to Christopher Fay was publically disclosed. This maneuver of no little interest served the objective of publicizing the environmentalist organization's behavior to public opinion, in particular, to its sympathizers and donators. Greenpeace received involuntary assistance in this from Shell, whose main objective was to amplify the environmentalist association's failure. The principle of this publicity initiative applied by Greenpeace permitted its message to be oriented in the desired direction and to limit the margins for the adversary's criticism. For this reason, despite the communication offensive against Greenpeace launched by Shell-UK, Shell-France, and John Major, the perception of its failure in the eyes of public opinion was mitigated by the perception of its sincerity.
Capitalizing on your adversary's contradictions: acceptance of one's errors can be immediately placed in better perspective by bringing theirs to light. Parallel to its confession "Greenpeace recalled that some scientists had asked themselves about shortcomings in the information disclosed by Shell", while also noting the fact that whereas some scientists believed sinking the platform to be more ecological than dismantling it, others were less convinced. Highlighting these contradictions in the scientists' reasoning made the possibility of making an error in good faith more believable, in this way legitimizing the error made by Greenpeace.
On one hand, every mistake offers the chance for a new learning experience. The mistake made by Greenpeace allowed Shell to raise a related problem: the management of oil and gas platforms no longer utilizable. The attack that was so detrimental to British interests provided the occasion for a constructive contribution to the scientific debate. On the other hand, this war of information between Greenpeace and Shell brought the latter to a contradiction: continuing to harshly attack Greenpeace and exploit the defeat of its science would appear an unjustified exaggeration, especially in light of the latter's confession. Crushing the environmentalist organization made it impossible for Shell to regain its previous media status. The environmentalist organization's media skills suggested that it would be better for Shell to have it as an ally than an enemy, and for this reason Shell officially invited Greenpeace to take active part in its "Offshore Europe 1995" conference dedicated to environmental protection.
In order to ensure adequate media coverage for its Brent Spar operation, Greenpeace spent 350,000 pounds sterling to rent satellite communication lines – twice the amount the BBC paid to cover the event. Its days of being a dilettante were long over.
2.2
By adopting a decidedly defensive strategy that continuously confirmed the complete reliability of the sinking operation, Shell expended great energy and obtained only mediocre results, and was never really able to counter the attack of which it was a victim. This fatal outcome for the oil company originated in the falsification of its perception of the theaters of action. Whereas Shell communicated on the basis of tangible, objective reasoning and scientific facts, Greenpeace based its fight on subjective, subversive, pseudoscientific terrain and the enlargement of contradictions. This forced Shell to add arguments of more self-justificatory nature based on objectivity. If the Anglo-Dutch group had mastered the art of polemic and the offensive techniques of information warfare, the final verdict would have undoubtedly been different.
"These new forms of warfare are no less radical than the previous ones, and oblige those under attack  the economic world, the protagonists of civil society to adopt new strategies. In particular, it is fundamentally important to prevent accusatory actions whose effects are irremediable because they are media effects: the pathetic apologies made by Greenpeace will not remedy the injury done to Shell in any way.".
For most organizations, traditional crisis management and institutional communication models have shown their limits when faced with radicalization and the massive use of new communication technologies. A number of elements of precise and effective response can be derived from the concept of counter-information, which may be defined as the combination of communication actions that thanks to pertinent and verifiable information permits to attenuate, invalidate or turn back an information attack against the attacker. Counter-information differs from the disinformation employed by special services but responds to constraints and requires the same quality as the original information attack, and precisely: preliminary intelligence, mastery of psychological and psycho-sociological mechanisms, skillfulness in the management of communication techniques and principles (including advertising), and close contacts with the mass media, etc.  Hence every prevention of an insidious open information attack requires knowledge and mastery of the offensive techniques of information warfare. The criteria of effectiveness of counter-information are as follows:
–              in order to be credible, counter-information must make an effort to channel open and well-argued information, verifiable and not manipulated information;
–              where, when, how, and to which extent must information be employed? Counter-information is a question of information strategy and management;
–              the adversary's contradictions and weaknesses must be systematically attacked;
–              the argument in support of attack is all the more incisive when the evidence of the facts presented can be ascertained;
–              communication is linked to the exemplarity of demonstration and the skillful use of spontaneous resonance elements.
The media defeat suffered by Shell Group demonstrates, above all, the limits of a discourse and logic based exclusively on a technical validation of the issues at hand, while also suggesting that counter-information is the only response that permits the mitigation or even the reversal of an embarrassing and untenable situation.
Hostage to its own certainties, Shell Group attempted to wage the battle on apparently favorable ground. Remaining in a strong/weak relationship without taking the initiative, the Anglo-Dutch company was forced to develop a defensive strategy. The oil company's reaction based on mechanisms of direct conflict provided inadequate response to the powers of persuasion of the environmental protection organization that had acquired mastery in the art of dialectics and rhetoric in the meantime. Despite its initially restricted margin of maneuver, Greenpeace was able to construct global reasoning that publicized the issue with the use of subversive techniques. Its sensational victory is exemplary from various points of view. First and foremost, it demonstrates that no international company may deem itself safe from the risk of substantial destabilization by even an organization with limited means. Many structures today are capable of conducting effective communication campaigns and selecting the resonance amplifiers most appropriate for the exertion of pressure on political institutions. No multinational appears to be dedicating enough attention to these new risks, and some have been victims of similar experiences, such as the French oil company ELF, which was obliged to pull out of an important business project in Chad.
Modi's India a flawed partner for post-Brexit Britain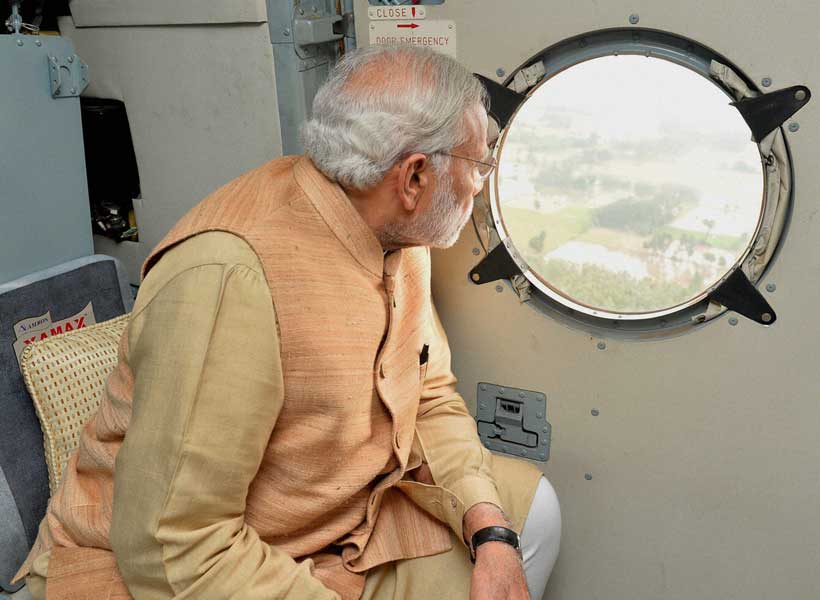 With just two weeks to go until Britain is scheduled to exit the European Union, Boris Johnson and his ministers are understandably focused on the last-minute dash to formulate a workable Brexit deal with the EU. Once this moment has passed, however, either Johnson or whoever replaces him as PM will come under intense pressure to deliver the trade deals Brexit side supporters have so talked up since 2016.
One such envisaged deal is with India. Seven decades after securing independence from Britain's colonial empire, New Delhi has the world's seventh-largest economy and one of its fastest growth rates. The prospect of deeper trade ties with Asia's third-largest economy has been a major feature of the pitch for a "Global Britain" that extends the UK's reach beyond the continent, and Johnson himself made a big thing of expanding economic ties with India while campaigning to become PM.
Unfortunately, any plans to kickstart trade agreements with India will run into problems, and not just over immigration and visa issues. India is on the verge of a serious economic downturn, hit by job losses and decreasing levels of foreign investment. With growth slowing down, Indian PM Narendra Modi has fallen back on his aggressive brand of Hindu nationalism to galvanise public support, a gambit that has most recently resulted in his government's controversial move to strip automony from Kashmir.
Bad time for a UK-India trade deal
Whereas only a few years ago India was held up as one of the world's fastest growing economies and an enticing prospect for global trade and investment, Moody's new projection of a 5.8% growth rate represents a danger to Narendra Modi's promise of a $5 trillion economy. Recently released figures show India's GDP growth falling for the fifth successive quarter, to a six-year low of 5.2%.
India's economic woes are reflected in patterns of foreign investment. Around $45 billion has been invested in India from abroad over the last 6 years. The downturn in the country's economic fortunes has seen a record $4.5 billion of shares sold by foreign investors since June this year. These economic problems are linked to Modi's failure to carry through on economic reforms promised when he came to power in 2014, when a number of structural problems were seen as inhibiting external trade relationships.
India currently has over 1,000 business regulations and more than 3,000 filing requirements, as well as differing standards for social, environmental and human rights. These have been sticking points in the moribund trade deal negotiations between India and the EU, and Brexit advocates have not explained how they plan to overcome these hurdles.
Hostility to foreign companies
Structural issues are only part of the problem. Another key concern is the Indian government's adversarial attitude towards foreign investors. Despite Modi's promises to make India an attractive place to do business, his government has continued protectionist policies that throttle the country's ability to attract outside capital.
One issue is retrospective taxation. Under Modi's predecessor, Manmohan Singh, several British and international firms were hit with sizeable, legally dubious tax bills by the Indian government. Modi came to power on a promise of ending retrospective tax bills being imposed on overseas companies, and yet British firms such as Vodafone and Cairn Energy still find themselves pursued through the courts for back-dated tax bills, despite the protections they should enjoy under the bilateral investment treaty between India and the UK.
Vodafone's case involved its 2007 acquisition of a stake in cellular carrier Hutchinson Essar. While the deal did not take place in India, New Delhi determined Vodafone still owed $5 billion in taxes on the overseas transaction. After the Indian Supreme Court dismissed the claim in 2012, India's previous government introduced a new law to tax transactions of this nature that retroactively applied to cases going back to 1962. Modi attacked this "tax terrorism" at the time, but his government has continued its dogged pursuit of Vodafone in the courts.
Cairn Energy has faced an equally arduous struggle with the Indian Ministry of Finance, which in 2014 blocked the British firm from selling its 10% stake in Cairn India and subsequently demanded $1.6 billion in taxes. Indian officials used the 2012 law to justify their actions, violating the bilateral investment treaty and breaking one of Modi's own campaign promises in the process.
Immigration laws a further sticking point
This recent history should already give British businesses pause, but the most obvious obstacle in any trade negotiations between UK and India will be the issue of immigration. The Centre For European Reform has argued post-Brexit trade will be closely linked to opening up UK borders to workers from partner countries, but a UK Commons Foreign Affairs Select Committee report in June highlighted how Britain's immigration restrictions on Indian workers, students and tourists has already impacted bilateral trade relations. The report noted how the UK has slipped from being India's 2nd largest trade partner in 1999 to 17th in 2019, adding that skilled workers, students and tourists are deterred from coming to the UK by the complicated, expensive and unwelcoming British migration system.
It is unlikely the Modi government will agree to any UK-India trade deal that doesn't guarantee a relaxing of immigration rules that will allow a free flow of people as well as goods and capital between the two countries. The question is whether the British government, which has veered ever more closely towards a Brexit-fuelled populism at odds with relaxed border controls, will be flexible enough to sign up to this.
Given these issues, are Britain's hopes for a post-Brexit dividend in Indian trade dead on arrival? Unless Modi's government starts living up to international standards and honouring his country's investment agreements with British companies, "Global Britain" may not get much further with India than it has with the US.
A more effective labour market approach to fighting poverty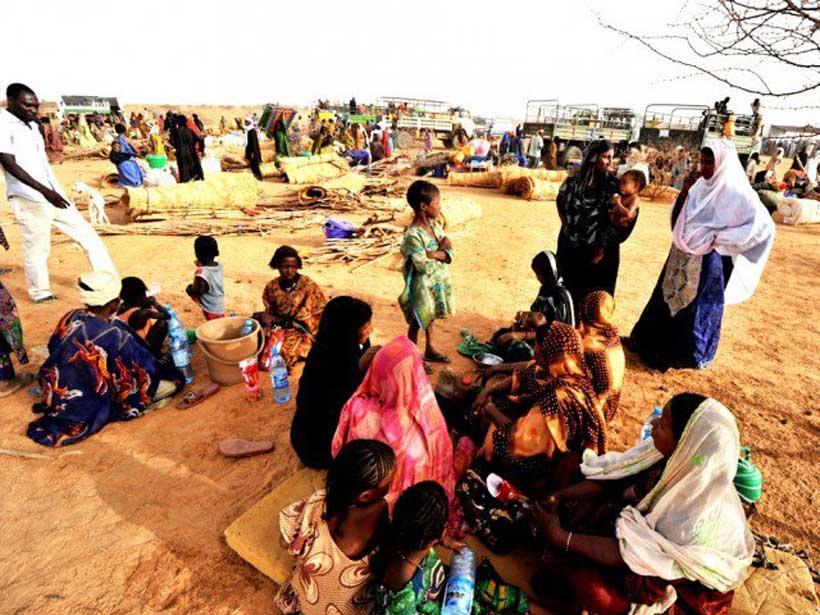 Gainful employment is still the most reliable way of escaping poverty. However, access to both jobs and decent working conditions remains a challenge. Sixty-six per cent of employed people in developing economies and 22 per cent in emerging economies are in either extreme or moderate working poverty, and the problem becomes even more striking when the dependents of these "working poor" are considered.

Thus, it is not just unemployment or inactivity that traps people in poverty, they are also held back by a lack of decent work opportunities, including underemployment or informal employment.

Appropriate labour market policies can play an important role in the fight to eradicate poverty, by increasing access to job opportunities and improving the quality of working conditions. In particular, labour market policies that combine income support for jobless people with active labour market policies (ALMPs).

The new ILO report What works: Promoting pathways to decent work shows that combining income support with active labour market support allows countries to tackle multiple barriers to decent work. These barriers can be structural, (e.g. lack of education and skills, presence of inequalities) or temporary (e.g. climate-related shocks, economic crises). This policy combination is particularly relevant today, at a time when the world of work is being reshaped by global forces such as international trade, technological progress, demographic shifts and environmental transformations.
Policies that combine income support with ALMPs can help people to adjust to the changes these forces create in the labour market. Income support ensures that people do not fall into poverty during joblessness and that they are not forced to accept any work, irrespective of its quality. At the same time, ALMPs endow people with the skills they need to find quality employment, improving their employability over the medium- to long-term.

New evidence gathered for this report shows that this combination of income support and active support is indeed effective in improving labour market conditions: impact evaluations of selected policies indicate how people who have benefited from this type of integrated approach have higher employment chances and better working conditions.

One example of how this combined approach can produce results is the innovative unemployment benefit scheme unrolled in Mauritius, the "Workfare Programme". This provides workers with access to income support and three different types of activation measures; training (discontinued in 2016), job placement and start-up support. The programme was also open to those unemployed people who were previously working in an informal job. By extending coverage to the most vulnerable workers, the scheme has helped reduce inequalities and unlock the informality trap.

Another success came through a public works scheme implemented in Uruguay as part of a larger conditional cash transfer programme, the National Social Emergency Plan (PANES). The programme was implemented during a deep economic recession and carefully targeted the poorest and most vulnerable.

Beneficiaries of PANES were given the opportunity to take part in public works. In exchange for full-time work for up to five months, they received a higher level of income support as well as additional job placement help. This approach reached a large share of the population at risk of extreme poverty and who lacked social protection. The report indicates that providing both measures together was critical to the project's success.

The effects of these policies on poverty eradication cannot be overestimated. By tackling unemployment, underemployment and informality, policies combining income support with ALMPs can directly affect some of the roots of poverty, while enhancing the working conditions and labour market opportunities for millions of women and men in emerging and developing countries.
International Monetary Fund (IMF) was created just after World War II (WWII) in 1945. The IMF is an organization of 189 countries, working to foster global monetary cooperation, secure financial stability, facilitate international trade, promote high employment and sustainable economic growth, and reduce poverty around the world.
Pakistan has been knocking doors of IMF since 1958, and it has been 21 agreements with IMF. Generally, the IMF provides loans at very low-interest rates and provides programs of better governance and monitoring too. But for the last 6 decades, Pakistan has suffered a lot, in terms of good governance. Especially last 2 decades, corruption, nepotism, poor planning, bribery, weakening of institution, de-moralization of society, etc were witnessed. We may not blame the IMF for all such evils but must complain that the IMF failed to deliver, what was expected. Of course, it is our country, we are responsible for all evils, and wrongdoings happened to us. We have to act smartly and should have made the right decision and at right times.
IMF also dictates its terms and condition or programs like: devaluation of local currencies, which causes inflation and hike in prices, cut or draw-back of subsidies on basic utilities like fuel, gas, electricity, food, agriculture etc, which causes cost of life rather higher for local people, cut on development expenditures like education, health, infrastructure, and social development etc, which pushes the country even more backward. IMF focusses only on reducing expenditures and collection of taxes to make a country to meet the deadlines of payments. IMF does not care about the development of a country, but emphasizes tax collections and payment of installments on time, to rescue a country from being a default.
While CPEC is an initiative where projects are launched in Power Generation, Infrastructure development under the early harvest program. Pakistan was an energy trust country and facing a severe shortage of Electricity. But after completion of several power projects under CPEC, the shortfall of electricity has been reduced to a great extent. One can witness no load shedding today, while, just a few years back the load shedding was visible throughout the country for several hours a day. Several motorways and highways have been completed. Gwadar port has been operational partially. Infrastructure developments are basic of economic activities.
Projects under CPEC has generated jobs up to 80,000. CPEC was the catalyst to improve GDP by around two percent during 2015-2018. CPEC has lifted the standard and quality of life of the common man in Pakistan. CPEC was instrumental to move the economic activities and circulation of wealth in society. Under CPEC, early harvest projects, 22 projects have been completed at the cost of approximately 19 billion US dollars.
It is understood that early harvest projects were heavy investment and rather slow on returns. But, these projects have provided a strong foundation for the second phase, where Agriculture, Industrialization and Social Sector will be focused. Return on Agriculture and Industrial produce is quick and also generates more jobs. The second phase will contribute toward the social development of Pakistan as well as generate wealth for the nation. Pakistan's agriculture sector has huge potential as cultivatable land is huge, workforce is strong and climate is favorable. Regarding Industrialization, Pakistan is blessed with an abundance of mines and minerals. The raw material is cheap and the labor cost is competitive. Pakistan has 70% of its population under the age of 40 years, which means an abundance of the work force. Pakistan's domestic market is 220 million and the traditional export market is the whole of the middle-east and the Muslim world.
The major difference between the CPEC and IMF is that CPEC generates wealth, while IMF focuses on tax collection and reducing the developments and growth. China is the latest model of developments in the modern days, China is willing to replicate its experience with Pakistan for its rapid development.