Taiwan Offshore Wind Energy Summit 2018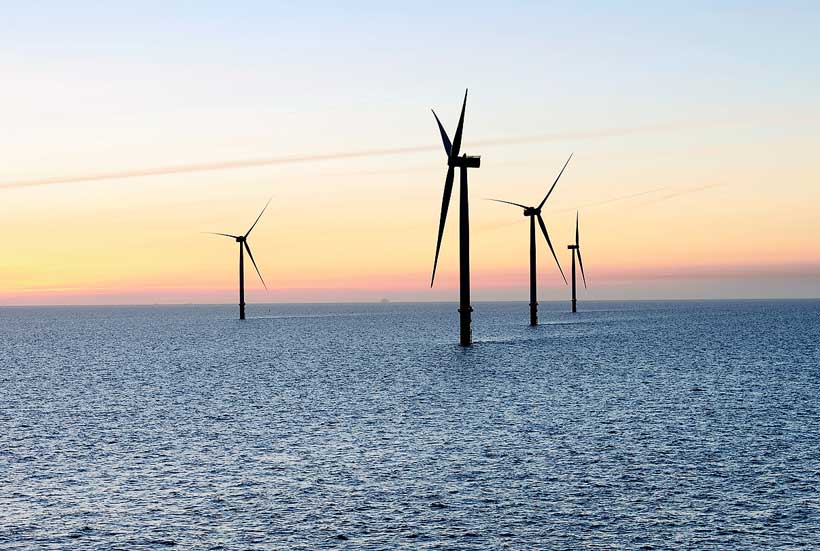 May 15 – 16, 2018 |Taipei, Taiwan
Globally, there are 20 locations are assumed to possess the most outstanding wind resources, whilst Taiwan occupies 16 locations, with potential capacity of more than 6000MW. Therefore, Taiwan is considered as one of the top investment destination for offshore wind development. Also, the Taiwan Renewable Energy Development Act" puts forward a comprehensive renewable energy policy framework and institutionalizes a number of policies for Taiwan's offshore wind development, including the establishment of a 20-year Feed in Tariff, zonal development, the "Thousand Wind Turbine Project", and the "Offshore Demonstration Incentive Program.
Taiwan Power Company has published their process of the infrastructure development plan, with an estimated interconnection capacity of 10.65GW by 2025 to fulfill the offshore wind development plan. However, the lack of integrated industrial chain causes obstacles for the development of Taiwan offshore wind.
With the intention of connecting the local Taiwanese companies with international firms, Neoventure International decides to hold Taiwan Offshore Wind Energy Summit 2018 in Taipei on May 15-16, 2018. For TOWES 2018, we are dedicated to building a networking and match-making platform for all concerned industrial players to share the knowledge and to expand business contacts in this emerging market. What TOWES 2018 can provide is not only the topical sessions to update the market intelligence, but also to get connected with key project developers and potential technology partners in Taiwan.
Conference & Exhibition (May 15-16, 2018)
200+ professional participants from Authorities & Regulators, IPPs, Offshore Wind Developers, EPC Contractors, and etc.
20+ exhibitors will showcase the new technologies, products and services.
The best opportunity to learn first-hand information and explore business in Taiwan's Offshore Wind.
20+ hours of networking
B2B Match-Making Forum (May 15-16, 2018)
The ideal occasion for project owners, sponsors, and other potential partners to host one-on-one discussion for potential cooperation to kick-start the development of the offshore wind projects, not only focusing on the project investment and financing, but also the local-international cooperation and technology transferring.
Logistics giant commits to Gothenburg Green City Zone
DB Schenker is collaborating with Business Region Göteborg to scale up electric freight transport as part of the Gothenburg Green City Zone initiative – the first logistics company to do so.
Business Region Göteborg is one of the initiators of the Gothenburg Green City Zone, which brings together businesses, societal stakeholders and researchers to develop, test and scale up new vehicle and infrastructure technologies. The goal of the initiative is to achieve zero-emission transport within parts of Gothenburg by 2030, and to do so using green electricity.
DB Schenker is one of Europe's largest logistics and supply chain companies. The company currently has three electric vehicles operating in central Gothenburg: two parcel delivery vans and one distribution truck operated by the hauliers TGM and Bäckebol åkeri. These three vehicles handle packet distribution in the Event District and Lindholmen, both of which are within the Gothenburg Green City Zone. The electric vehicles also cover some nearby areas.
Keen to go electric as quickly as possible
"We want to scale up the transition to electric power as quickly as possible. To do so, we will need to charge our vehicles at night in order to operate them without interruption during the day. While charging a handful of vehicles presents no problem, charging our entire vehicle fleet will demand entirely different conditions than we have today. This requires charging infrastructure that doesn't yet exist," explains Hanna Melander, quality and environmental manager at DB Schenker.
To lay the foundations for rapid electrification throughout the transport sector, Business Region Göteborg and DB Schenker have therefore started a collaborative project to analyse and learn from real-world traffic, to understand flows and needs and how and where charging stations should be located in order to be able to scale up the vehicle fleet and take the next step.
Together, within the Gothenburg Green City Zone, the partners will develop general analytical methods for electrification that can benefit other hauliers. The intention is to facilitate rapid upscaling throughout the sector, thus contributing to the goal of the initiative: to create a zero-emission transport system by 2030.
A method that all freight stakeholders can utilise
"We are determined to make freight traffic in central Gothenburg emission-free as quickly as possible and we welcome DB Schenker's commitment. Together, we will develop a method for large-scale electrification that can benefit all stakeholders in the freight sector, that is generalisable. All stakeholders face similar challenges," says Maria Strömberg, director of cluster and innovation at Business Region Göteborg.
Property owners, market stakeholders and the city's administrations and municipally owned companies will gain a clear picture of the infrastructure that needs to be established and the specifications the various installations must fulfil.
"To this end, we also need to understand what the potential actually is and what is required to achieve it, not only at a local level but also regionally," says Matilda Landén of Business Region Göteborg, process manager for the Gothenburg Green City Zone.
While the partners fully expect that further significant stakeholders will commit to the collaboration on the journey ahead, it is important to capture data from traffic that is already operating so as not to lose valuable time.
About Gothenburg Green City Zone
In the Gothenburg Green City Zone, we test new technologies and collaborate to develop and scale up system solutions aimed at ensuring that all transport in parts of Gothenburg will be 100% emission-free by 2030. Gothenburg Green City Zone is an initiative by the City of Gothenburg, implemented through Business Region Göteborg, Volvo Cars and RISE Research Institutes of Sweden. Learn more about the initiative and other founder members here.
Initially consisting of Lindholmen, the Event District in central Gothenburg and Forsåker in Mölndal, the Gothenburg Green City Zone will create opportunities for businesses, societal stakeholders and researchers to test, develop and scale up their ideas. This will be a zone for testing rather than prohibition, where we will welcome and stimulate interest in new solutions, create innovation and learn together. We shall show consideration for one another, for the business community, the local environment and the climate.
With the Gothenburg Green City Zone, Gothenburg is the first region in the world to develop zero-emission, scalable transport solutions at system level.
Business Region Göteborg is also tasked with coordinating the city's combined efforts to transition to a fossil-free transport system by 2030, with electrification as the guiding light. This work is being performed in close cooperation with all relevant stakeholders within the City of Gothenburg, the business community and the Gothenburg region.
Early signs of collective progress as banks work to implement the Principles for Responsible Banking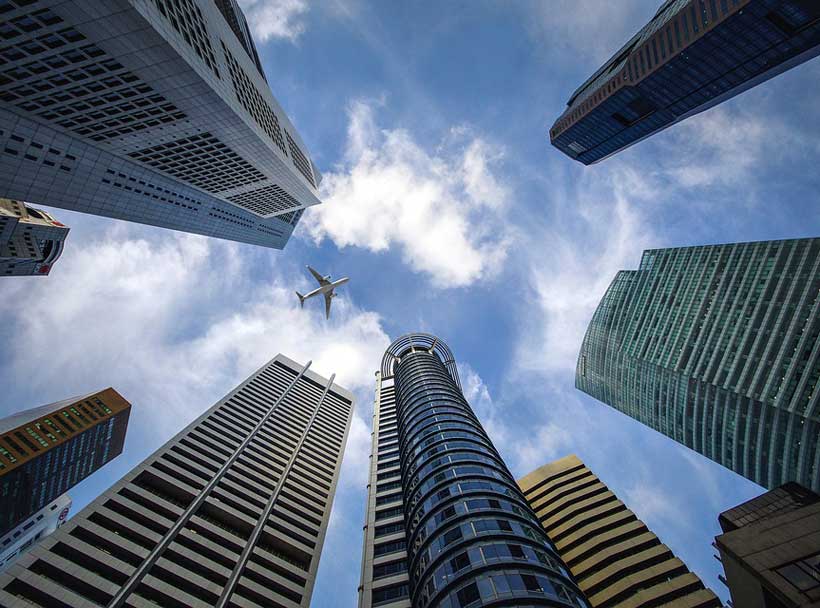 A new report summarising the progress made by banks who have signed the Principles for Responsible Banking finds that signatories are showing early signs of collective progress and building the foundations to transform sustainable banking; however, momentum needs to accelerate in some key areas.
Published today by the UN Environment Programme Finance Initiative (UNEP FI), the report sets the first baseline to measure future progress, marking 1.5 years of the Principles' initial 4-year time horizon. It includes an independent view from the Civil Society Advisory Body, a 12-member body mandated to support signatory banks to implement the Principles and assess progress.
Key findings from the report show early signs of progress including that 94% of banks identify sustainability as a strategic priority for their organisation, 93% are analysing the environmental and social impacts of their activities, and 30% are setting targets, with a strong collective focus on climate and financial inclusion. The report finds early indications of impact on the real economy, with USD 2.3 trillion of sustainable finance being mobilized.
"The Principles for Responsible Banking are a crucial framework for the global banking industry to respond to, drive and benefit from a sustainable development economy." commented Inger Andersen, Executive Director of UNEP. "Sustainable finance is about creating prosperity for this and future generations, and this report shows early signs of progress made worldwide, while outlining steps to further accelerate action in critical areas."
The UNEP FI banking board and secretariat say continued and accelerated action is needed from signatories. Suggested areas of improvement include enhancing the availability and quality of data, setting targets in line with improved impact analysis, and increasing action on critical sustainability issues such as biodiversity loss, equality and human rights.
"The Principles are a four-year journey of unprecedented scale and scope, where banks of all sizes from across the world have together been developing the tools and guidance to support their effective implementation," said Siobhan Toohill, co-Chair of the UNEP FI Banking Board and Group Head of Sustainability at Westpac. "We must not only continue to build on the momentum evidenced in the first 18 months, but accelerate it to deliver on our commitments."
Insights from the report will be used by the UNEP FI banking board and secretariat to further develop the work programme to support banks in scaling up their progress and addressing these key challenges. Under the framework, banks must publish their individual progress within 18 months of signing the Principles, and annually thereafter. The next progress report at a collective level is scheduled for 2023.
Focus on the recovery from the pandemic at the 19th EU Regions Week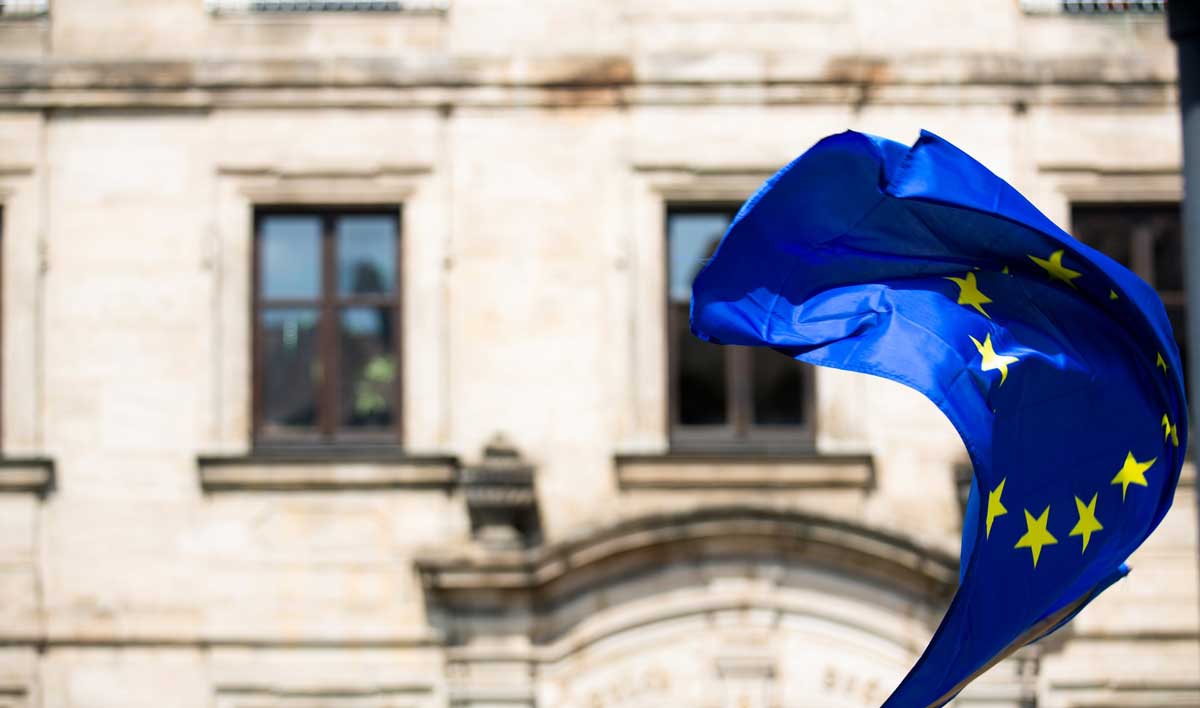 The annual European Week of Regions and Cities has shown how the EU and national and regional governments can support European citizens and their local communities with public policies aimed at investing in a fairer, greener and more digital future for recovery. Under the theme 'Together for Recovery', more than 300 sessions, including debates with high-profile officials, regional and local representatives, an inspiring Citizens' Dialogue, various workshops as well as an Award for outstanding young journalists, celebrated the EU values of cohesion and solidarity.
Taking place in a hybrid format, with sessions both physical and virtual, the 19th EU Regions Week had one main mission: highlighting the role of EU investments in the recovery from the pandemic and in facing common challenges. The event kicked off with a press conference with Apostolos Tzitzikostas, President of the European Committee of the Regions (CoR) and Elisa Ferreira, Commissioner for Cohesion and Reforms, who underlined that "Cohesion Policy was one of the first responders in the emergency phase of the COVID-19 pandemic, driven by the core value of EU solidarity".
The second annual local and regional barometer was presented by Apostolos Tzitzikostas, followed by a debate with members of the European Committee of the Regions. The report confirmed that the pandemic related measures put at risk regional and local finances, resulting in a 180 billion budget cut for local and regional authorities across Europe. At the same time, 1 in 3 local and regional politicians want regions and cities to become more influential in EU policy-making on health issues.
"Unless we measure the state of our regions and cities, we cannot understand the state of our Union" said Apostolos Tzitzikostas, President of the European Committee of the Regions. "Only by taking the pulse of our communities, we can decide how effective the EU has been on the ground, and what the EU needs to do to help its people".
Further taking stock of the EU cohesion policy response to the coronavirus pandemic as well as informing the general public, various workshops touched upon life before and after the pandemic, including explanations regarding the role of regions and cities for a Green Transition, the Cohesion Policy 2021-2027 and NextGenerationEU, as well as the CRII, CRII+, React-EU support packages for regional and local healthcare services and equipment.
Young journalists were also invited to take part in the EU Regions Week 2021, getting the opportunity to debate with Elisa Ferreira at the Citizens' Dialogue. In the Youth4Regions programme for aspiring journalists, Irene Barahona Fernandez from Spain and Jack Ryan from Ireland won the 2021 Megalizzi-Niedzielski prize for aspiring journalists.
About the event
The European Week of Regions and Cities (#EURegionsWeek) is the largest EU-wide event on regional development. It is co-organised by the European Commission and the European Committee of the Regions.
In total, more than 12 000 participants and 900 speakers joined the 4-day event either physically or online, showing engagement in all corners of EU society – from our vibrant youth to our high-profile officials, local and regional representatives, academic experts and professional specialists, displaying a common readiness to tackle what the future holds, together.