Attacks on women journalists on the rise, online and off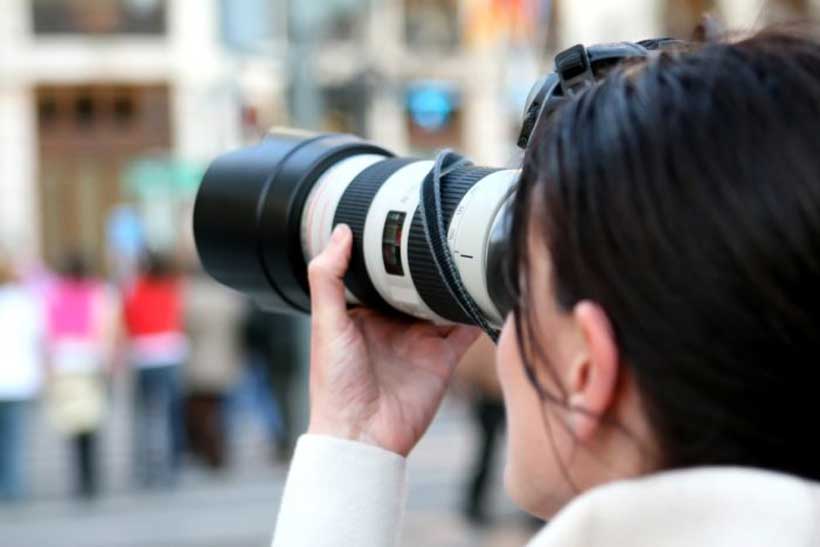 Over the past 15 years there has been "a marked increase" in cyber harassment, making the safety of women journalists a major issue for reportage in today's digital era, participants highlighted Thursday at a United Nations event.
"In Slovakia we see the murder of an investigative journalist, with his fiancé murdered alongside him," so not only were women journalists in danger, but women in general, according to Alison Smale, the head of UN global communications.
She made this chilling observation during an event held on the side lines of 62nd UN Commission on the Status of Women (CSW), which has been running at UN Headquarters in New York since last week and will wrap up on 23 March.
The UN Educational, Scientific and Cultural Organization (UNESCO) convened the panel discussion, entitled Safe Journalists, Strong Democracies: How on and offline attacks on women journalists are hurting us all, drawing attention to numerous ways women journalists can be placed in vulnerable settings – in the workplace, the field and online – leaving them open to harassment, intimidation and violence.
Calling the Slovakia incident "absolutely grotesque," the UN Under-Secretary-General for Global Communications, herself a former journalist, recognized the "huge value of the UN, which pledges to discuss and try to deal with everything, for example, "a workshop like this."
Chairing the event, Guy Berger, UNESCO Director of Freedom of Expression and Media Development, highlighted the UNESCO World Trends in Freedom of Expression and Media Development report, which with a special focus on gender equality in the media provides an essential perspective to understand the changing global media landscape.
On a upbeat note, he displayed one chart showing that the number of States responding to UNESCO's request for more information on the judicial follow-up of journalists' killings went from 30 to 75 per cent, showing progress that Governments are becoming increasingly more sensitized.
"Unfortunately," he said, "you still have only one out of 10 cases of killings of journalists being resolved."
Under the framework of the UN Plan of Action on the Safety of Journalists and Issue of Impunity, panellists shared their first-hand experiences of these threats and consequences on the press' fundamental role in strengthening democratic societies.
Maria Ressa, former CNN correspondent and Founder, Editor, Director and Chief Executive of online publication Rappler, has faced "orchestrated trolling and instigated mob misogyny."
"With technology and social media, women are targeted" online more than men, she said, elaborating that a Rappler study in the Philippines of online, State-sponsored hate revealed that the Government aimed to stifle any type of dissent.
She spoke about weaponized propaganda and gender-charged attacks against her and other female journalists there.
"The only defense we've had is to shine a light" on the attacks with a "frequency that only technology allows," said Ms. Ressa, adding that the day after running an expose showing the data, "I received for one month exactly […] an average of 90 hate messages per hour."
Her story is featured in UNESCO's publication An Attack on One is An Attack on All.
Blind cave creatures light the way with DNA
In watery underground caverns, there are creatures that live in an eternal midnight. Over the course of generations, these animals have adapted to their isolated and unique environments, and scientists believe their pasty skin and blind eyes may hold secrets to evolution –– and to genetic adaptations that could cast light on longevity, surviving starvation, and eye diseases in humans.
'These caves are isolated worlds,' said Professor Peter Trontelj, a zoologist at the University of Ljubljana in Slovenia. 'If you go a couple of metres (below the surface), you enter a new world with totally different ecological conditions.'
Certain animals are able to adapt to these dark habitats where no plants grow, and lightless caves, like those found in Slovenia, are natural laboratories of evolutionary biology.
Trontelj heads up the GENEVOLCAV project, which is investigating the European olm. These rare cave salamanders resemble small ghostly swimming snakes with four spindly legs and a crocodile's snout. Long ago, ancestors of the olm lived above ground, but once in these caves, they underwent dramatic physical changes to cope with their new environment. The olm is not the only creature able to evolve in this way.
Historically, evolutionary biologists thought that if we were to go back in time and replay the timeline of evolution, we could just as likely take different evolutionary paths and the world and creatures in it would look completely different. But caves show us that this is not the case. Animals' adaptations to light- and nutrient-poor environments, like underground caves, are 'usually quite predictable', said Trontelj. 'We now know that every time it will go the same way.'
Trontelj and his colleagues have shown that this is true within European olms, which are found in central and South-Eastern Europe. GENEVOLCAV has overturned our understanding of these rare cave salamanders. Instead of just one species, as was previously thought, they have discovered nine potentially different species of olm, each of which evolved similar characteristics independently in the eternal watery dark.
While all have the same bleached skin, sightless eyes, and elongated snouts, these species descended from different individual ancestors which found their ways into these midnight caves. 'Everything happened independently, but in a more or less parallel way,' said Trontelj.
DNA diving
The project aims to assemble the olm genome, which is about 16 times larger than the human genome, and identify the genetic changes that have allowed olms to adapt to their unique environments.
'The (physical) changes are the same or very similar, but the question is: 'Are they caused by the same genes (and) are they the same mutations?" Trontelj asked. To answer these questions, he and colleagues cave dive into the dark recesses underground, sometimes descending into pits 400 metres deep, to measure olms and swab their skins to collect DNA. They will need hundreds of samples to investigate these questions, which could have important implications for human medicine.
'There are several traits of (olms) that are interesting from a wider perspective,' said Trontelj. These milky amphibians can live for more than hundreds of years, 10 times longer than their surface-based ancestors, and are able to survive years of starvation. In the dark, olms also lose their colour and go blind. 'It's already known that this ​​pigment loss and eye degeneration in cave fishes can be caused by several different genes, some of which are linked,' he said. Scientists have also linked this group of genes to 'some pathological states in human eye degeneration and albinism'
'Understanding these mechanisms that happen in a predictable way might also help our understanding of some degenerative diseases in humans,' he said.
But olms, which are now only able to survive in these niche habitats, are vulnerable. 'These caves and subterranean waters are quite endangered, and sometimes even very threatened by pollution,' said Trontelj. 'If we don't describe the new species, if they don't have names, they will not receive the conservation attention that a fully-fledged species might.'
The same holds true for the worms, crustaceans and sometimes even fish that inhabit the dark recesses of the Earth.
Underground database
Alejandro Martínez, lead on the ANCAVE project, is working to create a database of such creatures. His database, which already has more than 330 000 entries, draws on all references to underground cave fauna published in scientific literature in every written language.
It is called the "Stygofauna Mundi" database, in reference to a book by naturalist Lazare Botosaneanu, who pioneered the study of these subterranean creatures. 'We are working on making all of this information publicly available,' Martínez said.
Of that database, about 10% of entries are animals that particularly interest Martínez: those that live in coastal aquifers, also known as anchialine environments. What makes these underground caverns special is that their water is salty, fed through underground cracks and fissures by the nearby ocean, with a mix of freshwater seeping in from above. These environments are found all over the world, including in the Canary Islands where Martínez grew up.
And the animals in them are unique. 'Many of those animals are exclusive to this type of habitat, they are not found elsewhere,' said Martínez. They look "weird" and somehow "primitive", he said. 'They resemble things that we know from the fossil record, but which are now extinct.'
Others share ancestors with animals in the ocean, but their seclusion in the caverns mean they cannot interbreed, and this allows scientists to compare cave-dwellers with their kin in the sunshine.
'(Some) are similar to other animals found in the deep ocean nowadays,' he said. 'They are genetically close to each other, but morphologically (physically), they are very different… By comparing these types of species across the world, we can try to better understand how animals change shape to adapt to a new environment.'
He has added species to the database himself, and as part of the ANCAVE project has sampled about 50 caves in the Mediterranean, the Caribbean, and several Atlantic oceanic archipelagos. In these caverns, he gauged the relative abundance of animals within them, captured some and then described them morphologically and genetically.
Midnight caves
However, the database is just the first step. 'We can see the generalities that happen across all these lineages,' he explained. 'We can get rid of these confounding effects of phylogeny (how a species or group evolves) and understand morphological change.'
By documenting the breadth of biodiversity in the midnight caves underground, scientists can illuminate the nature of evolution and how animals change.
But Martinez also recognises that the database and research into the subterranean world will only raise more questions. In fact, that is why he keeps returning to these dark watery caverns.
The research in this article was funded by the EU. This article was originally published in Horizon, the EU Research and Innovation Magazine. 
WEF calls for new partnerships to generate private capital for fragile communities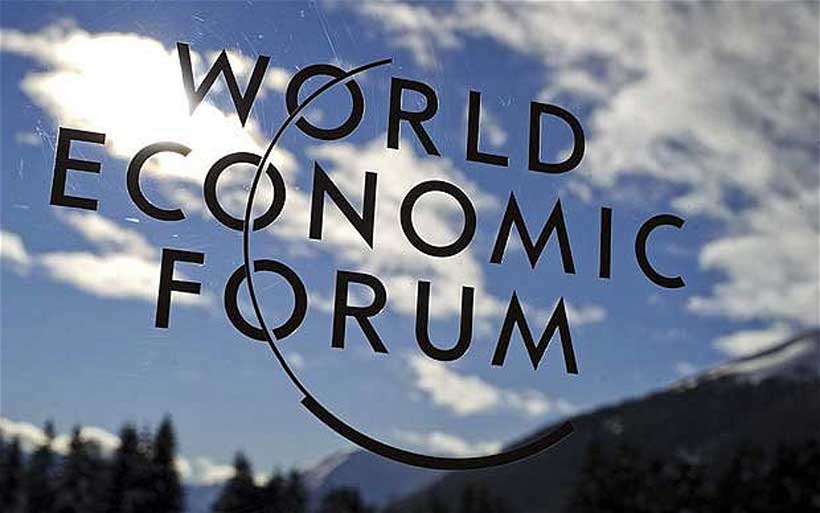 The World Economic Forum released today a paper that calls for new collaboration between humanitarian and development organizations, businesses, investors and entrepreneurs to make a difference to the lives of the nearly 1 billion people living in fragile and conflict-affected settings worldwide.
 
Cultivating Investment Opportunities in Fragile Contexts: Catalysing Market-Driven Solutions to Strengthen Community and Economy Resilience outlines a practical approach to how organizations can build the capacity and strategic thinking needed to develop a sustainable business case for solutions that have the potential to unlock new sources of finance to reach impact at scale.
 
"It takes more than a single intervention to unleash transformational change in complex ecosystems. To truly leverage the potential for positive and sustainable social impact while meeting investor demand for returns, new ways of collaboration across sectors are needed," said Børge Brende, President of the World Economic Forum.
 
The IKEA foundation is a partner of this initiative. Over the next three years the partnership will develop innovative business models and investments that strengthen local economies and increase the self-reliance and resilience of the most vulnerable communities and economies.
 
"We support the World Economic Forum because of our mutual goal to improve the lives of people who are affected by crises, including those who are forced to flee," said IKEA Foundation CEO Per Heggenes. "We believe that together we can help attract the investment needed to strengthen fragile communities and empower the people who live in them to rebuild their lives and create a better future for children and their families."
 
The joint discussion paper is an evolution of the work initiated by the Forum's Humanitarian and Resilience Investing (HRI) Initiative, which was launched at the World Economic Forum Annual Meeting 2019 in Davos-Klosters, Switzerland.
 
As a first step, the initiative will operationalize the Organizational Readiness Playbook launched in 2020, and bring together a cohort of pioneers from humanitarian and development organizations, donor governments and development finance institutions to increase organizational capacity for HRI.
 
The initiative will also support investment opportunities targeting HRI to meet investor criteria and attract the commercial capital needed to reach scale. It will further facilitate the development of new tools, research and resources, including the standards, common terminology and analytic frameworks that allow for systems-level impact measurement.


Growing Intra-Africa Trade through Digital Transformation of Customs and Borders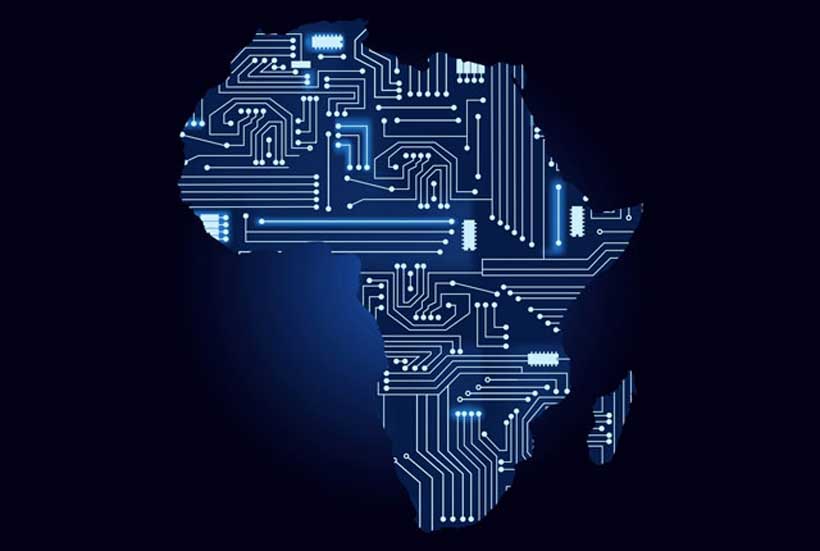 The digital transformation of customs and borders in Africa could improve efficiencies in processes, such as administration at customs and borders, and yield trade gains on the continent of $20 billion a year. A new report by the World Economic Forum, Growing Intra-Africa Trade through Digital Transformation of customs and borders, launched today at the Annual Meeting 2022 in Davos, provides a pragmatic perspective on the non-tariff barriers in border and customs services that can be exponentially improved through digital transformation to increase intra-Africa trade.
The report, written in collaboration with Deloitte, is launched at the convening of the Forum Friends of the Africa Continental Free Trade Area (AfCFTA), a multistakeholder group that supports implementation of the goals set out by AfCFTA through public-private collaborations. The group comprises Paul Kagame, President of Rwanda,; Wamkele Mene, Secretary-General, of the African Continental Free Trade Area Secretariat; Patrice Motsepe, Founder and Executive Chairman, African Rainbow Minerals; and Jim Ovia, Chairman, Zenith Bank among others.
The AfCFTA implementation, which started in January 2021, has the potential to increase intra-African trade from its current 18% of total trade to 50% by 2030. It also has the potential to lift 30 million people out of extreme poverty. However, achieving its full potential depends on putting in place significant policy reforms and trade facilitation measures.
Kavitha Prag, Africa Lead, Enterprise Technology and Performance at Deloitte Africa, said: "The African Free Trade Area agreement can be a great catalyst for Africa's growth and development, but its full realization hinges on the introduction of efficiencies, including the improvement of customs processes. Digital transformation of border posts and customs is thus a crucial and necessary step in the implementation of the protocol, especially for many of Africa's landlocked countries."
Various countries and the regional economic communities are making efforts to build better trade networks enabled by world-class logistics networks that can withstand recent supply chain shocks such as the COVID-19 pandemic and geopolitical tensions.
The report highlights insights from the Logistic Performance Index as well as key insights from case studies demonstrating the quantifiable value of digital reforms in countries such as Ghana, Kenya and Uganda. The paper is a call to action for more integrated digital reforms that can drive higher impact through public-private partnerships that sets the course for Africa's post-pandemic recovery and growth.
"Even after tariffs are lowered, and simplified procedures put in place, the full benefits of the AfCFTA will not be realized unless non-tariff barriers to trade are also addressed," said Chido Munyati, Head of Africa at the World Economic Forum. "Policy-makers can make a difference by implementing digital solutions."
The report calls on the following policy support to enable digital transformation:
– Legislative support and acceptance that embraces new practices such as e-signatures or the use of drones to monitor cargo
– Buy-in from the various agencies that enable these operations to embrace digital reforms and embed them in their processes
– Take action based on demand-driven interventions that lead to higher adoption of rates by all organizations and position intra-Africa trade as more cost- and time-competitive
– Develop skills of services agents that can maximize the potential of the digital solutions
– Better co-ordination among AfCFTA members to establish Single Customs Territories
The World Bank notes that while African exports of goods and services have seen their fastest growth in the past decade, the volumes remain low at just three per cent of global trade. The bank says boosting intra-regional trade requires improvement of physical integration, such as cross-border energy, transport and connectivity infrastructure, strengthening cooperation by harmonizing customs rules and procedures, and facilitating business integration through regional electronic settlement systems, an electronic cargo-tracking system, and easing restrictions on services trade.