Forecasting for Resilience: Central Asia Strengthens Climate and Weather Services
Extreme weather risk is rampant across Central Asia. In Tajikistan, as much as 36 percent of the country's territory is under threat from landslides. In the Kyrgyz Republic, avalanches pose a growing threat to communities, with more than 330 recorded avalanches occurring between 1990 and 2009. In remote areas, the threats from mountain hazards are exacerbated by existing conditions of poverty, insufficient infrastructure, and poor resources.
The region, which ranks among the most climate vulnerable areas of Europe and Central Asia, is also expected to experience significant temperature increases in the coming decades. Central Asia, especially Kazakhstan, is likely to be a future hotspot of heat stress for wheat, a major crop in the area. In some parts of Tajikistan, agricultural yields could drop by as much as 30 percent by the turn of the century.
Moreover, average temperatures in the Central Asia region could rise by up to 6 degrees Celsius in the coming decades, leading to the disappearance of more than one-third of the glaciers from mountains by 2050. This would place nearby communities at greater risk from glacial outburst flooding, potentially rolling back hard-won development gains.
Given that hydrological and meteorological (or "hydromet") hazards are responsible for 90 percent of total disaster losses worldwide, reliable and accurate weather information services are essential. Forecasting and long-term climate information, for example, could help make communities safer by enabling early warning systems, improving emergency response services, and identifying important investments in resilient infrastructure.
However, the capacity for hydromet services needs to be improved throughout the region. While countries like Tajikistan and the Kyrgyz Republic have made tremendous strides in reducing poverty – from 80 percent a few decades ago to below 40 percent today – the challenges of a changing climate threaten to push at-risk communities back into poverty, unless targeted investments in resilience are made.
To help countries adapt to a riskier future, the World Bank's Central Asia Hydrometeorology Modernization Project (CAHMP) is bolstering weather forecasting and early warning efforts in the region. Funded by the World Bank and the Global Facility for Disaster Reduction and Recovery (GFDRR), this $28 million investment focuses on strengthening hydrometeorological services and generating further weather- and climate-related risk information that the region is lacking.
The project provided cutting-edge technical equipment – such as modern workstations, automated observation networks, access to satellite data, and numerical weather prediction – coupled with specialized trainings for participating agencies. These improvements have boosted forecast accuracy in the Kyrgyz Republic and Tajikistan by 20 to 30 percent.
Overall, CAHMP rehabilitated and automated 33 meteorological stations and 3 hydrological stations in the Kyrgyz Republic, as well as 54 meteorological and 16 hydrological stations in Tajikistan. These efforts have helped dramatically improve the countries' capacity to monitor in real-time important data such as precipitation, temperature, wind, pressure, humidity, and river flow.
Better access to important data on weather extremes, rainfall, river flows, and long-term climate trends will also help boost agricultural production, facilitate evacuations, or strengthen infrastructure throughout the region. This is especially important in Central Asia, where up to 30 percent of the workforce finds employment in the agricultural industry.
Another important industry that benefits from improved hydromet services is hydropower, which is a growing source of reliable, clean energy for countries. Benefits like these are being facilitated by direct relationships with end users, such as agricultural workers, emergency service personnel, government agencies, and others.
Implementing this vision required multiple robust partnerships, including GFDRR, the World Bank, and the World Meteorological Organization (WMO). Each partner provided specific expertise and resources (e.g. financing, technology, assessment, etc.) to help strengthen and streamline a region-wide strategy for boosting hydromet services.
Improving weather information through initiatives such as CAHMP delivers some of the highest cost-benefit ratios of any type of disaster risk management effort. In fact, every $1 invested in weather and climate services delivers at least $3 in socioeconomic benefits.
Globally, more than 100 countries are in need of critical modernization efforts for hydromet services. This global challenge requires international investment of at least $1.5 billion, with an additional $300-400 million per year required to support the proper operation of modernized systems.
As international partners observe World Meteorological Day this Friday, March 23, 2018, efforts like these will help illuminate a path towards a future that is "weather-ready and climate-smart." For Central Asia, now is the time to take advantage of improved weather, water, and climate data to not only anticipate extreme weather events, but also to inform sustainable development.
China's trash ban lifts lid on global recycling woes but also offers opportunity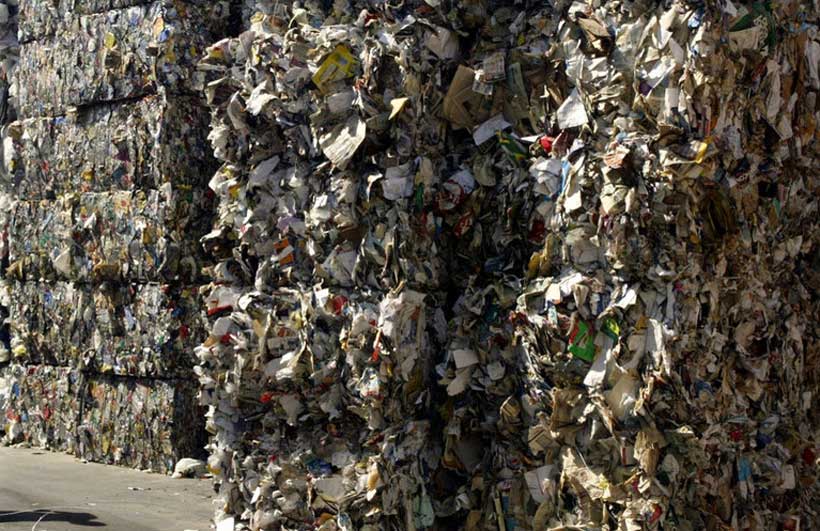 China's decision to ban imports of foreign waste, including some plastics, has reverberated around the world, with recycling operations in other countries struggling to deal with the new reality. But is this an opportunity wrapped in a crisis?
Some experts argue that developed nations will, at last, have to face up to the true cost of their plastic addiction instead of shipping the problem to China, which has taken nearly half the world's waste since 1992.
This could spur much-needed investment in domestic recycling facilities as well as innovation in plastic manufacturing to make products more suited to repurposing. It could also invigorate the vociferous public campaign to change our throwaway culture.
Last year, China decided to ban imports of 24 categories of solid waste, including certain types of plastics, paper and textiles, citing environmental and health concerns. Essentially, it is seeking to upgrade its economy and deal more effectively with its own growing mounds of trash. The material it was importing added 10-13 per cent to its overall waste levels.
Another problem was the poor quality of waste imports, which made them more difficult to recycle and consequently hit profits for the Chinese companies involved.
The ban came into force in January and the effects are now being tallied.
In a new study, published in June in Science Advances, scientists from the University of Georgia (UGA) found that 111 million metric tons of plastic waste will be displaced by China's new policy by 2030. All that rubbish will have to go somewhere else.
The ban is already beginning to bite. The Washington Post says states such as Massachusetts and Oregon are lifting restrictions on pouring recyclable material into landfills.
AFP has reported that significant stockpiles of recyclables are piling up in the US, with some municipalities saying they will no longer collect certain materials or send them to landfills, while some recycling facilities are storing the extra waste outside or in parking lots.
"Our team has been and will be closely monitoring reports and impacts from the ban and have certainly heard that waste is accumulating within the borders of countries that have long depended on China or other countries to import their plastic waste," said Amy Brooks, a doctoral student at UGA's College of Engineering and lead author of the plastic waste study.
The ban has also exposed systemic weaknesses in recycling processes in the United States. The National Recycling Coalition (NRC) said in May that the ban exposed the problems caused by dirty recyclables. The introduction of single-stream recycling in the United States, which mixes paper, metal, glass and plastics — means recyclables are less pure and less valuable.
"The good news and bad news is that customer enthusiasm for recycling is strong. The public wants to recycle, but they express that enthusiasm by recycling materials that are not eligible.  A combination of 'wishful recycling' and insufficient enforcement of quality is proving very damaging to the industry – abysmal and volatile markets, a dirty product that is not a reliable 'commodity', closed plants, and programs that are hurting economically," Marjorie Griek, the NRC's executive director, said in a statement.
"We cannot continue to act and behave as if business as usual will offer a solution to today's issues. We must fundamentally shift how we speak to the public, how we collect and process our recyclables, and what our end markets accept and utilize to truly recycle," Griek said.
Such changes will, of course, take time. As will new investment in recycling facilities to fill the gap left by China, which imported around 7 million tonnes of waste in 2016. This is even more concerning when one realises that, to date, only 9 per cent of waste has been recycled globally, with most of it ending up in landfills or in the environment, including in our seas.
Some developed countries reacted to the ban by sending their waste to other Southeast Asian countries, such as Thailand and Malaysia, and some Chinese recyclers have opened factories in nearby countries to cash in on this new business.
However, experts point out that some of these countries do not have the capacity to deal with the waste influx and are already considering imposing restrictions of their own. Another concern is that Asia is already home to five of the world's top marine plastic polluters and sending more trash to countries that are ill-equipped to deal with it will simply exacerbate that problem.
Since the Chinese ban, Britain's waste exports to Malaysia have tripled, the Financial Times has reported, with the domestic recycling industry seen to be languishing and underfunded.
Peter Skelton of the sustainability organisation WRAP, believes the government, waste management firms and local authorities can rise to the challenge.
"We've been reliant on export markets for a lot of our recycling and that's got to change. In some ways, it's a forced decision," Skelton said. "There's been a great response from the waste and recycling organisations … because they see the landscape has shifted," he said.
Governments also have a role to play by investing in recycling and waste management, he added. The British government is due to publish a Waste and Resources strategy later this year.
UGA's Brooks agrees that governments must step up by educating people about recycling and encouraging innovation.
China's ban has also shone a spotlight on the parlous state of international regulation about plastic waste.
The UGA study argues that the International Basel Convention, which governs the export of hazardous and other waste, could be applied to plastic waste if the latter was characterized as "waste requiring special consideration". It could then be regulated while knowledge could be shared and standards harmonised.
One potentially positive side-effect of China's ban has been to focus attention on the need for a more sustainable circular economy, where resources like plastics will be kept in use for as long as possible. However, with oil prices relatively low, virgin plastic is cheaper than recycled plastic — a financial obstacle that must be surmounted.
"This is definitely a complex situation financially and socially," Brooks said. "I prefer to remain optimistic that our relationship with plastic can be improved, despite some of the financial barriers. Every person plays a role in our global use of plastic and the circular economy can be embedded in that relationship so that waste is more valuable and less likely to end up in the environment."
European authorities appear to have recognised the value inherent in plastics. The European Commission's Plastics Strategy, which was unveiled in January, says its drive to make all plastic packaging recyclable or reusable by 2030 could create 200,000 jobs but only if recycling capacity is multiplied fourfold.
For Brooks, and her co-author Jenna Jambek, an associate professor at UGA's College of Engineering, China's ban should serve as a wake-up call and an opportunity to improve domestic management of plastic waste and invest in technology and new initiatives.
"The bottom line is that our solutions going forward need to incorporate all stakeholders, citizens, governments and industry, both locally and internationally," said Brooks.
Climate Change Could Depress Living Standards in India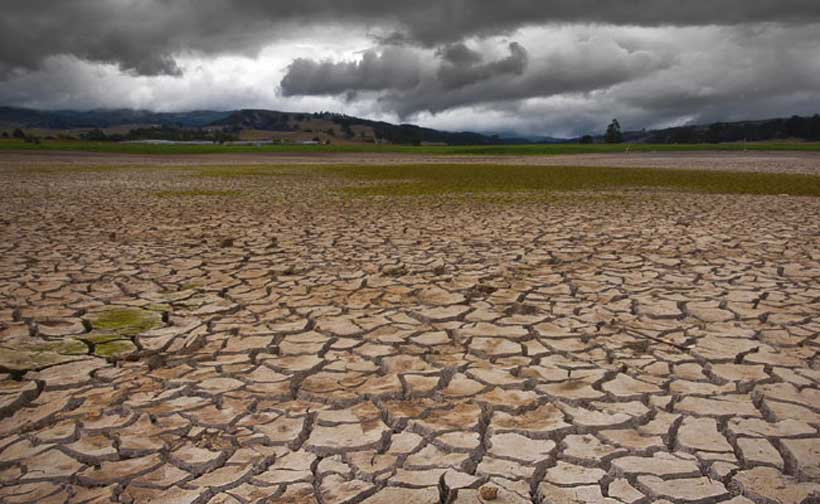 Rising temperatures and changing monsoon rainfall patterns from climate change could cost India 2.8 percent of GDP and depress the living standards of nearly half the country's population by 2050, a World Bank report says.
According to "South Asia's Hotspots: The Impact of Temperature and Precipitation Changes on Living Standards", almost half of South Asia's population, including India, now lives in the vulnerable areas and will suffer from declining living standards that could be attributed to falling agricultural yields, lower labor productivity or related health impacts. Some of these areas are already less developed, suffer from poor connectivity and are water stressed.
India's average annual temperatures are expected to rise by 1.00°C to 2°C by 2050 even if preventive measures are taken along the lines of those recommended by the Paris climate change agreement of 2015. If no measures are taken average temperatures in India are predicted to increase by 1.5°C to 3°C.
The work scientifically identifies vulnerable states and districts as "hotspots" using spatial granular climate and household data analysis. The report defines hotspot as a location where changes in average temperature and precipitation will have a negative effect on living standards. These hotspots are not only necessarily higher temperature zones than the surrounding areas, but also reflect the local population's socio-economic capacity to cope with the climatic changes.
In India today, approximately 600 million people live in locations that could either become moderate or severe hotspots by 2050 under a business-as-usual scenario, the report says. States in the central, northern and north-western parts of India emerge as most vulnerable to changes in average temperature and precipitation.
According to the report's analysis, by 2050 Chhattisgarh and Madhya Pradesh are predicted to be the top two climate hotspot states and are likely to experience a decline of more than 9 percent in their living standards, followed by Rajasthan, Uttar Pradesh, and Maharashtra. Seven out of the top 10 most-affected hotspot districts will belong to the Vidarbha region of Maharashtra.
"These weather changes will result in lower per capita consumption levels that could further increase poverty and inequality in one of the poorest regions of the world, South Asia," says report author Muthukumara Mani, a Lead Economist in the South Asia Region of the World Bank. "Identifying hotspots will help policymakers in finding specific locations and household types where the resources are needed the most to address the rising risk to living standards."
The report provides options to prioritize investments and strategies to build local resilience to climate change. To offset the negative economic impact in India, for example, the analysis suggests enhancing educational attainment, reducing water stress, and improving job opportunities in the nonagricultural sectors. The analysis predicts that a 30 percent improvement on these measures could halt the decline in living standards by almost 1 percent from -2.8 percent to -1.9 percent.
Muthukumara Mani adds: "Development is indeed the best adaptation strategy, since it is associated with improved infrastructure, market-oriented reforms, enhanced human capabilities, and a stronger institutional capacity to respond to the increasing threat of climate change and natural disasters."
Rising sea-levels: How to stop a city from sinking
When William Buco, father of five, moved to Dar-es-Salaam thirty years ago the coastline was unrecognizable to today. He could sit on the beaches and picnic with his friends. Coconut sellers came by with fresh harvests, and newly married couples posed for wedding photographs with the oceanic backdrop. Then the tide turned, and all this began to change.
Sea-levels rose and eroded the coastline. The tunnel of trees that once flanked the coastal road died from salt poisoning and rotted by the roadside. Businesses corroded along with the coastline – there were no more residents around to sell to.
"The sea waves were very violent and the water could not be managed," explained Buco, 75, a local engineer and grandfather. "It was the lower-class people who were really affected. Their future was damaged. Opportunities were lost."
The World Bank estimates that climate change will hit East Africa hard, forcing more than 10 million people to flee their homes by 2050.
The coastal metropolis of Dar-es-Salaam is at risk. Five million residents, many of them poor, are living in a low-lying city surrounded by an ever-rising sea.
But it's not just the seawater. Intense rainfall in Dar-es-Salaam is flooding entire neighborhoods each year. Water accumulates in the flat city, eroding the foundations of buildings. Even when residents expend all efforts keeping homes dry – sometimes permanently cementing the bottom-half of their front doors – the stagnant water erodes the outer walls and causes them to flake away.
The situation was so stark that one man, Chacha, left his business to become an Environment Officer and protect his city from flooding. Pointing to a house submerged in water, he explained: "This area is not safe for people living here. If there's heavy rain, the toilets are also flooding. It's easy for people to get infectious diseases like cholera, diarrhea, typhoid and other things like that."
UN Environment was alerted to the needs of Tanzanian coastal communities. In collaboration with United Nations Office for Project Services (UNOPS), they began building extensive seawalls along Tanzania's coast, including over 2,400m of defense structures. The walls stop the shores from disintegrating and are scattered with scenic viewpoints for residents to enjoy.
Further inland, a network of drainage systems was carved-out to channel floodwaters to the ocean. Even before the project was finished there was already a major sea-change for the local communities.
Economic activity is now recovering on the city's coastlines. Traders in fruits and nuts are returning. "Now opportunities are back again," said Buco. "We can make this a place of opportunities for people to sell, people to buy, people to relax."
The drainage systems have given reprieve to the waterlogged residential zones. Environment officer Chacha said: "We have to figure out how to take this water back to the sea. That's why the construction of this drainage system is very important for people living in this area."
Seawalls have now been constructed in seven sites along Tanzania's coast, owing to the financial support from the Adaptation Fund, the Least Developed Countries Fund, and the Government of Tanzania.
On World Environment Day, the Tanzanian Vice-President Samia Suluhu gave a speech to celebrate the completion of the seawall: "Through the construction of these walls in the various parts of the country, we see the importance of the project. Kisiwa Panza [northern Tanzania] was sinking but now the residents are living well and in peace."
In combination with the seawall, UN Environment restored vast areas of mangrove and coral habitats, both of which act as natural barriers against wave surges. This formed part of a strategy that seeks to build resilience to climate change by improving natural ecosystems.
Dar-es-Salaam – literally meaning 'house of peace' – is on the frontier of the fight against climate change. The building of these seawalls, along with the ecological restoration, has bought the city another 50 years of protection from rising seas, helping the metropolis to remain true to both its name and its nature.