Forecasting for Resilience: Central Asia Strengthens Climate and Weather Services
Extreme weather risk is rampant across Central Asia. In Tajikistan, as much as 36 percent of the country's territory is under threat from landslides. In the Kyrgyz Republic, avalanches pose a growing threat to communities, with more than 330 recorded avalanches occurring between 1990 and 2009. In remote areas, the threats from mountain hazards are exacerbated by existing conditions of poverty, insufficient infrastructure, and poor resources.
The region, which ranks among the most climate vulnerable areas of Europe and Central Asia, is also expected to experience significant temperature increases in the coming decades. Central Asia, especially Kazakhstan, is likely to be a future hotspot of heat stress for wheat, a major crop in the area. In some parts of Tajikistan, agricultural yields could drop by as much as 30 percent by the turn of the century.
Moreover, average temperatures in the Central Asia region could rise by up to 6 degrees Celsius in the coming decades, leading to the disappearance of more than one-third of the glaciers from mountains by 2050. This would place nearby communities at greater risk from glacial outburst flooding, potentially rolling back hard-won development gains.
Given that hydrological and meteorological (or "hydromet") hazards are responsible for 90 percent of total disaster losses worldwide, reliable and accurate weather information services are essential. Forecasting and long-term climate information, for example, could help make communities safer by enabling early warning systems, improving emergency response services, and identifying important investments in resilient infrastructure.
However, the capacity for hydromet services needs to be improved throughout the region. While countries like Tajikistan and the Kyrgyz Republic have made tremendous strides in reducing poverty – from 80 percent a few decades ago to below 40 percent today – the challenges of a changing climate threaten to push at-risk communities back into poverty, unless targeted investments in resilience are made.
To help countries adapt to a riskier future, the World Bank's Central Asia Hydrometeorology Modernization Project (CAHMP) is bolstering weather forecasting and early warning efforts in the region. Funded by the World Bank and the Global Facility for Disaster Reduction and Recovery (GFDRR), this $28 million investment focuses on strengthening hydrometeorological services and generating further weather- and climate-related risk information that the region is lacking.
The project provided cutting-edge technical equipment – such as modern workstations, automated observation networks, access to satellite data, and numerical weather prediction – coupled with specialized trainings for participating agencies. These improvements have boosted forecast accuracy in the Kyrgyz Republic and Tajikistan by 20 to 30 percent.
Overall, CAHMP rehabilitated and automated 33 meteorological stations and 3 hydrological stations in the Kyrgyz Republic, as well as 54 meteorological and 16 hydrological stations in Tajikistan. These efforts have helped dramatically improve the countries' capacity to monitor in real-time important data such as precipitation, temperature, wind, pressure, humidity, and river flow.
Better access to important data on weather extremes, rainfall, river flows, and long-term climate trends will also help boost agricultural production, facilitate evacuations, or strengthen infrastructure throughout the region. This is especially important in Central Asia, where up to 30 percent of the workforce finds employment in the agricultural industry.
Another important industry that benefits from improved hydromet services is hydropower, which is a growing source of reliable, clean energy for countries. Benefits like these are being facilitated by direct relationships with end users, such as agricultural workers, emergency service personnel, government agencies, and others.
Implementing this vision required multiple robust partnerships, including GFDRR, the World Bank, and the World Meteorological Organization (WMO). Each partner provided specific expertise and resources (e.g. financing, technology, assessment, etc.) to help strengthen and streamline a region-wide strategy for boosting hydromet services.
Improving weather information through initiatives such as CAHMP delivers some of the highest cost-benefit ratios of any type of disaster risk management effort. In fact, every $1 invested in weather and climate services delivers at least $3 in socioeconomic benefits.
Globally, more than 100 countries are in need of critical modernization efforts for hydromet services. This global challenge requires international investment of at least $1.5 billion, with an additional $300-400 million per year required to support the proper operation of modernized systems.
As international partners observe World Meteorological Day this Friday, March 23, 2018, efforts like these will help illuminate a path towards a future that is "weather-ready and climate-smart." For Central Asia, now is the time to take advantage of improved weather, water, and climate data to not only anticipate extreme weather events, but also to inform sustainable development.
Promoting Green Finance in Qatar: Post-Pandemic Opportunities and Challenges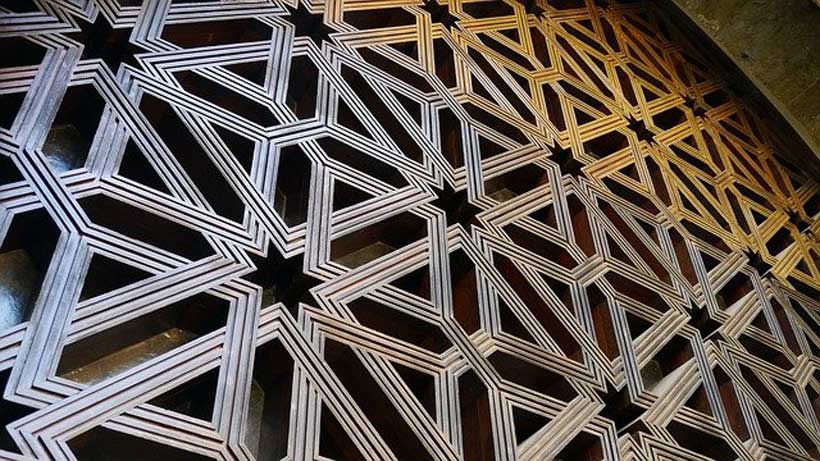 The recent COVID-19 pandemic had significant implications for both national economies and the global financial system, in addition to hindering the achievement of the sustainable development goals agenda. The UNDP estimates global human development—a combination of education, health, and living standards—could fall this year for the first time since 1990, which highlights how the effects of the pandemic present both an enormous challenge and tremendous opportunities for reaching the 2030 Agenda and the Sustainable Development Goals (SDGs).
With the additional challenges arising from climate change, governments have committed to several policy measures which promote a green recovery to rebuild their economies, while benefiting the people and the planet. The Organisation for Economic Co-operation and Development (OECD) estimates that the public resources committed by governments to support a green recovery amount to at least USD 312 billion. These measures present tremendous opportunities for green finance in general, and Islamic green finance in particular, in the context of Muslim-majority countries.
The State of Qatar, in light of its National Vision 2030 and in order to enhance the diversification of its economy away from hydrocarbon, has taken several measures to mitigate climate change. These include increasing the use of solar energy to more than 20% of its energy mix by 2030, the optimal use of water, improving air quality, waste recycling, increasing green spaces, in addition to the country's commitment to organizing the first "carbon neutral" tournament featuring the use of solar-powered stadiums and water and energy-saving cooling and lighting technology. The State is also a signatory of the Paris Agreement on Climate Change and supports a number of global initiatives in relation to climate change mitigation.
All these initiatives could be funded via green finance. In this regard, there are four global trends in the financial industry that the State of Qatar can leverage to promote green finance for green recovery:
Growth of SRI and ESG awareness:
Socially responsible investing (SRI) and environmental, social, and governance (ESG) investing are two of the fastest growing investing areas globally. Both are driven by the increasing awareness of social and environmental responsibility. According to the Global Sustainable Investment Alliance, global sustainable investment reached $30.7 trillion in the five major markets at the start of 2018, a 34 percent increase in two years. These include Europe, United States, Japan, Canada, Australia, and New Zealand. Developing green finance instruments and products can attract a growing SRI investor base that seeks to align social and environmental values with its investment portfolios.
Upward trend of Islamic Finance:
According to the Islamic Financial Services Board (IFSB), the total worth of the Islamic Financial Services Industry across its three main segments (banking, capital markets, and takaful) is estimated at $2.44 trillion in 2019, marking a year-on-year 11.4% growth in assets in US dollar terms. According to Thomson Reuters, the industry is projected to reach $3.8 trillion by 2022. Qatar is one of the global Islamic finance hubs with Islamic finance assets representing more than 20% of the local financial system's assets. With the recent development of Islamic green finance, Qatar has the opportunity to position itself as a sustainable finance leader in the region by promoting synergies between Islamic and green finance growing markets.
Financial innovation for sustainability:
The United Nations Conference on Trade and Development (UNCTAD) highlights that achieving the Sustainable Development Goals (SDGs) will take between $5 and $7 trillion, with an investment gap in developing countries of about $2.5 trillion and the additional net investment required to implement renewable energy solutions standing at $ 1.4 trillion, or about $100 billion per year on average between 2016 and 2030, according to the International Renewable Energy Agency (IRENA). Mitigating this funding gap requires an engaged private sector to make green investments. That is why several green instruments and products were developed across the various segments of the financial industry. These include green retail banking products, including green loans and green mortgages, green corporate and investment products, green project finance, and green venture capital and private equity, as well as green capital market instruments, like green investment funds, green bonds, and sukuk.
Integration of sustainability objectives into national strategies:
Several governments around the world have integrated sustainability objectives and green finance roadmaps into their national strategies, either through a top-down approach, whereby green finance frameworks and taxonomies are harmonized at the country level (as with China), or via market-led collaborative actions. In addition, to overcome private sector investment barriers, such as high up-front costs, long investment timelines, and higher perceived risks, several countries have put in place incentives in the form of subsidies and tax exemptions. The State of Qatar can leverage these experiences through collaborations and partnerships to develop a unique green finance model in the region
Green Sukuk: A Fast Growing Market
Green sukuk is an innovative instrument for financing green infrastructure. It has the potential to become a new asset class targeting both Islamic and socially responsible investors.
Since the issuance of the first green sukuk in 2017 in Malaysia, the market has grown significantly, with twelve issuers in Indonesia, Malaysia, and the United Arab Emirates tapping the market, in addition to the Islamic Development Bank. About $7.6 billion in four currencies (EUR, IDR, MYR, and USD) was raised up to September 2020, with tenors ranging from two to 21 years. The amounts raised were allocated to green construction, energy efficiency, and clean transportation projects.
Promoting Green Finance in Qatar
Although the green finance market is still in an early stage of development in the country, the market has witnessed several initiatives by local institutions that might pave the way to the development of a more dynamic market. In September 2020, Qatar National Bank (QNB) issued the first ever green bond in Qatar, a $600 million tranche, under its MTN Program, with a maturity of five years under its established Green, Social, and Sustainability Bond Framework.
In addition, Qatar Stock Exchange (QSE) introduced an ESG Guidance in 2017 to assist listed companies wishing to incorporate ESG reporting into their existing reporting processes.
While Bond and sukuk issuance in Qatar reached $28 billion in 2019, the market is largely driven by government issuance and commercial banks for corporate issuances, with the exception of Ezdan Sukuk in 2016 and 2017. The development of green sukuk in the country with the enabling ecosystem could facilitate corporate sukuk issuance, thus enhancing market liquidity.
In conclusion, promoting a green recovery in line with the country's economic diversification objectives and climate mitigation strategies will require the development of an enabling ecosystem for the development of green finance in Qatar. Developing a pipeline of bankable green projects at the country level, market awareness, and promoting synergies between Islamic and green finance will provide the basis for further innovation and policy action, such as green labels, frameworks, and incentives.
2021 will be defined by the more long-term crisis facing humanity: Climate change
Rather than low-tech and often unworkable solutions (reduced or no travel, mass vegan diets) governments are increasingly embracing technology to help us understand and influence the climate – rather than merely respond to it. This should become the norm for public authorities across the world.
China's weather modification programme, for example, could be a lifeline for workable solutions to climate change globally. The technique, known as cloud-seeding, uses silver iodide and liquid nitrogen to thicken water droplets in the cloud, leading to increased rain or snowfall.
The technology has been used to prevent droughts and regulate weather before major events, like in the run up to the 2008 Beijing Olympics.
The Chinese cabinet has announced that its weather modification programme will cover half the country by 2025, with the aim to revitalize rural regions, restore ecosystems, minimize losses from natural disasters and redistribute water throughout the country.
And China's ambitious 'Sky River' programme could eventually divert 5 billion cubic meters of water annually across regions, which could protect millions of people from the effects of drought and water scarcity.
Although critics have, without evidence, described these projects as 'weaponization of the weather', the humanitarian and development potential is huge.
Necessity is the mother of invention, and this is truer than ever with regards to the climate. The world faces a climate-change induced water crisis, with 1.5 billion people affected globally.
The UN predicts that at the current water usage levels, water scarcity could displace 700 million people by 2030.
Carbon emissions are unlikely to be eliminated in high growth economies in regions like Asia, meaning that the world must develop a way to manage emissions' effects on the climate.
Whilst it is true that the basic solutions of eating less meat, cycling to work and cutting back on international flights can help to curb our carbon output in the long-run, it does nothing to help those who suffer from flooding or water scarcity today.
Ultimately, technology is an essential part of the solution.
Big Tech is leading the charge in tackling climate change through the use of Big Data and machine learning. In November 2019, a group of data scientists published a paper entitled 'Tackling Climate Change with Machine Learning'. The paper laid out 13 different applications of using machine learning to tackle the impacts of climate change. One such application was using machine-learning to predict extreme weather events.
Such an application is already being put into action. For example, Bangladesh is one of the most flood-prone countries in the world; approximately 5 million people were negatively affected by flooding last year alone. In order to help combat this, Google teamed up with the Bangladesh Water Development Board and the Access to Information (a2i) Programme to develop a flood notification app that is approximately 90% accurate.
The app, which is enabled by AI flooding simulation, provides the population with timely, updated, and critical information that can help users make informed decisions on the safety of their families and friends.
The same technology has been used in both India and South Africa, and has the potential to save thousands of lives and livelihoods. It is these sorts of innovations that we must rely on to help those who are most vulnerable to the impact of climate change.
It is not only cloud-seeding and weather prediction technologies that will provide humanity with a route out of its biggest existential threat. Breakthrough battery technology, green hydrogen, 5G-based smart grids and carbon-negative factories are set to become commonplace in our fight against rising CO2 levels.
As a global society, we must set our political divisions and some critics' technophobia aside, and step forward in a spirit of international collaboration.
Similarly to how the pandemic showed the need for united global action, climate change will do the same. And just as technology and science was a key part in how the pandemic was brought under control, climate change can only be addressed through tech-based solutions.
The solution to marine plastic pollution is plural, and plastic offsetting is one of them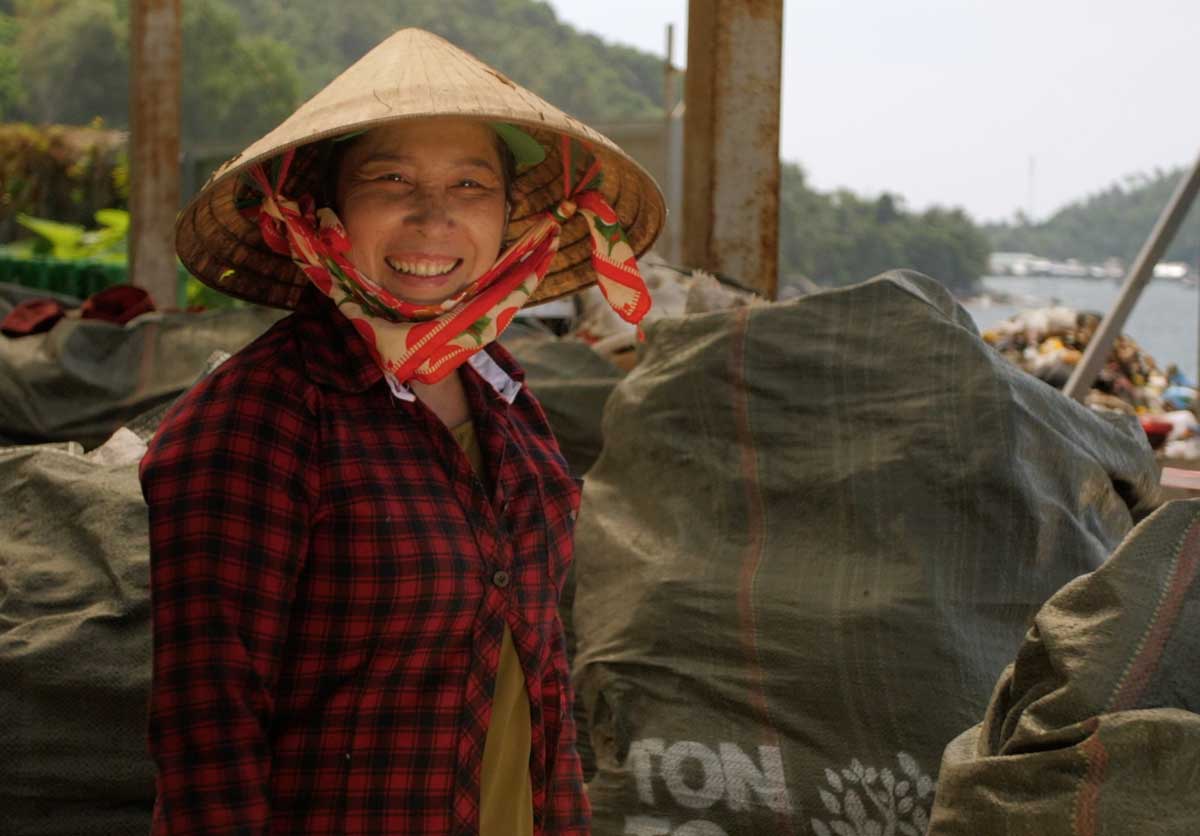 Due to growing concerns around environmental protection, businesses, individuals and governments have been looking for solutions that can be largely implemented to close the tap on plastic pollution.
In the last five years, businesses have strengthened their Sustainability Approach to acknowledge the need to take responsibility for their plastic production and consumption.
If targets have been defined and strong policies followed them to ensure high recycling rates of plastic products, a problem remains. What is the solution for low-value non-recyclable plastics?
This is where plastic offsetting enters the scene. As a derivative of the Carbon Offsetting concept, where trees are planted or protected to capture CO2 emissions, Plastic offsetting also known as Plastic Neutralization, enables companies to take responsibility for their plastic footprint.

Put simply, neutralizing means funding the collection and treatment of plastic, equivalent to the plastic impact of the business. Therefore, giving it the opportunity to compensate for every ton of plastic it has produced by ensuring there is one ton less in the environment.

From linear to Circular Economy Itis also a breakthrough in our traditional model of production, the linear economy. By extending the producer responsibility (EPR), this concept allow to build the bridge that lead to the ideal model, the circular economy, where no waste remains.

This innovative solution brings with it diverse positive impact. To the environment, by protecting ecosystems from plastic pollution, reducing landfilling and CO2 emissions. A strong social impact, by local communities by empowering local communities with work and better incomes. But also businesses, by becoming more sustainable with the reduction of the plastic footprint and a strengthen corporate social responsibility.

TONTOTON, a Vietnamese company, based in Ho Chi Minh City has succeed to connect all stakeholders to create a new market for low-value non-recyclable post-consumer plastic, on the scheme of circular economy.

TONTOTON Plastic Neutralization Program

Following the idea that the informal sector achieve to collect and recycle large amount of plastic in poor waste management areas, Barak Ekshtein, director of TONTOTON decided to look closer to the problem. In fact, a study shows that '97% of plastic bottles were collected by informal waste pickers.

The problem therefore does not lie in the logistics but in the price. By giving a market price to non-recyclable plastic, it allows waste collectors to collect and treat waste and thus avoid plastic pollution.

TONTOTON currently works in Southern Vietnamese Islands, Hon Son and Phu Quoc, and has already few tons of low-value plastic waste. To do so, it collaborates with local waste-pickers and thus provide them better incomes. The program focuses on preventing ocean plastic by following the Ocean Bound Plastic Certification. Their activities are audited by a 3rd party control body, the internationally recognized company, Control Union.

To treat the waste, TONTOTON partners with a certified cement plant, through co-processing, to valorize waste as an alternative energy and raw material. "Our system can solve two issues. Plastic is made of fossil fuels and contains more energy than coal. Thus we can replace industrial coal consumption with non-recyclable plastic waste. The plastic will not end up in landfill or oceans, therefore reduce levels of coal consumption and thus also CO2 emissions.", says Barak Ekshtein.

Businesses engaged in their program can claim plastic neutrality on the amount of plastic neutralized to share their sustainability efforts. Moreover, indicate it on their neutralized product by bearing the "Plastic Neutral Product" label.