9th International Black Sea Symposium: Blue Growth as a driver for regional development
The International Centre for Black Sea Studies (ICBSS) organized successfully the 9th International Black Sea Symposium on Blue Growth as a driver for regional development, in Athens, on 20-21 March 2018.
In its ninth year, the International Black Sea Symposium (IBSS) built on the success and positive impact of its previous eight editions to bring together the next generation of stakeholders with an interest in the Black Sea area, focusing on blue growth, a long term strategy for sustainable development in the marine and maritime sectors.
Opening the Symposium, ICBSS Director General Mr. Georgios Mitrakos, highlighted the importance of coordinated action among all involved stakeholders that will allow for a result-oriented strategy and inclusive blue growth. To this end, as he noted, the aim of the 9th IBSS was to enable constructive dialogue and generate future synergies.
Keynote speech was delivered by the Secretary General of the BSEC Organisation, H.E. Ambassador Michael B. Christides. Opening his speech, Amb. Christides underlined "Growth was, is and will remain the objective of humans". He continued stressing that, our adaptation to the continuously growing technological impact and innovation demands for joint cooperation and coordination. As he noted,"the BSEC Organisation has invested a lot of efforts in new realities" and will continue to support initiatives that aim to motivate the youth and "bring forward a new generation of stakeholders".
The Symposium was developed in four targeted sessions, focusing on i) interregional cooperation and governance, ii) entrepreneurship and competitiveness, iii) investment in people, skills and services, and iv) knowledge and mitigation measures.
Within two days of interactive discussions, seventy participants, speakers and observers had the opportunity to network, to exchange knowledge and to form ideas for new joint projects related to sustainable blue growth in the wider Black Sea region.
Among the distinguished participants of the 9th IBSS were the Vice-Mayor of the Municipality of Piraeus, Mr. Petros Kokkalis, the Deputy Secretary General of PABSEC, Mr. Miltiadis Makrygiannis, the Honorary Consul of Italy in Piraeus, Capt. Mauro Renaldi, the first Secretary of the Embassy of Italy, Mr. Enrico Barbato, Senior Officials from the Embassies of the BSEC Member States in Athens and the Hellenic Ministry of Foreign Affairs, the Director of the Romanian Diplomatic Academy and Chairman of the ICBSS Board, Mr. Dan Petre, Mr. Leornardo Manzari, Director of the European Institute of EurAsian Dialogue in Italy, as well as policy-makers, academics, journalists, entrepreneurs, civil society representatives and researchers primarily from the countries of the wider Black Sea area and the EU member states.
The results of the 9th IBSS will be published in a collective edition of the ICBSS Xenophon Paper Series, which will include the contributions of speakers and participants to the event.
La Paz and Santa Cruz de la Sierra Develop Urban Resilience with World Bank Support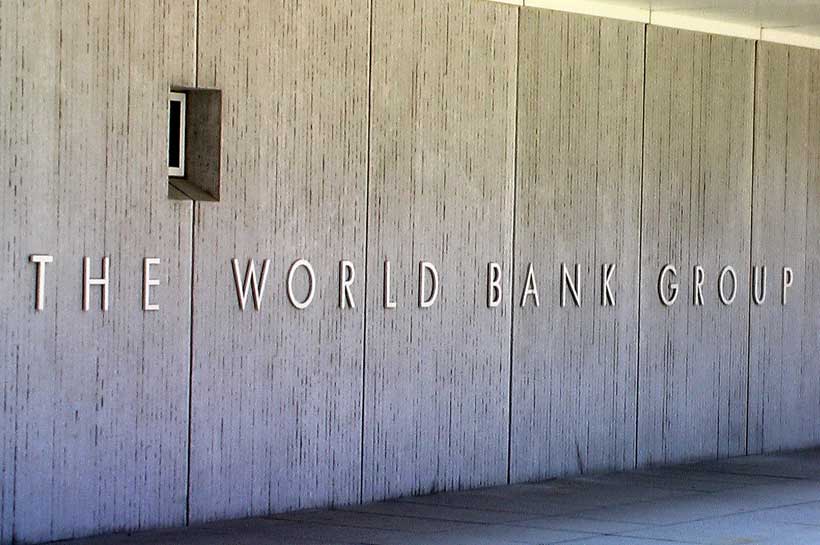 The World Bank Board of Directors approved two loans totaling US$70 million today to support the cities of La Paz and Santa Cruz de la Sierra in their efforts to reduce vulnerabilities to climate risks and to improve living conditions of more than 167,000 residents of lower-income areas of those municipalities.
The resources will be used to develop the resilience of the two cities. They will help strengthen their capacity to reduce and prevent climate risks and provide rapid response to the impacts produced by natural disasters.
The project includes the construction of infrastructure resistant to hydrometeorological phenomena such as mudslides and floods, including improved drainage ditches and river management works. Additionally, the project will improve neighborhoods and public spaces and promote sustainable urban mobility.
"With this project, we reiterate our commitment to Bolivia, and especially to the most vulnerable population, which is always more exposed to climate risks. It is essential for cities to be resilient and protect their inhabitants since, in addition to the dangers families face in emergency situations, their wellbeing suffers and their social advances are threatened," saidMarianne Fay, World Bank Director for Bolivia, Chile, Ecuador and Peru.
Over 20 percent of the Bolivian population, which is responsible for 21 percent of GDP, lives in areas of high climate risk. Therefore, it is crucial for municipalities to strengthen their urban resilience systems with planned investments. In La Paz and Santa Cruz de la Sierra, this need has become increasingly evident given their rapid growth, which has created a variety of challenges.
According to the Mayor of La Paz, Luis Revilla, this loan will enable the municipal government to respond to the considerable social needs in vulnerable areas of the city through interventions in water risk management and stabilization of zones. "This operation responds to a process of short-, medium- and long-term planning that the municipality began many years ago and that is established in Plan 2040, La Paz that We Want. It also reflects the responsible, efficient management of city finances, prioritizing high social impact interventions with a strong resilience component to reduce risks and improve the quality of life of La Paz residents," he said.
"The Santa Cruz municipality works with the World Bank in urban resilience with the purpose of improving the quality and conditions of life of our population and to transform the city with the neighbors' help," stated the Mayor of Santa Cruz de la Sierra, Percy Fernandes Añez. "Four integral and priority projects will be financed: a drainage channel in the 8th ring road – Abasto Wholesale Supply Center, the network of bicycle lanes and upgrading of public space, the revitalization and protection of the ecological cordon and construction of the Metropolitan Park along the Piraí River, and the renovation and improvement of the Historic Center. These projects will become references and models of urban and social development, in order to be replicated throughout the city and at national and international levels," he added.
The preparation and negotiations of the Urban Resilience Project, financed by the World Bank, began in 2018. This process was completed last January, when the previous agreements were approved.
In an effort to support project implementation and expand capacities to invest in the development of resilience of Bolivian cities, the World Bank and the Swiss State Secretariat for Economic Affairs (SECO) in Bolivia are planning joint technical assistance activities with the municipalities and the national government.
The implementing agencies of the loans will be the Autonomous Municipal Government of La Paz (GAMLP), which will receive US$20 million, with a maturity date of 18 years and a six-year grace period; and the Autonomous Municipal Government of Santa Cruz de la Sierra (GAMSC), which will receive US$ 50 million, with a maturity date of 15 years and a five-year grace period.
The resources correspond to investment financing from the International Development Corporation (IDA), an entity of the World Bank Group.
Haitian leaders urged to end political impasse
Leaders in Haiti must step up and end the political impasse between President Jovenel Moïse and a surging opposition movement that has paralyzed the island nation since July 2018, the top UN official there said on Thursday in a briefing to the UN Security Council in New York.
UN Special Representative Helen La Lime updated ambassadors on latest developments in the prolonged divide which has left Haiti without a functioning government, deflated the economy, and fueled insecurity.
"Haiti is about to enter in its second year with a caretaker government, its economy is forecast to sink deeper into recession, and 4.6 million of its citizens are now estimated to require humanitarian assistance," she said, speaking via videoconference from the capital, Port-au-Prince.
"To avoid a greater deterioration, Haitian leaders need to rise to the occasion and commit to a way out of this impasse that will best serve the interests of their people."
Threat of prolonged stalemate
Ms. La Lime was introducing the first report on the UN Integrated Office in Haiti, which she heads.
Known by the French acronym BINUH, it was stablished last October, following the end of 15 years of UN peacekeeping operations.
Its mandate includes strengthening political stability and good governance.
During the past months, Ms. La Lime and international partners the Organization of American States and the Holy See have been supporting negotiations to forge consensus on a political agreement.
However, talks failed to yield progress on the formation of a new government and the designation of a "consensual" Prime Minister by the President.
"The lack of agreement on this matter, as well as on the remaining length of President Moïse's term, threatens to needlessly prolong a situation that has already lasted too long," she told the Council.
'Rising tide of cruelty'
In the interim, Haitians are being subjected to widespread human rights violations as armed gangs now control around a third of the country, generating "a rising tide of cruelty," according to Marie Yolène Gilles, Executive Director of the non-profit Fondasyon Je Klere, who also spoke from the capital city.
"We have witnessed odious killings, decapitations, rapes, robberies, embezzlement and the diversion of supplies, abductions and kidnappings," she reported, later adding "we have death squadrons, and that's a form of state terrorism."
As Ms. La Lime told ambassadors, the ongoing impasse and economic troubles risk further affecting the integrity of the national police and other key institutions.
New chapter in UN collaboration
Haiti's modern history has been characterized by recurring cycles of political and socio-economic crisis.
They have been rooted in factors such as poverty, gender inequalities, limited access to basic services, natural resource depletion, gang activity, corruption and impunity, said Ms. La Lime.
While the road to improved governance will be difficult, the deployment of the new UN office should see deeper and more targeted collaboration with the country, she said.
Success will be measured by progress in six areas. Besides facilitating political consensus, strengthening the police and justice sectors, and addressing unemployment and other grievances, benchmarks also focus on addressing gang violence and promoting human rights.
"Only through a combination of strong national will and steadfast international support can Haiti surmount the multifaceted crisis with which it is contending," said Ms. La Lime.
"I remain confident that the United Nations, in its new configuration, is uniquely placed to help State institutions address the factors that catalyze cyclical periods of instability in the country and ensure that Haiti is once again on the path to stability and sustainable development."
Safer Roads to Add Over $1 Trillion to South Asian Economies
South Asia's eastern subregion, comprising Bangladesh, Bhutan, India, and Nepal, needs to invest an estimated extra $118 billion in road safety over the next decade to halve its road crash fatalities, says a new World Bank report, noting that this will bring $1.2 trillion in economic benefits annually, equivalent to 3.75 percent of regional GDP.
Released today at the Third Global Ministerial Conference on Road Safetyin Stockholm, the report Road Safety in South Asia: Opportunities for Shared Regional Initiatives points to the high death rate on the eastern subregion's roads caused by chronic lack of investment in systemic, targeted, and sustained road safety programs and identifies relevant investment priorities to reverse the trend.
"Years of rapid economic growth in South Asia, followed by a steep rise in vehicle ownership have led to mounting traffic deaths and contributed to lost economic opportunities," said Hartwig Schafer, World Bank Vice President for South Asia. "South Asia's road safety crisis is unacceptable but preventable. The good news is that South Asian countries recognize the urgent need to protect their people, save lives, and sustain their journey toward greater prosperity. We at the World Bank stand ready to support their efforts."
While urgent national-level actions in countries across the eastern subregion, which account for the bulk of South Asia's population, vehicles, and road crash fatalities, remain a top priority, the report also calls for regional initiatives to make roads and vehicles safer.
The report emphasizes the need to focus on regional trade corridors where crashes are significant, and roads are unsafe. All categories of road users and vehicle types – animals, pedestrians, bicycles, rickshaws, motorcycles, motorized three-wheelers, cars, minibuses, buses, mini trucks, trucks, and agricultural vehicles – are represented in these corridors with narrow lanes, limited or no shoulders, and inadequate pedestrian facilities.
The road safety conditions on these regional corridors mirror the nature and scale of conditions prevalent on national highways. Crash data collected in a sample of highway sections across Nepal, India, and Bangladesh reveal alarming annual fatality rates ranging from 0.3 to 3 fatalities per kilometer, at a yearly average of 0.87 fatalities per kilometer. In India, 34.5 percent of fatalities in 2016 resulted from crashes on the National Highways, which comprise only 1.79 percent of the country's total road network.
To better monitor the effectiveness of road safety efforts, the report recommends a shared regional initiative to harmonize crash data management and analysis systems across South Asia. Currently, South Asian countries are in varying stages of developing crash data and performance management systems that analyze the underlying factors behind each crash – whether it was defective road infrastructure, faulty vehicle design or human error.
To complement these efforts and to facilitate more rapid and effective knowledge transfer, the report suggests South Asian countries could join the proposed regional road safety observatory for Asia and the Pacific.
"Historically, when countries reached motorization levels of between 50–100 vehicles per 1,000 people, road crashes became one of the leading causes of death and injuries. Improving road safety was then recognized as a national development priority. This holds important road safety lessons for the South Asia region where the rate of vehicle ownership has doubled over the past decade and remains on an upward trajectory," said Arnab Bandyopadhyay, Lead Transport Specialist, World Bank. "The report's proposed regional initiatives will go a long way in helping countries improve road safety."